Istanbul is a vibrant city and one of the most visited cities in the world. Its strategic location on two continents provides the perfect stop-over point when traveling between the East and West, which is why millions of visitors pass through Istanbul all year round.
While February might not be everyone's favorite month to travel, don't let that deter you from visiting Istanbul. There are many pros and cons to traveling to Istanbul around February, and some people may even prefer it this time of year!
If you're planning on visiting Istanbul in February, then there are a few things you need to consider before booking your trip.
In this guide, we'll be covering what the weather is like in February, what are the best attractions to see, what festivals or events are taking place, and of course, sharing our top tips and places to stay.
Planning a trip to Istanbul last-minute?
Make sure you book your tours, places to stay, and airport transfers ahead of time to ensure availability!
Here is our recommended airport transfer in Istanbul:
Here are our recommended tours in Istanbul:
Here are our recommended places to stay in Istanbul:
Magnuara Palace Hotel (Gorgeous hotel in the historic centre!)
Cheers Hostel (Budget hostel near the Blue Mosque!)
Istanbul Weather in February
The weather in February can be at its coldest. Just like the vast majority of other European cities and countries, Istanbul in February is peak winter. That said, the cold temperatures are not as brutal as in Berlin or Vienna for example, but if you do head over to Istanbul in February, you might be surprised to know that it can snow.
With Istanbul being a coastal city, daytime temperatures fluctuate heavily. You can expect daytime averages of 6°C (42°F), highs of around 7-8°C (46°F), dropping overnight to around 3-4°C (37-39°F) possibly lower. Trust us, pack a winter coat!
Even if the chilly temperatures don't faze you, the rain probably will. February is the thick of winter, which means the rain falls on about 12 days of the month (seeing about 70mm of precipitation).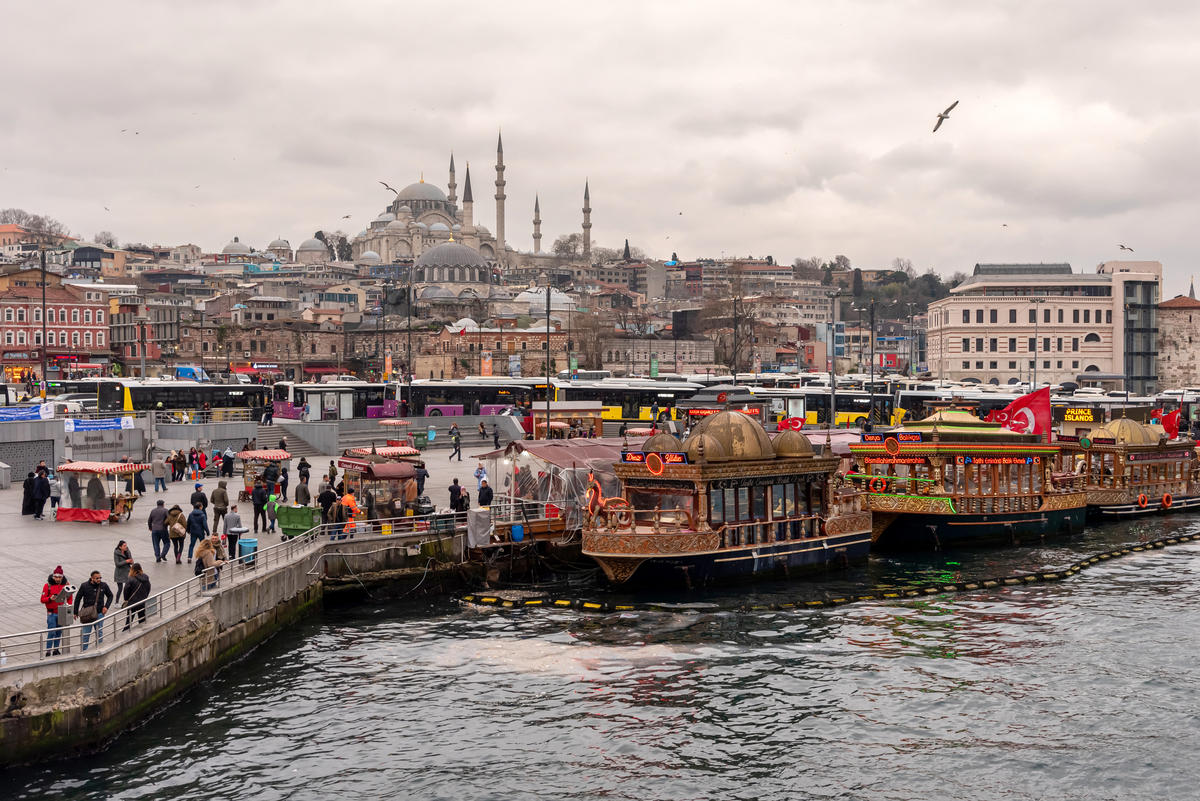 Rainfall is also heavily influenced by the two seas it borders. The Black Sea to the north, and the Sea of Marmara to the south. Just like many cities in Asia with a similar subtropical climate, rain showers are usually spread across the day and typically aren't very heavy.
Istanbul is also a fairly windy city. Again, this can be partly contributed to the two seas it's perched in the middle of. Wind speeds can reach as high as 15.8 miles per hour (25.4 kph) in February, which will certainly make it seem colder than it is.
With its myriad of beautiful mosques, Istanbul is a fantastic place to watch the sunset, or indeed sunrise. If you're an early bird, the sun tends to rise later in the day, earlier in the month as the days are "shorter". Sunrise is around 8.15 am at the start of the month, and 7.40 am towards the end.
The sun sets at 6.20 pm at the start of the month and 6.53 pm at the end of the month. January and February are the coldest, wettest months in Istanbul. Daylight hours are also at their shortest but fear not, there are plenty of fun things to do in Istanbul at night.
| Istanbul Weather in February | Averages |
| --- | --- |
| Temperature (Day) | 6°C (43°F) |
| Temperature (Night) | 4°C (39°F) |
| Number of Rainy Days | 12 |
| Rainfall (mm) | 70 |
| Wind Speed (miles per hour) | 13.2 – 15.8 |
| Daylight Hours | 10 |
| Humidity | 78% |
Source: Holiday Weather
---
Top Things to Do in Istanbul in February
The breezy wind, cold temperatures, and rain mean that you might be hunting for shelter more often than not if you're visiting in February.
Bearing this in mind, you should be looking for the best of what this incredible city has to offer, but indoors. And thankfully, most of Istanbul's best attractions are indoors, or at least possible to do even when the heavens have opened.
1. Visit the Hagia Sophia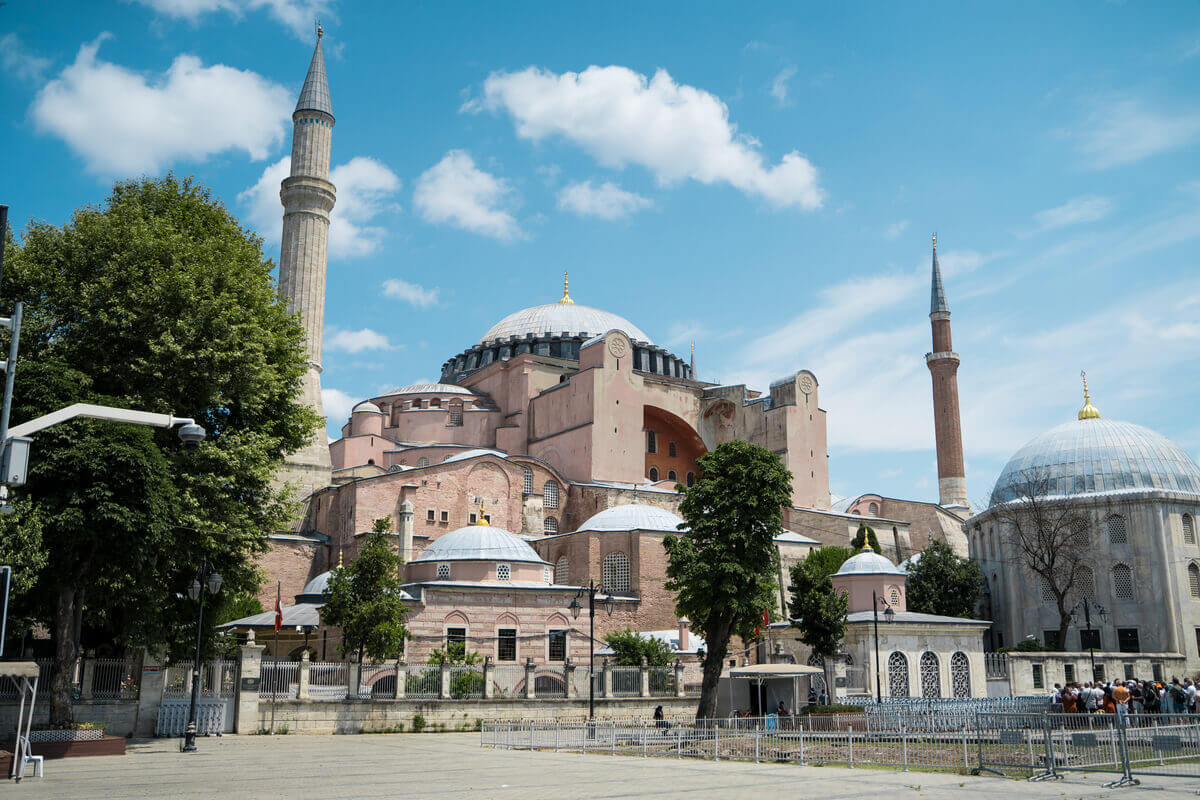 Originally a Greek Orthodox Church and therefore the seat of the Orthodox Patriarch of Constantinople (historical Istanbul), the Hagia Sophia was built almost 1500 years ago, back in 537 AD during the reign of the Roman emperor Justinian I.
Minarets were added during the 15th century shortly after the city of Constantinople (Istanbul) fell to the widely feared Ottoman Empire and the church was converted into a mosque. This conversion was overseen under the rule of Mehmed the Conqueror.
For those traveling to this wonderful city in the colder months, the Hagia Sophia and indeed all of the other Mosques in Istanbul remain open all year round making this an excellent place to shelter from the rain.
2. Visit the Blue Mosque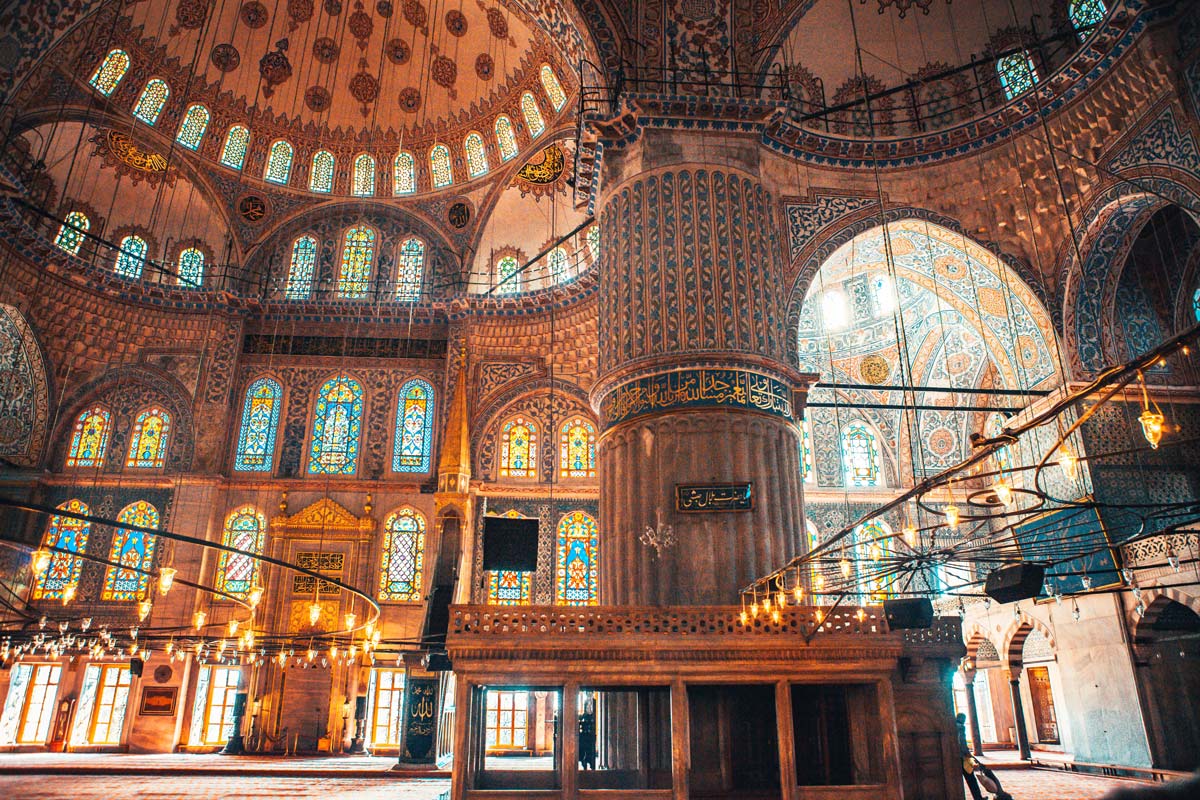 Located just a short walk across the famous Sultanahmet Square from the Hagia Sophia, is another of Istanbul's must-see attractions – the Blue Mosque.
While not anywhere near as old as the Hagia Sophia, it was built in 1616 and is famed for its stand-out yet intricate blue-tiled exterior.
It's worth mentioning that all of the mosques in the city are working mosques. This means that worshippers still come to them to pray, so always be respectful when visiting.
3. Go Underground to the Basilica Cistern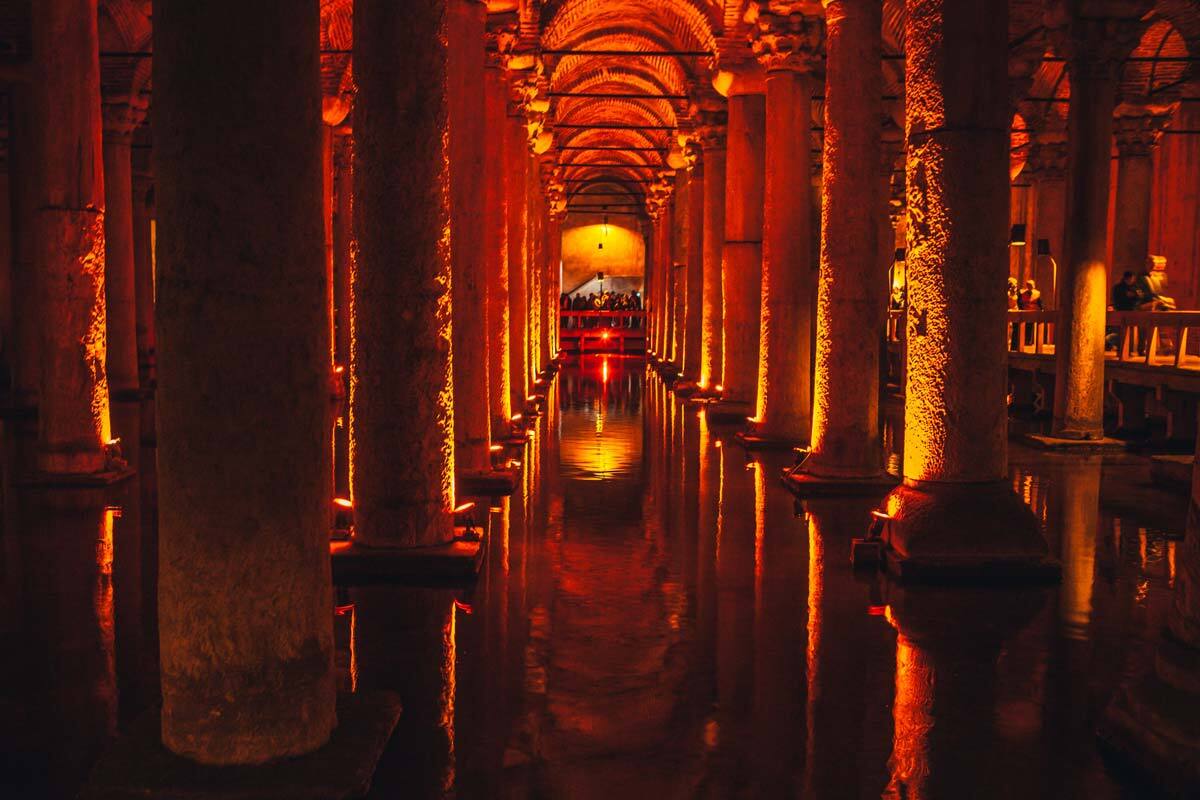 If you're needing to escape the rain or the bitter wind of Istanbul in February, there's probably no better place than underground. Luckily, the Romans were probably the best and most intelligent architects in history.
Built in the 5th Century, the Basilica Cistern was a huge underground reservoir. It was a filtration system for the Great Palace of Constantinople and features 336 columns all inch-perfect in symmetry, and the most incredible Roman carvings including numerous Medusa heads.
The constant dripping of water from the ceiling and on the walls, its narrow walkways, and quiet echoes all combine to create a unique medieval atmosphere down in the depths of Istanbul.
4. Sail Along the Bosphorus on a Cruise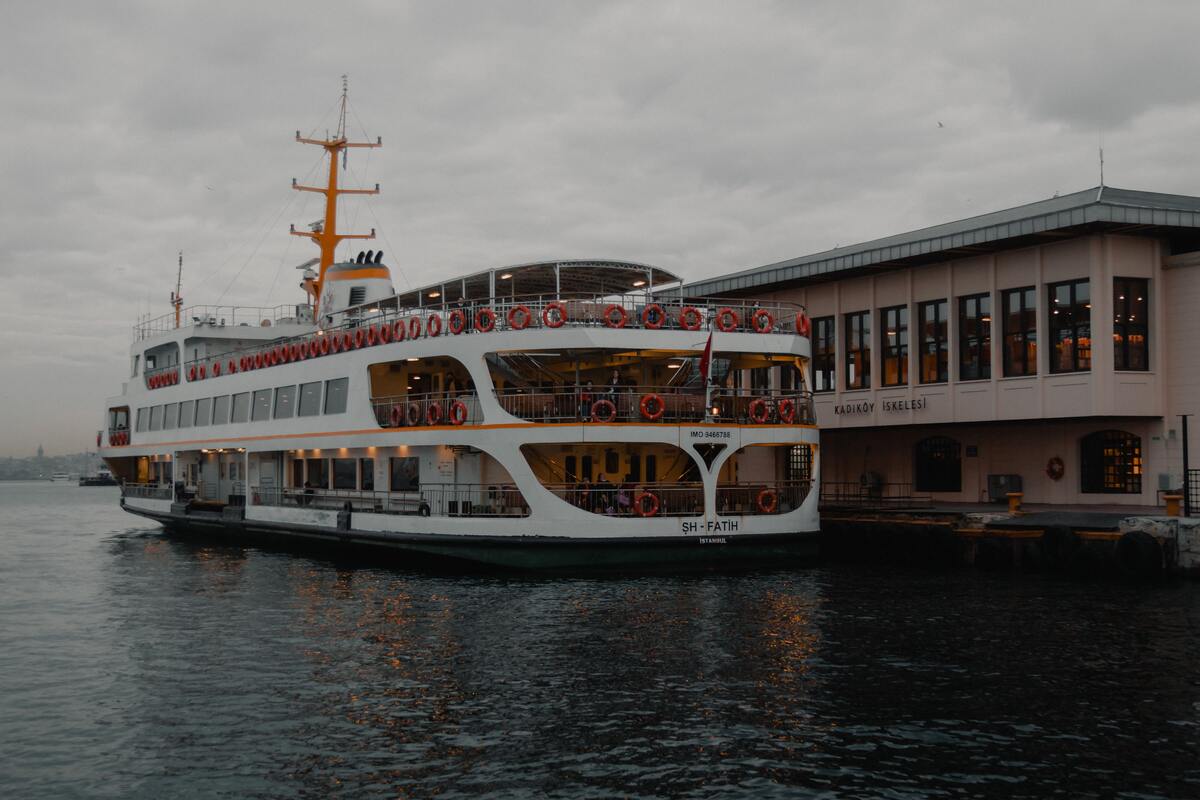 One of the most popular yet unique activities for you to do in Istanbul is a serene cruise along the Bosphorus. Many tourists visiting Istanbul overlook this activity in favor of cramming in all of the other sights on foot, however, this is an excellent, slow-paced alternative.
You'll sail past some of Istanbul's iconic mosques giving you a different perspective, as opposed to those viewing on foot and if you time it right, the sunset can be spectacular.
Depending on the cruise you choose, you might be served an authentic Turkish dinner complete with belly dance which you can enjoy with the sunset, soaking in the atmosphere of this fabulous city.
5. Take A Trip to Istanbul's Archaeological Museums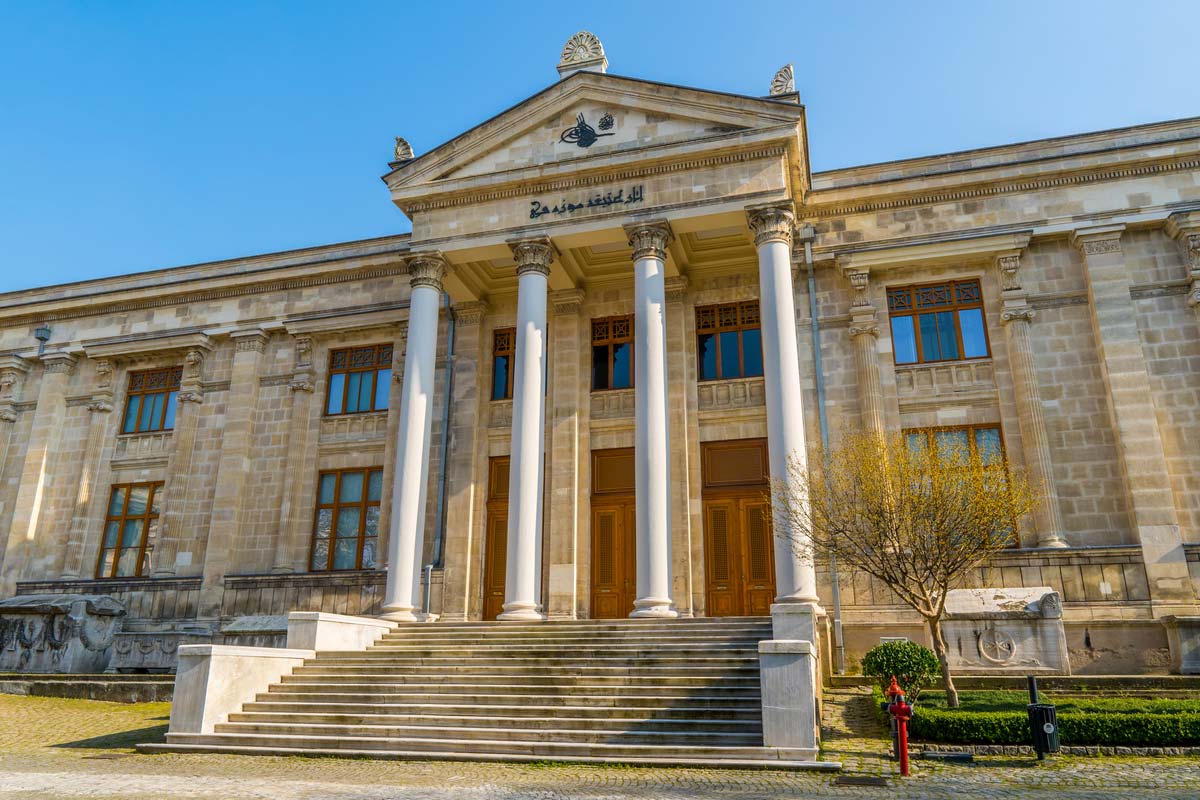 If you are a bit of a history buff, then Istanbul's Archaeological Museum is an interesting way to spend the afternoon. Its importance in Turkish culture should not be understated as it was the very first museum to be opened in the country.
It also houses one of the largest museum collections in the world, with over one million artifacts from the Greek, Roman, and Byzantine eras for you to marvel at.
6. Shop in the Grand Bazaar and Spice Bazaar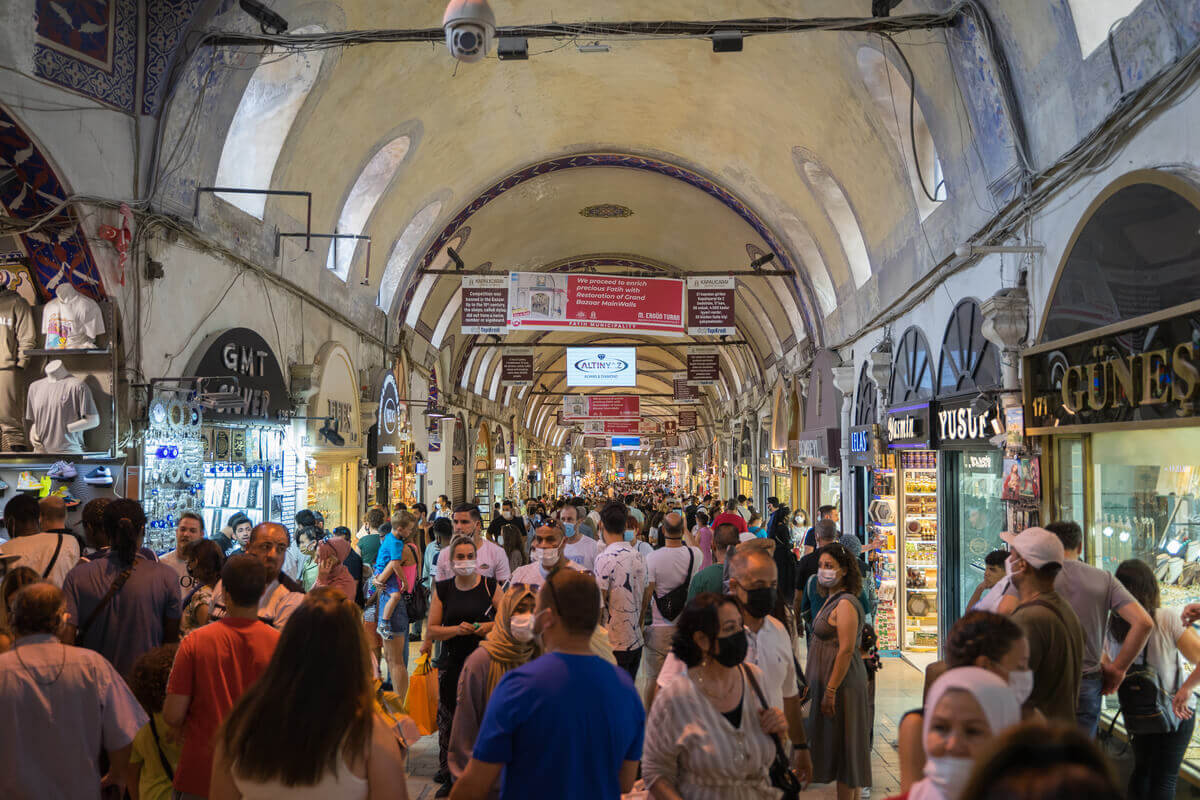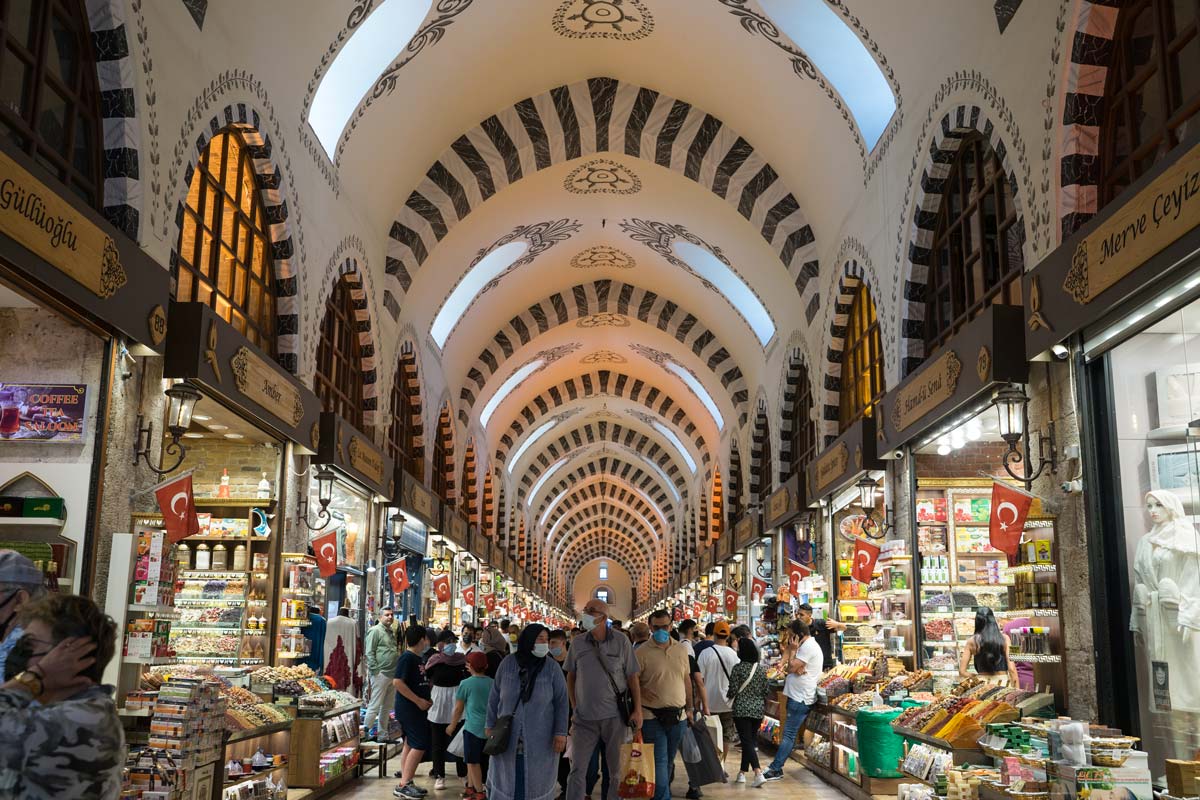 If you fancy being transported back in time, take a trip to one of the largest and oldest markets anywhere in the world – the Grand Bazaar.
Dating back to the 15th Century and the rule of the Ottoman Empire in what was then Constantinople, you can retrace the steps millions of locals have taken over the last 500 years. If you like to drive a hard bargain, this is the place to test your skills.
On another note for the foodies, the Spice Bazaar is also one not to miss. The endless supply of spices and other Turkish delicacies such as Turkish delight, dried fruit, and nuts are a sight to behold. Plus it's one of the best places to pick up unique Turkish souvenirs to take home.
7. Sip Turkish Tea or Coffee in Balat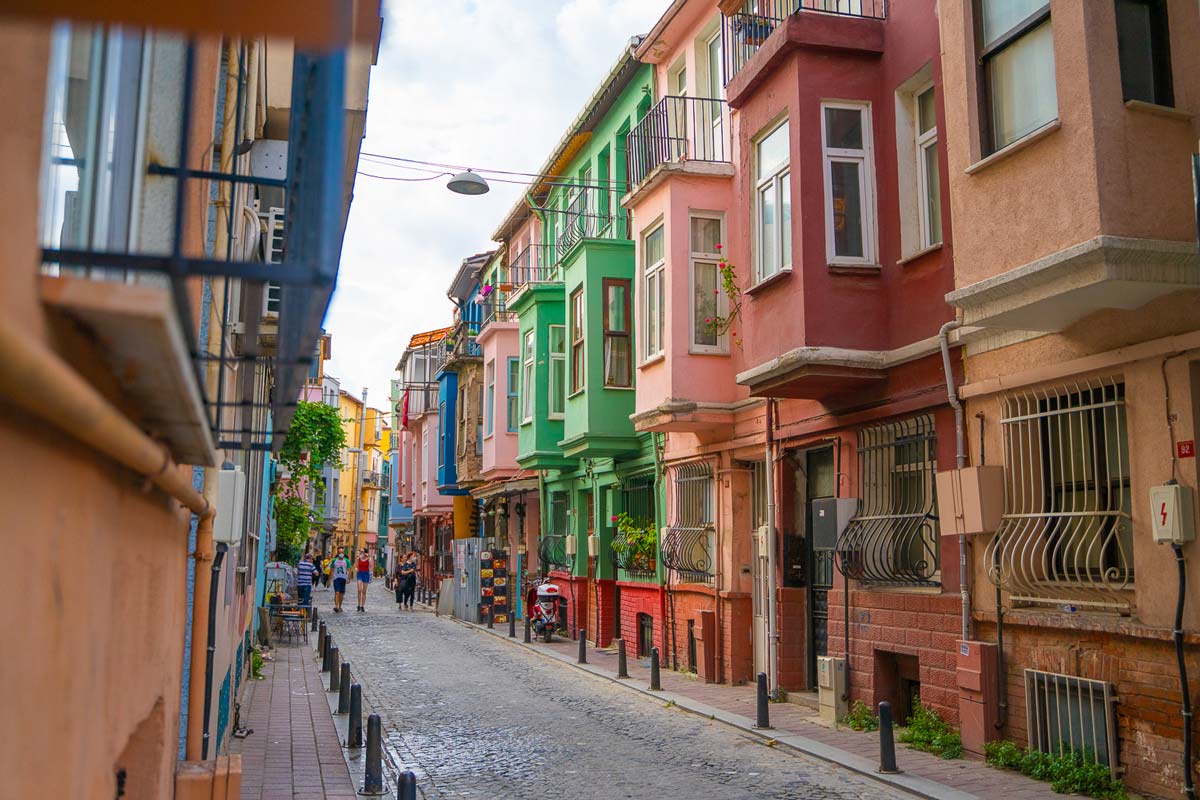 One of the biggest hidden gems in Istanbul is without a doubt the district of Balat. Thanks to its plethora of brightly colored, semi-worn buildings, it's one of the most picturesque and most 'Instagrammable' places in the entire city.
This area is where the Jewish community is primarily based and with Balat being home to an abundance of cafés, you can take a break from stomping the streets of Istanbul with traditional Turkish tea soaking up the atmosphere of this unique neighborhood.
8. Visit A Turkish Hamam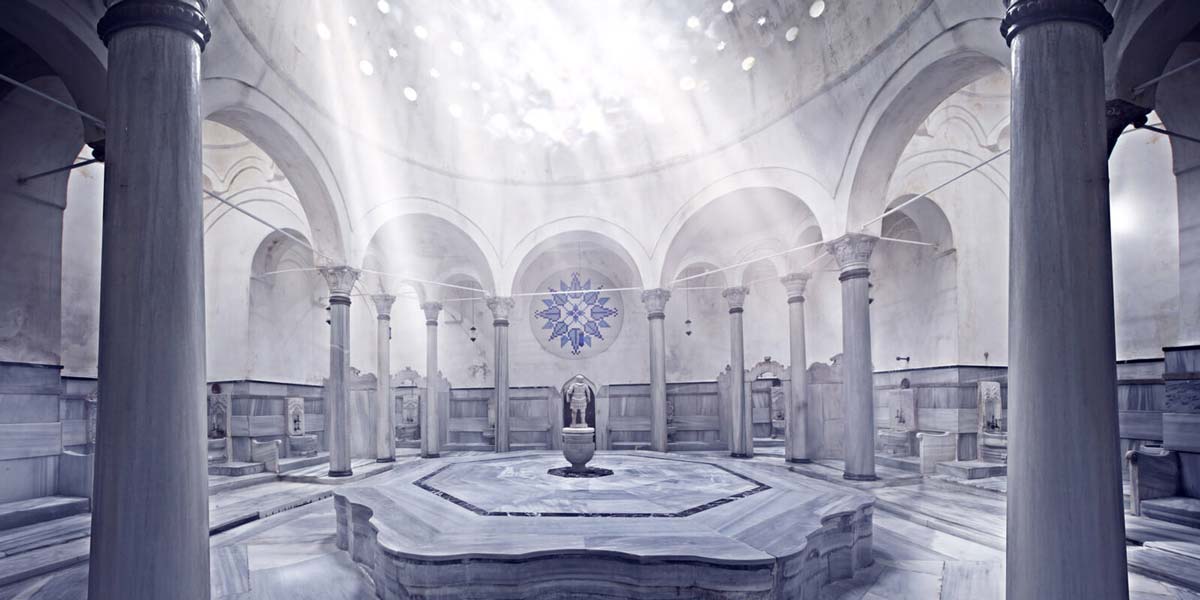 After a cold and wet day exploring the best of what Istanbul has to offer, why not treat yourself to a warm, steamy Turkish Bath, or Hamam? This spa-like 'treatment' has stood the test of time and is still prominent today after being introduced in the 7th century.
If you'd like to splash out on this incredibly relaxing activity, we suggest taking a trip to the AyaSofya Hurrem Sultan Hamam. It was designed and then built in the 16th century by the chief Ottoman architect for the wife of Sultan Suleiman the Magnificent.
9. Visit Galata Tower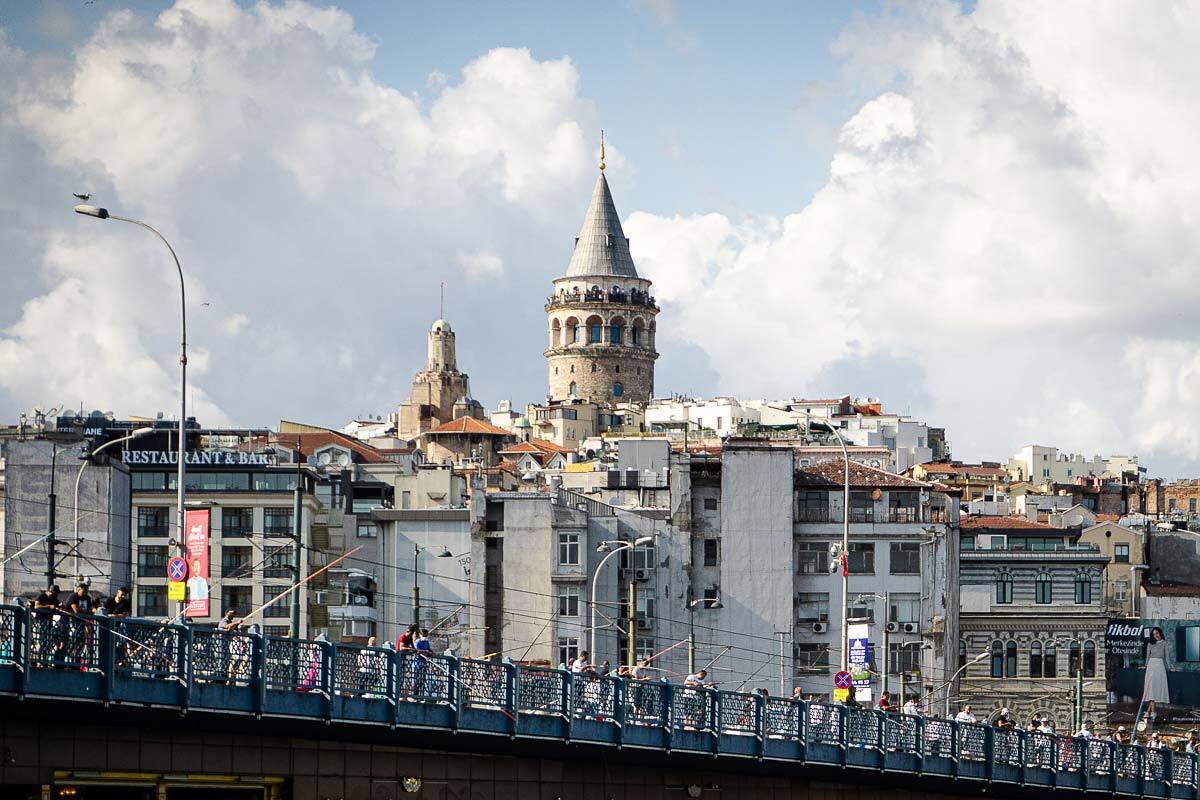 If it's tipping it down and you don't know what to do, simply jump in a Taksi and tell the driver to head to the Galata Tower.
It's a magnificent medieval structure that was originally built as a watchtower guarding the Walls of Galata and is now one of the iconic symbols of the city.
You'll get panoramic views and will be able to understand why this tower was so important for the city in the years gone by.
10. Go on a Night Food Tour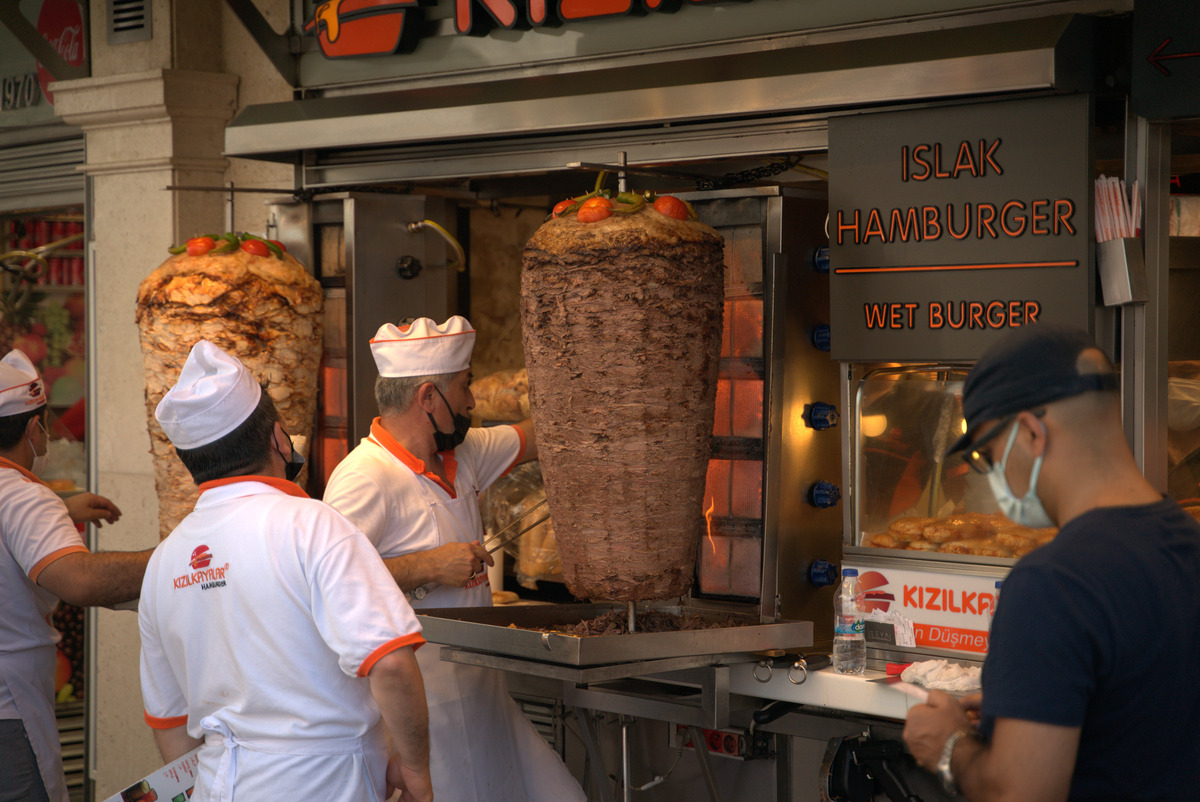 Get ready to wrap up warm and hit the bustling night-time streets of Istanbul for a memorable evening of feasting on Turkish delicacies ranging from kebabs, stuffed mussels, and of course, the sickly sweet but gorgeously moreish Baklava.
The street food in Istanbul is out of this world, and it's so unique compared to other parts of Turkey. The best way to experience it all is on a foodie tour. This not only ensures you're eating good food, but your local guide will take you to the best spots.
But before you go, check out our safety tips to make sure you're in for a fun night.
---
Festivals and Events
If you like your culture, and let's face it, if you're visiting Istanbul then it's a decent guess to say you do, you might be interested in visiting any festivals or events that take place in the city.
Well, if your trip is in February, you might be a little disappointed. There are not many if any, festivals or events that take place during the month of February.
This is primarily due to the cold and wet weather the city experiences at this time of year. If attending any Turkish festivities and/or events would be one of the primary activities for you and your trip, you may want to consider reorganizing your trip for later on in the year.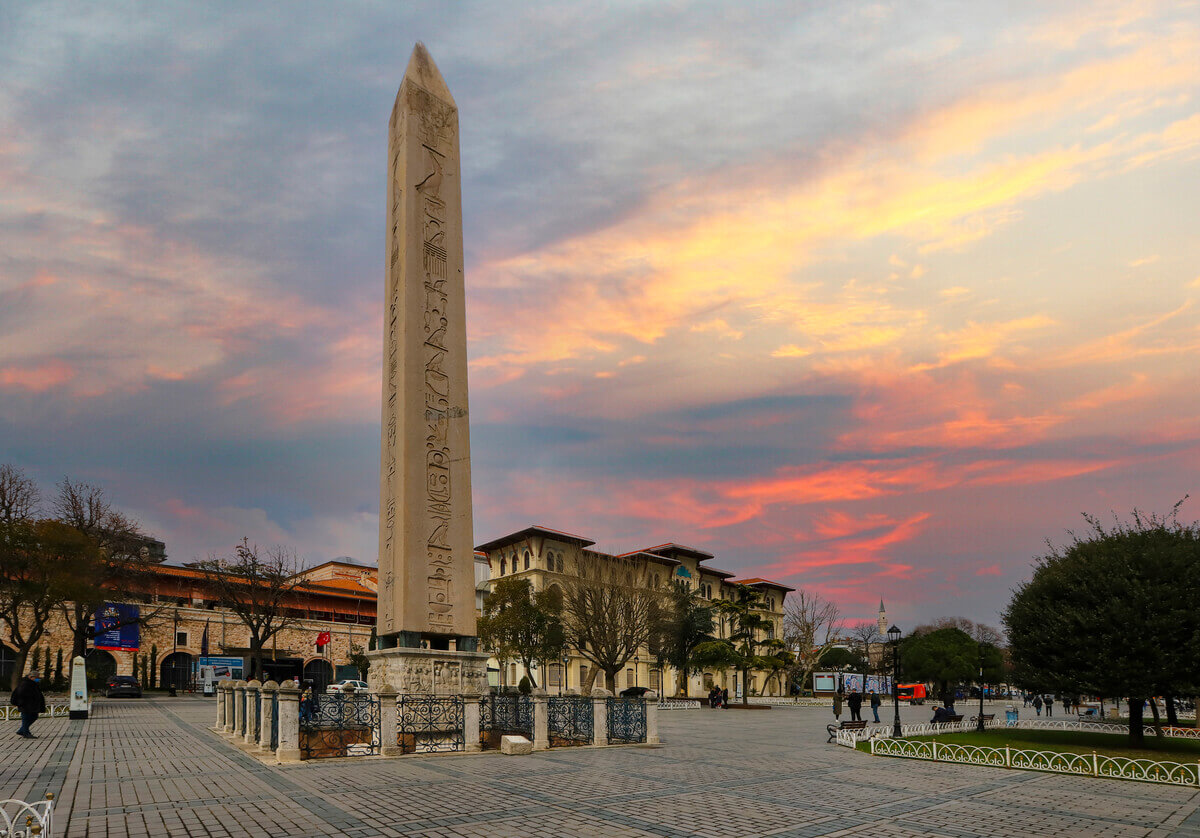 Of course, there are always trade shows and conferences held throughout the year, but these tend to be industry specific. Some notable events taking place in February 2023 in Istanbul are the Istanbul Carbon Summit on the 23rd of February, the Future Leaders Model United Nations, and the Istanbul International Model United Nations from the 23rd-27th February.
The Ice Hockey U20 World Championship takes place from January 26th until the 2nd of February.
There are no religious holidays in the month of February. They do celebrate Valentine's Day on February 14th, so expect to see some romantic decorations in the shopping malls of Istanbul around this date.
---
Pros and Cons of Visiting Istanbul in February
So, as we've discussed, Istanbul is an incredible city that has so much to offer in any month of the year. If you're still not sure if Istanbul is worth visiting in February, here's a breakdown of the pros and cons.
Pros
Far fewer tourists which usually results in cheaper hotels.
Better deals on flights.
Could have some attractions to yourself, which is impossible during the summer months.
All attractions remain open.
If it snows, it'll be an incredibly unique trip and experience.
Cons
Some hotels and restaurants may close.
The weather is cold and rainy, and the wind is chilly.
It snows, which makes the ground slushy which could be unsuitable for older visitors.
The sea can be rough which could force cruise cancellations.
---
Where To Stay in Istanbul in February
One thing to consider about visiting Istanbul in February is that some hotels may not be open, since it's the off-season. However, there are always places to stay in Istanbul and here are just a few places we recommend.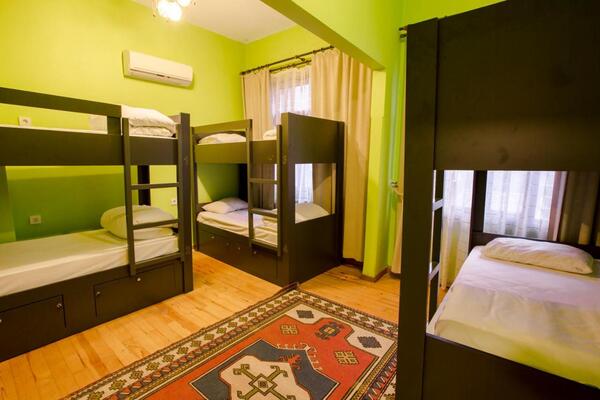 Best Hostel in Istanbul – Cheers Hostel
Cheers Hostel is the best-located hostel in Istanbul, nestled behind the Hagia Sophia and the Blue Mosque. It offers comfortable, individually styled rooms and dorms, with spacious shared bathrooms. The terrace bar and restaurant serve up kebabs and international cuisine for those who don't want to venture far for food and have wonderful views of Istanbul's Old Town.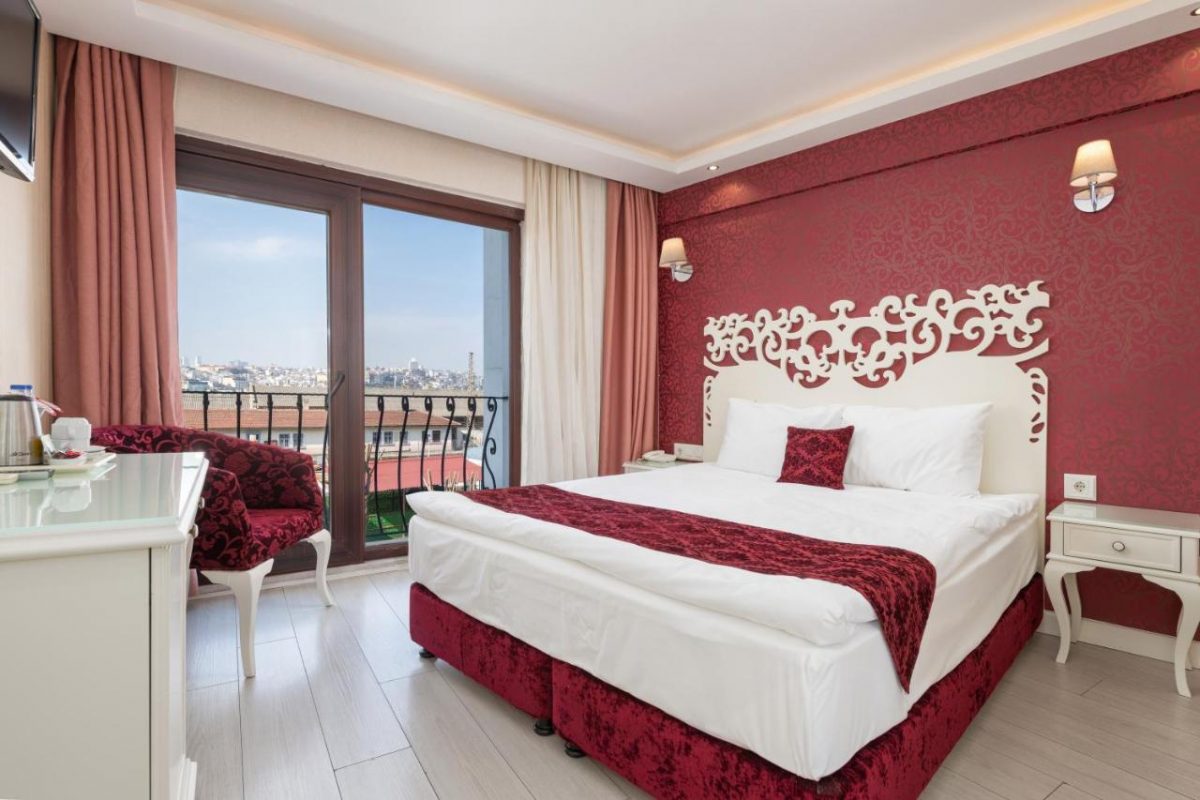 Best Mid-Range Hotel in Istanbul – Dream Bosphorus Hotel
If you're looking for a mid-range hotel in a great neighborhood, then Dream Bosphorus hotel is the ideal choice. It's located in the heart of Old Istanbul, in the Sirkeci area. Each room has been individually styled in traditional Turkish decor and comes with a private bathroom and 24-hour room service. Some rooms have views of the Golden Horn. Each morning a daily breakfast buffet is served and the Dream Café offers soft drinks and snacks throughout the day. Each afternoon, it's worth returning for free cakes and cookies.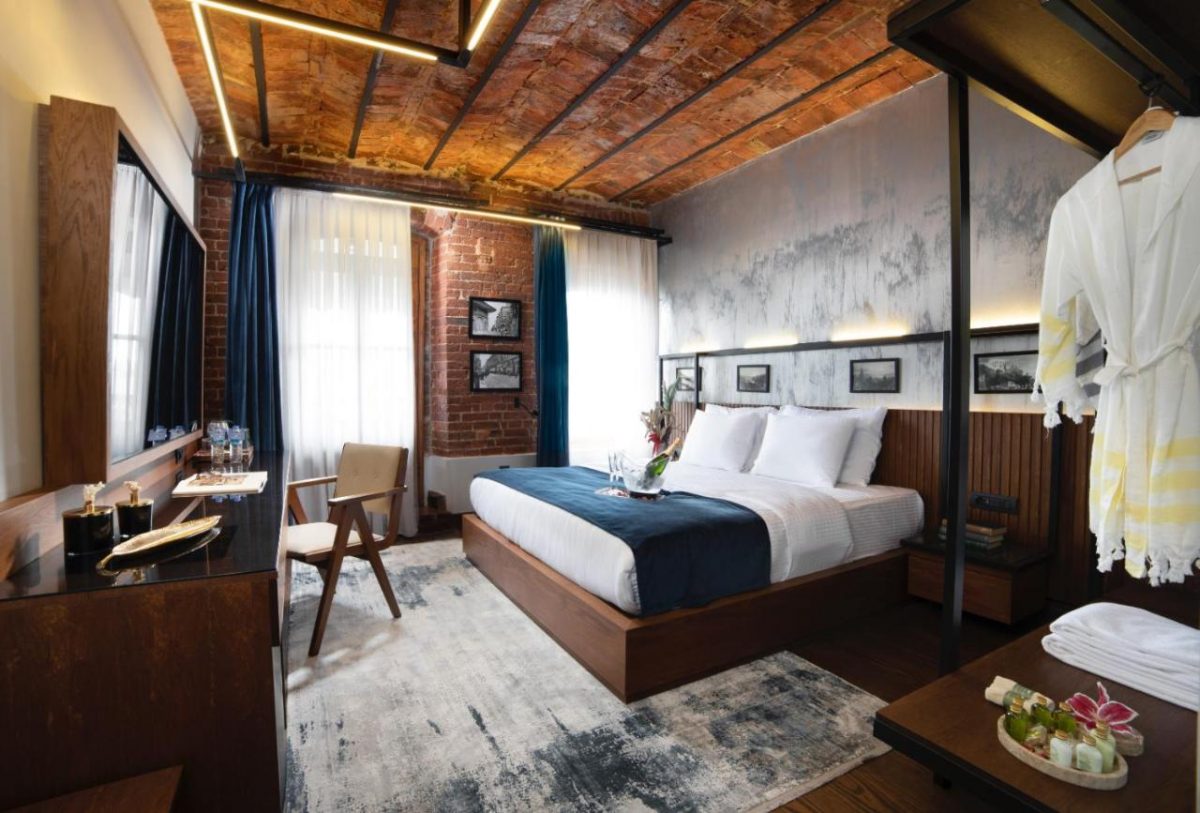 Best Luxury Hotel in Istanbul – Hotel DeCamondo Galata
Located on the riverfront in Kadikoy, the Hotel DeCamondo is the ideal place to stay for a luxury getaway. It has a stunning bar and terrace as well as an onsite restaurant and car rentals. Each morning, a continental or a la carte breakfast is offered, and when it comes to exploring, the hotel can help organize your tours and car rentals.
---
Tips for Visiting Istanbul in February
If you do decide to visit Istanbul in February, here are a few tips to make your experience more enjoyable.
Wear warm winter clothing. It's cold and wet this time of year, so you'll need a thick coat. You shouldn't need a hat and scarf if you're visiting in late February but pack warm jumpers just to be on the safe side.
Bring a raincoat. The weather is wet in February, but it's also windy. This means common umbrellas may turn inside out (don't you just hate that!). Pack a raincoat, or one of those snazzy ponchos instead.
Pack a headscarf if you're a woman. You will need a scarf to cover your hair when entering a mosque. You also need your knees and shoulders covered, which shouldn't be a problem if visiting in the winter.
Get an Istanbulkart at the airport. This is a transport card that enables you to get on buses, metros, and trams. It's best to get this at the airport to avoid trying to sort it in the city where it's much busier.
Carry cash for the markets. Many shops still don't accept cards.
Are you reading this from Turkey? Maybe you need a VPN!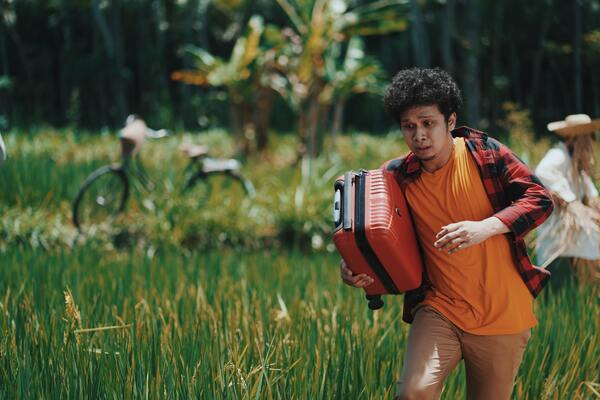 If you're already in Turkey, there is one thing you absolutely NEED: a reliable VPN.
You may find some of your favorite websites and apps are blocked in Turkey, such as popular hotel site booking.com
A VPN allows you to get passed this ruling and enables you to browse these sites without any hassle, and it's completely legal.
We use Express VPN when we're in Turkey and we'd recommend it to anyone. It's affordable, quick, and easy to use.
---
FAQs About Istanbul in February
Here's what people usually ask us about visiting Istanbul in February…
Does it snow in Istanbul in February?
Yes, it has been known to snow in Istanbul on occasion. Snow starts to fall sometime in December and can snow until March, so there is a high chance of snow in February.
Is February a good time to visit Turkey?
There are some pros and cons to visiting Istanbul in February. On the one hand, it's pretty quiet in terms of tourism, so you don't have to wait in long queues, on the other, it's cold and not the best weather.
Is Istanbul cold in February?
Yes, temperatures in February are quite cold in Istanbul and may feel colder due to the rain and wind.
---
Before You Go
So there you have it, this is everything you need to know about visiting Istanbul in February. As you can see, although the weather is cold and wet, there's still a lot of fun to be had.
Many of the attractions remain open in the winter, so don't let the weather stop you from having a great time.
Disclaimer: Some of the links above are affiliate links. That means if you book or make a purchase through the links, we will earn a small commission at no extra cost to you! The money will help run this site! Thank you!