If you are planning a trip to Istanbul in winter, one of the questions you might have is "does it snow in Istanbul?" After all, sightseeing in the biggest city in Turkey might not be the same with snow.
Yes, it does snow in Istanbul, especially during the winter. The winter in Istanbul can get cold enough that the rain becomes snow. Typically speaking, the first snow in Istanbul occurs sometime in December. By early March, the city is warm enough that it no longer snows.
But not all is lost when it snows in Istanbul. In our article, we'll discuss in-depth snow in Istanbul and whether that means you should cancel your travel plans or not!
Planning a trip to Istanbul last-minute?
Make sure you book your tours, places to stay, and airport transfers ahead of time to ensure availability!
Here is our recommended airport transfer in Istanbul:
Here are our recommended tours in Istanbul:
Here are our recommended places to stay in Istanbul:
Magnuara Palace Hotel (Gorgeous hotel in the historic centre!)
Cheers Hostel (Budget hostel near the Blue Mosque!)
---
When Does It Snow In Istanbul?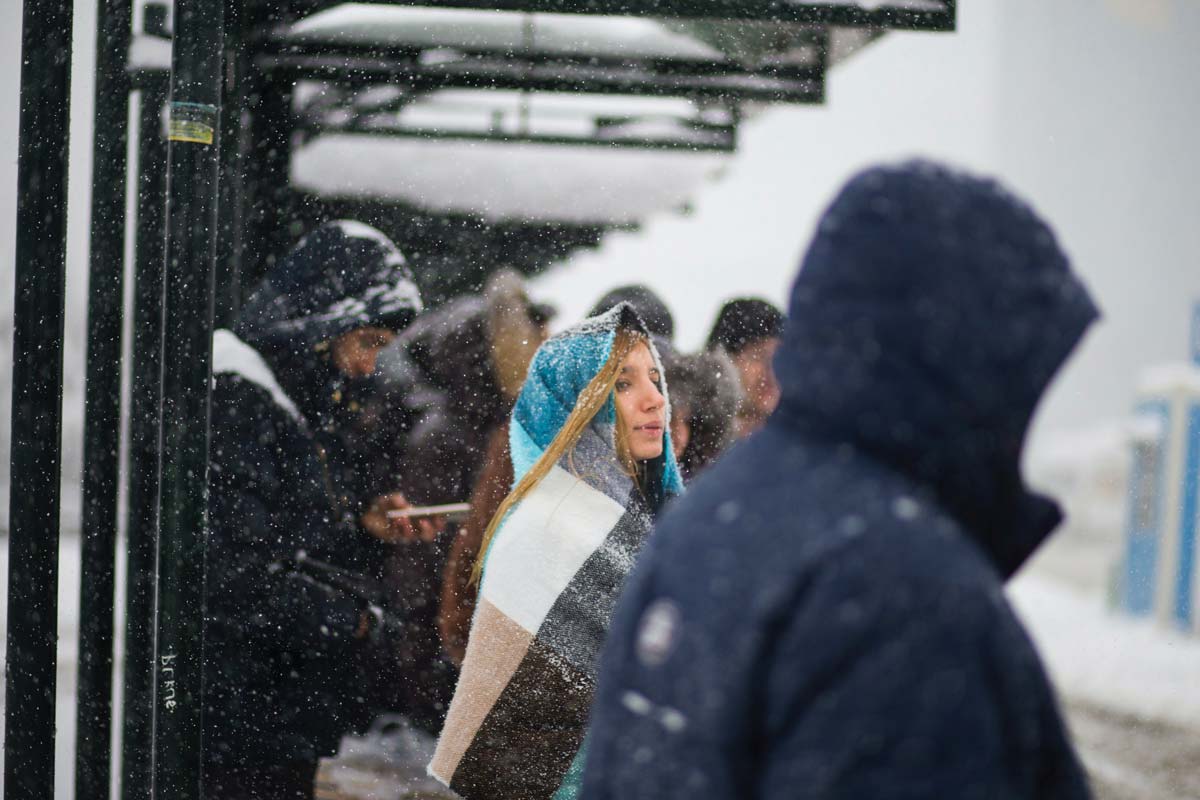 Generally speaking, it starts to snow in Istanbul in December, peaks in January, and the last bit of snow comes in early March. By the middle of March, spring has rolled around and snow is very uncommon in Istanbul.
Though with the current climate change, visitors should expect some unusual weather patterns, which means you might see snow at a time when it's not common historically.
---
How Often Does It Snow In Istanbul?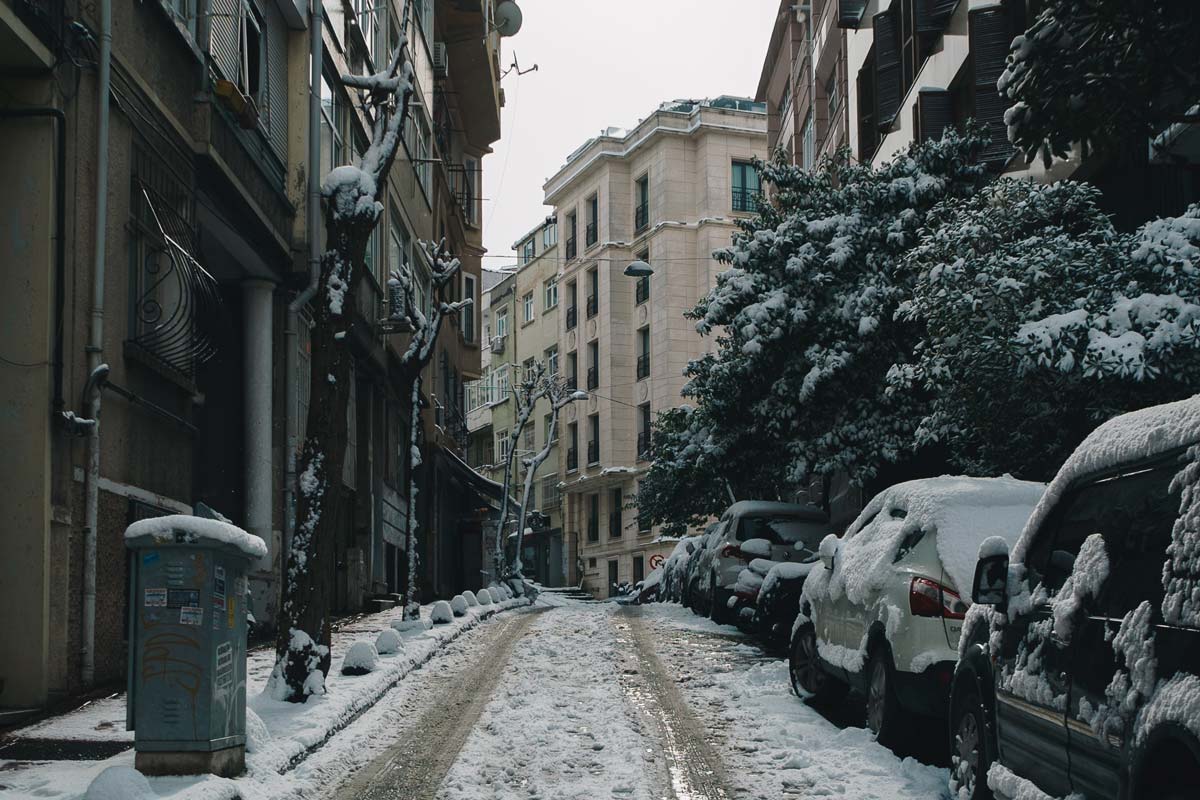 Historically speaking, it doesn't snow frequently in Istanbul. Because the city experiences relatively mild winters, most of the precipitation is in the form of rain.
January and February are the two months that see the most amount of snow. Even then, you should expect to see only 5.7 days of snow in those two months. Overall, Istanbul sees about 7.1 days of snowfall annually.
To put this into perspective, Istanbul receives 25.3 rain days in January and February. Precipitation might be common in Istanbul in the winter, but snow isn't a very common type.
---
How Cold Is Istanbul In Winter?
Perhaps the biggest reason why Istanbul doesn't snow as much is the warm temperatures. Though it is not a time of the year when you can go exploring the attractions in Istanbul in shorts and a t-shirt, the temperature just isn't cold enough for rain to turn into snow.
Here are the average temperatures in Istanbul in winter:
| Month | Average Lows | Average Highs |
| --- | --- | --- |
| December | 7.7°C (46°F) | 10.7°C (51°F) |
| January | 5.3°C (42°F) | 8.5°C (47°F) |
| February | 6°C (43°F) | 9.7°C (49°F) |
| March | 7.4°C (45°F) | 11.6°C (53°F) |
---
Where Does It Snow In Istanbul?
The city of Istanbul spans not only two continents (Europe and Asia) but also three climate zones:
Oceanic Climate
Humid Subtropical Climate
Mediterranean Climate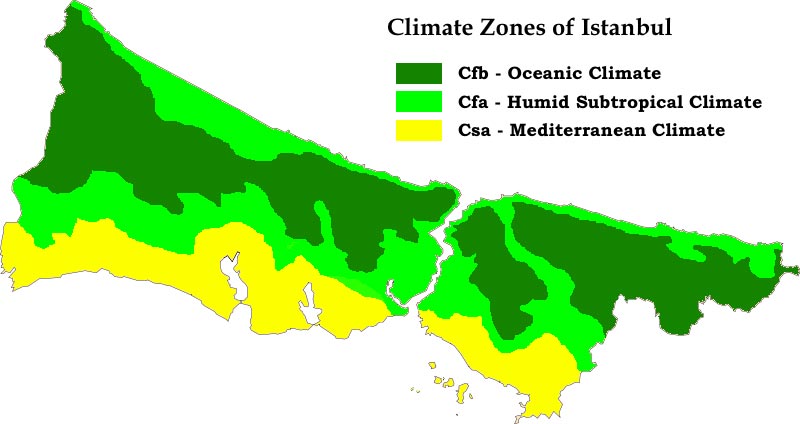 Because Istanbul has over 50 hills (some as high as 537-meter high) and multiple bodies of water surrounding it (Black Sea, Sea of Marmara), Istanbul has several microclimates.
Though it is possible for the entire city to snow, places that are higher in elevation or closer to the north are more likely. This is due to the cold Arctic maritime that comes from the North Pole and Siberia.
Istanbul is one of the snowiest cities in the Mediterranean Basin, and that is because of the cold air coming from the north.
---
How Much Does It Snow In Istanbul?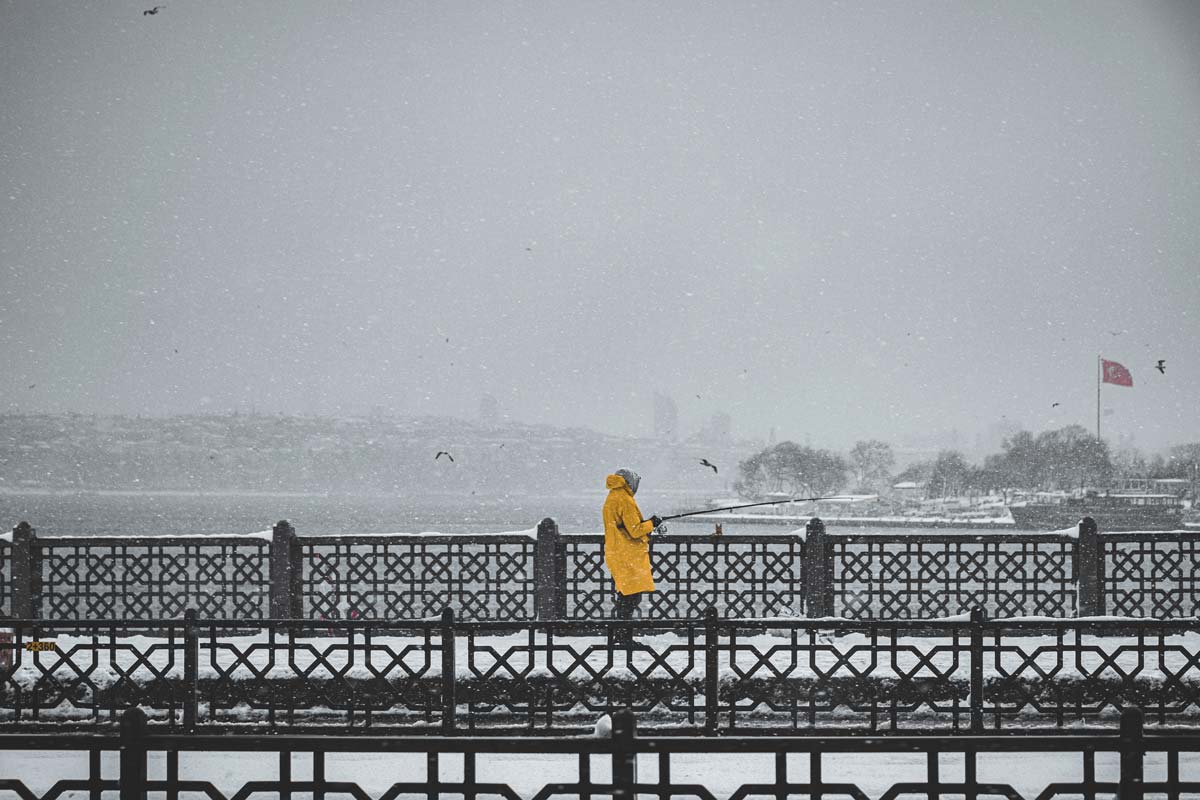 On average, it snows about 49 mm (1.9 in) in Istanbul annually. This amount of snow is usually spread out in 7.1 days during winter. The majority of the snowfall happens in January and February.
Snow In Istanbul In December
December marks the beginning of winter in Istanbul. The temperatures have dropped significantly from November. This is the time of the year when Istanbul first starts seeing snow.
Statistically speaking, Istanbul only receives 7 mm (0.27 in) of snow in 0.9 days in December. Though there is technically snow, it is quite negligible. The temperature is also relatively warm, with the average lows around 7.7°C and average highs around 10.7°C. With temperatures like that, it is not surprising that Istanbul doesn't snow much in December.
Snow In Istanbul In January
Istanbul in January is in the heart of winter, and it is the month with the highest snowfall in Istanbul. On average, visitors can see 24mm (0.94 in) of snow in 3.7 days in January. Though it is the snowiest month, it is still quite manageable if you are a traveler.
The temperatures are cold, with average lows around 5.3°C and highs around 8.5°C. January is the coldest month of the year, but the temperatures are not so low that it makes sightseeing impossible.
Snow In Istanbul In February
By February, the coldest time of the year has passed. The temperatures are starting to slowly rise, and snowfall is becoming a little less frequent. On average, visitors can see 15mm (0.59 in) of snow in 2 days in February.
That isn't surprising, considering that the average low temperatures are now 6°C. Most of the snow happens in the earlier half of the month. The end of February technically marks the end of winter, and by then snowfall is rare.
Snow In Istanbul In March
Though unlikely, Istanbul does sometimes get snow in March. This typically happens in the earlier part of the month and in regions that are hilly and in the north. So this means, the historic center of Istanbul, Sultanahmet, is unlikely to see any snow.
On average, there is 3mm (0.11 in) of snow in 0.5 days in Istanbul. Yes, we know. It is hardly any. If you are worried about snow in Istanbul in March, don't be, especially as a tourist. March is the official start of the spring season!
---
Is It A Good Time To Visit Istanbul When It Snows?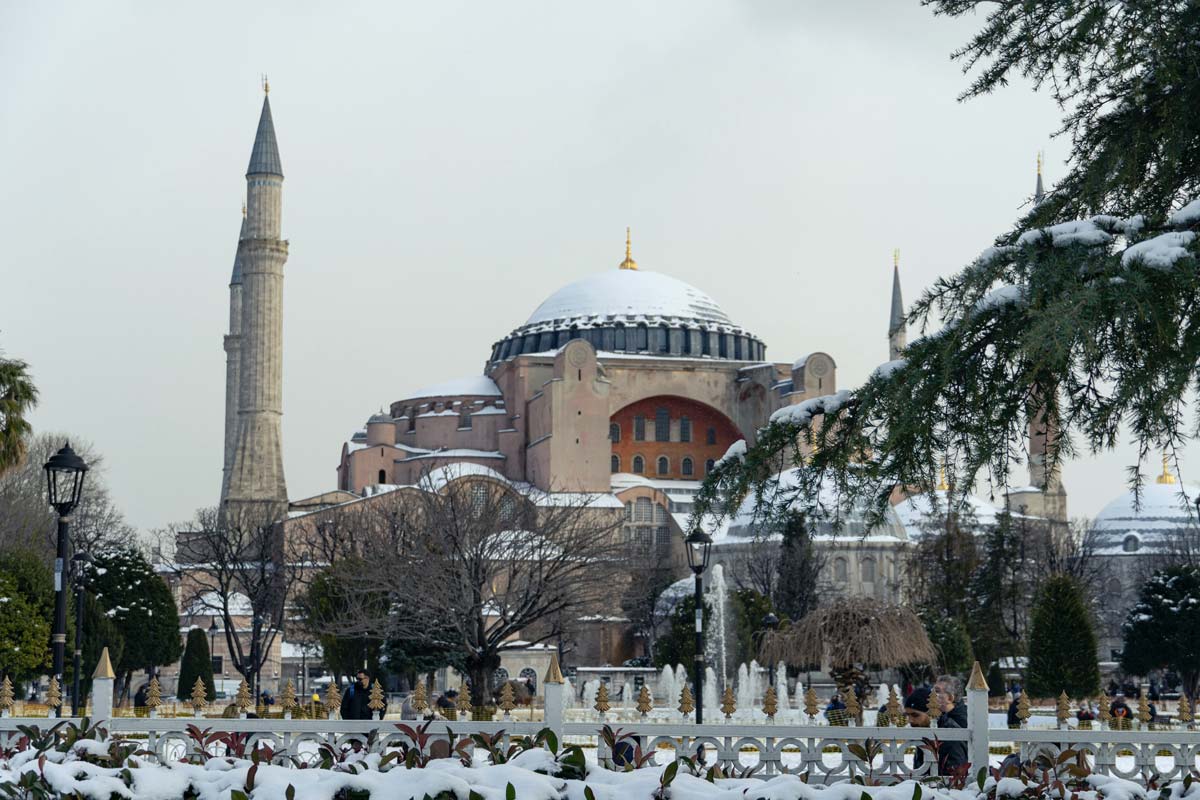 When it snows, it might mean that your holiday is ruined, but that is not the case in Istanbul. Because of the little amount of snow this Turkish city gets, travelers can still enjoy sightseeing as they would normally do in the summer.
Many of the landmarks in Istanbul are situated indoors, snow tends to have little to no effect on your itinerary.
In fact, the snow in Istanbul is so little that it usually covers the city with an enchanting blanket of white. It surely enhances the beauty of some of the most famous attractions, such as the Hagia Sophia, the Blue Mosque, and Topkapi Palace.
If you don't mind the cold weather, then a winter visit to Istanbul can be magical. Just make sure you pack some extra layers!
---
Does It Snow In Turkey?
Though adjacent to the Mediterranean Sea, there are a few areas that get snow in the winter. These places are usually higher up in elevation and in the mountains with most of the snow happening in the eastern part of Turkey. Central Anatolia (near Cappadocia) also sees some snow in the winter, and there are even ski resorts there.
---
FAQs
Does It Snow In Istanbul Every Year?
No, it doesn't snow in Istanbul every year. Historically, there have been a few years that Istanbul did not snow at all.
Is Istanbul Cold During The Winter?
Istanbul experiences relatively mild winters with temperatures rarely dropping below freezing. While the city is quite chilly, it isn't cold when compared to many other cities in Europe and Asia.
---
So, Does It Snow In Istanbul?
By now, you should know it does snow in Istanbul in winter. But because of the mild temperatures, there is more rain than snow in Istanbul during the winter months. If you were planning a trip to Istanbul then, your plans are very unlikely to be interrupted by snow. Just make sure you pack some warmer clothes!