Are you thinking of visiting Istanbul in December and wondering what it will be like? Istanbul is a vibrant city with so much to see and do, but with winter rolling in, you might wondering what Istanbul is like.
So, is December a good time to visit Istanbul? December is the start of winter and sees some cold weather and even snow. The good news is all the attractions remain open and there are fewer crowds this time of year. So if you are ok with cold weather, it can be a great time to visit.
But was is Istanbul in December like? This complete guide will reveal everything you need to know!
Planning a trip to Istanbul last-minute?
Make sure you book your tours, places to stay, and airport transfers ahead of time to ensure availability!
Here is our recommended airport transfer in Istanbul:
Here are our recommended tours in Istanbul:
Here are our recommended places to stay in Istanbul:
Magnuara Palace Hotel (Gorgeous hotel in the historic centre!)
Cheers Hostel (Budget hostel near the Blue Mosque!)
---
Istanbul Weather in December
Like in all cities across Europe, winter is now in full force in Istanbul. Cold temperatures, bitter winds, and a lot of rain are all forecast for the month. If you'll be visiting the city during December, a big winter coat and umbrella are essentials.
That doesn't necessarily make it a bad time to visit though, as the vast majority of attractions are actually all covered.
There's no denying it, temperatures in the city at this time of year are cold. The same streets that were basked in 30-degree sun a few months previously are now frosty, wet, and possibly even icy. The average temperature is just 8°C (46°F), with highs (if you're lucky) of 10°C (50°F). Overnight, you're looking at mid-to-low single figures.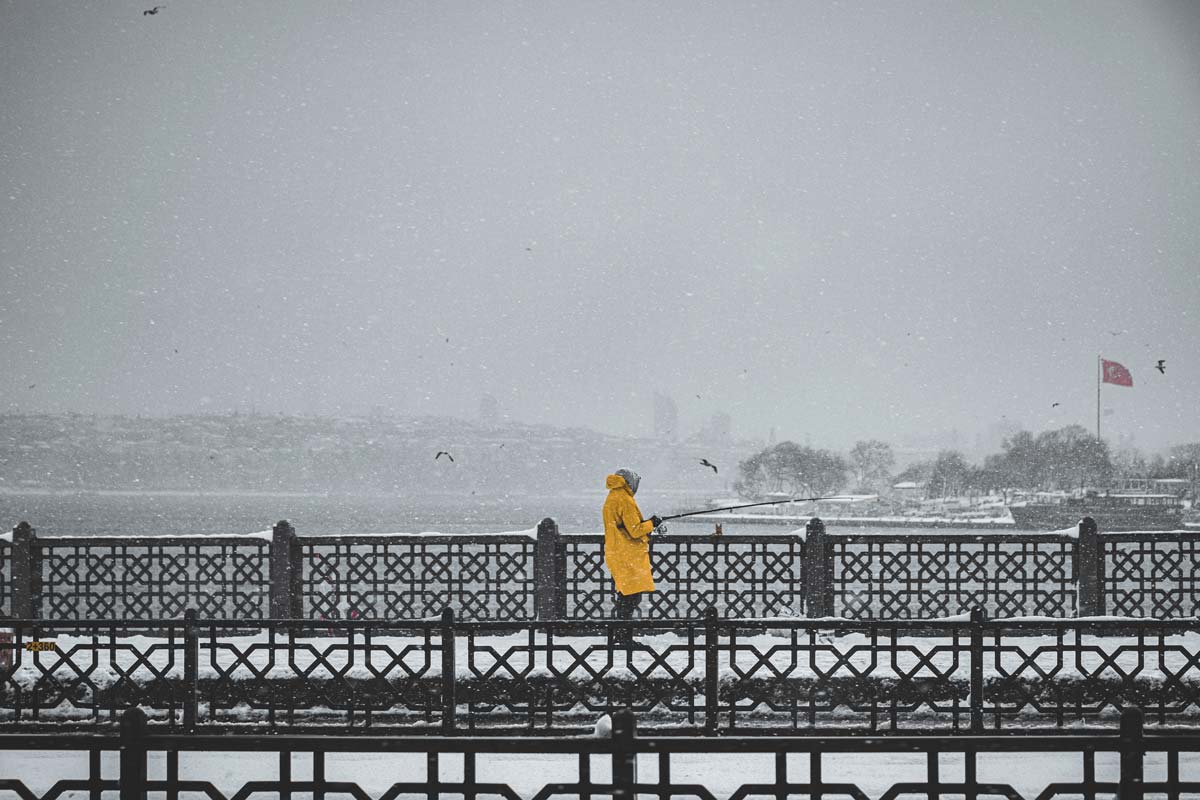 December is also one of, if not the wettest month, raining on average 17 days throughout. That said, there's not a great deal of difference in terms of the actual amount of rain falling, with still 100mm falling just like in November. It is spread out a little more though, so your chances of getting caught in a rainstorm are potentially quite high.
If you'll be doing any outdoor activities, plan ahead and choose to do these on the days with the least amount of rain forecast. Snow is also a slight issue in December, averaging 2 snow days per year in the month. This can make surfaces extremely slippery so tread with caution.
The wind will feel bitterly cold along the promenades and across the coastline, as this will be wind coming in from the sea. Even if you can deal with the cold temperatures, it's the wind that'll really travel down your spine. Wrap up warm if you're heading out, average wind speed is 11.4 mph which will be enough to make it unpleasant at those temperatures.
Those hoping for a stunning sunset might be a little disappointed due to the cloud cover. The days are also at their shortest, with just 9 hours of daylight throughout the entire day.
On New Years' Eve, the sun doesn't rise until almost 8.30 am, setting just a short while later at 5.45 pm.
| Istanbul Weather in December | Averages |
| --- | --- |
| Temperature (Day) | 9°C (48°F) |
| Temperature (Night) | 8.4°C (47°F) |
| Number of Rainy Days | 17 |
| Rainfall (mm) | 100 |
| Wind Speed (miles per hour) | 11.4 |
| Daylight Hours | 9 |
| Humidity | 80% |
Source: Holiday Weather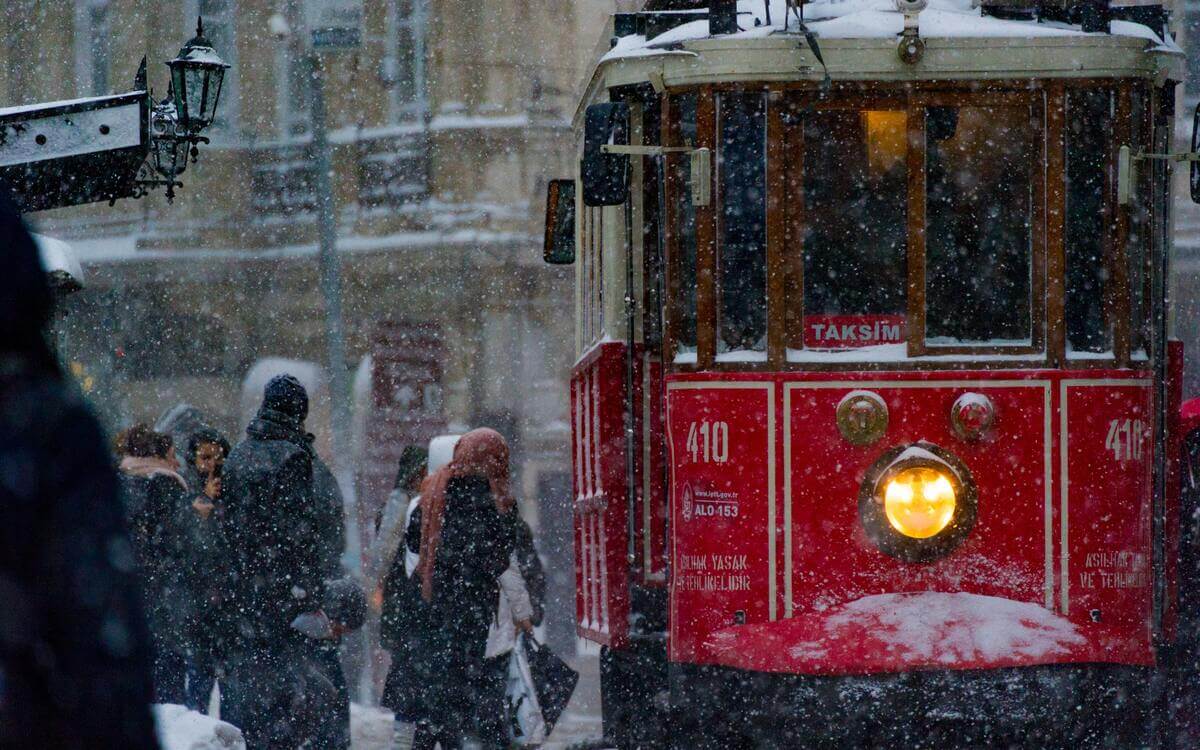 ---
Top Things to Do in Istanbul in December
If you've arrived in Istanbul and the rain is making things a little difficult for you, don't worry. Here's our handy list of the top ten best things to do in Istanbul during December.
1. Topkapi Palace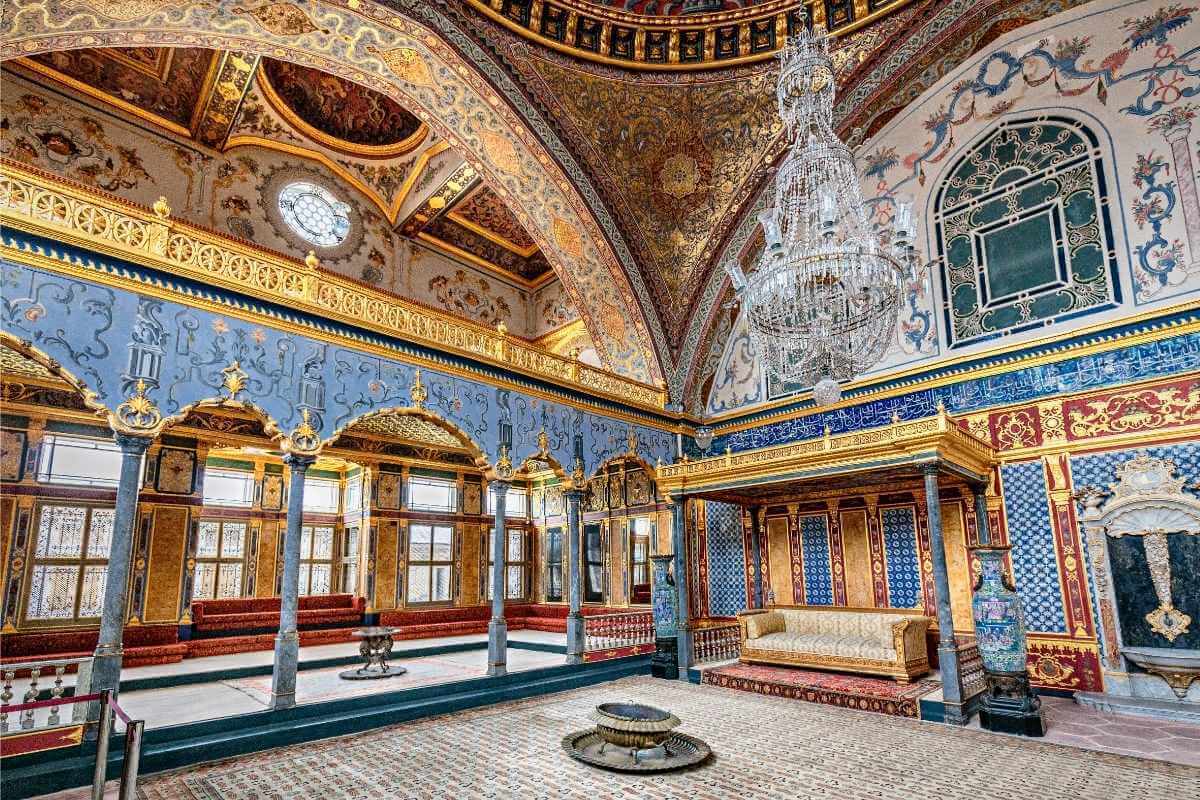 For over four centuries, the Topkapi Palace was the headquarters and center point of the Ottoman Empire. The Sultans lived here, and the big decisions for the greater good of the entire empire were made here.
With a stunning view of the Bosphorus down below, the Palace has now been turned into one of the country's finest museums. It features all kinds of artifacts and treasures from centuries of Ottoman rule. You'll need a fair chunk of time to really explore everything on show, so we'd advise an early morning trip.
2. Shop at the Grand Bazaar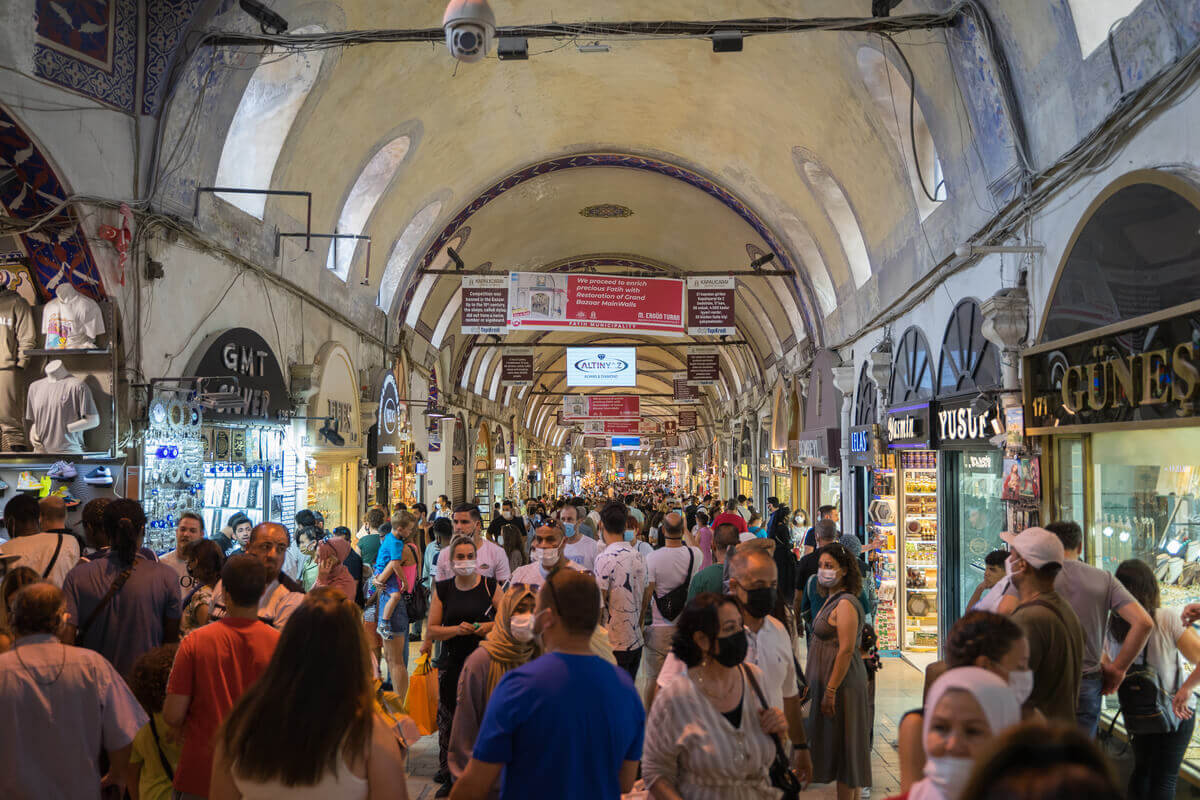 If you're a fan of browsing through shops and stalls, then the Grand Bazaar is simply a must-do. Even more so if the weather's not too favorable.
You'll be walking through a maze of streets and alleyways that millions of people have wandered down for centuries. It's the oldest, and largest covered market in the world, and quite literally anything is available to buy here. It's the perfect place to pick up some Turkish souvenirs.
3. Visit the Hagia Sophia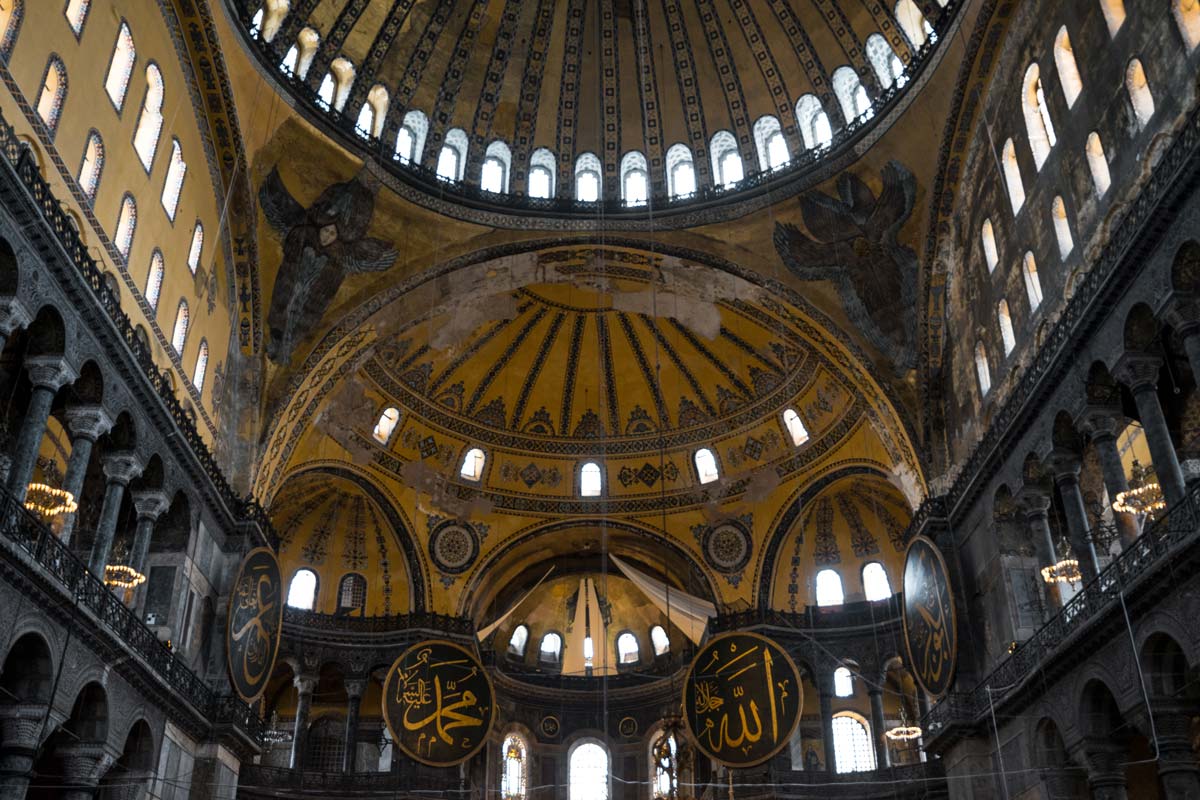 Not many historical places of worship in the world have actually changed religion, but the Hagia Sophia, standing tall in the city's Sultanahmet Square, has done exactly that.
Originally built as a Greek Orthodox Church in the 5th Century, once the Ottomans came to power, minarets were hastily added and it was fully converted into a mosque in 1453.
Much of Istanbul's architecture is Byzantine, and the Hagia Sophia is without a doubt the grandest, and most illustrious of them all. Simply put, you can't come to Istanbul without visiting the Hagia Sophia.
4. See the Blue Mosque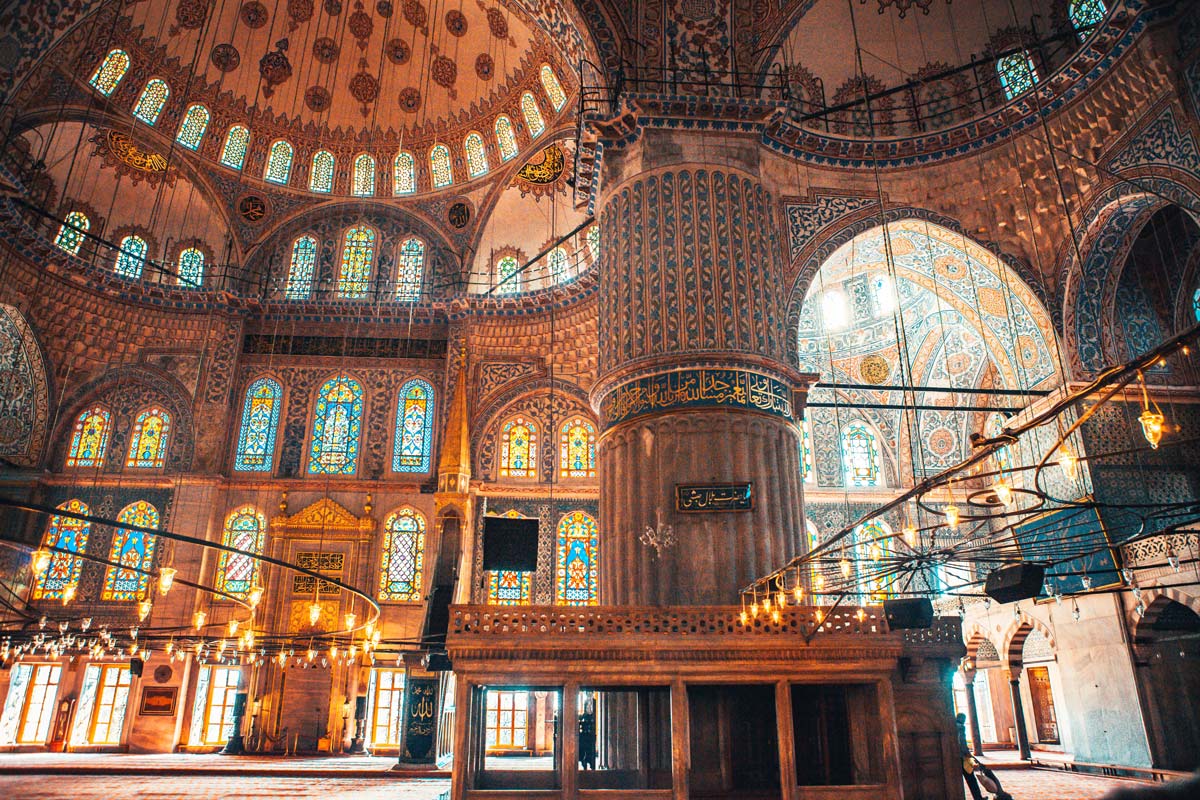 The Blue Mosque is known the world over for the most picturesque sunsets and for the faint, hand-painted blue tiles that cover the interior.
Upon walking inside, you're instantly greeted by the intimidating presence of the dome in the center. It's huge, to say the least. It's a stunningly pretty mosque and one that is probably one of the most unique in the city.
5. Walk through The Galata Neighborhood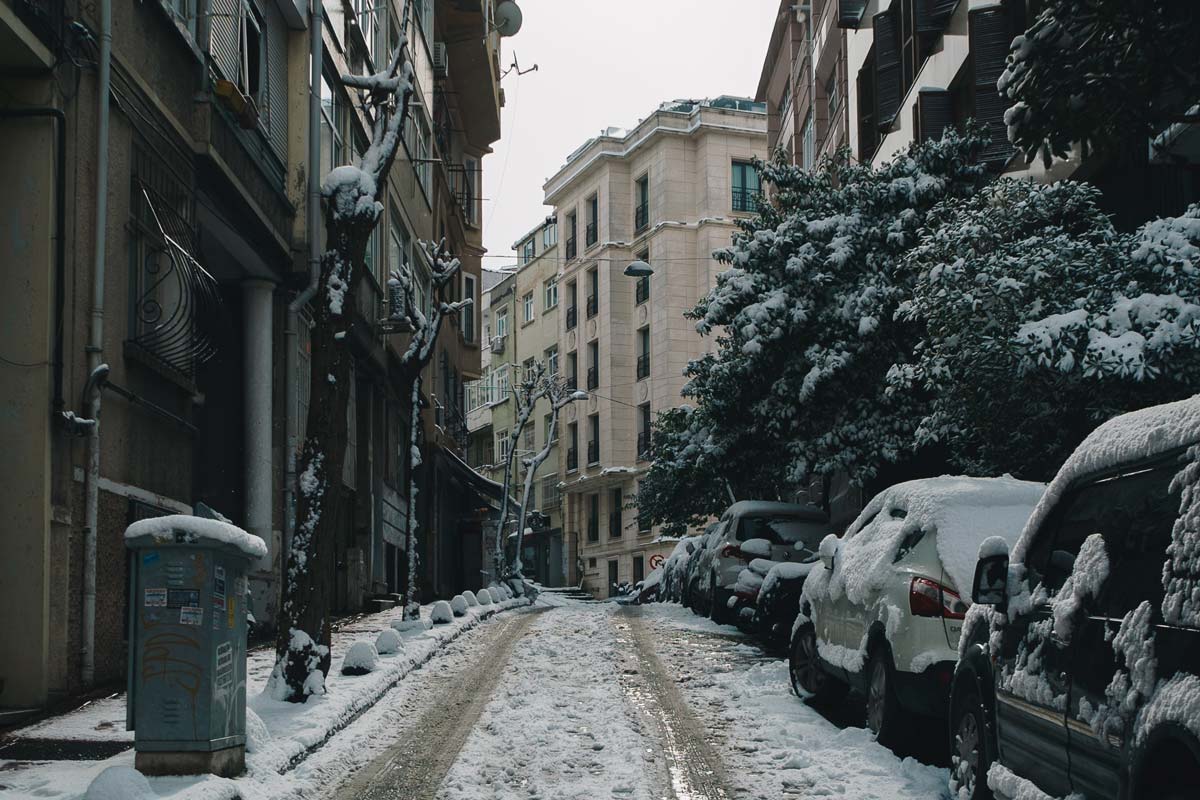 Galata is known as one of the best neighborhoods in Istanbul, with its chic cafes, and medieval-esque cobbled streets. It's right in the middle of where most of the city's action is too, so you're never far away from something to do.
You can climb up the Galata Tower for unparalleled views of the city below, or stroll across Galata Bridge where all the local fishermen come to try their luck.
Taksim Square is a must after the sun goes down too, as street performers, street food vendors, and bars all come alive.
6. Go to the Beylerbeyi Palace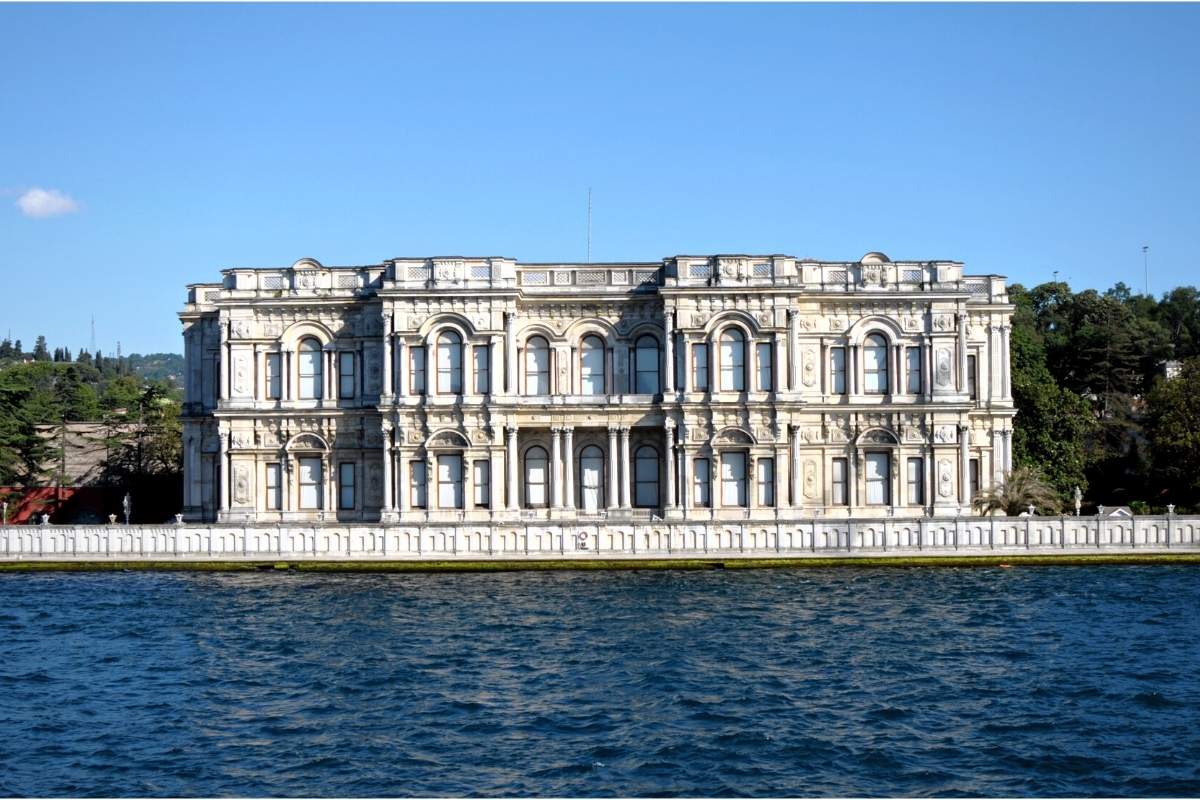 Commissioned as a summer residence for Sultan Abdulaziz, this grand neo-baroque-style Palace is one of the city's quieter, yet still popular attractions.
If you fancy getting away from the crowds at the Dolmabahce Palace or Topkapi, then the Beylerbeyi is an excellent choice. The white marble exterior is what makes this particular Ottoman residence unique, and the crystal chandeliers act as a cherry on the cake.
It's one of the most beautiful palaces in Istanbul, in our opinion.
7. Visit the Book Market (Sahaflar Carsisi)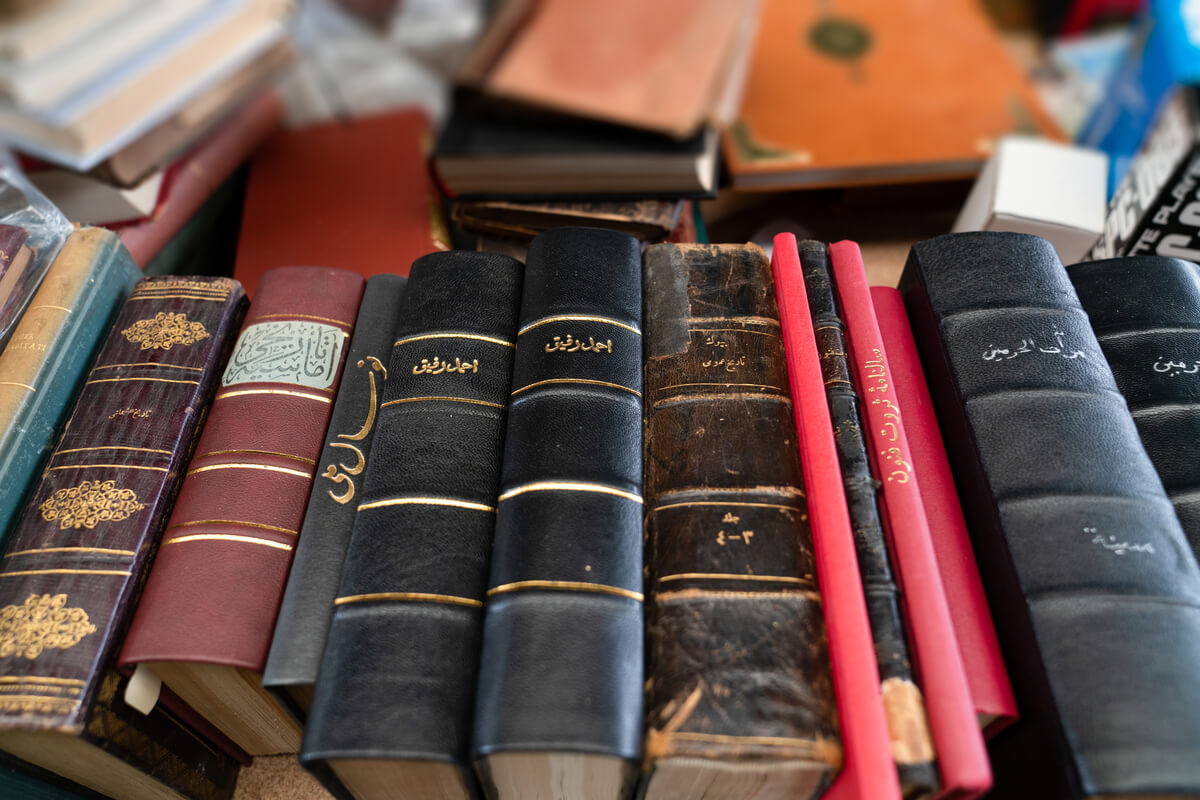 Perhaps a little off the beaten track here in Istanbul is the Sahaflar Carsisi or old Book Bazaar. If you're a fan of relaxing on the sofa with a glass of wine and a good book, then you should think about adding this to your itinerary.
Since the 1400s, this bazaar has been feeding Istanbul's bookworms for centuries and gives off the same vibes as I can imagine the Grand Bazaar did a hundred years ago.
8. Treat Yourself to a Hammam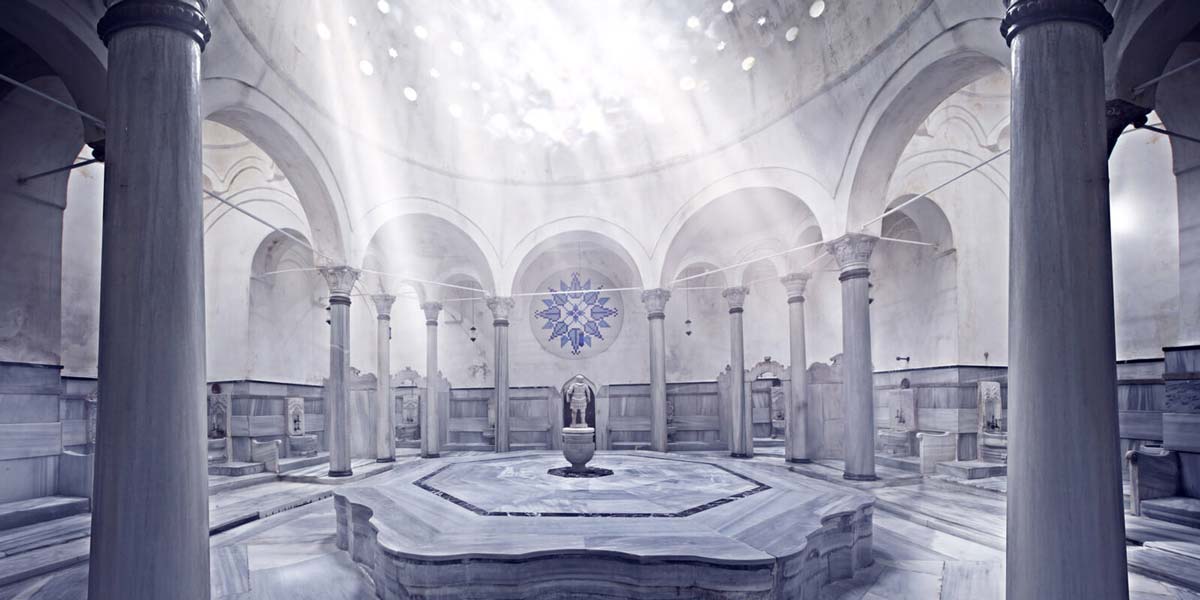 Can you say you've visited Istanbul if you're coming home without having had a traditional Turkish hammam? Part of Roman and Islamic culture since the 6th century, Hammams are an integral part of daily life in the country.
Locals and indeed tourists will come to these hammams to rid the body of toxins as well as clean the mind. A rough but cleansing body scrub is followed by a wash, steam, and potentially a massage. It's the ultimate way to unwind after a cold day around the city.
9. Be Amazed by the Basilica Cistern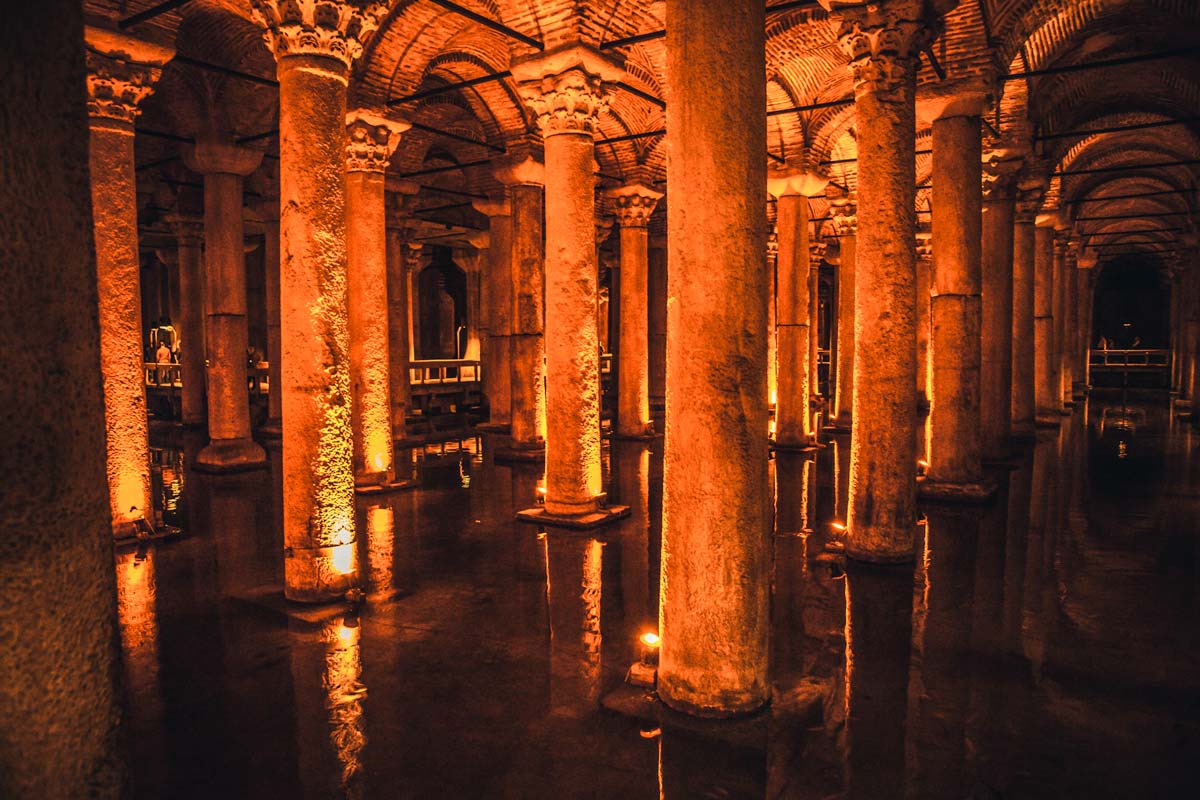 As you may have guessed from reading this far, the weather during December isn't exactly brilliant. If there's a sudden downpour, or if you just want to escape the cold winds for an hour or two, the Basilica Cistern is the place to go.
Deep underneath Istanbul's streets is the damp and eerie medieval cistern of the previous city of Constantinople. It was used as a water filtration system almost 1500 years ago for the city's most important buildings.
10. Stroll through Eyüp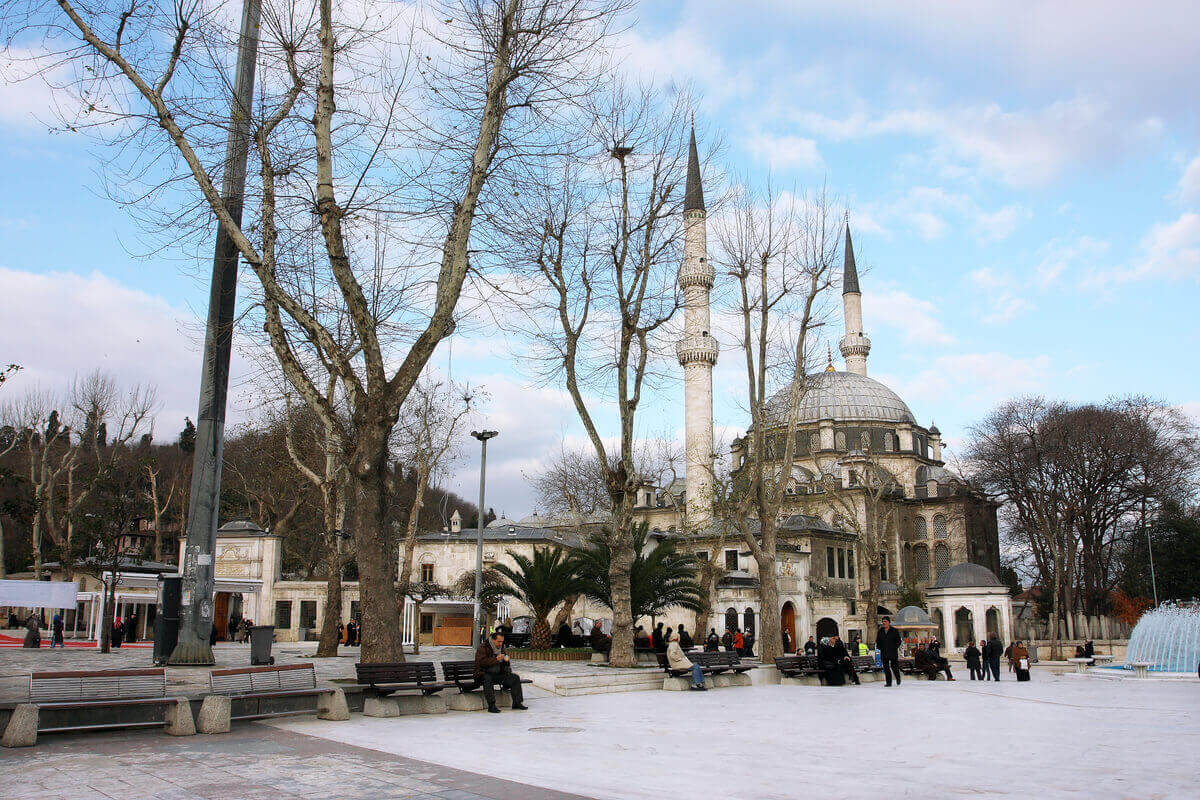 On the other hand, if by chance you've got a dry day, a visit to the neighborhood of Eyup is always a good shout. It was the first Ottoman Turkish settlement following the Empire's seizure of the city and perched on top of one of Istanbul's seven hills, it gives excellent views.
Walk to Eyup Sultan Mosque, which houses the tomb of Abu Ayyub al-Ansari, a once great friend of the Prophet Muhammad, and then stroll through a small local bazaar around the corner for gifts to take home to family and friends.
---
Festivals and Events
December is a busy month all over the world, because of Christmas and seeing the new year. Istanbul is busy at this time too, so here's a list of what's going on in the final month of the year.
17th – 24th December – Death Anniversary of Mevlana Celaleddin-I Rumi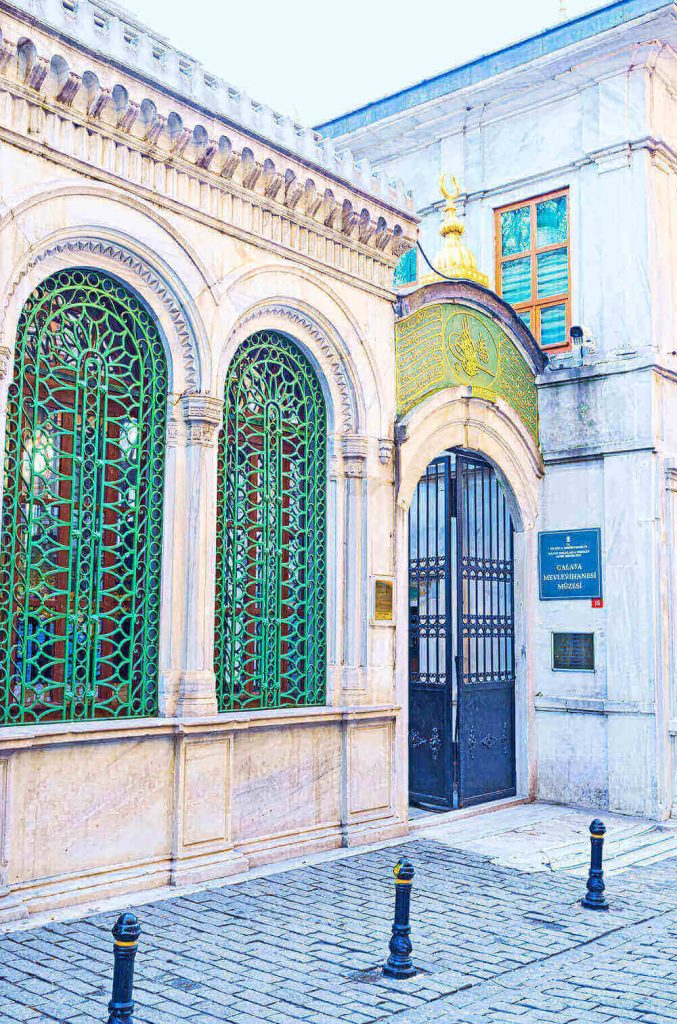 Many readers may balk at the name, but Mevlana was a world-famous Islamic poet and spiritual master, also known as a Sufi. Because of his spiritual connections and background, ceremonies are held across the week at the Galata Mevlevi Lodge. As a result, you may see a substantial increase in Whirling Dervish shows at this time.
25th December – Christmas
Istanbul, is of course, primarily an Islamic city so don't expect to see huge Christmas trees and shopping streets lit up with Christmas lights. However, there are large populations of Christian backgrounds, so it is certainly not uncommon to see decorations and celebrations on the 25th.
31st December – New Years' Eve
New Year's Eve in Istanbul is one of the best places in the world to welcome the new year. Not only are the fireworks stunning, but a boat cruise on the Bosphorus would make for an unforgettable beginning to the year.
---
Pros and Cons of Visiting Istanbul in December
So, as we've discussed, Istanbul is an incredible city that has so much to offer in any month of the year. If you're still not sure if Istanbul is worth visiting in December, here's a breakdown of the pros and cons.
Pros
Attractions will be much quieter than any other month.
All attractions are open.
Potentially some good last-minute deals on flights and hotels.
New Year's Eve is an excellent occasion in Istanbul.
Cons
December is usually very cold, so a coat will be needed.
Days are certainly much shorter than in the summer.
Nights will feel very cold, so be prepared.
---
Where To Stay in Istanbul in December
One good thing about visiting Istanbul in December is that it's reasonably quiet this time of year, however many accommodations close during the winter, so be prepared and book accommodation in advance…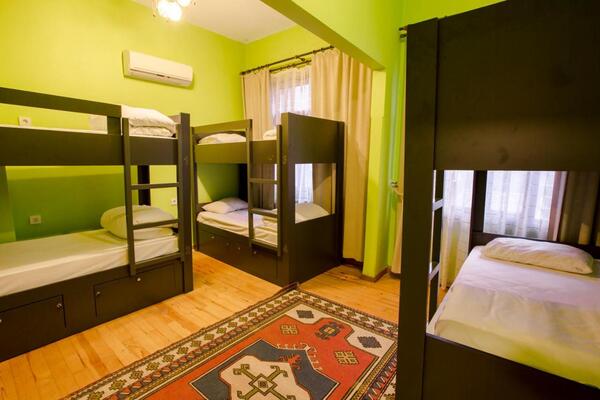 Best Hostel in Istanbul – Cheers Hostel
Cheers Hostel is the best-located hostel in Istanbul, nestled behind the Hagia Sophia and the Blue Mosque. It offers comfortable, individually styled rooms and dorms, with spacious shared bathrooms. The terrace bar and restaurant serve up kebabs and international cuisine for those who don't want to venture far for food and have wonderful views of Istanbul's Old Town.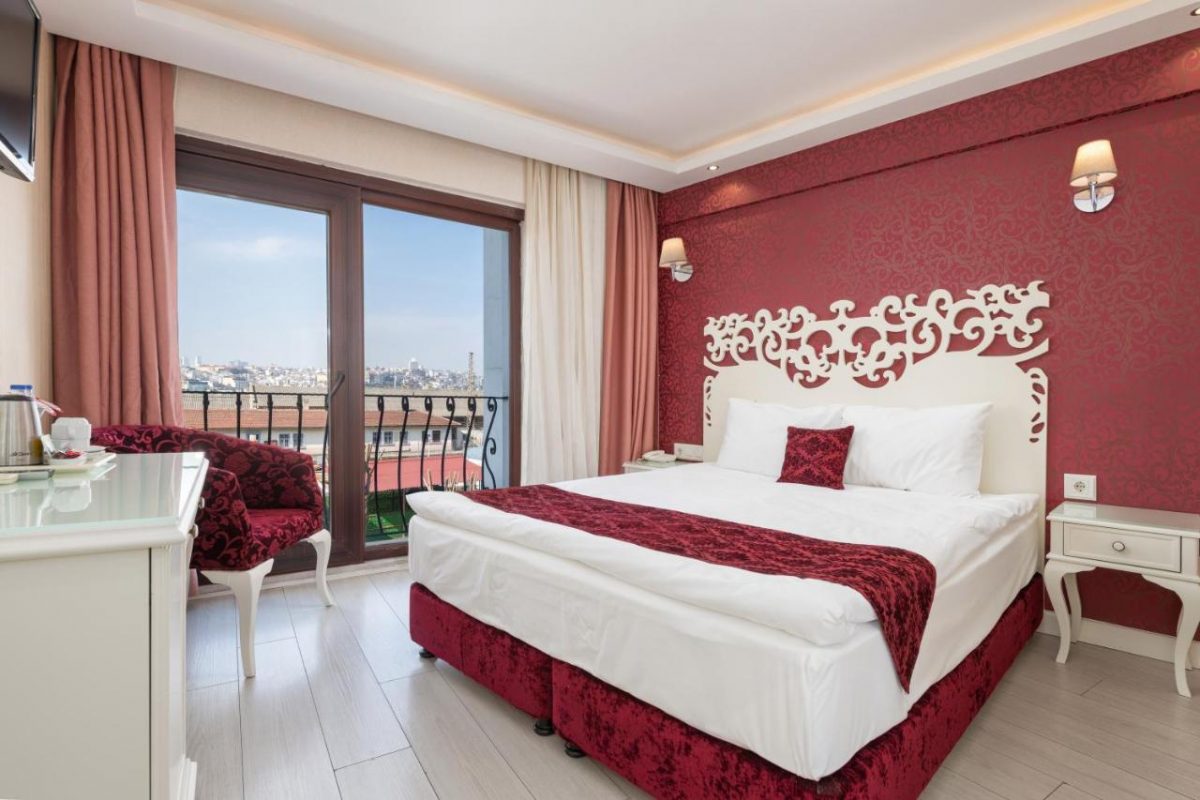 Best Mid-Range Hotel in Istanbul – Dream Bosphorus Hotel
If you're looking for a mid-range hotel in a great neighborhood, then Dream Bosphorus hotel is the ideal choice. It's located in the heart of Old Istanbul, in the Sirkeci area. Each room has been individually styled in traditional Turkish decor and comes with a private bathroom and 24-hour room service. Some rooms have views of the Golden Horn. Each morning a daily breakfast buffet is served and the Dream Café offers soft drinks and snacks throughout the day. Each afternoon, it's worth returning for free cakes and cookies.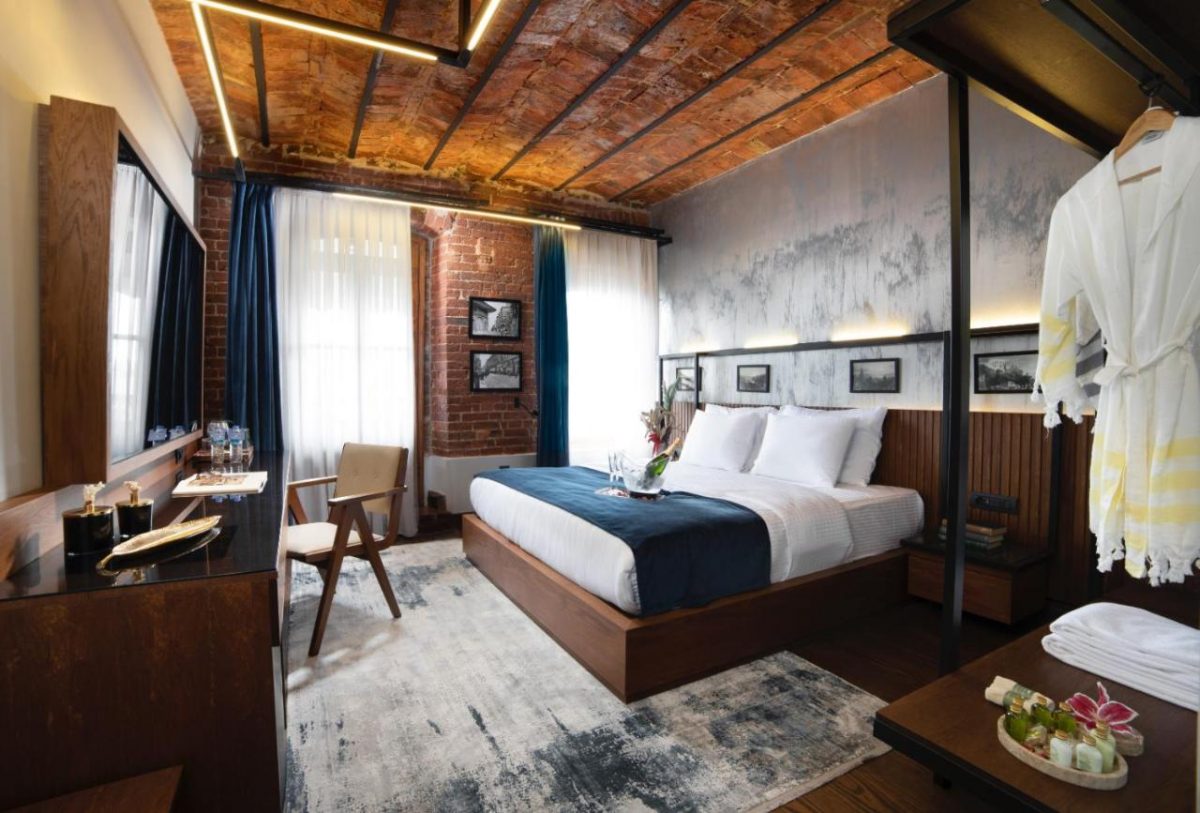 Best Luxury Hotel in Istanbul – Hotel DeCamondo Galata
Located on the riverfront in Kadikoy, the Hotel DeCamondo is the ideal place to stay for a luxury getaway. It has a stunning bar and terrace as well as an onsite restaurant and car rentals. Each morning, a continental or a la carte breakfast is offered, and when it comes to exploring, the hotel can help organize your tours and car rentals.
---
Tips for Visiting Istanbul in December
If you do decide to visit Istanbul in December, here are a few tips to make your experience more enjoyable.
Wear warm clothing. December sees very cold temperatures and even snow. So be sure to wrap up warm.
Pack a headscarf if you're a woman. You will need a scarf to cover your hair when entering a mosque. You also need your knees and shoulders covered, which shouldn't be a problem if visiting in the winter.
Get an Istanbulkart at the airport. This is a transport card that enables you to get on buses, metros and trams. It's best to get this at the airport to avoid trying to sort it in the city where it's much busier.
Carry an umbrella and waterproof clothing. You might have a small chance of rain this time of year so be prepared with your waterproof gear.
Carry cash for the markets. Many shops still don't accept cards.
Are you reading this from Turkey? Maybe you need a VPN!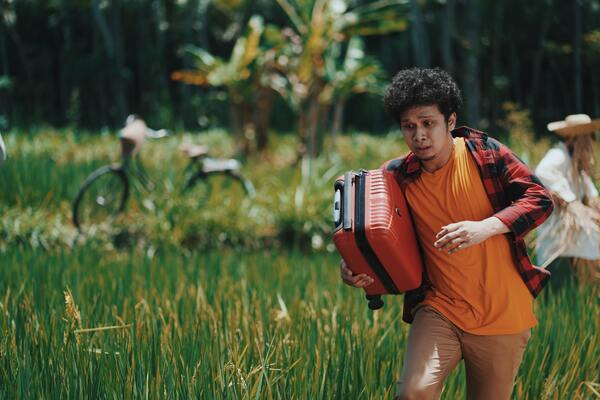 If you're already in Turkey, there is one thing you absolutely NEED: a reliable VPN.
You may find some of your favorite websites and apps are blocked in Turkey, such as popular hotel site booking.com
A VPN allows you to get passed this ruling and enables you to browse these sites without any hassle, and it's completely legal.
We use Express VPN when we're in Turkey and we'd recommend it to anyone. It's affordable, quick, and easy to use.
---
FAQs About Istanbul in December
Here's what people usually ask us about visiting Istanbul in December…
Is December a good time to go to Istanbul?
December is a special time to visit Istanbul as there is sometimes snow, which makes the city look magical. All attractions remain open and there are fewer crowds. So yes, December is a good time to visit Istanbul.
Is Istanbul cheap in December?
Yes, December through to February are considered the off-season in Istanbul and you'll find cheaper prices on accommodation.
Does it snow in December in Istanbul?
Yes, it does. It often snows from the end of November through to February in Istanbul.
---
Before You Go
So there you have it, this is everything you need to know about visiting Istanbul in December.
The temperatures are cold and you may see snow, but the good thing is all the attractions remain open and there are fewer crowds, so you could have a great time.
As this is the start of winter, there aren't too many events happening outside of the religious holidays, but New Year's Eve in Istanbul is always a great experience!
We hope you have a great time exploring Istanbul in December!
Disclaimer: Some of the links above are affiliate links. That means if you book or make a purchase through the links, we will earn a small commission at no extra cost to you! The money will help run this site! Thank you!