Hey! Welcome to The Turkey Traveler, your #1 resource for traveling Turkey!
The goal of this site is to help you plan the perfect trip to Turkey!
To accomplish that, we share the latest information on all things related to travel in Turkey, whether that is places to visit, accommodations, transport, and more.
Even if you aren't planning on going to Turkey, we hope our travel guides and photography will inspire you to learn more about this fascinating country and eventually book that flight!
Don't forget to join our Turkey Travel Facebook Group, where we will be sharing some of the latest travel tips, and where you can ask questions and meet with our Turkey travelers!
Who Are We?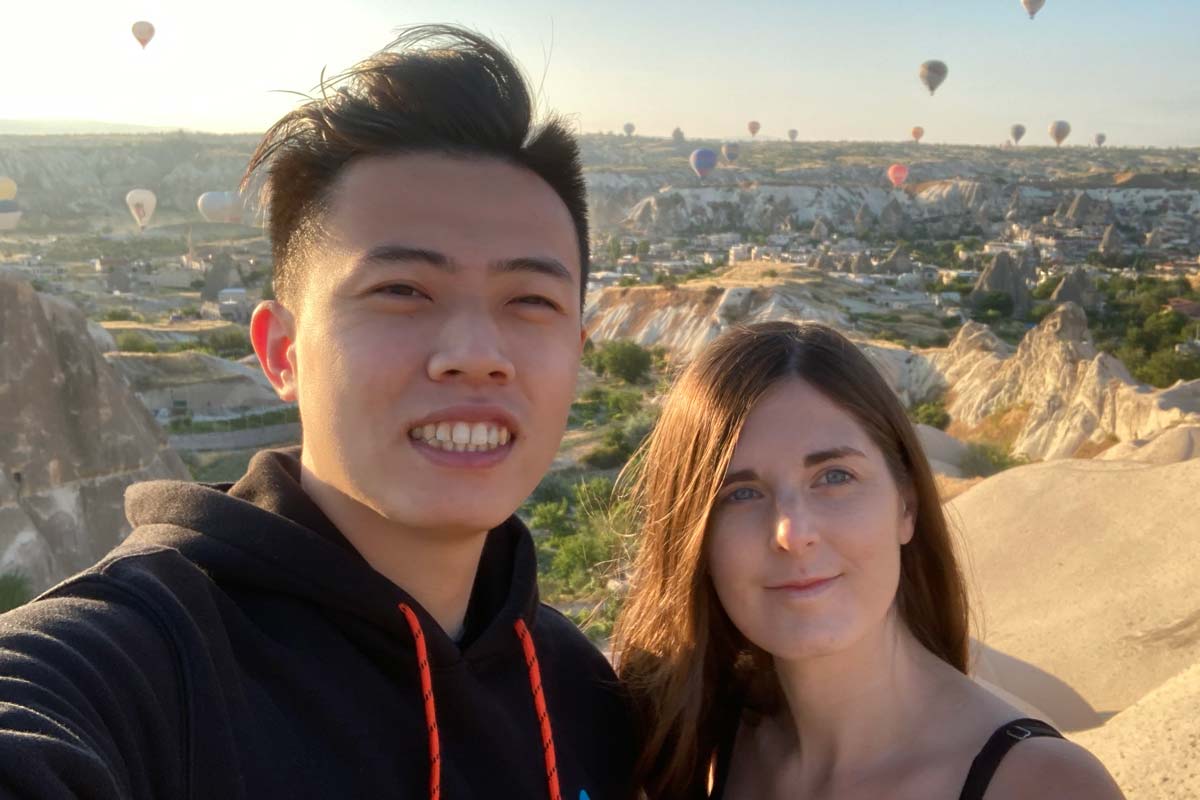 We are Sean and Louisa, a travel couple that absolutely adores Turkey!
It was love at first sight.
The first time we visited Turkey, we immediately fell in love with the country – the warm people, beautiful landscapes, and delicious Turkish food. Since then, we have traveled the country extensively, discovering all the well-known places as well as hidden gems. Every year, we return to Turkey to explore more of the country, and share our adventures on this blog!
Sean and Louisa are both experienced bloggers and run their own blogs. Sean has his own individual travel blog, LivingOutLau, that covers worldwide destinations. On the other hand, Louisa runs a book blog called EpicBookSociety where she shares her favorite books!
Together on The Turkey Traveler, we hope to provide you with the best travel tips for Turkey so you can have the most epic trip to one of our favorite countries!
-Sean & Louisa