No trip to Turkey is complete without a visit to Ephesus, one of the most famous archaeological sites in the country and a present-day UNESCO World Heritage Site.
But like all famous landmarks in Turkey, visiting Ephesus is more than just showing up, buying a ticket and visiting the attraction.
There are many things you have to prepare and plan in order to have the best experience possible at one of the most important cities in the ancient world.
That is why we have written this article on the ruins of the Ephesus Archaeological site, so you can enjoy this historical Turkey attraction and experience it better than the average tourist!
---
History of Ephesus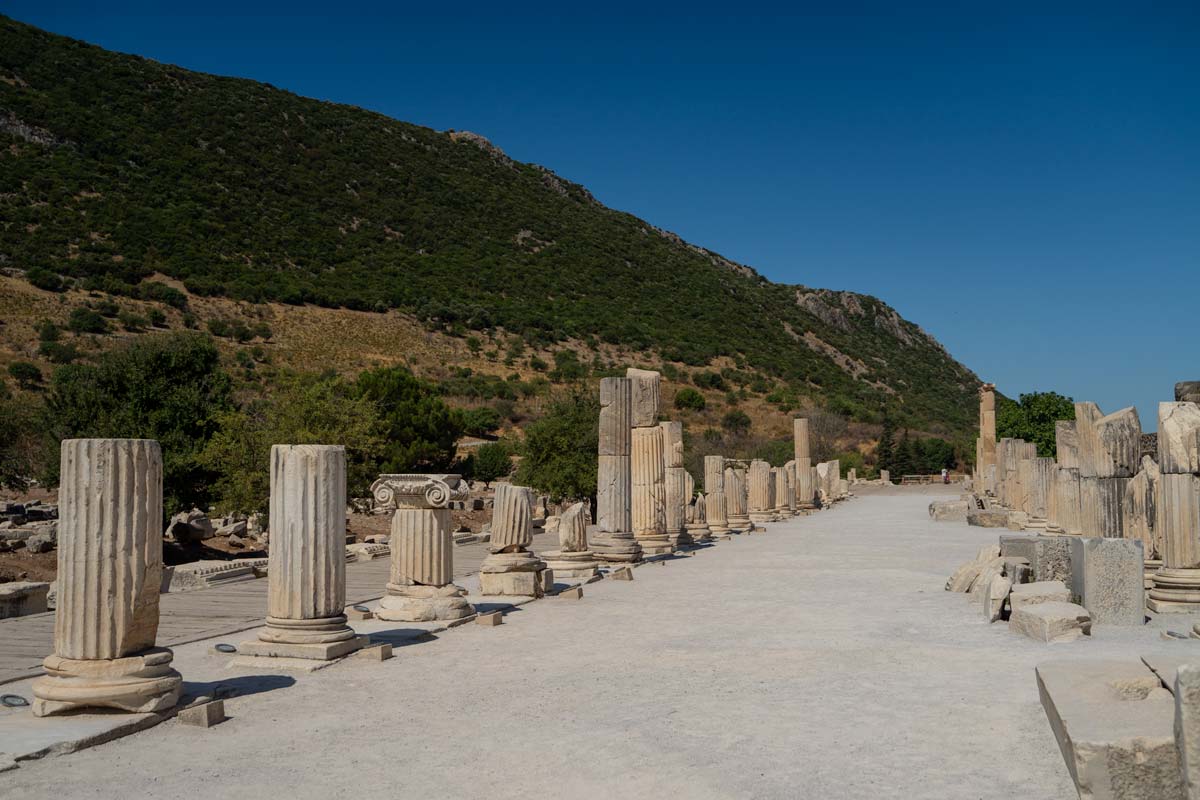 Before we jump into the logistics of visiting Ephesus, let's talk about the history of Ephesus. Knowing the history of the site can greatly enhance your experience, especially if you choose not to take a guided tour. Information can be quite limited inside the archaeological site.
According to the legends, The ancient city of Ephesus is believed to have been founded by Ionian Greeks in the 10th century BC.
For much of its history, the city was an important trading port and strategic center. It was once considered the most important Greek City and the most important trading center in the Mediterranean Region.
During its heyday, many of the world's best monuments were built in Ephesus, including the Temple of Artemis, which is one of the seven Wonders of the Ancient World. It was estimated to be four times bigger than the Parthenon in Athens.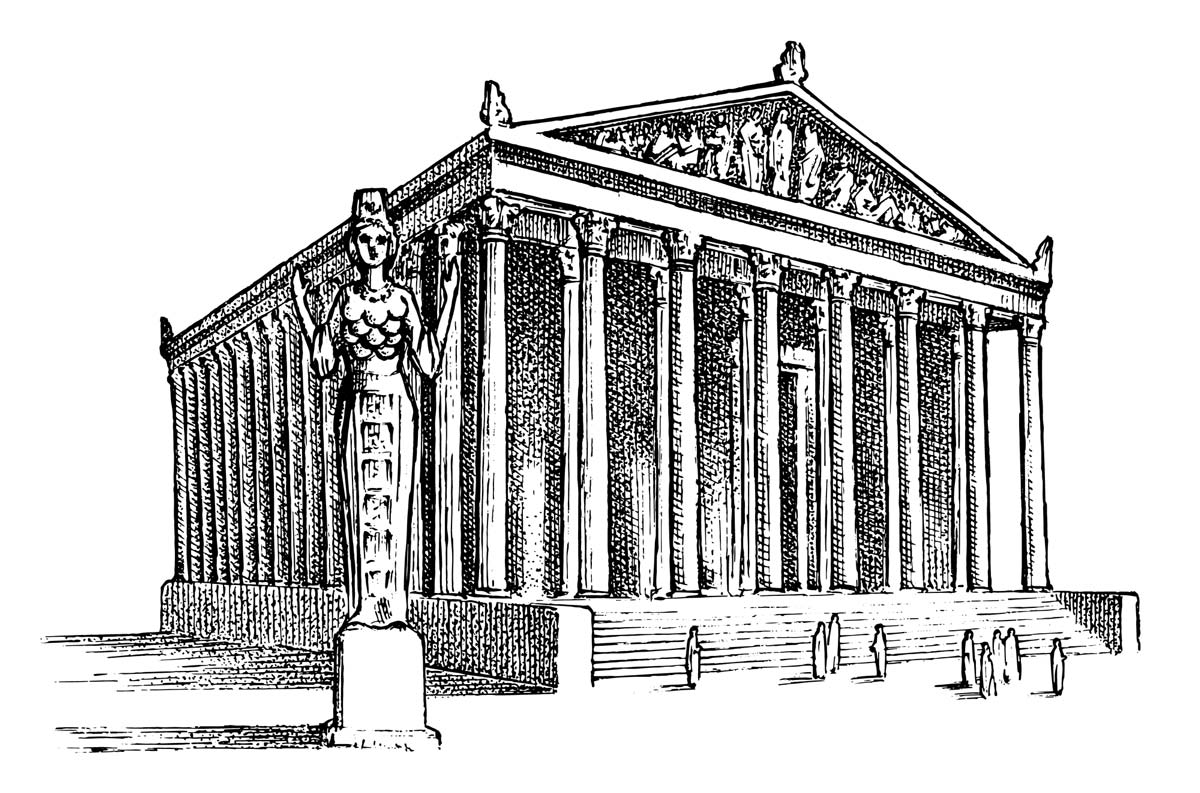 Ephesus was able to become such as wealthy city due to its unique geographical location. It was once where the Aegean Sea met the River Kaystros. However, the River Kaystros eventually dried out, and Ephesus was no longer a busy trading port.
And during that time, the Byzantine Era, Constantine the Great made Constantinople (present-day Istanbul) the capital of the Roman Eastern Empire, which left Ephesus very vulnerable.
The last straw was a devastating earthquake in the sixth and seventh centuries that left much of the places in ruins. Along with the Arab invasion, many of its residents relocated to somewhere safer, and Ephesus has been left to ruins since then.
But during its long history, Ephesus was home to many important figures, such as Virgin Mary and St, John. The city is even mentioned in the New Testament.
Today Ephesus serves primarily as an archaeological site although some remains can still be seen amongst all that remains from this once-great ancient civilization.
---
Ephesus Entrance Fee
The entrance fee for Ephesus Archaeological Site is 700 TL, or around 25 USD. This is solely the cost to enter the site and does not include the price of a guided tour or an audio guide, which you can get by paying extra.
You have to pay an additional fee to enter the House of Mary, which is around $7 USD. While the main site of Ephesus is included in the Museum Pass, the House of Mary is not.
The St. John's Basilica costs around $4.60 USD, the Terrace Houses costs $11.40 USD and the Ephesus Archaeological Museums costs around $8 USD.
📖 Note: Ticket prices often change due to the fluctuating price of the Turkish Lira, so the prices listed are just an estimate based on the prices in October 2023.
---
Ephesus Opening Hours
The opening hours of Ephesus vary by season. During the winter months, the main site of Ephesus is open from 8.00 AM to 6:30 PM daily.
During the summer months, Ephesus is open from 8.00 AM to 8.00 PM daily. Keep in mind that the ticket office closes 30 minutes before closing.
For the House of Virgin Mary, the hours are as follows. From November – February, 8.00 AM – 5.00 PM, from March – October, 8.00 AM – 6.00 PM
---
What To See In Ephesus Archaeological Site
Ephesus was once an important city, so the archaeological site you see today is quite big. Visitors typically do see most of the main attractions on the site just by strolling around, but you might miss some if you are not thorough.
Here are some of the most important landmarks in Ephesus:
1. Library of Celsus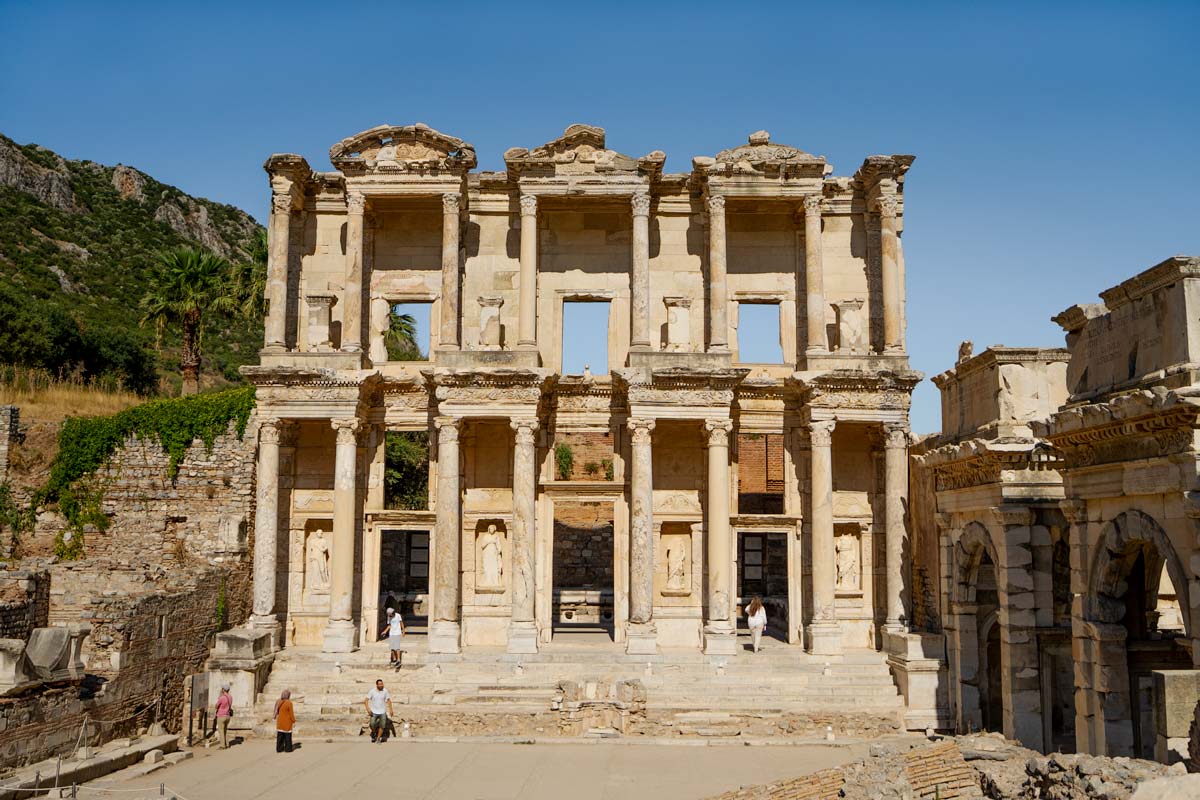 The most famous attraction in Ephesus is undoubtedly the Library of Celsus. It is one of the largest and most beautiful libraries in Ancient Greece and is often used as the advertising photo for Ephesus.
Built from 114-117 AD as a monumental tomb for Roman Senator Tiberius Julius Celsus Polemaeanus, the Library of Celsus once contained up to 12000 scrolls and included works by authors such as Homer, Plato, Aristotle, and more.
The only part of the Library of Celsus that remains is its three-story facade. Visitors can still see the gorgeous Corinthian columns. But the reading room decorated with marble statues and wall paintings on the upper floors is no longer visible.
Even with just the facade of the building, visitors can appreciate the stunning architecture and engineering of the Roman Empire.
2. Temple of Artemis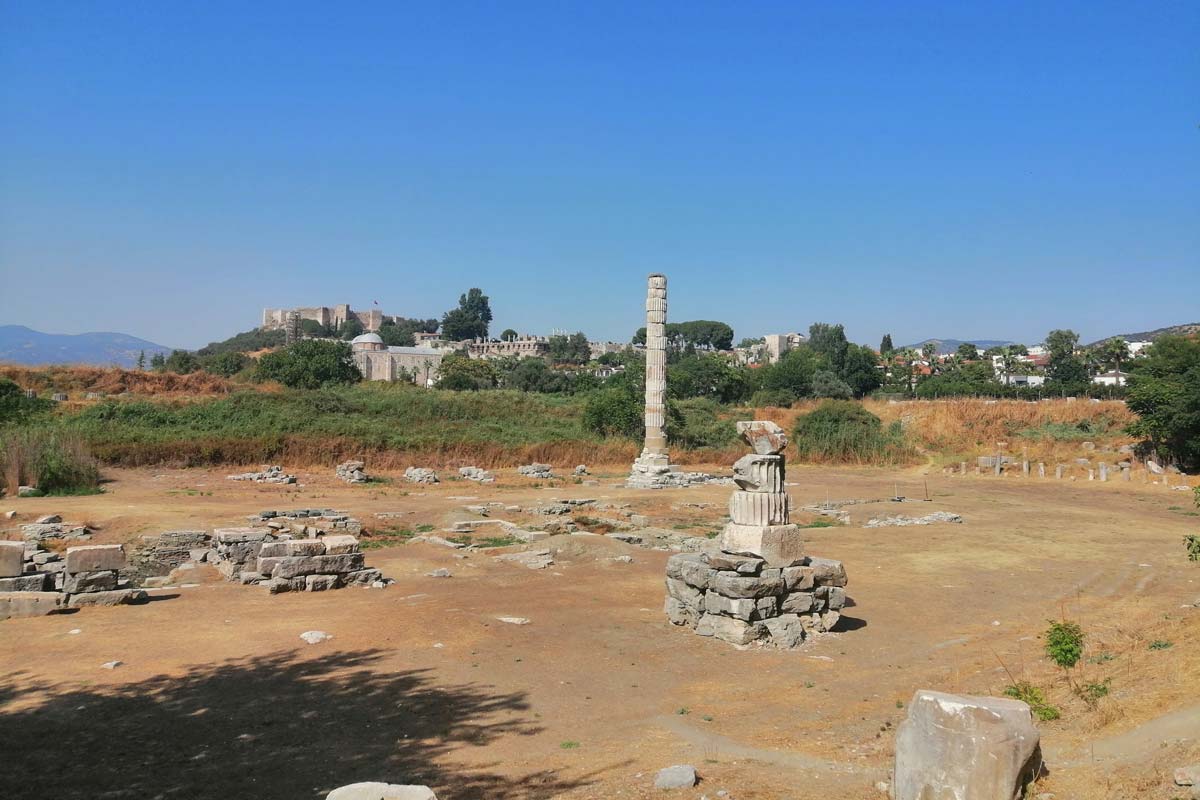 The Temple of Artemis is one of the seven Wonders of the Ancient World. Unfortunately, not much of the building remains today, but you can still get a sense of how impressive this structure must have been.
It is also known as the temple of Diana and was built to honor Artemis, the Greek Goddess of hunting, chastity, and childbirth.
Note that the Temple of Artemis is not in the main complex, but about 3 km (1.86 mi) away from the archaeological site. Visitors can also go from Selcuk, which is only a short walk away from the Temple.
3. Curetes Street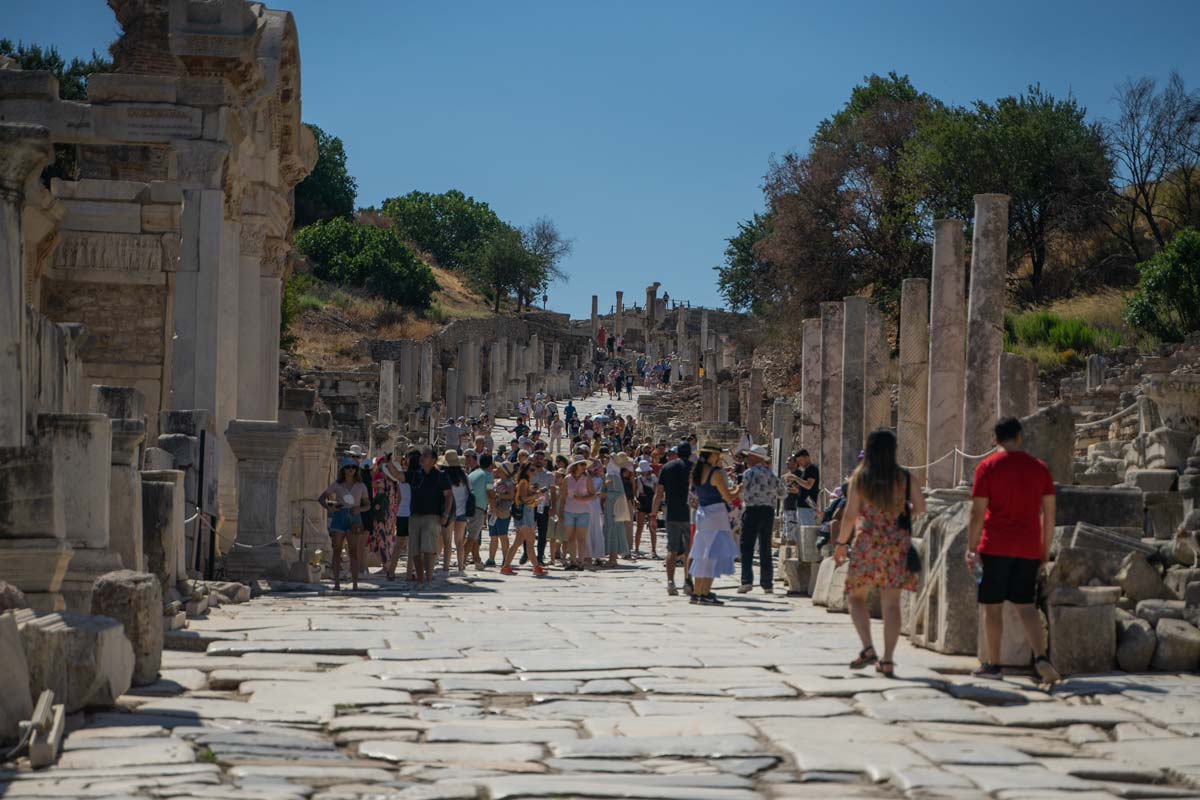 Curetes Street is the main street in Ephesus and goes from Hercules Gate to the Library of Celsus. It was once a bustling trading hub and its cobblestone pavement can still be seen today. The street is lined with columns, statues, shops and other monuments that you can explore as you walk through this ancient city.
4. Terraced Houses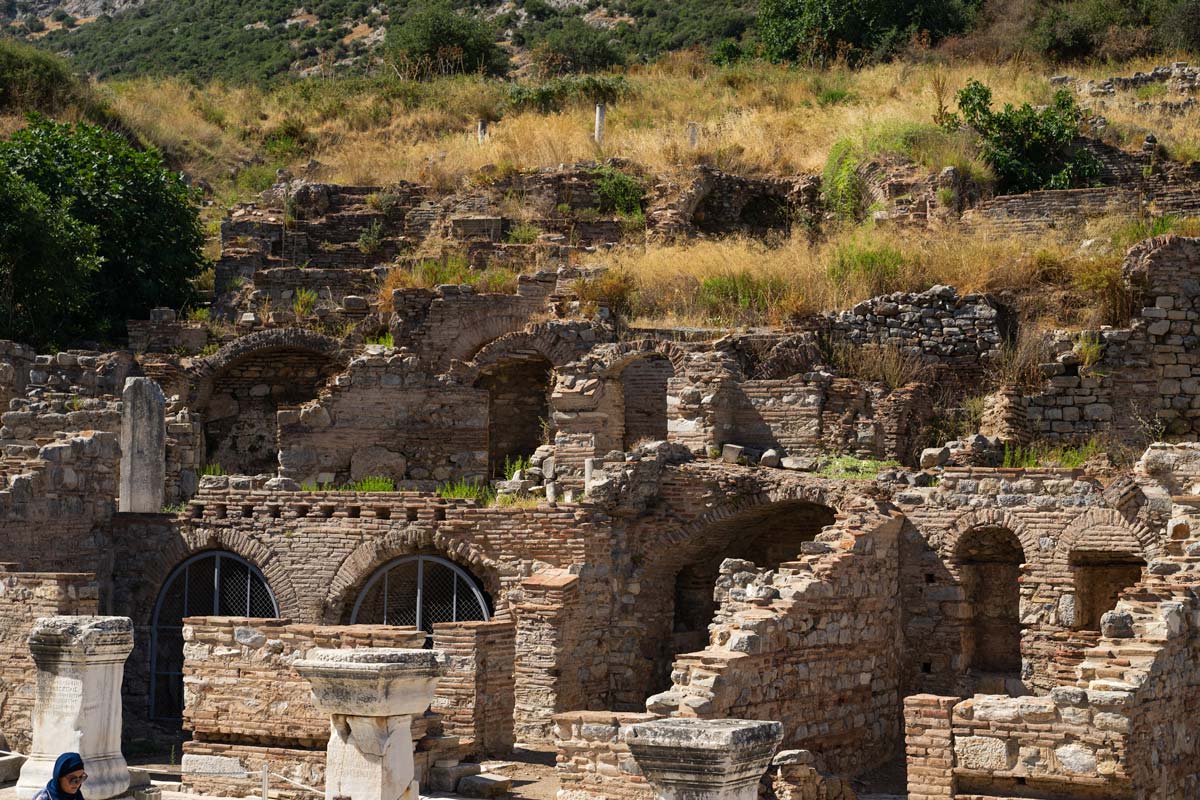 These are houses that were located next to Curetes Street and opposite Hadrian Gate. It is believed that the wealthy and influential people of Ephesus used to live in these houses. These houses are most notable for their intricate floor mosaics, frescoes, and wall paintings.
Note that the Terraced Houses have their own separate admission fee.
5. Ephesus Ancient Greek Theatre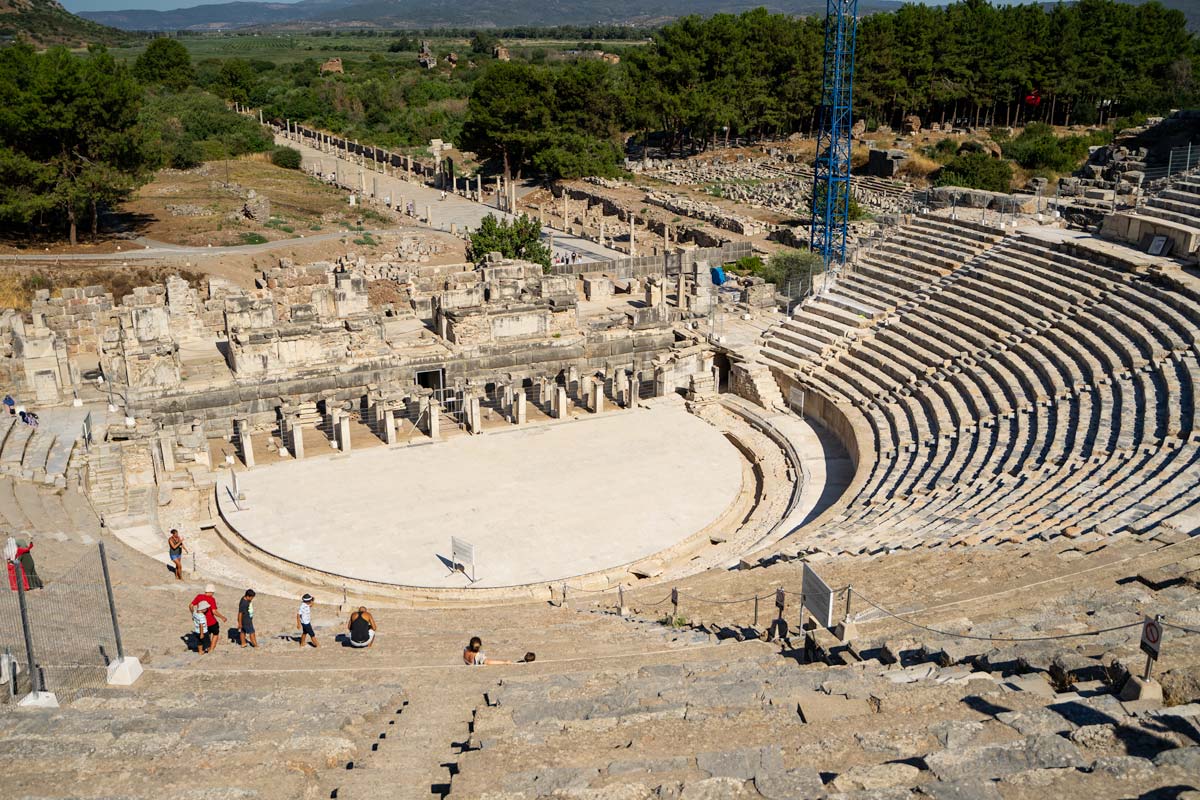 Built in the first century AD, the Ancient Greek Theatre is the oldest and largest theatre in Ephesus. It once held up to 25,000 people and was used for plays, music concerts, religious ceremonies and more.
It was the biggest theatre in Anatolia, and is now one of the most recognizable landmarks in Ephesus.
6. The Odeon Theatre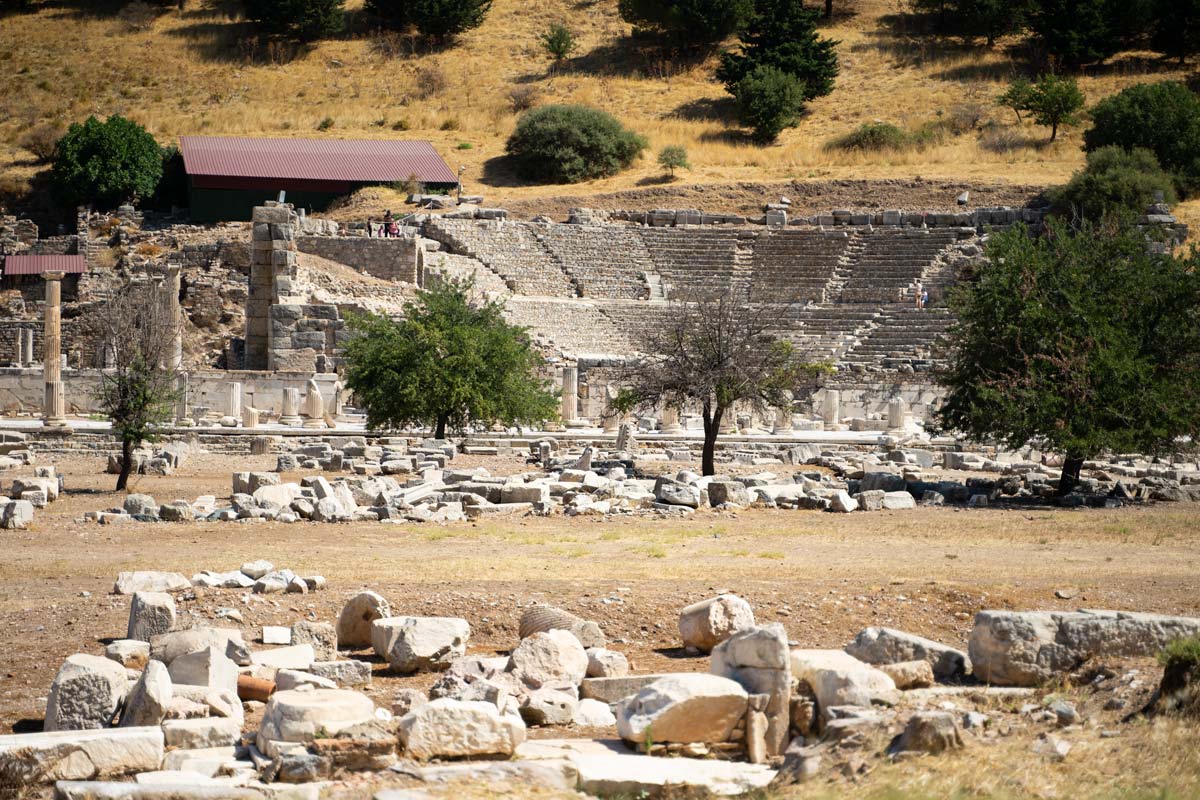 The Odeon Theatre is a smaller and slightly younger theatre than the Ancient Greek Theatre, but no less impressive. It was built in the second century AD and was used for political meetings, social gatherings, concerts and theatrical performances.
7. Temple of Hadrian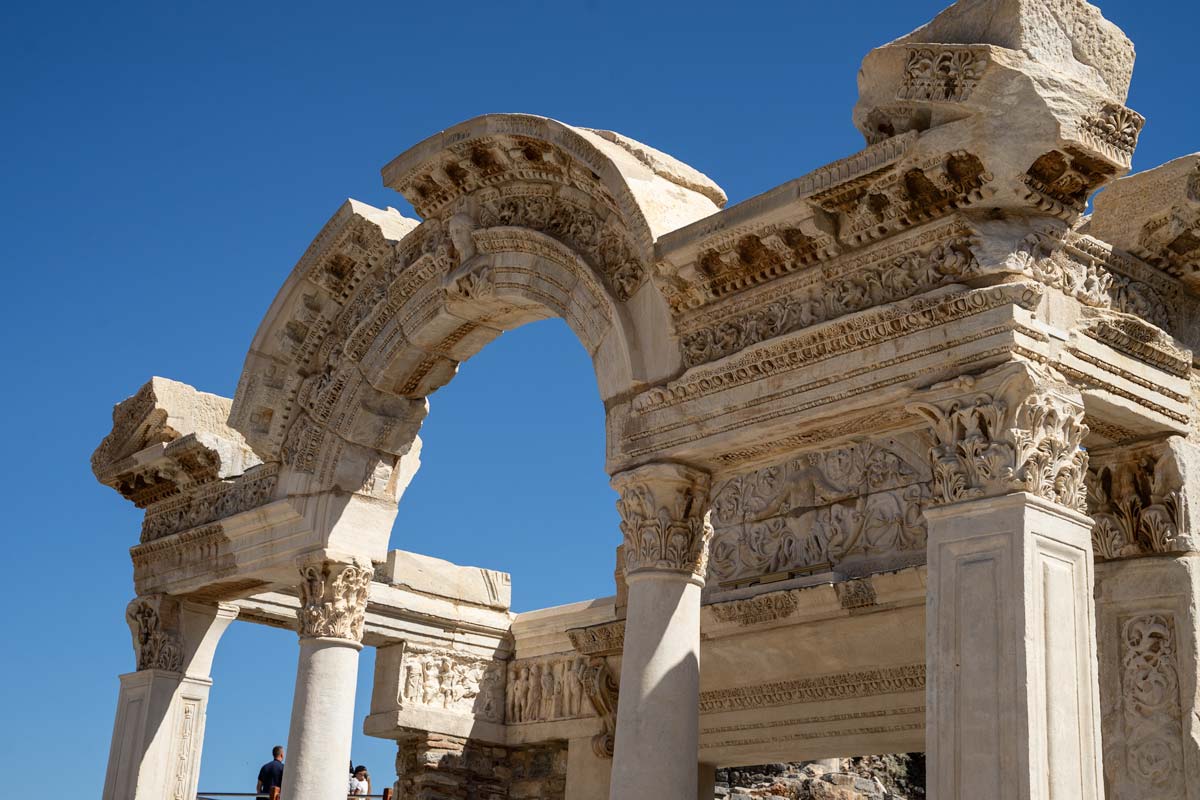 The Temple of Hadrian was built in the second century AD and is dedicated to Emperor Hadrian. It is known for its impressive facade, which was decorated with statues, friezes and columns.
---
Ephesus Attractions Map
Below is a map with all of the main attractions we've discussed above. We have included the things to see inside the Ephesus ruins as well as other attractions around Ephesus.
As you can see, most of the other things to do in Ephesus are situated in Selcuk (sometimes referred to as Ephesus town).
We'll talk more about the attractions near Ephesus down below, but feel free to save this map so you can use it on your own personal device when you are visiting Ephesus! (To do so, click on the small star symbol next to the name of the map.)
---
How To Get To Ephesus?
Ephesus is located in western Turkey, and the closest tourist city is Izmir at about 80 km (50 mi).
If you want to fly to Ephesus, you'll have to fly to Izmir Adnan Menderes Airport, which is the closest airport to Ephesus. From the airport, there is a train that takes you to Selcuk, which is the town where Ephesus is located. Of course, you can also rent a car or get a guided full day tour with transport included.
If you want to visit Ephesus from Istanbul, you'll need to fly to the Izmir Airport and follow the same steps above.
Depending on which part of Turkey you are coming from, you might also be able to take a long-distance bus to Selcuk. The most important part of getting to Ephesus is getting to Selcuk, where you can then catch a short taxi ride or a minivan to the site.
Many travelers choose Izmir as their base because they can easily take a day trip to Ephesus, which is one of the top things to do in Izmir. In fact, visiting Ephesus is one of the main reasons to visit Izmir.
From Izmir, it's easy to get to Ephesus thanks to the convenient train. You can get a train from Izmir to Selcuk, and from there, catch a minibus to Ephesus. The minibus departs every 15 minutes and takes 25 minutes to get to Ephesus. It costs less than $1 USD each way.
Another popular base is the coastal city of Kusadasi, especially for beach lovers. From Kusadasi, you can go from the bus station and catch a minivan to Selcuk.
For more information, check out our dedicated guides on getting from Izmir to Ephesus and Istanbul to Ephesus.
---
Ephesus Guided Tours
There are many different types of guided tours you can take for Ephesus. The most common ones include a professional guide and transportation to the site, perfect for those travelers that are pressed for time and want to learn more about the site.
Visitors also have the option to get a guide at the entrance of Ephesus, but the guides are known to overcharge tourists, so you can easily end up paying a lot more than booking a guided tour online.
Another option is getting an audio guide. Though it costs a little bit extra, it offers a lot of valuable information about Ephesus that you would not get just by walking around the site. We've heard that the ticketing office might say that the audio guides have run out, in hopes that you would hire one of the tour guides instead.
---
Where To Stay When Visiting Ephesus?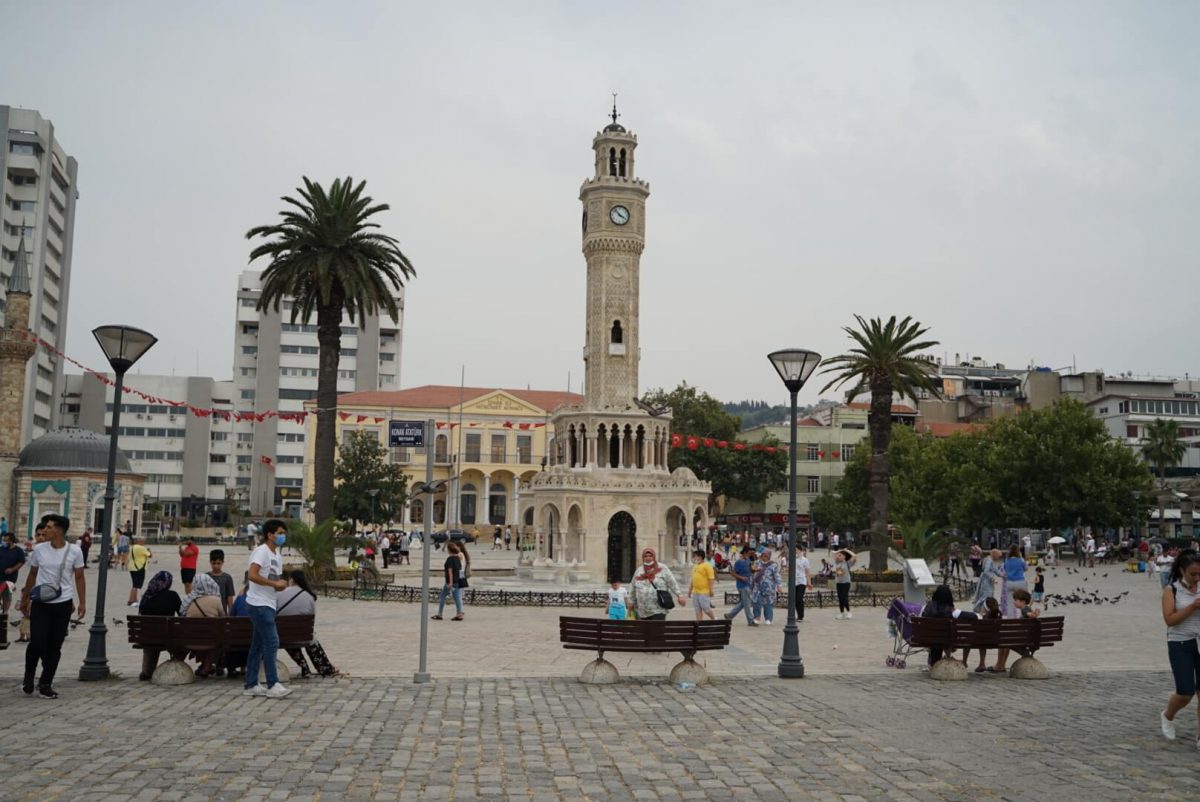 There are three places you should consider staying when visiting Ephesus:
As we mentioned, Izmir is home to the closest airport to Ephesus, and visitors can get a direct train from the city center or airport straight to Selcuk. From Selcuk, you can easily go to Ephesus with the minivan or a short taxi ride.
Kusadasi is another great place to stay, especially if you prefer to be by the sea. From Kusadasi, you can take a minibus from the bus station to Selcuk, where you can then get to Ephesus easily.
Lastly, visitors that don't want to take a day trip to Ephesus should consider staying in Selcuk. Staying there will allow you to visit Ephesus first thing in the morning, which means you can avoid the crowd and the midday sun.
---
What To Wear When Visiting Ephesus?
There is no dress code for Ephesus, so visitors are free to wear whatever they want. However, we would highly recommend wearing a hat and lots of sunscreen, since the sun reflects off the white buildings. This is especially true if you are visiting in the summer.
We also recommend wearing some comfortable shoes, as you will be doing a lot of walking on the site. Loose-fitting and breathable clothing is also recommended so you don't get too hot in the sun.
---
Other Things To Do Near Ephesus
Though the Ephesus Archaeological Site is the main attraction, there are plenty of other activities near Ephesus worth visiting. Most of the sites are situated in Selcuk, which is less than 4 km (2.5 mi) away from Ephesus.
Here are some of the things to do near Ephesus:
1. House Of The Virgin Mary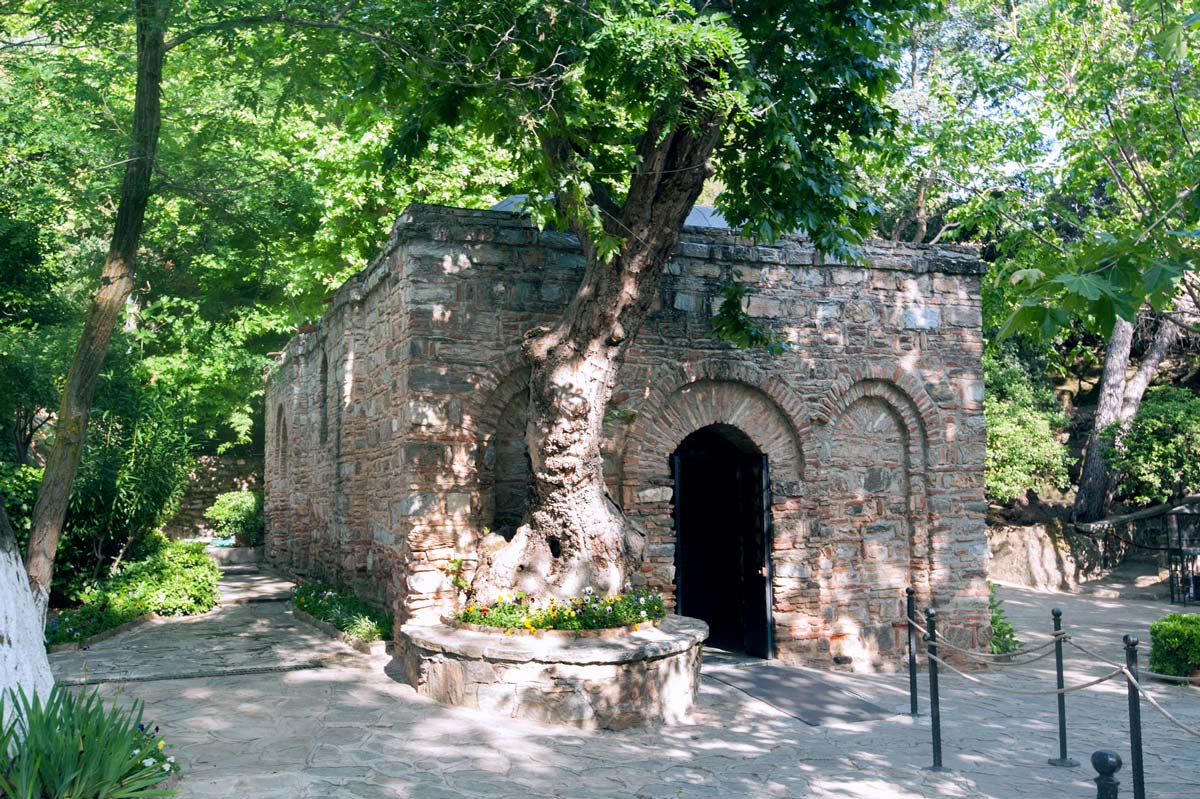 The House of The Virgin Mary is situated about 9 km (5.6 mi) from Selcuk and Ephesus, and it is believed that Virgin Mary lived out her last earthly days here after being brought here by St. John. The small complex is situated atop Mount Koressos on a pleasant hillside overlooking a lush valley.
It was discovered in the 19th century and has been serving as a pilgrimage site ever since.
The complex includes a small house serving as a chapel, but perhaps the most unique feature is the Wishing Wall, where you can write down your prayers and wishes.
There is an entrance fee for the House of The Virgin Mary. At the time of writing, it costs 200 TL (7 USD) to enter.
2. Basilica Of St. John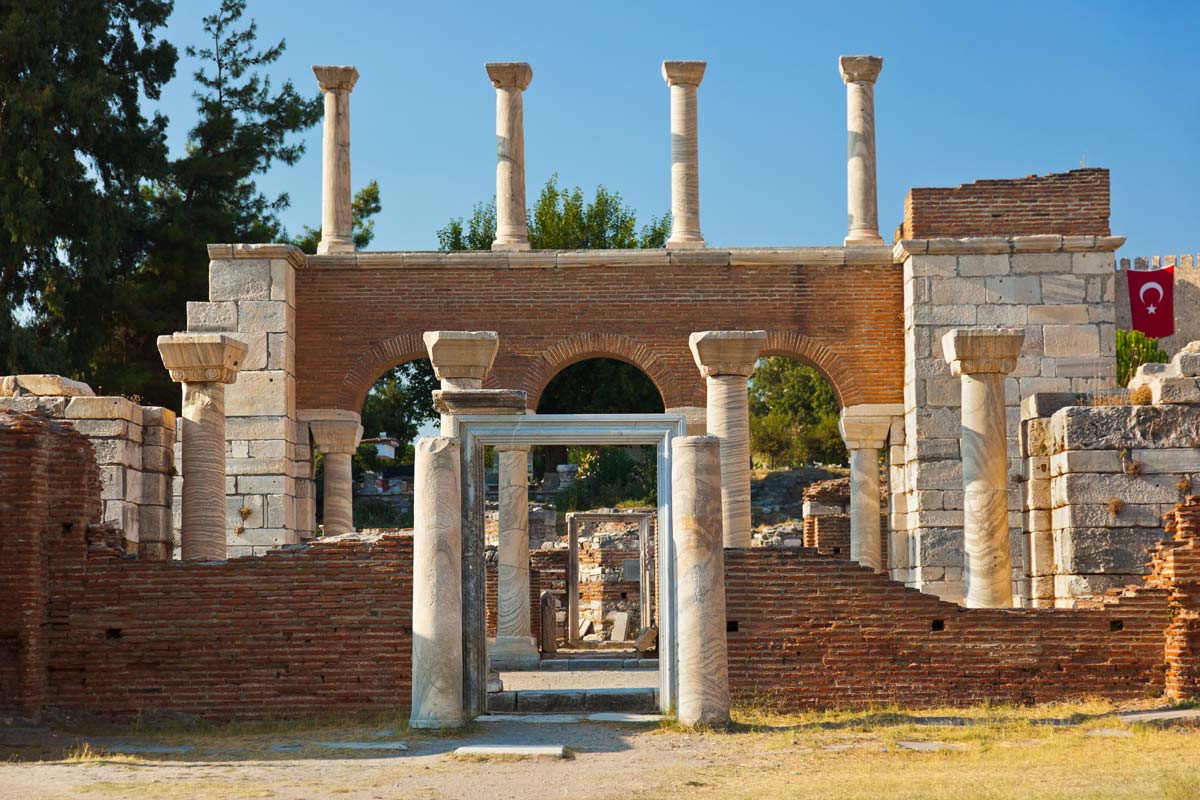 The Basilica of St. John stands proud in the heart of Selcuk. This is a renowned landmark and a holy site for both Greek Orthodox and Roman Catholic believers. Constructed in the 6th century AD by Emperor Justinian I, it was dedicated to St. John the Apostle who lived and preached in the area during his time on earth.
An ancient tomb believed to be St. John's final resting place can still be found inside one of the chapels which further adds to its historical value.
This makes it a major pilgrimage spot for Christians from all over the world today who visit this holy place every year to pay their respects to this great apostle of Jesus Christ.
Most of the site is in ruins, but visitors can get a glimpse of its glorious past. There is a small entrance fee to the Basilica of St. John.
3. Sirince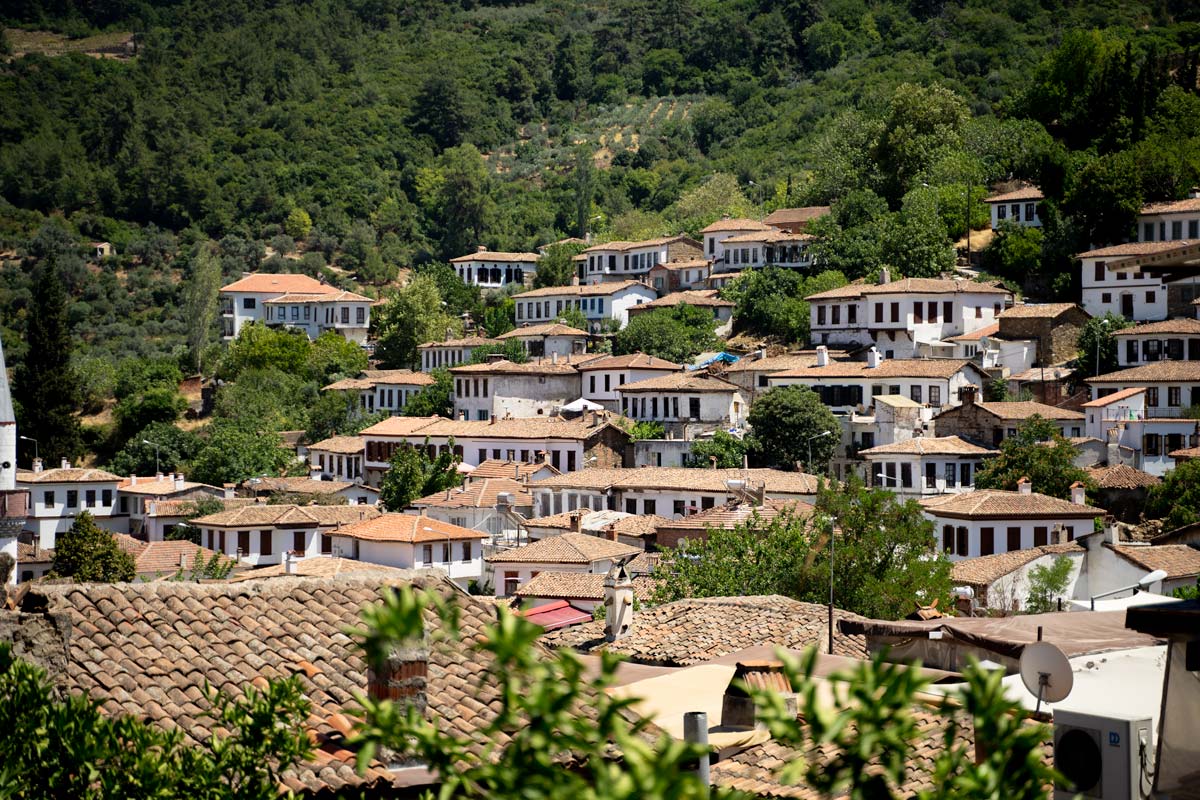 Sirince is one of the most beautiful and unique villages in Turkey and is only a short 15-minute drive from Selcuk. It is known for its stunning views, old stone houses and cobblestone streets.
The town was built on a hillside surrounded by olive groves, vineyards and orchards, giving it an idyllic setting. The old stone houses are adorned with bright colors, detailed mosaics and intricate patterns, further adding to the small-town charm atmosphere.
But perhaps the biggest attraction in Sirince is its wine. The village is known for its homemade wine produced in the small wineries located here. Visitors can sample the wines and even buy a few bottles home as Turkish souvenirs.
Visitors can get from Ephesus to Sirince by getting a minibus at the bus station in Selcuk.
4. Ephesus Archaeology Museum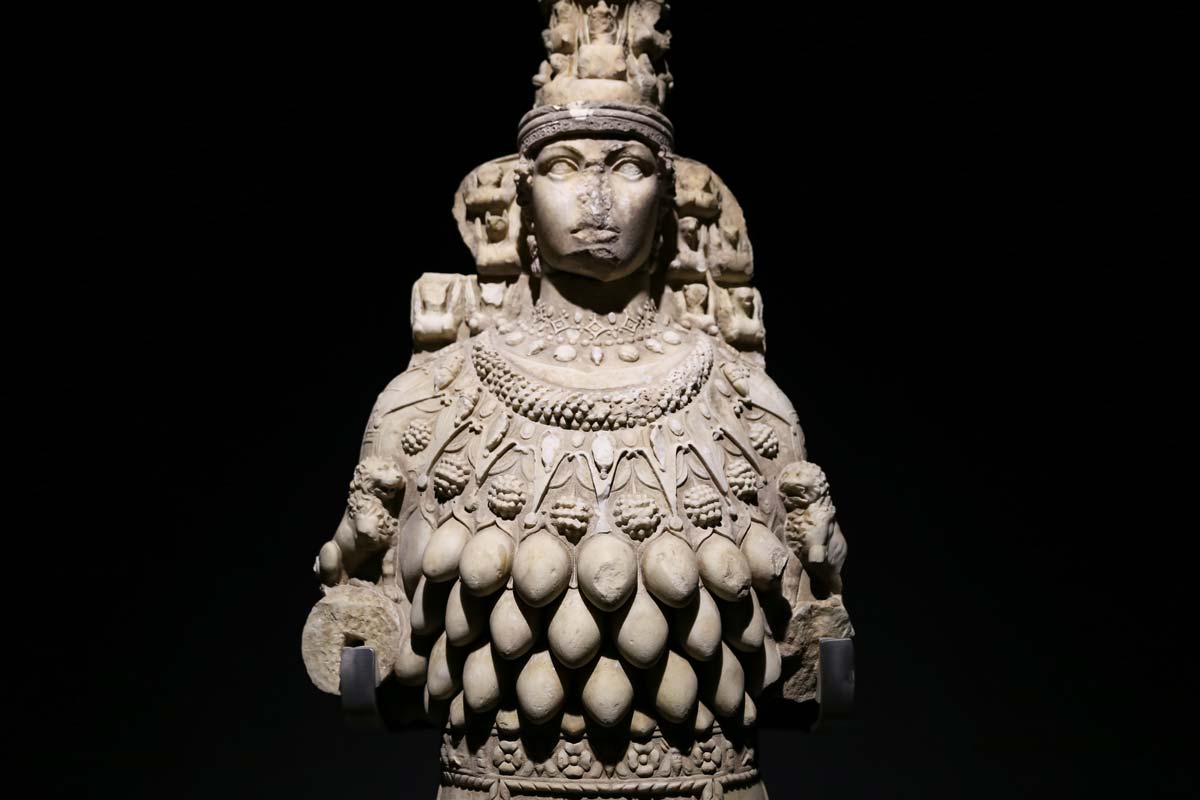 The Ephesus Archaeology Museum is located in Selcuk, a short walk from the bus station and train station. The museum displays artifacts found around the ancient city of Ephesus. These include coins, sculptures, and more.
It even has a unique 3D simulation video where visitors can imagine what the old city was like at its peak. There is a small entrance fee to the Ephesus Archaeology Museum, but it is definitely worth the short visit.
5. Isa Bey Mosque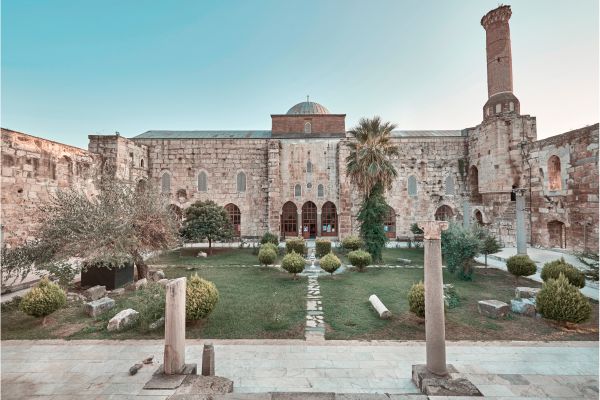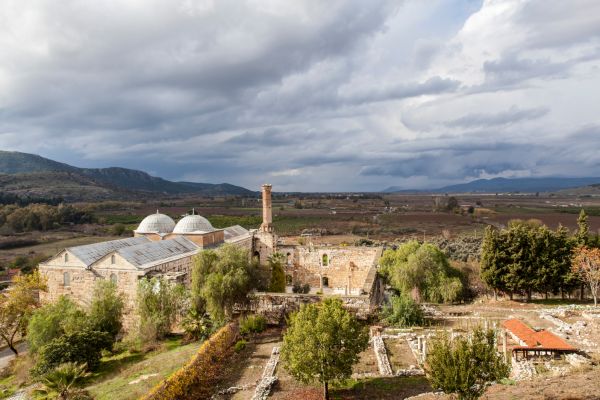 Located on the outskirts of the town of Selcuk, The İsa Bey Mosque is home to one of the oldest works of architectural art in the Anatolian region.
It was built in 1374–75 by architect Ali b. Mushaimish Dımışklıoğlu using stones from the ruins of Ephesus and the Temple of Artemis. It was a ruin for many years, but was renovated in the 1970s.
It's most famous for its geometric designs and beautiful fountain courtyard.
---
Tips For Visiting Ephesus Archeological Ruins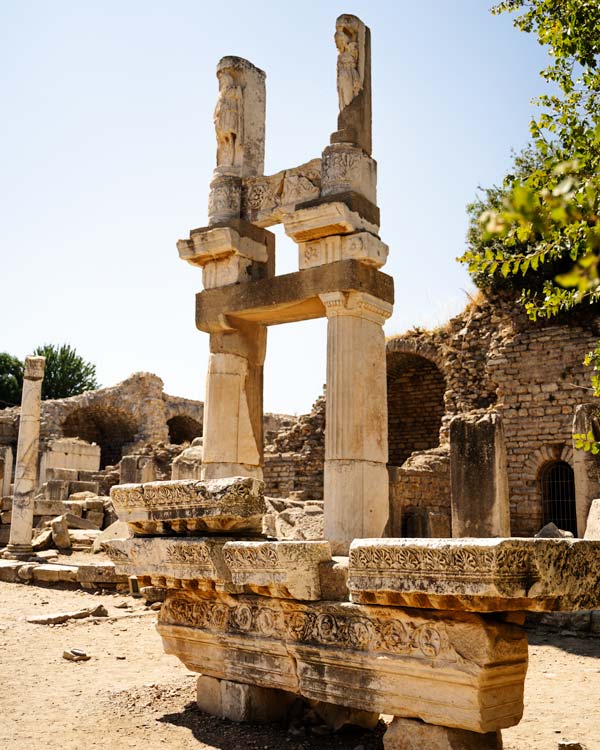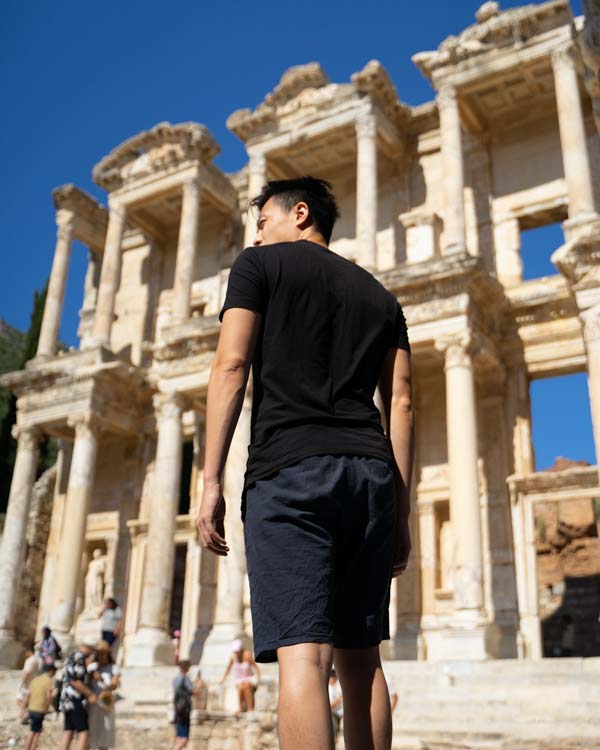 Visiting Ephesus might seem simple, but there are many tips that can make your visit more enjoyable and enriching. After having been there ourselves, here are some tips and advice for you:
Arrive Early In The Morning – Arriving in Ephesus early in the morning will help you beat the midday heat, which can be very bad, especially during the summer. You'll also avoid all the tour buses that come in the middle of the day and crowd the place.
There Are Two Exits/Entrances At Ephesus – If you are arriving at Ephesus on a minibus from Selcuk, you'll be dropped off at the north entrance. To return, you must get a bus from the north entrance (upper entrance). You will find nothing but taxis on the south entrance by the Great Theater (lower entrance). Note that you need to turn around and walk back to the parking lot if you are using the public buses.
Avoid Getting A Tour Guide At The Entrance – If you didn't get a guided tour online, you could also get a guide at the entrance of Ephesus. However, you are likely going to be charged much more. We met someone that was quoted 200 USD for a tour!
Make Sure You Don't Miss The Last Train/Bus – If you are doing a day trip to Ephesus, you want to check the schedule so you don't miss the last train or bus back home.
Don't Eat At The Restaurants In Ephesus – If you can avoid it, we recommend not eating at any of the establishments at the entrances of Ephesus. They are not the best quality and they often overcharge tourists. There are plenty of amazing restaurants in Selcuk where you can get some lunch or dinner. We particularly liked Ali Baba & Mehmet Kebab House.
---
Visiting Ephesus FAQs
Can You Take A Day Trip To Ephesus?
Yes, taking a day trip to Ephesus is one of the most popular ways to visit this Turkish historical site. There are both buses and trains to Selcuk, and from there, visitors can get a minibus (dolmus in Turkish) to get to Ephesus.
How Much Time Do You Need In Ephesus?
You'll need somewhere around 2 to 3 hours to explore the Ephesus Archaeological Site, but that does not include the Temple of Artemis. If you want to see that, you might want to include an additional 30 minutes. Also, if you want to see the Ephesus Museum, the House of Virgin Mary, or the Basilica of St. John, then you'll need to plan accordingly.
Can You Tour Ephesus On Your Own?
Yes, you can visit Ephesus without a tour guide. However, the site has limited information about the history and importance of what you are seeing, so it is best to do some research prior to your visit. If you don't want to hire a tour guide at the entrance, there are online audio tours available that can help provide more information about this ancient site.
When Is The Best Time To Visit Ephesus?
The best time to visit Ephesus is either early in the morning or late in the afternoon when it's not too hot and there are fewer people. The summer months can be very crowded and hot – temperatures often exceed 40 degrees Celsius (104 Fahrenheit). If you can, we would recommend to avoid visiting Ephesus during the summer for that reason.
---
Final Thoughts
Visiting Ephesus is the highlight of any Turkey trip. It's certainly a bucket list experience and one of our favorite places that we visited in the country.
Hopefully, our article has given you all the information you'll need to make your experience as perfect as it can be! If you have any questions, or want to know more about our visit to Ephesus, feel free to reach out to us in the comments.