Izmir is a huge city with so much history and culture to explore. It was founded by the Greeks, built by Alexander the Great, conquered by the Romans, and prospered under the Ottoman Empire – needless to say, it has a few stories to tell.
Located on the Aegean Sea, it has a lot to offer, from stunning architecture to interesting museums and beautiful parks, travelers will find that there are plenty of things to do in Izmir.
That is why we have pulled together our list of some of the best attractions in Izmir, so that you have everything you'll need to enjoy this charming Turkish city.
---
Best Things To Do In Izmir
If you're not sure what to do in Izmir, buckle up, because these are all the best sites…
1. Visit Konak Square And Clock Tower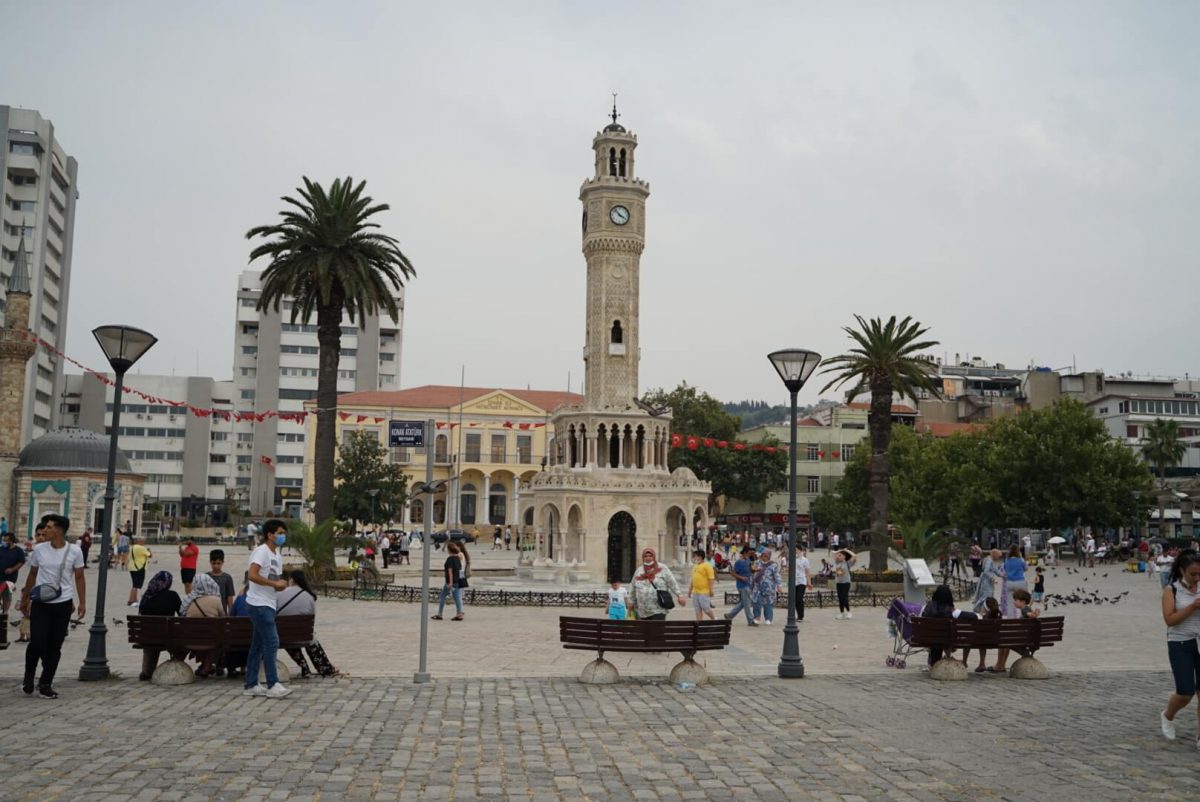 If you see a photo of Izmir or get a postcard, chances are, you'll find that the Konak Square and the famous Clock Tower are on it. They are the two most famous landmarks in Izmir.
The Clock Tower was built in 1901 to mark the 25th anniversary of Ottoman Sultan Abdulhamid II's accession to the throne and was gifted by the German Emperor Wilhelm II. It stands 82 feet (25 meters) tall and is made out of marble and stone.
The Clock Tower and Konak Square are perhaps the most bustling part of the city. The square is always full of life with people walking around, sitting on benches, or enjoying a meal at one of the many cafes and restaurants that surround it. It is the place where you can soak in the atmosphere of Izmir!
2. Shop 'Till You Drop at Kemeraltı Bazaar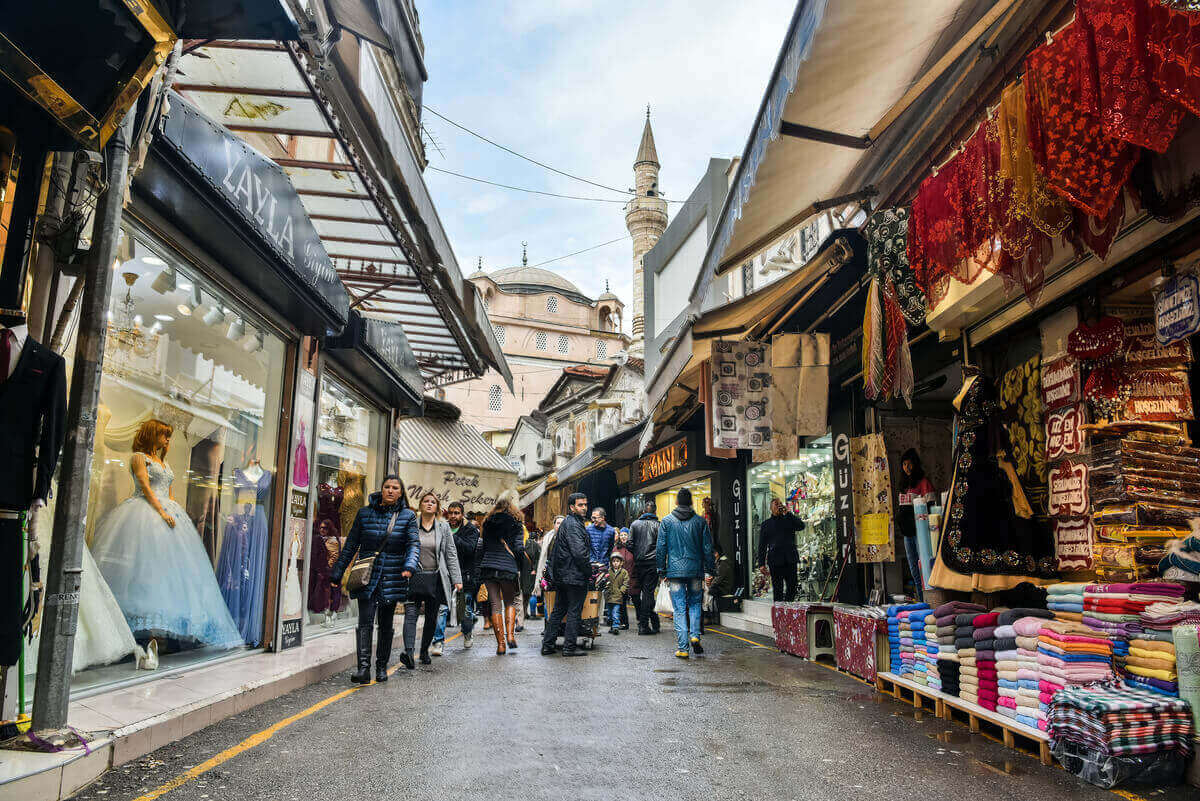 The Kemeraltı Bazaar is full of vibrant energy and a lively atmosphere. As one of the oldest and largest markets in Europe, it offers countless stalls where you can find all sorts of delicious food to sample and fun Turkish souvenirs to take home – both traditional and modern.
Whether you're looking for some handmade crafts or a new outfit, you'll be sure to find something that catches your eye among the array of vendors selling fresh spices, fruit and vegetables, clothing, carpets, pottery, home goods, and other curiosities.
If you work up an appetite from all the shopping, there are plenty of restaurants at the bazaar where you can refuel with classic Turkish cuisine in between browsing.
For visitors looking to experience authentic Turkish culture and sample the best street food flavors, Kemeraltı Bazaar delivers it all!
3. Take a Day Trip to Ephesus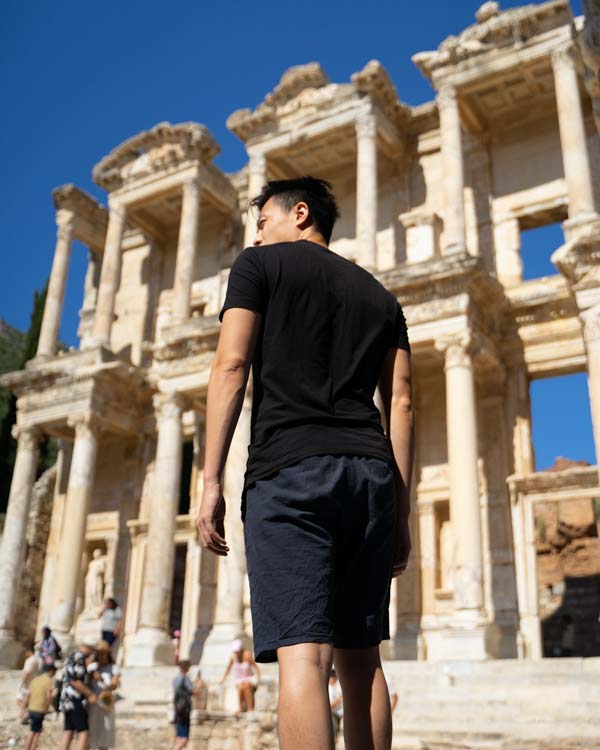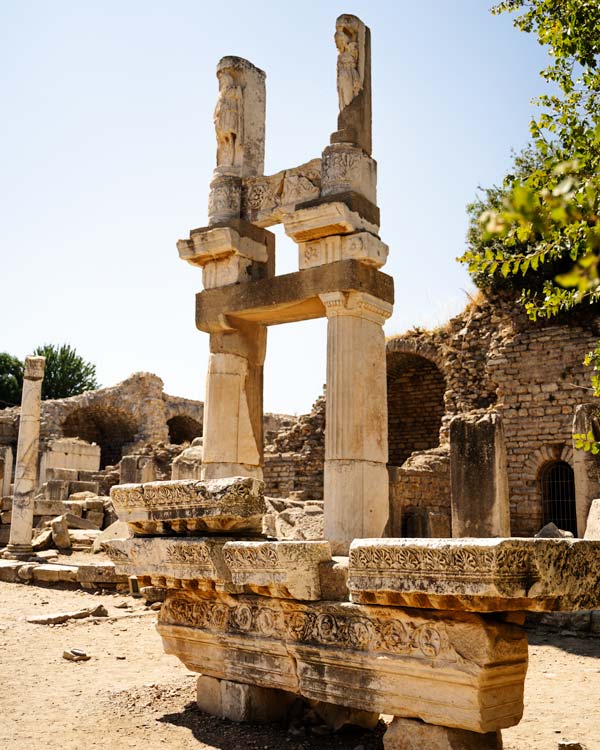 No trip to Izmir would be complete without visiting Ephesus. This historic landmark in Turkey is home to one of the ancient wonders of the world, the Temple of Artemis.
This ancient archeological city was built by the Greeks and was also lived in by the Romans. It dates back to the 10th century BC and was once a thriving city.
Though much of the city is in ruins, much of its original beauty can be seen in the remains, including its 24,000-seater amphitheater and the Library of Celsus.
Want to know how to get to Ephesus? Read our guide on how to get to Ephesus from Izmir here.
4. Explore Rural Village Life at Sirince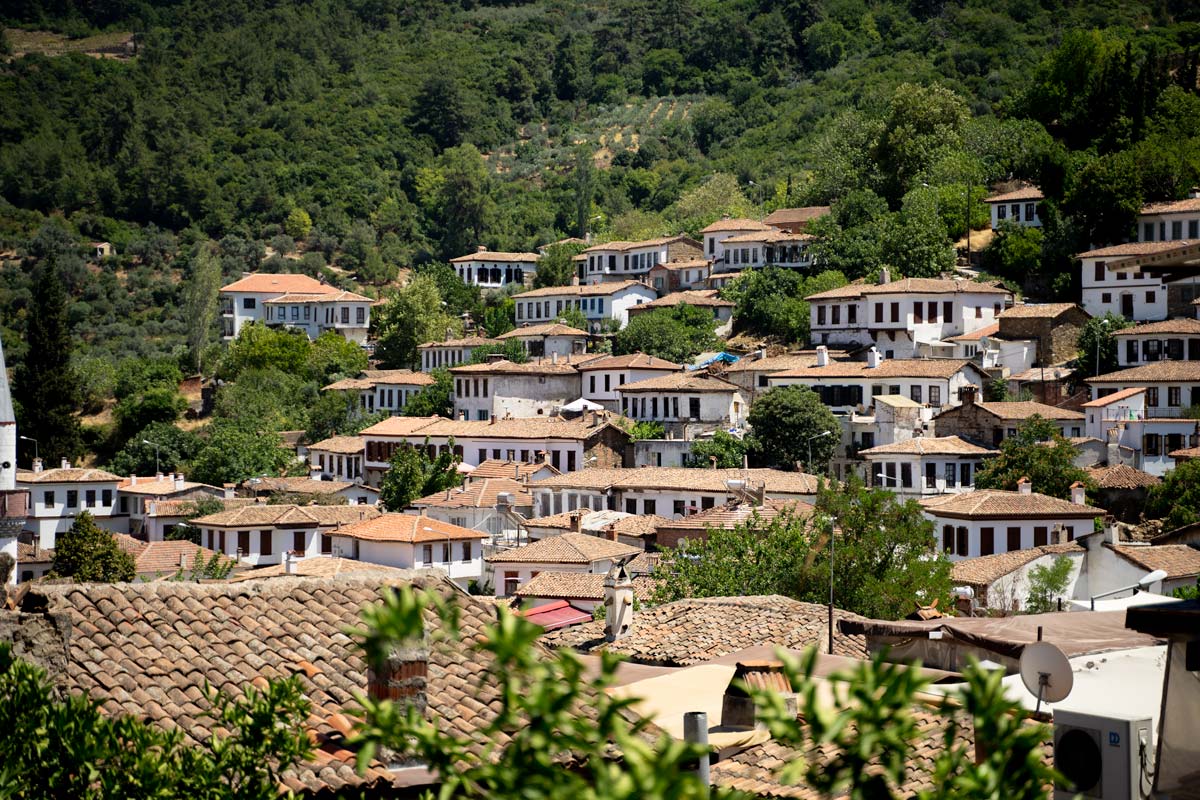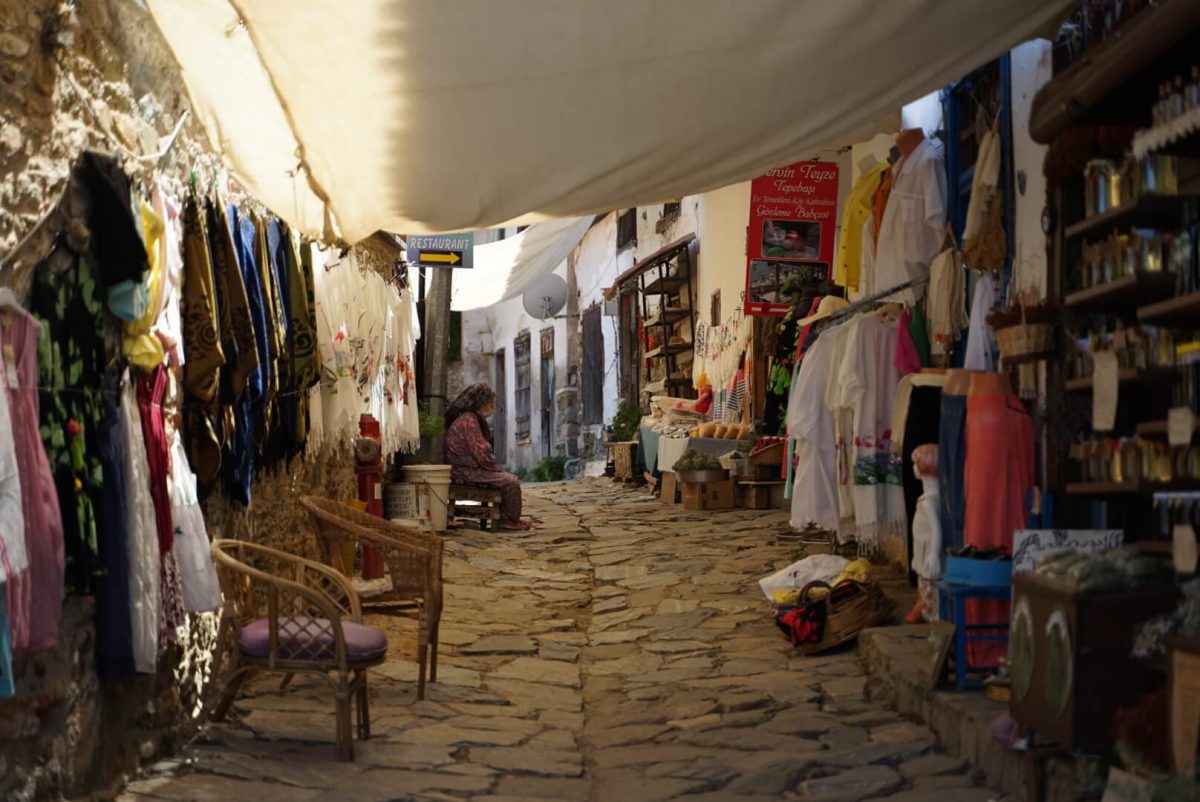 If you've decided to take a day trip to Ephesus, we highly recommend you add on a stop to the quaint village of Sirince.
Sirince is one of the most beautiful and picturesque villages in Turkey and since it's only a 15-minute drive from Selcuk, the gateway to Ephesus, it would be rude not to enjoy its cobbled streets and sip Turkish Cai in its cafes.
As you walk down its bustling windy streets, take in the charming architecture of the old stone houses and market stalls.
The town was built on a hillside surrounded by olive groves, vineyards and orchards, which make it the perfect setting to relax in after a day of exploring.
If you're looking for romantic things to do in Izmir, a stroll around Sirince should be on the cards, since it's also famous for its wine. Take a trip to a local winery, or grab a bottle or two to take home.
5. Go Back In Time at Agora Archaeological Site of Smyrna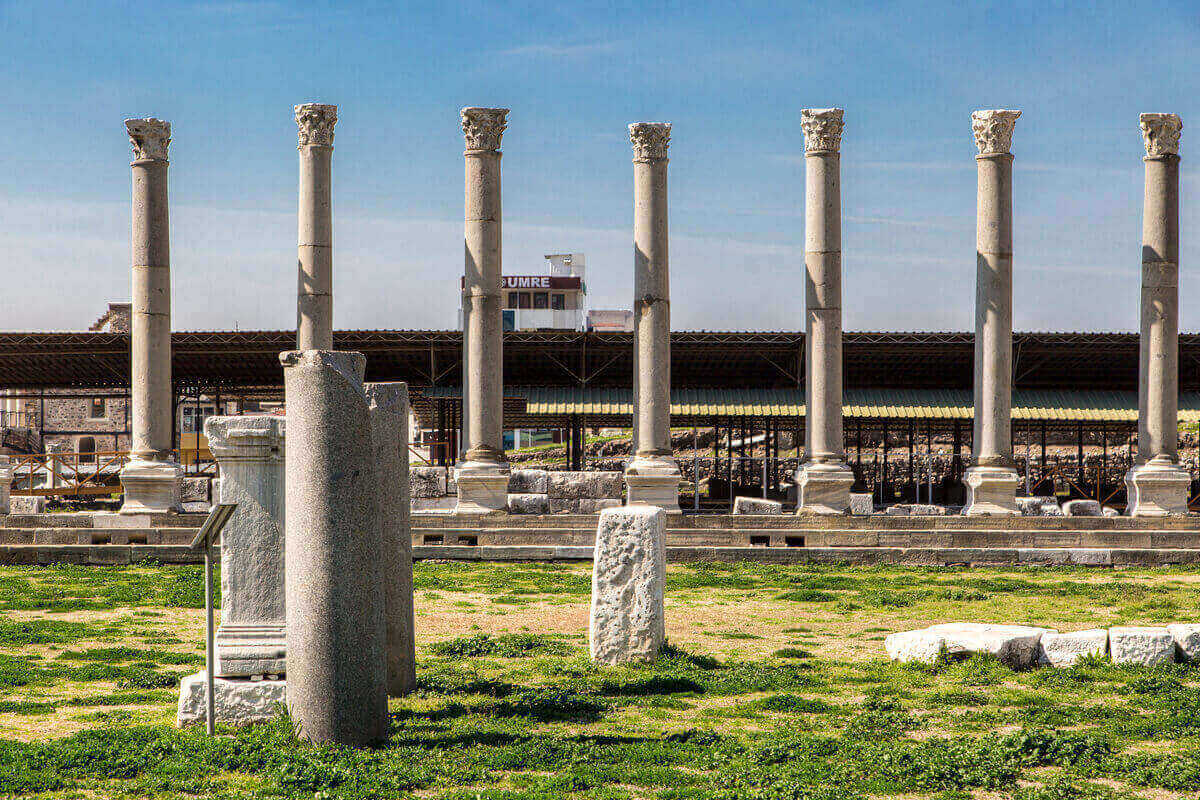 The Agora Archaeological Site of Smyrna in Izmir is one of Turkey's most captivating historical sites.
Located at the heart of this historic city, on the shore of Izmir's bay, it serves as a reminder of Izmir's glorious past.
Boasting an impressive collection of Ancient Greek and Roman ruins, visitors can discover buildings such as an ancient street, stone columns, and even a graveyard still remain in an amazing state of preservation.
Take your time to wander among the ruins while admiring its fascinating architecture – especially in the basilica at the North Gate, where delicate Latin writing has been carved into the stone works and tells a story of times gone by.
At every turn, there's something to discover! Though only a fraction of the ancient city survives today, these archaeological gems will give you a unique glimpse into Smyrna's rich past.
Make sure you add this fascinating site to your Turkey itinerary when visiting Izmir!
6. Check Out The Views From İzmir Historical Elevator Building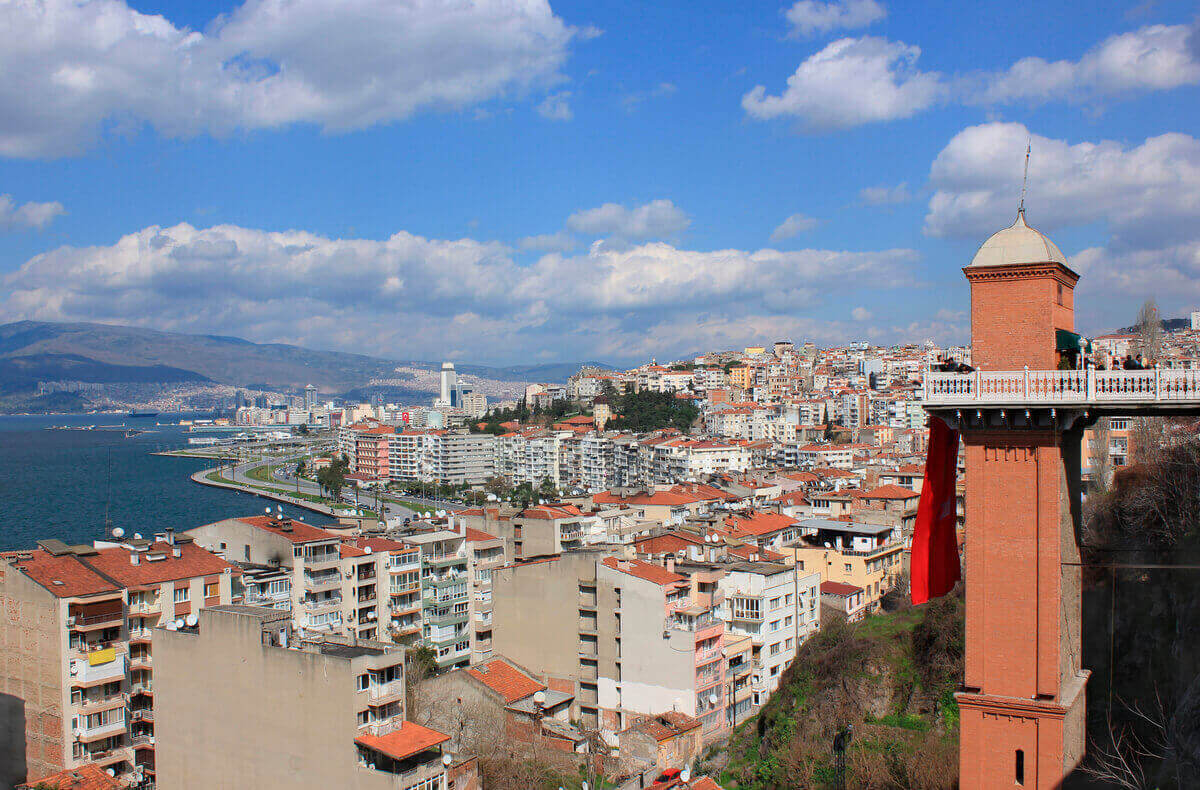 If you're in the mood for a unique sightseeing adventure, why not check out the historical elevator building of İzmir, Turkey?
Built in 1907, this stunning monument to innovation and progress offers up gorgeous sights unlike any other – all from its 12th-floor observation platform, accessible both by a 155-step staircase and by original water-powered elevators.
On any given day, visitors can expect to find awe-inspiring views of the city's bustling port and waterfront as well as some of its most beautiful architecture.
The elevator was built as a way to help pedestrians get to the upper promenade without the need to climb.
If you have a passion for history and appreciate the innovation of times of the past, then a trip to İzmir Historical Elevator is undoubtedly worth it – after all, how many other places offer such an extraordinary journey back in time?
7. Take A Stroll At Konak Pier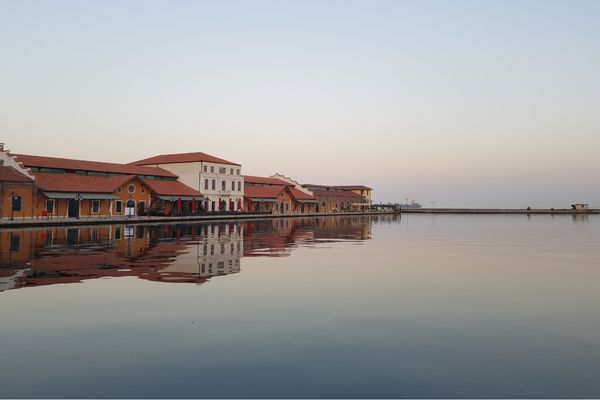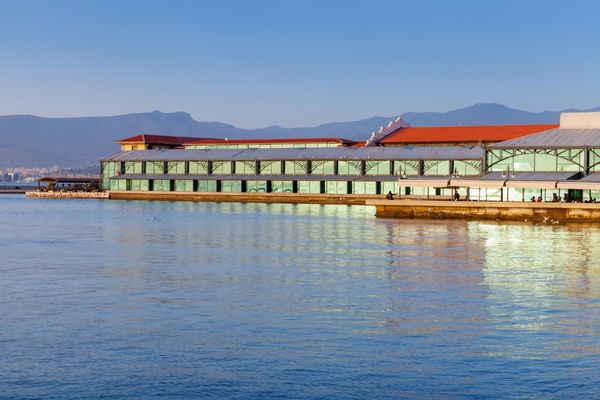 Konak Pier is steeped in history and is visually stunning, which makes it the perfect place to visit in Izmir for an evening stroll.
Built in 1890 by Gustave Eiffel, the same architect and engineer who produced the Eiffel Tower in France, this pier is an example of exemplary architecture.
It was originally built as a customs building, before turning into a fish market and today, a shopping center.
Even if you're not interested in history or architecture, it offers a vibrant look into the life of modern-day Izmir.
Visiting Konak pier you'll be able to take in a picturesque view of the bay and find a great spot for taking some amazing photographs.
The shopping center has several cafes, restaurants, and entertainment facilities. For this reason, its become a popular spot for locals to get together after work and have lunch on weekends.
8. Get Lost At Kızlarağası Inn Bazaar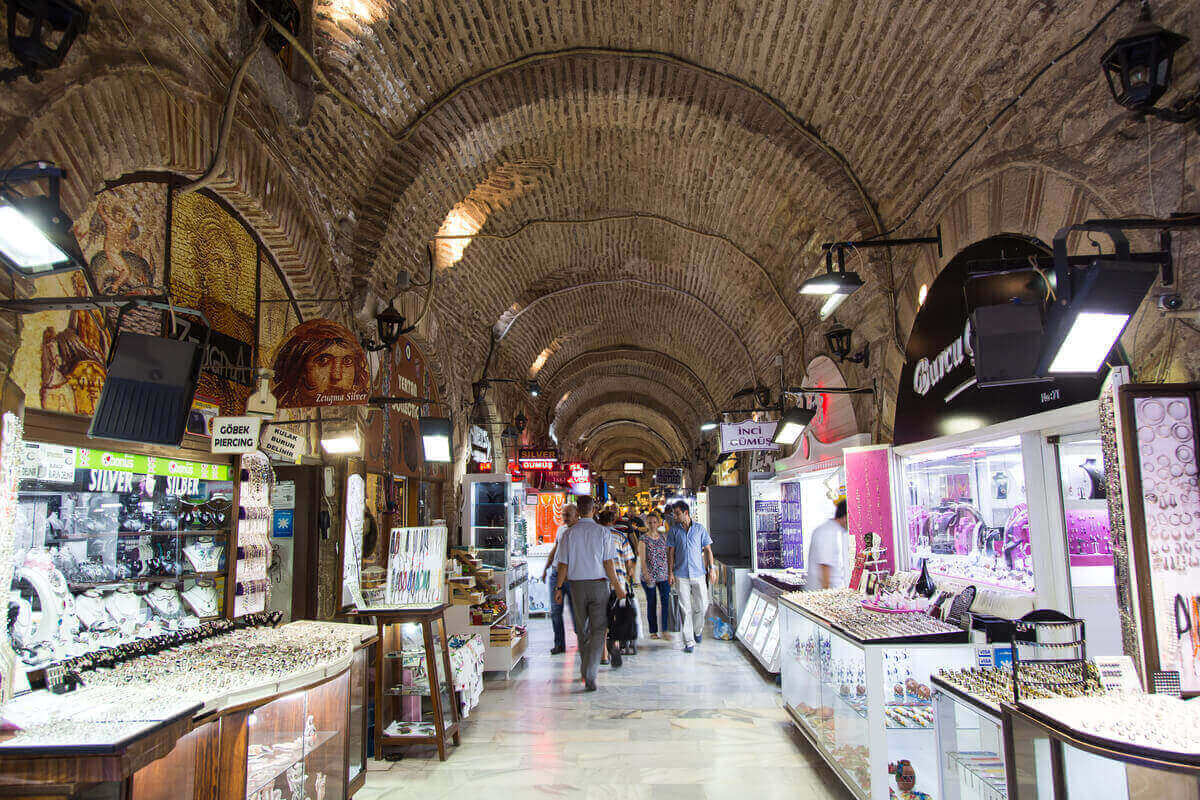 Another bazaar worth checking out in Izmir is Kızlarağası Inn.
Kilaragasi Inn is an architectural marvel with a fascinating history. Originally built in 1744, it has always been a center of trade and business in Izmir, due to its strategic location near the port.
What makes it so special are the traditional elements of Aegean architecture which were preserved during its restoration in the 1980s.
Highlights include the fountain that sits out the front, which has been inscribed with the date of 1675. The thought behind the fountain is that it was built somewhere else and moved here, or that there was a fountain before the inn was built.
While you can find tourist trinkets from this bazaar, it is also well-known for selling antiques, such as musical instruments.
9. Learn About Ancient Civilizations at Kadifekale Fortress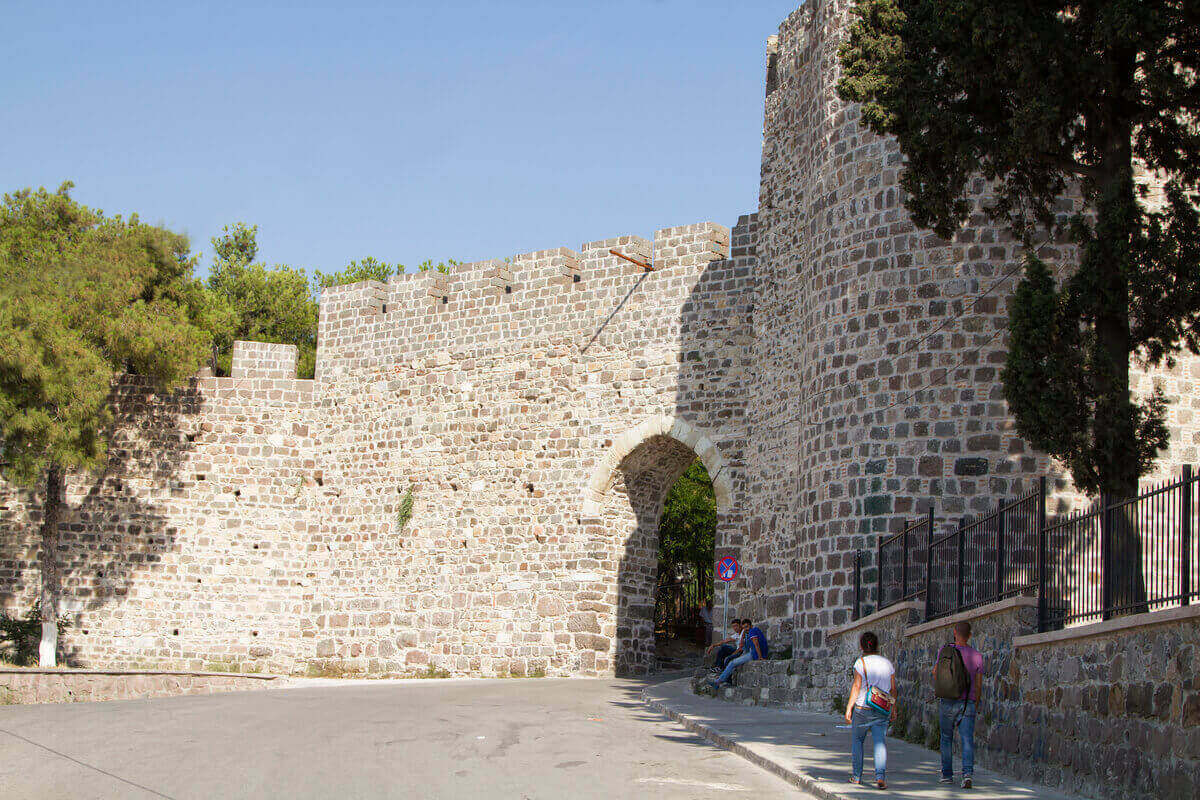 Kadifekale, also known as the 'Velvet Castle', is a fortress located on Mount Pagos in Izmir. The castle was originally constructed by the Ancient Greeks in the 3rd Century BC.
Kadifekale saw many conquerors, including the Kingdom of Pergamon in 178 AD, followed by the Roman Empire. In 395 AD it came under Byzantine rule, who restored the castle.
The ruins of this castle are a great opportunity for visitors to explore its majestic grounds, which feature old structures, city walls, and towers along with breathtaking views from its height and sheer cliff faces.
There are also plenty of signs throughout the site of Kadifekale that allow visitors to learn more about the fortress and its different elements as they meander through its grounds – delving into the history of the Ottoman barracks or admiring remains of an old cistern built during the Roman occupation.
A visit to Kadifekale is sure to be packed with historical adventure as there is something new to discover everywhere you cast your eyes!
10. Be Amazed at Izmir Archaeological and Ethnography Museum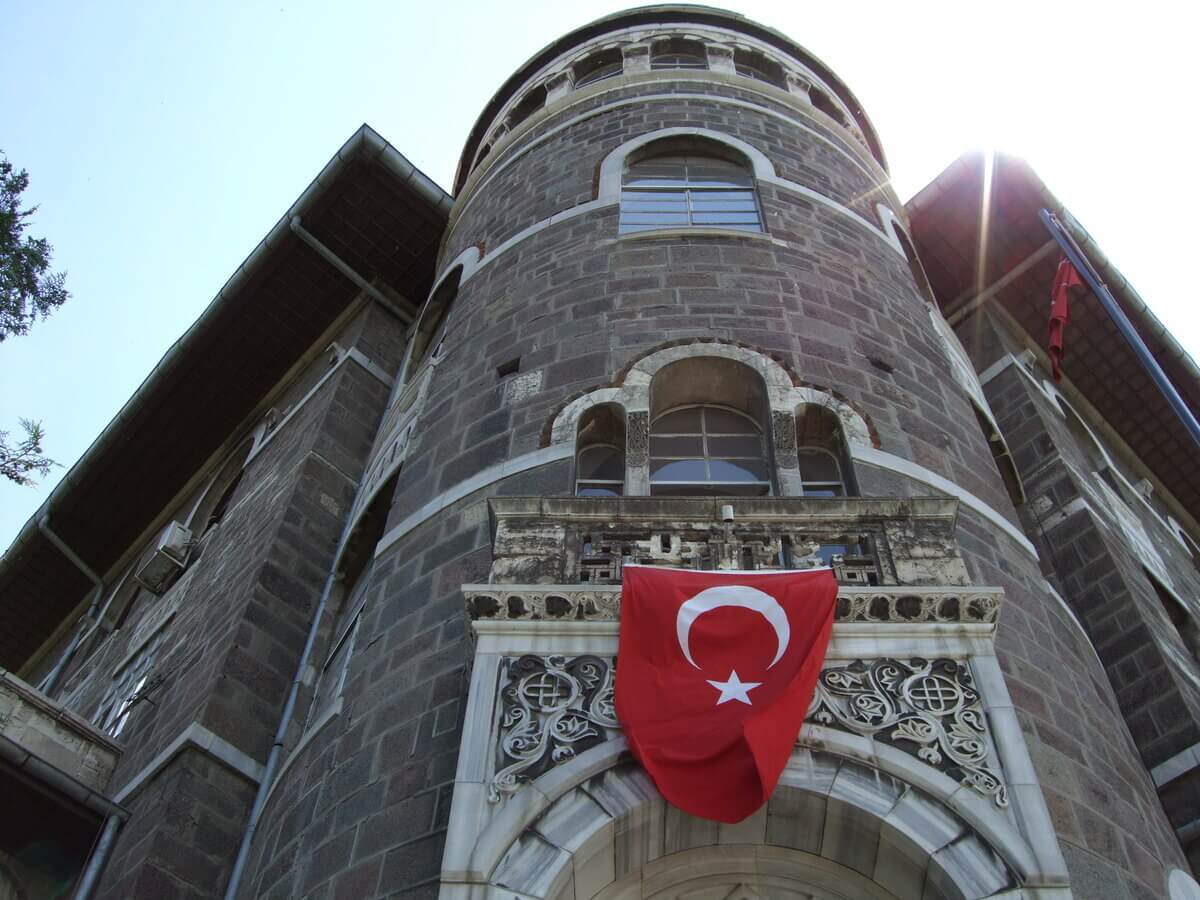 By now you have probably realized there are a lot of historical things to do in Izmir, so we will leave you with just one more because it's free to enter.
The Izmir Archaeological and Ethnography Museum offers an exciting journey through the past with a vast array of artifacts.
Housing thousands of clothing and pottery artifacts, the museum promises to dazzle visitors with its comprehensive collection of artifacts from Seljuc's earliest civilizations.
The museum is four stories high and each room contains fascinating exhibits of photos, dioramas, and artifacts. You can get an intimate insight into the ancient local crafts and customs.
Learn about camel wrestling, the use of pottery, embroidery, and felt making, as well as tin-plating, weaponry, and jewelry making.
With its engaging atmosphere, a rich selection of exhibits, and educational activities for both children and adults alike, there's no better way to learn about Izmir's rich archaeological heritage than by visiting this captivating museum.
11. Explore the Alsancak District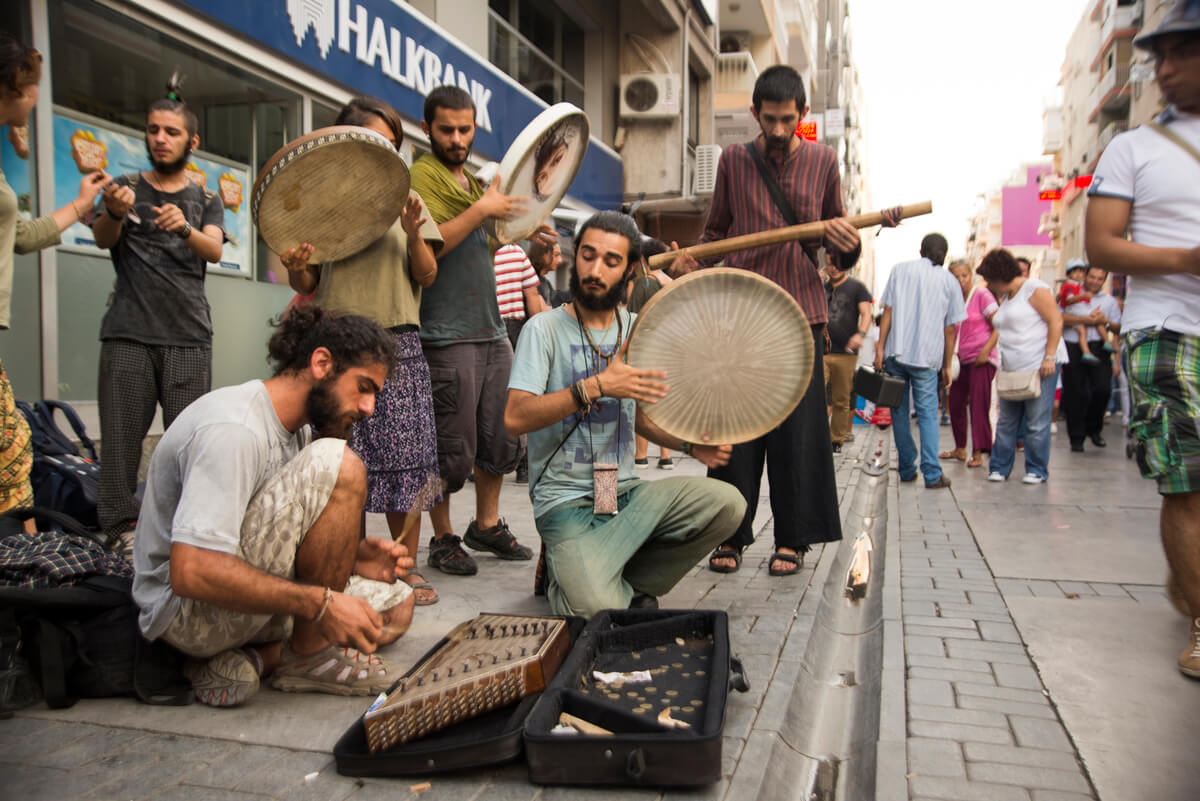 The Alsancak District is a safe neighborhood in Izmir known for its food, entertainment, nightlife, and buzzing atmosphere.
The neighborhood offers boutique shops and hipster cafes, as well as being home to the ferry terminal that takes you to the idyllic Greek islands.
Sample delicious local dishes and enjoy the captivating entertainment that fills its streets, there's something here for everyone's taste.
Related Reading: The Most Beautiful Islands in Turkey
12. Have A Picnic At Kültürpark İzmir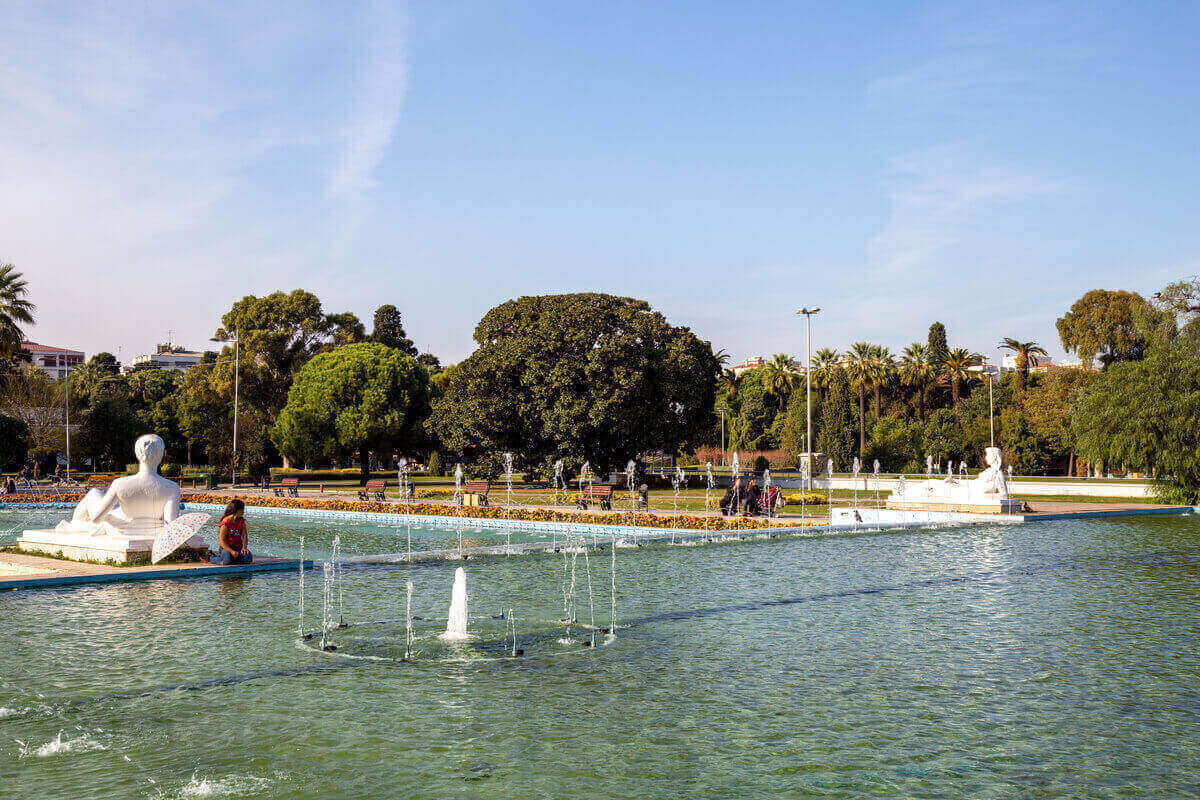 If you're looking for relaxing things to do in Izmir, you can't go wrong with a day chilling in the park with a picnic.
The Kültürpark is a large urban park in the Konak district. It's a huge space filled with fountains, sculptures, and cycle lanes. You can catch a theater performance or watch some live music performers.
Or simply kick back and relax on the manicured lawn.
Grab your loved ones and enjoy the sunset here, as this is one of the best things to do in Izmir at night (well, evening).
13. Marvel at The Atatürk Museum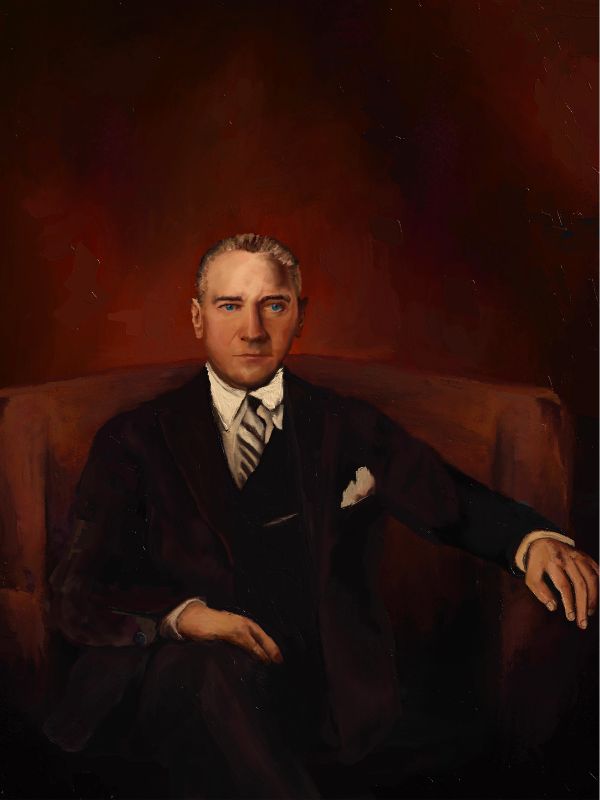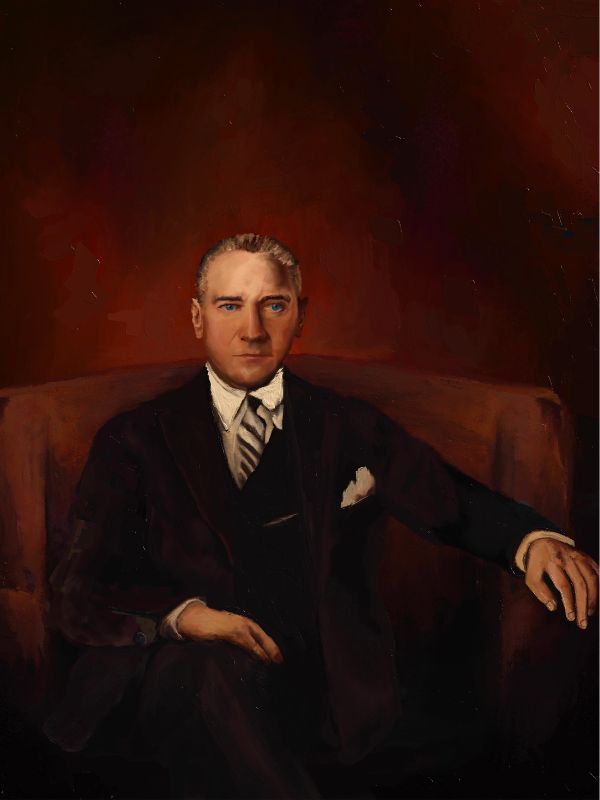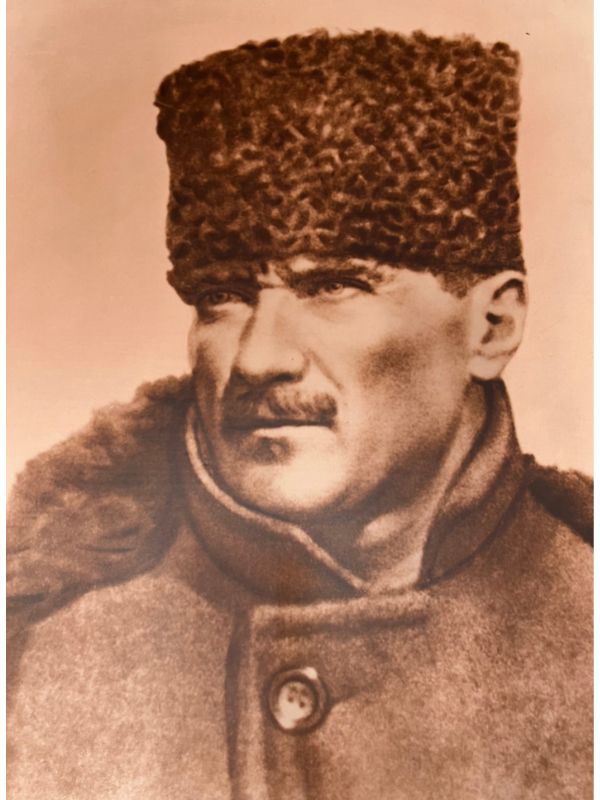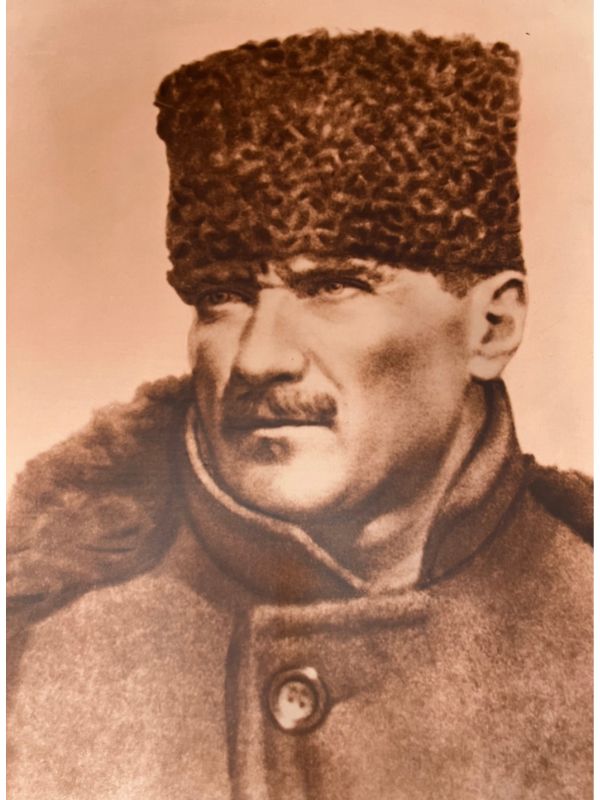 If you're looking for an interesting and educational place to explore, The Atatürk Museum in Izmir is an absolute must-see!
This museum is dedicated to Turkey's first president, Mustafa Kemal Atatürk.
The house originally belonged to a carpet merchant named Takfor in 1875-1880, but after he died it came to be in the treasury's possession and turned into a military office. It was said that Atatürk stayed here many times when visiting Izmir, and so it was turned into a museum to honor him.
Today, the museum offers visitors a peek into the past with its fascinating exhibits and artifacts such as some of Atatürk garments, a table where he supposedly did his planning, as well as photos and videos of him throughout his life. It also contains antique furniture from his time, newspaper clippings, and much more.
Not only will you learn about the political history of Turkey but it also provides a unique glimpse into one of the most influential figures in Turkish history.
The Museum stands as a testament to honor Atatürk's legacy. It's small and can be seen in less than an hour, but it's definitely worth adding to your to-do list.
14. Hit Up The Beaches (and Town) in Alacati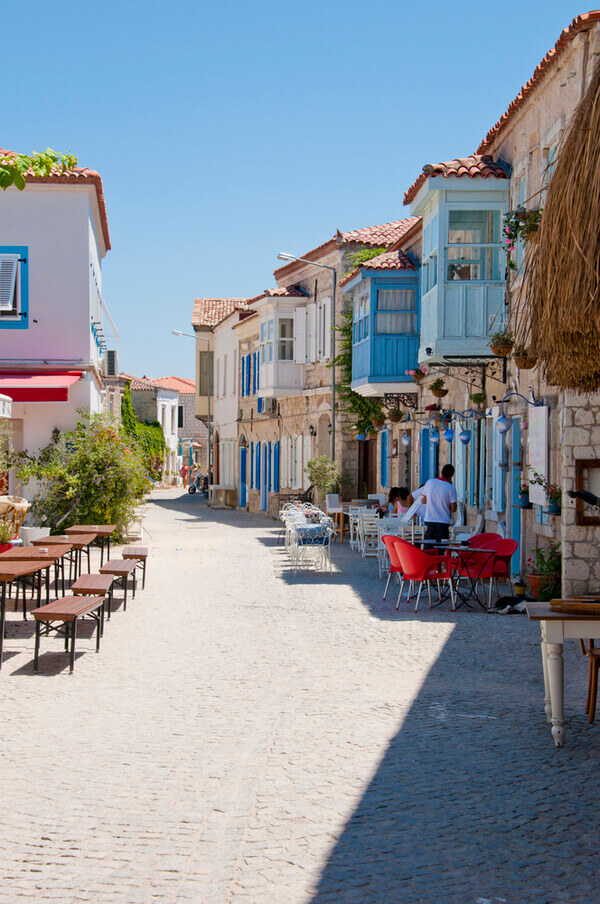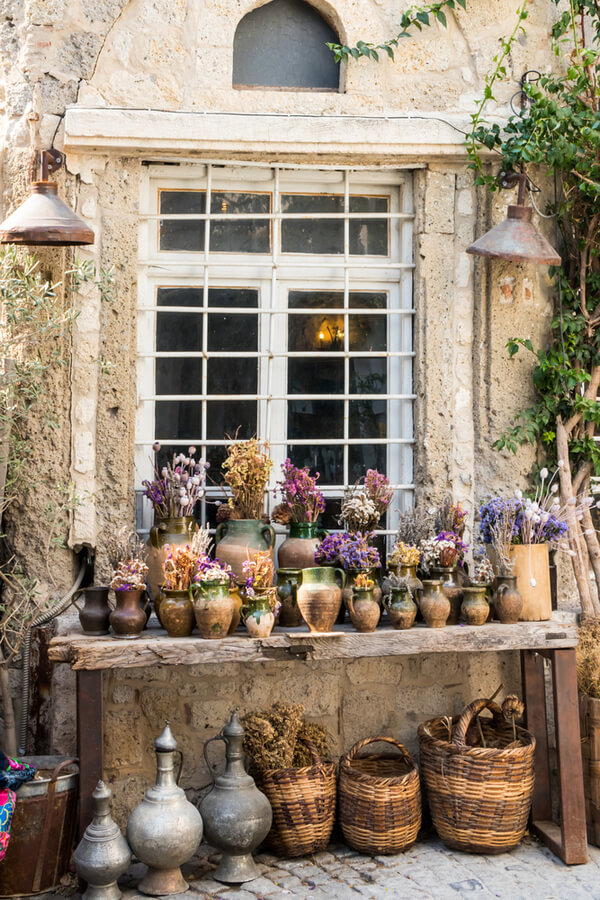 For those in need of things to do in Izmir with kids, you'll probably find them a little restless after exploring all the museums we've suggested, so why not take a day trip to the beach?
The town of Alacati is only an hour's car journey from Izmir and has some beautiful beaches. Plus, this is one of our favorite free things to do in Izmir, since you don't need to pay to visit the beaches!
Alacati beach is the perfect place to spend your summer days in Izmir. You can try out some of its great windsurfing spots – the mild Atlantic breezes make it ideal for beginners and experienced riders alike.
This stunning Turkish coastal area brings so much more than just white sand and clear waters. Alacati is also a quiet fishing town with traditional architecture and old stone houses, and rustic wineries – this quaint little town is the ideal spot to unwind.
Afterward, you can mosey down to the local restaurants on the beachfront for authentic Aegean meals or take a boat ride over to the Greek island Chios for some more quiet time on the beach.
You can rent a bike or go for a hike among lush vegetation or stroll through the historic streets and shop in the boutique stores.
Don't just go for a day, spend a night, and really enjoy the town as well as the beaches.
15. Enjoy Thermal Springs at Cesme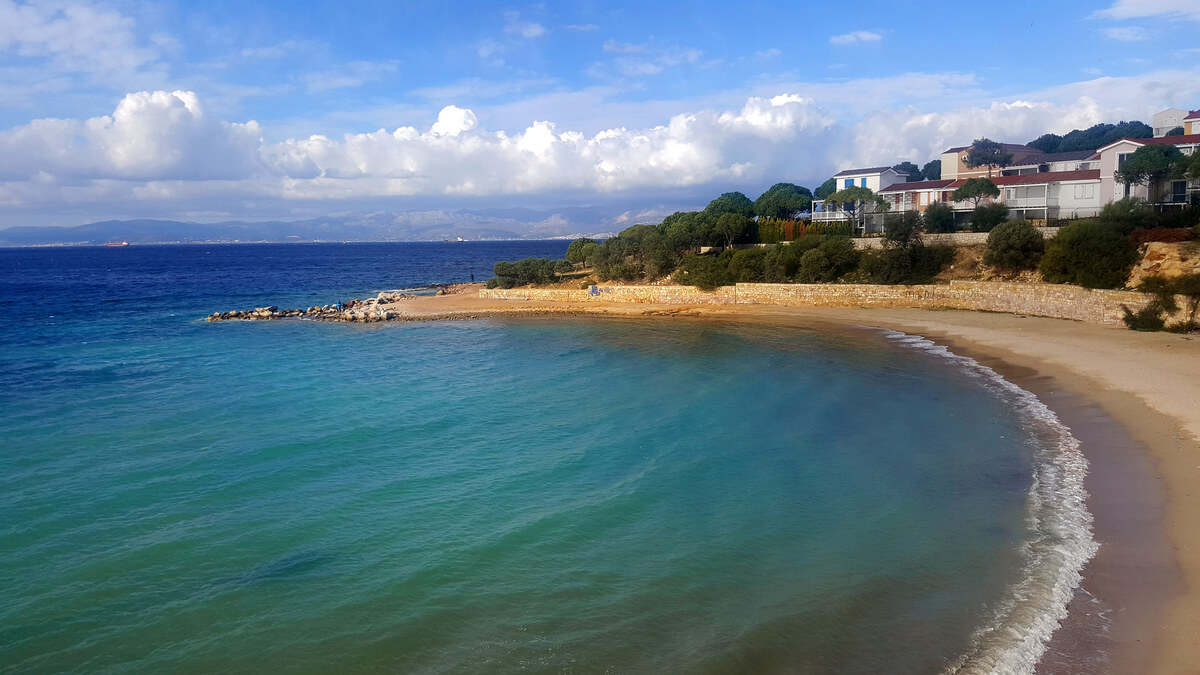 If you're looking for a unique and relaxing things to do near Izmir, then the Thermal Springs at Cesme should be atop your list.
Enveloped in natural beauty and located on a breathtaking waterfront, these thermal springs are one of the few thermal springs in the world that connect to boiling water – from the sea.
Thermal waters offer health benefits that are hard to resist. Because of the mix of seawater and mineral-rich thermal spring water, is renowned for its healing properties and is said to cure musculoskeletal system, rheumatism, and skin diseases (though of course, this has not been proven).
For centuries, people have been visiting these springs not just as a way to relax but to rejuvenate. The Cesme spa mud baths are also said to help rejuvenate the skin.
While you can experience this phenomenon at many spas in Cesme, it is said that the waters in the Sifne Bay area are the best place to experience them, since they have built mud baths and pools right on the beaches.
16. Enjoy The Quiet Life at Urla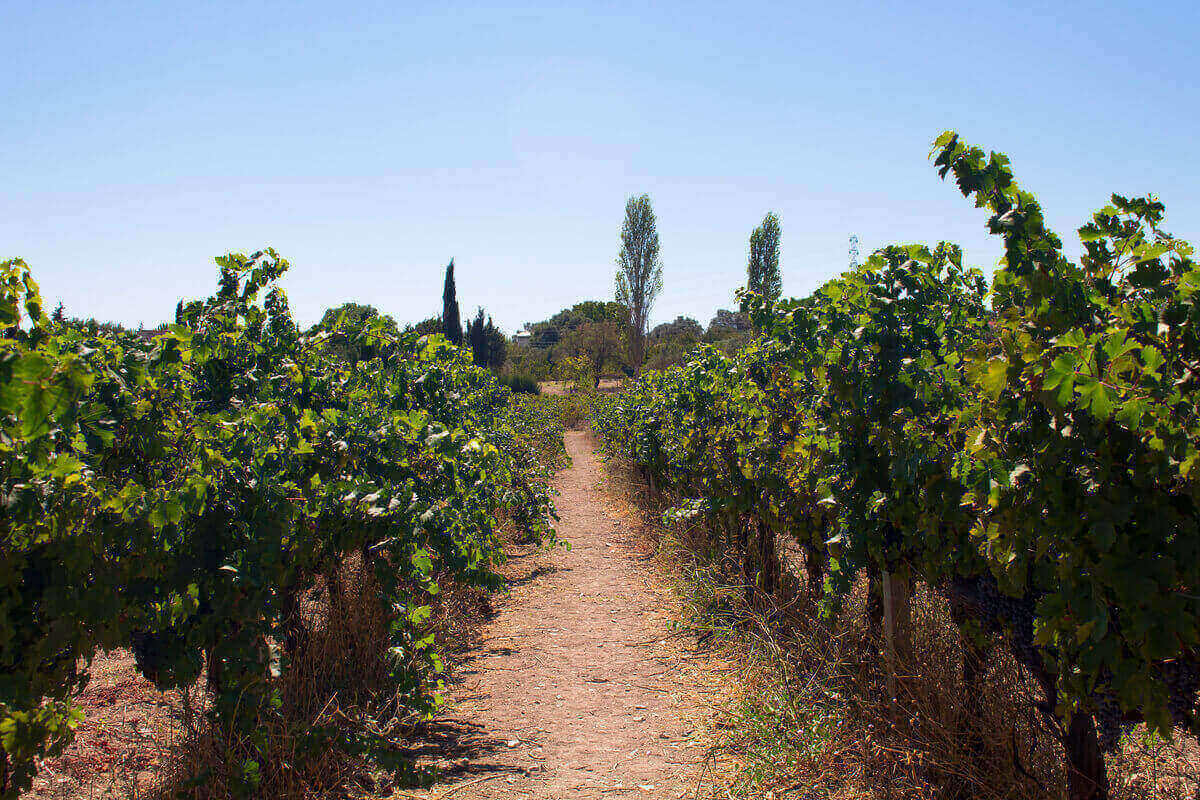 Looking for some things to do in Izmir with family? Then you'll enjoy a day out exploring the quiet life of Urla.
Urla is a stunningly beautiful coastal district of Izmir, known for its historic sites, olive groves, and protected wetlands – Urla is Turkish for marshlands.
Rich in culture and natural wonders, it's no wonder why people have been drawn to Urla for centuries.
You can wander the ancient ruins of a 2500-year-old temple of Aphrodite or stroll through the vineyards, stopping for a picnic and a glass of wine (or two).
Because Urla is located along the Aegean Sea there are numerous secluded beaches perfect for swimming, relaxing, or taking in a sunset.
17. Take A Day Trip to Pamukkale (yes, you can!)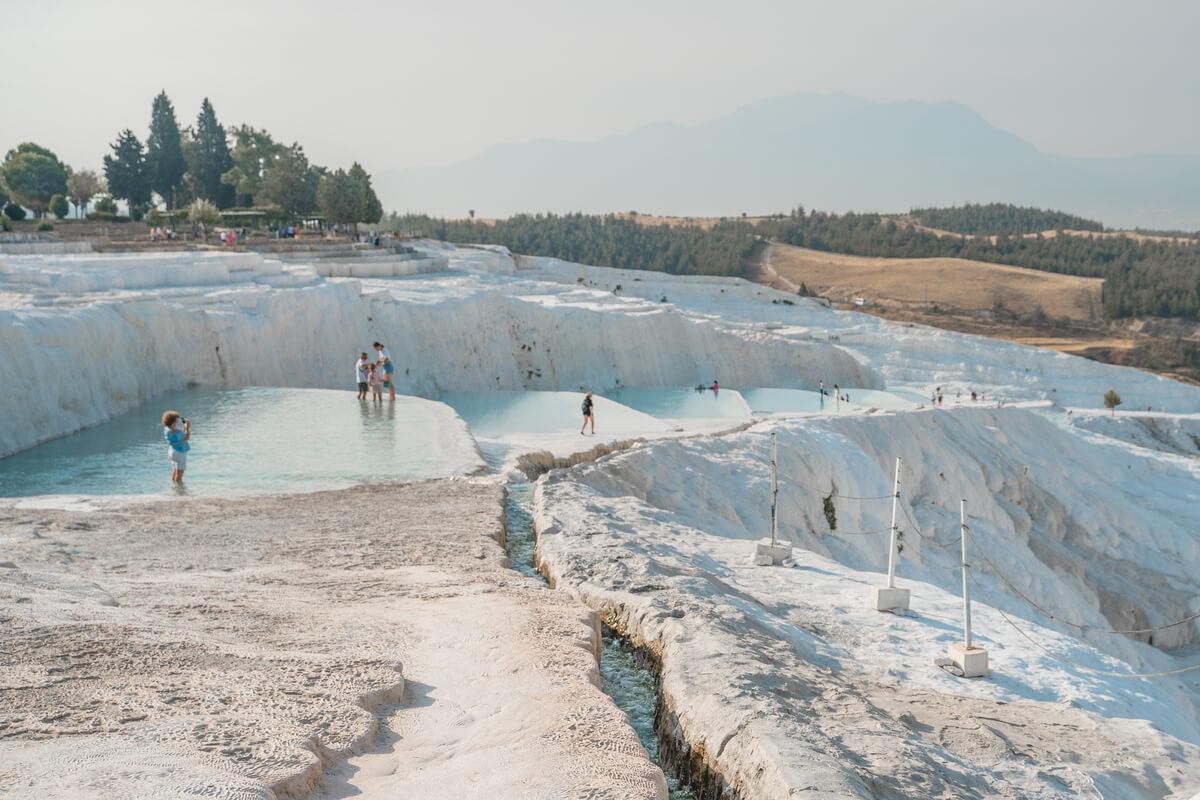 While we wouldn't recommend visiting Pamukkale as a day trip, it is actually possible and many people do it – so it makes our list of the top things to do in Izmir.
Pamukkale is an incredible sight of outstanding natural beauty. It's known for its Travertine Terraces, which sparkle like white cotton.
The terraces were formed by mineral-rich thermal waters which trickled down from 17 hot springs in the nearby mountains. For centuries, people have been using these terraces as a place to bathe in the thermal waters which are said to have healing properties.
While the waters are not exactly hot when you get to the terraces, the Cleopatra Antique Pool, the original and restored Roman Bath at the top of the terraces does have warmer waters.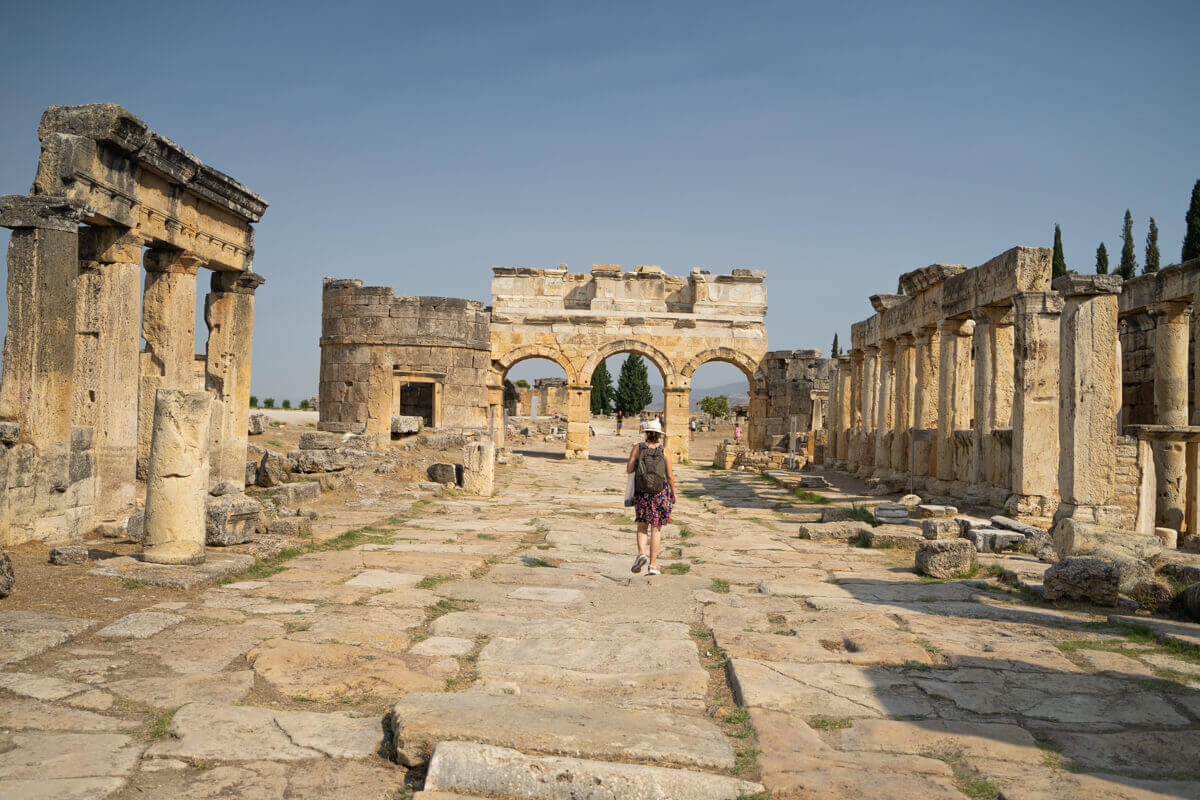 You can also explore the ancient city of Hierapolis and the Hierapolis Archeology Museum included in the entry fee. Hierapolis is an ancient city that was founded by the Greeks and then taken over by the Romans. It was a trading post on the Old Silk Road and was once a lavish and prosperous city.
The city is now in ruins, but the remains are stunning. You can see the old amphitheater and the apparent tomb of Philip the Apostle.
You can learn about how to get from Izmir to Pamukkale in our complete guide, or you can take the easy option, and book a tour.
---
FAQs on Things to Do in Izmir
Here's what people usually ask us about attractions in Izmir…
What is Izmir popular for?
Izmir's most popular attraction is Ephesus, which is just a short day trip away from the city center. It's home to one of the ancient wonders of the world and is one of the most important historic landmarks in Turkey.
How many days in Izmir?
You should aim to spend 2-3 days in Izmir, plus a few extra days for day trips. Ephesus is a full day, and some of the other attractions on our list will require a bit of travelling, so in total, plan for at least 5 days.
When is the best time to visit Izmir?
The summer is the busiest and most lively time to visit, and there are also some festivals and events that pop up on a summer's eve. Spring and Autumn is also a nice time to visit since the weather is warm and mild then and has fewer crowds. Winters are quite cold, so is not the best time to visit.
---
Final Word on Things to Do in Izmir
So there you have it, those are the best attractions in Izmir and as you can see, there's a whole lot of variety to choose from. Whether you're looking for sun, sea and beaches, historical landmarks, or a place to unwind and relax, you can find all this and more if you visit Izmir.
We hope this guide helped you to plan your itinerary. If you have any more ideas for what to do in Izmir, please let us know in the comments!