Are you thinking of visiting Istanbul in November and wondering what it will be like? Istanbul is a vibrant city with so much to see and do, and with Autumn in season and the rain clouds coming in, you might just be wondering if Istanbul will be good to visit.
But is November a good time to visit Istanbul? November is generally a quiet season in Istanbul the temperatures are cool, as well as seeing some wet weather.
But was is Istanbul in November like? This complete guide will reveal everything you need to know!
Planning a trip to Istanbul last-minute?
Make sure you book your tours, places to stay, and airport transfers ahead of time to ensure availability!
Here is our recommended airport transfer in Istanbul:
Here are our recommended tours in Istanbul:
Here are our recommended places to stay in Istanbul:
Magnuara Palace Hotel (Gorgeous hotel in the historic centre!)
Cheers Hostel (Budget hostel near the Blue Mosque!)
---
Istanbul Weather in November
The warm weather is now over for the majority of Turkey. If you're hoping to catch some last-minute sun, Istanbul is probably not the best place to visit. With that said, daytime temperatures are relatively warm in comparison to other European cities at this time of year making the city a pleasant getaway. The rain on the other hand…
Some might be surprised by the warmth that fills the air, as November is generally a pretty miserable month all around. If you can do your best to dodge the rain, then you'll find the average temperature a mild 11.5°C (53°F) with potential highs of 14°C (57F)– 15°C (59°F).
A jacket or jumper will certainly be needed if you'll be out and about at night, as temperatures can drop to a very cool 9°C (48°F).
Those visiting Istanbul in November should make packing an umbrella a priority as it's a wet month for sure. Rainfall averages in November are at their highest for the year, sharing the crown for rainiest months with the two winter months of December and January.
It has even been known to snow in Istanbul from the very end of November and into December.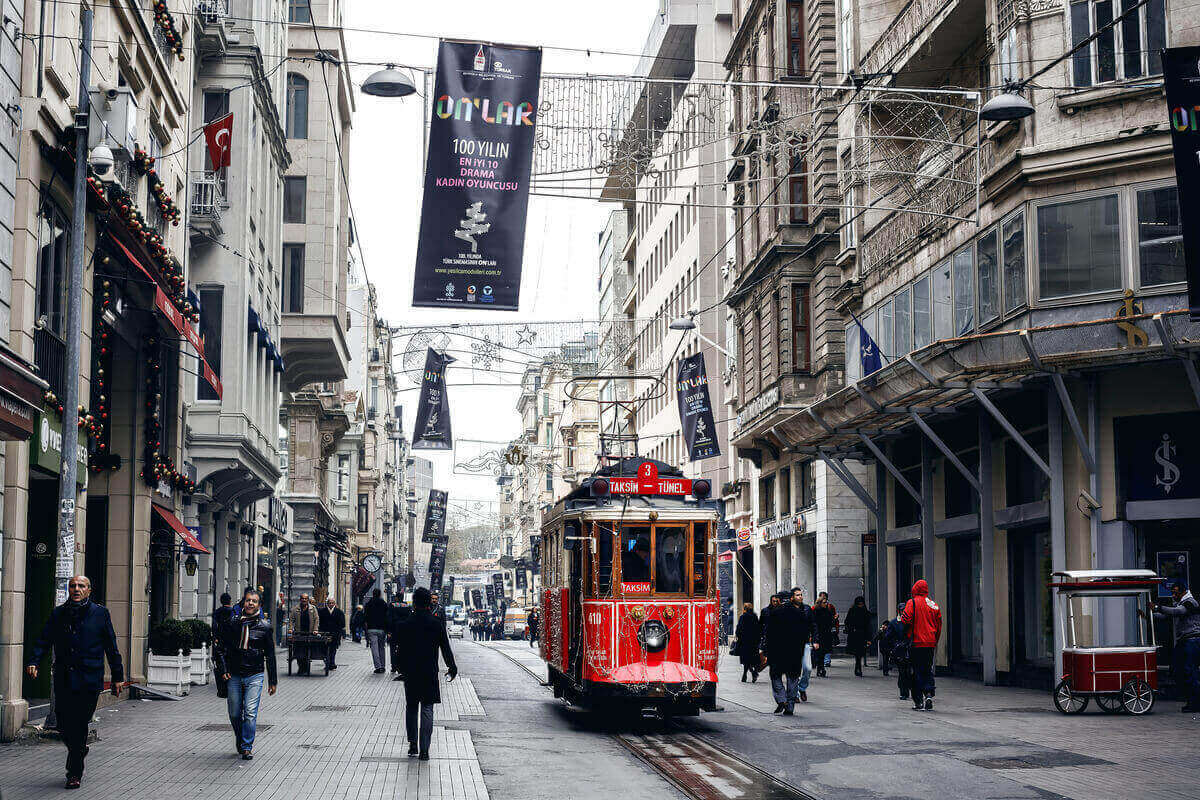 Around 100mm of rain falls from the sky across 13 days of the month. It's worth mentioning that the rains can be unpredictable at this time of year and these averages could end up being a lot more.
It's always a little windy in Istanbul. The city is bordered by two seas, the Sea of Marmara and the Bosphorus Straight meaning the wind is constantly coming in. Even in the hot summer months, the wind is one of the primary ways of cooling things down. November is slightly calmer than October, with speeds averaging 10.7mph.
The end of Autumn marks the return of the cold winter months, and as a result, the days are now getting noticeably shorter. Those eager to pack everything in a few days might be left disappointed as only 10 hours of daylight shines down.
Towards the end of the month, the sun doesn't rise until well after 08.00 am, which is a stark contrast to the 05.30 am sunrises just a few months earlier. Also, the sun sets early, between 17.55 pm and 17.35 pm in November.
| Istanbul Weather in November | Averages |
| --- | --- |
| Temperature (Day) | 14°C (57°F) |
| Temperature (Night) | 9°C (48°F) |
| Number of Rainy Days | 13 |
| Rainfall (mm) | 100 |
| Wind Speed (miles per hour) | 10.7 |
| Daylight Hours | 9/10 |
| Humidity | 80% |
Source: Holiday Weather
---
Top Things to Do in Istanbul in November
Istanbul's colder months are just around the corner now and the rain in November, as we've discussed, is at its highest.
Thankfully, the vast majority of attractions in the city are actually inside, meaning you can explore all day and still have an amazing time. Here are our top ten things to do in Istanbul during November.
1. Marvel at the Blue Mosque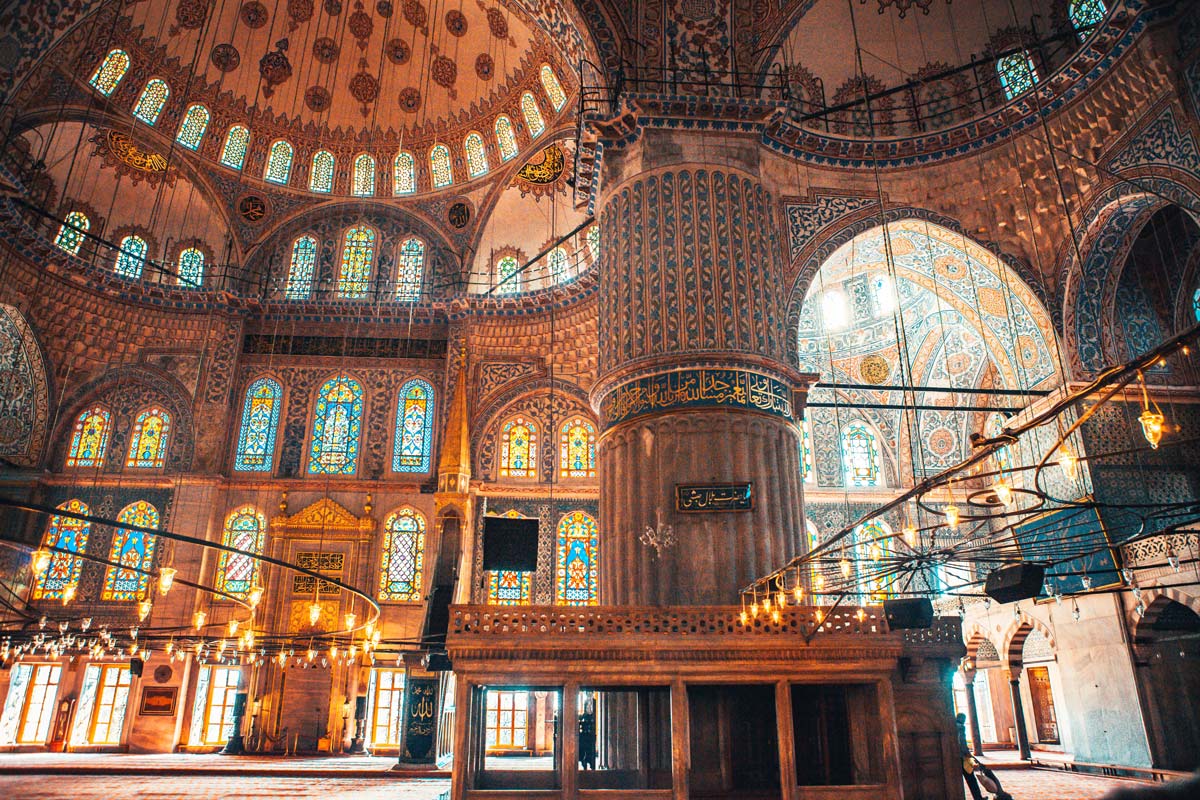 Stunningly beautiful in every way, the Blue Mosque which sits proudly in Sultanahmet Square, is one of the world's iconic mosques.
It's an Ottoman-built building, having been constructed during Sultan Ahmed I's reign between 1609 and 1616. The Blue Mosque gets its name from the quaint, hand-painted blue tiles that plaster the interior. It really is a sight to behold.
2. Go Underground and See the Basilica Cistern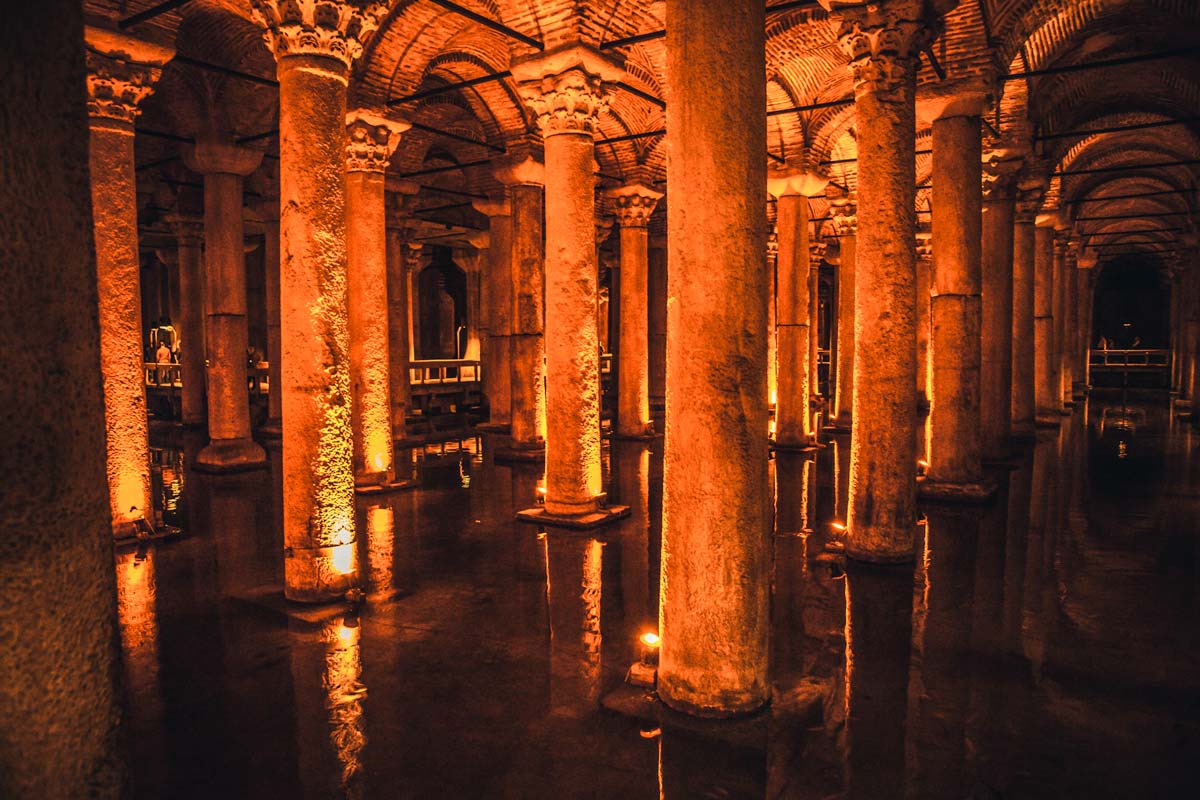 As we may have mentioned, the rain can be a little bit of an issue in November. However, one of the best things to see in the city is actually deep underground, making this the perfect place to take refuge from the tropical rains.
The Basilica Cistern is a huge, underground cistern that was originally built as a water filtration system during Justinian I's reign in the early 6th century.
Today, the cistern's 336 columns are lit up, turning this medieval chamber into something really quite magical.
3. Visit the Hagia Sophia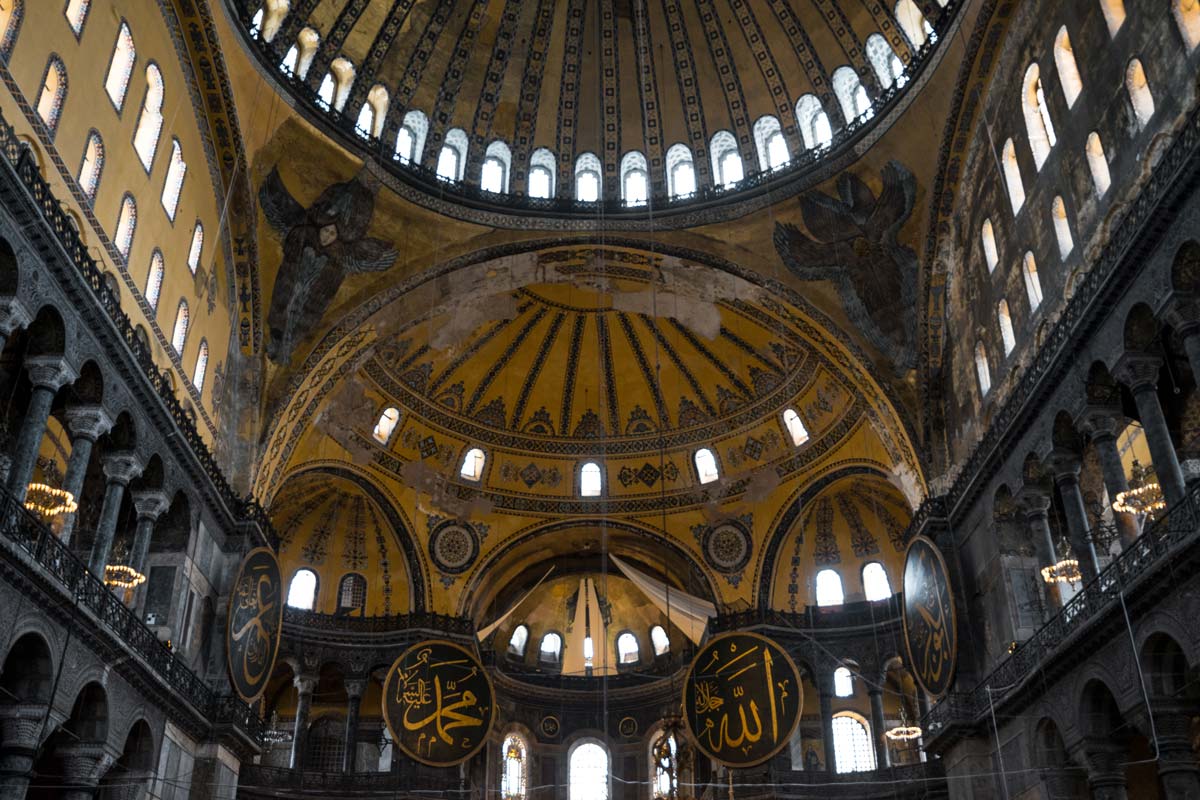 Built at a similar time to the Basilica Cistern, is one of Istanbul's major attractions – the Hagia Sophia. If you can only visit one single place in Istanbul, make it the Hagia Sophia.
What many describe as a Byzantine masterpiece, started out as a Greek Orthodox Church. Minarets were added shortly after the city of Constantinople fell to the Ottoman Empire, and it was converted into a mosque.
Today, it can be viewed in all of its glory, dominating the Sultanahmet skyline.
4. Shelter in a Karakoy Café
Karakoy is one of those neighborhoods you can just spend countless hours wandering around, getting lost in its beauty. If the rain spoils your party, dive into one of the many cafes that line the streets and enjoy something delicious to eat, washing it down with Turkish tea.
Many of these cafes and restaurants have outdoor, al-fresco-style seating, meaning you don't have to miss any of the action. After all, there's not much more Turkish than relaxing with a freshly made Pide and watching the world go by.
5. Scale the Galata Tower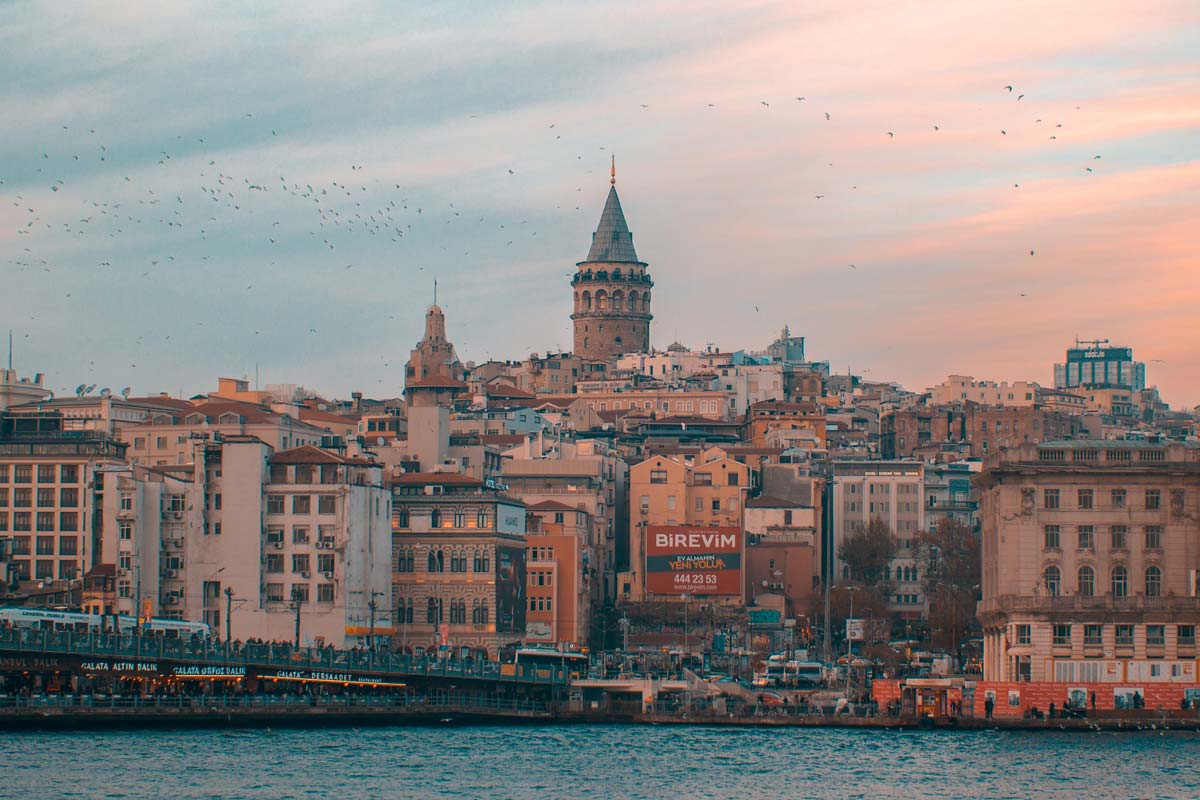 Located in the historical area of Istanbul known as Galata, is the impressive medieval tower, rather uninspiringly named the Galata Tower.
What is inspiring though, is the incredible, panoramic views you get at the top. Just standing up there, looking out into the city below, you can really paint a picture of what Istanbul (or Constantinople) might have been like all those years ago.
6. Get Lost in the Grand Bazaar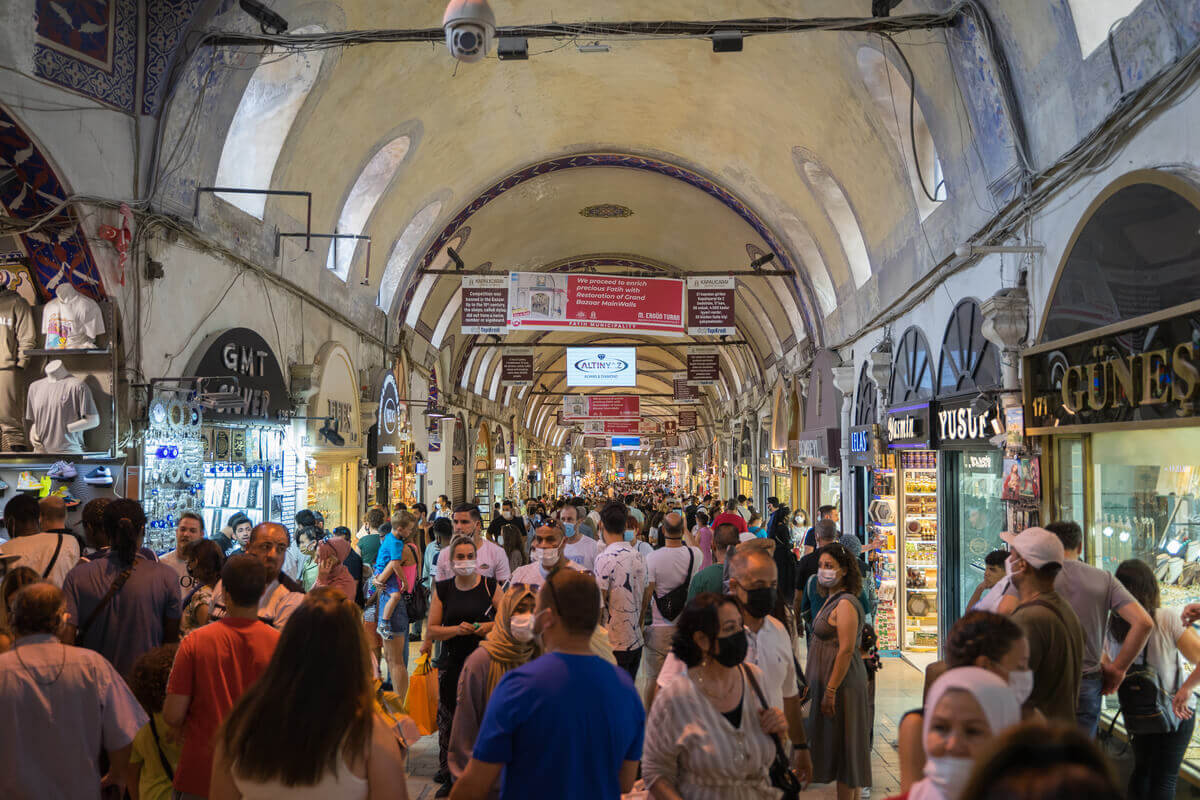 Surely one of the oldest, and largest, covered markets in the world is on your Istanbul itinerary, right? Well, if not, add it immediately. The Grand Bazaar is an absolute spectacle and a feast for the eyes and senses.
Magical lanterns litter the 61 streets and alleyways that over 4000 shops and stalls call home. You can't ask for a better place to shop to bring a few goodies home for your friends and family.
7. Visit Topkapi Palace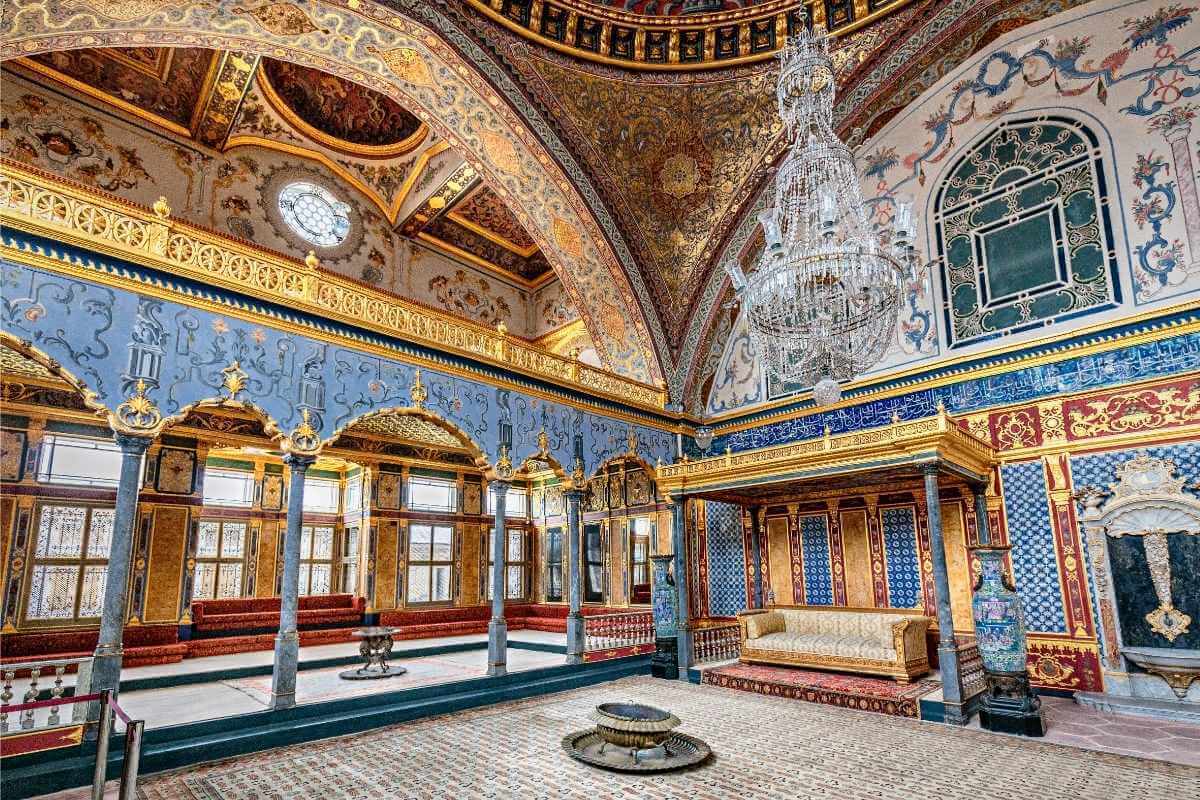 Perched high in the sky, overlooking Istanbul's old town, is the Topkapi Palace. Steeped in history, this Palace was the permanent residence of the Ottoman Sultans for hundreds of years. For this reason, it's the perfect place for a museum on all things Ottoman to be housed in.
After the Ottoman Empire fell in 1922, Topkapi Palace was turned into a museum where it still functions as one today, featuring a huge collection of Ottoman items including clothing, relics, and weapons like the famous Topkapi Dagger.
8. Treat Yourself to a Hammam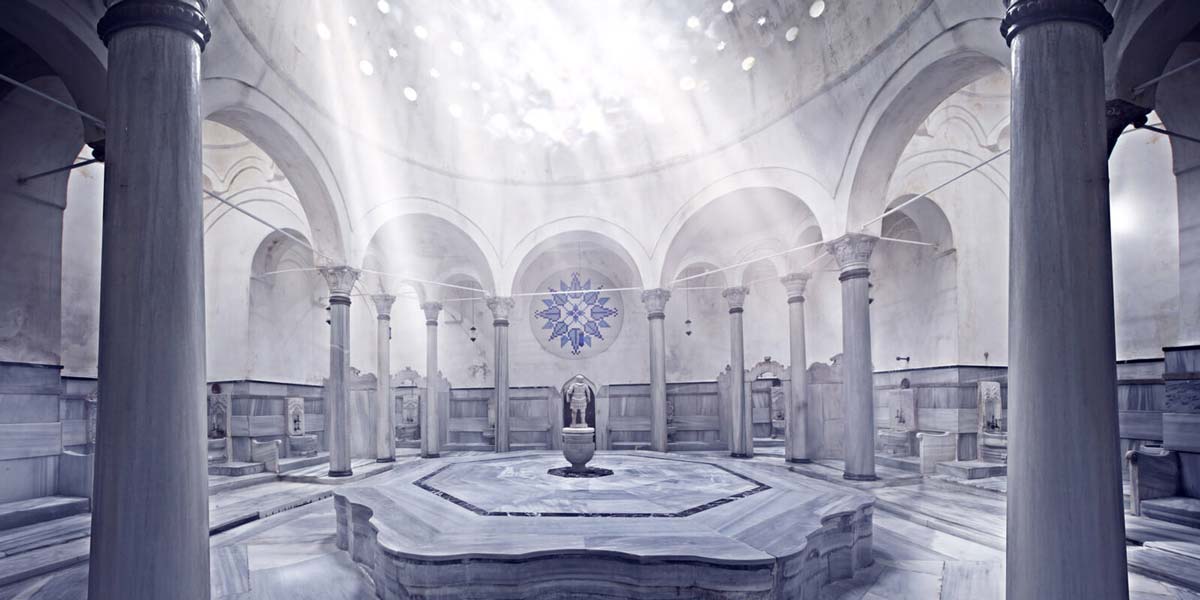 It can get quite chilly during November in Istanbul. Being out in the cold all day, traversing the city, and seeing the sights, round off the day with a relaxing Turkish hammam.
They're a massive part of Turkish culture and have been used to clean the mind, and rid the body of the toxins picked up throughout your days.
Some of the hammams in Istanbul are stunning and it'd be an excellent experience. Ayasofya Hurren Sultan Hamami is one of the best, supposedly being built by a famous Turkish architect Mimar Sinan.
9. Witness the Suleymaniye Mosque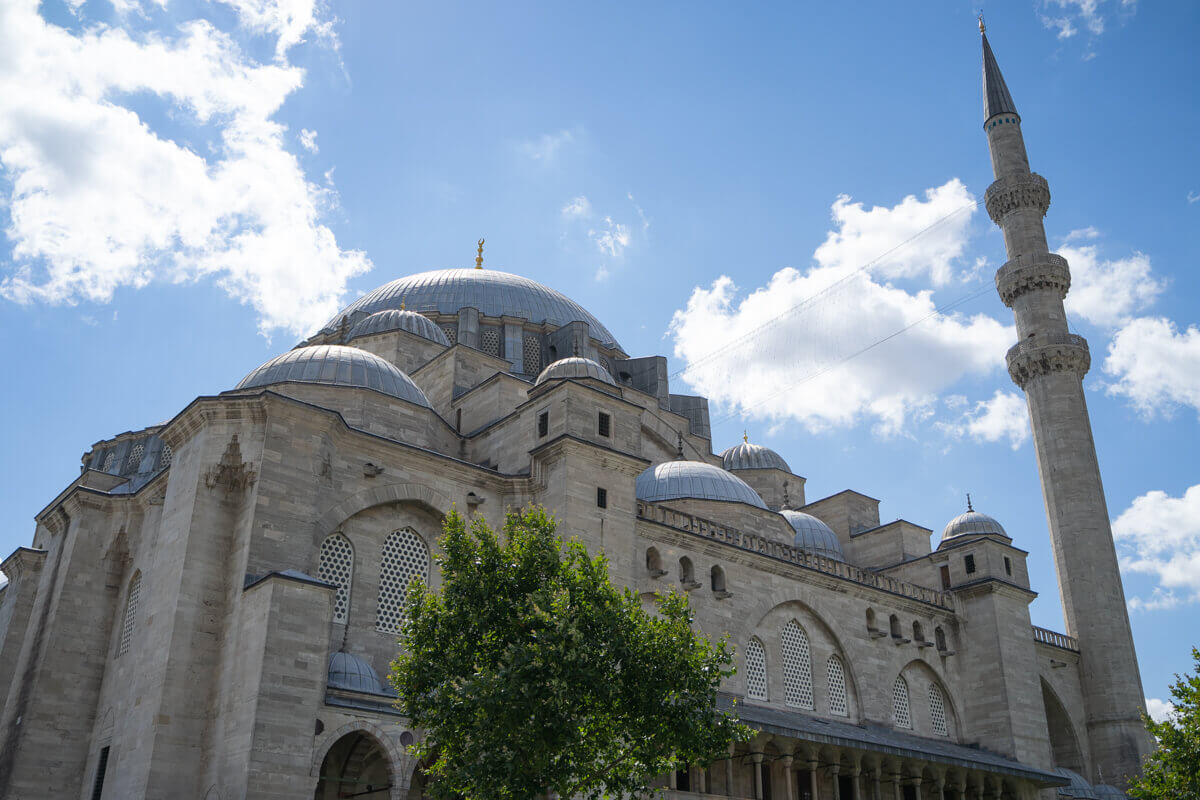 As the saying goes, when in Rome! If you're in Istanbul, famous for its mosques, it only makes sense to visit the best ones. The Suleymaniye Mosque certainly fits the bill.
Its size is what draws you in, and then once you get inside, it blows you away. It's here, inside, where you can truly appreciate the size of the dome that sits high in the sky.
Located just a short walk away from the Grand Bazaar, it'd be an excellent way to spend a few hours in the city, combining the two (or three if you count the Spice Bazaar too!)
10. See A Whirling Dervishes Show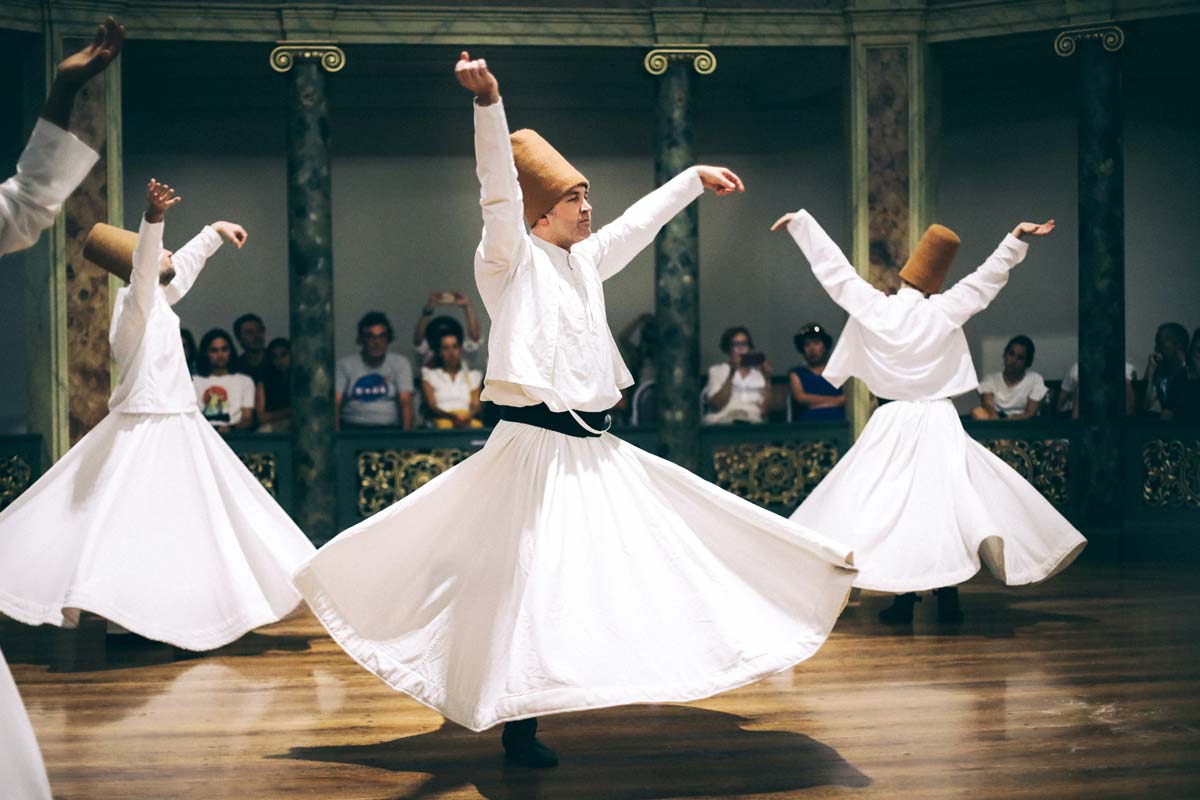 If you're after seeing something a little more special, then a Whirling Dervishes show might just be what you're looking for. The ceremony, also known as a Sema, is an important part of Turkish Islamic culture.
Performed for centuries, the show represents a spiritual journey that the Mevlevi people undertake in order to become a more mature person. Their outfits and the 'whirling' ensure it's a sight not to miss.
---
Festivals and Events
November is a month of change in Istanbul. There's a small number of events happening during the month, so here's our short list of events for you to be aware of if you happen to be visiting.
7th November – Istanbul Marathon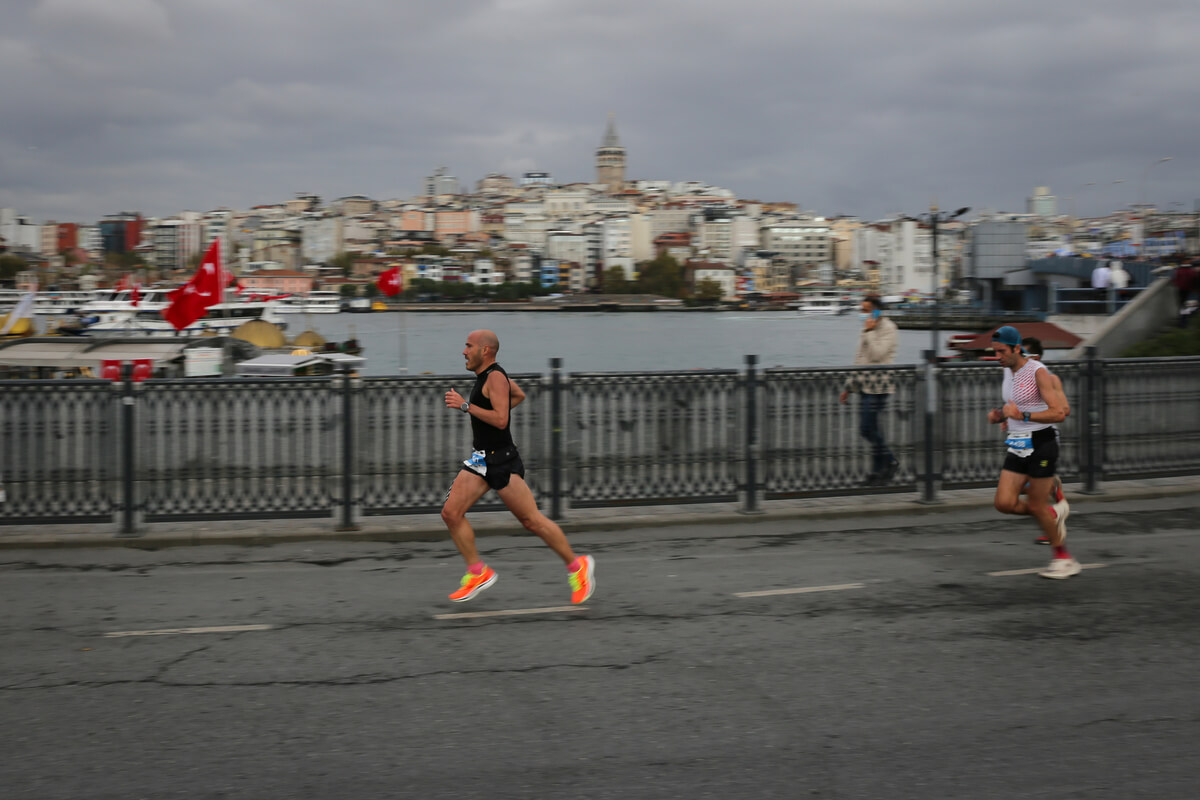 Runners, grab your running shoes because the annual Istanbul marathon takes place on the 7th of November 2023!
2023 is the 43rd year of the Istanbul Marathon and will hold a 42K, 15K as well as an inline skating race over the marathon distance.
The race covers both the European and Asian sides of the city – where else can you run a marathon across two continents?
10th November – Commemoration of Ataturk's Death
Turkey's founding father, Mustafa Kemal Ataturk, passed away on this date back in 1938. In order to commemorate his death, every year ceremonies across the country take place, honoring his role in liberating the country from the rule of the Ottomans.
If you'll be in Istanbul on the 10th of November, it would be an interesting experience to see the ceremonies that take place across the city.
---
Pros and Cons of Visiting Istanbul in November
So, as we've discussed, Istanbul is an incredible city that has so much to offer in any month of the year. If you're still not sure if Istanbul is worth visiting in November, here's a breakdown of the pros and cons.
Pros
Earlier on in the month, it can still be warm.
All attractions are open.
November is well out of peak season so attractions will be quieter than in the summer.
Potentially some good last-minute deals on flights and hotels.
Cons
November is one of the rainiest of the year.
Days are certainly much shorter than in the summer.
Nights will feel cold.
---
Where To Stay in Istanbul in November
One good thing about visiting Istanbul in November is that it's reasonably quiet this time of year. Be prepared and book accommodation in advance…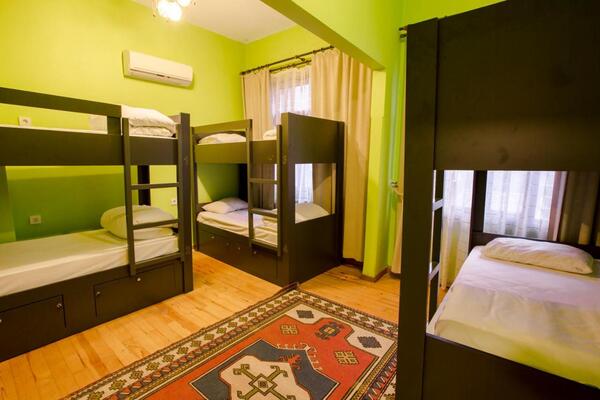 Best Hostel in Istanbul – Cheers Hostel
Cheers Hostel is the best-located hostel in Istanbul, nestled behind the Hagia Sophia and the Blue Mosque. It offers comfortable, individually styled rooms and dorms, with spacious shared bathrooms. The terrace bar and restaurant serve up kebabs and international cuisine for those who don't want to venture far for food and have wonderful views of Istanbul's Old Town.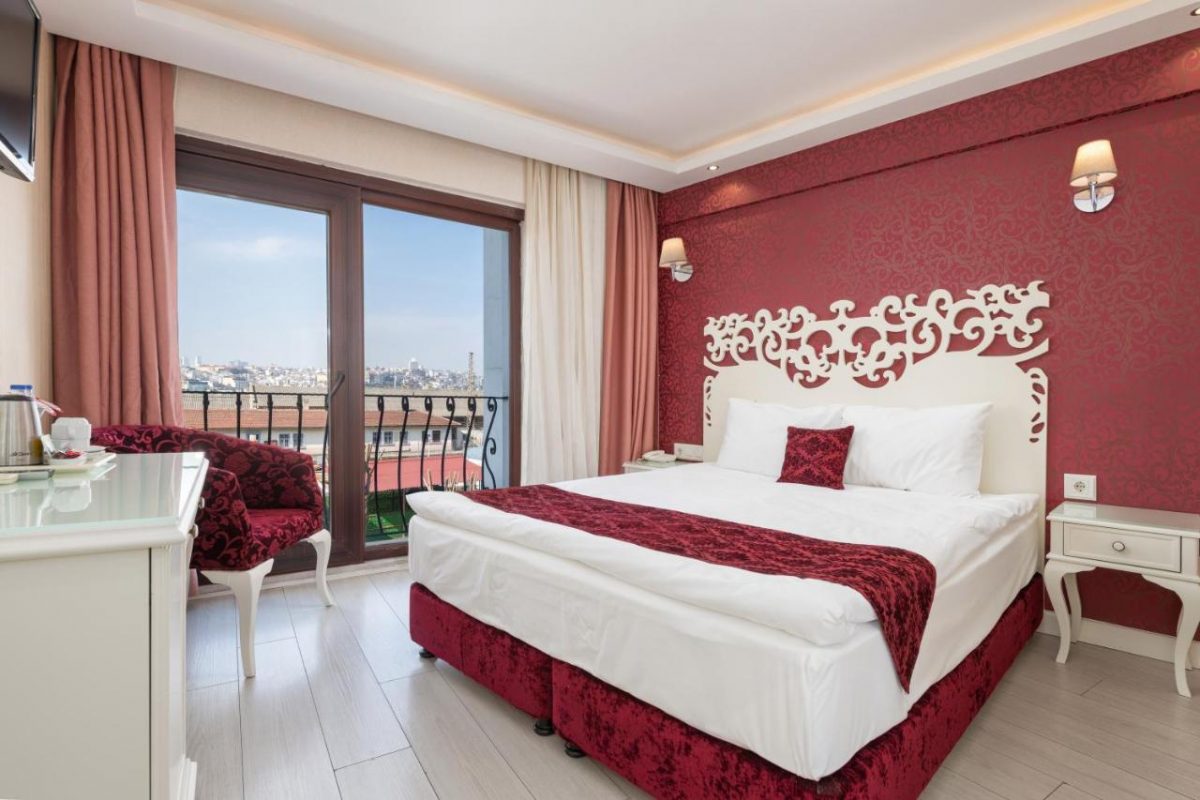 Best Mid-Range Hotel in Istanbul – Dream Bosphorus Hotel
If you're looking for a mid-range hotel in a great neighborhood, then Dream Bosphorus hotel is the ideal choice. It's located in the heart of Old Istanbul, in the Sirkeci area. Each room has been individually styled in traditional Turkish decor and comes with a private bathroom and 24-hour room service. Some rooms have views of the Golden Horn. Each morning a daily breakfast buffet is served and the Dream Café offers soft drinks and snacks throughout the day. Each afternoon, it's worth returning for free cakes and cookies.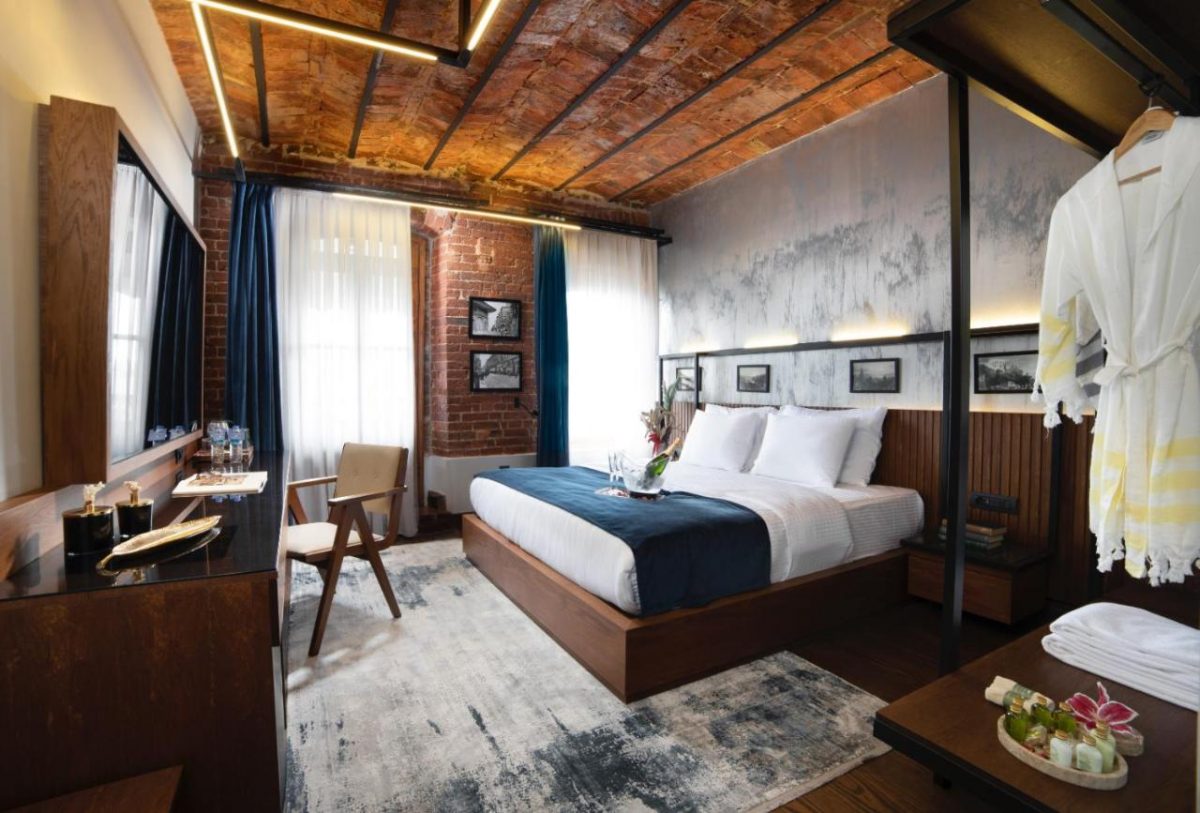 Best Luxury Hotel in Istanbul – Hotel DeCamondo Galata
Located on the riverfront in Kadikoy, the Hotel DeCamondo is the ideal place to stay for a luxury getaway. It has a stunning bar and terrace as well as an onsite restaurant and car rentals. Each morning, a continental or a la carte breakfast is offered, and when it comes to exploring, the hotel can help organize your tours and car rentals.
---
Tips for Visiting Istanbul in November
If you do decide to visit Istanbul in November, here are a few tips to make your experience more enjoyable.
Bring a jumper and warm clothing for the evenings. Although it can be warm in the daytime in November, it is still cold at night and you'll want to bring a warm jumper to wear when going out for dinner.
Bring waterproofs! There is a good chance of rain if you visit in November – bring an umbrella!
Pack a headscarf if you're a woman. You will need a scarf to cover your hair when entering a mosque. You also need your knees and shoulders covered, which shouldn't be a problem if visiting in the winter.
Get an Istanbulkart at the airport. This is a transport card that enables you to get on buses, metros, and trams. It's best to get this at the airport to avoid trying to sort it in the city where it's much busier.
Carry an umbrella and waterproof clothing. You might have a small chance of rain this time of year so be prepared with your waterproof gear.
Carry cash for the markets. Many shops still don't accept cards.
Are you reading this from Turkey? Maybe you need a VPN!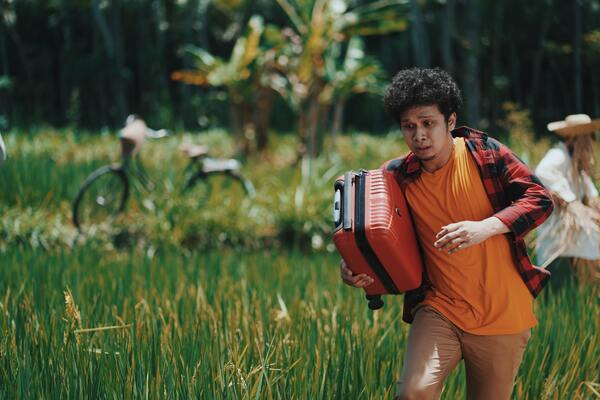 If you're already in Turkey, there is one thing you absolutely NEED: a reliable VPN.
You may find some of your favorite websites and apps are blocked in Turkey, such as popular hotel site booking.com
A VPN allows you to get passed this ruling and enables you to browse these sites without any hassle, and it's completely legal.
We use Express VPN when we're in Turkey and we'd recommend it to anyone. It's affordable, quick, and easy to use.
---
FAQs About Istanbul in November
Here's what people usually ask us about visiting Istanbul in November…
Is November a good time to visit Istanbul?
Yes, November is a good time to visit as it's out of the high season which means fewer crowds and cheaper prices. It has cooler weather which is good for exploring.
Is November crowded in Istanbul?
No, Istanbul is not crowded in November. It's a nice, calm atmosphere!
Is November cold in Istanbul?
The weather can be cold at the end of November and reasonably warm at the start. The night time temperature is cool throughout the month.
---
Before You Go
So there you have it, this is everything you need to know about visiting Istanbul in November. There are cooler days with some chance of rain, but many of Istanbul's attractions are indoors.
Before you go, make sure to bring warm clothing for the evenings.
As this is the Autumn season, there are fewer events and festivals, but still a few things going on.
We hope you have a great time exploring Istanbul in November!
Disclaimer: Some of the links above are affiliate links. That means if you book or make a purchase through the links, we will earn a small commission at no extra cost to you! The money will help run this site! Thank you!