As the holiday season approaches, you might be wondering; does Turkey celebrate Christmas?
Officially, Christmas is not celebrated in Turkey as most Turkish people identify as Muslim, however there are still Christmas events and festivities happening in Istanbul for the benefit of tourists, so you can find festive cheer in the city despite the fact it's not celebrated by the locals.
Since Istanbul receives such a huge influx of tourists, Christmas doesn't go by unnoticed, with many events, decorations and Christmas markets taking place throughout the month of December.
In this guide, we will share what Christmas in Turkey is like, how the locals may celebrates Christmas, and what you can expect from this festive period.
---
Does Turkey Celebrate Christmas?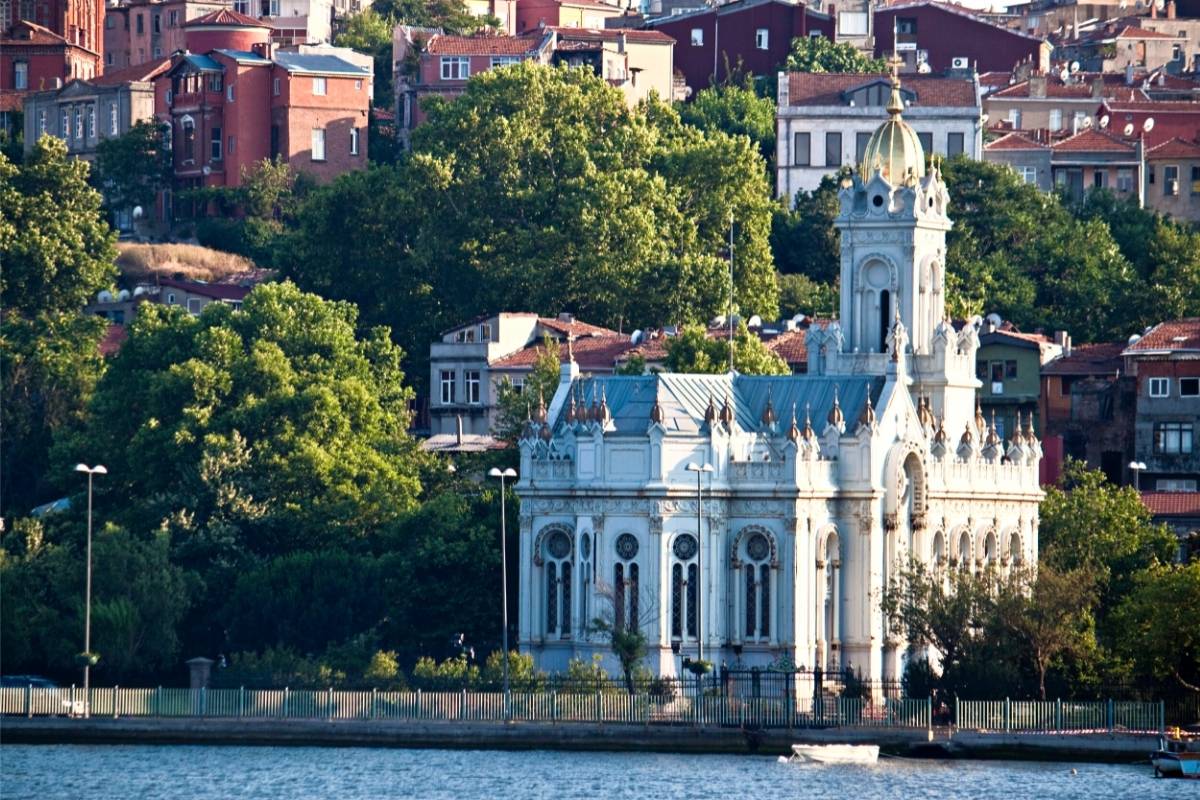 Officially, Turkey does not celebrate Christmas since the majority of the population identify as Muslim. According to a report by Pew Research Center, 99.8% of Turks identify as Muslim, and since Christmas is a Christian holiday, it is not celebrated by most people.
Christmas Eve, Christmas Day and Boxing Day in Turkey are not public holidays and are treated as any other day.
However, Pew Research Center also reported there were 320,000 people who identified as Christian (Oriental Orthodoxy, Greek Orthodox or Armenian Apostolic) who live in Turkey.
Istanbul has a large Christian presence, with 75 Greek Orthodox churches and 48 Armenian Apostolic Churches in the city alone.
Those visiting Istanbul during Christmas will find ceremonies take place at the most famous churches in Istanbul, including Virgin Mary Greek Orthodox Church in the Balat neighborhood, St. Anthony of Padua Church on İstiklal Avenue, St. Stephen's Bulgarian Orthodox Church, and Three Horan Church.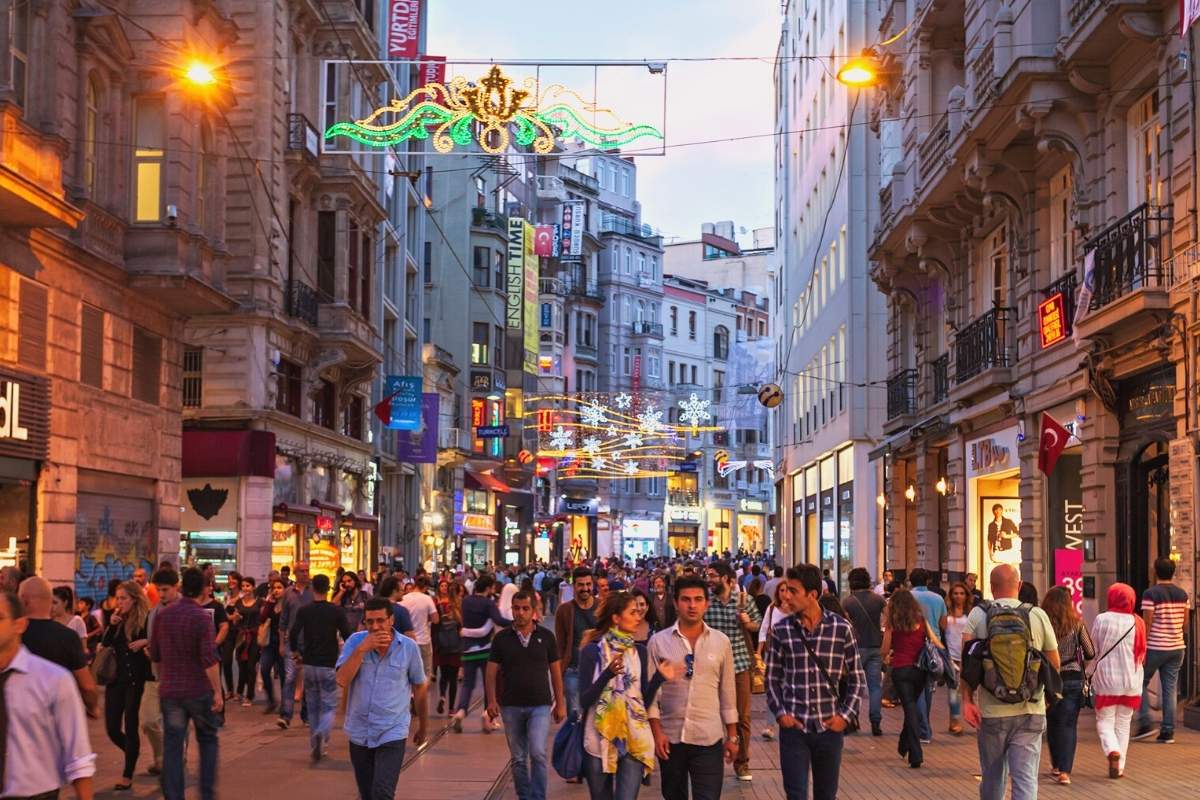 Although it's not officially celebrated, those visiting Istanbul and other major cities in Turkey may notice Christmas decorations on display, especially along the famous Istiklal Street and in Istanbul's shopping malls.
The reason for this is because of tourism. It's estimated that Turkey's tourists mostly come from Germany, Russia and the United Kingdom, in which Christianity is the dominant religion for these countries.
Since Turkey receives 6.5 million tourists per month, you can see why they may choose to put up decorations for those visitors. It's also possible to snow in Istanbul, which means you could have a wonderful White Christmas if you're really lucky.
---
What Happens on Christmas Day in Turkey?
Because Christmas isn't widely celebrated in Turkey, in fact it's estimated only around 0.2% of the Turkish population celebrate it, you can expect the country as a whole to be "business as usual" on Christmas Day.
You may see some decorations on display, but there won't be any major parades or festivities happening.
That said, there is a large Christmas Market held outside the Four Seasons Hotel every year from the 8th – 25th December in Istanbul. It's a huge event with live music, fairground rides and an ice rink.
Other places that may hold ceremonies or events is at the Christian churches, which are mostly located in Istanbul.
Outside of Istanbul, you probably won't even notice it's Christmas…
It's also interesting to note that there is also still a Santa Claus in Turkey. In Turkey, Santa Claus is known as Noel Baba, who is believed to bring gifts on New Year's Eve instead of Christmas.
So, while Christmas may not be a big deal in Turkey, New Year's Eve is often celebrated with festive cheer.
---
Where to Spend Christmas in Turkey?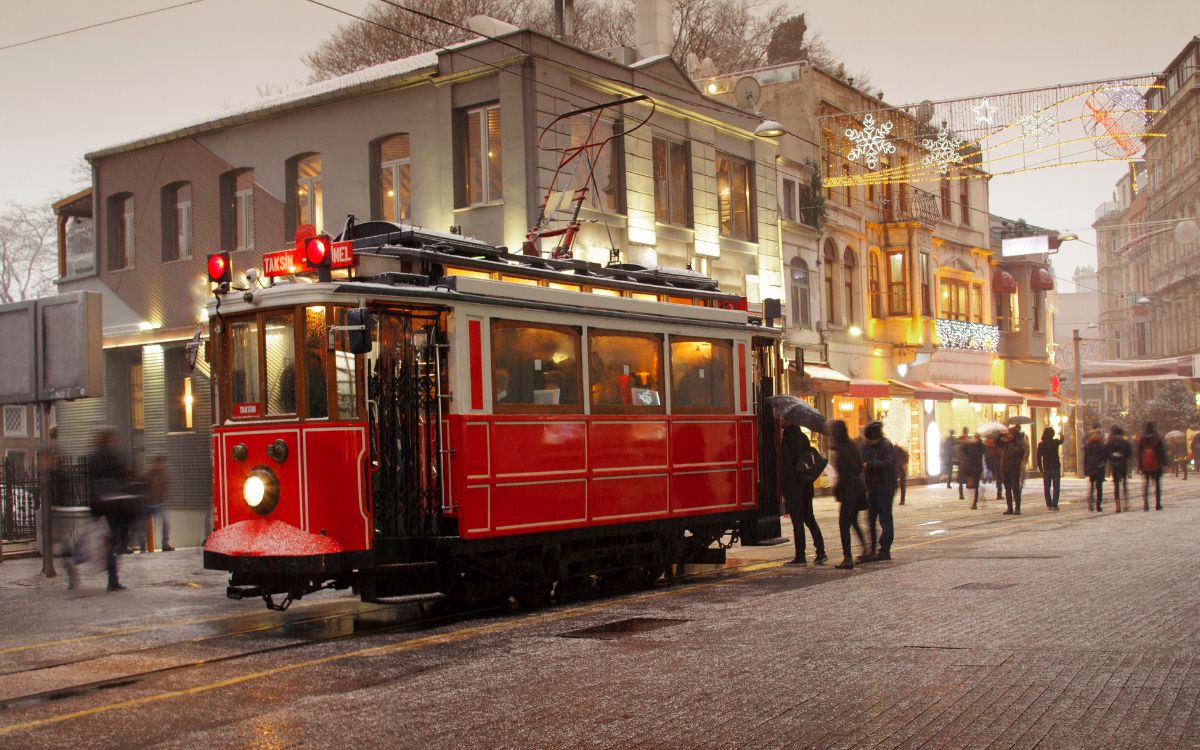 Although Christmas isn't officially celebrated in Turkey, Istanbul is the place to be where you can soak up the holiday spirit.
Istanbul is the best place in Turkey to celebrate Christmas, since it's the city that has the most going on around the festive period. The Istanbul Christmas Market held at the Four Seasons Hotel is worth checking out to feel the holiday cheer.
You can stroll through beautifully decorated stalls and do some Christmas shopping, sip on warm beverages, and skate around on the ice rink. You can also ride the ferris wheel which overlooks the Bosphorus.
If you're looking for a more serene and peaceful Christmas experience and you're not bothered about traditional celebrations, Cappadocia is a fantastic destination.
Imagine waking up on Christmas morning to witness hot air balloons floating across the surreal landscape, and if you're lucky, it might even snow, which is common during winter in Cappadocia.
---
Does Turkey Celebrate the New Year?
While Christmas is not cause for a big celebration, New Year is another matter. The arrival of the new year is embraced with enthusiasm and joy in Turkey, and for the local people and tourists, New Year's Eve is a big day.
It's celebrated as it is in most cities, with crowds of people eagerly awaiting the clock to strike midnight and welcoming the new year with fireworks, parties, and family gatherings.
In local culture, New Year's Eve is a time when people come together to bid farewell to the old and welcome the fresh start.
---
Final Thoughts
So in short, Christmas is not cause for a big celebration in Turkey as it's not celebrated by the majority of the local population, however due to the large influx of tourists, particularly in Istanbul, some events take place to celebrate the season.
Remember, Turkey has a rich cultural heritage and countless enchanting destinations waiting to be explored, and just because Christmas is treated like any other time of the year, it's still a magical place to visit.
I hope this guide gives you a better understanding of how Christmas is celebrated (or not) in Turkey.