"Is Istanbul safe to travel?" has to be one of the most popular questions we get asked, and it is not surprising why. Just a little more than 5 years ago, the country (especially Istanbul) was a victim of terrorist attacks that destroyed many people's faith in Turkey's safety.
But nowadays, Istanbul is generally a very safe city to visit. Yes, of course, there are still dangerous parts of the city, but travelers won't have to worry about them as long as they stay on the tourist path. The biggest concerns when visiting Istanbul nowadays are petty crimes such as pickpockets, and the rampant scams throughout the city.
That is what we are here for! After falling for numerous scams ourselves, and wandering off the beaten path into sketchy neighborhoods, we are here to tell you all the safety tips in Istanbul so you can have the perfect trip!
Planning a trip to Istanbul last-minute?
Make sure you book your tours, places to stay, and airport transfers ahead of time to ensure availability!
Here is our recommended airport transfer in Istanbul:
Here are our recommended tours in Istanbul:
Here are our recommended places to stay in Istanbul:
Magnuara Palace Hotel (Gorgeous hotel in the historic centre!)
Cheers Hostel (Budget hostel near the Blue Mosque!)
---
History Of Safety In Istanbul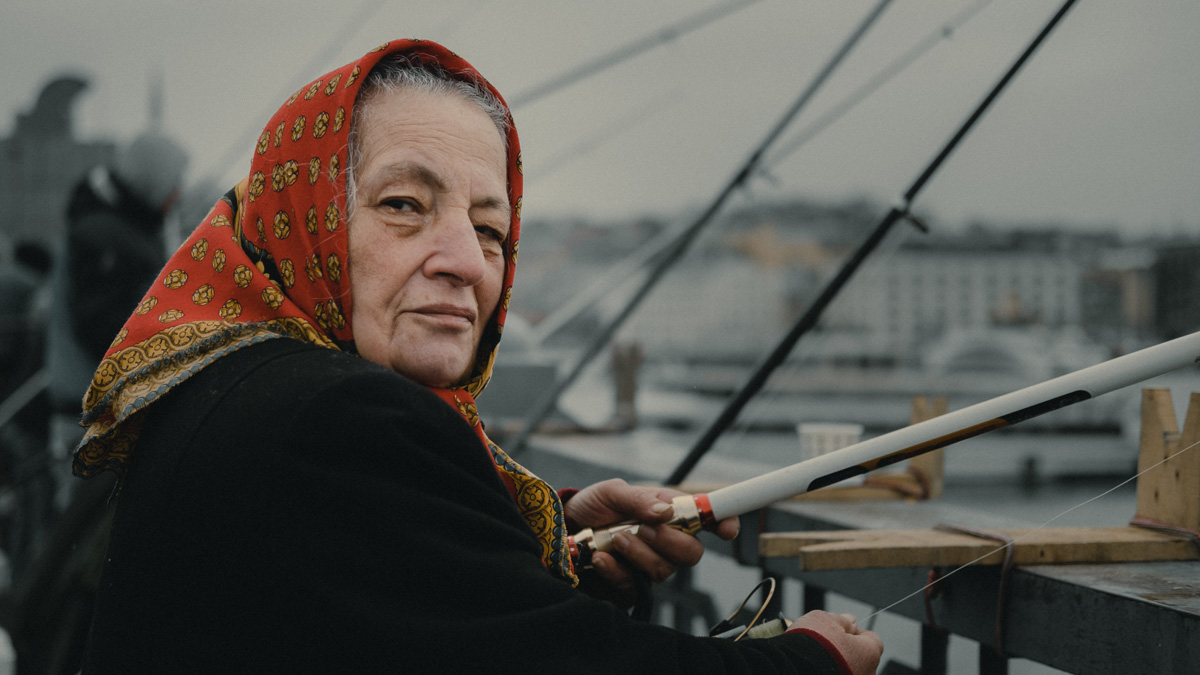 If Istanbul is safe, why do so many people have the perception that Istanbul and Turkey are dangerous? It all started in 2015.
Beginning in 2015, there was a series of terrorist attacks in Istanbul that really shook up the city. The first one happened in 2015, when a suicide bomber blew himself up in Sultanahmet Square, right next to two of the most historical sites in Turkey – Blue Mosque and Hagia Sophia.
In 2016, the terrorist attacks got much worse, and the city had 5 bombings and shootings in the entire year. The last terrorist attack was in 2017, which was a mass shooting in a nightclub in Istanbul.
More recently, a terrorist attack took place in Istanbul in November 2022, when a bomb was detonated on the famous Istiklal Avenue, which killed six people.
These terrorist attacks, combined with the Syrian refugee crisis and the political instability in Turkey made Istanbul a very dangerous city to visit in the past.
But since then, the safety situation in Istanbul has gotten significantly better. Millions of tourists visit Istanbul annually, and nearly all of them have a safe and pleasant trip.
However, it is worth noting that Turkey is in an economic crisis, which means that some of the locals are poorer than ever. This has had an impact on the number of scams and petty thefts in the city, but nothing that would jeopardize your safety.
---
Is Istanbul Safe For Tourists?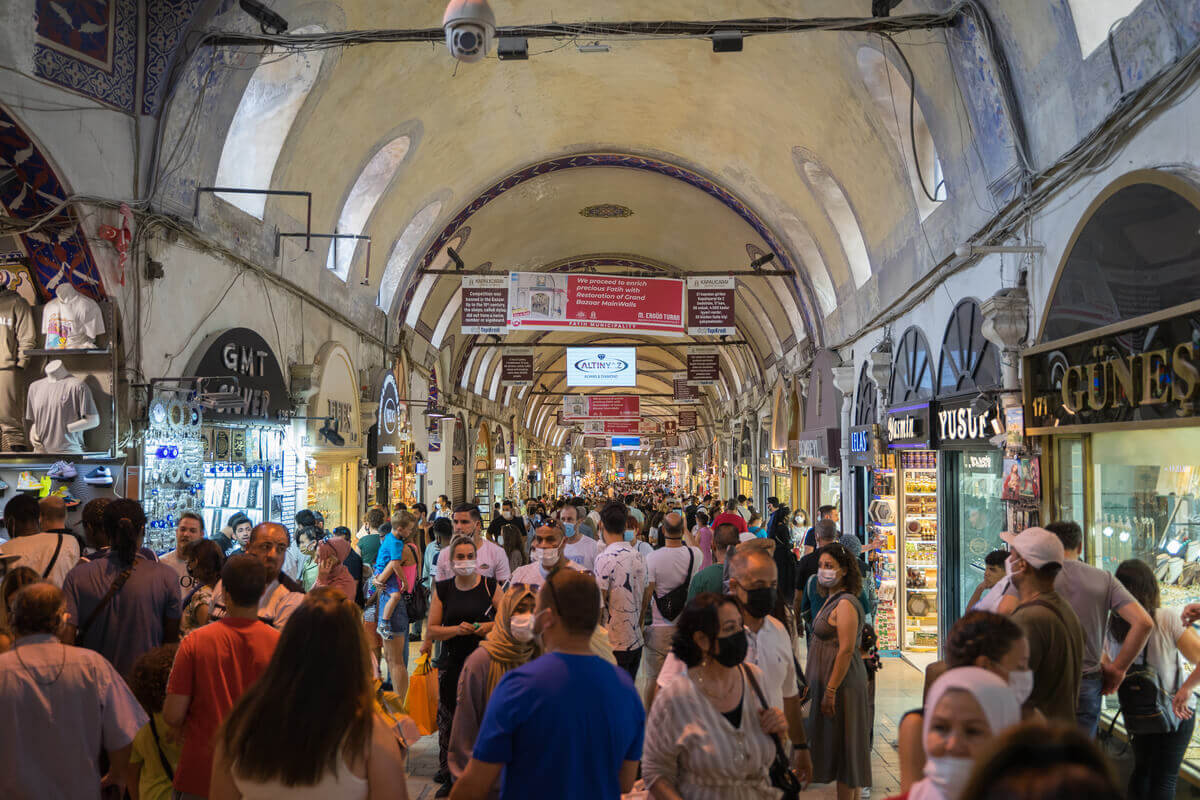 If you are traveling to Istanbul, then it is worth knowing that Istanbul is very safe for tourists. But that requires you to stay in one of the tourist neighborhoods, visit popular tourist attractions, and don't wander too far off the beaten path.
As we mentioned, there are dangerous parts of the city, but those areas offer nothing in terms of tourist attractions, so there is little reason to be there. Typically speaking, travelers won't just randomly get themselves into a risky situation.
It is worth noting that there are some pretty bad scams targeted at tourists. Because of the economic meltdown in the country, the locals are relying more and more on tourists for income. Some of these scams are small, but some can set you back a few hundred dollars! We'll talk more about those below!
---
Is Istanbul Safe At Night?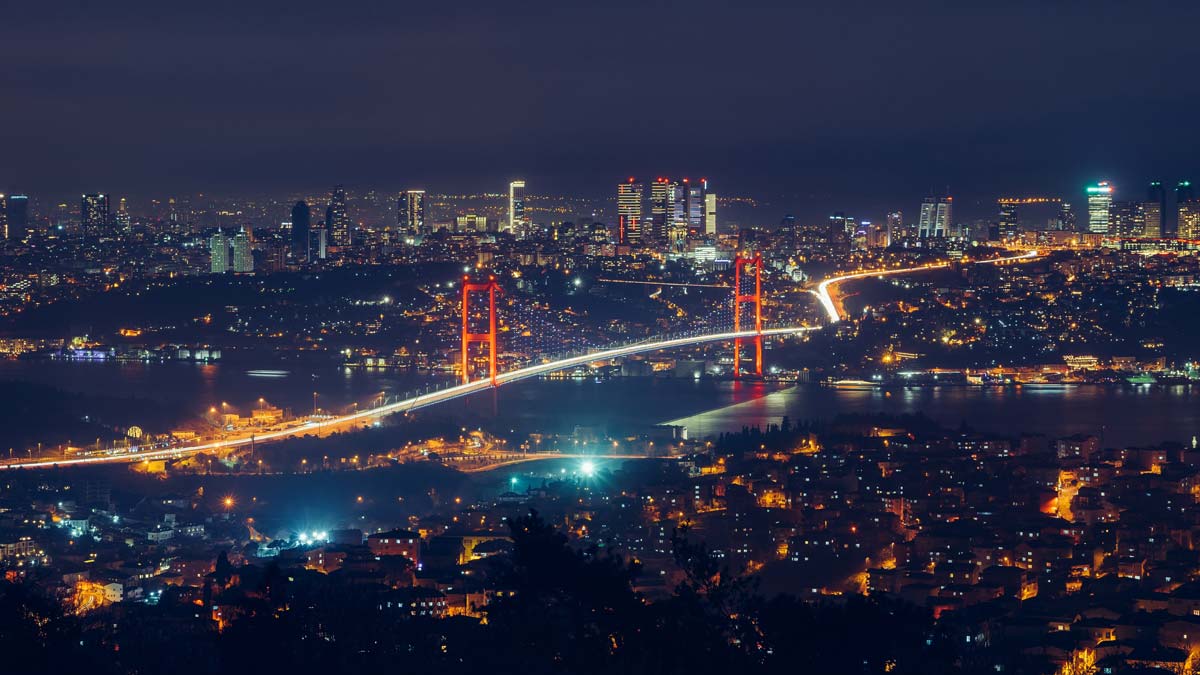 Any city in the world is more dangerous at night than in the daytime, and Istanbul is no exception. Luckily, Istanbul is still quite safe at night, but you should take extra precautions.
Walking around at night in one of the tourist neighborhoods in Istanbul such as Sultanahmet or Kadikoy is quite safe. The places that you should be careful of are the nightlife district in Istanbul, especially near Taksim.
Petty theft and pickpocketing usually happen in crowded nightclubs and bars, and Taksim is one of the most popular areas for nightlife in Istanbul, especially for travelers.
Another risk is getting approached by people who want to show you this place they were recommended. Usually, they'll say they want to have a drink with you, and then take you to a place that is going to be in on the scam. It ends with you paying for all the food and drinks of the party, and it won't be cheap.
---
Is Istanbul Safe For Solo Female Travelers?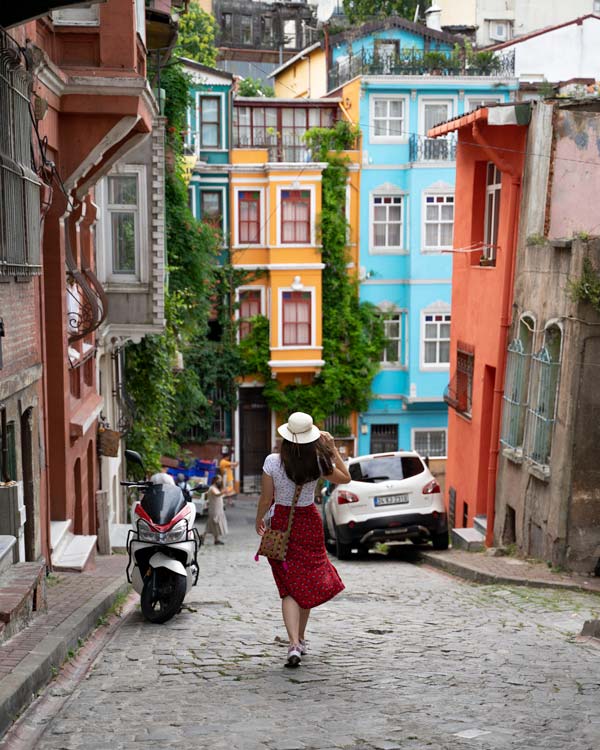 Solo female travelers are not in any particular danger when traveling in Istanbul, but there are some risks they should be aware of.
If you are a solo female traveler, you are very likely to get more attention as you explore the city. Men'll come up to you for a chat, call you beautiful on the street, and try to befriend you. Turkish people are known for their hospitality, and some will be genuinely nice, but there are lots of them that are just after your money.
If someone is extra nice to you and wants to take you somewhere (their cousin's carpet shop, this nice restaurant, etc) other than where you want to go, then it is usually a scam.
If you are a solo woman traveling in Istanbul, you should be extra cautious about going out at night. We've not heard of anyone getting drugged or robbed at night, but we have heard of Turkish men being very aggressive, persistent, and not taking no as an answer.
If possible, we recommend solo female travelers make some friends on their travel either through a Facebook Group or by staying in one of the social hostels in Istanbul. If all else fails, check out one of the pub crawls in the city if you want a fun and safe night out!
---
Safe Areas In Istanbul And Where You Should Stay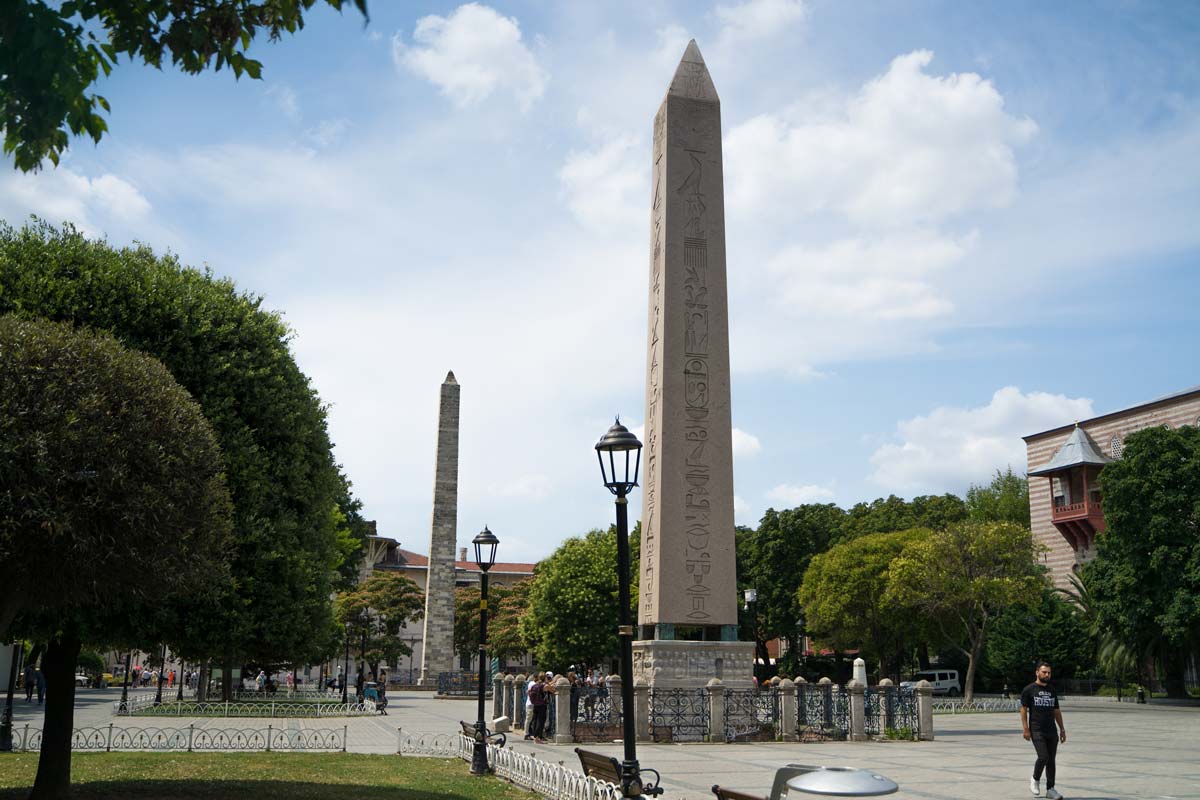 Staying in a safe area in Istanbul can highly increase your chance of not encountering any dangerous situations. There are many areas to stay in Istanbul, but when it comes to safety and a tourist's point of view, there is nowhere better than Sultanahmet, the historic center of Istanbul.
This area is home to the best things to do in Istanbul – from the Grand Bazaar to the Hagia Sophia and Topkapi Palace. Since this neighborhood is quite sacred, there is no nightlife here, which means there are no drunks or people under the influence.
Here are our favorite places to stay in Sultanahmet:
---
Are Taxis Safe In Istanbul?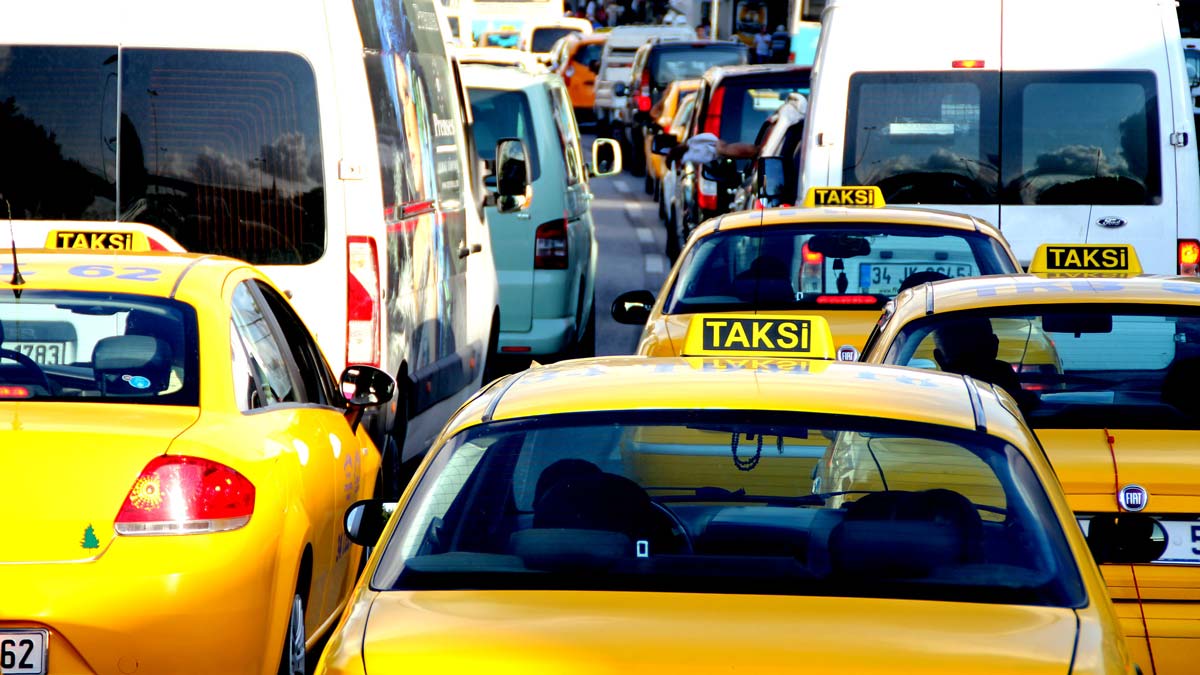 Taxis are safe in Istanbul, but I've not encountered a taxi driver that did not try to scam us. The situation has gotten so bad that we have started to take only Uber in Istanbul, which is always cheaper because the price is fixed beforehand.
Taxi drivers are not known to rob tourists, but they'll most certainly try to scam them. One of the most common taxi scams in Istanbul is by taking a detour. Taxis in Istanbul are metered, and drivers like to take a longer route than needed.
Sometimes, they'll even drive in the opposite direction. Some drivers will even negotiate a fixed fee before you get in the car, which is a quick indicator they are trying to scam you.
The worst part of this detour scam is that most of the time it is unavoidable. When you realize you've gone the wrong way or taken a detour, it is already too late. If you confront the driver, they'll often say they took the detour because there is road construction or traffic, so the detour is actually the best way.
It is almost always better to get an Uber in Istanbul, or an Uber Alternative like BiTaksi.
---
Is Public Transportation Safe In Istanbul?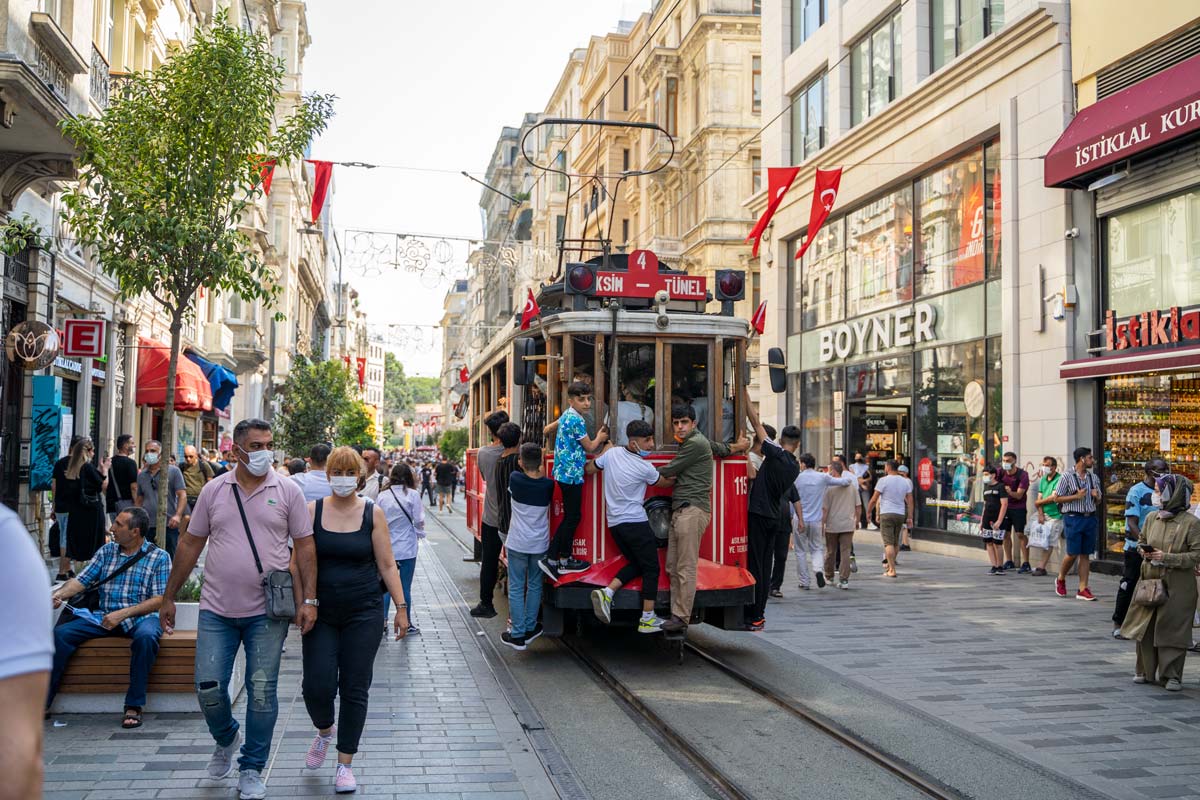 The public transportation in Istanbul is incredible. With many modes to choose from, public transport is a traveler's best friend in Istanbul, especially if your budget is low. It can get you to the majority of the sights and even to Adalar, one of the best day trips in Istanbul.
The best part is that public transportation is fairly safe in Istanbul. However, travelers should be aware of pickpockets and thieves, especially if you have a backpack. You should always try to wear your backpack in front of you, and you'll see that's what the locals do as well.
Public transportation in Istanbul can get so crowded that you cannot even move. And that is one of the easiest times for thieves to take something out of your pocket or unzip your backpack and take something from inside. Be extra aware of your surroundings on public transportation, especially when it's busy.
---
Common Scams In Istanbul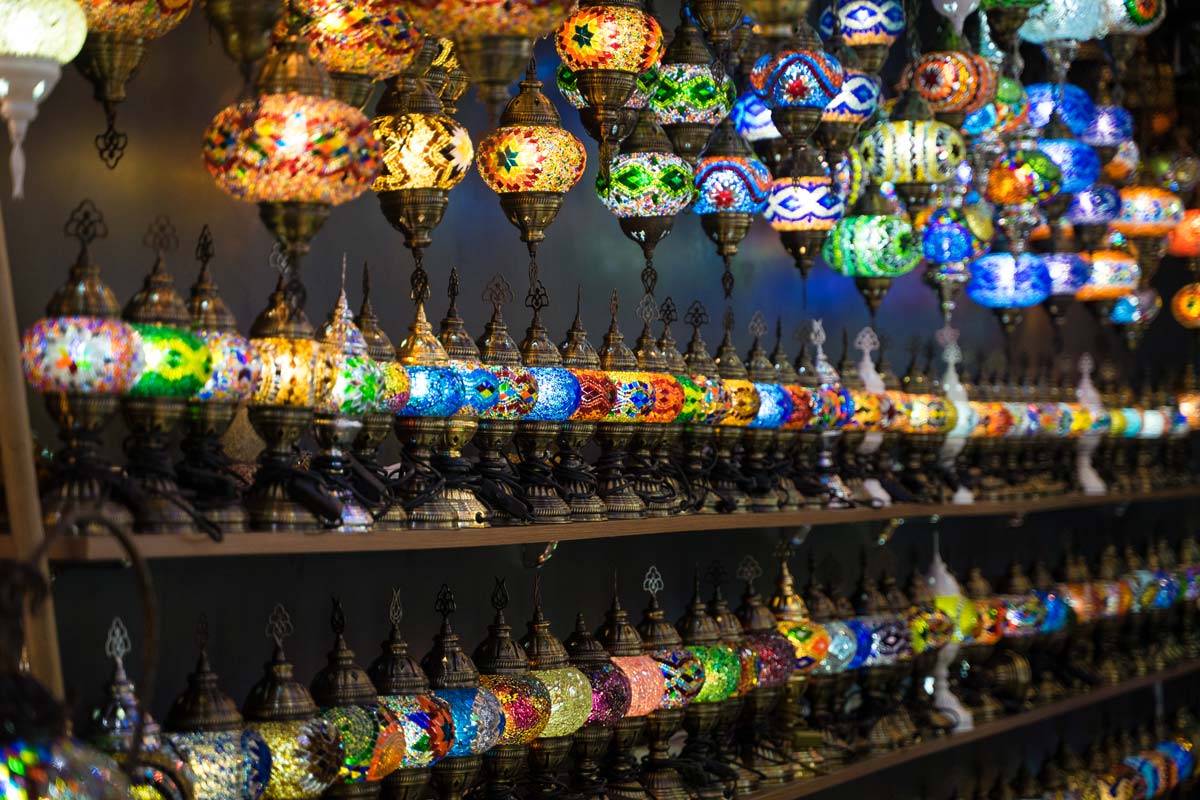 Perhaps the biggest safety concern in Istanbul is the number of scams. We've fallen for a few on our visit to Istanbul, encountered plenty of scammers coming up to us, and met tons of people who have gotten scammed.
One of the reasons why so many tourists get scammed is that Turkish people are very friendly and they are not shy to approach you. And when they offer something, they'll say it is Turkish hospitality and that it is part of their culture.
So naturally, tourists will take up on their offer because they don't want to offend anyone. Yes, many people in Turkey are very hospitable, but there is a bad bunch that ruins it for everyone.
Here is a list of common scams in Istanbul: (Yes, there's a list…)
Taxi Detour Scam – We mentioned this above. This is the taking a detour scam that usually ends up with tourists paying at least 20% more than they should. Take an Uber to avoid this.
The Dropped Brush, Shoe Shine Scam – A random person will drop his brush in front of you. When you reach down and pick it up for him, he'll thank you and offer you a "free" shoe shine. He'll insist until you say yes. Then he'll charge you for it after he is done.
"Free" Things – To elaborate a bit on the point above, anytime that someone says something is free in Istanbul, it usually isn't. And once you accept your "free" thing, you'll be asked to pay. This is more common in touristy neighborhoods in Istanbul, such as Sultanahmet and Taksim.
Menu With a Different Price – This scam is most popular in restaurants. The price of your food from the menu you ordered from is not the same when you ask for your bill. Sometimes a server will even tell you there's no menu or that the prices on the menu are not updated due to inflation. This usually doesn't happen in renowned places, but just to be safe, take a photo of the menu before ordering your food.
"Let's just have a drink" scam – This is a very popular nightlife scam in Istanbul. We briefly talked about this above. Usually, someone will approach you in a very friendly manner. After exchanging a few lines and getting to know each other, the locals will invite you to have a drink with them. He'll take you somewhere he recommends, then orders lots of food and drinks (and sometimes women). Then he'll make you pay the bill in cash, and the entire establishment is in on this. If you don't have enough money, they'll escort you to an ATM and make you take out cash
Swapping Bank Notes Scam – When you try to pay for something, the person swaps out your banknote so it looks like you gave them a smaller bill than what you actually gave them. Alternatively, they swap out for a fake one and tell you that they can't take that one for whatever reason.
---
Crime And Terrorism in Istanbul
Crime and terrorism in Istanbul used to be a real concern, but now the situation is much better. Most of the issues nowadays happen near the Syrian border and Ankara, the capital of Turkey. There have not been any terrorist acts in Istanbul since 2017, and from the way the politics are going, it looks like they'll be unlikely to occur in Istanbul.
Violent crimes against tourists are also extremely rare. In fact, we have not heard of any travelers becoming victims of serious crime in Istanbul.
---
Dangerous Areas In Istanbul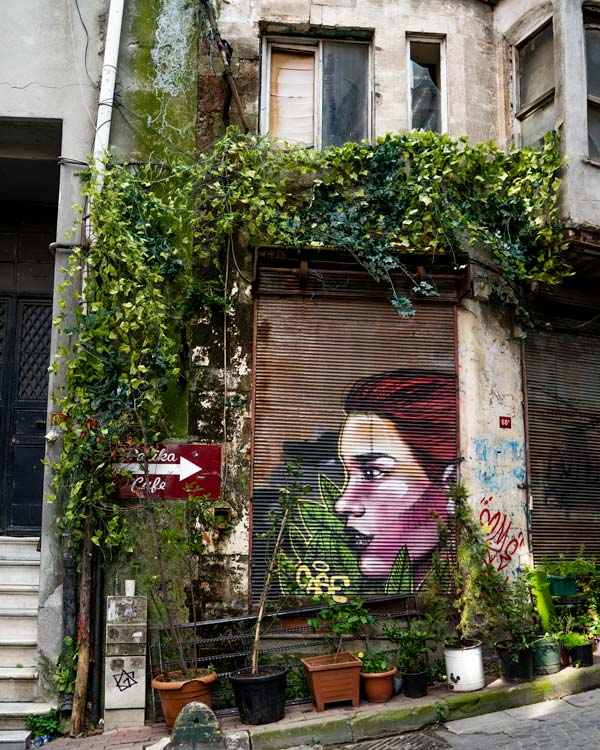 Though Istanbul is safe, there are dangerous areas. Most of these areas are situated very far from the tourist places in Istanbul, so travelers don't have much to worry about.
There are a few that tourists might stumble on. Though these are not the riskiest, your chances of becoming victims of crime are higher here, which is why we have decided to mention them.
Here are the neighborhoods that you should avoid:
Tarlabasi – A very poor neighborhood with lots of minorities. This area is a few blocks away from the famous Istiklal street. Tourists don't usually come here (or even stumble here), but it is worth including just in case.
Dolapdere – Another poor neighborhood in Istanbul. This one is northeast of Tarlabasi and north of Taksim Square. Not super dangerous, but don't visit here unless you know what you are doing.
It might appear that the areas near Istiklal Street and Taksim Square are a bit sketchy, and that wouldn't be exactly incorrect. It is safe enough for tourists nowadays, but increased caution should be exercised near Istiklal and Taksim.
---
Safety Tips For Istanbul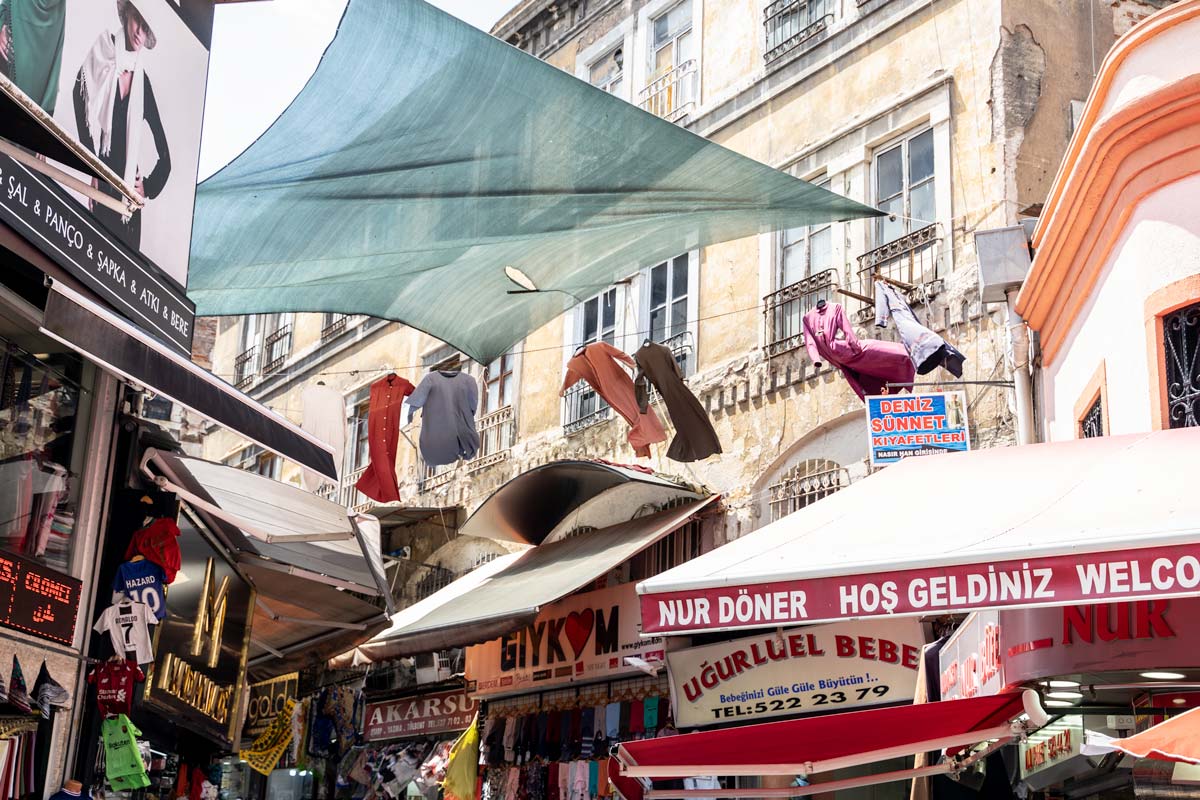 Pick Up A Few Turkish Phrases – Knowing a few Turkish phrases or words can help you get out of sticky situations. Plus, it is a nice way to acquaint yourself with the locals, which might make it less likely for them to want to scam you.
Watch your Belongings – There are over 15 million people in Istanbul. Though Istanbul spans both Asia and Europe, that is still a ton of people. The city is very crowded, which makes it easy for pickpockets and thieves. Keep an extra eye on your belongings.
Get a Sim Card – We highly recommend getting a sim card in Istanbul. That'll help you navigate the city and make you look confident, which makes it less likely for people to approach you. You are also going to need a Turkish number for using some of the local apps such as BiTaksi.
Stay In Sultanahmet – As much as we like to go off the beaten path, staying in the historic center of Istanbul not only puts you within walking distance of the city's best attraction, but it is also one of the safest places in Istanbul. Your visit will be much safer if you stay in Sultanahmet.
Purchase Travel Insurance – If you want peace of mind, we recommend getting travel insurance. For a small cost, you can be completely insured for anything that could happen on your trip! ✔️ Check out our recommended travel insurance here!
---
Safety In Istanbul FAQs
Is Istanbul Airport Safe?
Istanbul Airport was one of the places that terrorists attacked in 2016. But nowadays, Istanbul Airport is very safe. In fact, they built a new airport and it is one of the most modern and incredible airports in the world!
Is Istanbul Safe to Walk Around?
Istanbul is very safe to walk around, as long as you are in the tourist areas. There are dangerous areas in Istanbul that tourists might be more at risk when walking around, but typical tourists won't end up in one of those neighborhoods.
Is Tap Water Safe To Drink In Istanbul?
Tap water is treated in Istanbul, so it is actually safe to drink. Though you might find that locals don't drink tap water in Istanbul, and that is because the taste isn't exactly the best. If you are a tourist, we recommend drinking bottled water instead.
Is Istanbul Safe to Live?
For the most part, Istanbul is safe to live. This culturally rich city has plenty to offer, and more and more expats are calling this city their home. As long as the political situation stays the same, Istanbul is safe to live.
Is Istanbul safe for LGBTQ+?
Though Istanbul is one of the more liberal Muslim countries, public affection, especially between LGBTQ+ members, is looked down upon. Same-sex relationships aren't illegal in Turkey, but some of the older generations might show discontent about them. But generally speaking, LGBTQ+ members are not at any major risk.
Is it safe to drive in Istanbul?
Local drivers in Istanbul are known to be aggressive, and there are plenty of unusual hazards that drivers might need to be aware of, such as animal crossing, kids playing on the street, and more. Istanbul is also known for its horrible traffic. So, driving in Istanbul might not be the safest, and since public transportation is so great, there is little reason to drive in Istanbul.
---
So, Is Istanbul Safe?
Generally speaking, Istanbul is very safe, especially for tourists. But there are some things travelers should be aware of, and that is the number of scams in the city and the possibility of ending up in a sketchy neighborhood. But as long as you use common sense and follow our safety tips, your trip to Istanbul should be enjoyable and safe!