One of the questions we get asked a lot about these days is – is Antalya worth visiting?
It's a region that has become increasingly popular over the years with more and more resorts opening up, offering all-inclusive stays next to some of the most pristine beaches. When somewhere becomes popular, it's common to think that maybe it's becoming spoiled by over-tourism. But that's not the case for Antalya.
Antalya is one of the most popular destinations in Turkey and is definitely worth visiting. The region is home to some of the most stunning beaches in Turkey and exciting watersports. The city is rich in history, with a charming Old Town (Kaleici) as well as plenty of ancient ruins dotting the gorgeous and diverse landscape.
There are many reasons why Antalya is worth visiting, which is why we've written this guide to cover why you need to include Antalya on your next Turkey itinerary.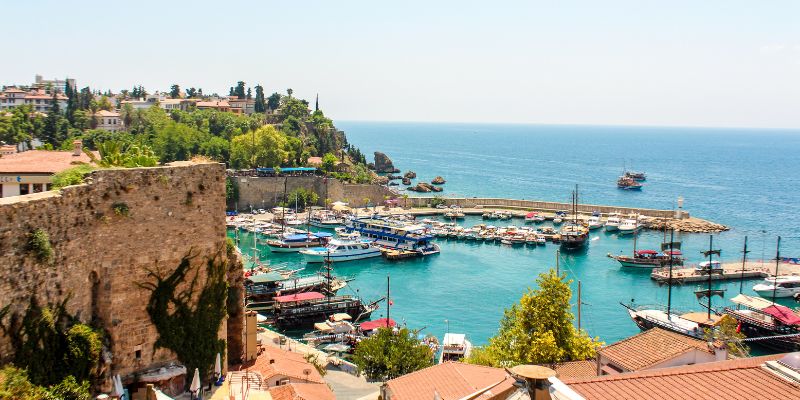 ---
Reasons to Visit Antalya
1. Bathe on the Best Beaches
One of the major reasons to visit Antalya is for its beaches. Located on the Turkish Riviera, otherwise known as the Turquoise Coast, you will find a plethora of sandy beaches with crystal clear waters in the region.
What makes Antalya a great place to visit for beaches is the variety. You will find some buzzing, family-friendly beaches such as Konyaalti Beach and Akçagerme Beach (which has an inflatable aquapark), but you'll also find some secluded coves like Suluada Coves where you can find a bit more privacy.
For more seclusion and privacy, consider taking a boat tour from Antalya to one of the uninhabited islands, hidden bays or coves.
The beaches in Antalya can be both sandy or pebbly, but they all have access to that inviting Mediterranean waters. Because they are one of the biggest attractions in the region, they are well maintained and clean.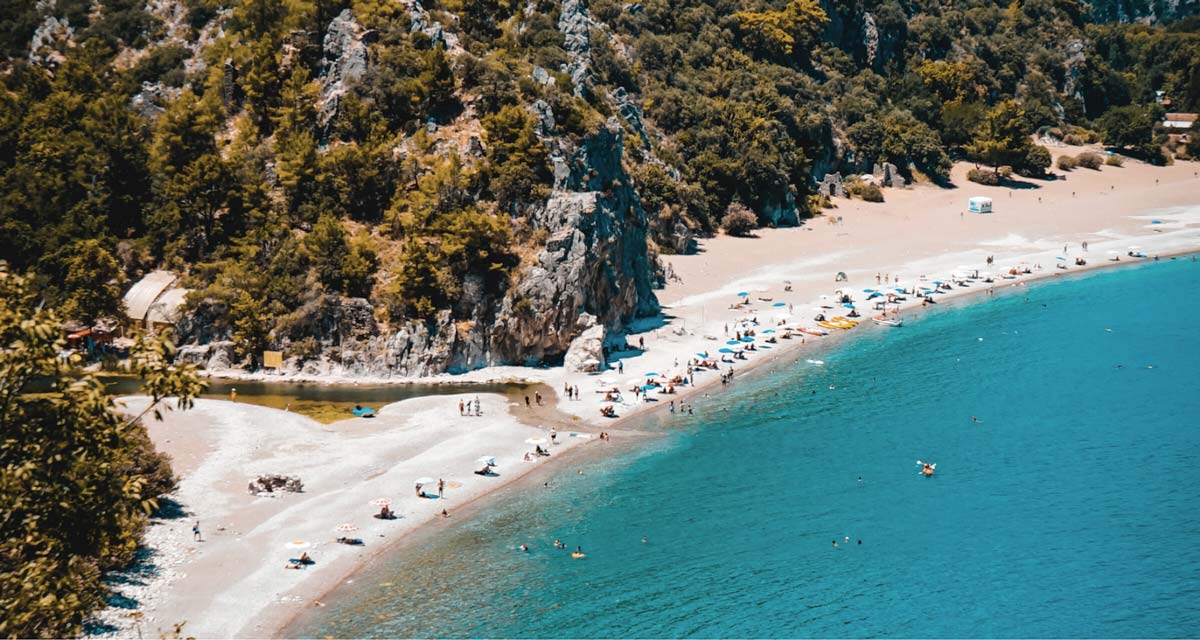 2. Be Within Close Proximity to Major Landmarks
Antalya is located on the South Coast of Turkey, but when you look at it on the map, it's pretty much in the center of the country. This means it's a great place to base yourself to explore other parts of the country on a day trip from Antalya.
You can visit some of the major Turkish landmarks in the country all within a few hours there and back. Here are some of the popular attractions you can visit within a day trip from Antalya:
Ephesus
Lycia Rock Tombs
Pammukale
The Taurus Mountains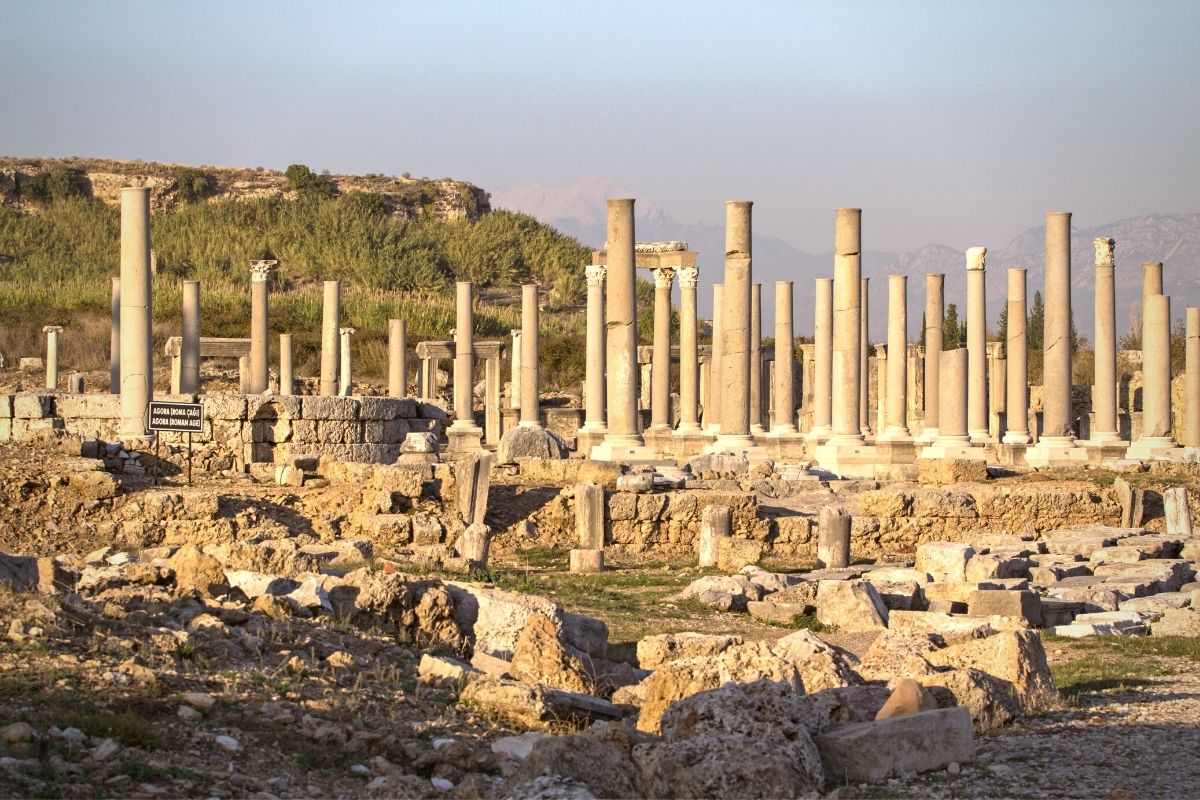 3. Try Food Unique to the Area
Contrary to what people believe, Turkish food is not all kebabs. And in fact, each region of Turkey has its own unique cuisine. In Istanbul for example, there is a unique variety of street food in Istanbul that can only be found there, such as stuffed mussels and fish sandwiches.
In Antalya, it also has its own unique cuisine. Antalya was founded by the Attalid dynasty, or the Greeks, and was then conquered by the Romans, and then the Ottomans, and then occupied by Italy during WWI.
As each tribe settled here, they also bought with them their staple foods, which blended with traditional Turkish flavors, created something unique to Antalya.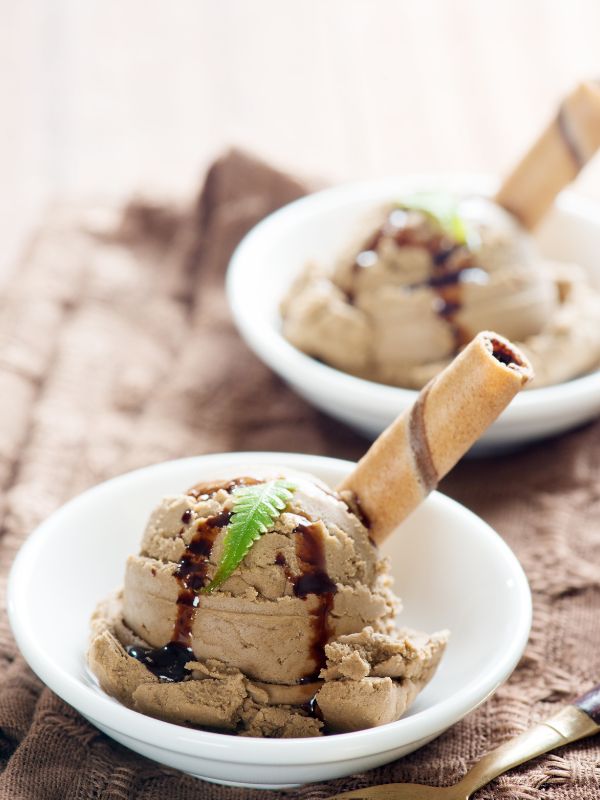 Some popular Antalya foods you must try are:
Burnt ice cream
Lentil ice cream
Tahini Pumpkin Dessert
Bağaça
Bergamot Marmalade
Hibeş
Leğen Kömbesi
4. Enjoy the Best Nightlife in Turkey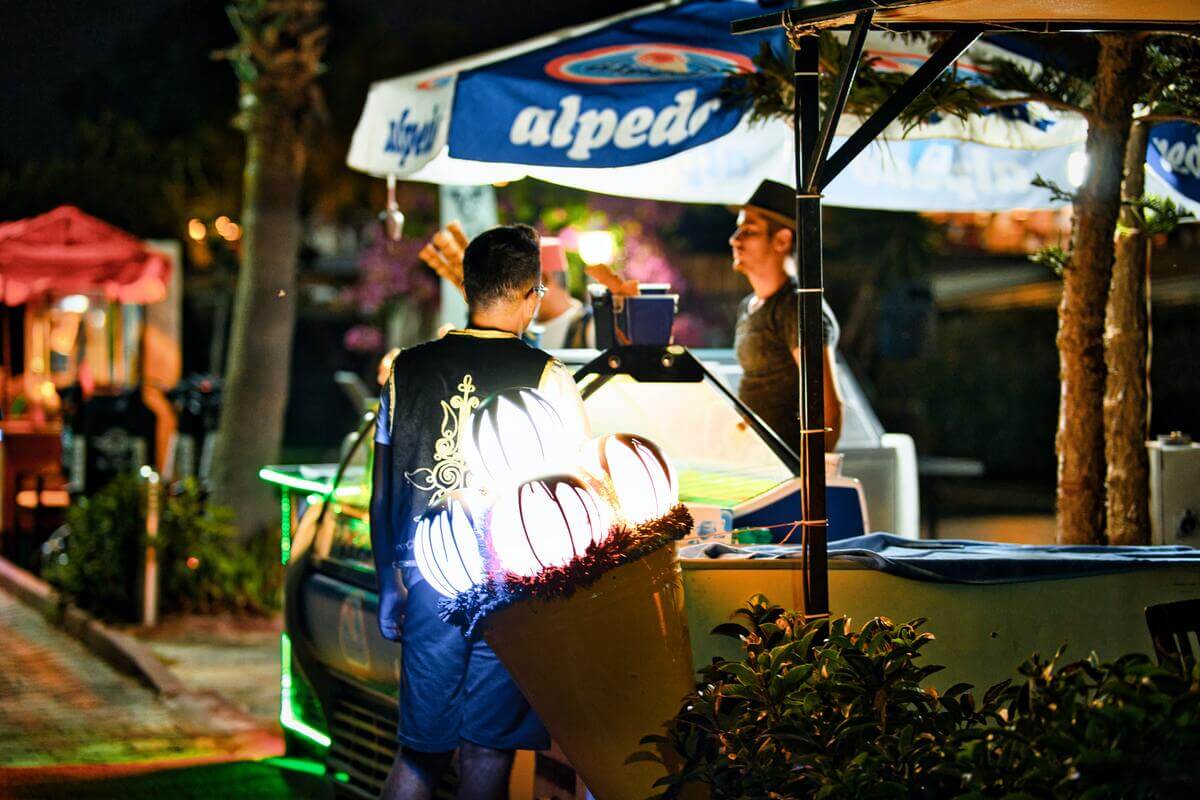 The nightlife in Antalya is vibrant and 'colorful' because of the different ways you can party here. You can chill out in a beach bar, sip cocktails on a terrace bar, or dance until your heart's content in a nightclub. There are also plenty of places to enjoy some live music in downtown.
In fact, for those who enjoy a party, you don't have to travel far. There is a boulevard in Antalya that is aptly named Bar Street, which is a whole street dedicated to nightlife.
Antalya's nightlife culture attracts a younger crowd so it's perfect for backpackers looking for a good night out.
5. It Has a Long and Fascinating History
Antalya has a long and fascinating history. The city was built by the Attalid dynasty of Pergamon in around 200 BCE. It is said that the port was built in 150 BCE, and used as a navy base for King Attalus II.
The city was then conquered by the Romans soon after, where they built the Hadrian's Gate and expanded the region by creating neighboring cities. The Romans reigned for a long time, until 1319 when it was taken by the Ottoman Empire. The Ottomans ruled Antalya for five hundred years.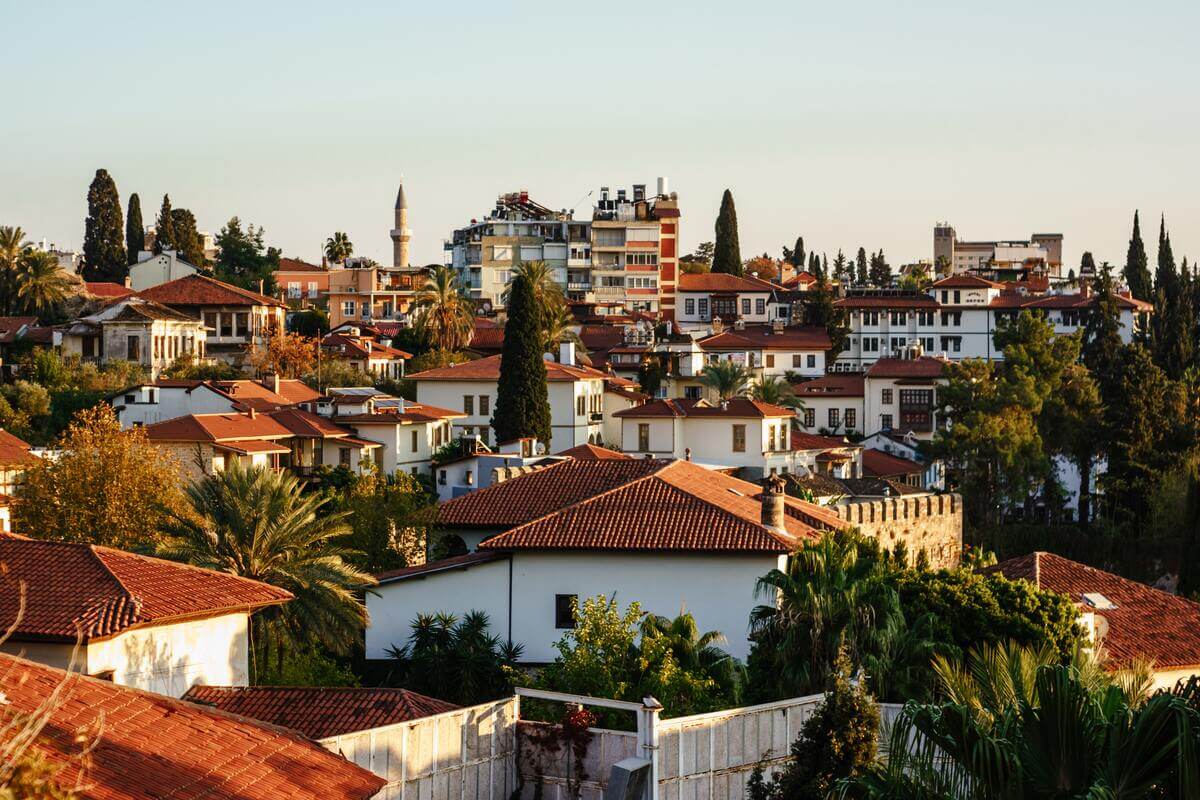 Antalya also played a role in WWI history. The city was occupied by Italy for three years before it was taken back by Independent Turkey after the Turkish War of Independence.
Antalya has a historic center, known as Kaleici, where you can explore its long and rich history. Some well-preserved historical landmarks include the Roman harbor and Turkish Bazaar, and you can learn a lot from several fascinating museums in the city.
Much of the old town is well preserved and you can see many ancient buildings and monuments, including Hidirlik Tower, and the Termessos Ruins.
Read more: How many days in Antalya should you spend?
6. Stay At One of the Best Resorts in the Country
Antalya has no shortage of beach resorts, from seven-star resorts, adults-only resorts, family-friendly resorts, and budget resorts. You will find a resort for any type of traveler, but one thing they all have in common is – the beach.
Most beach resorts in Antalya offer direct access to the beach. They also offer luxury amenities such as outdoor swimming pools, spas, fitness centers, and sometimes even their own Turkish Hammam.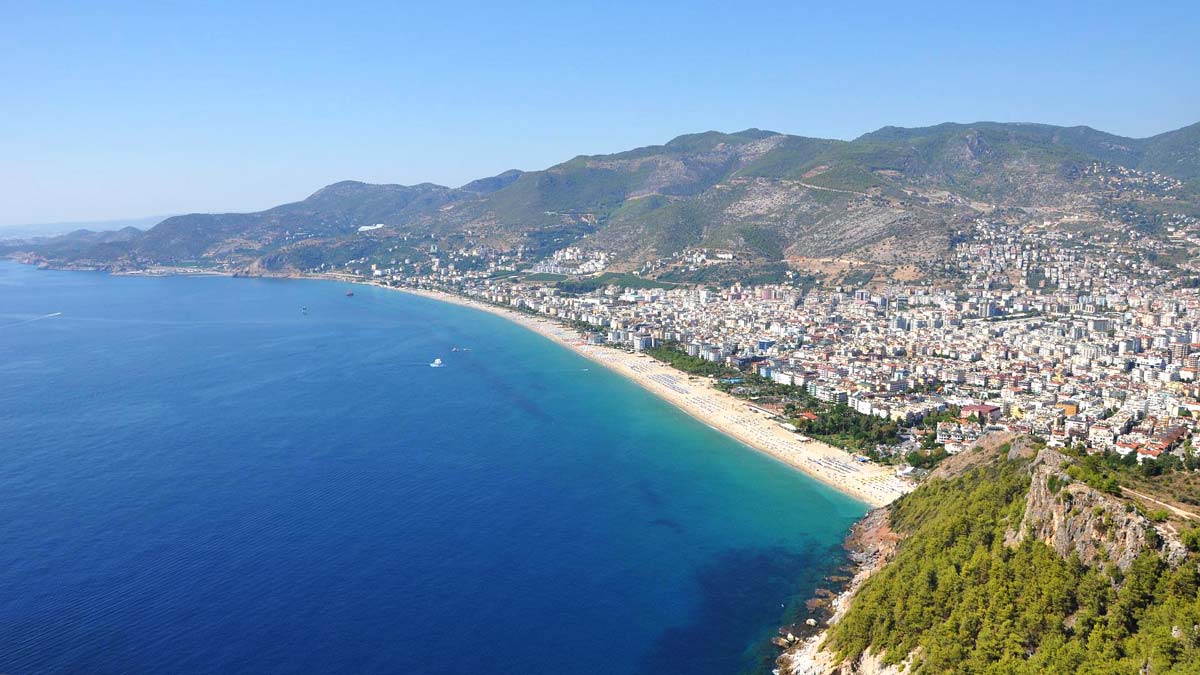 If you're choosing a family holiday in Turkey, then Antalya's beach resorts offer affordability and enough entertainment to keep the little ones busy. They have kids' clubs, games rooms, play parks, and tennis courts.
If you'd prefer to be at a relaxing resort away from screaming kids, you can find that too. There are plenty of luxurious adults-only resorts designed for couples and adults looking for peace and serenity.
The sheer number of options makes Antalya worth visiting.
7. Visit Some Incredible Nature Sport
The region of Antalya is beautiful with some incredible nature spots. You'll find plenty of refreshing waterfalls in Antalya and several national parks.
Located outside the city of Antalya, you'll find canyons and gorges, such as Köprülü Canyon which is the perfect place for whitewater rafting and trekking.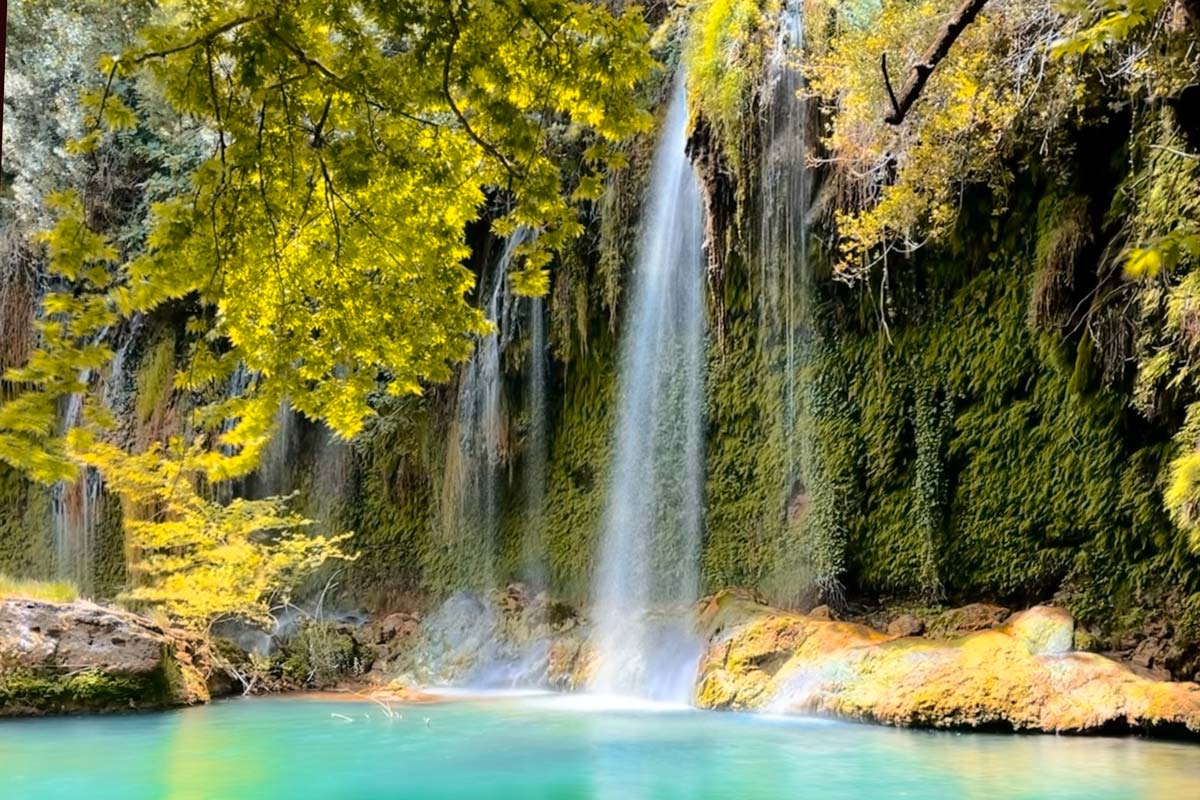 There's also the historic Gulluk Mountain Termessos National Park and Olympos-Bey Mountains Shore National Park, which are the perfect places to do some hiking or swim in the lakes. There's also the fascinating Altınbeşik Cave National Park which has an underground network of caves.
If you're willing to head out and explore off-the-beaten-track, you will be amazed by how beautiful the Antalya region is.
8. Year Round Fantastic Weather
One of the best things about Antalya is the weather. Located in the Mediterranean, you can expect hot and sunny summers with mild and dry winters. It also gets very little rainfall, like, ever. The wettest month is January which receives just four days of rain on average.
The hottest months are June – September, with temperatures in July reaching a maximum of 95°F (35°C). While that can be quite hot, the location on the coast brings in a cool coastal wind which makes it feel much cooler. Be careful though, while Antalya is safe, the biggest threat to tourists is the sun.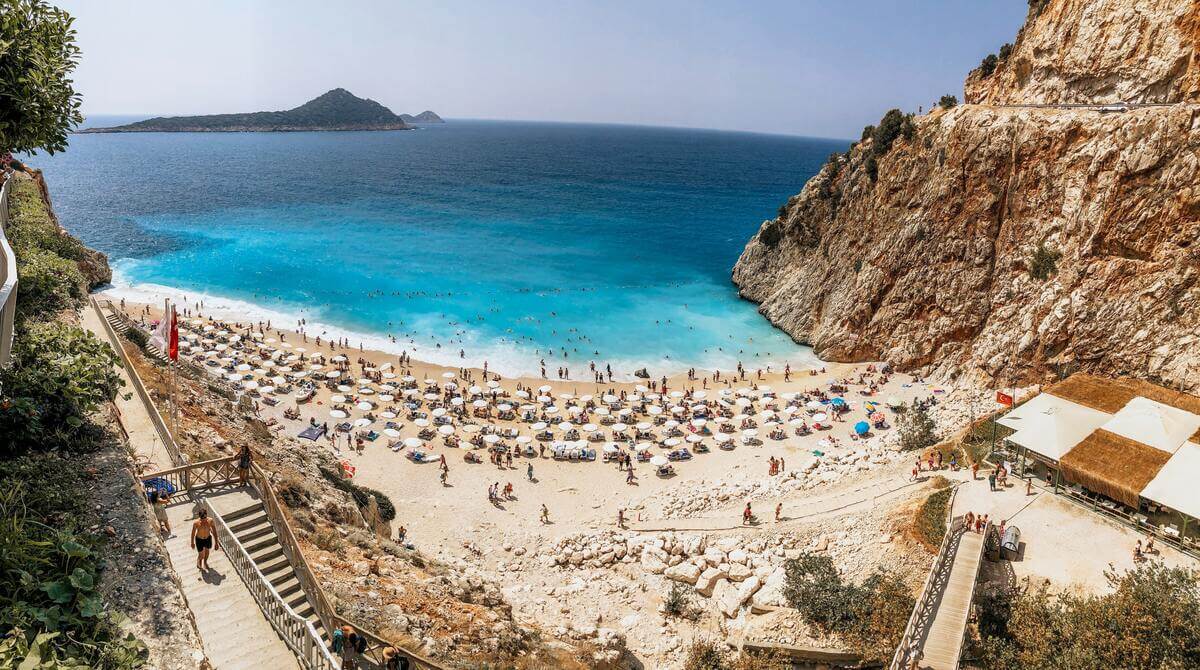 The coldest month is January which reaches roughly 57.2°F (14°C) in the daytime. Compared to most countries in the winter, that's really not that cold. To put it into perspective, this is higher than the average spring temperature in the UK.
So no matter what month or season you visit, you can expect the weather to hold out.
Read More: Which is better: Antalya or Bodrum?
---
Is Antalya Worth It FAQs
Here's what people usually ask us about whether Antalya is worth it…
Is it worth it to go to Antalya?
Yes, absolutely. Antalya has a lot to see and explore. It also has a unique cuisine and history. It's not like any other place in Turkey.
Is Antalya too touristy?
Antalya is getting increasingly popular with tourists and so more resorts are opening up. It has turned into a resort town over the years. So yes, it is a little touristy, but it's still nice.
How many days in Antalya is enough?
If you just want to see Antalya and its surrounding beaches, then 3-4 days should be enough. However, you could easily stay a week and use it as a base to explore other parts of Turkey.
Is Antalya Turkey expensive?
Antalya is a bit more pricey than say Cappadocia or Izmir, but it's still cheap compared to Western standards.
---
So, Is Antalya Worth Visiting?
So there you have it! Those are eight major reasons why Antalya is worth visiting. As you can see, there are plenty of good things about Antalya, but you should also be aware that it is an increasingly popular destination.
To avoid the crowds and have the best time in Antalya, we recommend you visit during the shoulder season from December through February, as this is a quieter time for tourists and the prices tend to be cheaper.
Do you have any questions about Antalya? Let us know in the comments…
Disclaimer: Some of the links above are affiliate links. That means if you book or make a purchase through the links, we will earn a small commission at no extra cost to you! The money will help run this site! Thank you!