We know that not everyone can afford to splurge out on a luxury hotel when they travel. Fortunately, hostels exist to offer an affordable place to stay without skimping out on comforts.
You'll find soft beds, clean bathrooms, and an inviting communal space where you can meet with other travelers and make new friends.
Hostels are our favorite type of accommodation for this reason. They have a friendly and social atmosphere, which is perfect for solo travelers and backpackers looking to meet others.
We stayed at a few hostels in Cappadocia and have some great options for places to stay. If you're not sure where to look, this guide will show you the best options.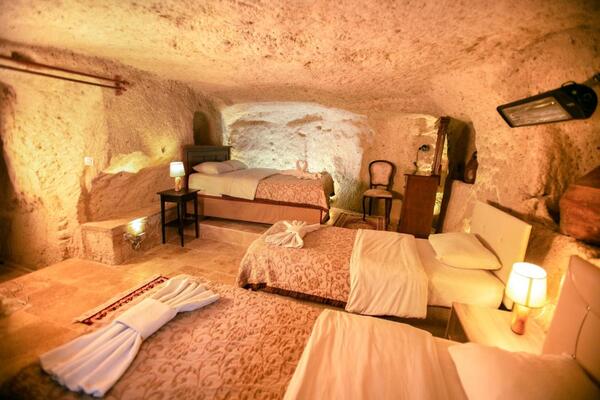 Situated in the heart of Goreme, Kamelya Cave Hostel is one of the few accommodations in Cappadocia featuring dormitory-style cave rooms. The hostel also includes free breakfast and a terrace perfect for watching the sunset or the hot air balloons at sunrise.
---
What To Expect from Hostels in Cappadocia
Hostels in Cappadocia are the most affordable accommodation options for travelers and are a great option for almost anyone. You can find dormitories, which are usually the cheapest option, for solo travelers, and private rooms for couples or those who don't like sharing with strangers.
You can also sometimes find family rooms, which is great for families traveling on a budget.
Nearly all hostels in Cappadocia have a communal area where you can meet other travelers. Sometimes, but not always, the communal area doubles as a restaurant. A free Turkish breakfast is commonly offered in Cappadocia's hostels, but not always.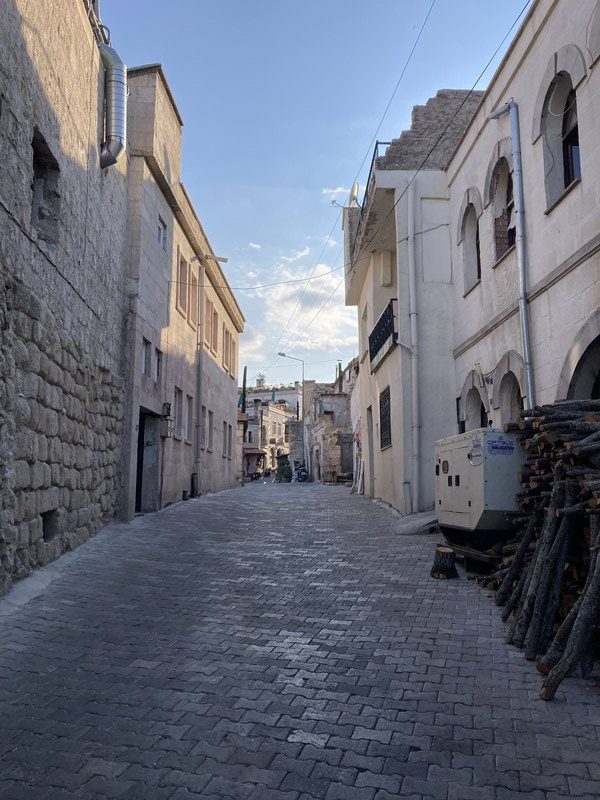 Some other amenities you might want to look out for are; bike or car hire, tour desks, and a water cooler for guests to use. These are just little amenities that remove a lot of stress from travelers visiting the area.
WiFi is also almost always offered, but if you opt for a cave hostel, you might find the WiFi network only reaches certain places in the building.
You should also note that prices tend to go up on the weekend. We were surprised to find the same room we were staying in on Thursday to be a few dollars more on Friday – Sunday.
Before we go into the list of the best hostels, there are a few different types of hostels to look out for. There are very few traditional hostels in Cappadocia, and they are usually more guest houses and bed and breakfasts.
However, each type of accommodation has something unique to offer, so it's a good idea to familiarize yourself so you know what works for you.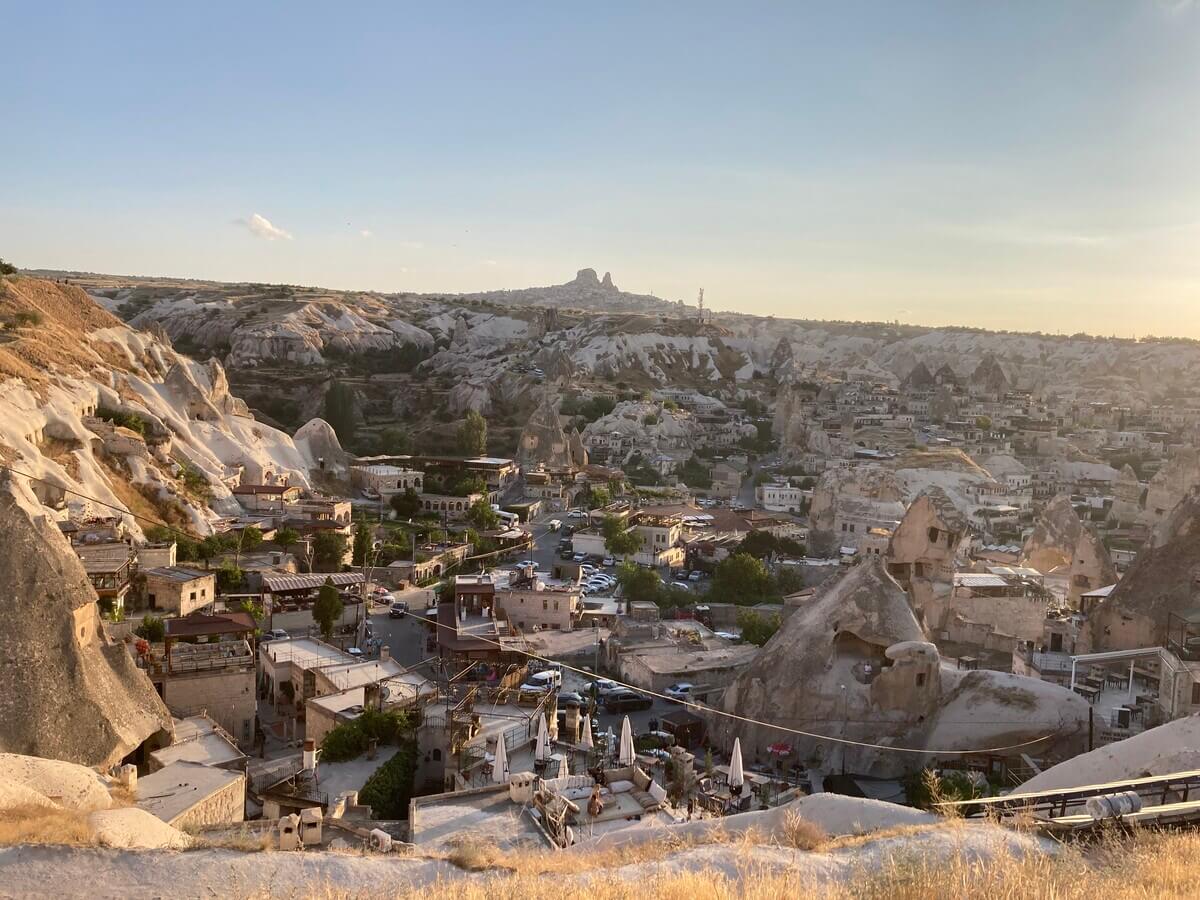 Cave Hostels
What if I told you that you didn't have to give up on some of Cappadocia's authenticity and charm by opting for a hostel over a hotel?
Some of Cappadocia's hostels are cave hostels, which are a unique type of accommodation in the region. Cave hostels, like cave hotels, are cave dwellings made by cutting into the porous rock and shaping a room out of, well, a cave.
People have been living in cave dwellings in the region for thousands of years and it's one of the most unique experiences you can have in Cappadocia.
And don't worry, they're not dark and dingy caves, they're cozy and warm, and even have natural light from windows.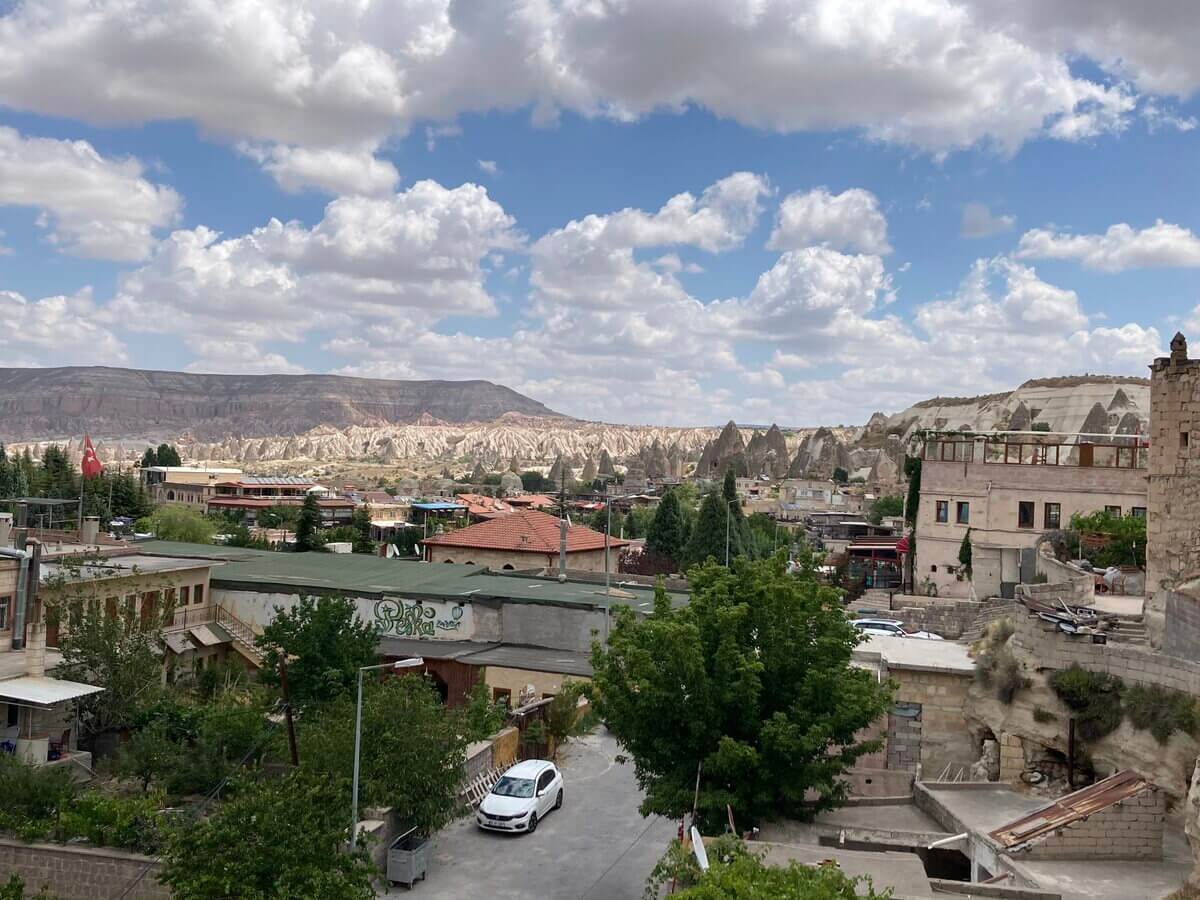 Homestays
A homestay is a unique type of guest house where you stay with a local, and sometimes even their whole family. This is a unique experience as you get to stay inside a real local dwelling. You can learn about how the locals live and maybe even help with cooking.
You still get your own room and sometimes a private bathroom, but you might have things like a curfew or some other house rules to follow such as no shoes in the house, etc.
Stone House Hostels
If the idea of a cave hostel sounds a little too claustrophobic for you, then don't worry, the next best option is a stone house. These are houses that – you guessed it – are made of stone.
Stone houses are a great alternative to cave hostels as they remove the enclosed feeling from you. They are also found all over Cappadocia, from in the heart of the towns to up in the mountains.
---
The 10 Best Hostels in Cappadocia
Now you know a little bit about what to expect from Cappadocia's hostels and know what the different types available are, it's time to take a look at the 10 best hostels in the region. Go take a look!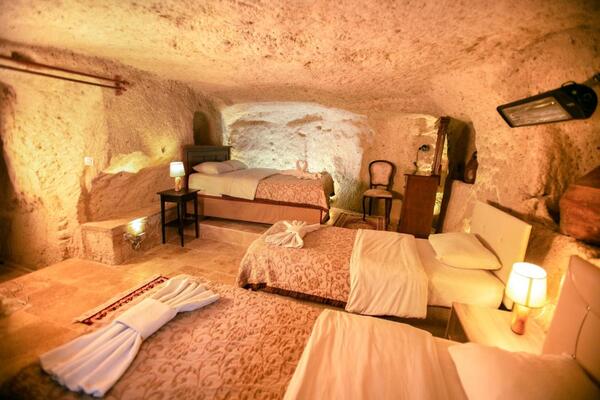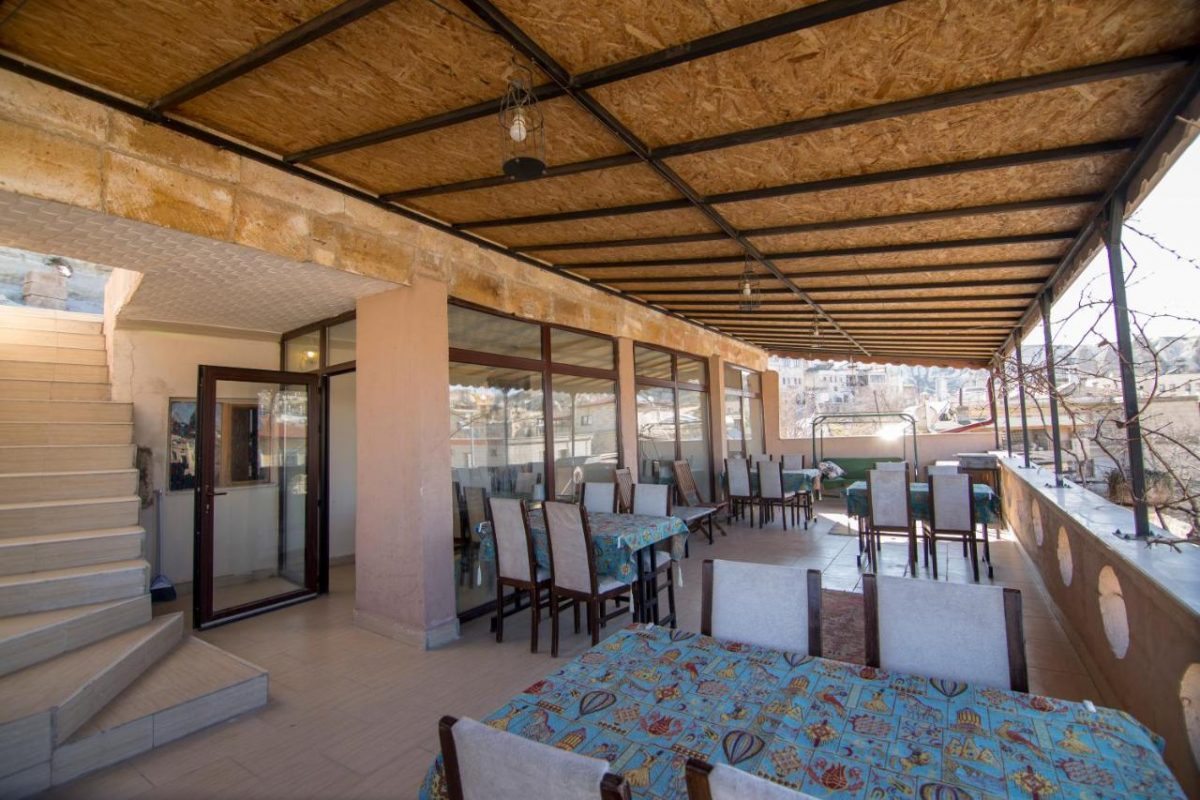 We stayed at the Kamelya Cave Hostel in Cappadocia when we visited and we had a great experience. We stayed in a private room, which had big windows bringing in lots of natural light. We had a nice thick blanket to keep us warm (Winter in Cappadocia is not the only time it's cold. Even in the summer, it gets cold at night) and its location down a quiet street meant we had a great night's sleep.
Each morning we had a Turkish breakfast included in the price and there was free Turkish tea and coffee throughout the day. There was also a water cooler where we could get ice-cold water.
The roof terrace is a great place to watch the hot air balloons at sunrise, and there's also plenty of seating in the restaurant area where you can relax and mingle with other guests. It's also in the heart of Goreme so was easy to get around.
And they have a cat. Win.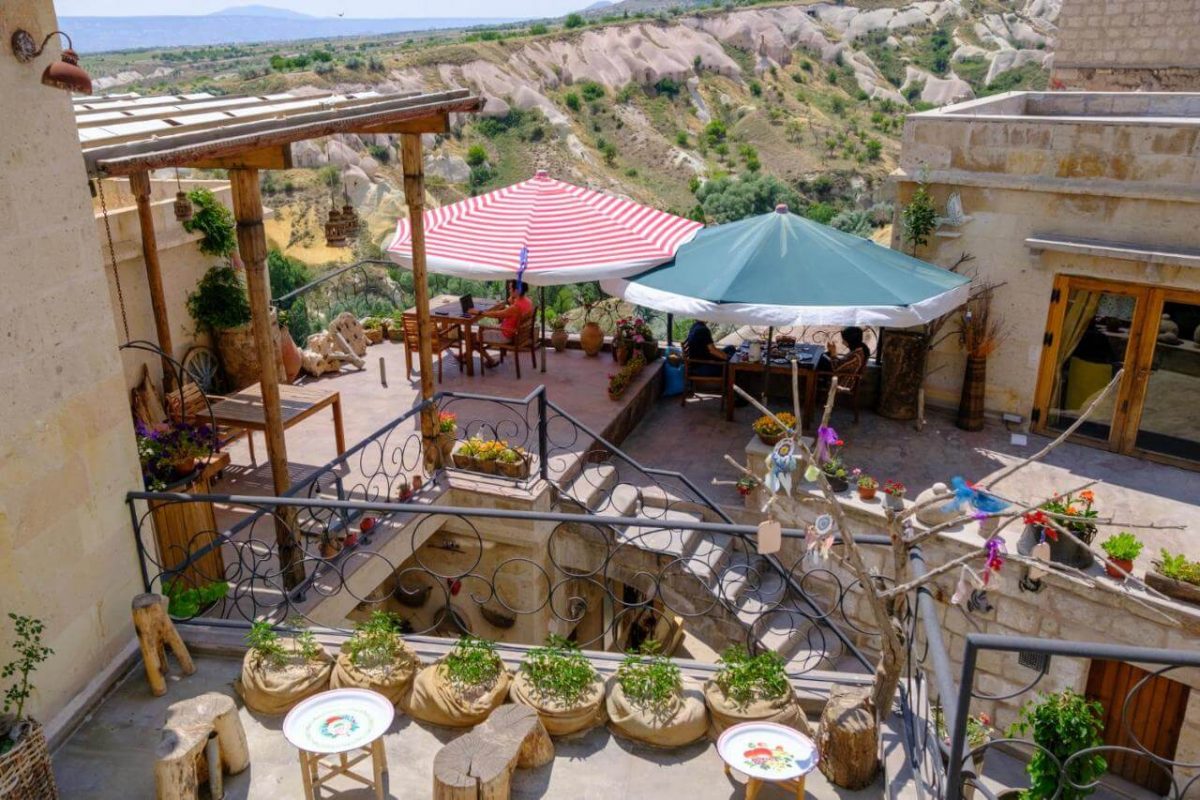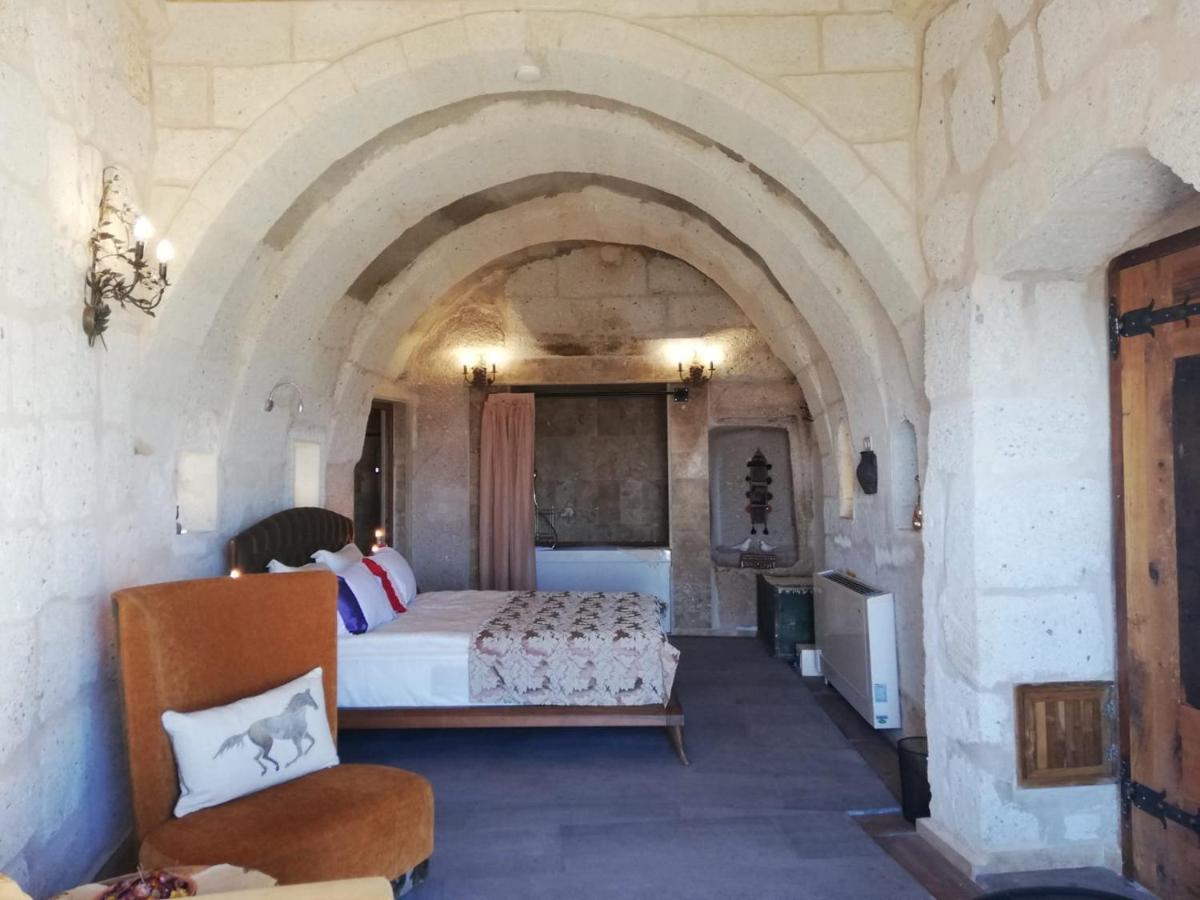 This homestay in Uchisar is a great option for couples or friends traveling together who want the hostel experience but a little more privacy when it comes to sleeping.
This homestay has individually styled private rooms, each with a private bathroom. They range from budget doubles, to quadruple rooms for four, to luxurious king suites with terraces and spa baths.
Uchisar is a more luxurious town in Cappadocia, so you'll be hard pressed to find somewhere that's more affordable than Pigeon Hotel in this region, but it's definitely worth spending an extra few dollars a night to wake up with incredible views of Pigeon Valley and White Valley.
The hotel is located just 600 meters from Uchisar Castle and has a shared lounge and garden, the perfect place to meet other travelers. Each morning a complimentary continental breakfast is provided. When it comes to exploring the area, take advantage of the bike rental service.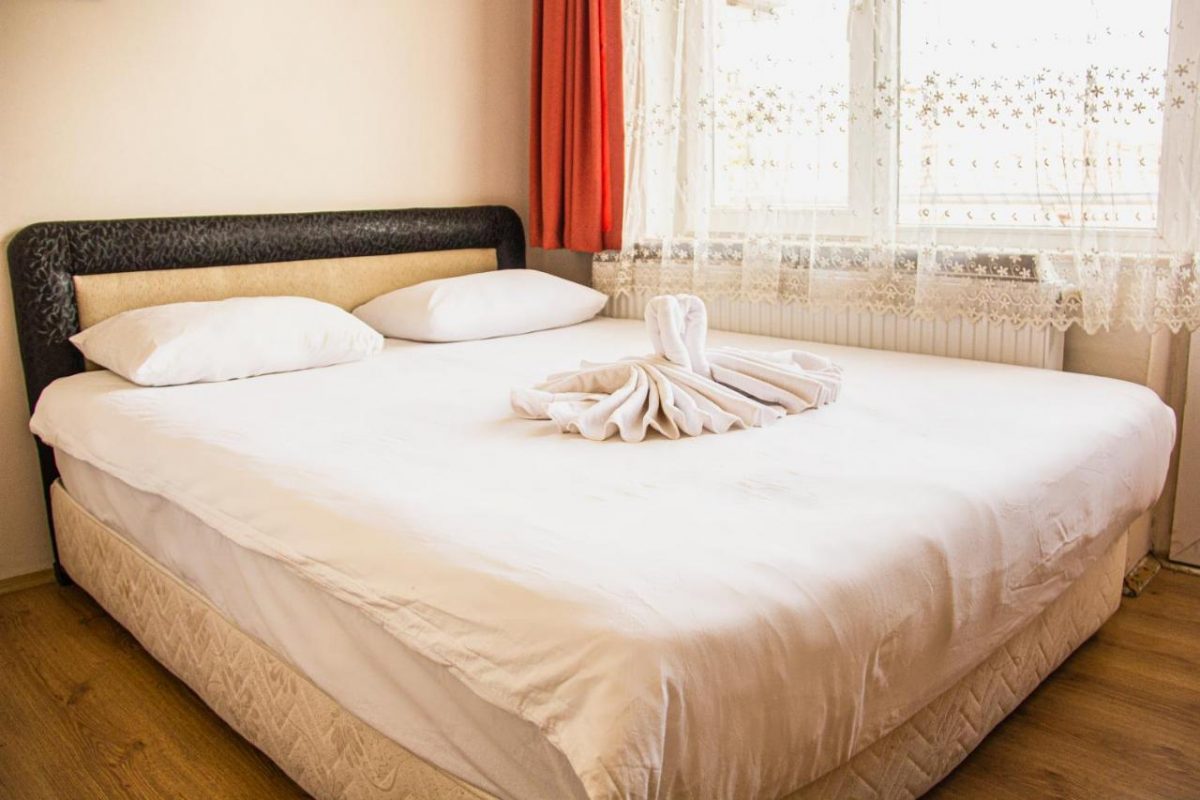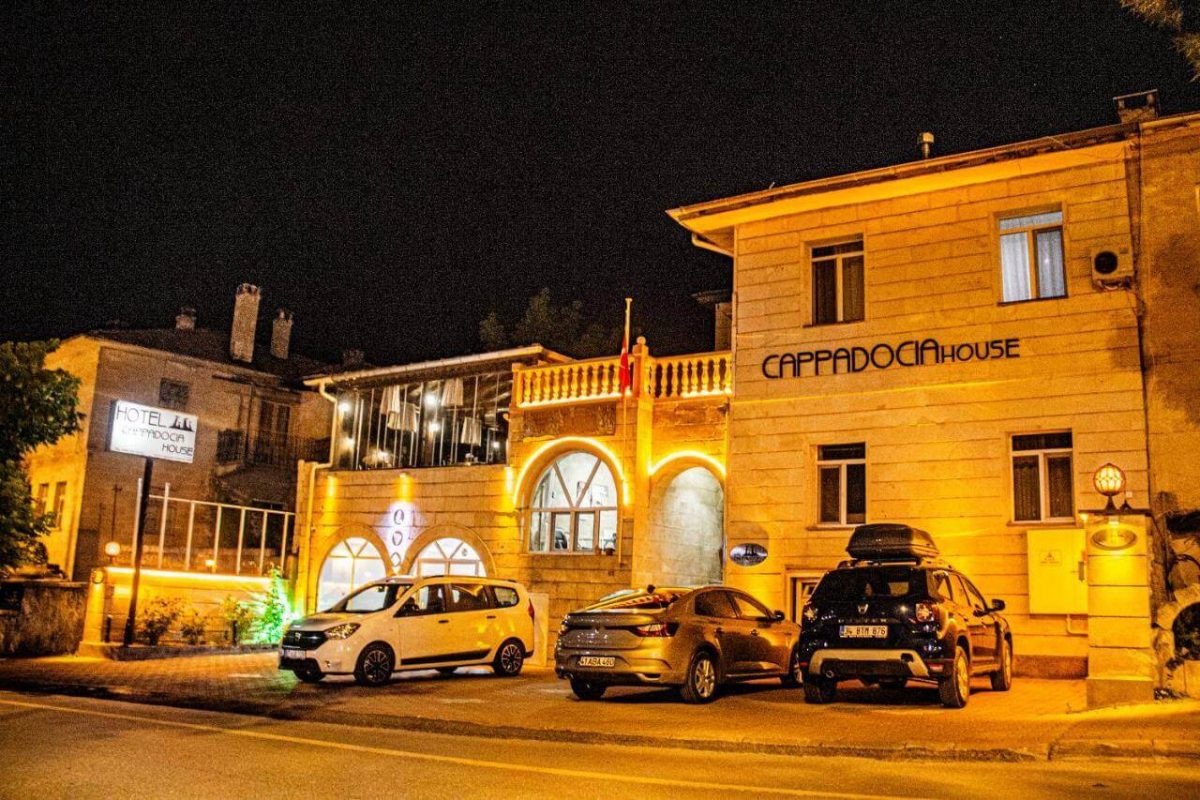 Urgup is a town in Cappadocia that's highly underrated. Most travelers opt to stay in Goreme, but if you want to stay somewhere just as authentic (maybe more so) and slightly quieter, then Urgup is a great option.
This homestay is so unique, we had to include it on our list! It's a converted former administration office that was converted into a guest house, and has been operating as a hostel since the late 80s. Needless to say, the owners of this place really know what they're doing.
The rooms are all private, and a little basic, but they are clean and modern with some traditional pieces of decor. Every room has a balcony, private a bathroom and air conditioning. There is also Wi-Fi throughout the property. If you're planning on renting a car in Cappadocia, there's free parking with security cameras outside too – not that you need them as Cappadocia is very safe.
The hostel also helps you organize tours, such as horse-riding experiences. It's not as sociable as other guesthouses, but the friendly owners will make up for that!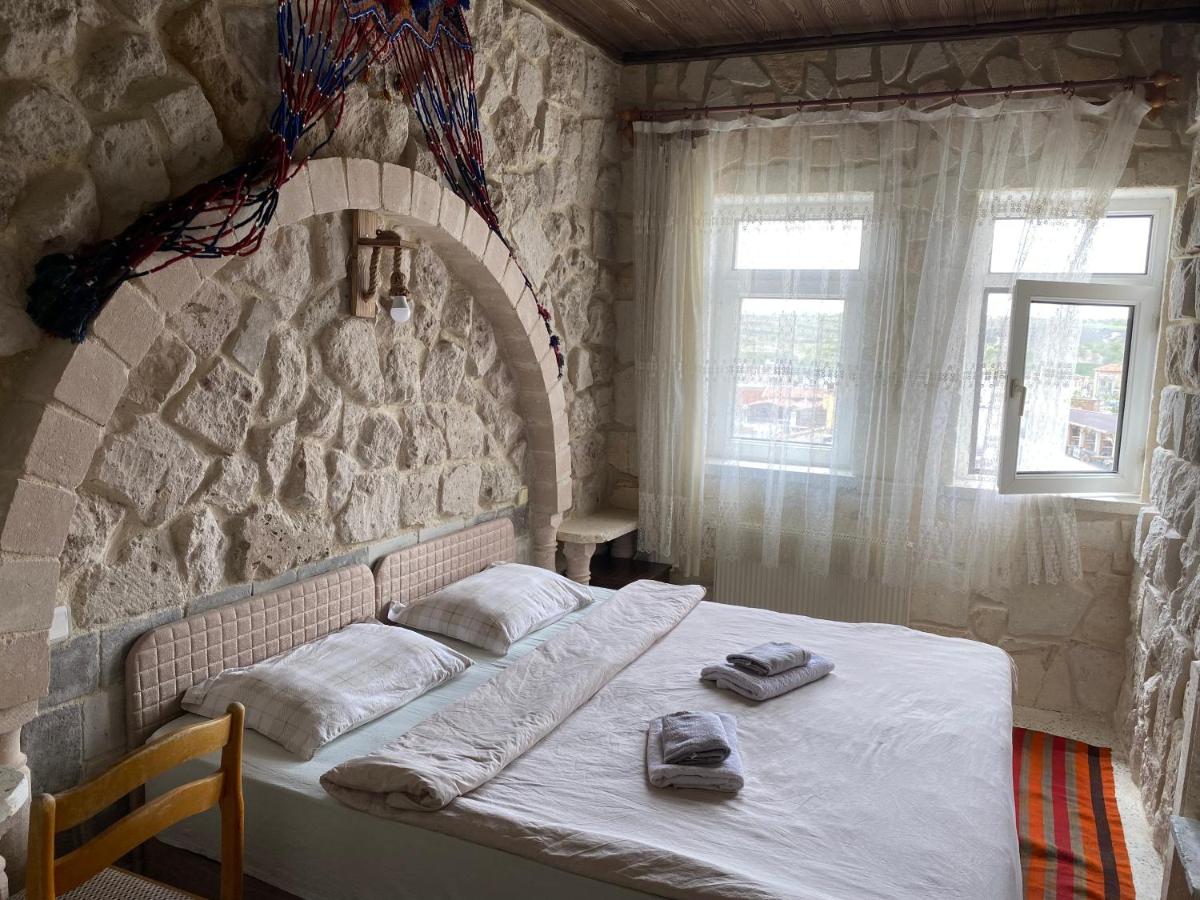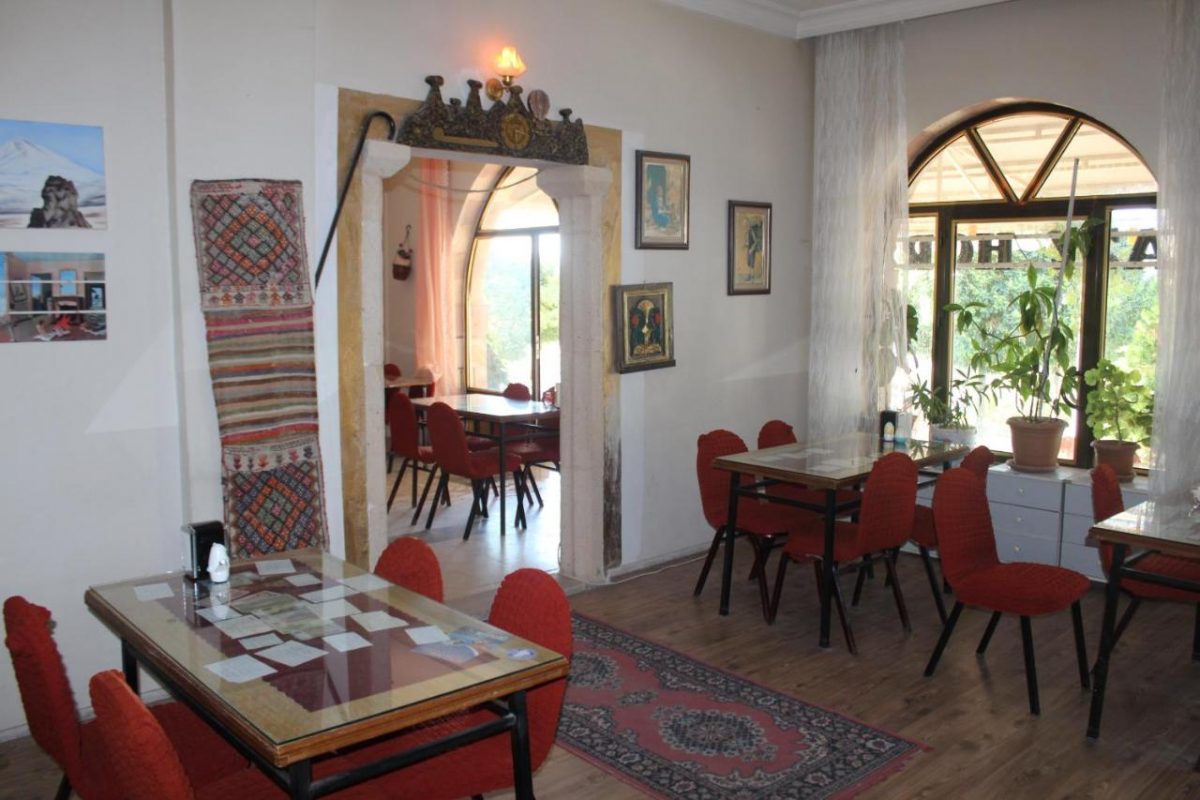 Despite the name, this hostel is anything but crazy. It's a quaint, cozy guest house with private rooms and a large shared lounge for guests to mingle with one another. There's also free private parking, a garden and barbecue if you enjoy cooking.
If you're traveling as a family, this would be a great option as there are family rooms available too.
Each room is cozy and decorated with traditional interiors. There's a private bathroom with a shower, and there are towels and warm bed spreads, so you simply need to dump your suitcase and relax.
Each morning a buffet breakfast is provided, and when you're done exploring the area, you may want to take advantage of the hot tub – yes you heard that right!
If you need a way to get around, the hostel has a bike hire service you can use, as well as paid airport shuttle services.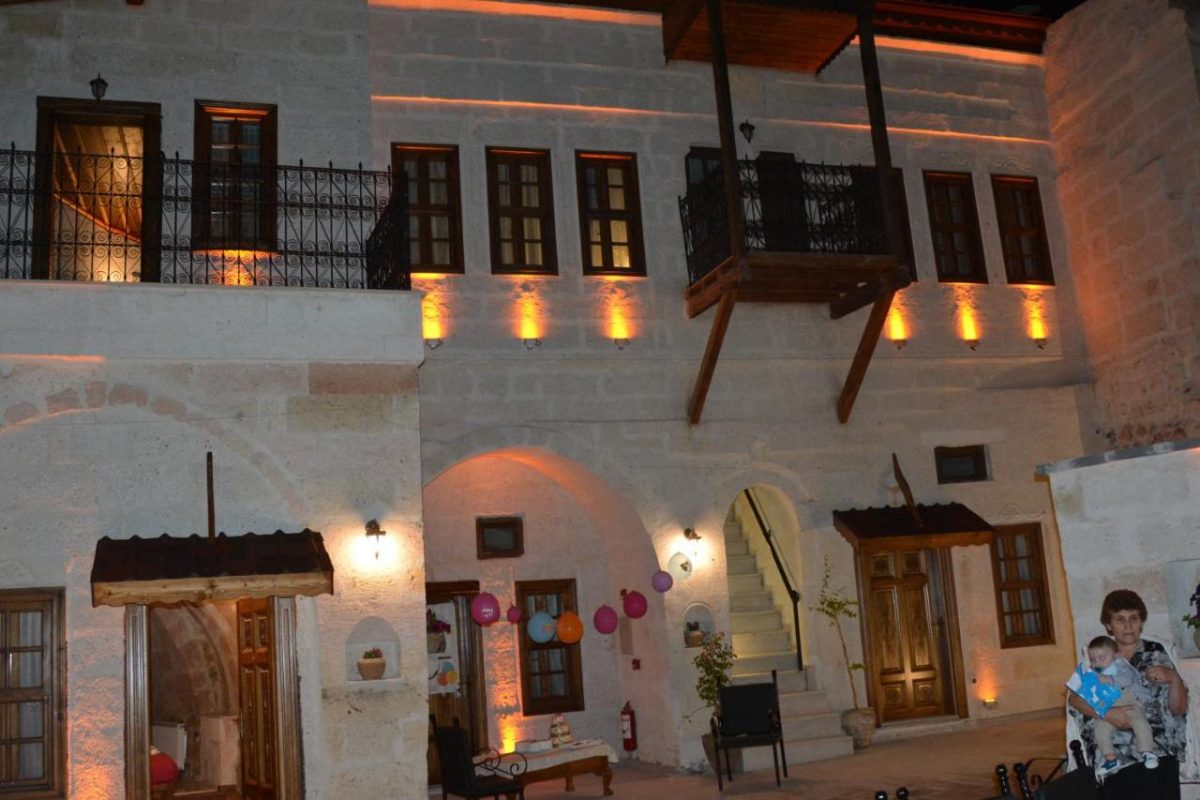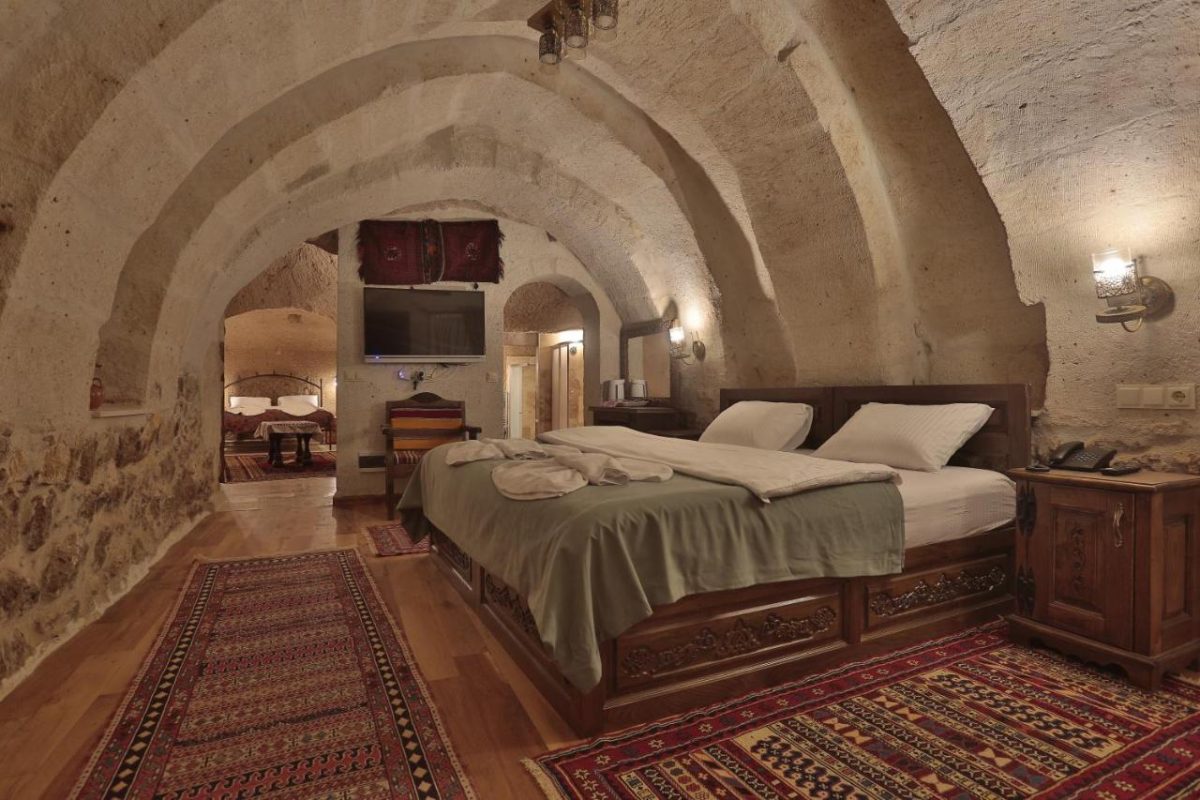 Yoruk Stone House is definitely on the more luxurious end of the budget, but it's to be expected in the thriving town of Avanos. This is the area where you'll find more western comforts such as a Mcdonald's and a Starbucks, as well as more restaurants and bars. As such, the prices tend to be higher because of that luxury.
But it is also a great base for exploring.
Despite being in a pricier area, the Yoruk Stone House is quite affordable for what it offers. Each room is stunningly styled, with tons of space and plush interiors. The bathrooms are modern and clean and even come with bathrobes and slippers.
Despite being a homestay, there's a shared lounge and garden where you can meet other guests, as well as a shared kitchen. This is all the best aspects of a hostel but with the luxury of privacy when you need it.
Each morning guests can enjoy a continental or à la carte breakfast before exploring the nearby sites, such as the Zelve Open Air Museum and Red and Rose Valley, and there's even a hot tub on the property. What more could you ask for?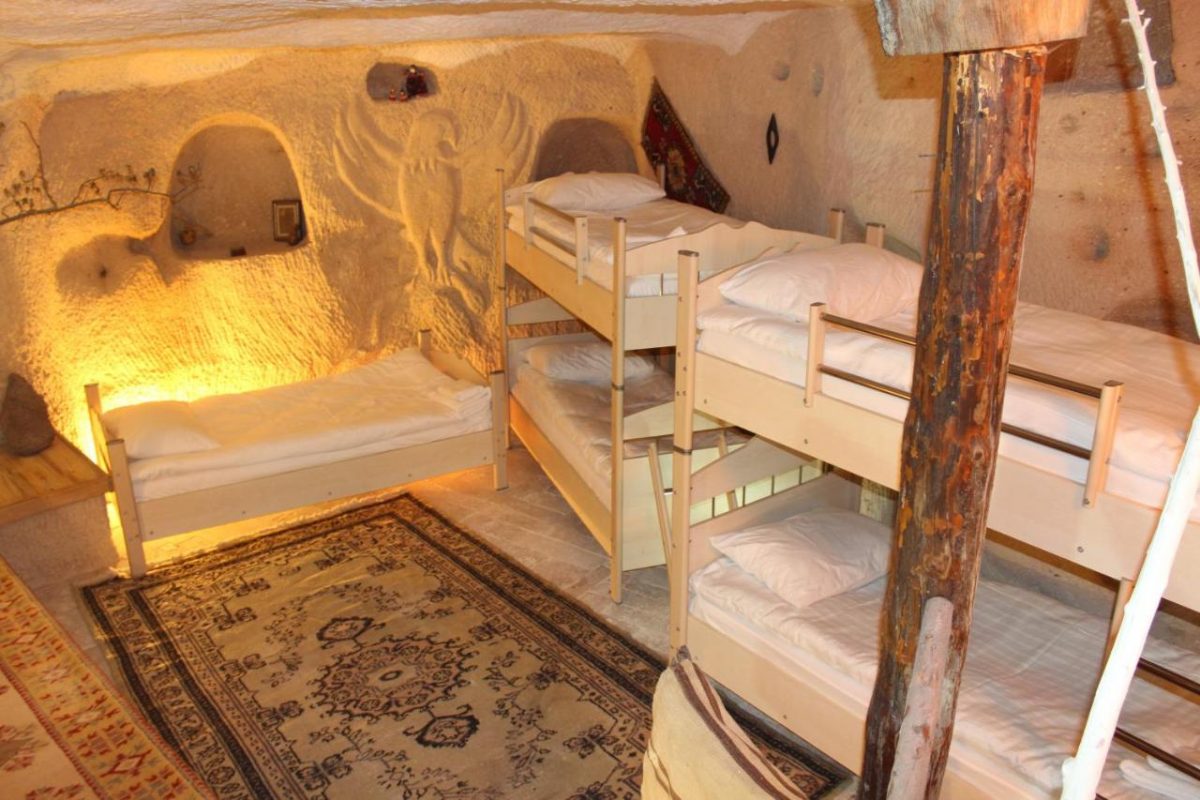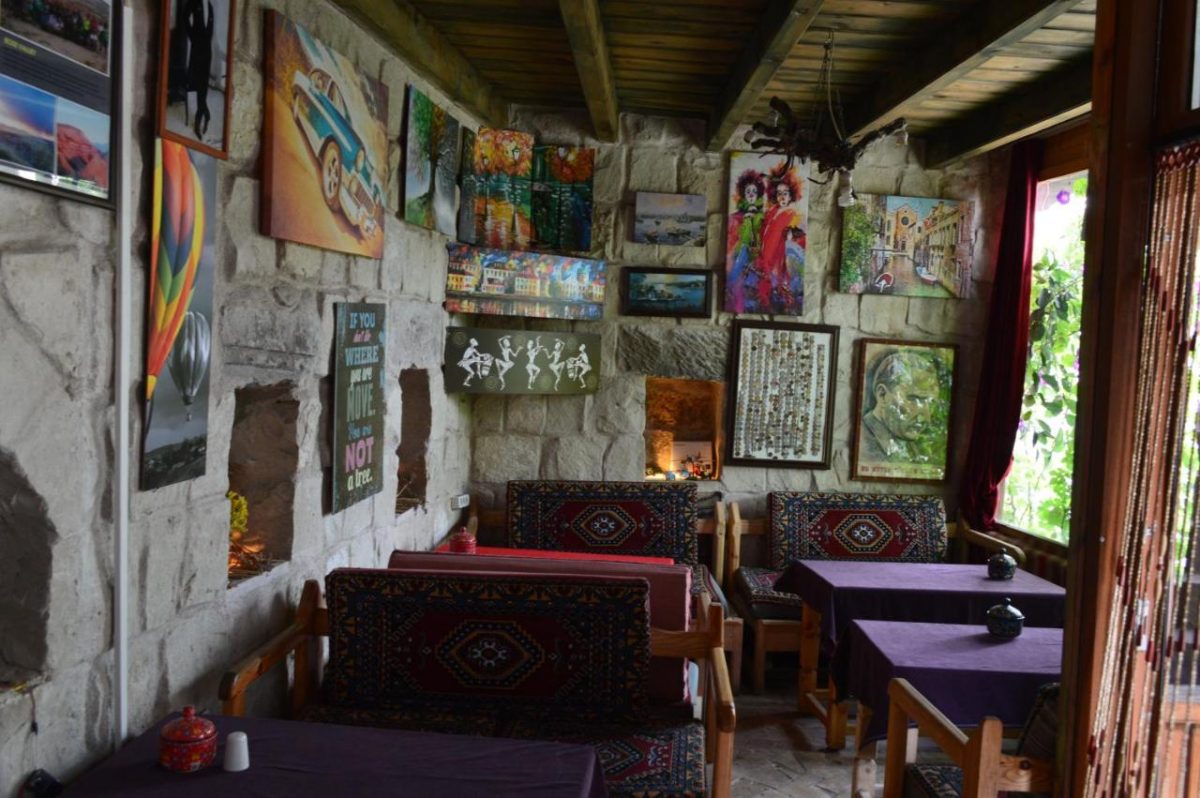 Set in the beating heart of Cappadocia is the Stay In Peace Cave Hostel, which certainly lives up to its name since it's a cave hostel – meaning dark, and quiet at night. Perfect for a good night's rest.
It's just outside Goreme town center in a sleepy street, but still within minutes' walk to the town center.
The homestay has comfortable private rooms and dormitories for an affordable price. Guests can enjoy the on-site restaurant which is the perfect place to relax and mingle with other guests.
The front desk offers tours as well as bike hire, so you can explore the region with ease.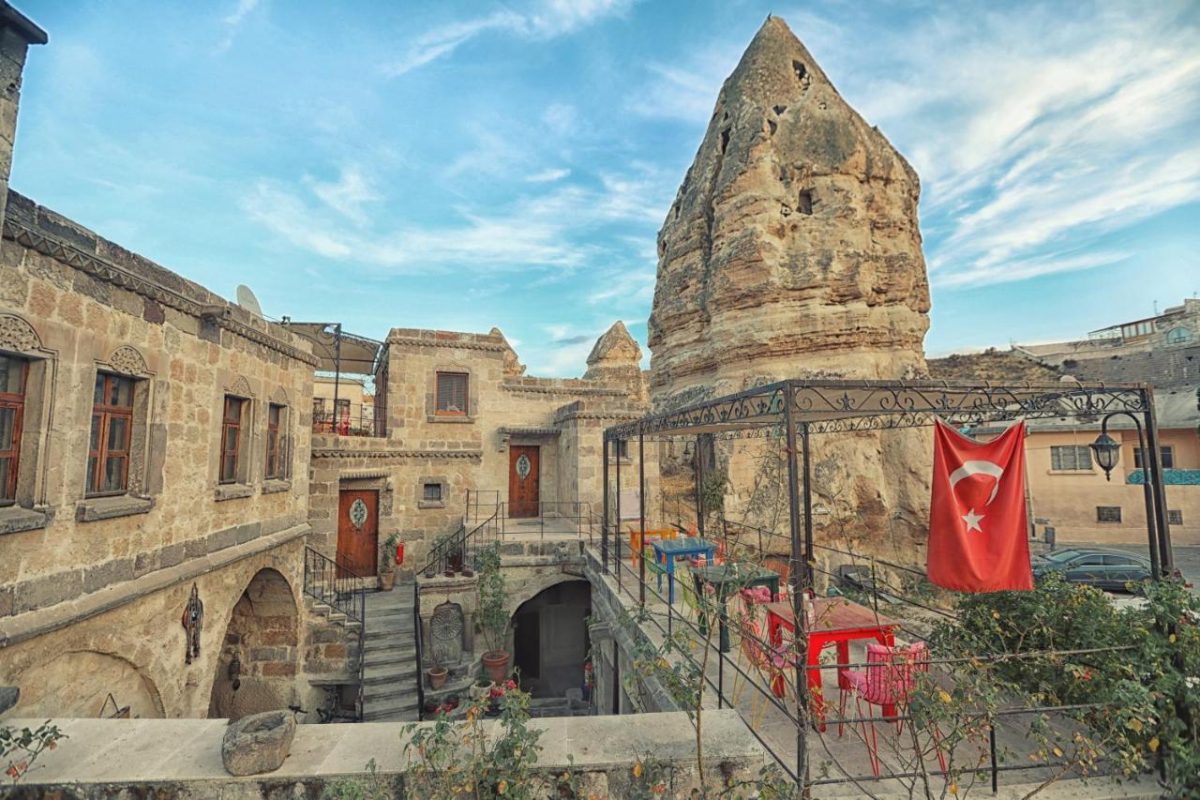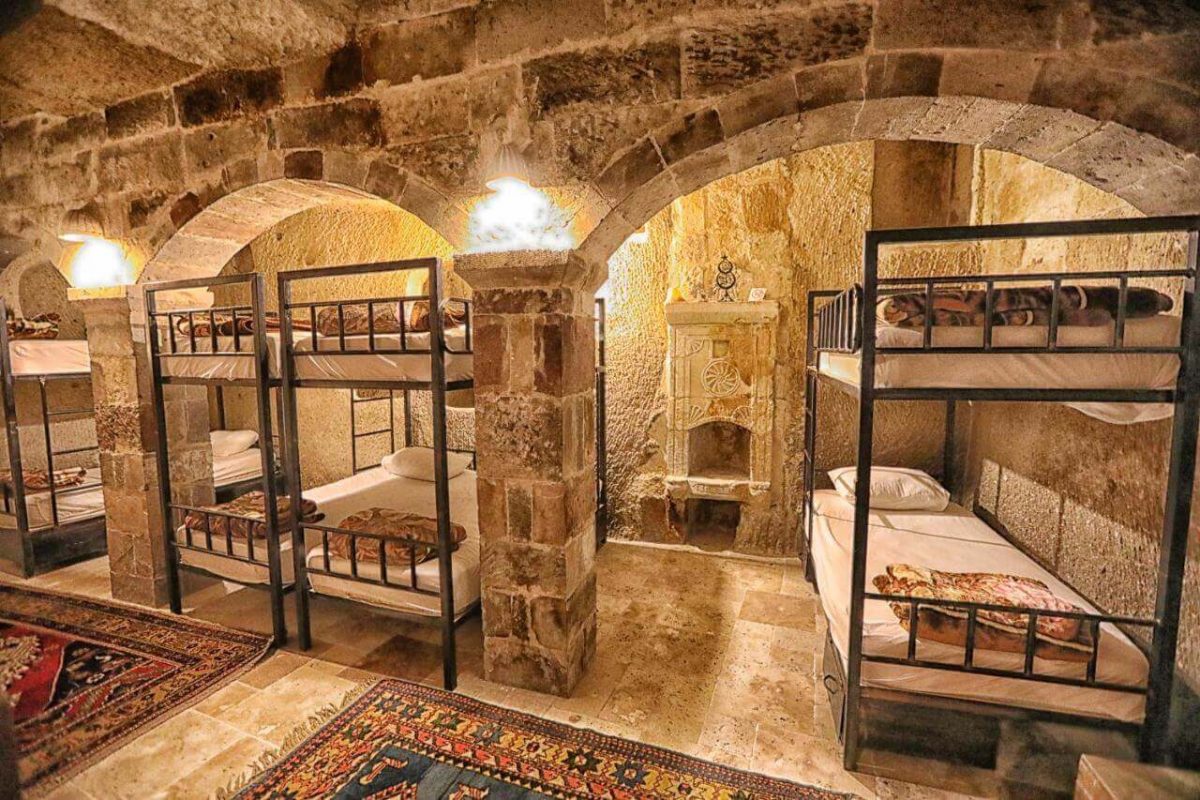 Another great hostel in Cappadocia is The Dorm Cave by Travellers in Goreme. This hostel is so luxurious you won't believe it's even a hostel!
The highlight of the property is definitely the terrace, which has incredible views of the fairy chimney rock formations of Goreme. Behind the terrace is the hostel, set in an authentic cave structure.
Inside there are dorms and private rooms, each hand carved with stone walls and arches. The rooms have been decorated with authentic decor and the bathrooms are kept clean and immaculate (shared for dorms, private for private rooms).
Each morning a traditional Turkish breakfast is provided, and if you don't feel like looking for one of Cappadocia's restaurants, there's an onsite restaurant on the top floor with incredible views. The restaurant has a non-alcoholic bar and is a great place to meet other travelers.
The location of the property can't be better, being just a 5-minute walk from Goreme Bus Station and the attractions of the town. The hostel also has bike and car rental services, as well as free shuttles to the bus station (if you don't feel like walking for 5 minutes with your backpack).
They also help you organize tours, such as the iconic hot air balloon rides, horse riding, ATV tours and Turkish baths. They also have Turkish nights where they put on whirling dervish shows and more.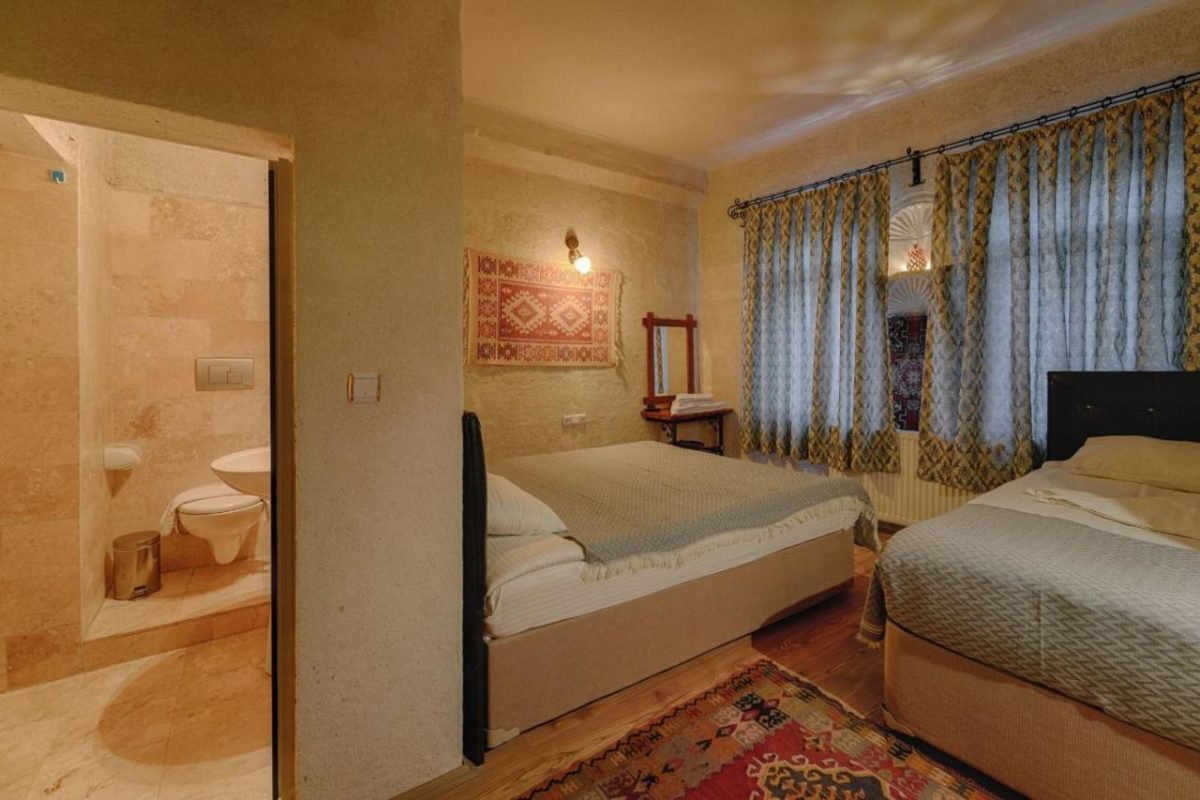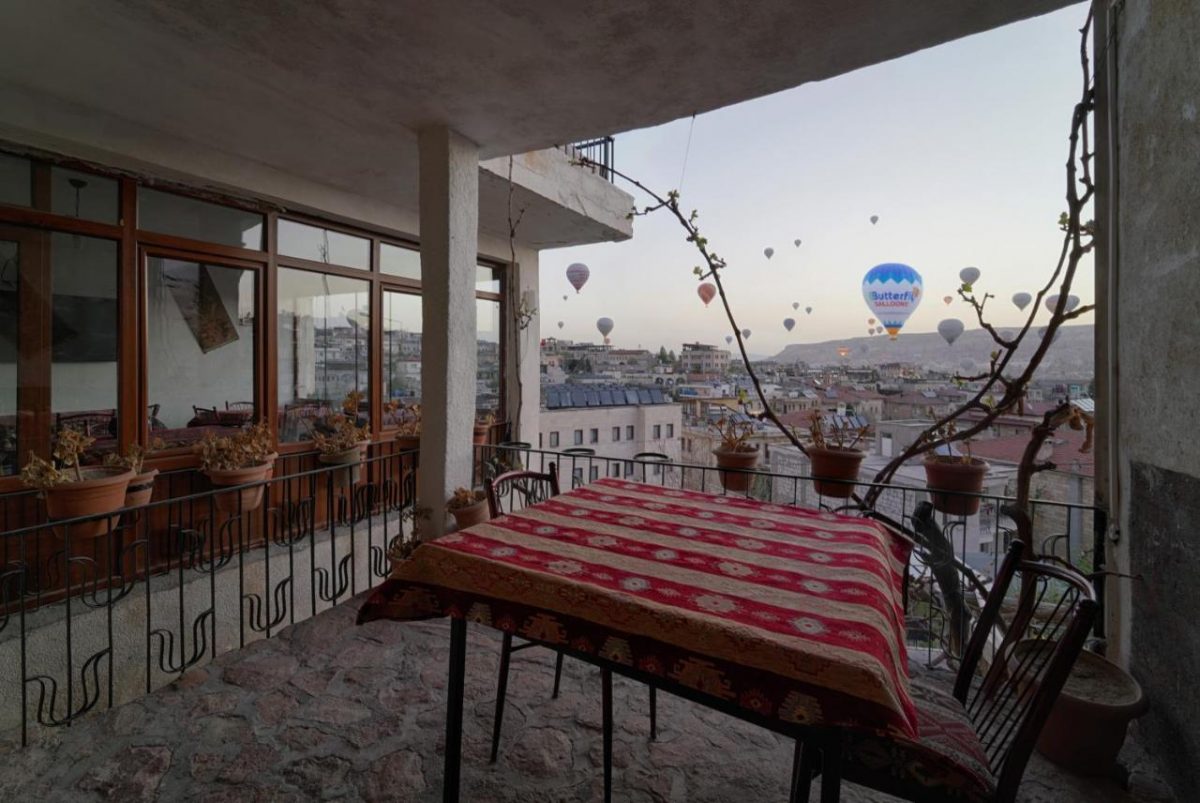 For families looking for an affordable place to stay in Cappadocia, you'll sigh with relief when you see the prices of a family room at the Avlu Cave House. Not only do you get to share the experience of a cave-dwelling with your little ones, but you can save a few dollars to spend on attractions in Cappadocia, such as hot air balloon rides.
Since it's located in the iconic Goreme National Park, Avlu Cave House offers incredible views of the valleys and fairy houses of the region. The roof terrace is the perfect place to watch the sunrise, and also features a barbecue so you can cook your own meals in the evening. There's a shared lounge where you can meet other guests if you fancy.
Every room at the homestay features heating and a private bathroom complete with toiletries. From the window, you'll be blessed with mountain views.
Every morning breakfast is served at the rooftop restaurant and there's complimentary coffee and tea all day.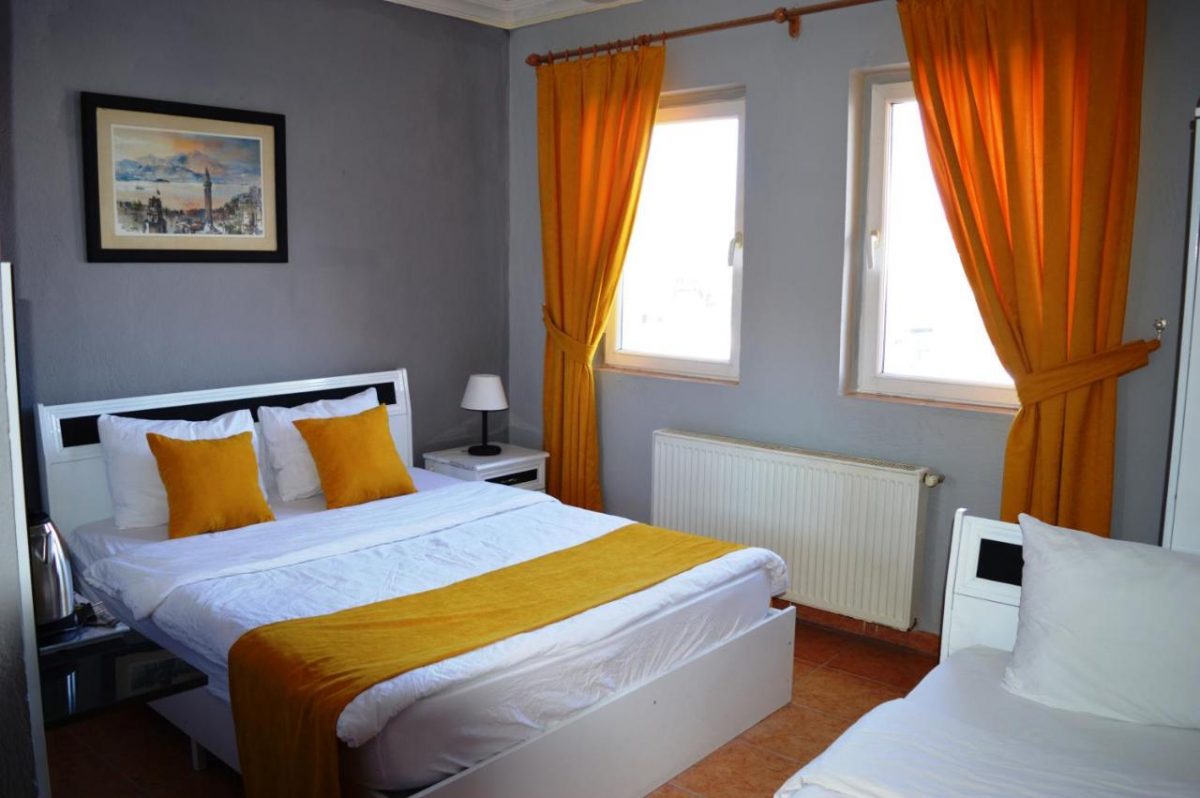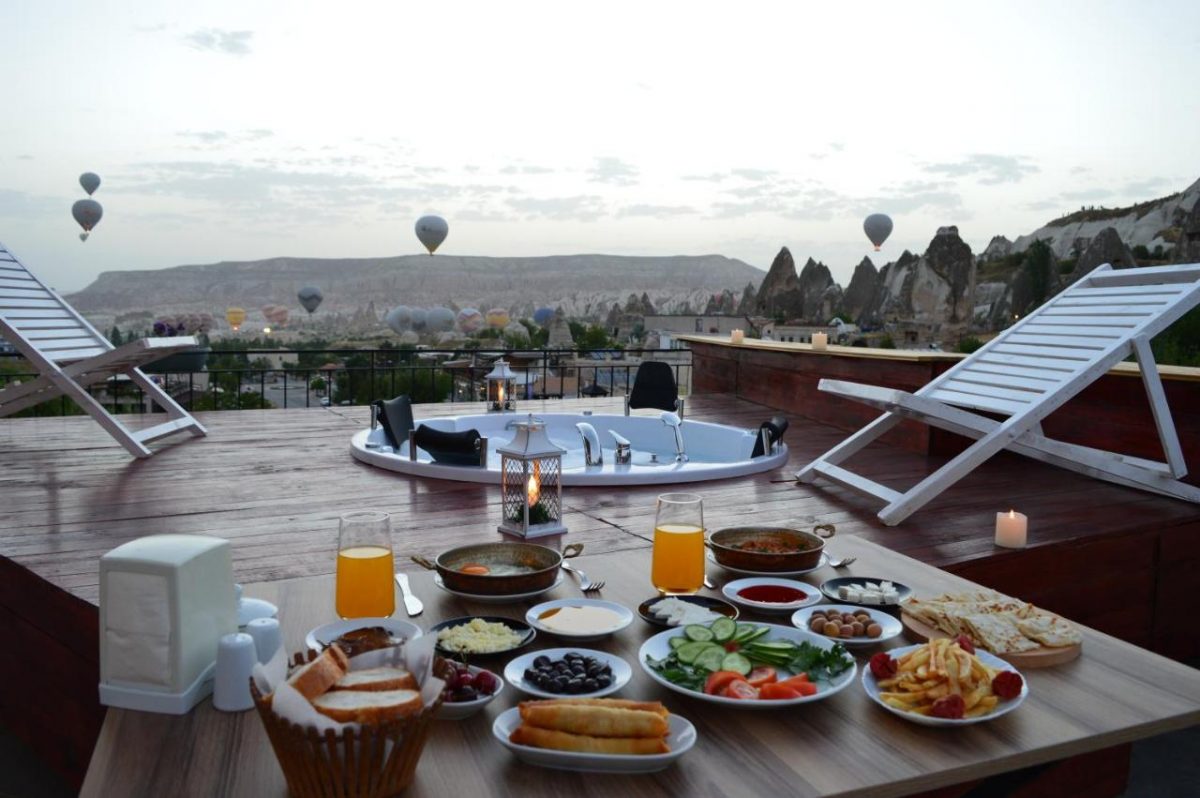 If you're traveling with friends, then the Hostel Terra Vista in Goreme is the perfect option. You can choose between shared dormitories and private rooms which can accommodate up to four people.
The hostel has incredible views of Rose Valley, which is best seen from the shared hot tub or large roof terrace. The hostel offers car and bike rentals, as well s helps to organize tours such as hot air balloon tours and Silk Road Tours.
When you want to meet other travelers, head to the relaxing cave lounge that comes with an open fireplace. Or perhaps head to the roof terrace and fire up the barbecue.
Each morning a large buffet breakfast is served, as well as offering a Full-English or American Breakfast for those who want to fill up before embarking on one of Cappadocia's best hikes.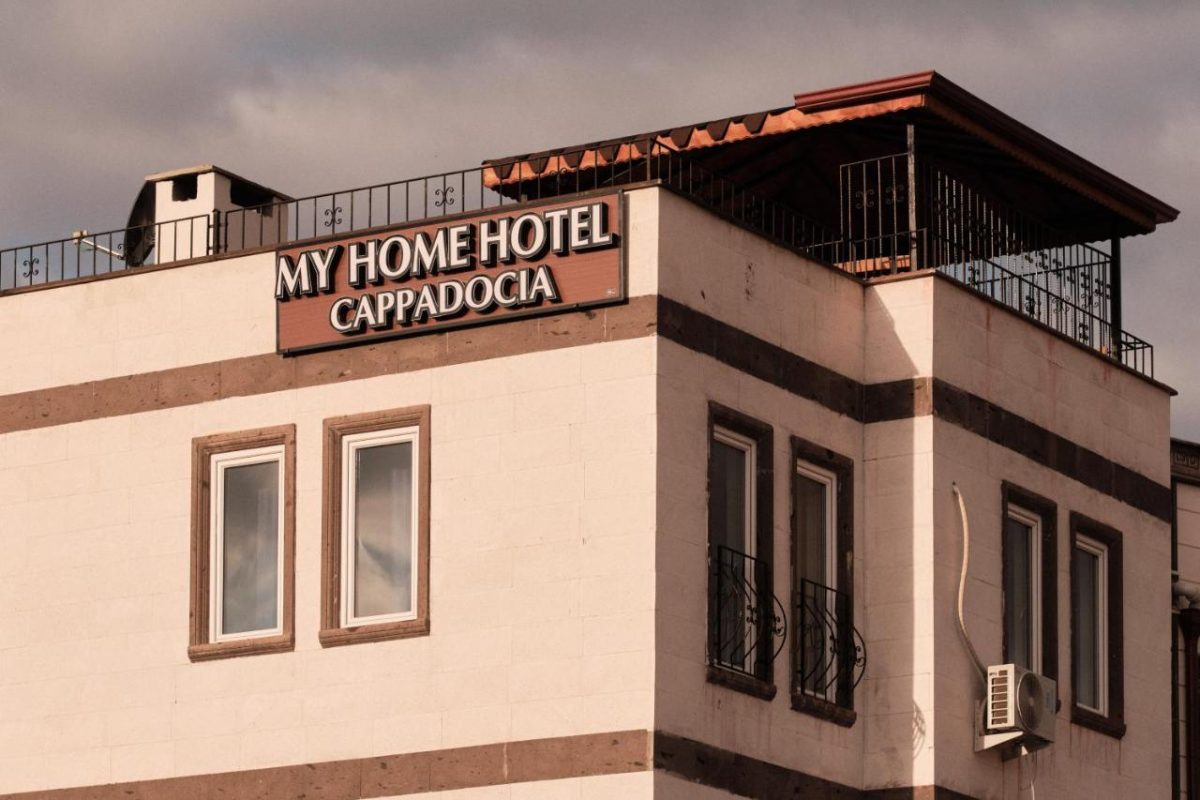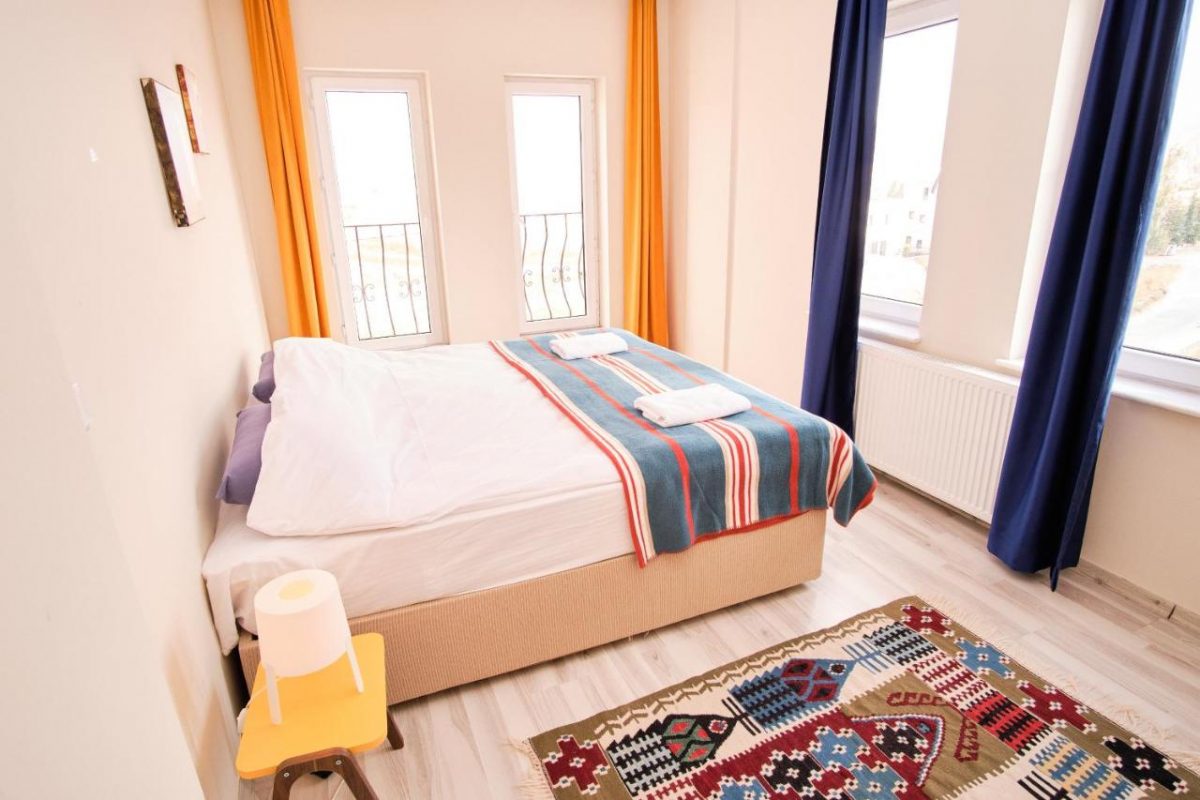 So far I have shown you plenty of traditional hostels and homestays, but we know that some travelers prefer to stay somewhere more modern with bright and airy rooms. And that's exactly what My Home Cappadocia offers.
Each room is spacious and open, with mountain views. There's a roof terrace with plush seating, which is the perfect place to watch the sunrise in Cappadocia.
Each morning, the hostel provides a continental breakfast and you're just a short walk from the town center of Goreme, perfect for exploring the nearby attractions.
---
Before You Go
So there you have it, those are the 10 best hostels in Cappadocia for any type of traveler. As you can see, there are some really great options out there, no matter what type of traveler you are or where you stay in Cappadocia.
Did this guide help you find a hostel in Cappadocia? Let us know in the comments.