Is Cappadocia safe to visit? Cappadocia is one of the safest tourist destinations in Turkey.
As one of the country's biggest attractions (and one of the most significant sources of tourism revenue), the Turkish government has invested a lot in making sure that Cappadocia is a safe and enjoyable place for visitors.
When it comes to crime, Cappadocia is a very safe place to visit. While petty crime (such as pickpocketing) does occasionally take place, it's generally not a problem for tourists to walk around and explore. Robbery or assault in Cappadocia are rare, and usually they are not targeted toward tourists.
But there are other things that could jeopardize your health as a tourist besides crime, such as the weather, tap water and more. Below, we'll discuss every aspect of safety in Cappadocia so you can have a pleasant trip!
---
Is the Hot Air Balloon Safe in Cappadocia?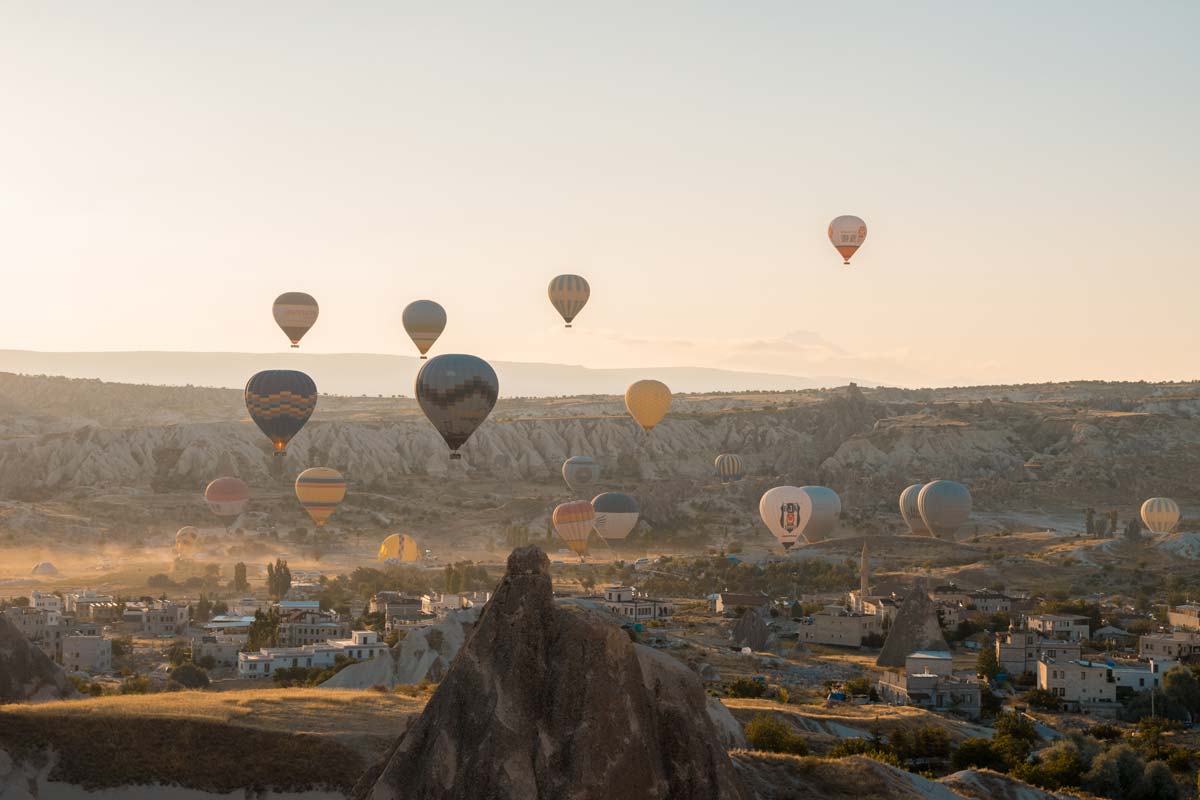 If you are visiting Cappadocia, chances are, you want to ride the epic hot air balloons and admire the breathtaking landscapes that make up the UNESCO World Heritage Site of Goreme National Park. Cappadocia is one of the best places to experience a hot air balloon ride, but is it safe?
The short answer is yes, it is safe to ride a hot air balloon in Cappadocia. All pilots are licensed and balloons have to pass regular safety checks. The hot air balloon companies only hire operators with years of flying experience, making sure that incidents are reduced to a minimum.
Additionally, the balloons don't take off unless the weather is optimal. Even if the weather is slightly off, all the hot air balloon flights are canceled and they try again tomorrow. While this might suck if you have only a few days in Cappadocia, it is to make sure that safety is the number one priority here.
Over the decades, there has only been a handful of fatal accidents. And as Cappadocia hot air balloon flights become more and more popular, safety is even more important. Most fatal accidents occur during the landing phase of the hot air balloon.
But as hot air balloon rides get more popular, there are more tour companies that provide them. Most of them are good and reputable, but some of them might be in a grey area in terms of the pilot's expertise and general safety requirements. We highly recommend you choose a reputable company when picking your hot air balloon flight provider.
Make sure you read our full guide on the hot air balloons in Cappadocia before going!
---
Is the Tap Water Safe to Drink in Cappadocia?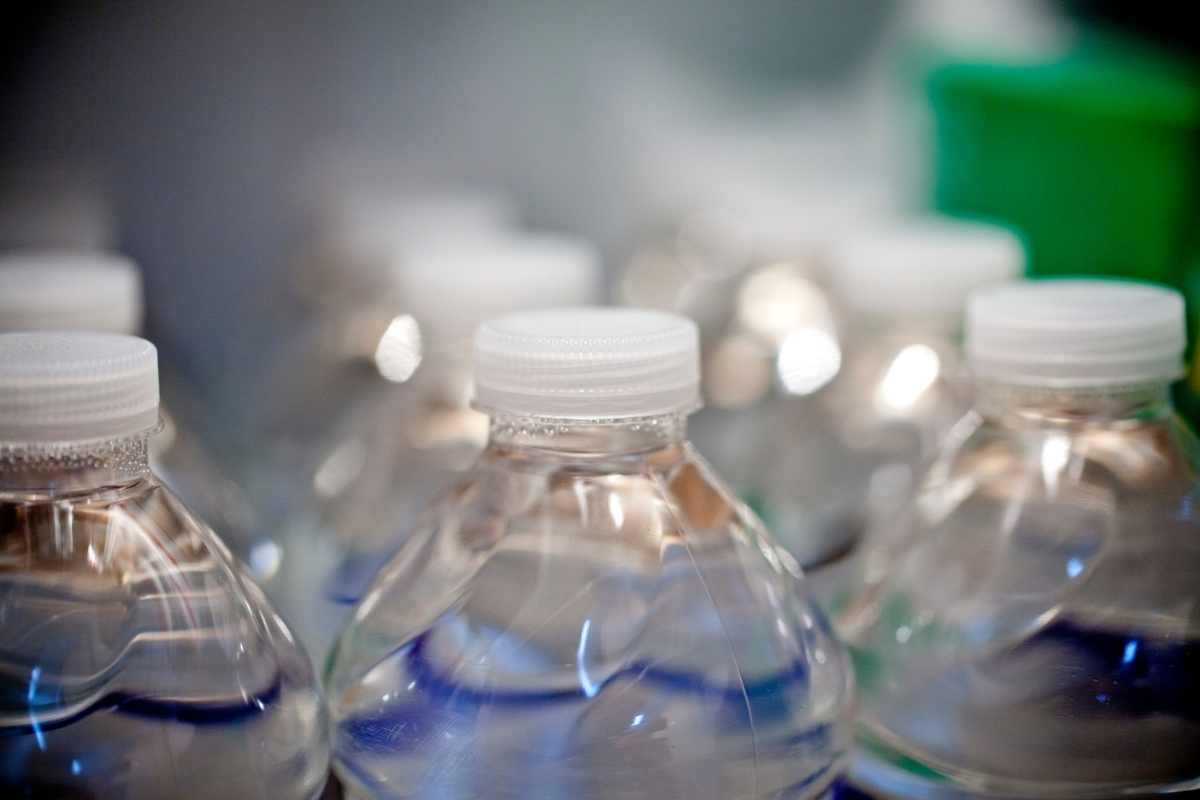 Similar to the tap water in Istanbul, the tap water in Cappadocia is safe to drink. The tap water is pretreated to make it safe for consumption. But if you spend a few days in Cappadocia, you'll notice that locals do not drink the tap water.
Why?
Two reasons.
First, tap water in Turkey has a horrific history. It wasn't long ago that the tap water was so bad that everyone would get sick from drinking the tap water.
Second, the taste of the tap water in Cappadocia is not great. The water is very hard and tastes like metal and chlorine. That is why most locals in Cappadocia prefer to drink bottled water instead.
Besides, bottled water is super cheap in Cappadocia. However, we prefer using a water filter bottle such as the GRAYL Geopress to reduce the use of plastic!
---
Weather Safety In Cappadocia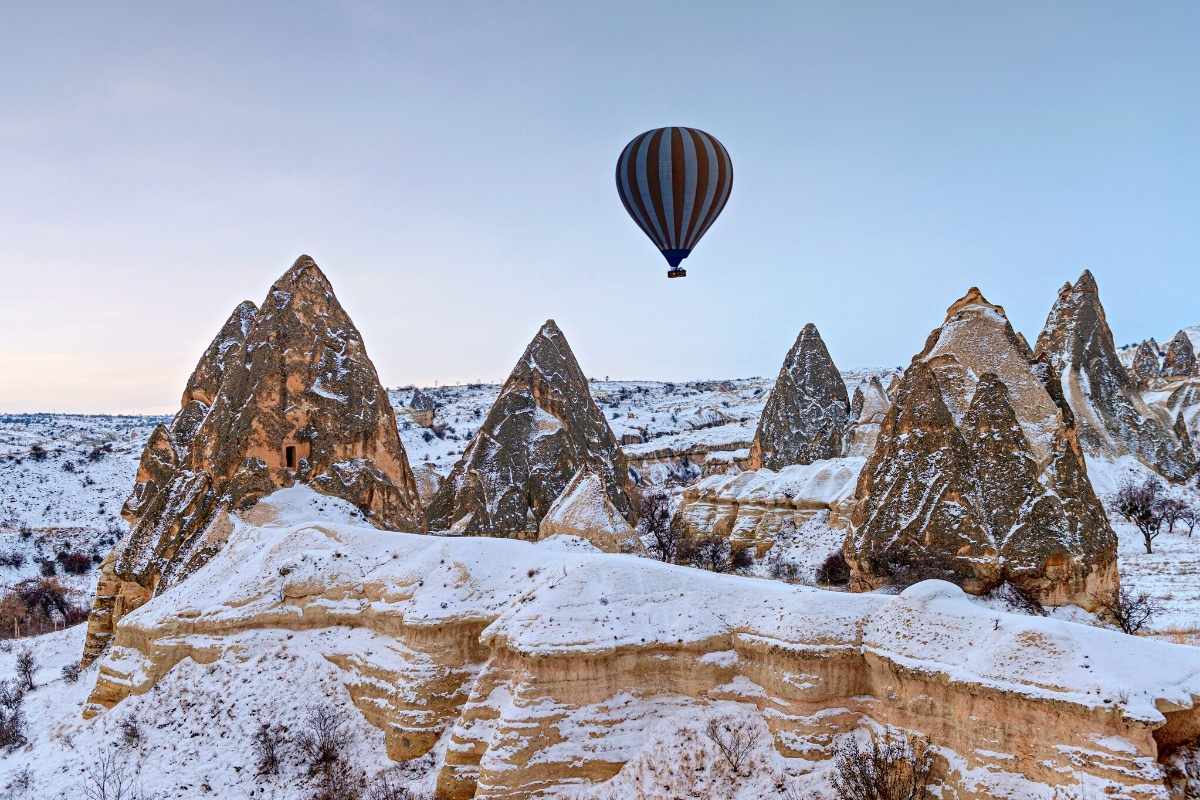 Crime and terrorism aren't safety issues in Cappadocia since this region is situated far from the Syrian border. But one thing tourists must be careful of is the extreme weather. The extreme weather can be dangerous, especially for tourists that are not used to it.
The Cappadocian Valley is a vast desert and has desert-like weather patterns. In the summer, it is extremely sunny and hot. The air is dry and dehydration comes easily. Combined with the lack of shade in Cappadocia, it could be a serious health-threatening situation. This is especially true if you are planning to do any of the hikes in Cappadocia, such as Rose Valley and Red Valley.
And like any other desert environment, the nights are really cold. Even in the summers, visitors will need a jacket in the late nights and early mornings.
If you are visiting Cappadocia in the winter, be prepared for inclement weather. Snow is super common in the winter months of Cappadocia, which is around late November to early March. In the heart of the winter, the temperature can drop to as low as -5 °C, or 2 °F. We were quite surprised to find that some cave hotels in Cappadocia had heaters but not air-conditioning.
Visitors need to be extremely careful when exploring the valleys in Cappadocia during the winter. Because if you get lost, the cold weather is going to be an issue very quickly. The fairy chimneys aren't going to provide much protection from the bitter cold. That is why winter isn't one of the best times to visit Cappadocia.
---
Natural Disaster In Cappadocia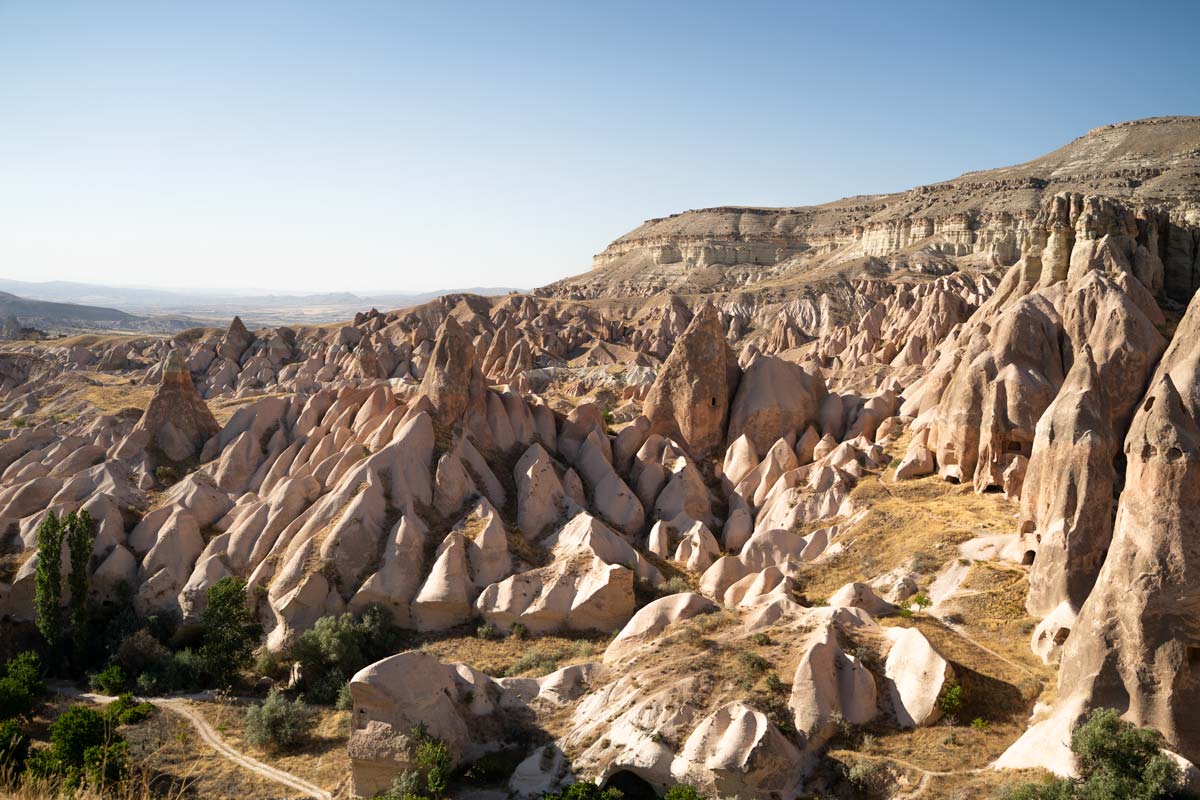 Cappadocia doesn't have many natural disasters. Earthquakes, tsunamis, wildfires and the likes are close to non-existent. The only thing you might need to worry about is the occasional blizzard that could occur in the winter.
Cappadocia is one of the safest places to visit in Turkey.
---
Safety Tips For Cappadocia
Stay hydrated – One of the best things to do in Cappadocia is hiking. And when you are hiking in both summer and winter, you need to make sure you stay hydrated. Heat-related illnesses are very common in the summer in Cappadocia.
Put on sunscreen – Because the desert of Cappadocia lacks shade, sun damage is a real risk. Make sure you put on sunscreen every day when you are in the valley.
Drink bottled water – Though Cappadocia's tap water is safe to drink, foreigners that are not used to the water quality should stick with bottled water.
---
Cappadocia Safety FAQs
Is Cappadocia safe for solo female travelers?
Generally, Cappadocia is safe for solo female travelers, but of course, even the safest city has few incidents. We've heard of solo female travelers getting into uncomfortable situations on tours they've booked. Do some research online and pick a reputable company when taking tours! And of course, be aware of your surroundings and use common sense.
---
Final Verdict
It is no doubt that Cappadocia is one of the safest places to visit in Turkey. However, its location in Central Anatolia makes it one of the most untamed landscapes out there.
Visitors should watch out for the extreme weather and protect themselves against the elements. Luckily, hot air balloon rides in Cappadocia are very safe, so make sure you enjoy them when you are visiting!
Disclaimer: Some of the links above are affiliate links. That means if you book or make a purchase through the links, we will earn a small commission at no extra cost to you! The money will help run this site! Thank you!