Not sure what Cappadocia is known for? Worry not.
The region in central Anatolia of Turkey is actually quite historic, but travelers might only know about the epic hot air balloons in Cappadocia.
Besides the sunrise hot air balloons, Cappadocia is known for its surreal desert landscapes that are dotted with unworldly fairy chimneys and ancient underground cities. Visitors can find historic rock-cut churches and various cave dwellings that troglodytes once used to call home. There are so many things Cappadocia is famous for!
And that is why we have decided to write this article on the 7 things that Cappadocia is most famous for, so you can have the perfect idea of what to expect in one of our favorite destinations in Turkey!
---
What Is Cappadocia Known For?
1. Hot Air Balloons At Sunrise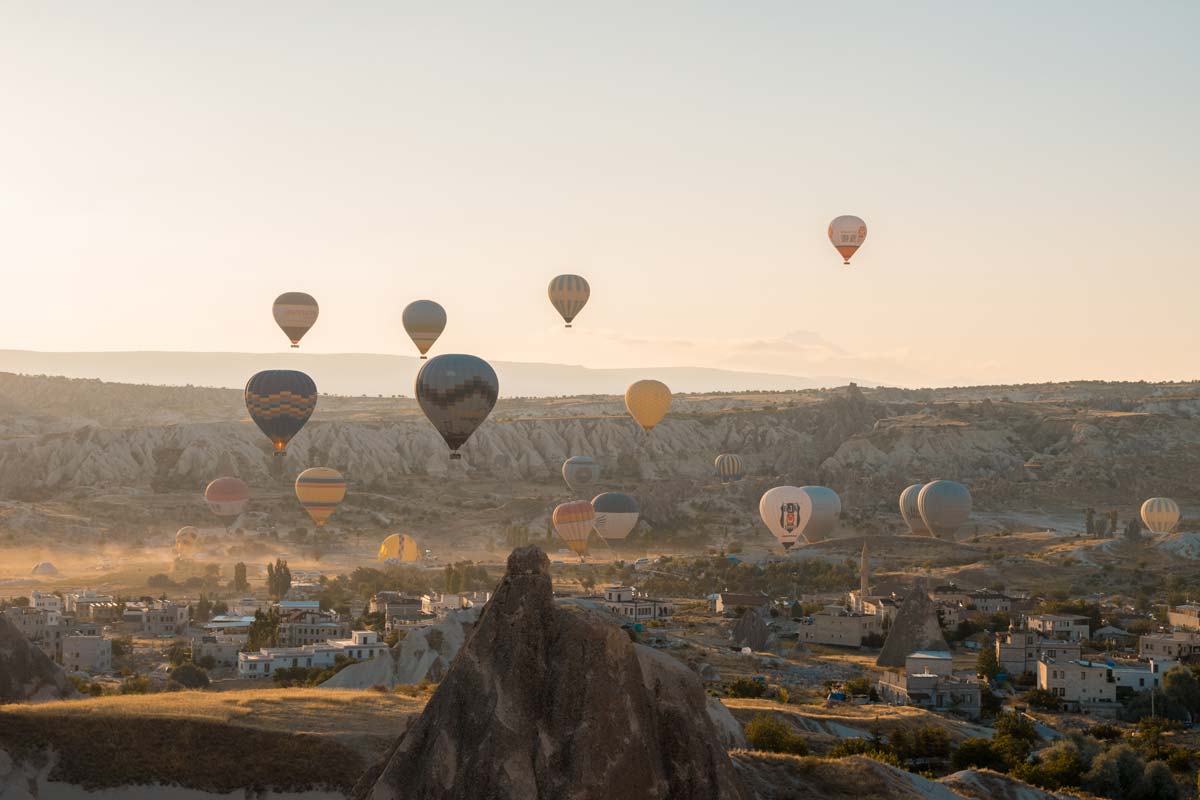 Without a doubt, the most popular thing to do in Cappadocia is to take a hot air balloon at sunrise. The experience is unlike any other, as you get to admire the beautiful desert landscapes and get a scale of the entire valley.
You will get unparalleled views of the fairy chimneys and rock formations that make this place so unique. Combined with the morning glow of a sunrise, it is almost like you are in a fairytale. Plus the feeling of floating through the sky in the peace and silence of the early morning is quite surreal.
There are many companies that offer hot air balloon rides in Cappadocia, but not all of them are good. For your own safety and enjoyment, we recommend going with a reputable company such as Royal Balloons. They have pilots with numerous years of experience that not only ensure your safety but can give you a good introduction to the region!
2. Surreal Desert Landscapes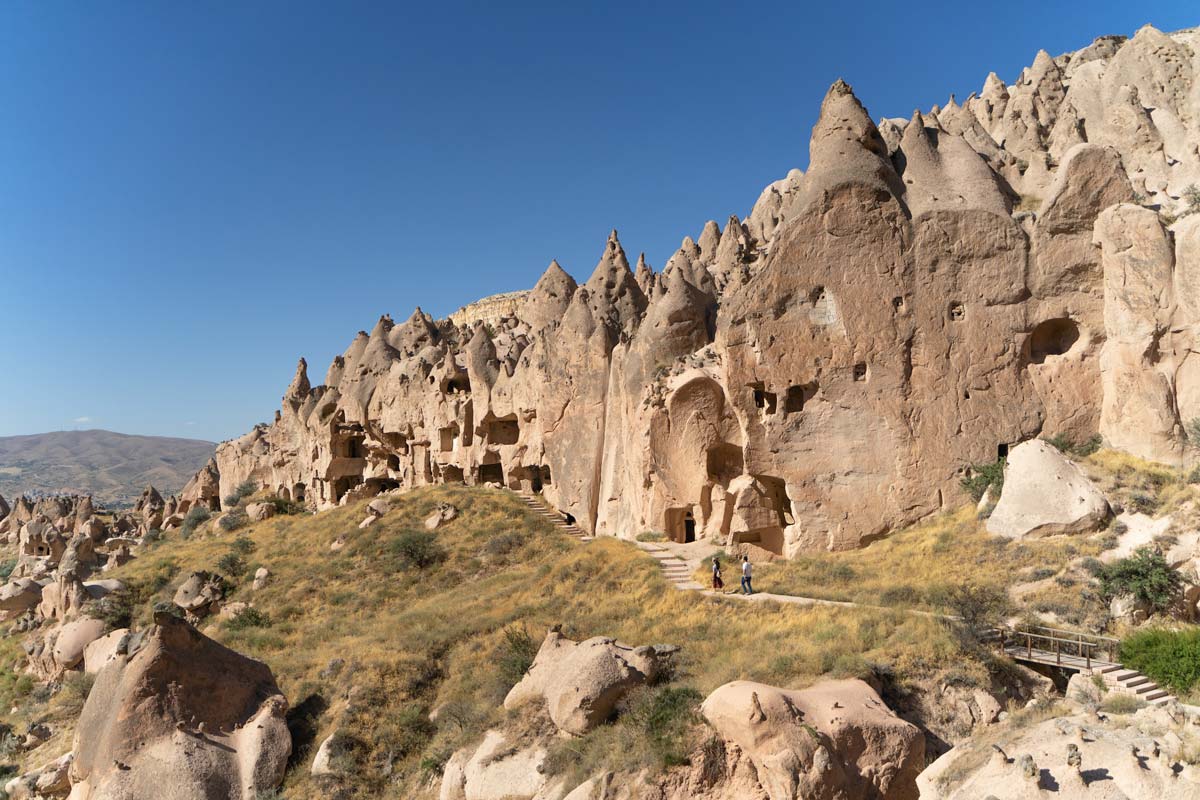 The region of Cappadocia is known for its stunning desert landscapes that many compare to Mars. While we are not sure how accurate that statement is, we have to agree that Cappadocia is unlike any other place we have been to.
The landscape is dotted with fairy chimneys and unique rock formations. These tall rock pillars are unlike anything we've seen, and that is because they are a unique combination of volcanic tuff rock and erosion of rain and wind over many years.
The best way to explore the desert landscapes of Cappadocia is through one of its many hiking trails. These trails lead you up close and personal to some of the coolest fairy chimneys (such as the phallic ones in Love Valley), and all the numerous abandoned cave dwellings and churches in the region. It is literally a playground for adults!
3. Unworldly Fairy Chimneys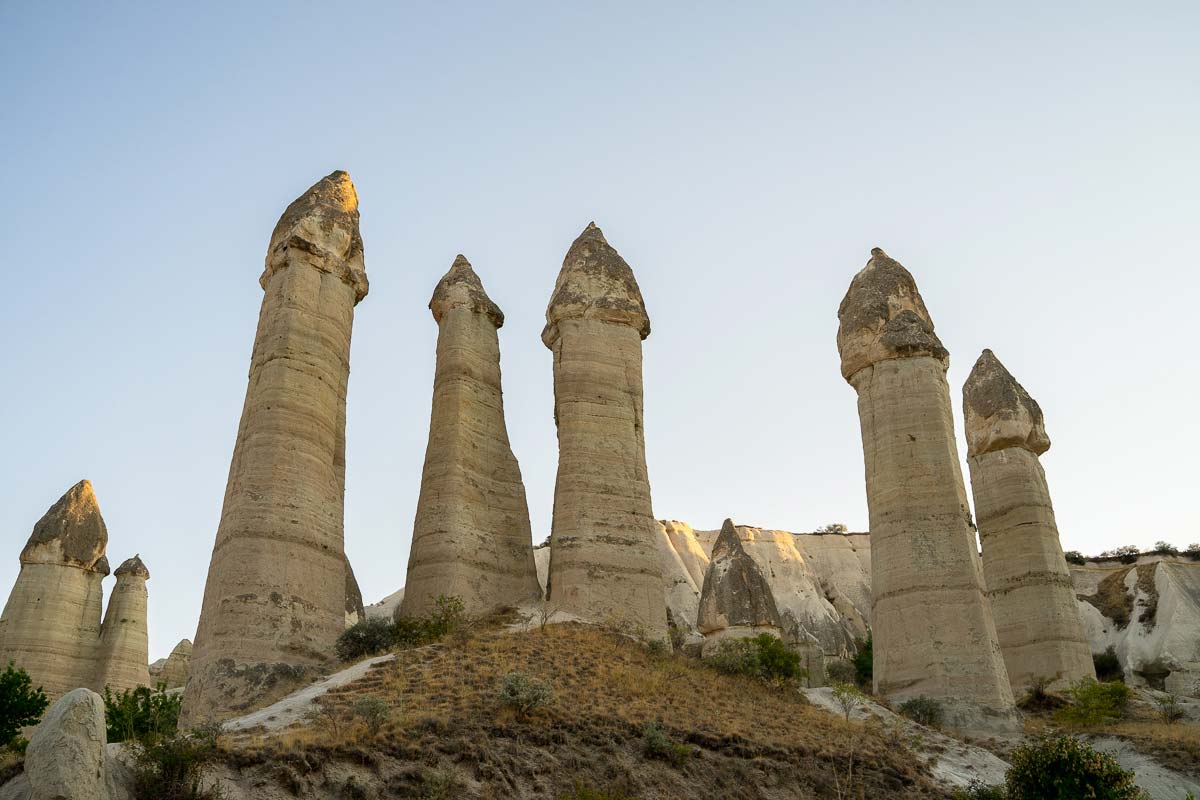 One of the most iconic features of Cappadocia is its epic fairy chimneys. As we have mentioned, these rock formations are a result of unique geological rock and erosion over many millions of years.
But what is more unique about these fairy chimneys is that they come in all sorts of different shapes and sizes. You'd expect them to look like a regular rock pillar but they are so much more than that.
For example, in Devrent Valley, which is also called the Imagination Valley, you'll find fairy chimneys that resemble some of the most random things. Some might require a bit of imagination to see, hence the name, but the camel rock at the entrance is undebatable.
In Monks Valley (Pasabag Valley), travelers will find double and even triple mushroom-capped fairy chimneys that people once lived in. No two fairy chimneys in Cappadocia are exactly the same.
4. Ancient Underground Cities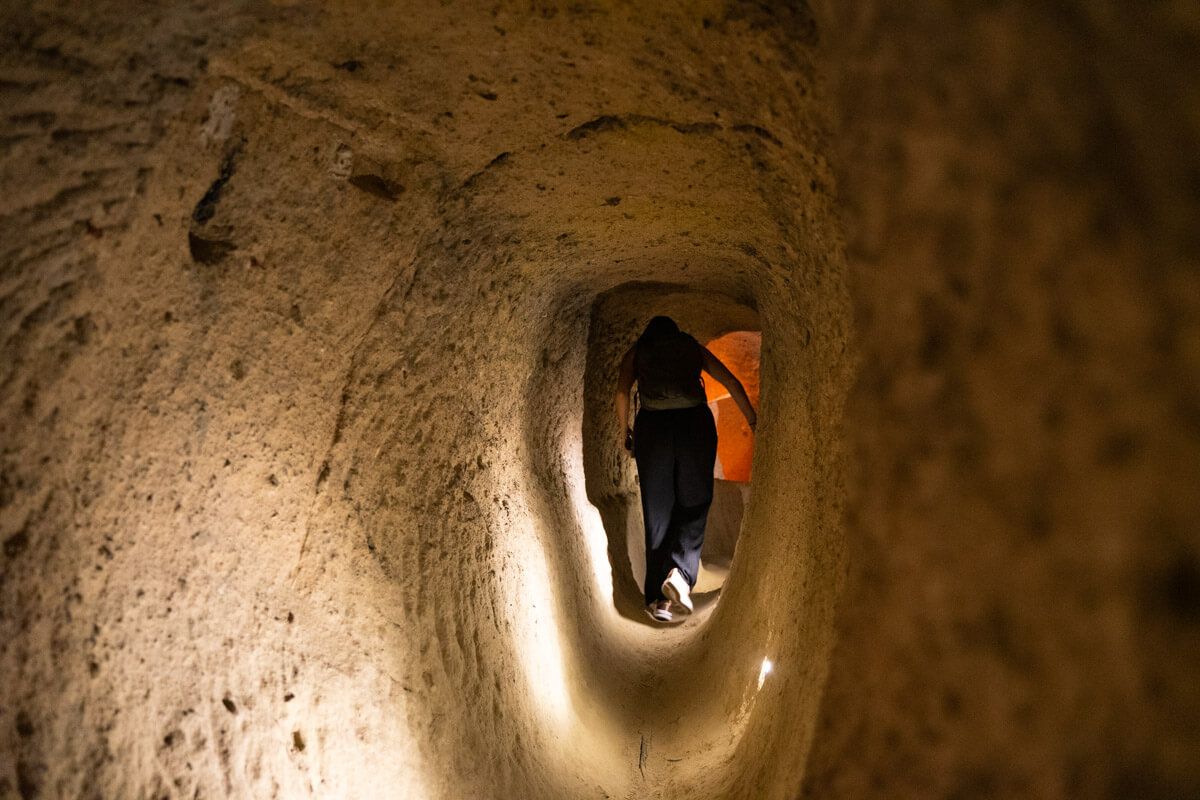 If you think what's above ground in Cappadocia is amazing, wait till you see the underground cities! Archaeologists estimate that there are over 200 underground cities in the region of Cappadocia, and some even held over 20,000 people at one point in time!
The two most famous ones are Derinkuyu and Kaymakli Underground City.
The biggest one (in the world) is Derinkuyu Underground City. It is estimated that the city extends to 85 meters below ground, and is capable of accommodating 20,000 people plus their livestock and food source. There are a total of 18 levels, which are connected through a series of tunnels. Talk about an epic engineering achievement.
Many of these underground cities are built thousands of years ago, which is even more impressive. They've been used by a number of people that settled in the region, mostly for the purpose of protection and shelter. Some underground cities had a massive rolling stone door that blocked off all invaders!
5. Historic Cave Churches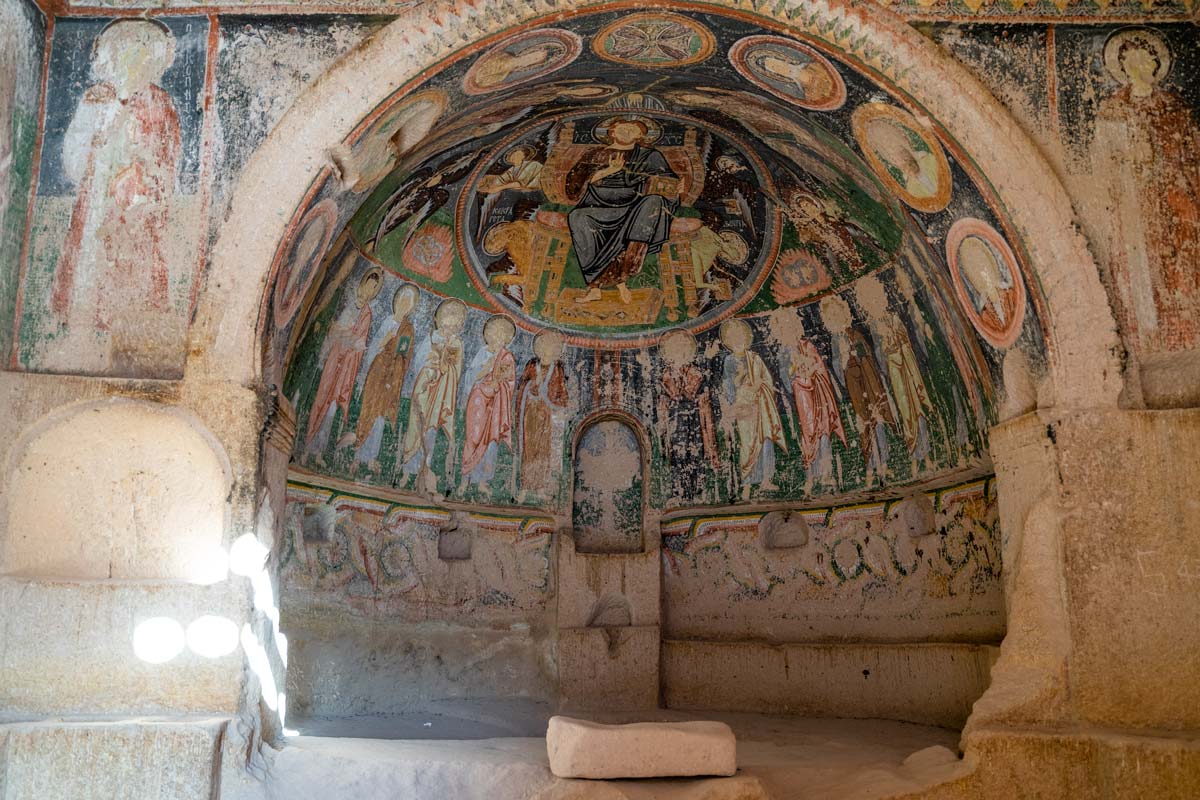 Because the region of Cappadocia was settled by the Byzantine Christians, they built hundreds of cave churches in the area. Many of these cave churches had fresco paintings that depicted scenes from the Bible, and some can still be seen today.
The most famous of which is the Dark Church in the Goreme Open-Air Museum. It is one of the best preserved cave churches in Cappadocia, with vibrant frescoes and vaulted ceilings. Another one that is worth checking out is the Crusader Church in Rose Valley. However, that one is not as well-preserved.
But perhaps what's so great about these cave churches is that you can go hiking in one of the valleys in Cappadocia and end up stumbling upon some. While some might not have beautiful frescoes as you would find in one of the museums in Cappadocia, they are impressive nonetheless.
6. Innovative Cave Hotels and Dwellings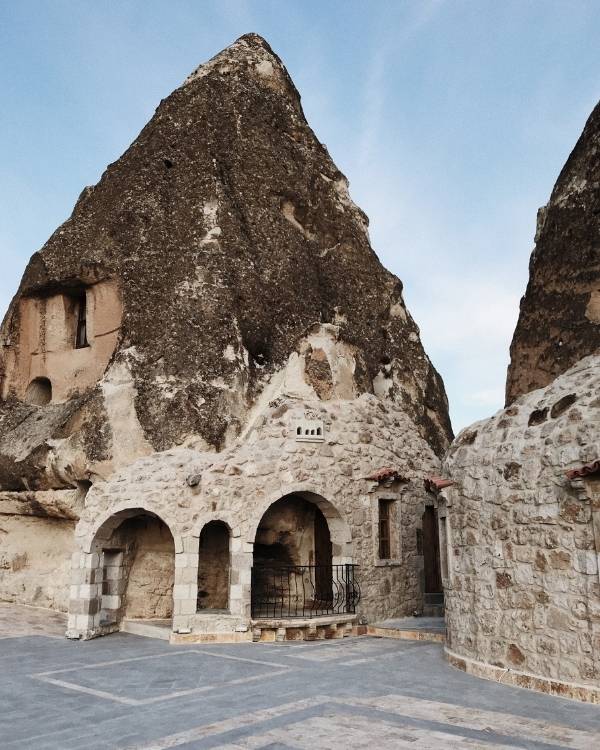 Because of the soft volcanic rocks of Cappadocia, ancient settlers were able to carve out the rock and create dwellings for themselves. These cave dwellings were actually quite nice, as they not only provided protection from the elements, but they also kept the troglodytes cold in the summer and warm in the winters.
While there are no more people living in remote caves nowadays, cave hotels in Cappadocia have become a popular attraction for tourists. Visitors can experience the historical way of life and stay in one of the many cave hotels in the region.
These cave hotels are far from rustic, and most have modern luxuries such as free WiFi, beautiful interior decor, furnished bathrooms, and more! Some properties even come with a swimming pool to help you with the heat in Cappadocia.
7. Delicious Wine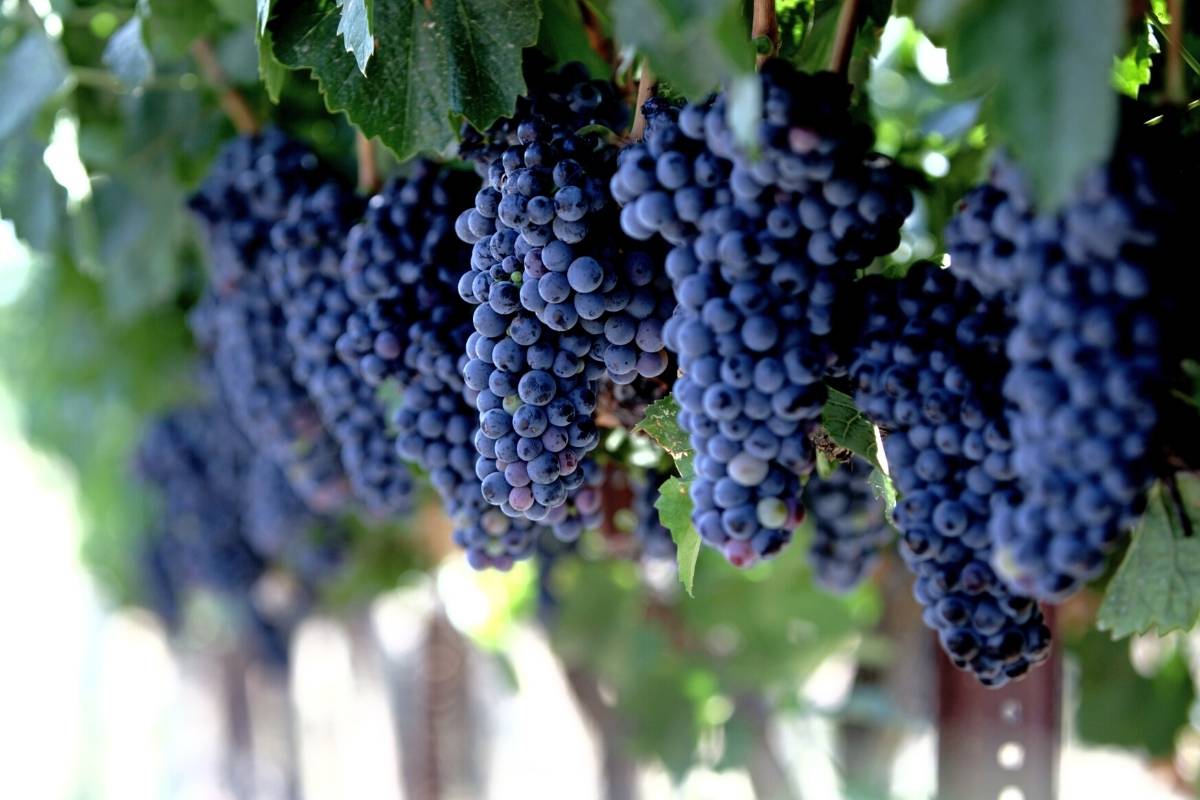 Cappadocia is known for producing high-quality wine. In fact, the art of wine-making is a tradition in Cappadocia and has been passed down from generation to generation. Historically, this region of the world is believed to be the birthplace of wine, as far back as 10,000 years ago.
However, because Turkey is a Muslim country, alcohol and wine are forbidden, which is why the wine in Cappadocia is not as well-known as some of its other attractions. There have been a few award-winning wines from the Central Anatolian region (where Cappadocia is located), and even the cheap wines are good.
Part of the tradition of wine-making here is the use of pigeon droppings to fertilize the soil. That is why travelers will see plenty of pigeon houses (dovecotes) in Cappadocia, especially in the Pigeon Valley. These houses were built to capture the pigeon droppings!
---
Cappadocia Turkey FAQs
What Food Is Cappadocia Known For?
Cappadocia is known for testi kebab, or clay pot kebab in English. It is a type of slow-cooked meat dish that is cooked in a sealed clay pot over an open fire. The traditional way to cook testi kebab is to bury the clay pot in hot coals, which allows it to cook slowly and evenly.
What Is Cappadocia Known For Producing?
Cappadocia is known for producing high-quality grapes and wine. In the town of Avanos, pottery made using clay from the Red River is famous.
---
As you can see, there are plenty of things Cappadocia is famous for, and that goes beyond the world-famous hot air balloons. The region is incredibly historic with thousands of years of history. It is no wonder that it is a present-day UNESCO World Heritage Site!