Are you thinking of traveling to the Turkish Riviera soon and you've narrowed down your options to two options: Alanya vs Antalya?
Well, you've made good progress so far, as both destinations offer something special and unique. And the good news is, you can visit both within a day trip of each other, so if you feel you won't miss out no matter which destination you pick.
But which is better; Alanya or Antalya? In this guide, we'll be covering which destination is better for beaches, history, attractions, food, families, hotels, nightlife, and all the modern conveniences you need to make your vacation a breeze.
So if you need help deciding on where to visit, read on to see our complete comparison.
---
Antalya or Alanya for Beaches
Both Antalya and Alanya are located on the Turkish Riviera or The Turquoise Coast as it's so often called. The beaches connect to the crystal clear, blue waters of the Mediterranean Ocean and are one of the main reasons why travelers visit Antalya or Alanya.
Both destinations have beautiful beaches outside the city center that is easily accessible by public transport. Pretty much all the beaches are well-maintained and have excellent facilities. You'll find most beaches have loungers to rent, lifeguards, and bathroom facilities with showers and changing rooms. They also usually have restaurants and beach bars.
Because both cities have stunning beaches outside, to determine who wins between Alanya vs Antalya for beaches, we'll be taking a look at the beaches in the city center.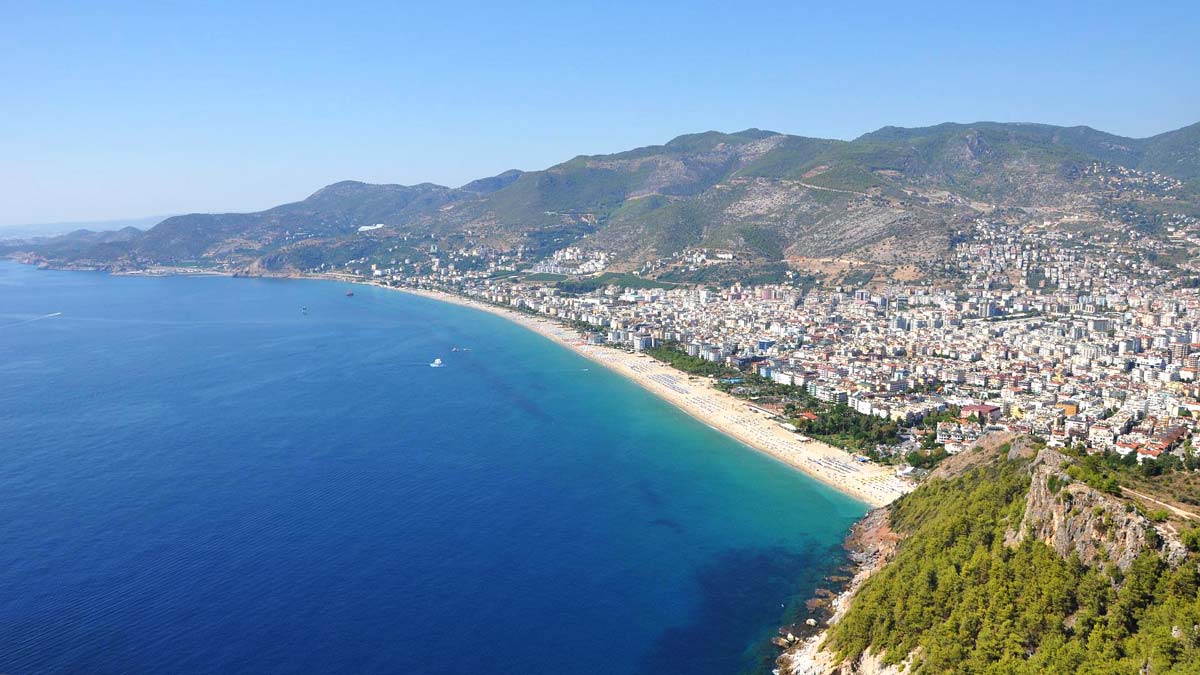 In Alanya, the most famous beach is Kleopatra Beach (Cleopatra Beach), named after the ancient Queen of Egypt who supposedly used to swim here. This wide, golden sandy beach is lined with resorts and sprawling parks, offering a shady escape from the sun.
Kleopatra Beach is often regarded as one of the most beautiful beaches in Turkey, and it's within walking distance from the city center of Alanya which is an added bonus. It's also connected to Damlataş Beach, which is another beautiful beach in the area.
Antalya is most famous for Lara Beach, which has darker, rocky sand. It's also lined with beach resorts which are some of the best in the country, but the actual beach is very busy and not nearly as big as Kleopatra Beach.
Konyaaltı Plajları is also a popular beach in Antalya which is very family-friendly as it has gentle waves. It also has a shingle beach, but has plenty of sun loungers and beach bars nearby. It's a little bit nicer than Lara Beach, in our opinion.
It's important to note that both cities are equal distance from Side, which is also famous for its beach and world-class beach resorts.
Winner: both Antalya and Alanya have excellent beaches surrounding the city, but in terms of the beaches in the city center, Alanya's Kleopatra Beach is the nicest as it has plenty of space for visitors to spread out and has soft golden sand.
---
Alanya or Antalya for History
Antalya has an expansive history, dating as far back as 200 BCE when the city was founded by the Attalid dynasty of Pergamon. The historic Old Town and the ancient port were said to have been built in 150 BCE. The port was once used by King Attalus II as a base for his navy fleet.
The city was conquered by the Romans shortly after, who created Hadrian's Gate and several of the towns outside the city. The Romans settled her for a few centuries, before the Ottomans took over in 1319. The Ottomans ruled for a further 500 years before the empire was abolished in the early 20th century.
Much of Antalya's history still remains in the city, such as in the Old Town, the Roman Harbor, and Hidirlik Tower. You can also see the nearby Termessos Ruins and see a glimpse into its ancient past. Within a day's trip, you can reach the city of Demre, the gateway to the Myra Ancient City and Lycian Rock Tombs.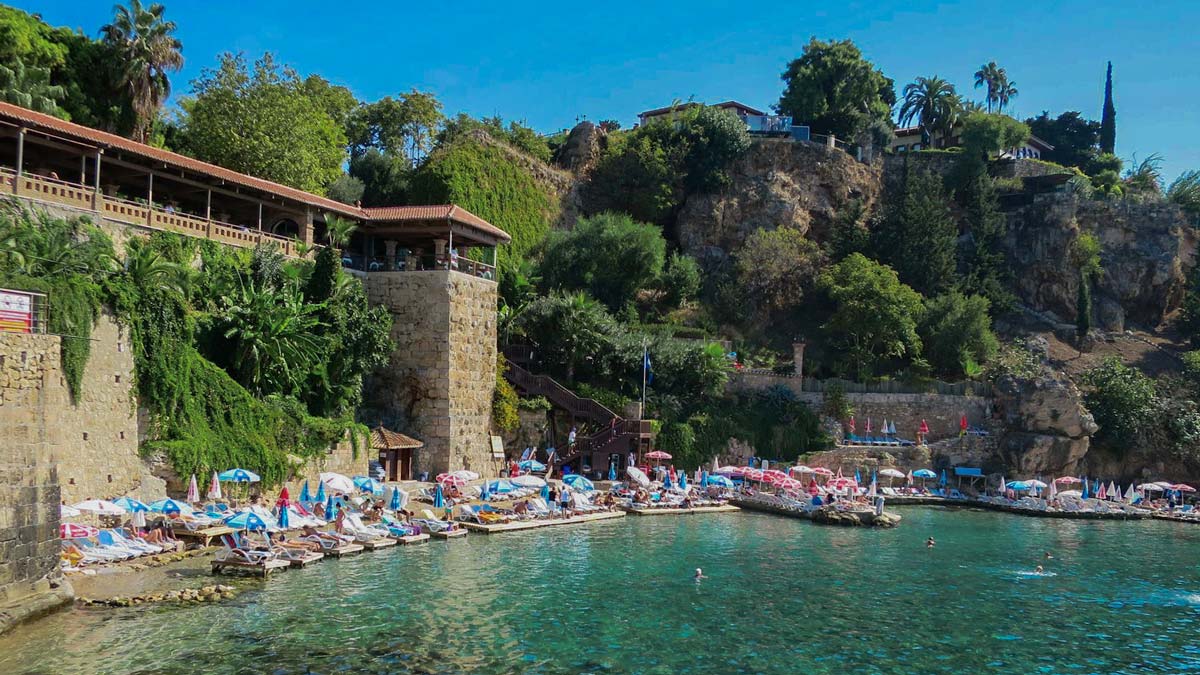 Alanya is a UNESCO World Heritage Site that was thought to have been settled since 1820 BCE, after the Trojan War. According to manuscripts by historian Heredot, people moved here after the war and many tribes came together. They then built the castles in the 7th century as defenses against the Byzantines. Many of these castles you can still see today.
The city was a Christian settlement until it was taken over by Sultan Alaaddin Keykubad in the 13th century. The sultan married the daughter of the former ruler, Kyr Vart, and built a palace that he named after himself: Alaiye. The city was most prosperous under Alaaddin's rule and many of the castles and docks you see today are from the time of his reign.
After Alaaddin passed away, his predecessor sold Alanya to the Egyptians and it was regarded as a part of Cyprus. Even after the Ottomans conquered Turkey, it remained part of Cyprus, until 1871 when it became a part of the Antalya province.
Both Alanya and Antalya have a fascinating and unique history. You can see several remains of the past still in both cities and each city has something different to offer.
Winner: It's like comparing apples and oranges. When it comes to Alanya vs Antalya for history, both cities are equal.
---
Alanya Vs Antalya for Attractions
Both Antalya and Alanya have excellent attractions to keep you busy. Whether you're visiting as a family or on a backpacking adventure, you'll find many suitable attractions in both areas.
Antalya is a big city, much bigger than Alanya, so you'll find more attractions going on here. While Alanya has one waterpark, Antalya has several. But what really makes Antalya so great for attractions, is how easy it is to take day trips.
You can pretty much explore all the best sites in Turkey on a day trip from Antalya; such as Pammukale, Lycian Rock Tombs, the Ancient City of Perge, and even as far as Fethiye.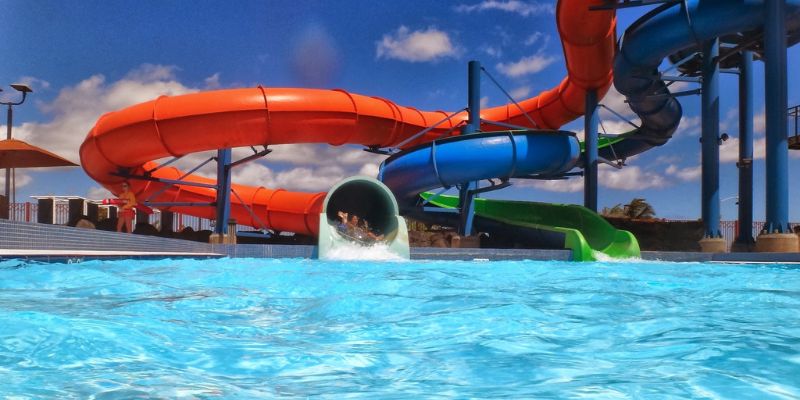 You can also visit the nearby mountains and national parks for hiking trips and canyon adventures. The Old Town is full of museums and ancient monuments to explore. You'll find that you can stay a week in Antalya and not see and do everything.
Alanya has a fair few attractions in the city center. You can find several historical attractions such as Alanya Castle, Red Tower, and Alanya Archaeological Museum. There's also an underground cave network to explore, and if you're traveling with kids they will love splashing around at Aquapark.
Alanya is all about the ocean. It's a hot spot for scuba diving and you'll find plenty of boat trips out to explore nearby bays.
You can also take day trips to places like the Taurus Mountains and Koprulu Canyon, which are great for hiking and whitewater rafting.
Winner: When it comes to attractions, Antalya is better located for day trips, so Antalya is better for attractions.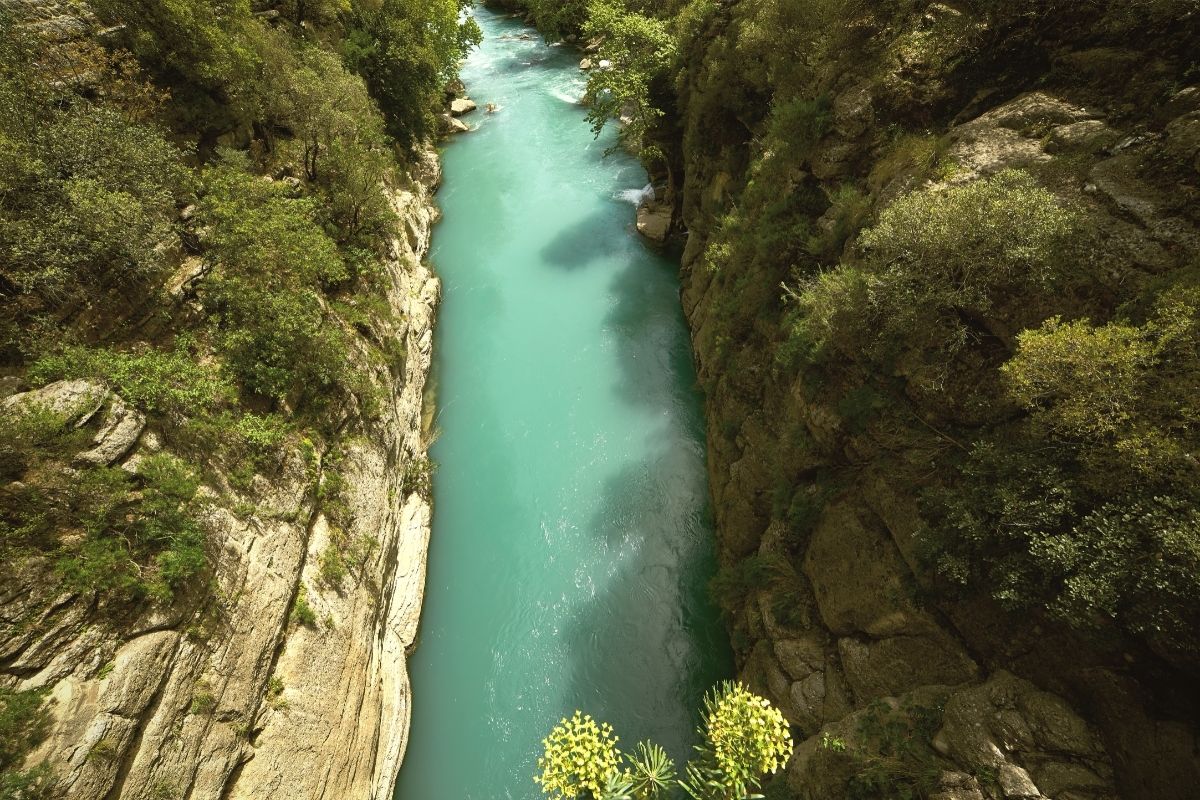 ---
Antalya Vs Alanya for Food
When it comes to food, both Antalya and Alanya have excellent cuisine. In Alanya, you'll find traditional Turkish food in most restaurants and it's always prepared fresh. You'll also find lots of street food stands serving Simit, grilled corn, and fresh juices.
These are traditional dishes that you can find all over the country, but it's just as good in Alanya. You'll also find plenty of restaurants serving western favorites for those travelers who don't like to be too adventurous with their food.
Some local food to Alanya includes Stuffed Zucchini Flowers and they also have their special variation of İçli Bazlama (Gozleme) which features onion, cottage cheese, parsley, and black pepper in the dough.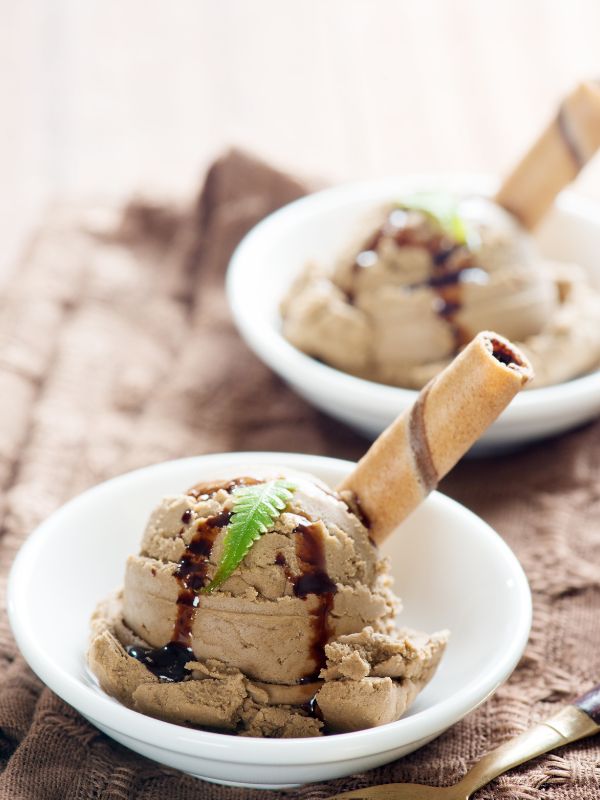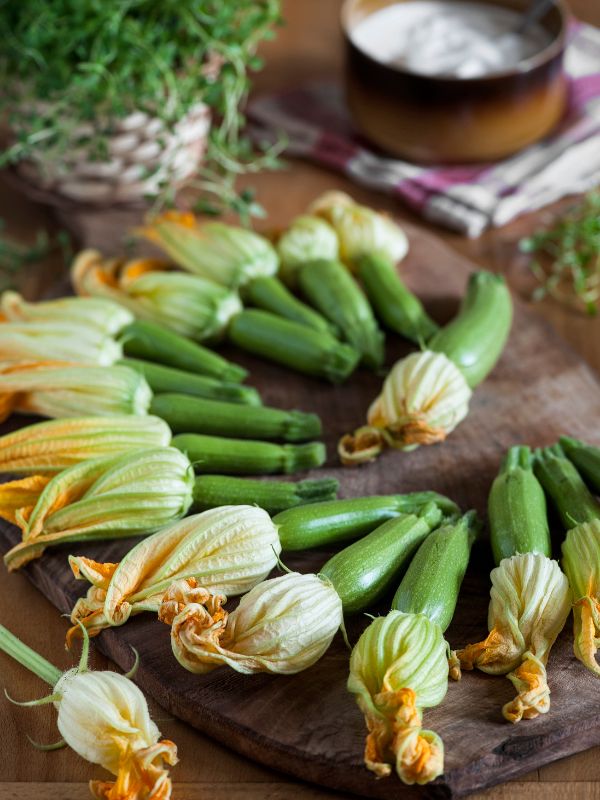 Antalya also has lots of top-quality restaurants serving fresh Turkish food. However, Antalya has some special dishes that are unique to the region such as burned ice cream, lentil ice cream, and tahini-based meals.
Bergamot is grown around Antalya, and the locals like to use bergamot jam with their Turkish breakfast.
Hibeş is popular in both Antalya and Alanya. You'll also find almonds are used in a lot of desserts from both cities.
Because both areas belong to a Mediterranean climate and share a similar history, you'll find the cuisine to be similar to one another.
Winner: when it comes to food in Antalya or Alanya, the two cities are equal.
Read More: Which is better: Antalya or Marmaris?
---
Antalya Or Alanya for Families
If you're visiting Turkey as a family, then you're going to want to pick somewhere safe and full of fun things to do with children. Luckily, both Antalya and Alanya have ample child-friendly attractions and are quite safe to visit.
Antalya is very safe, though some neighborhoods outside the city center are known to be a bit dodgy at night. For families though, you'll likely avoid these areas. The resorts tend to be on the coast or in the city center, and this is a safe part of the city.
You'll find the beaches are family-friendly, with gentle waves and lifeguards stationed on most beaches. If you're looking for family-friendly attractions besides the beach, then check out Antalya's Toy Museum, Sandland, and one of several waterparks and theme parks, such as The Land of Legends.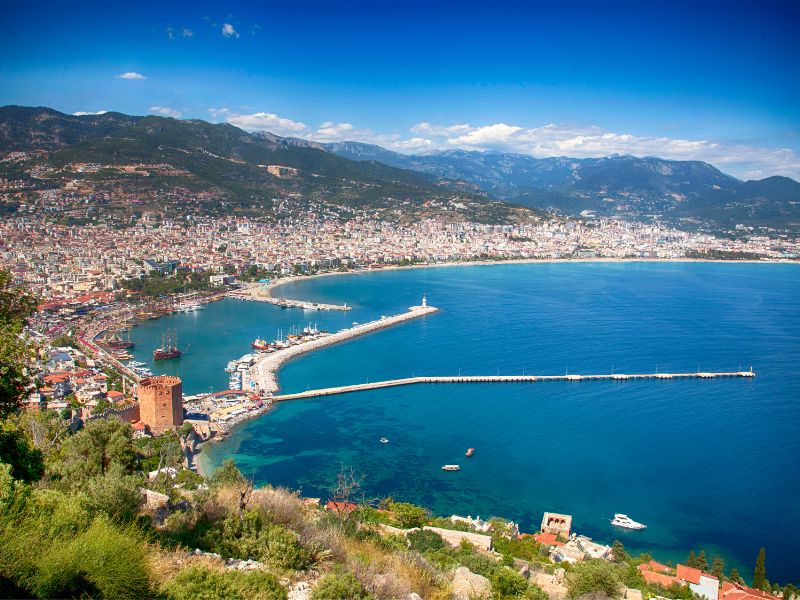 The most popular waterparks in Antalya are Aktur Park, Karaalioglu Park, and Waterhill. If you want to get out of the city for a while, there are several beautiful waterfalls in Antalya to explore.
Alanya is also a safe area to visit, though some tourists say that bag snatching is common on the beaches. This is also true in Antalya, so always keep an eye on your belongings when visiting the beach.
Alanya also has nice gentle waves and you'll find lifeguards stationed at the beaches. There are a few family-friendly attractions such as exploring the caves, tandem paragliding (for older children), and a few funfairs. There is one waterpark in Alanya, Alanya Aquapark.
You'll find some fantastic, all-inclusive family-friendly resorts in Alanya that have waterslides and entertainment options for kids.
Winner: both cities are family-friendly and have excellent resorts and attractions for those traveling with kids. Antalya has a few more attractions to choose from, so in our opinion, Antalya is better than Alanya for families (but only marginally)
---
Alanya Or Antalya for Hotels and Resorts
Both Antalya and Alanya attract beach-goers from around the world and as such, there is no shortage of world-class resorts and beach hotels.
Mostly located on the beach, Antalya and Alanya's resorts are mostly all-inclusive, high-end resorts that are family-friendly and packed with entertainment and amusement options.
In the summer, both areas are incredibly popular and the best hotels are often fully booked. However, Antalya has more options when it comes to all-inclusive resorts, so if you're planning last minute, you might have more success finding a place here over Alanya.
In both cities, you tend to get better value if you book in advance because they offer discounted rates and promotions throughout the year.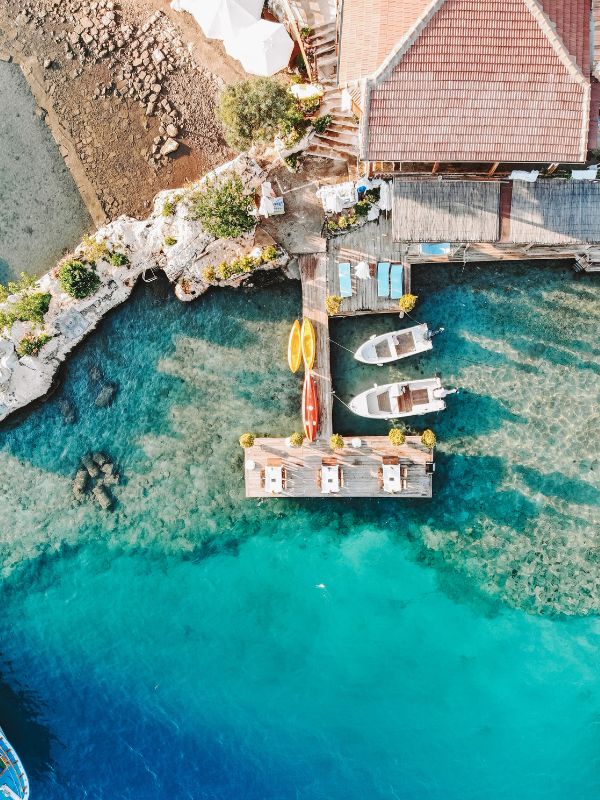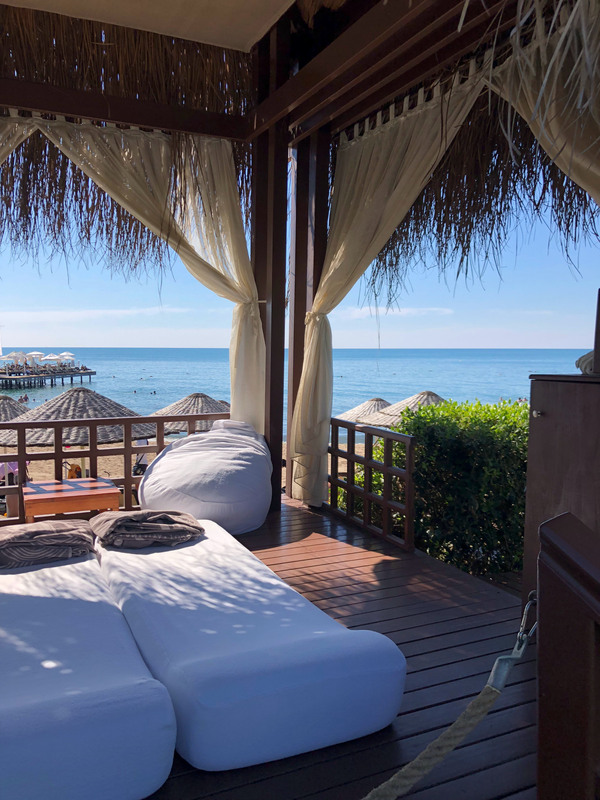 Antalya does have some of the finest high-end resorts in the whole of Turkey, including the seven-star Saturn Palace Resort Hotel. The resorts in Antalya are often designed to attract couples and adult travelers, rather than families.
However, the resorts in Alanya are usually catered to families, offering waterslides and kids' clubs. That's not to say you won't find family-friendly resorts in Antalya, they will just be located outside the city center.
Likewise, you can find adult-only, luxury resorts for adults in Alanya. So as long as you have plenty of time to plan your trip, you'll have no problem finding a decent resort in either city.
Winner: When it comes to resorts, both Antalya and Alanya are equal.
Are you reading this from Turkey? Maybe you need a VPN!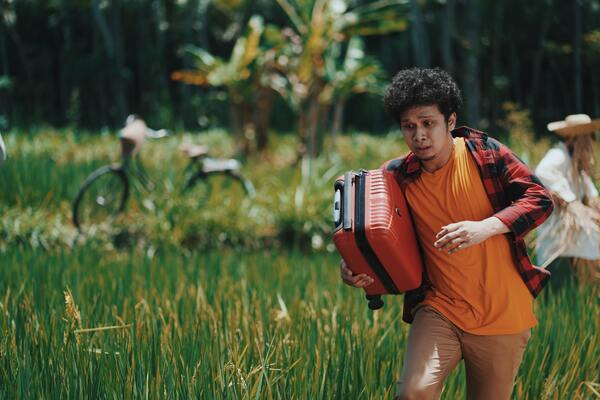 If you're already in Turkey, there is one thing you absolutely NEED: a reliable VPN.
You may find some of your favorite websites and apps are blocked in Turkey, such as popular hotel site booking.com
A VPN allows you to get passed this ruling and enables you to browse these sites without any hassle, and it's completely legal.
We use Express VPN when we're in Turkey and we'd recommend it to anyone. It's affordable, quick, and easy to use.
---
Alanya Vs Antalya for Nightlife
The nightlife in Antalya is buzzing. It has numerous places to party downtown, which features plenty of bars, nightclubs, and live music venues.
There's also a boulevard called Bar Street, which is aptly named because it's a street dedicated to bars and clubs. The nightlife in Antalya is aimed at a younger crowd, but if you want to party until dawn, you'll find you can do that in Antalya.
Alanya also has a vibrant nightlife scene but it is much more condensed. You'll find most bars and clubs are located on Bar Street (yes, Alanya also has a street dedicated to nightlife) where most tourists go to dance and drink until dawn.
However, outside of this area, there isn't much happening.
Winner: Because Antalya has more bars and nightclubs, Antalya is better for nightlife.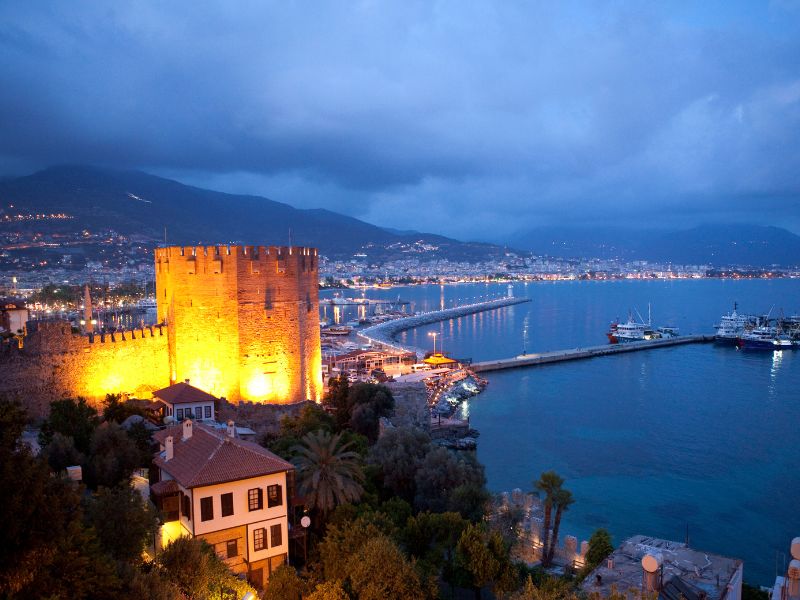 Read more: Which is better: Antalya or Bodrum?
---
Antalya Vs Alanya for Modern Conveniences
When you're on vacation, the last thing you want is to stress about getting from A to B, or worrying about not being able to pick up meds in case a member of your group gets sick.
If you're wondering whether Antalya or Alanya are good for modern conveniences, the good news is both cities have plenty of supermarkets, pharmacies, and in case of emergencies, at more than one hospital.
Both cities have a really easy-to-use transport system, with a minibus (dolmus) network that connects you to the surrounding areas and attractions. This is great for those who don't want to hire a car to get around.
Winner: Both cities have an excellent public transport network and have plenty of pharmacies and supermarkets. They both have a few hospitals for medical emergencies. So when it comes to modern conveniences, Alanya and Antalya are equal.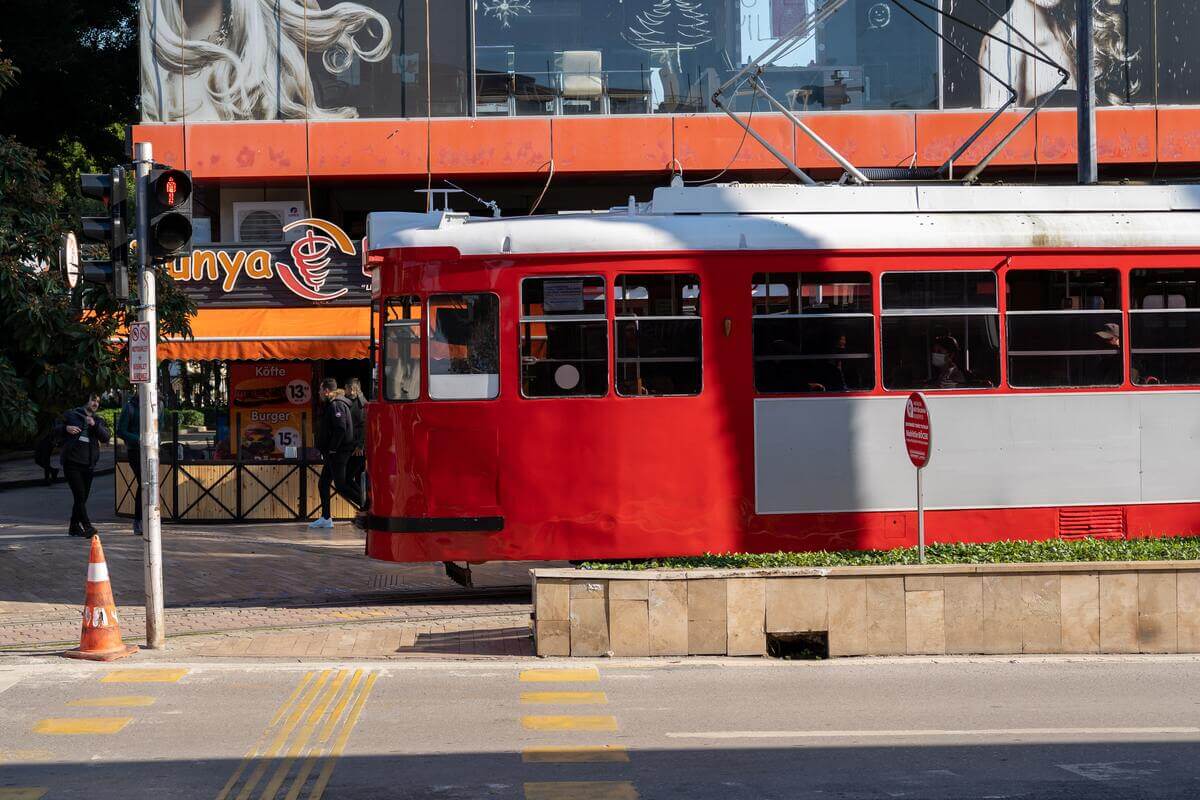 ---
FAQs About Antalya Vs Alanya
Here's what people usually ask us about which is better, Antalya or Alanya…
Which is better Alanya or Antalya?
Both Alanya and Antalya offer something different, so it's not as easy as one is better than the other. If you prefer a quiet vacation in an all-inclusive resort by the beach, Alanya. If you prefer history and culture, then Antalya.
Is Alanya cheaper than Antalya?
Depending on your travel style and budget, you will find prices are generally cheaper in Alanya, especially when it comes to accommodation.
Is Alanya Turkey worth visiting?
There are some stunning beaches around Alanya and some epic nature spots. If you like beaches and nature then Alanya is definitely worth a visit.
Which is better Alanya or Bodrum?
Bodrum has a much more thriving nightlife, but Alanya has some high-end resorts. Both have great beaches, so it just depends on whether you want a relaxing atmosphere or a party atmosphere.
---
The Verdict: Which is Better?
There is never any clear winner when comparing two outstanding destinations. Both Alanya and Antalya are very different and offer different things.
If you're after a quiet and affordable beach holiday, then Alanya is a great place to visit. Antalya has more in the way of attractions and things to do, but it's slightly pricier than Alanya.
If we had to pick one, we would probably go with Antalya just because it has more variety of attractions and it's also a good base for day trips, but this is just us.
The good news is that Antalya and Alanya are only a two-hour drive from each other, so if you think you've made the wrong decision, just hop in the car and drive to the other place!
Do you have a preference? Let us know in the comments.
Disclaimer: Some of the links above are affiliate links. That means if you book or make a purchase through the links, we will earn a small commission at no extra cost to you! The money will help run this site! Thank you!