Alanya is one of the up-and-coming destinations along the Turkish Riviera and is starting to see more and more visitors flocking to its streets, desperate to see what all the fuss is about.
And it's no surprise, there are so many things to do in Alanya, it's a place that can keep any traveler entertained on their vacation. It's certainly one of the most charming and alluring of the coastal cities we've been to, full of history, amazing beaches, and gorgeous nature.
If you find yourself wondering what to do in Alanya and are unsure of what attractions to add to your to-do list, then you've come to the right place. In this guide, we've covered everything from ancient ruins to boat trips, and an indulgent Turkish Hamam, so you can make the most out of your trip to Alanya.
So without further ado, let's jump straight in.
Planning a trip to Alanya last-minute?
Make sure you book your tours, places to stay, and airport transfers ahead of time to ensure availability!
Here is our recommended airport transfer from Antalya to Alanya:
Airport Shuttle From Antalya Airport (Best way to get to town!)
Here are our recommended tours in Alanya:
Sapadere Canyon (A must-do in Alanya!)
Pirate Boat Trip (Ideal for swimming and snorkeling)
Here are our recommended places to stay in Alanya:
The Life House Alanya (A quiet apartment near restaurants & where we stayed)
Ramira Joy Hotel (An all-inclusive resort right on the beach!)
Kleopatra Atlas Hotel (A great adults-only hotel in Alanya!)
---
Things to Do in Alanya
1. Visit Alanya Castle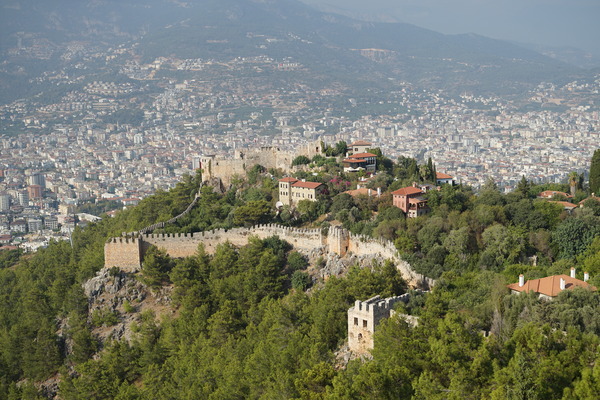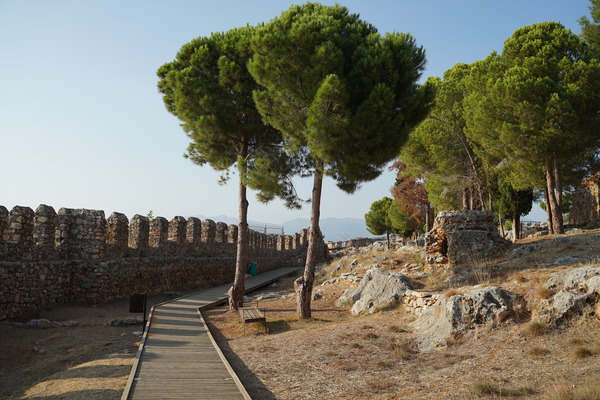 One of the sights any visitor to Alanya simply cannot miss is the incredible Alanya Castle. Perched high up on a jagged cliffside, this once imposing castle overlooks the sparkling deep-blue waters of the Mediterranean Sea.
From the minute you lay eyes on its crumbling walls, you know you're in for a fascinating glimpse into the past. Alanya Castle was built back in the 13th century, under strict orders from the Seljuk Sultan Alaeddin Keykubad, who wanted to have an important defensive structure to protect the city against invading forces.
Today, visitors can wander through the castle's remains, including the citadel which houses the few remains of the once colorful mosaics, and of course, the iconic Red Tower which we'll talk about in more detail below.
You can wander around the castle complex for free, visiting the bazaar, mosques, and cemetery, but you must pay to enter the citadel. Honestly, we didn't think it was worth it to pay for this. The citadel doesn't have many signs in English and the audioguide was short and confusing (that's probably why it's free).
2. Climb the Red Tower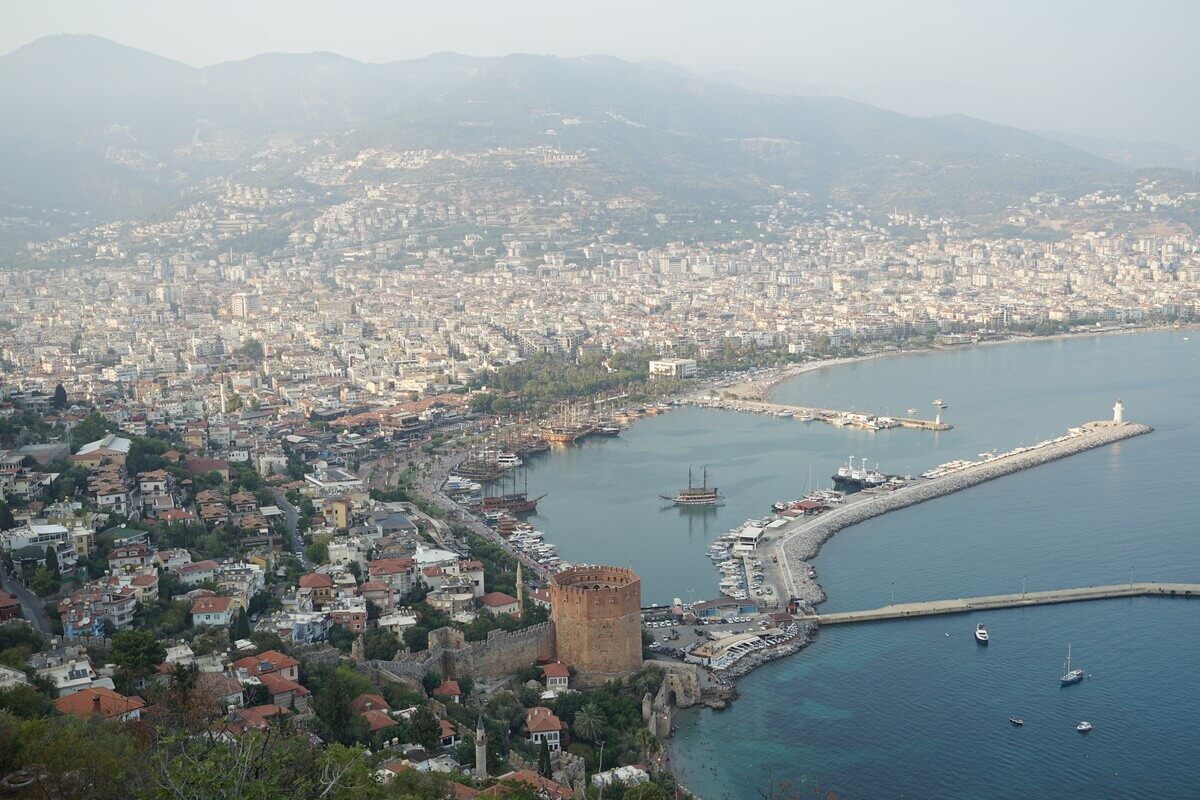 As part of the Alanya Castle complex, located at the bottom of the hillside, is the iconic Red Tower. It was a vital cog in the castle's defensive wheel so to speak, being both functional and mightily symbolic as time has gone on.
The Tower was used to store a whole host of weapons and supplies in preparedness for any potential conflict or invasion as well as being a great vantage point to protect the shipyard.
In its presence, like many of the amazing ruins you see along Turkey's coast, you get an overwhelming feeling of what it must have been like for those who guarded the city and the coastline centuries ago.
Interestingly, the Red Tower is such an iconic building in Turkish culture that it features on the back of the old 250,000 lira banknote as well as being on Alanya's city flag.
Top tip: Make sure to bring your swimsuit and towel, as the beach under the tower is a wonderful place to swim.
3. Sunbathe on Cleopatra Beach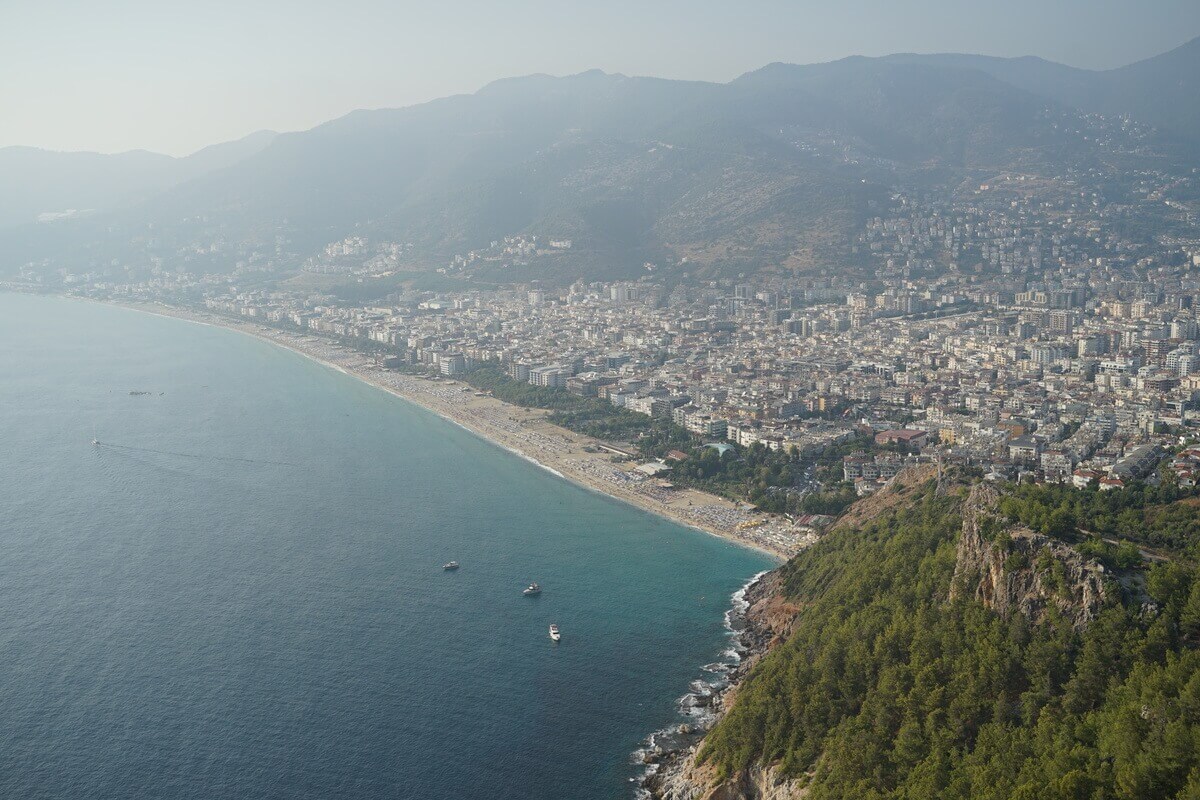 Much like the spectacular Alanya Castle, you can't visit this superb Turkish city without spending a day or three relaxing on the sun-drenched sands of Cleopatra Beach.
Not only is it one of the most beautiful beaches in the Antalya region, but legend has it the infamous Egyptian Queen Cleopatra used to frequent this stretch of Turkish shoreline, adding a further sense of historical mystery to its rustic charm.
Mark Antony, Cleopatra's love interest, supposedly brought these golden sands to Turkey as a gift from Egypt. Even today, you can relax, sunbathe, and make sandcastles on the same grains.
The beach also features a massive palm-tree-lined promenade that is home to plenty of bars and restaurants which contributes to the city's lively beachside atmosphere, especially once the sun sets. It's what makes Alanya one of the best beach towns in Turkey.
4. Marvel at Damlatas Cave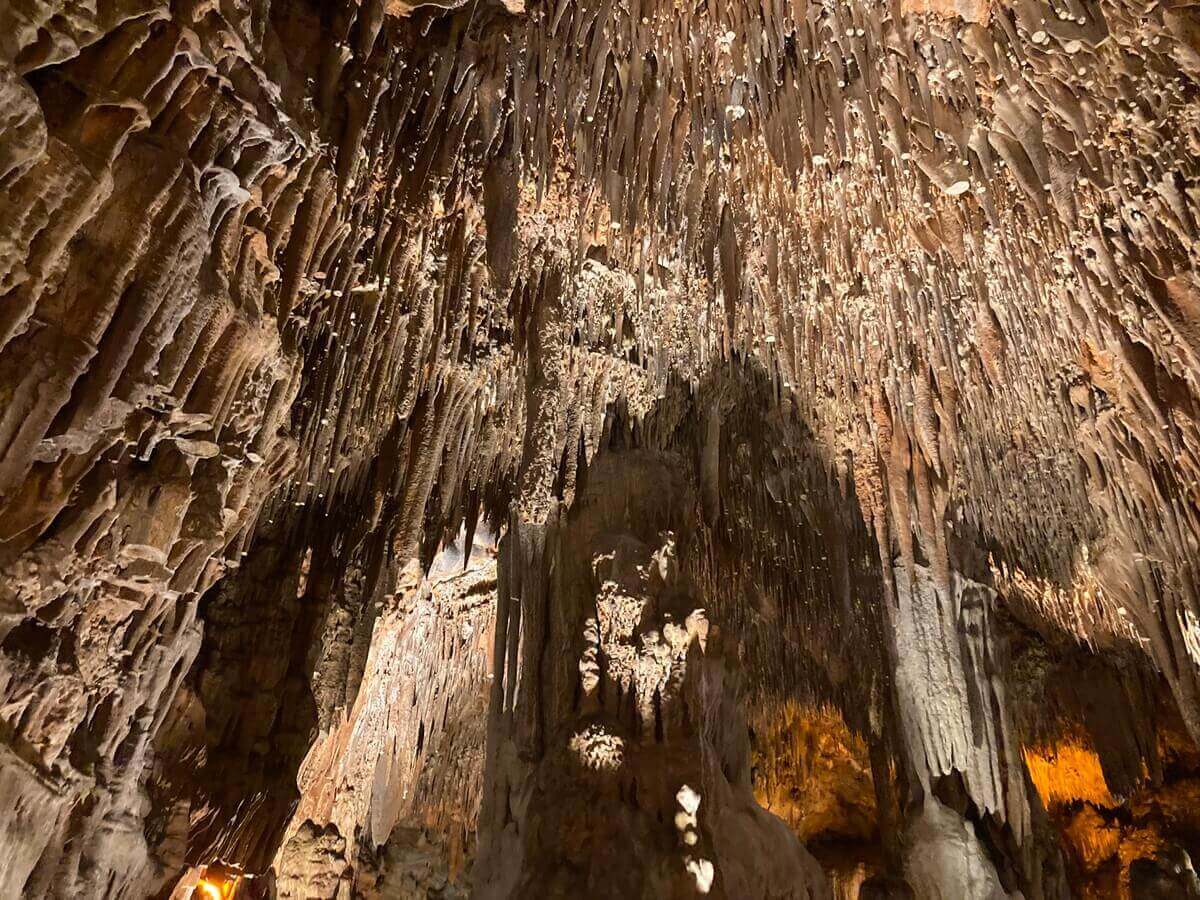 Accidental findings don't come much bigger than uncovering a gigantic cave with two stories to it. Back in 1948, construction work began at a quarry nearby which was used for building and reconstructing Alanya Harbour, and what was discovered shocked miners. 2,200 sq ft of underground caves complete with hundreds of stalagmites and stalactites that have been dripping in place for thousands of years.
After being surveyed by geologists, Damlatas Cave was officially opened to the public.
In the years since its discovery, it is believed that the high humidity levels have contributed to the cave air curing asthma sufferers.
Every day between 6.00am and 10.00am, the cave is open only to asthma sufferers who visit in the belief the damp cave air will cure their ailment. Damlatas Cave is super accessible for visitors to Alanya with it essentially being right at the end of Cleopatra Beach, plus it's so small you only need 5-10 minutes to see it.
5. Gaze at the artifacts of the Alanya Archaeological Museum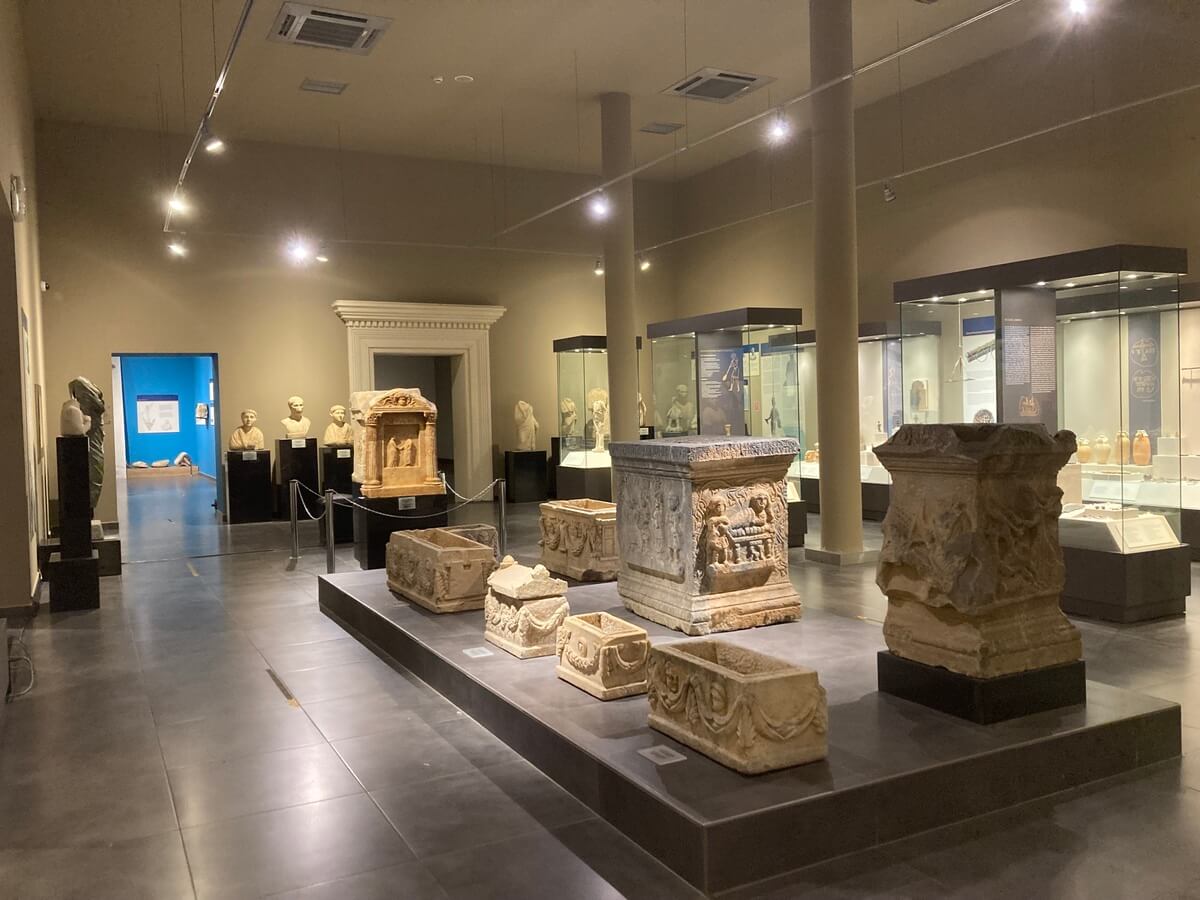 If you are into museums then the Alanya Archaeological Museum is definitely worth a visit on your trip to Alanya. It may not be as large and as grand as some of the other museums in Antalya (in fact, there are only 3 rooms and a courtyard), but the artifacts on display are definitely worthy of coming.
Divided into two sections, one archaeological and one dedicated to the ethnicities and culture of the area, the museum contains a huge diverse collection of ceramics, metals, and mosaics from the Hellenistic, Roman, and Byzantine periods this region of the world is famous for.
Related Reading: Antalya or Alanya: Which is Better?
6. Explore Sapadere Canyon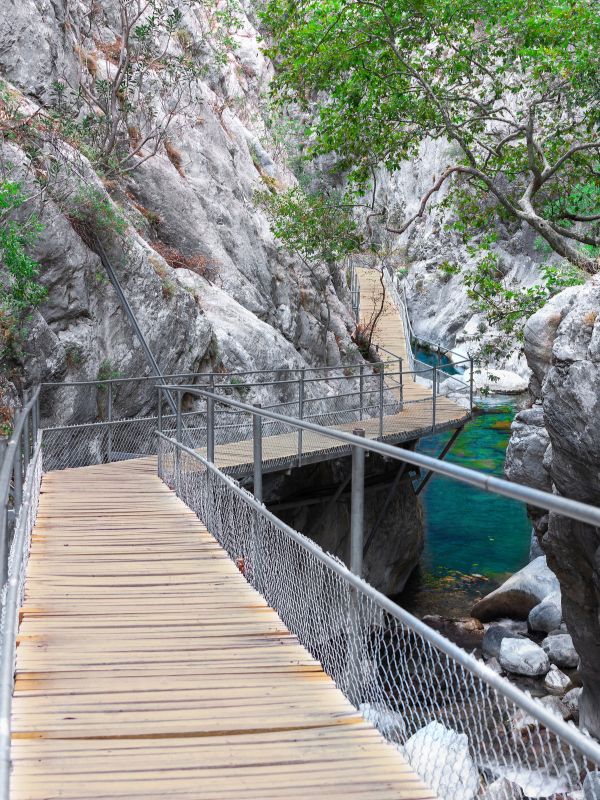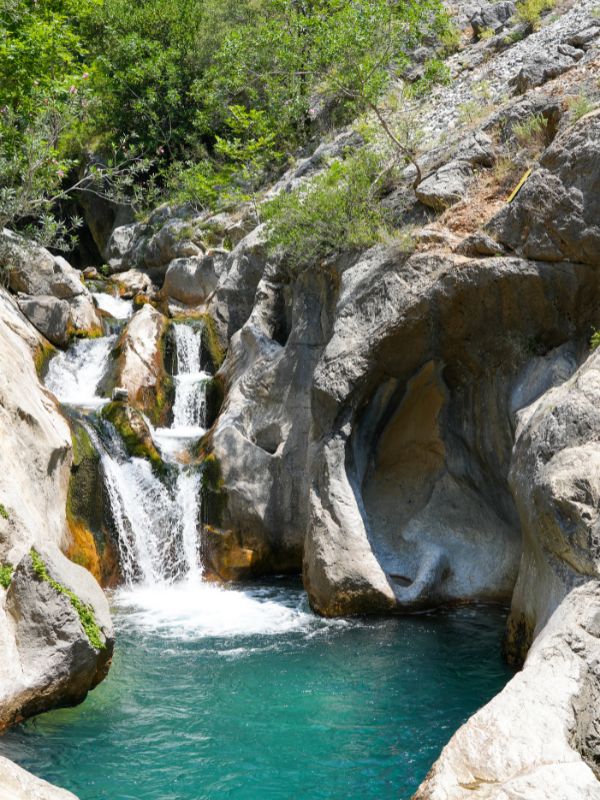 About an hour's drive from Alanya city center is the natural wonder of Sapadere Canyon. Not exactly unique to this area, the canyon has been formed by water erosion throughout thousands of years.
The result is a spectacular 750m long canyon complete with its waterfall. There's more than just epic scenery, the canyon and its surrounding area offer visitors the opportunity to hike the Sapadere trails, cross rickety wooden bridges (perfect photo opportunity!), and even swim in the ice-cold fresh water if you dare.
Tickets for the canyon can be bought at the entrance however you can also book to go on a 4×4 tour which stops off at the canyon.
7. See the dolphins at Sealanya
If you want something a little different to do that's fun for all of the family, why not visit the amazing SEALANYA Dolphin Park? It's home to a range of marine life including dolphins and seals offering a unique opportunity to get up close and personal with these incredible creatures.
Like similar places, it's not just watching them that is exciting, you can even get in the pool and swim with them. Naturally, these types of places have a bad reputation for the treatment and conditions the animals receive.
These fears are put to bed at Sealanya with excellent conservation efforts and education that is included in your experience.
8. Soar the skies in the Alanya Cable Car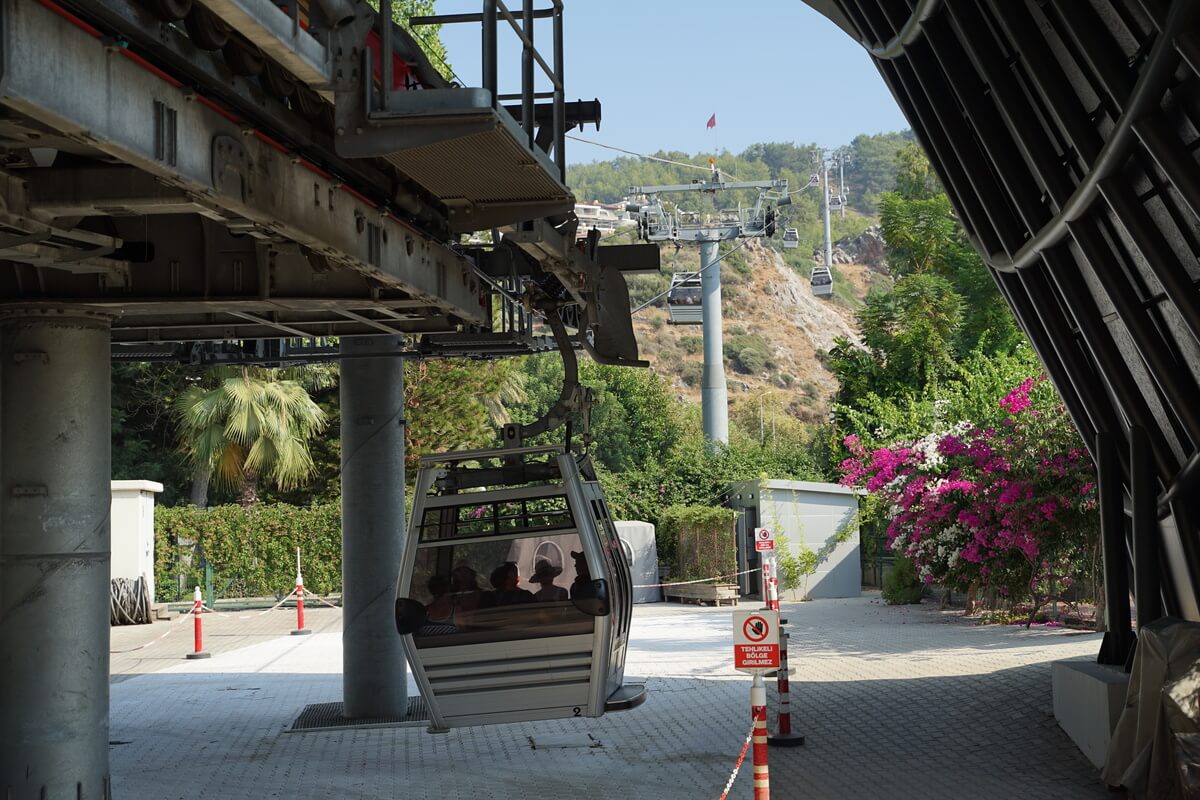 If you've got a head for heights, then you'll struggle to find something better to do than to take a ride on Alanya's famous cable car.
It's 900 meters of spectacular views, with the glistening Mediterranean Sea below and the gigantic Taurus Mountains in the distance.
You can catch the cable car right up to Alanya Castle where you will get a wonderful birds-eye view of the city and all of its important landmarks. Tickets for the cable car are about $8 USD or $8.90 for a return ticket. You can walk down but the price of the return is pretty much the same as a one-way so it makes sense to take it down as well.
9. Admire the view at Kursunlu Restorant
In our opinion, nothing beats a tasty dinner with a jaw-dropping view. It's the ultimate way to begin or end your holiday, and with the food just as good as the view, you will struggle to find a better restaurant in the city than Kursunlu.
The Kursunlu Restaurant is spread out across two floors, with the top floor being a shaded patio area that offers a serene, peaceful escape from Alanya's bustling streets.
Visitors to Kursunlu can expect standard but delicious Turkish dishes including a diverse mix of mezze, grilled kebabs, and fresh locally caught seafood.
Don't come to Kursunlu expecting a fine dining experience, this is very much a local place with a good atmosphere and good, simple food cooked right.
10. Indulge yourself with a Hamam
If there's one thing that Turkey is infamous for it's the indulgent Turkish Hamam experience that you can have in traditional spas all over the country.
If you're unfamiliar with what a Turkish Hamam is, it's a traditional cleansing ritual that has been a part of Turkish culture for centuries. People come to Hamam's to relax and unwind with elements of steam, water, and a deep massage spread across various rooms.
Cleopatra Bath in Alanya is one of the highest-rated Hamams in the region and provides visitors with exquisite facilities and the service to match.
Elegant heated marble, super soft towels and robes, and lusciously scented massage oils all contribute to giving you the royal treatment. Prices for Hamams depend on the package you choose which could include different priced treatments.
11. Head underground at Dim Cave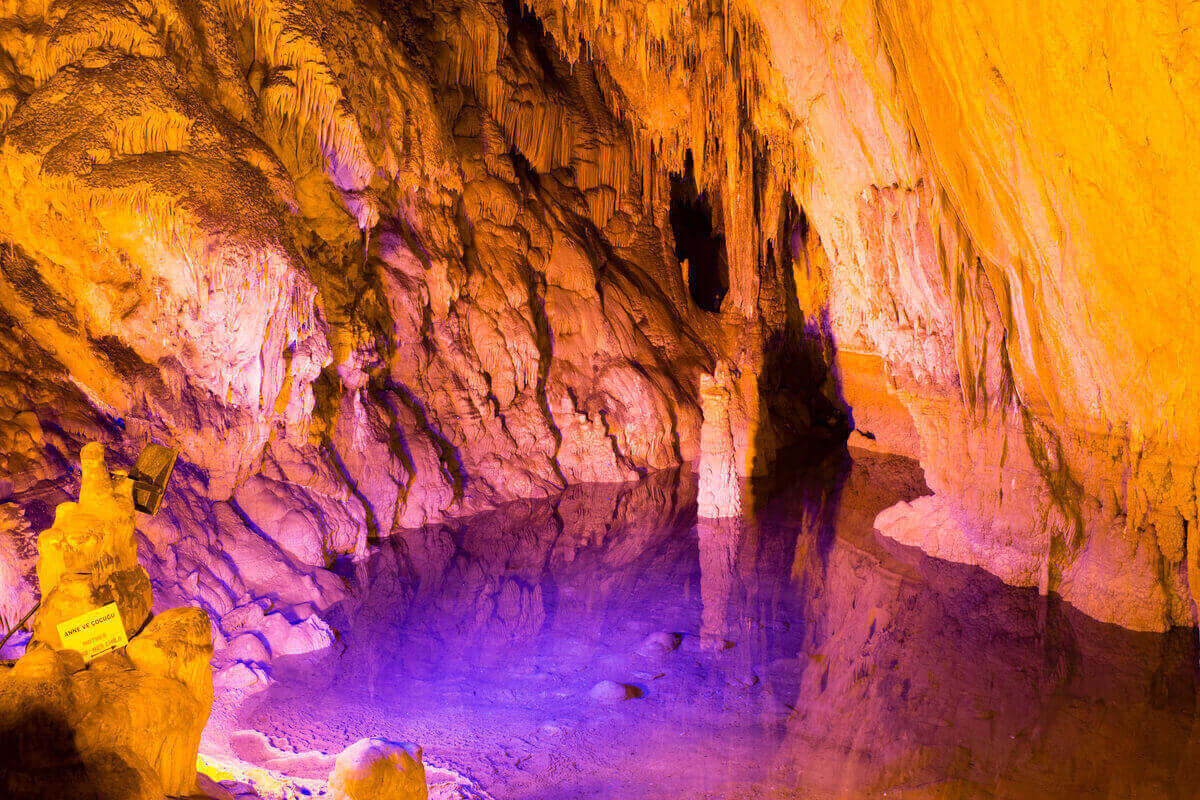 If you're a fan of nature and the beauty that comes with it, then a trip to visit Dim Cave is an absolute must. The cave is one of the best examples in the entire country and 360 meters out of 410 is open to the public.
There are four chambers each with its name, Pamukkale, Organ, Chandelier, and Lake Hall. The cave is just a half an hour drive from Alanya city center itself making for an easy trip that won't take up too much of your time.
This can also be combined with a tour to the Dim River valley where there are numerous hiking trails through pine forests and swimming points along the river.
12. Travel back in time to Naula Ancient City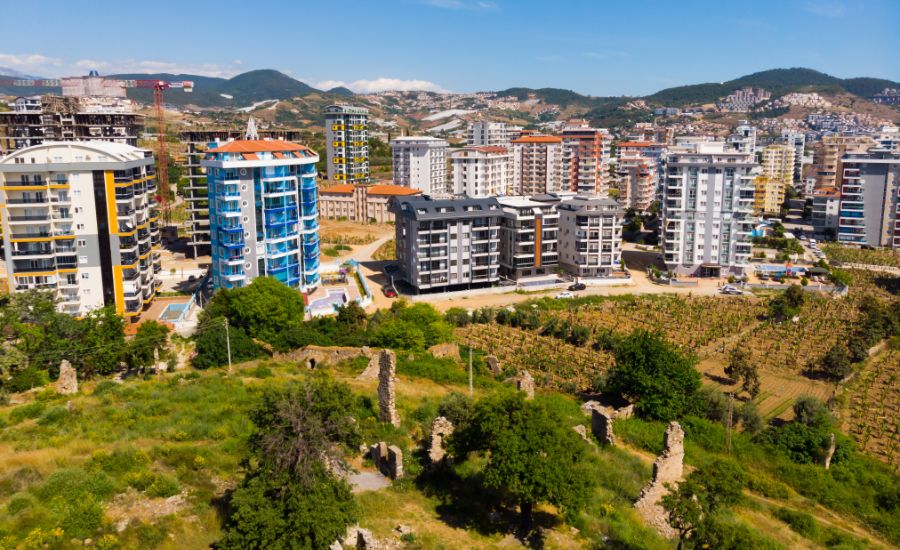 If you're a history buff, or you just like exploring all of the incredible ruins from eras gone by, one you should take a look at is the Naula Ancient City.
Just a short 10km drive from Alanya, you'll be able to see the remains of what was once a thriving port city built just 200 meters from the sea.
Artifacts that have been exhumed in the vicinity date back to the Byzantine period and plenty of buildings can be identified including churches and even an ancient theatre.
Today, there's not much other than the crumbling ruins but it's worthy of exploration for sure. There are also several restaurants in the area catering to the tourists visiting, meaning you can stop off for a bite to eat before carrying on with your day.
13. Pit-stop at Herkul Koprusu
In today's day and age, what's the point of going on holiday if you can't get a good picture to post and show how incredible your trip is to all of your friends?
Well, if this sounds a little bit like you and you've been dying for that perfect photo opportunity, you should be heading out to the picturesque Bridge of Hercules, or Herkul Koprusu in Turkish.
It's a gorgeous little stone bridge that is unfortunately severely lacking in any real meaningful background information, but the rumor on the street is that it is 1,800 years old. Looking at the bridge itself, I can believe it too.
There is a quaint little picnic area with benches that overlook the river and bridge which makes for a perfect pit-stop on your way back from the Sapadere Canyon which is further up the hill.
14. Visit the historic Alanya Shipyard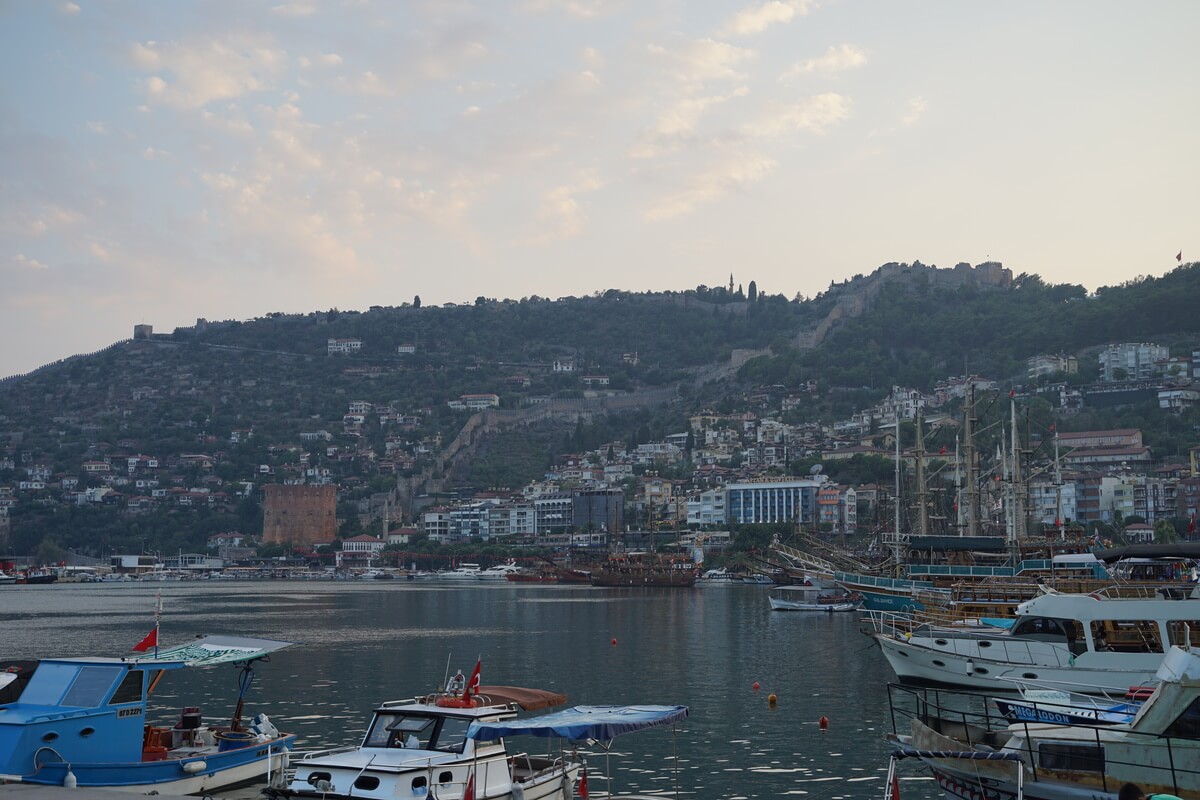 Another interesting place to visit on your tour of the city is Alanya Shipyard. Dating back to 1228, it is one of the oldest shipyards in the Mediterranean and is the only shipyard remaining from the Seljuk period.
It was used primarily for building and repairing ships for the Turkish Navy and huge stone blocks were used for its construction. Looking at these blocks is remarkable considering their weight and the technology that was around almost 800 years ago.
Today, the shipyard has been turned into a museum which gives visitors a wealth of information on Turkish maritime activity and the history of the shipyard itself.
15. Sail away on a Boat Trip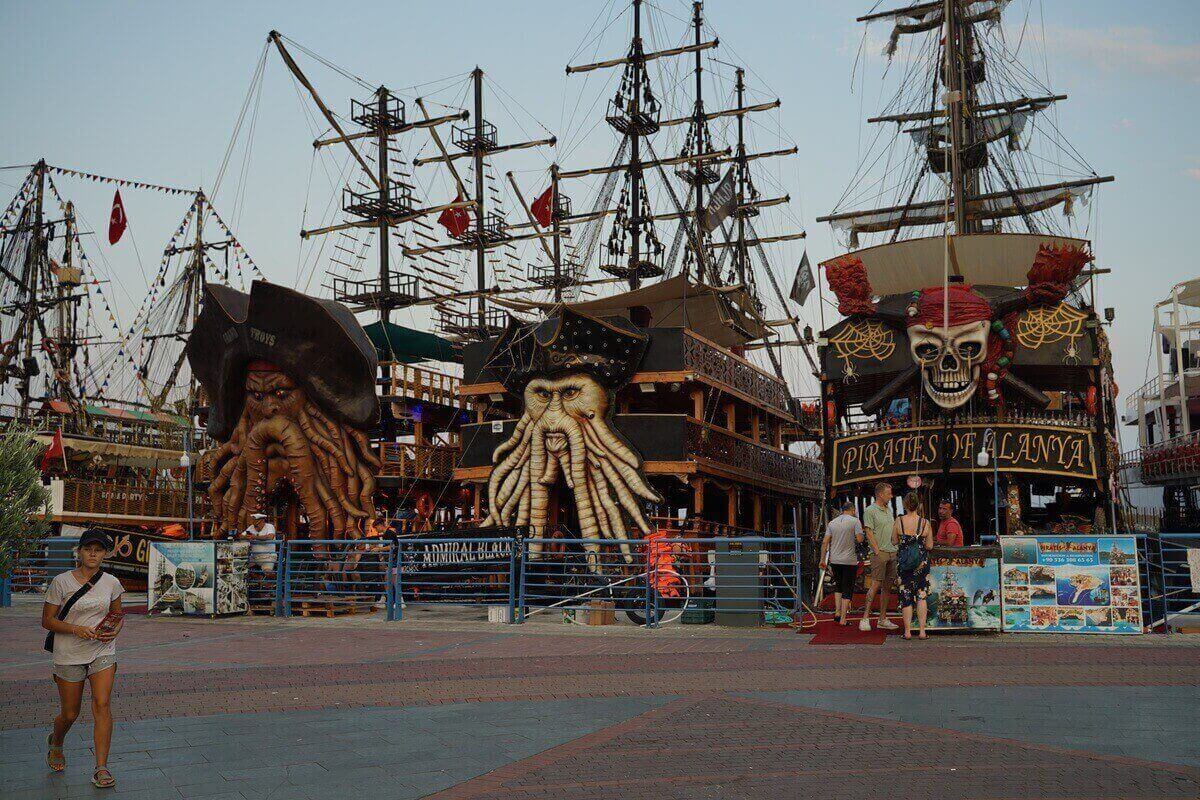 One of the most popular activities for anyone visiting Turkey's Riviera is to jump on an Antalya boat trip and head out into the stunning deep-blue waters of the Mediterranean in search of hidden caves, schools of fish, and if you're really lucky, dolphins.
Alanya, like most places along the Turkish Riviera, is an excellent place for a boat trip with plenty of tour operators all vying for your custom along the harbour.
Many of them run similar routes and itineraries so look carefully and decide which one you like the sound of the best. If you're in a big family or group, you might even want to consider heading out on your own private boat.
All trips usually include lunch and snacks and offer pick-up and drop-off from your hotel or villa.
---
Map Of Attractions In Alanya
To help you plan which activities to do and where, here is a map of these attractions in Alanya…
---
Final Thoughts
If you're tired of typical tourist destinations in Turkey and want to see somewhere both beautiful and interesting, then Alanya is for you.
This enchanting coastal town boasts a mesmerizing blend of history, culture, and natural beauty that will leave you breathless.
We hope this guide gave you some inspiration for what to do in Alanya and gave you a few activities to add to your list. Have you been to Alanya? What was your favorite thing to do there? Let us know in the comments.
Disclaimer: Some of the links above are affiliate links. That means if you book or make a purchase through the links, we will earn a small commission at no extra cost to you! The money will help run this site! Thank you!