When planning a trip to Turkey, the hardest part is deciding how many days to spend in Istanbul. Afterall, you want to make sure you see everything.
Luckily, Istanbul is one of those places where you won't ever get bored, so if you end up staying longer than you planned, you've still got plenty of options for things to do.
Istanbul has a ton of history and many exciting attractions to explore. It's also unique in that it spans two continents; Europe and Asia, so you've got plenty of things to see and do during your time there.
So, how many days in Istanbul should you spend? We recommend four days: one day to explore Sultanahmet, one to explore Kadikoy, one to explore the Princes Islands, and one day to explore the Asian side. This is the ideal itinerary for first time visitors.
However, how long you choose to depend will differ depending on a variety of factors, such as time of year, budget, and who you're with.
Read on to find out how much time YOU need to spend in Istanbul, Turkey!
Planning a trip to Istanbul last-minute?
Make sure you book your tours, places to stay, and airport transfers ahead of time to ensure availability!
Here is our recommended airport transfer in Istanbul:
Here are our recommended tours in Istanbul:
Here are our recommended places to stay in Istanbul:
Magnuara Palace Hotel (Gorgeous hotel in the historic centre!)
Cheers Hostel (Budget hostel near the Blue Mosque!)
---
How Many Days Is Enough For Istanbul?
Generally speaking, we recommend spending at least four full days in Istanbul for the typical traveler. If you only have a weekend of two or three days, then it's possible to squeeze all the highlights in, but you would need to abandon some important landmarks and will be doing a lot of rushing about!
If your schedule is flexible, we do recommend staying for longer than four days. We say four days is the optimal amount of time as it gives you time to explore all the main attractions on both the European and Asian sides. However, if you have longer, there are some really unique hidden gems that we feel are worth staying longer to check out.
The great thing about Istanbul is you can easily spend a week there and not run out of things to do. Each district is unique and offers something different, and there are so many palaces, museums, historical landmarks, and beautiful places to see, that it would be impossible to see them all in a few days.
Hey, we may even convince you to move there!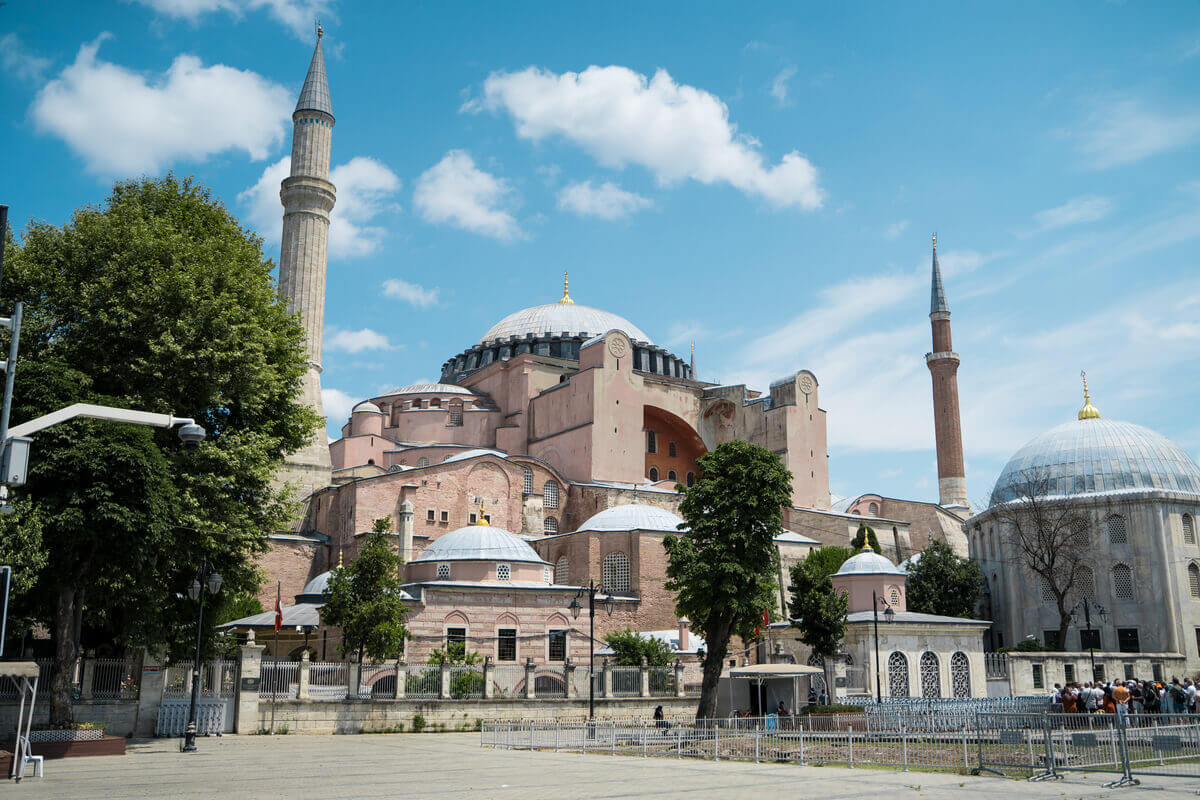 ---
How To Decide How Many Days In Istanbul To Spend?
We understand that everyone is different and travels on different schedules. If you're putting together a full Turkey itinerary, then chances are you won't have time for two or three days. And that's understandable, there are many other landmarks across Turkey that are definitely worth seeing over some of the landmarks in Istanbul.
But one thing to consider is Istanbul is massive and densely populated. It's a buzzing city that can often feel a little chaotic at times. For countryside folk, it can be a little overwhelming.
So, if you're someone who needs peace and quiet, then you'll probably not want to spend more than three days in the city. Luckily, the Princes Islands offer the perfect day trip from Istanbul for those in need of a more gentle scene.
If you're traveling with kids, there are many theme parks and water parks for the kids to enjoy, but will these keep them entertained for more than a weekend?
These factors can change how many days you want to stay in Istanbul. Here are some of the factors that you should consider when planning your itinerary.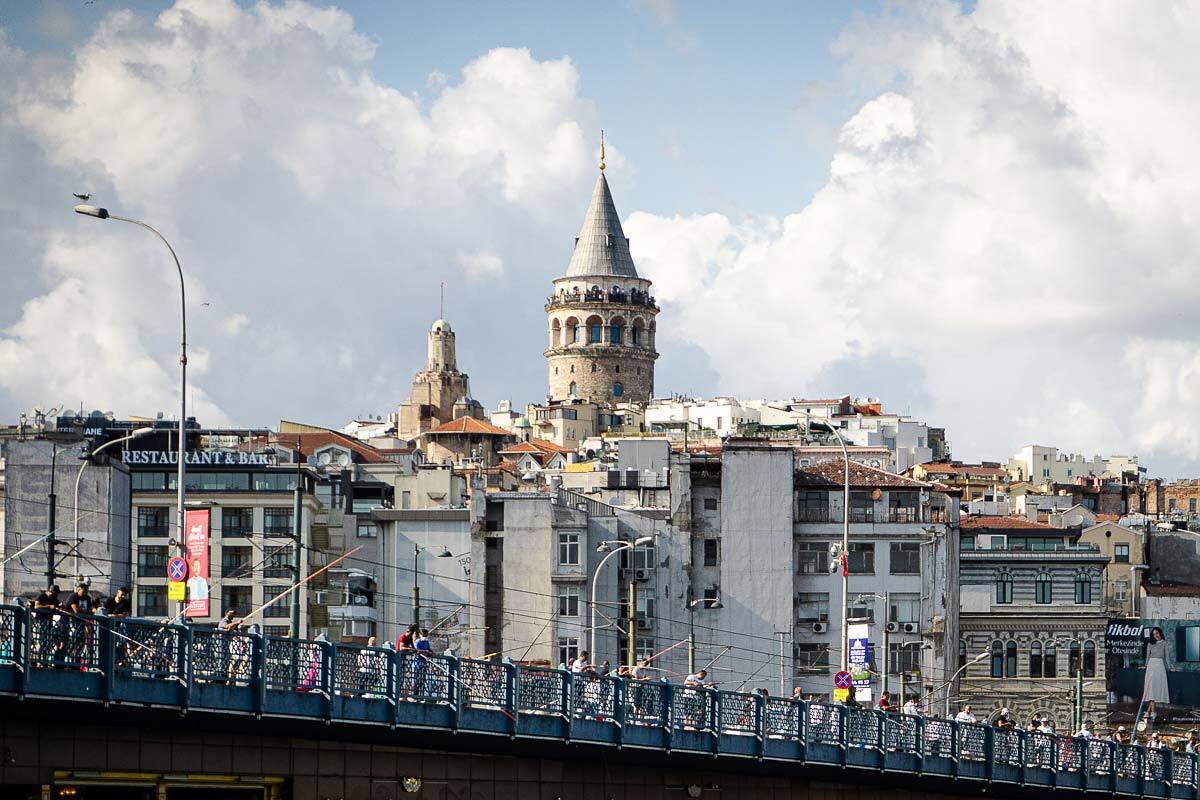 Are You Visiting Other Parts of Turkey?
Istanbul is often the starting point of an epic Turkey itinerary. If you plan to see other parts of the country, then you might want to limit your time in Istanbul to take in more landmarks outside the city.
If it were us, we would rather spend more time in Cappadocia exploring the desert landscapes, or sitting on a beach on the Turkish Riviera than visit Princes Islands. Now that doesn't mean the Princes Islands are not worth visiting, but if you have to cut other parts of your trip out to include it, then it's the attraction that gets the axe.
However, if you are flexible with time and you have two weeks to spend in Turkey, then you can afford to be generous with your time. The good news is that most flights home leave via Istanbul, so if you feel like you cut Istanbul short at the beginning of your trip you can explore a bit more at the end.
If you're visiting other parts of Turkey, we recommend 2-3 days in Istanbul.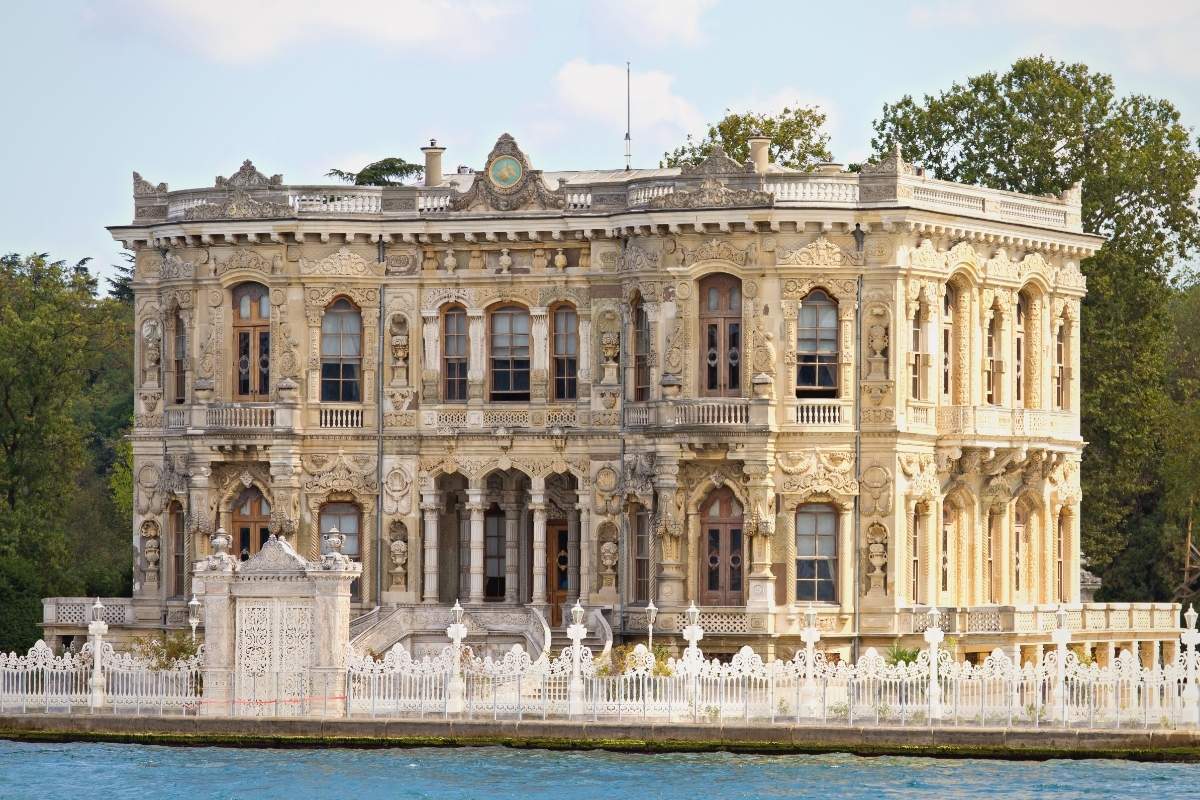 Are You Traveling With Kids?
If you're a family visiting Turkey with young kids, then you might find that there's not a lot that keeps your kids entertained. While the Hagia Sophia and Blue Mosque are ideal for mom and dad, your little ones are not likely to appreciate the beauty of the place.
There are six theme parks in Istanbul and three main waterparks. Assuming that you want to incorporate attractions for kids in around things mom and dad want to see, then you're looking at 5-7 days in Istanbul.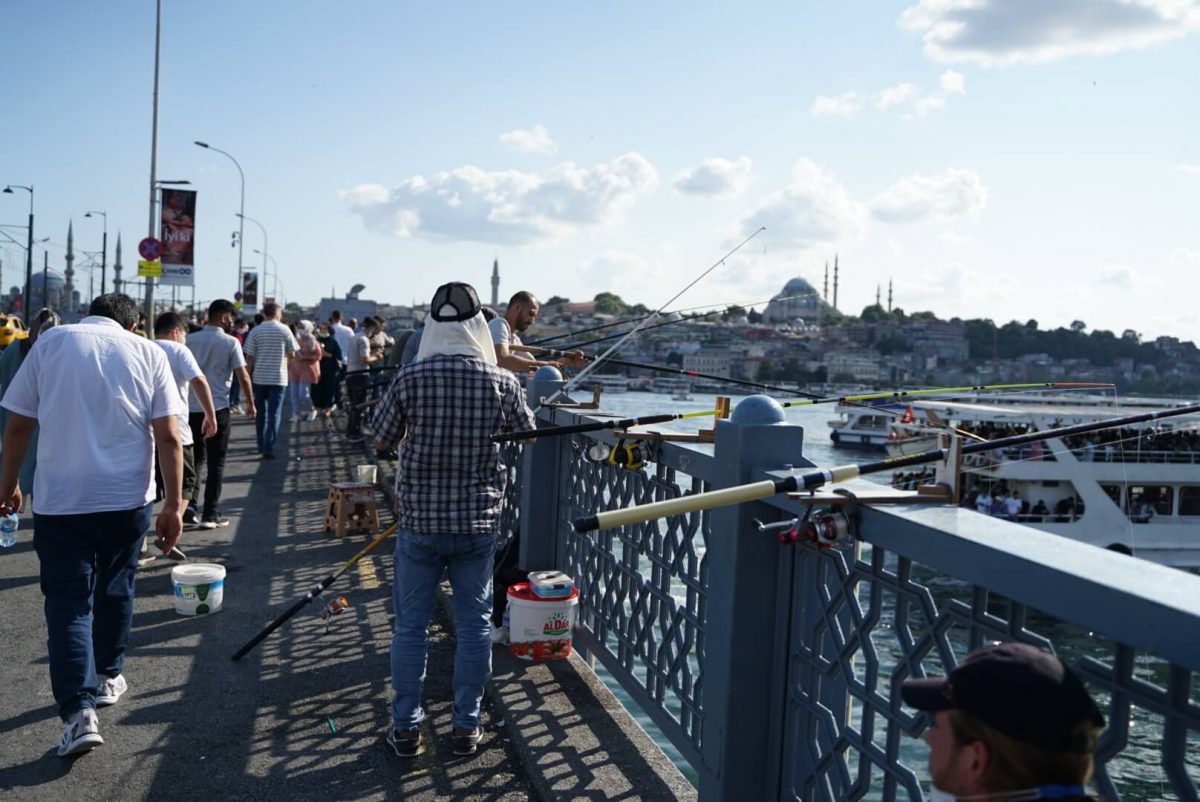 Are You Taking Guided Tours?
Tours are not for everyone, but they are a great way of packing a lot in with only a short amount of time. If you take the free walking tour, for example, you pretty much cover the main sites within 3 hours.
If you do opt for a private guided tour, these usually include transport so you can be whizzed around from A to B and cut out time usually spent on public transport.
These are perfect for those visiting on a stopover between flights.
If you're planning on taking tours, then 1-2 days should be enough time in Istanbul.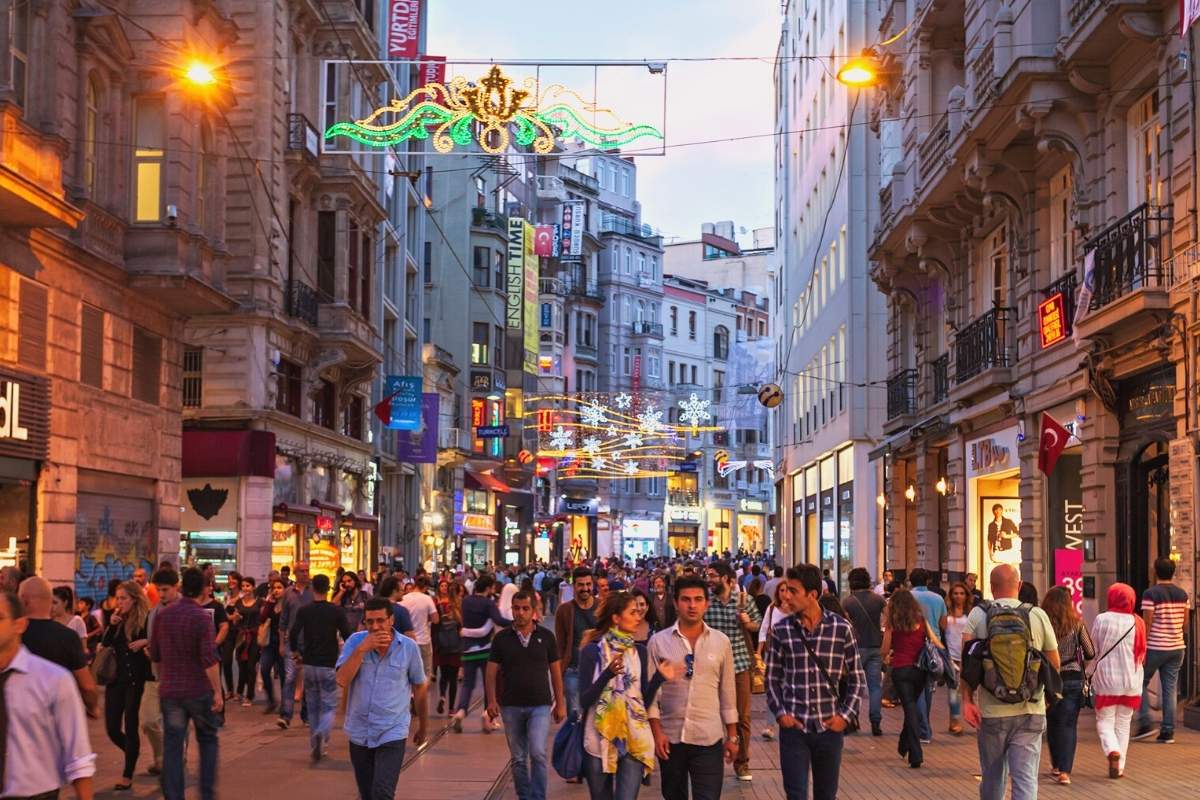 Do You Enjoy nightlife?
Istanbul has a thriving nightlife scene and many backpackers and young travelers can be found partying the night away in the Beyoglu District. The only problem with the nightlife is, that you can go out for one drink at 10 pm, blink, and the next thing you know it's 6 am and the sun is coming up.
One of the best things to do in Istanbul at night is explore the vibrant nightlife, but, you'll need a day of rest to recover. For this reason, we recommend staying 4-5 days if you want to add in a party or two.
---
Istanbul Itineraries
Here are some sample itineraries of what to expect if you only have a certain number of days in Istanbul.
1 Day in Istanbul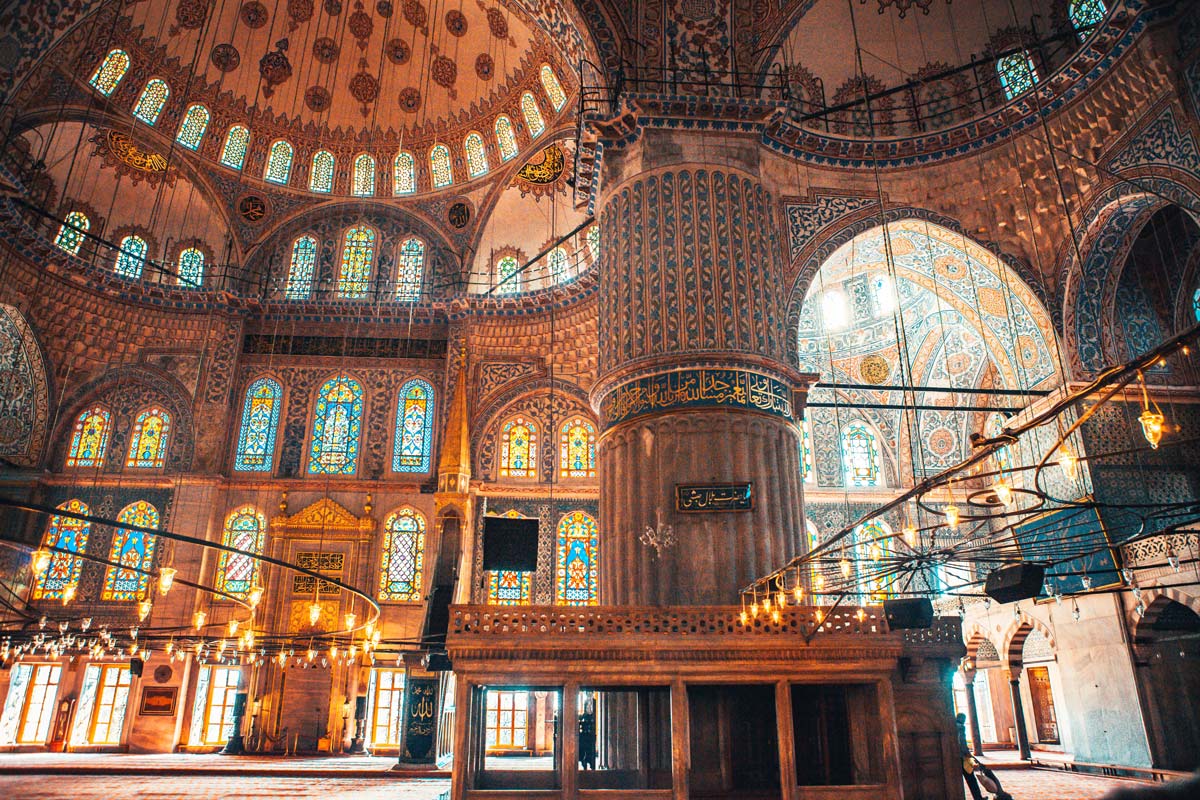 Unfortunately, with 1 day in Istanbul, you are not going to see much. However Istanbul is a popular transit hub, and you can find many tours offering excursions into the city for those on a layover in Istanbul.
If you only have one day to spend in Istanbul we recommend you stay in the Sultanahmet neighborhood as this is where the most iconic attractions are.
Here you can see the Hagia Sophia, the Blue Mosque, and the Topkapi Palace, all within a 5-minute walk of each other. It's a further 10-minute walk over to the Grand Bazaar and Spice Bazaar where you can shop for Turkish souvenirs, and if you have time, you could even add in the Basilica Cistern.
This is going to be a lot of walking around, but the good thing about this district is it has everything you need. There are plenty of restaurants, and even street food carts if you need a snack on the go.
Since it's on the tram network, you can easily get a tram and then a metro to the airport after a day of exploring.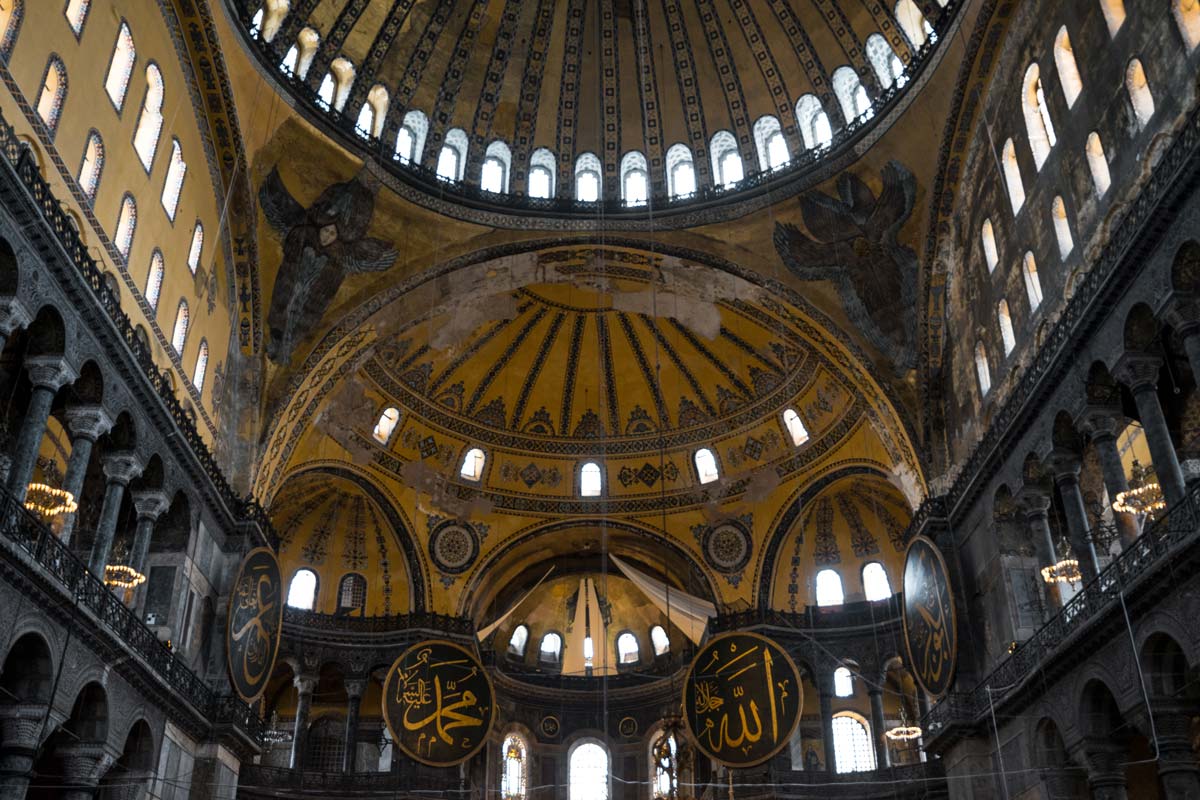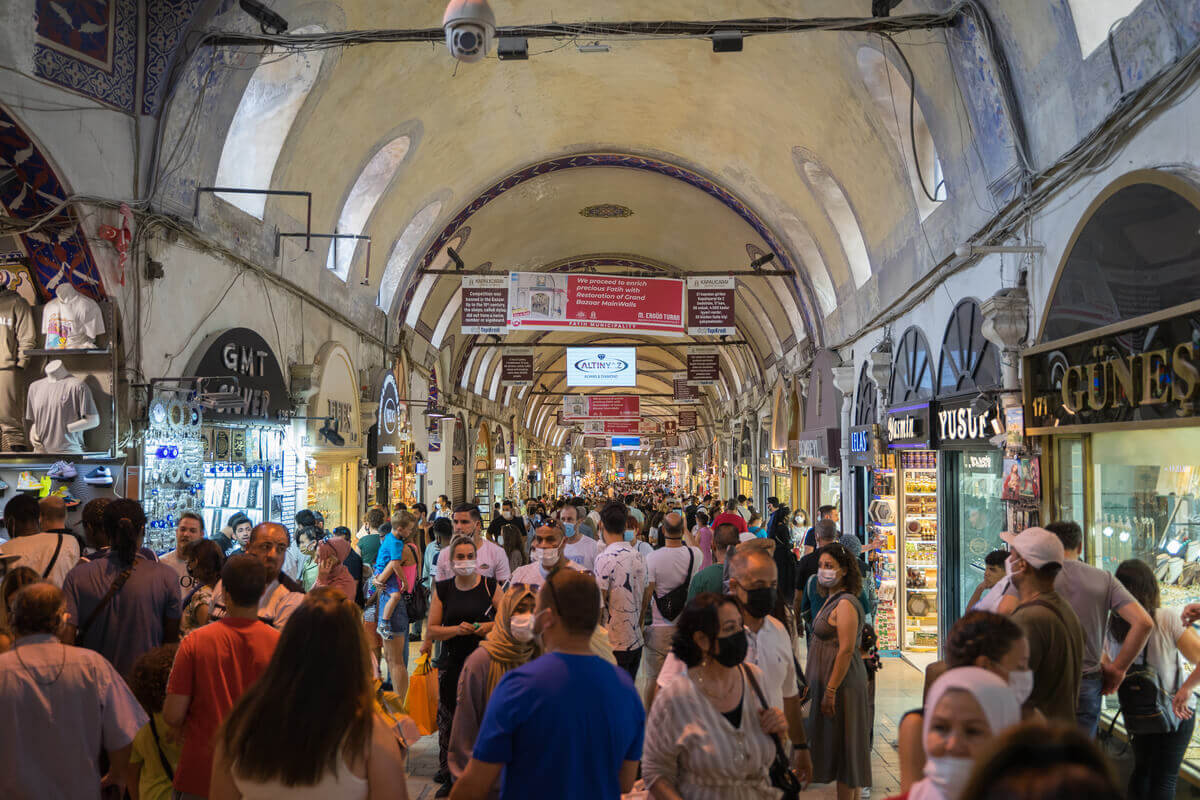 2 Days in Istanbul
2 days in Istanbul is the absolute minimum number of days you should spend in Istanbul to see all the best sites in the city.
You could get around the main sites in 2 days, but you're going to need to get the Istanbulkart to get the tram or metro from one site to another.
If you only have 2 days in Istanbul, we would recommend spending one day at Sultanahmet following the itinerary above, and then one morning exploring the Beyoglu District such as İstiklal street and the Galata Tower, followed by an afternoon/evening on the Asian side sampling the street food and walking along the iconic Uskadar promenade.
You're going to need to do a whistle-stop tour of each attraction to be able to fit it all in, but it's possible.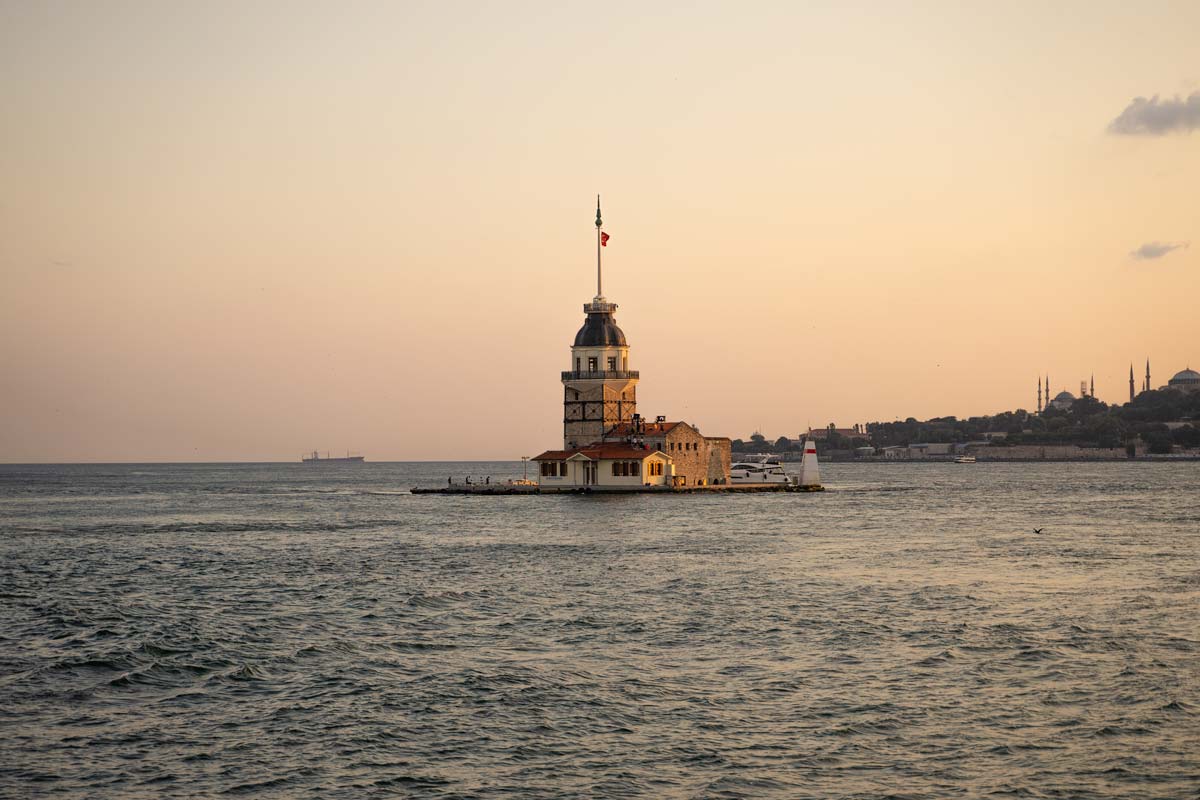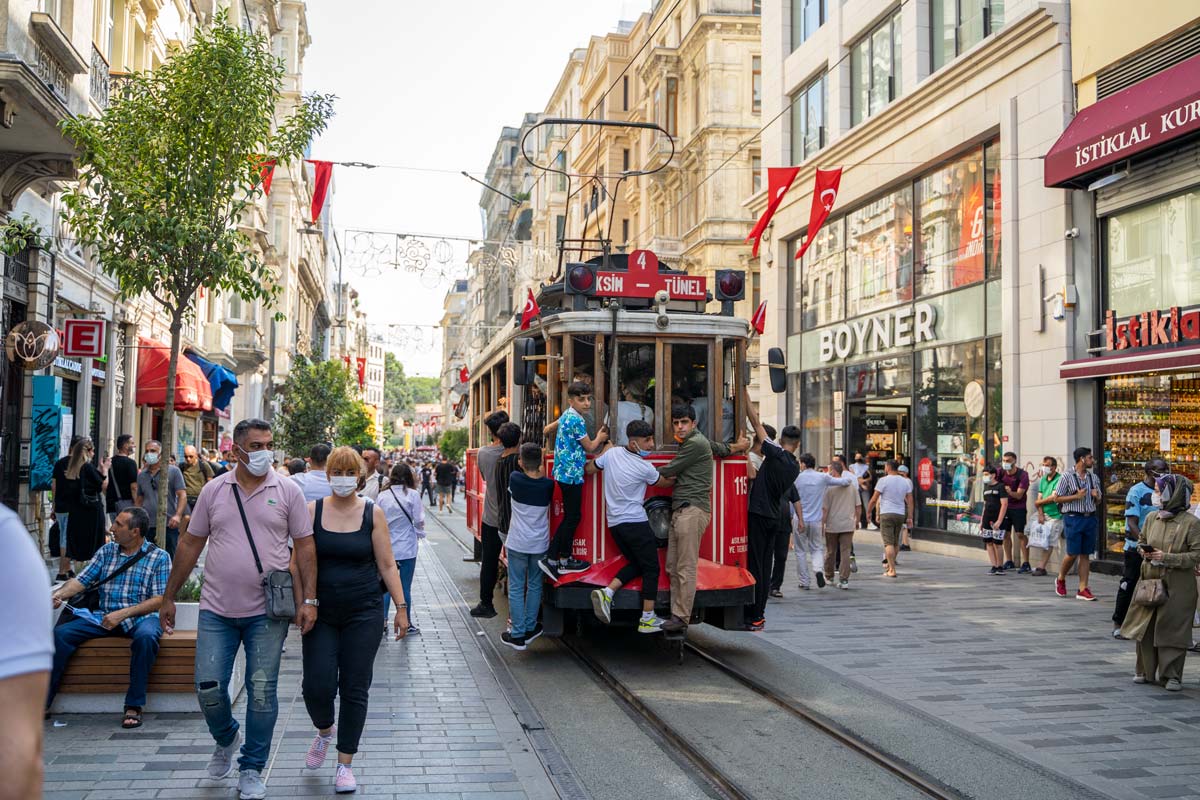 3 Days in Istanbul
3 days in Istanbul is a good amount of time to spend in Istanbul, but it's still quite short. The extra day means you can take the first two days slower and spend longer exploring the Asian side.
On the second day, instead of heading to the Asian side in the afternoon, you could do a Bosphorus Cruise or check out the palaces in Istanbul such as Dolmabahçe Palace. On the third day, you could spend a whole day on the Asian side, heading up to the biggest mosque in Istanbul, the Camlica Mosque, and then check out the street art in Moda.
You can pretty much see all the main sites in three days in Istanbul, but there are still some hidden gems we recommend staying one more day for.
4 Days in Istanbul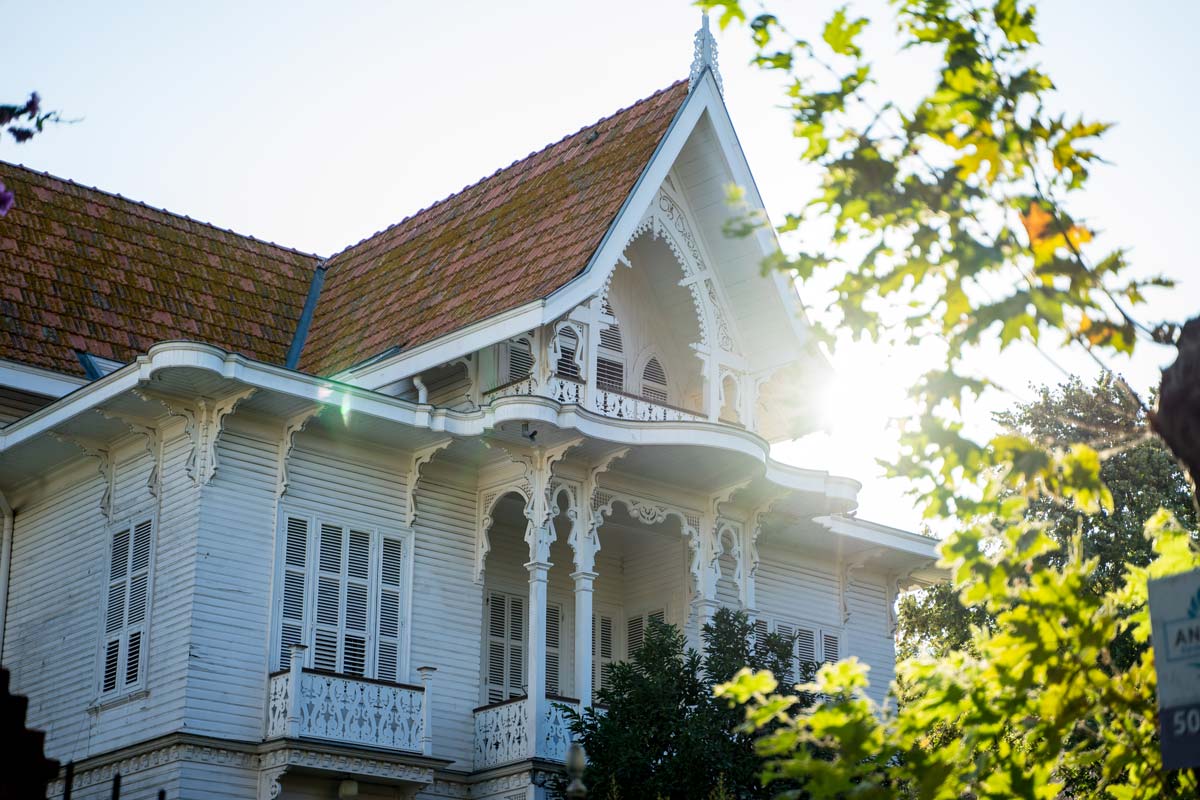 4 days in Istanbul is what we think is the perfect amount of time to spend in the city. With this number of days, you can take a day trip to the relaxing and charming Princes Islands, an archipelagos of several islands with beaches, unique architecture, parks, and relaxing vibes.
There are four main islands in the Princes Islands that visitors go to. With a day to spare, you can leisurely hop between them, or head to the largest island, Büyükada, and take an easy day strolling the streets, taking horse-drawn carriages, relaxing in the parks, and walking along the promenade.
If the Princes Islands don't sound adventurous enough for you, then you can visit the old Jewish district of Balat, known for its colorful houses, boutique stores, and charming cafes. If you're traveling with kids, maybe spend one of these days checking out one of the theme parks or water parks in Istanbul, such as Vialand and LEGOLand.
If you can afford to spend 4 days in Istanbul, we highly recommend this. It gives you the time you will find that you can explore more leisurely without rushing. You will have more downtime to relax and possibly save some money on your budget since you don't spend all your money in one day.
5 Days in Istanbul (or more!)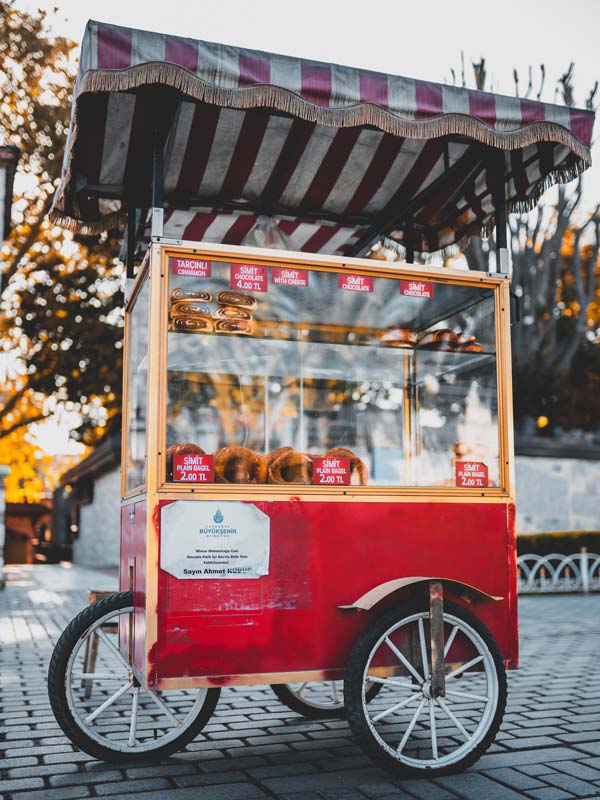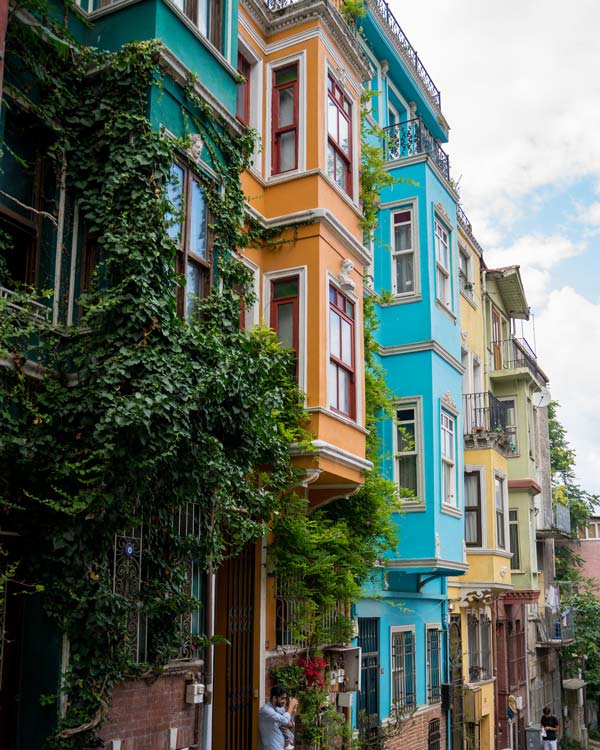 If you have more time to spend in Istanbul, you could spend five or more days here and not get bored. As we mentioned earlier, each district offers something special and unique, and there are always more museums, palaces, and theme parks to visit.
For five days, we recommend following the itinerary above for four days including Princes Islands and then spend your fifth day exploring the Balat neighborhood, followed by an afternoon at a Turkish Hammam (hey, you've spent five days exploring, you deserve this).
If you're digital nomads like us, then maybe 5 days or more in Istanbul is perfect for you as you can plan your adventure days around your working days. Fortunately, Istanbul's coworking spaces have hourly or daily options if you need to find somewhere to work.
Likewise, if you're a party animal, maybe you need a day to recover and nurse your hangover.
But if you're visiting only for Istanbul, then any more than 5 days will probably be too much time. Five days allows you to see all the highlights at an easy pace, but after this, you're starting to run out of big attractions.
Will you get bored if you spend that much time in Istanbul though? Definitely not. The city has a unique vibe and there's always at least one museum or gallery that you haven't seen.
Are you reading this from Turkey? Maybe you need a VPN!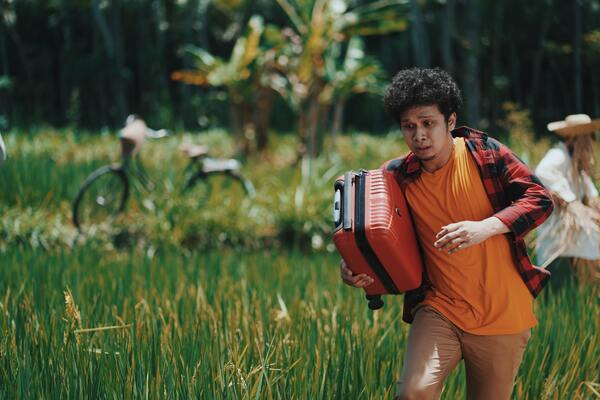 If you're already in Turkey, there is one thing you absolutely NEED: a reliable VPN.
You may find some of your favorite websites and apps are blocked in Turkey, such as popular hotel site booking.com
A VPN allows you to get passed this ruling and enables you to browse these sites without any hassle, and it's completely legal.
We use Express VPN when we're in Turkey and we'd recommend it to anyone. It's affordable, quick, and easy to use.
---
Where To Stay In Istanbul, Turkey
Perhaps one of the biggest factors in determining how many days to spend in Istanbul is your accommodation. Istanbul is a very big but generally safe city, but accommodation prices can be up there, especially if you're staying in Sultanahmet or Beyoglu.
Without a doubt, the best place to stay in Istanbul is Sultanahmet. This historic area is close to all the main attractions, so if you only have a couple of days in the city, it puts you right in the heart of the city, making exploring much easier.
Here are some of the places we recommend…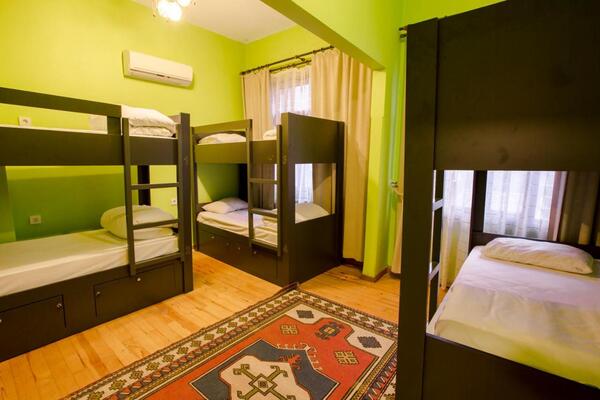 Best Hostel in Istanbul – Cheers Hostel
Cheers Hostel is the best-located hostel in Istanbul, nestled behind the Hagia Sophia and the Blue Mosque. It offers comfortable, individually styled rooms and dorms, with spacious shared bathrooms. The terrace bar and restaurant serve up kebabs and international cuisine for those who don't want to venture far for food and have wonderful views of Istanbul's Old Town.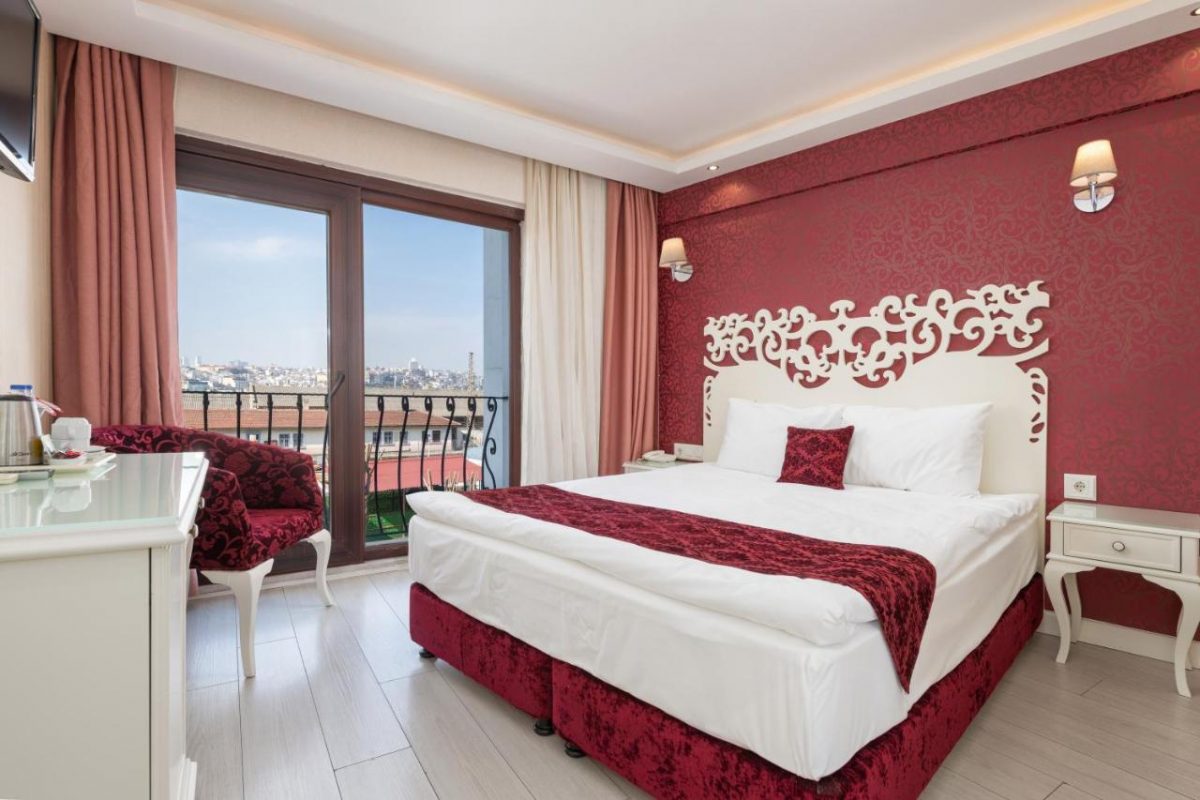 Best Mid-Range Hotel in Istanbul – Dream Bosphorus Hotel
If you're looking for a mid-range hotel in a great neighborhood, then Dream Bosphorus hotel is the ideal choice. It's located in the heart of Old Istanbul, in the Sirkeci area. Each room has been individually styled in traditional Turkish decor and comes with a private bathroom and 24-hour room service. Some rooms have views of the Golden Horn. Each morning a daily breakfast buffet is served and the Dream Café offers soft drinks and snacks throughout the day. Each afternoon, it's worth returning for free cakes and cookies.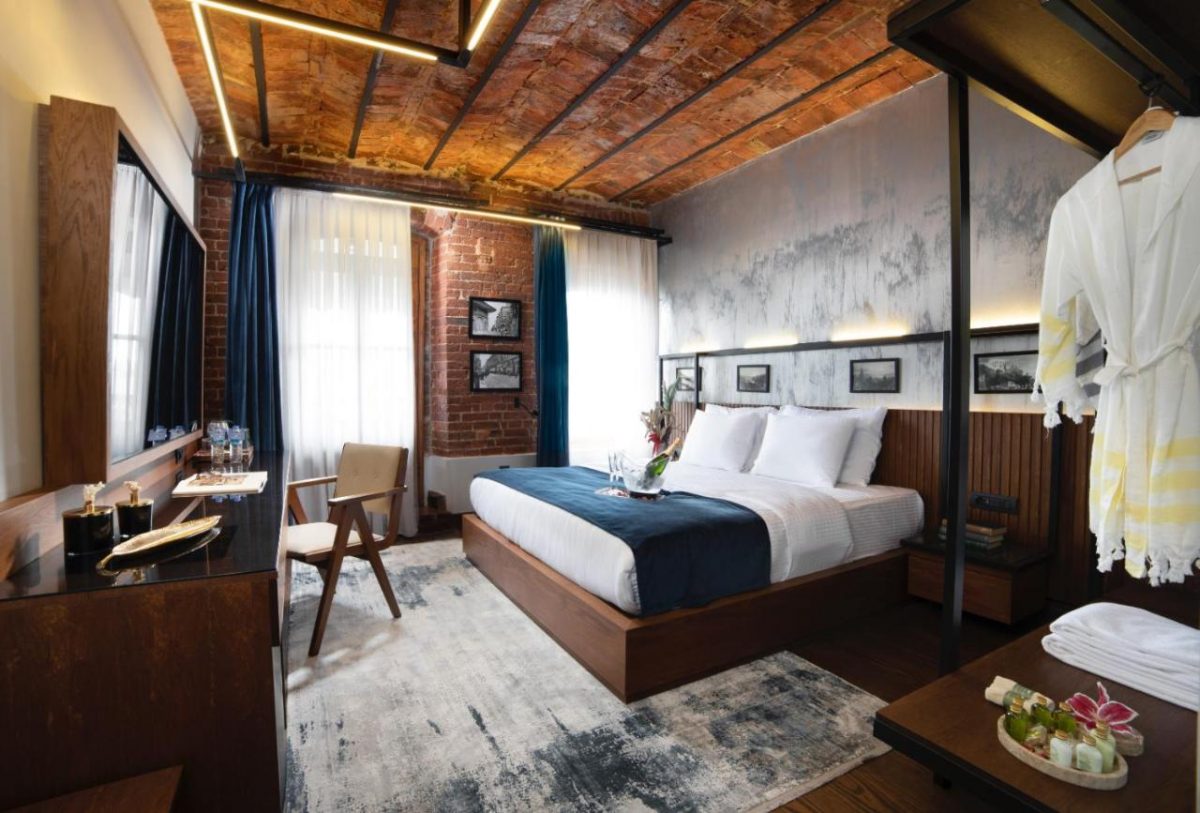 Best Luxury Hotel in Istanbul – Hotel DeCamondo Galata
Located on the riverfront in Kadikoy, the Hotel DeCamondo is the ideal place to stay for a luxury getaway. It has a stunning bar and terrace as well as an onsite restaurant and car rentals. Each morning, a continental or a la carte breakfast is offered, and when it comes to exploring, the hotel can help organize your tours and car rentals.
---
Best Time to Visit Istanbul
The best time to visit Istanbul is in the fall and the spring. September – November, and March – May are considered the shoulder seasons, so they are much quieter than other times of the year and see fewer tourists.
In spring, Istanbul sees little precipitation, and the weather is on average a comfortable 59-68°F (15-20°C) during the day, perfect for exploring without the sun being a major risk.
In the fall, the weather is a comfortable 75°F (24°C) in September to a cool 59°F (15°C) in November. October, November, and December are the rainiest seasons in Istanbul. December is the rainiest month, but it only sees 9 rainy days on average throughout the month.
Summer is the most popular season to visit, but it can get very hot and humid, which in the city can make it feel a little uncomfortable.
Generally, though, the weather in Istanbul is mild throughout the year so any month would be a fine month to visit. Just bring waterproof clothing and drink plenty of water.
---
Travel Tips For Visiting Istanbul, Turkey
Get your visa before visiting – Gone are the days of Visas on arrival. Americans now need a visa for Turkey, so don't leave it too late, and make sure to sort this before you get there.
Get a sim card – Even if you only have a short amount of time in Istanbul, a Turkish sim card will give you data access to search places on the go and find your way from A to B.
Plan your visit for the shoulder season – If you're not set on a specific time, then plan your visit for the shoulder season for cheaper prices and fewer crowds. The shoulder season falls from September – November and March – May.
Withdraw from ATMs instead of exchanging currency – The currency exchange shops tend to have a higher rate than your bank. Get cash from HSBC, ZiraatBanksi, or AKBANK for zero withdrawal fees.
Book accommodation in advance – Antalya is a popular place to visit and you'll find better rates on accommodation if you book in advance.
Get the Istanbulkart transit card – if you plan on taking public transport, you can get an Istanbulkart transit card from kiosks at the airport, or at major metro stations.
---
Visiting Istanbul FAQs
Is 4 days enough for Istanbul?
Yes, we recommend staying at least four days in Istanbul to see all the main attractions.
Is 7 days too long for Istanbul?
You could easily spend 7 days in Istanbul and not get bored. 7 days gives you time to explore more leisurely and take rest days. But if you prefer your trip to be action-packed, then perhaps 7 days is too long in Istanbul.
Is Istanbul worth visiting?
Yes, Istanbul is worth visiting. Istanbul was the former capital of the Roman Empire, Constantinople, and is steeped in history and culture. You should definitely make a stop here if you can.
---
Final Verdict
As you can see, deciding how many days in Istanbul largely depends on you and how action-packed you like your vacations. If you don't mind rushing around, then you can see everything in 2-3 days.
For those who prefer to travel more leisurely, then 4 days is the perfect amount of time to spend in Istanbul.
There's so much to see and explore, so do yourself a favor and allow ample time to explore.
Disclaimer: Some of the links above are affiliate links. That means if you book or make a purchase through the links, we will earn a small commission at no extra cost to you! The money will help run this site! Thank you!