If you're planning a trip to Turkey but you're not sure if you want a city break in Istanbul or an adventure in Cappadocia, you've come to the right place. Choosing between Istanbul or Cappadocia is no easy task, as these two iconic Turkish destinations have so much to offer.
One of the questions we get asked a lot is which is better, Istanbul vs Cappadocia? 
The answer is Istanbul and Cappadocia are both incredible, and we always recommend seeing both, but for those who are short on time or only have the means for one destination, you'll find a comprehensive guide on each destination and which is better for attractions, history, food, family-friendly activities, accommodation and more.
So when you're ready, let's jump straight into the Cappadocia or Istanbul battle. 
---
Istanbul or Cappadocia for History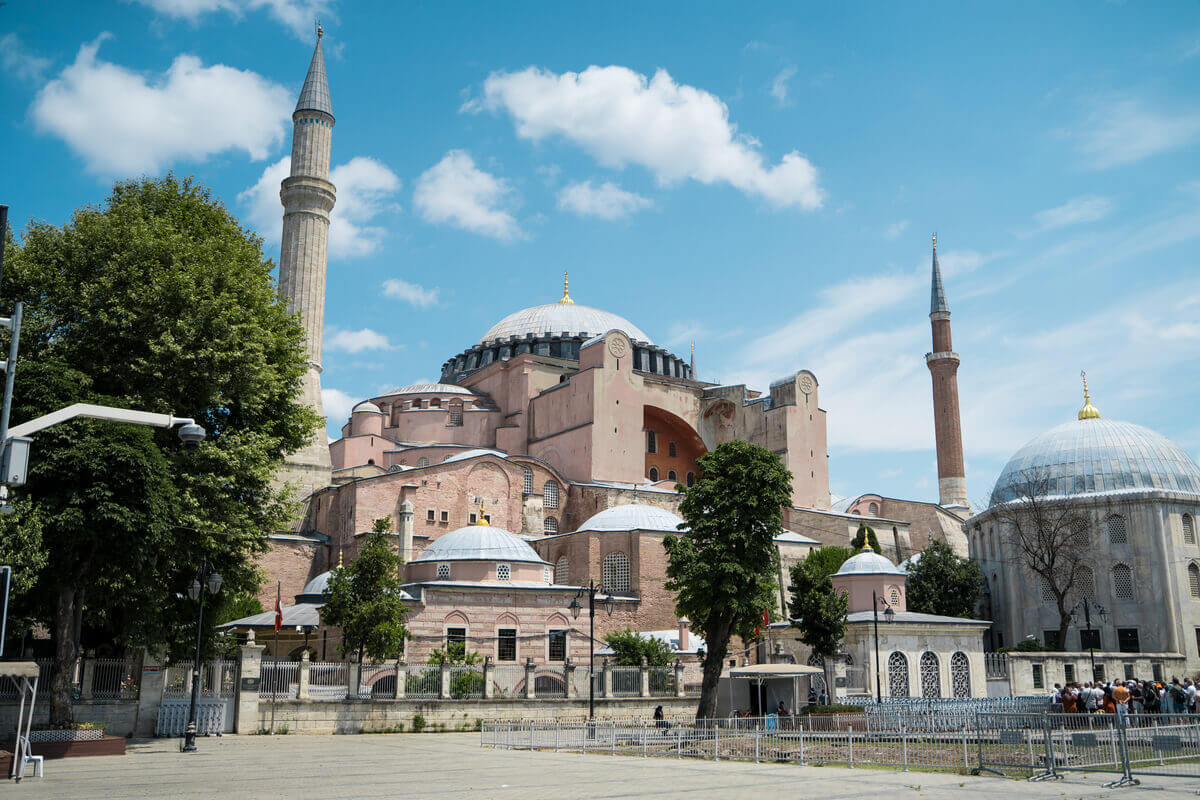 Throughout the course of history, Istanbul has been one of the most important cities in the world because of its strategic location, effectively the crossroads of two of the world's major continents; Europe and Asia. Because of this, the city has been the capital of three major empires: the Roman, Byzantine, and Ottoman. 
The vast majority of things to see and do here are based around the remnants of these three empires. Istanbul's major attractions include the Hagia Sophia, Blue Mosque, and the Topkapi Palace, demonstrating different architectural styles from these eras.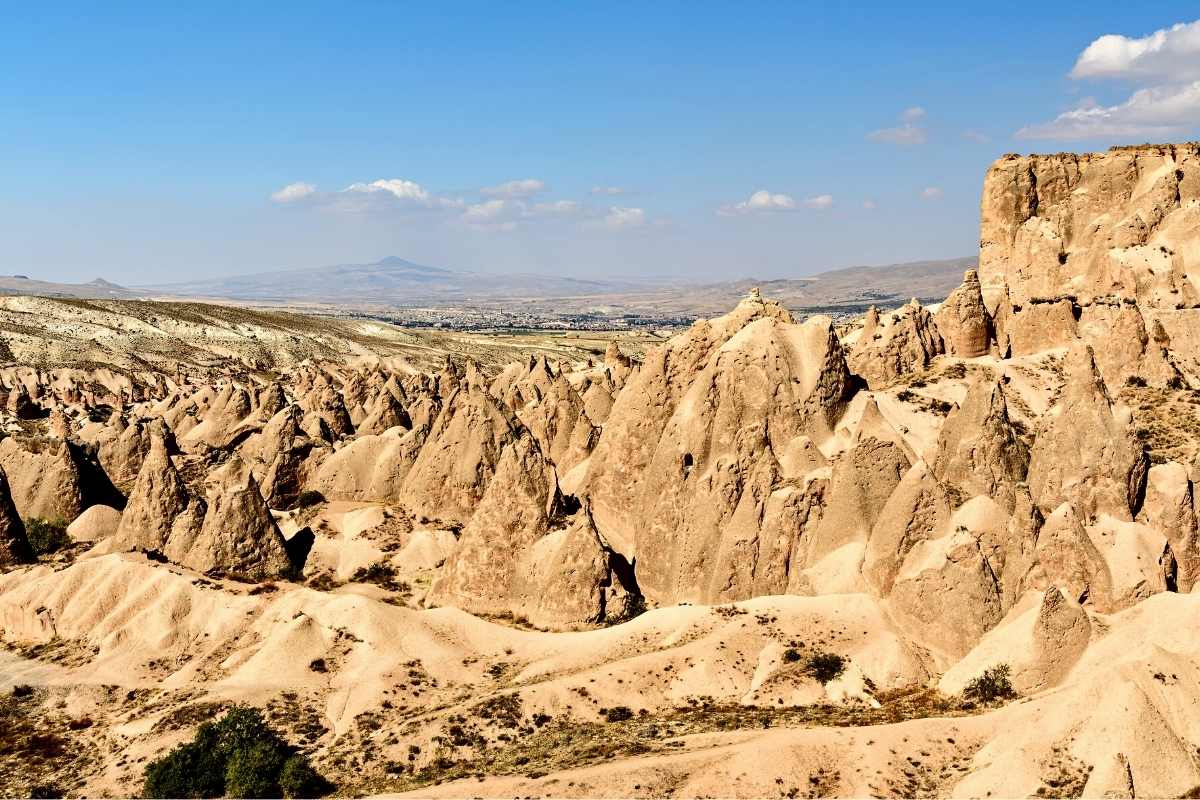 Cappadocia's history, on the other hand, is wildly different from the bustling streets of the city of Istanbul. One of Cappadocia's notable features is the incredible rock formations and fairy chimneys that dominate the landscape.
The fairy chimneys were formed over millions of years, and being soft carvable rock, enabled previous inhabitants of the region from the 7th Century BCE to create a mesmerizing network of underground cities, tunnels, and cave homes, a lot of which can be explored today.
By visiting them, you'll gain valuable insight into why, and indeed how they lived underground and the significance this had on the population. 
Both cities have a vastly unique history and offer something special to visitors. While Istanbul's history is more political and lavish, Cappadocia tells a story of a simpler time, when people lived off the land and made the best of what was available.
Winner: Whilst both places have a rich history, and it really comes down to personal preference, in our opinion Istanbul nudges into the lead on this one due to the overall importance of the city. 
---
Istanbul or Cappadocia for Attractions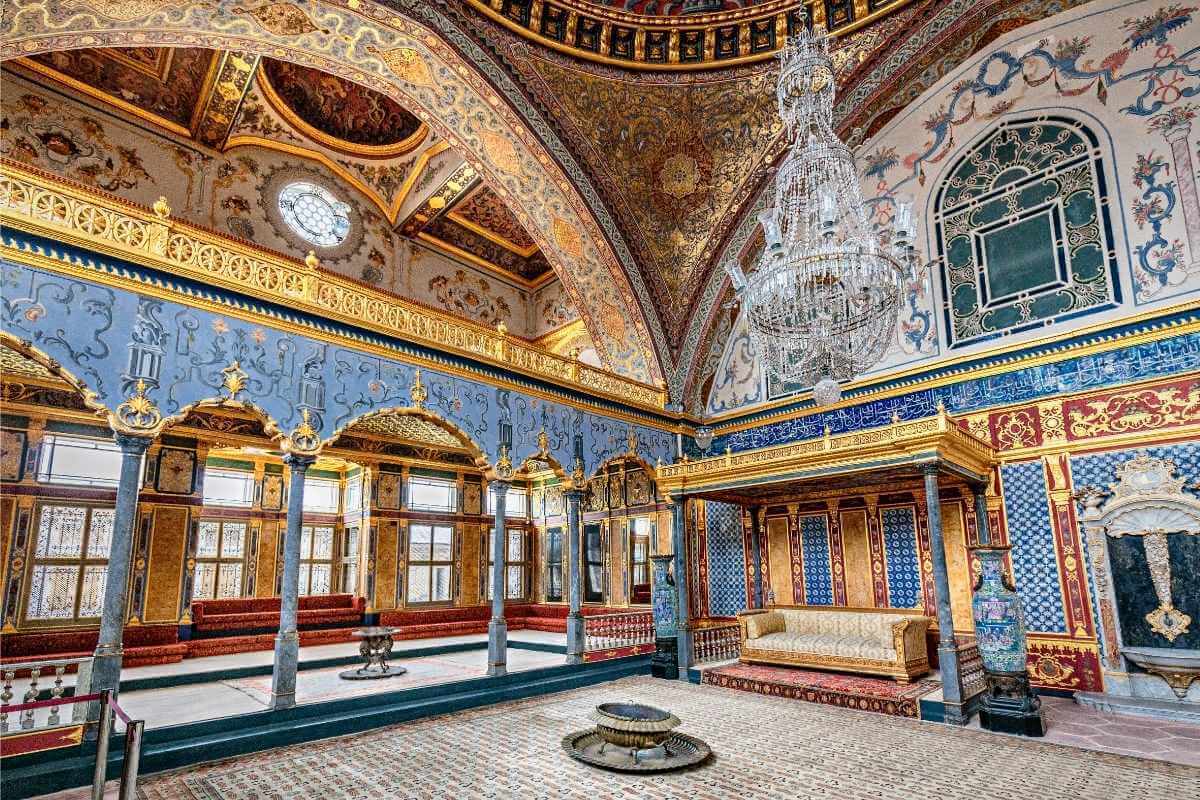 If you're a history buff and enjoy seeing some masterpieces of previous empires, then you'll be in luck in Istanbul. The biggest attractions in Istanbul are the more historical ones, such as The Hagia Sophia, The Blue Mosque, and the Topkapi Palace.
As well as this, you can explore deep underneath the busy streets of Sultanahmet to the Basilica Cistern. Dating back almost 1,500 years, this underground reservoir was built by Roman Emperor Justinian 1 in 532 AD to provide enough water for the Great Palace. Its dark, eerie atmosphere is captivating and an absolute must-see. 
Then there is the Galata Tower, an old watch tower that still stands tall today, as well as The Grand Bazaar, the largest covered market in the world. Then there are the palaces in Istanbul. The Dolmabahce Palace, which served as the headquarters for the Ottoman Empire, is a beautiful building and worth a visit. 
Cappadocia offers a different kind of attraction when compared to Istanbul. As we've mentioned, the region is famous for the fairy-like chimneys formed through millions of years of volcanic activity.
One of the biggest attractions in Cappadocia is the Goreme Open Air Museum, which is a former city that showcases the scale of the rock houses, cave churches, and more. Then there are the underground cities of Derinkuyu and Kaymakli, which were built out of soft rock and could hold up to 20,000 people, with churches, storage rooms, wine, and oil presses all being carved out.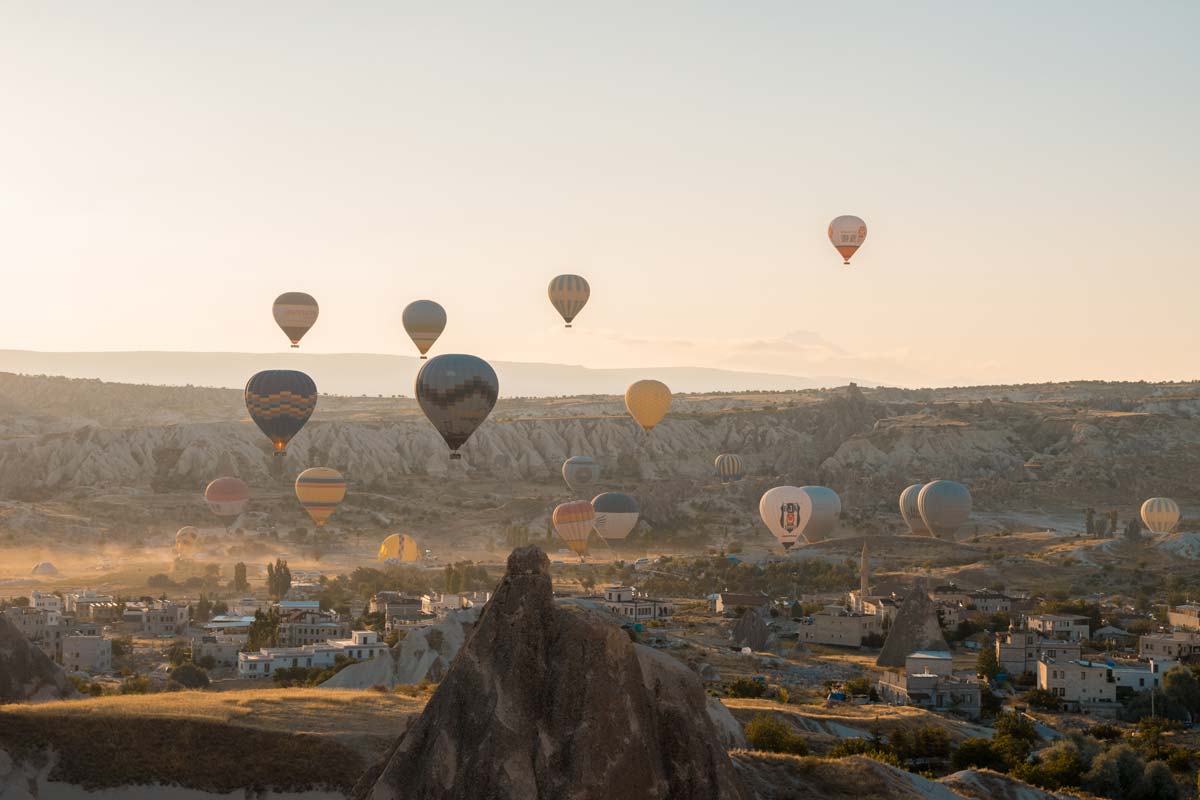 Another popular attraction is to take the sunrise hot air balloon ride in Cappadocia, which has become synonymous with the region, offering once-in-a-lifetime sunrise views coupled with the incredible, other-worldly valleys below.
Even if you don't fancy going for a balloon ride, set your alarm early, and you'll still be able to marvel at the sight of upwards of 50 hot air balloons taking to the skies together. 
Cappadocia also has several hiking trails, which are all free and accessible to visit, whereas most of Istanbul's attractions are paid-for attractions.
Winner: While Istanbul has more attractions, the unique experience of riding in a hot air balloon over the desert is somewhat of a bucket list experience, so for us, Cappadocia is better for attractions. 
---
Istanbul or Cappadocia for Food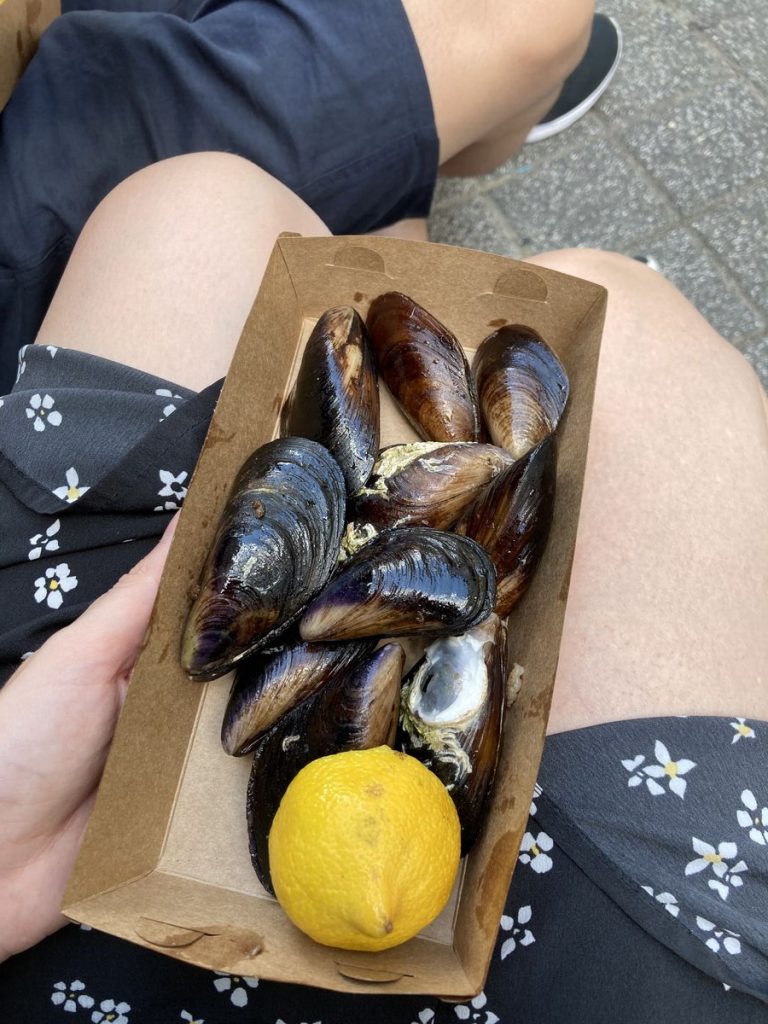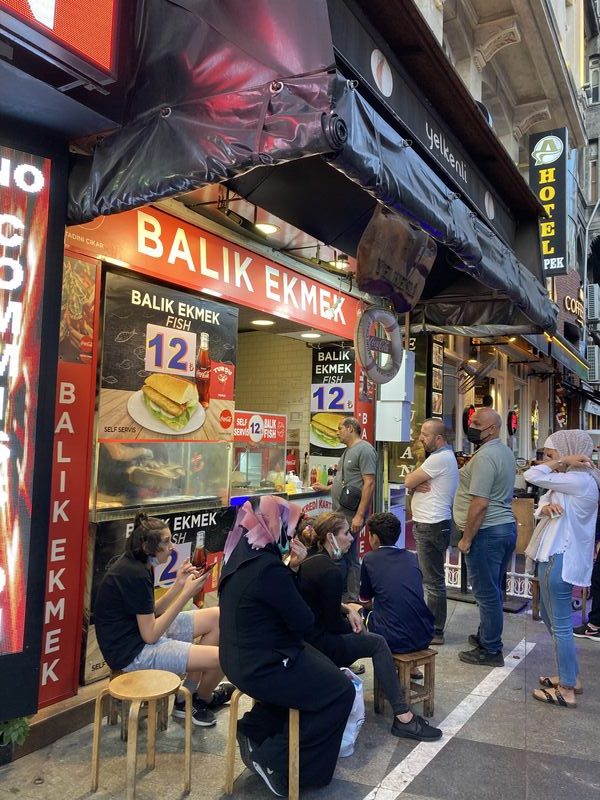 After you've dumped your bags at the hotel and made your way straight to the main attractions of Istanbul, one of the first things that hit you is the undeniably delicious smell that emanates from the street food sellers.
Whilst not quite in the same quantity as in Southeast Asia and beyond, you'll still find plenty of stalls selling a plethora of Turkish delicacies ranging from freshly grilled doner, Adana, and kofte kebabs, to Simit (ring-shaped bread similar to a bagel), dondurma (Turkish ice cream), and Balik Ekmek, a traditional fish sandwich typically sold in the Karakoy neighborhood. 
And let's not forget the stuffed mussels, which are our favorite street food in Istanbul.
Aside from the street food, you've got a wide variety of trendy rooftop restaurants in Istanbul that all serve some mouth-watering dishes. Mezze's are popular and make for a light, tasty meal, perfect for lunch, as are more hearty meat stews that are spot-on during the colder months. 
Istanbul also has several unique desserts for those who have a sweeter palette. You can enjoy Tavuk Gogsu, a chicken dessert, or Firin Sutlac which is a Turkish rice pudding, or a Kunefe, which is a sweet cheese dessert.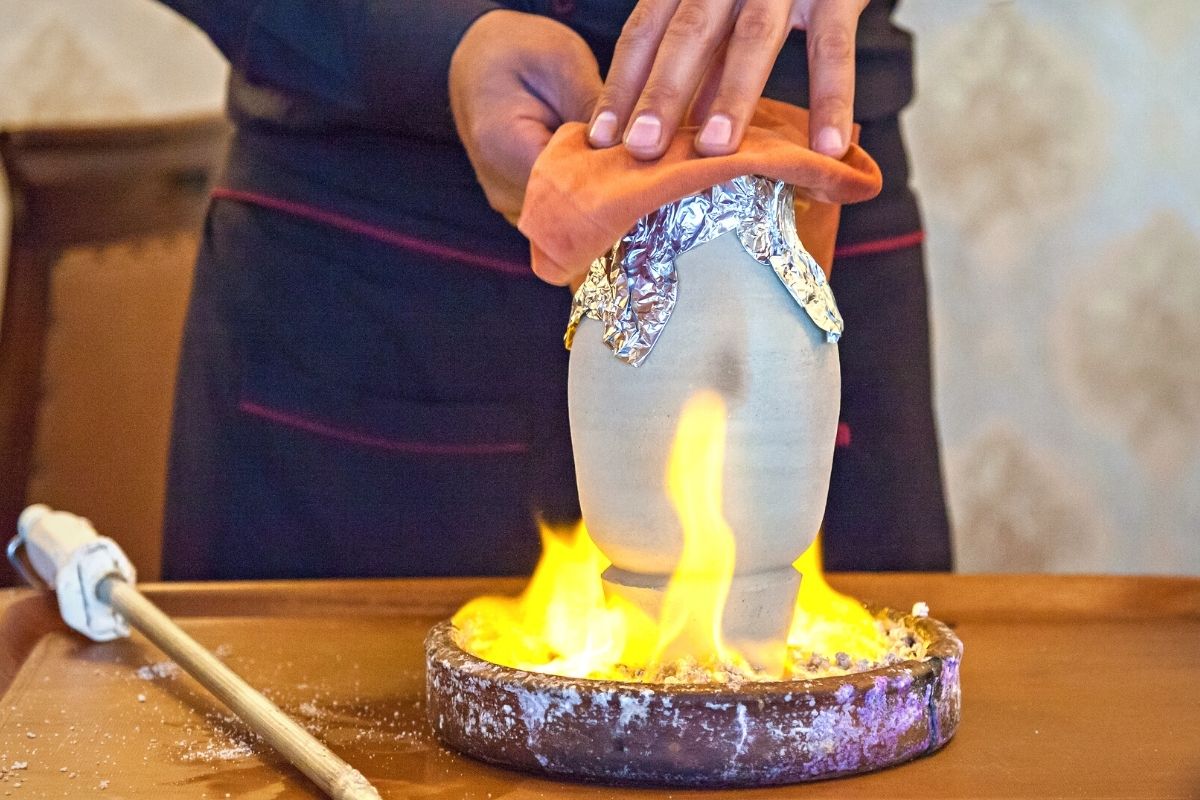 Cappadocia is also famous for its cuisine – most notably, the Testi Kebab, which is also referred to as the Clay Pot Kebab, which is lamb or beef slow-cooked in a ceramic pot or jug with a range of vegetables and warming spices bubbling away on an open fire.
Because Cappadocia once housed numerous civilizations, including the Hittites, Assyrians, Romans, and Byzantines, the cuisine of the region has been massively influenced by these different groups, together with the fertile volcanic soils of the land hence the heavy use of grains, pulses, and meats. 
This means that plenty of hearty stews are favorites. Urgup Kofte meatballs are another popular dish that combines finely grated potato with minced meat and spices to create a wonderfully tasty snack, perfect for combining with a soft pitta. 
The cuisine in Cappadocia is more hearty and warming, compared to Istanbul's which is all about quick meals but with tasty flavors.
Winner: The best place for food is Istanbul because there's just a huge variety of food to choose from. It's also very unique and different, which you can't get in Cappadocia. 
---
Istanbul or Cappadocia for Families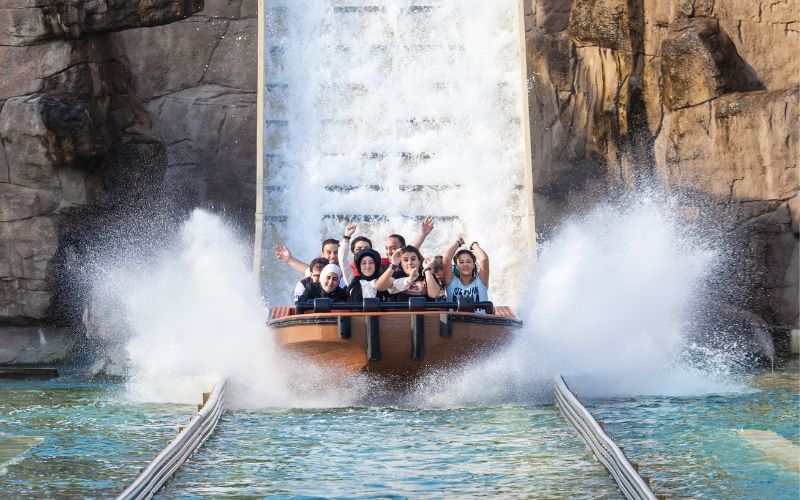 Istanbul is considered a safe destination for families, though it's always advised to be vigilant in major cities. One of the biggest dangers to families in Istanbul is the crowds of people and the busy traffic, so you need to keep your eyes on your kids at all times to make sure they don't bump into anything. 
There is a relatively low crime rate in Istanbul, but you should choose your neighborhood wisely. Staying in Sultanahmet is a great idea because you're close to all of the action yet still maintaining a relaxed atmosphere, whilst Beyoglu is another great area to stay if you're a family.
Here, you're close to Istiklal Street, which is family-friendly, city fun that's lined with shops, cafes, and restaurants. 
Istanbul also has a lot of family-friendly attractions which makes it a great destination in Turkey for families. It has theme parks, urban parks, kids' museums, and water parks. Kids may also enjoy a cruise on the Bosphorus or heading over to Princes Island where it's a little more relaxed.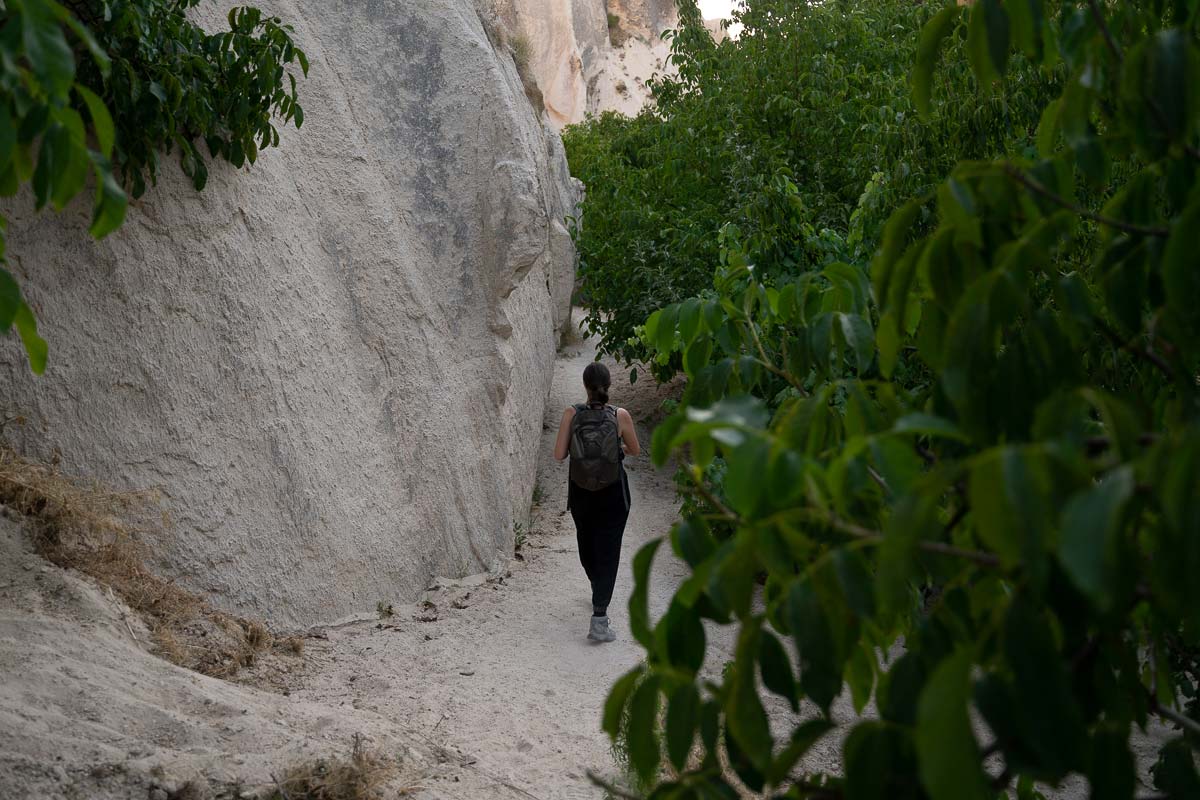 Cappadocia is also considered safe for families due to the low crime rate here. The local communities in the Cappadocia region are very welcoming. They are accustomed to a whole heap of tourists from different backgrounds coming to see the natural wonder of the area. 
There is also very minimal traffic here, so you can walk around without worrying about your child getting in the way of traffic. The hiking trails are also pretty easy if you're a family who likes to get outdoors and do some walking.
Although, there's not a massive number of things to do in Cappadocia for kids. Most of the attractions are things like underground tunnels, hot air balloon rides, and hiking, which kids may get bored with after a few days. The good news is you can book a red tour or green tour, which combines all these activities into a day package, which makes it easy for those with children. 
Winner: The answer to this largely depends on how long you have. If you only have a couple of days, then Cappadocia is better because it's generally safer because of the lack of traffic, and it's also different and unique. If you have more time, visit Istanbul, as there are far more attractions that kids will find exciting such as theme parks and water parks.
---
Istanbul or Cappadocia for Hotels and Resorts
One of the great things about Istanbul is the wide range of accommodation options for you to choose from. Being a major city, it caters pretty much to every single tourist that visits with something for everyone.
If you've got the cash to splash, there are plenty of luxury five-star hotels like the Shangri-La, Four Seasons, and the Ritz-Carlton to tickle your fancy or mid-range boutique hotels, right through to budget-friendly guesthouses and hostels.
If you find yourself staying in a swanky hotel, chances are it's going to have excellent views of the historical sites like the Hagia Sophia or the shimmering Bosphorus from its rooftops, complete with an on-site restaurant, bar, and Hamam.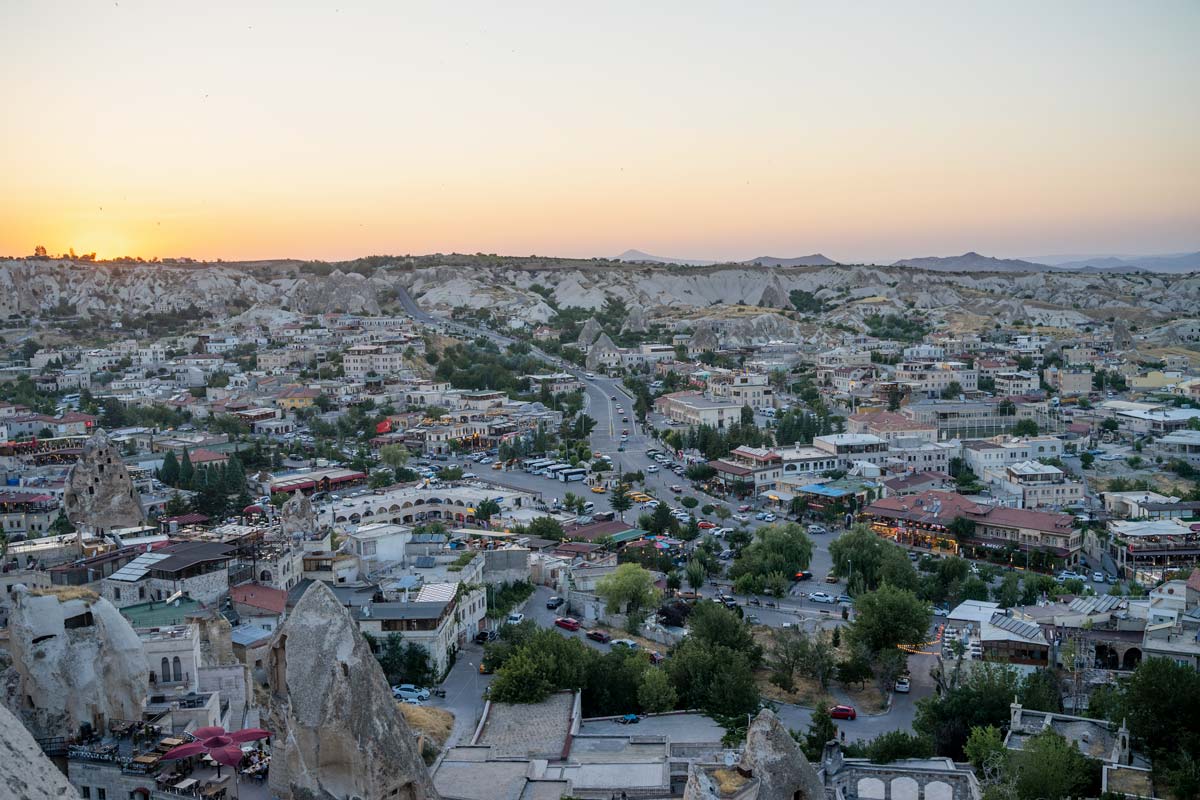 As we've discussed, Cappadocia is famous for its stunning natural caves and intriguing rock formations. Well, hotel owners have taken it one step further and built plenty of hotels within these caves and rock formations.
There aren't many places in the world where your hotel room has been carved out of rock which makes for an unforgettable stay. Because of the location, many of Cappadocia's hotels are very tranquil and offer a calming environment to relax in after you've had your day of exploring.
Retreat onto old-style Turkish rug-lined terraces for a refreshing drink or dinner with an unbeatable view of the balloons and sunset.
Winner: Cappadocia. For us, you just can't beat staying in a boutique hotel that's situated in a cave, having been carved out of rock. It's truly a once-in-a-lifetime experience.
---
Istanbul or Cappadocia for Nightlife
When it comes to nightlife, Istanbul is a great place for late-night drinking and dancing. Being such a major city, there's a huge variety of nightlife venues spread throughout the neighborhoods that you'll have a hard time even scratching the surface on your trip.
There are large-scale nightclubs like Masquerade and Taksim Club IQ, rooftop escapes such as 16Roof and Mikla, and plenty of live music venues and bars all playing a huge variety of genres. Taksim Square and Beyoglu, in general, are great for nightlife, with Asian-side Kadikoy also a bustling neighborhood full of life after the sun goes down.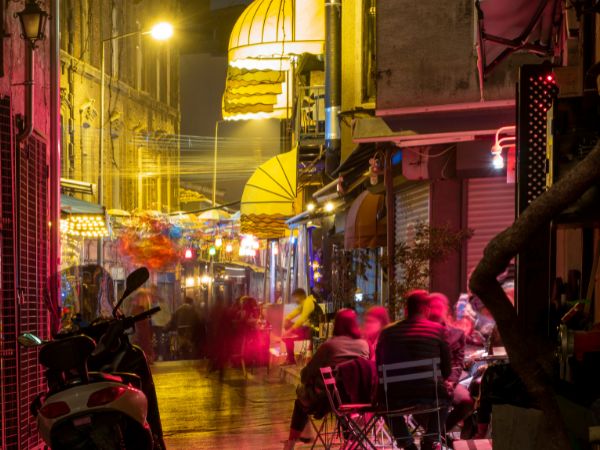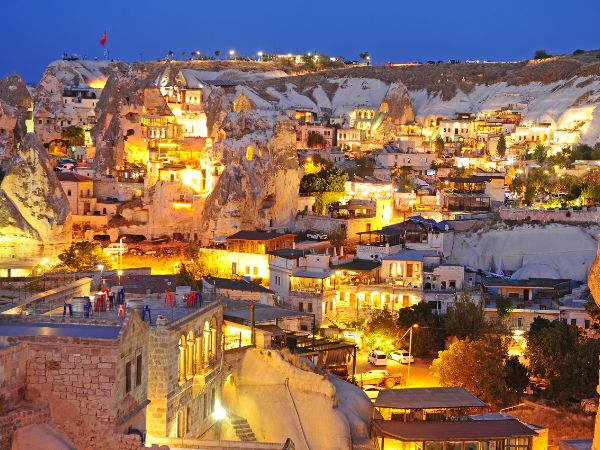 With its relaxed Turkish countryside atmosphere, Cappadocia isn't the first place you think of when you're after some decent nightlife.
There are certainly not any nightclubs or anything of the sort, so your options are limited. With that being said, restaurants and bars draw the most interest combining the best of Turkish culture; fantastic food, delicious local wine, and spirits like Raki, and traditional Turkish belly dancers and performers. It's much more authentic than the heaving nightclubs of Istanbul. 
Winner: Istanbul takes this one, though it depends on what sort of vibe you're after.
---
Istanbul or Cappadocia for Modern Conveniences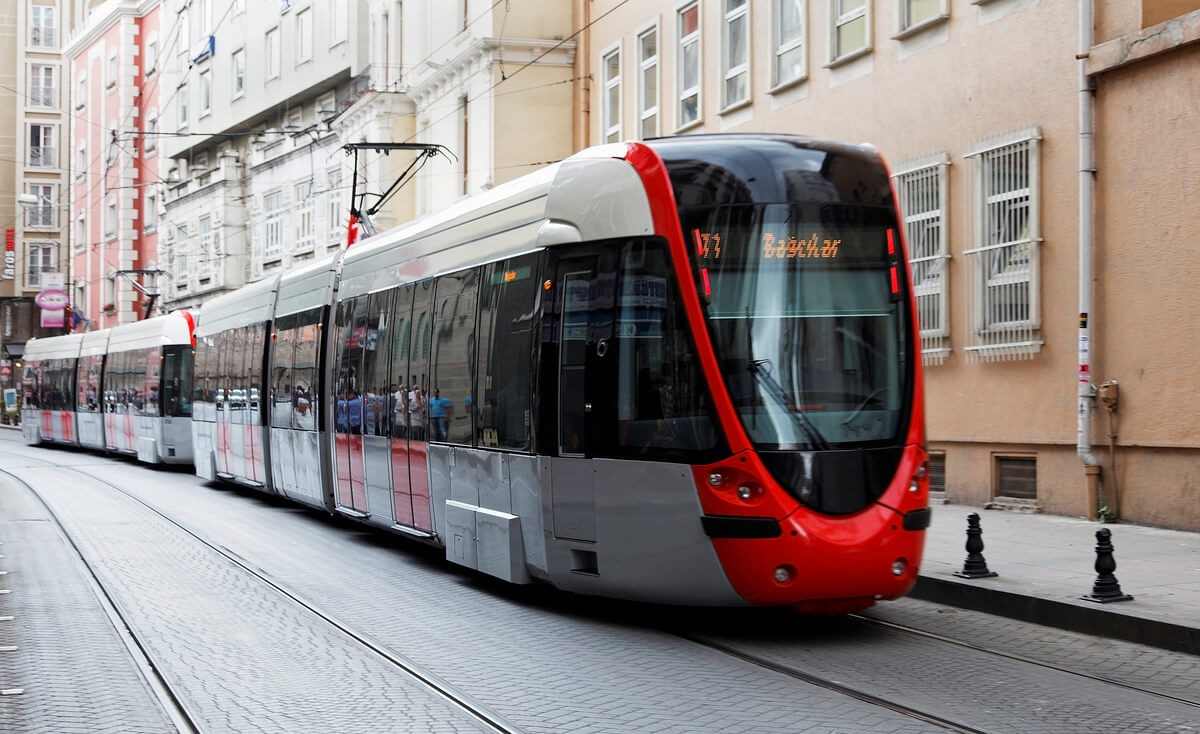 Being such a major city in Turkey has its huge advantages when it comes to modern conveniences. Istanbul's overall infrastructure is like that of any modern European city boasting an extensive public transport network of underground metro, tramline, buses, and a major international airport.
The roads are all well-maintained, which all combine perfectly to make it effortlessly easy to get around. Istanbul is also home to large shopping malls and a huge range of boutique shops ideal for those that like to do a spot of shopping whilst away. 
Cappadocia doesn't have such luxury, as it is quiet in comparison to Istanbul. It's very much a rural destination which is reflected in the town's infrastructure.
It's still a very popular town, so it has all of the essential conveniences to make your stay comfortable, with basic facilities like a hospital, pharmacy, shops, restaurants, and bars.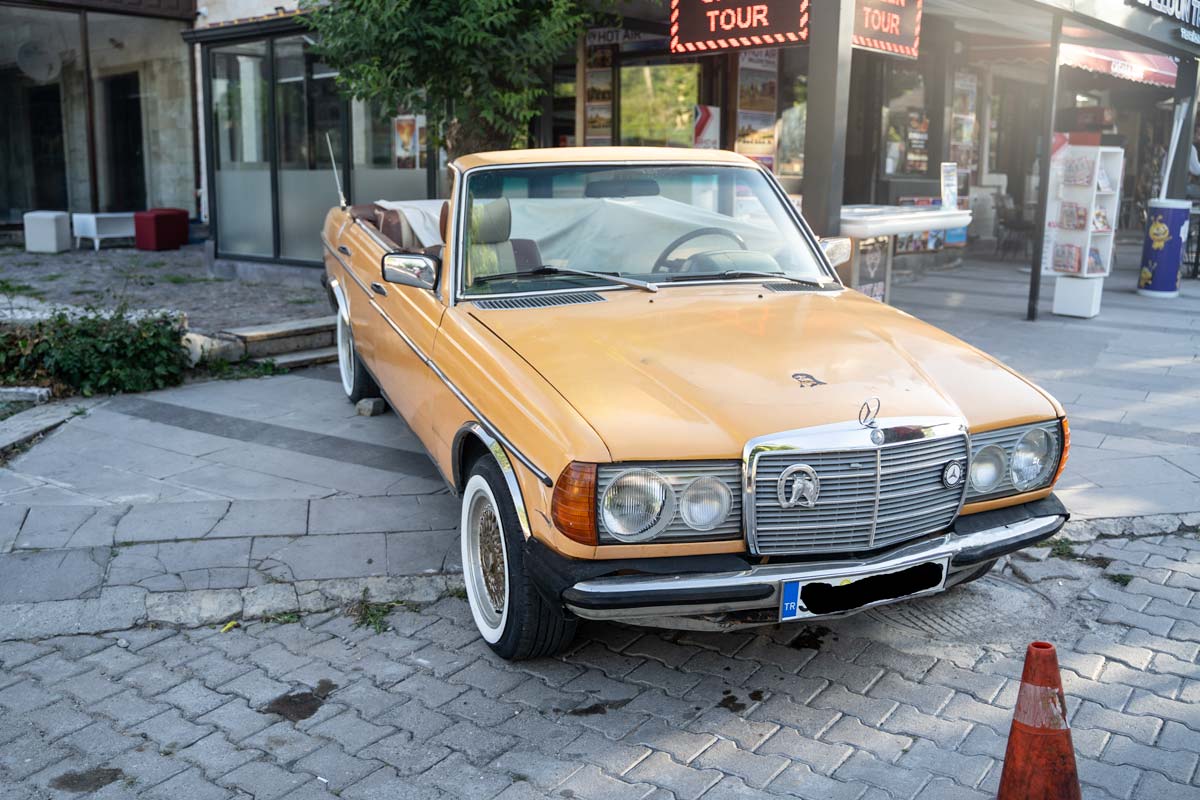 However, getting around Cappadocia without a car is a pain, as buses don't run regularly and run on Turkish time (they don't always stick to the schedule). If you're fine with hiring a car in Cappadocia, then it's ok, but for those who don't drive it can be a struggle.
Winner: Istanbul beats Cappadocia when it comes to modern conveniences, just because it's much bigger and much more developed so has a more refined infrastructure.
---
FAQs About Istanbul or Cappadocia
Is the weather better in Istanbul or Cappadocia? 
Being along the banks of two seas and the Bosphorus, Istanbul experiences higher humidity and more rainfall throughout the year. Cappadocia has drier conditions being far inland, but both are warm throughout the year, apart from December to February when both are cold.  
Is it safe to visit Istanbul or Cappadocia for solo travelers? 
It's safe to visit both destinations for solo travelers. Always be aware of your surroundings and keep your personal items close to you and be cautious after dark, particularly if you'll be on your own. 
Which city offers better opportunities for photography?
This is a tricky one. Istanbul has got plenty of unbelievable historical buildings to snap away, plus the glistening Bosphorus and just the general street life. Cappadocia has fairytale-like rock formations and hot air balloons that look like something out of a film. Impossible to choose between the two. 
What are the best times of year to visit Istanbul and Cappadocia? 
The best times to visit both Istanbul and Cappadocia are during April – June and September – October. Temperatures are cooler, and you'll be out of peak season. 
---
The Verdict: Which is Better?
By now you are probably aware that's is a tough choice to choose between Istanbul and Cappadocia. The two destinations are vastly different from one another and it's simply not possible to compare them like for like.
While Istanbul has all of the ancient buildings and the modern amenities that a major city in Europe has, with family-friendly attractions and a cuisine that will make your mouth water, Cappadocia has that dream-like atmosphere about it and the bucket list experience of riding in a hot air balloon at sunrise.
In short, if you love cities with vibrancy, then you'll love Istanbul. If you love the tranquility of nature, then Cappadocia will be perfect for you.