When planning a trip to Turkey, it can be difficult to decide where to go, especially if you're undecided about a city break or a beach holiday.
Choosing between Istanbul or Antalya is not an easy decision to make, since both destinations are vastly different from one another and offer a different experience.
Istanbul and Antalya are two vibrant cities that have their own unique blend of history, culture, and natural beauty. While Istanbul is a captivating metropolis that straddles the continents of Europe and Asia, with iconic landmarks and a melting pot of cultures and experiences, you just can't deny the natural beauty of the Turkish Riviera in which Antalya resides.
In this guide, we will delve into the charms of both cities, exploring their distinct attractions and helping you decide which one might be the perfect destination for your next adventure.
Whether you're drawn to the allure of Istanbul's grandeur or the laid-back coastal charm of Antalya, this guide on Istanbul vs Antalya will help you discover the highlights of these magnificent Turkish cities and narrow down your options.
---
Istanbul or Antalya for History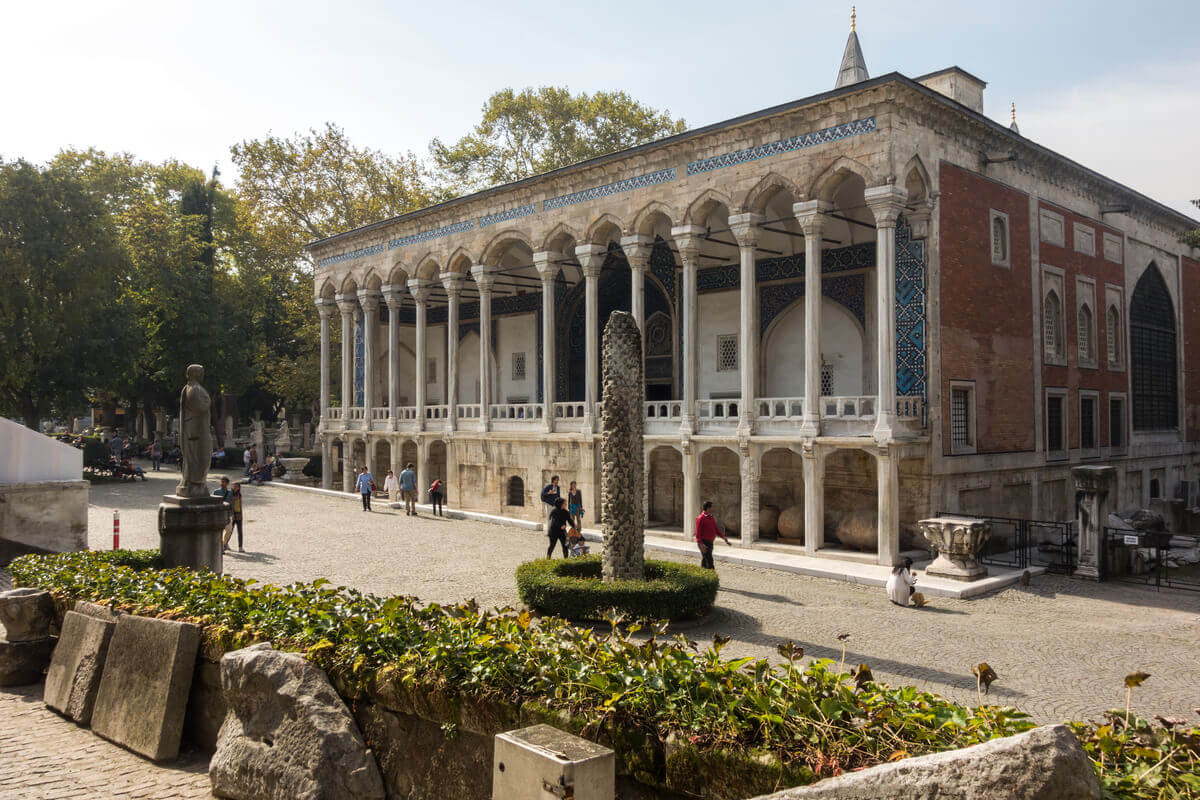 When it comes to history, you'll find plenty of it in Istanbul. Formerly known as Constantinople, the city has served as the capital city, the beating heart, if you will, of three incredibly important empires that have made Turkey the country it is today: the Romans, Byzantines, and Ottomans.
The result is a city that is quite literally bursting at the seams with all kinds of historical sights, relics, and ruins that span tens of centuries.
No visit to Istanbul is complete without visiting the Byzantine masterpiece that is the Hagia Sophia, the residence of the Ottoman Sultans Topkapi Palace, and the moody medieval underground Basilica Cistern that provided the water to the Grand Palace during the Roman era.
There are also many museums in Istanbul, such as an incredible archeological museum and a museum on Turkish and Islamic Art.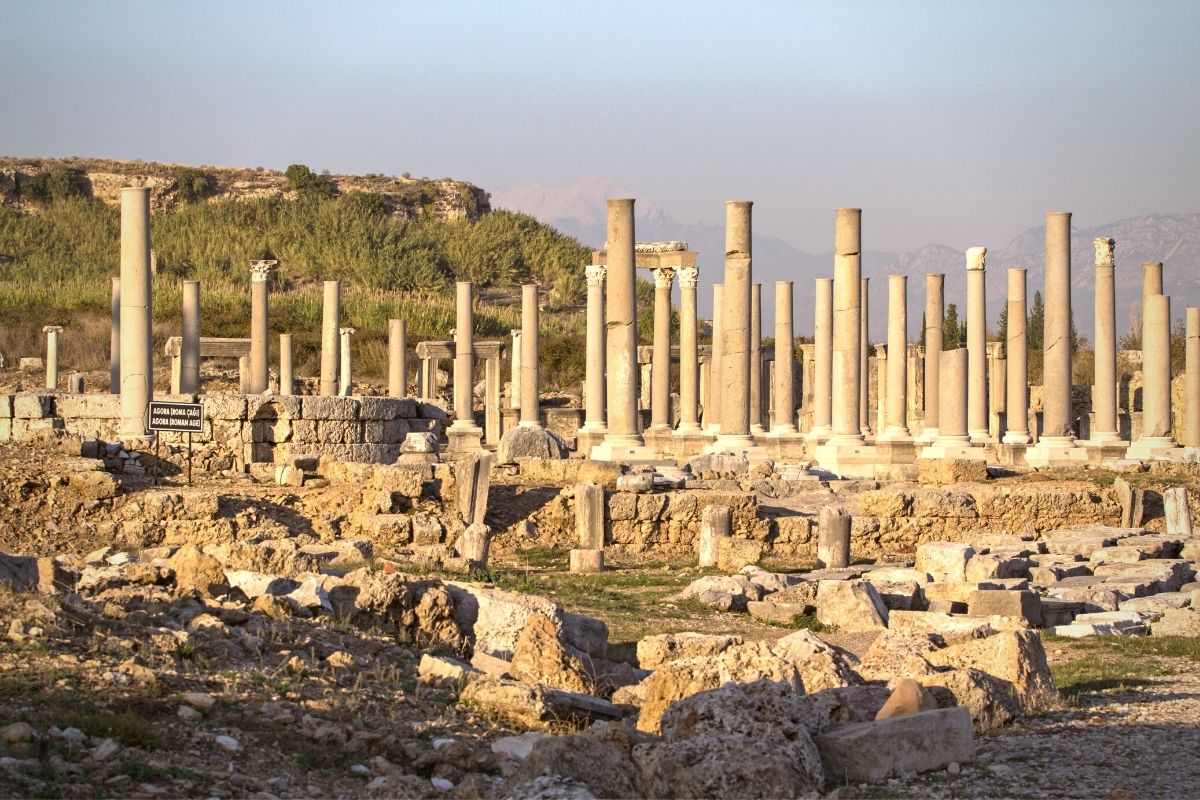 Whilst Antalya has its fair share of amazing historical attractions, such as its old Roman Habor and the incredibly well-preserved ancient city of Termessos, together with the impressive ruins of Perge located just outside the city. Its coastal location means that there are many defensive structures and ruins to explore.
Antalya is also home to one of Turkey's largest museums, the Antalya Archaeological Museum. It's widely regarded as one of the best in the country and almost certainly worth a visit if you're in the region.
Winner: The history of Istanbul is so unique and well preserved, so for us, Istanbul is just a step ahead when it comes to historical attractions.
---
Istanbul or Antalya for Attractions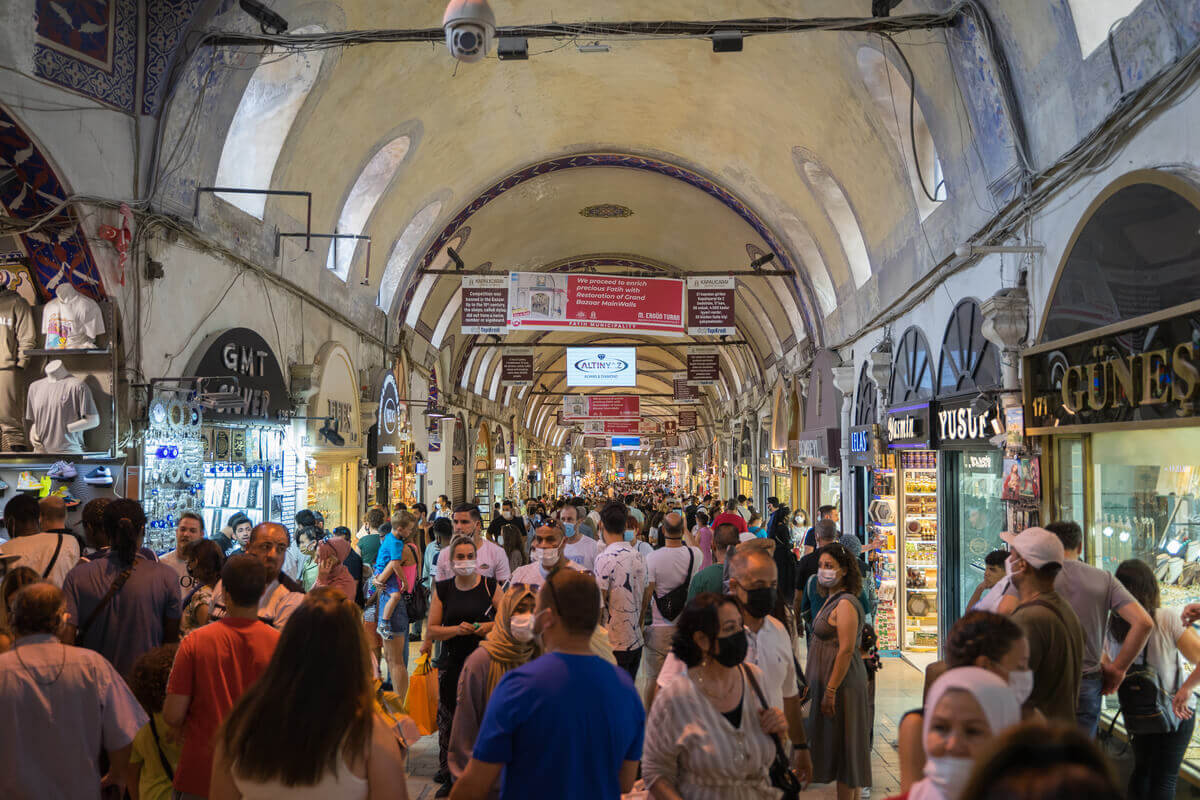 It's important to mention that both Istanbul and Antalya offer plenty of things to do, but much like the history of the two cities, Istanbul just has a much wider range of things to do, being the far bigger city.
We've mentioned many of the main historical sights of Istanbul already, but the Blue Mosque is another marvel that is an absolute must on any visit for its beautiful design and architecture, as is the Grand Bazaar.
Dating back over 500 years, the Grand Bazaar is the largest and oldest covered market in the world. There are over 4,000 shops and stalls that attract well over 250,000 visitors daily, and paired with the Spice Bazaar next door, it makes for a wonderful day of shopping.
Nothing beats taking a leisurely stroll through the neighborhoods of the city, with Sultanahmet, Taksim, and Beyoglu being the most interesting. You can even wander down to the Bosphorus for some fresh sea air or climb the Galata Tower to get unparalleled views of the city.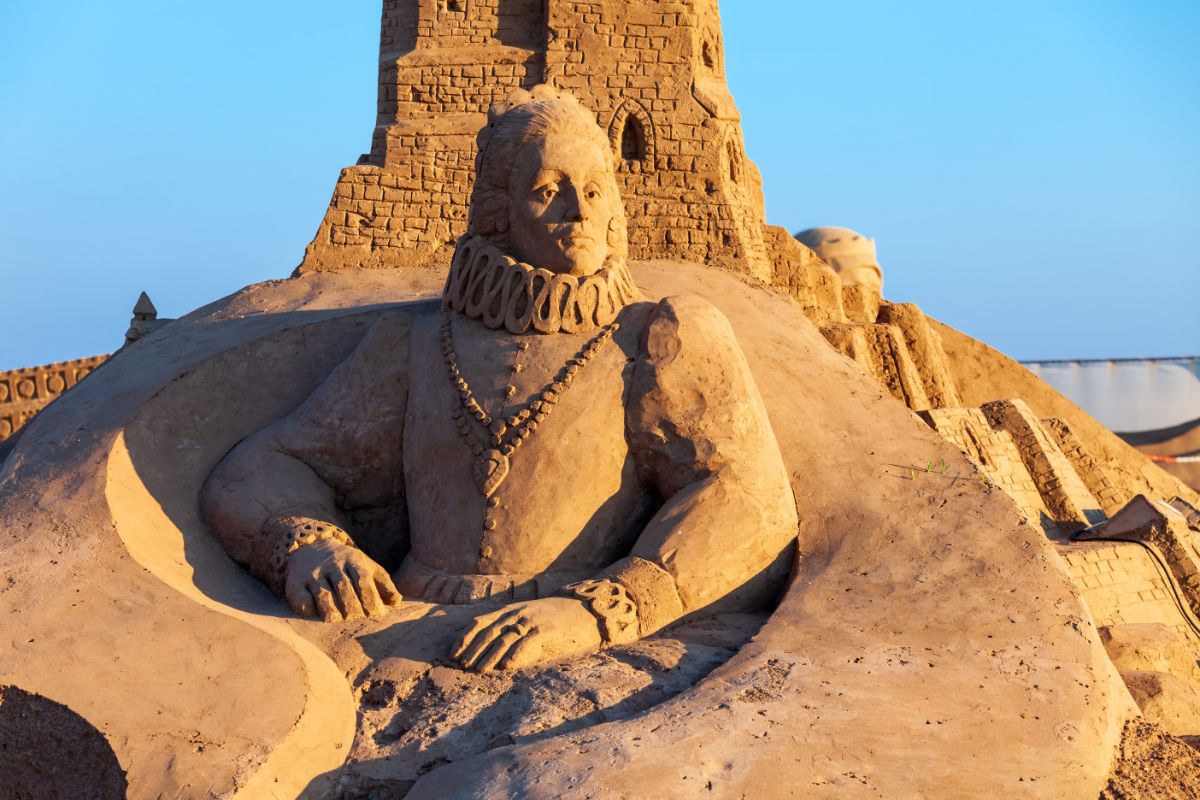 It's hard to compete with Istanbul in terms of attractions, but Antalya still has plenty to offer visitors. The region is primarily famous for its nature attractions, such as the cable car up the mountain and its many pristine beaches that are loaded with tourists during the summer months enjoying the stunning weather and crystal clear waters.
Popular beaches in Antalya are Konyaalti and Lara Beach, where you'll find plenty of resorts and things to do – such as the amazing Sandland, a sand sculpture museum. There are also several boat tours from Antalya that offer a chance to explore further along the Turkish coastline.
Antalya also has a beautiful Old Town that's definitely not to be missed. Here, you'll find quaint cobblestone streets, restaurants for al-fresco dining, wonderful Antalya museums, and just good, all-around Mediterranean summer vibes.
Winner: Istanbul has a lot more choice, though Antalya's appeal is all in the gorgeous beaches and 'summer holiday' feeling. We choose Istanbul as the winner because of the variety of attractions that you can do all year round.
---
Istanbul or Antalya for Food
Turkey is, without a doubt, one of the best countries in the world to visit if you're a big foodie. The diverse range of Western, Asian, and Middle-Eastern-inspired food just comes together so well that you're almost guaranteed to eat something fresh and delicious every time.
On the vast majority of restaurant menus, you'll find Turkish staples like kebabs, mezes, manti, and Lahmacun (flatbread with toppings), and Pide (Turkish Pizza). The Turkish are also very proud of their past, and you'll see plenty of classical dishes like stews, casseroles, and slow-cooked meats in clay pots.
There is also a street food culture in Istanbul, where you can get stuffed mussels, simit, baklava, and Balik Ekmet (grilled fish sandwiches) from street food vendors.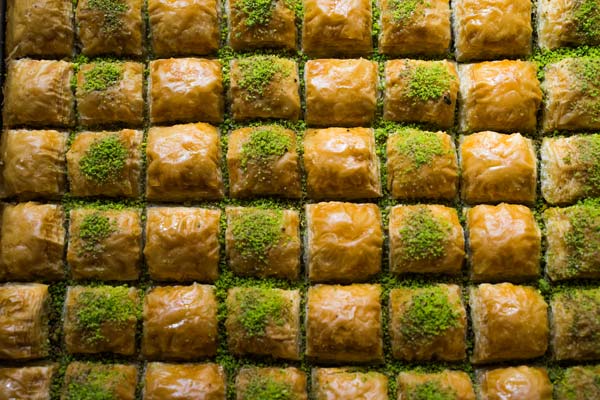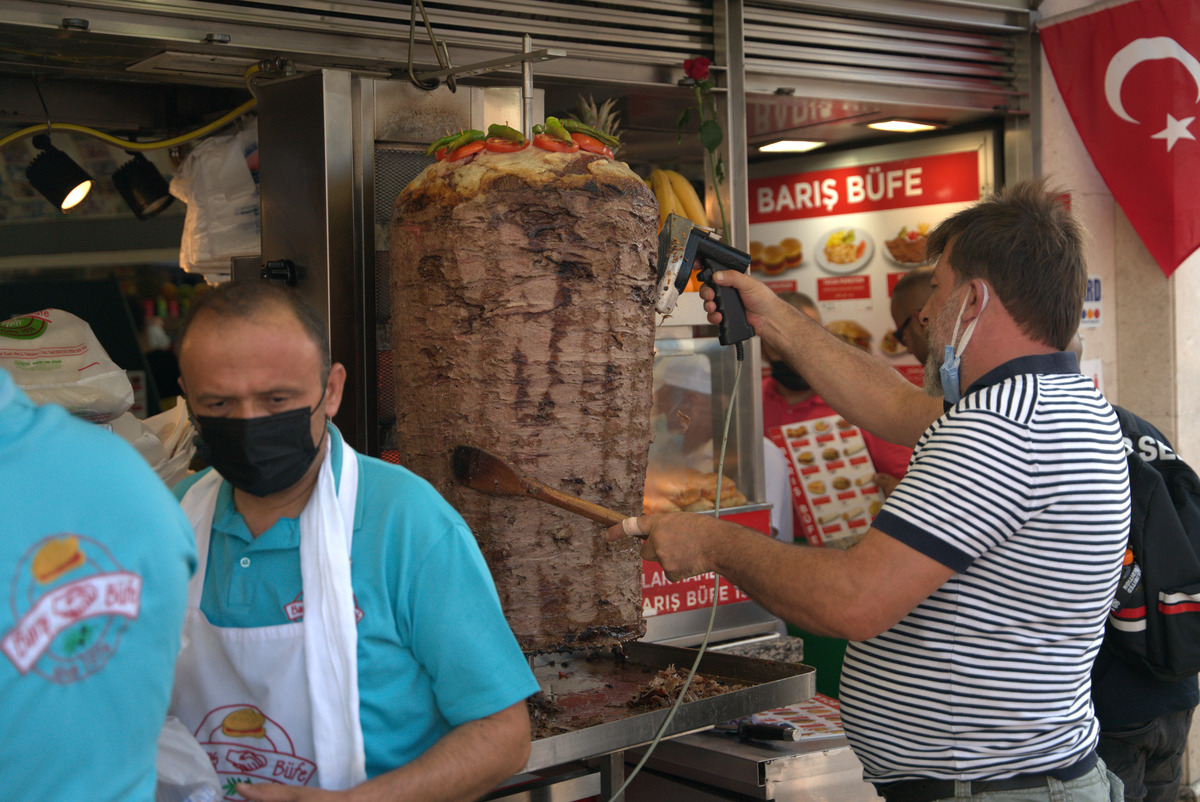 Whilst Antalya may not have the same level of culinary diversity that a sprawling city like Istanbul has, you'll still be able to sample the best of Turkish cuisine alongside more Mediterranean staples like fresh seafood.
Turkish cuisine is all about highlighting local ingredients, and in Antalya, that's exactly what they do best. Right next to the vastness of the Mediterranean Sea, all kinds of fresh seafood are brought in daily, like Octopus, Sea Bass, Calamari, and the Antalya favorite, Grida (or Grouper as we call it).
Freshly grilled, the seafood pairs perfectly with a bottle of refreshing white wine.
Winner: It's tough, but Istanbul takes the crown purely for the variety on offer.
---
Istanbul or Antalya for Families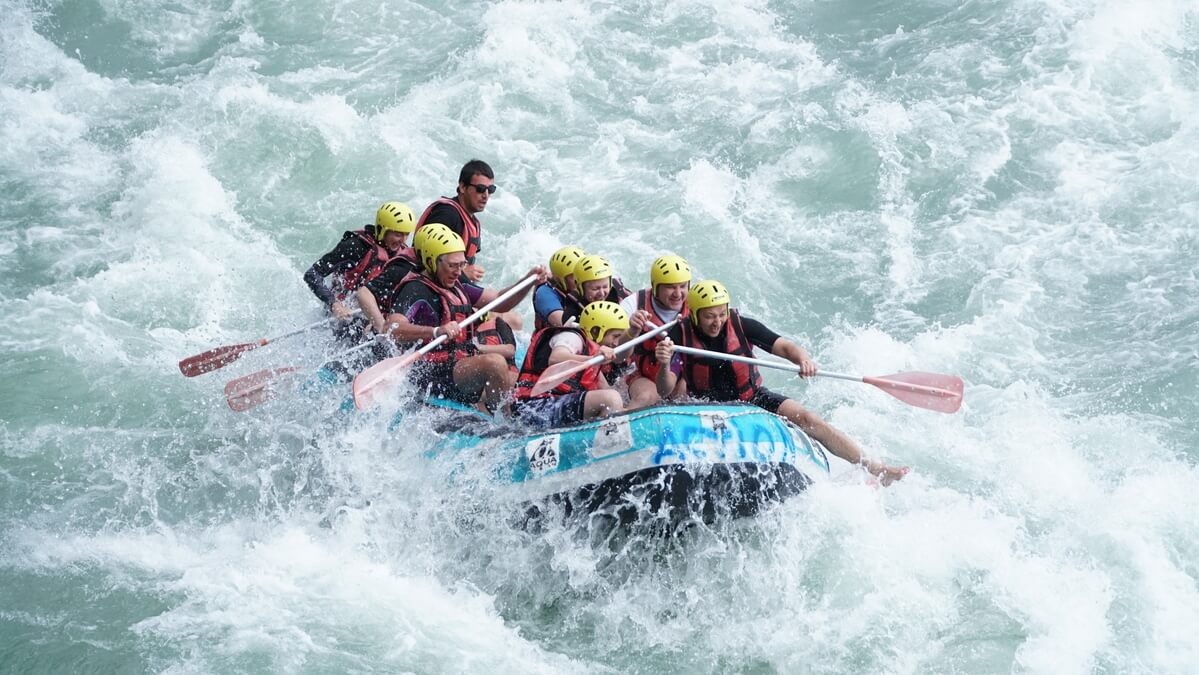 Both Istanbul and Antalya are excellent destinations in Turkey for a family, but personally, Antalya is marginally better than Istanbul for a family just because it's less hectic and busy, making it feel safer and less chaotic.
Antalya is one of the most popular family-oriented destinations in Europe, thanks to the sheer number of beautiful all-inclusive beach resorts that cater primarily to families.
Outside of the relaxing all-inclusive resorts and spotless sandy beaches, there's a range of fun activities for all the family, including water parks like AquaLand (the largest waterpark in the Med), Antalya Aquarium, and natural waterfalls in Antalya like Kursunlu.
The Lycian Way Trail is also a fantastic adventure nearby. Pack your sun cream, plenty of water and stretch your legs as you explore the stunning natural beauty of the trail. Rent bikes or explore on foot for stunning views and an adventure you won't want to end!
Then there is the Koprulu Canyon, which offers hiking trails and white water rafting for families with older children.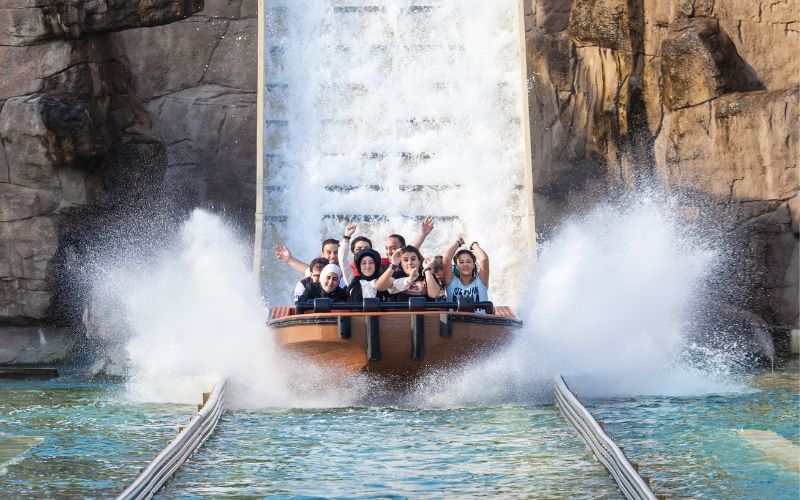 Istanbul offers a completely different experience for families, and as we've mentioned, it is rich in history and culture. Aside from the main attractions we've already mentioned, the city also has family-friendly activities to visit, like the Vialand Theme Park, Istanbul Toy Museum and the Rahmi M. Koc Museum, which has an incredible array of scientific, technological, and transport-related artifacts.
Kids will also love heading out onto the Bosphorus for a river cruise or even to one of the many parks for a picnic. Being such a major city, Istanbul is extremely easy to get around, with the metro, trams, and buses all available to whisk you and your family around.
Winner: Antalya edges it in terms of the best destination for families, though Istanbul would also be great to visit with older children.
---
Istanbul or Antalya for Hotels and Resorts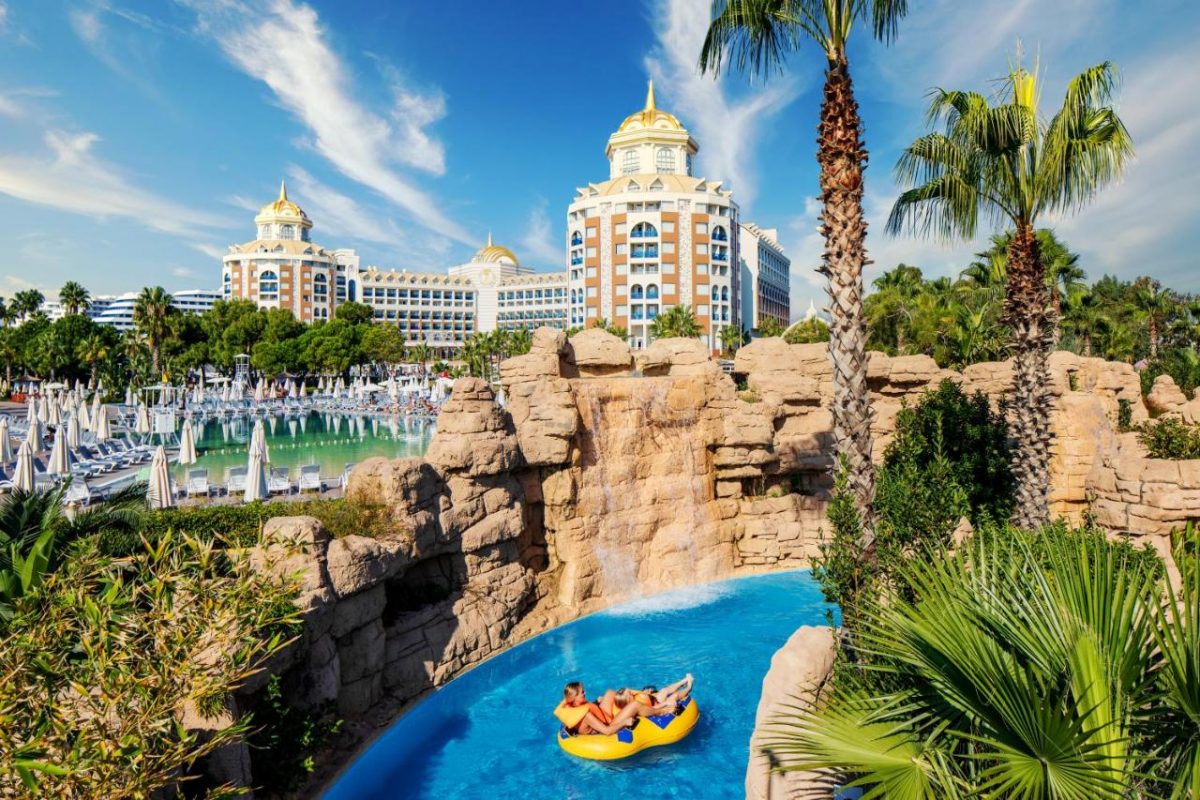 When it comes to hotels and resorts, choosing between Istanbul and Antalya is a tricky one. Unsurprisingly, Antalya has got an abundance of hotels and beach resorts catering to all sorts of tourists coming from all over the world to enjoy the gorgeous climate and similarly gorgeous beaches.
In fact, it's well known to have some of the best resorts in the entire country.
It's not just all-inclusive resorts either; there's a wide range of accommodation options in the city with everything from guesthouses that are kind on the wallet to mid-range boutique hotels to luxury resorts complete with spa facilities and numerous restaurants.
In contrast, being such a major city in Turkey, there's a similarly diverse choice of accommodations in Istanbul. There aren't any resorts, but plenty of super-luxury five-star chain hotels like the Ritz-Carlton, Four Seasons, and the like, as well as more local luxury, independent hotels that emphasize convenience and a personable stay.
Most of these larger chain hotels are focused in the Sultanahmet area, which is conveniently near all the major attractions, meaning you won't have to travel far.
Winner: We give this to Antalya, simply because they have more all-inclusive resorts that cater to families and have activities for children.
---
Istanbul or Antalya for Nightlife
As one of the most vibrant cities in Europe, Istanbul offers a distinct nightlife experience fueled by its lively atmosphere and constant energy.
This is largely thanks to the city's 'East meets West' origins. Dotted with numerous upscale, trendy bars and nightclubs, visitors can spend a night dancing away in the city's underbelly to rise up in the early hours and seek out a freshly-made kebab straight off the street.
Beyoglu and Kadikoy are particularly famous for live music venues that come alive during the weekend. Istanbul's also home to a range of stunning rooftop bars that give you amazing nighttime views of the city.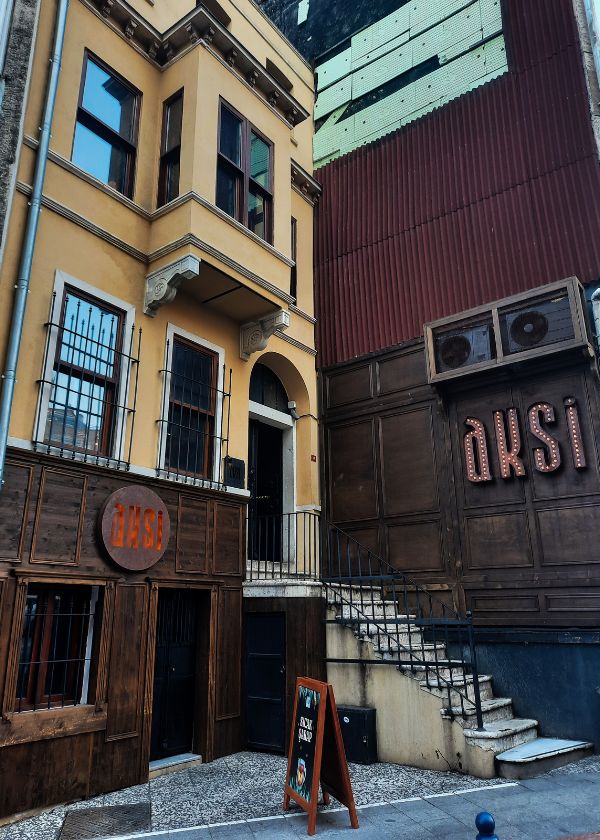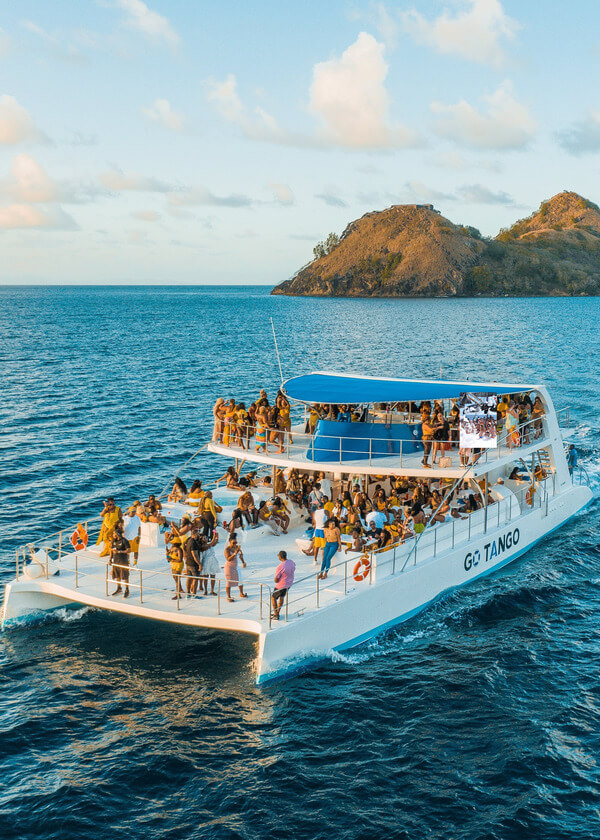 Although not as well known for its nightlife as beach towns like Bodrum, Antalya still boasts a nice variety of options for visitors to experience once the sun goes down.
From electric live music and cocktails with a sea view to partying until the early hours in nightclubs, Antalya's atmosphere is always buzzing, especially on the aptly named Bar Street.
Another cool thing you can do in Antalya is book a party boat tour. This is something unique to the Turkish coast and is a great activity for those who love to drink, dance to DJs, and even join in a foam party. They do tend to take place in the daytime though.
For something a little more sophisticated, you can visit the Antalya State Opera and Ballet House. With tickets costing just 165 TL (5 GBP), you're guaranteed to have a unique night watching some excellent performances.
Winner: Istanbul is the winner when it comes to nightlife. There's much more variety of bars and clubs, though there is still a lively scene in Antalya.
---
Istanbul or Antalya for Beaches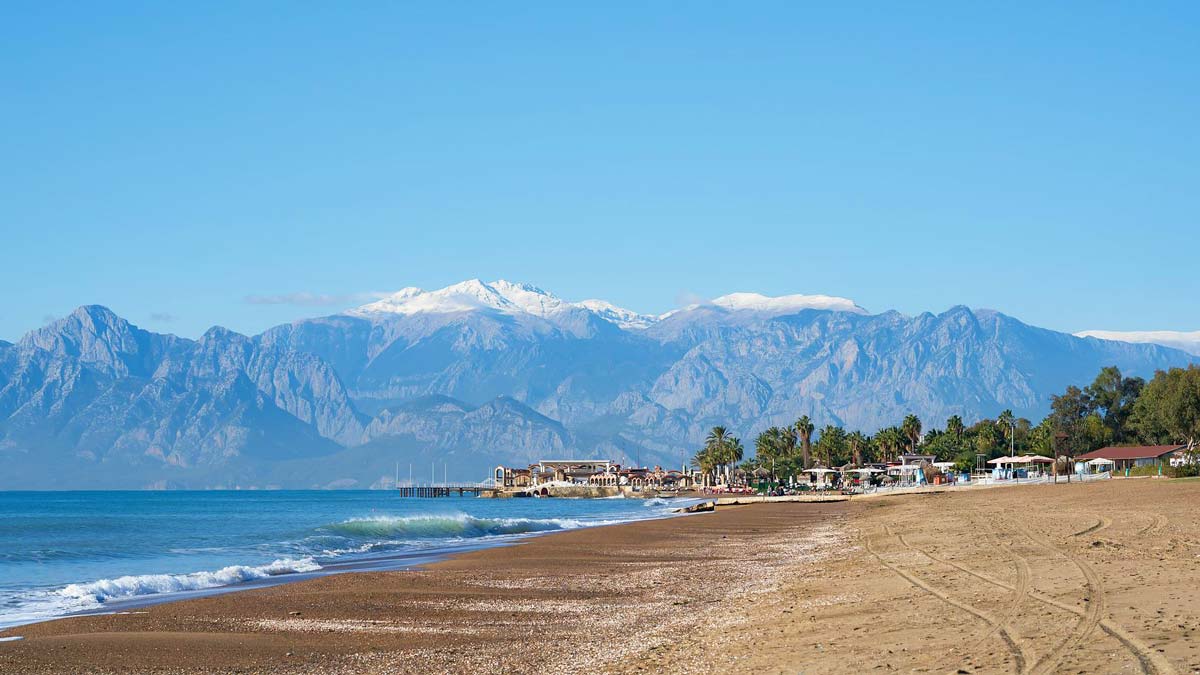 In terms of beaches, Antalya is the clear winner. Located on the picture-perfect Turquoise Coast, Antalya's main drawing point are the beautiful sandy beaches that line the coast with crystal-clear, blue waters.
Konyaalti and Lara Beach are two of the most popular and are where the vast majority of beach resorts are based, though there are some secret hidden gems beyond these two popular choices.
If you've got access to a car, just an hour's drive north of Antalya is Cirali, one of the region's best-kept secrets. You'll find a quaint village with one of the most picturesque crowd-free beaches in all of the Mediterranean, and you won't want to share it with anyone!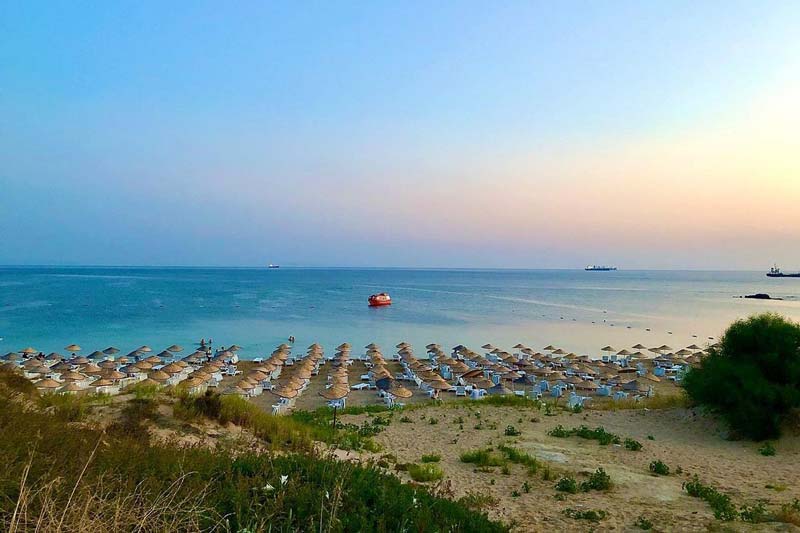 Many people don't know this, but Istanbul has beaches that are not difficult to travel to. Whilst they're not immediately in the vicinity of the city, you can catch a ferry and head to the Princes' Islands, where you'll be able to explore on foot and relax down by the sea.
The four main islands are Buyukada, Heybeliada, Burgazada, and Kinaliada, The latter two have some stunning secluded sea spots for you to enjoy, ice cream in hand, forgetting all about the hustle and bustle of Istanbul.
Winner: Antalya is the better beach destination, without a doubt. Though don't discount Istanbul straight away, head over to the Princes Islands, and you'll definitely be surprised.
---
FAQs About Istanbul or Antalya
What are the must-visit attractions in Istanbul and Antalya? 
For Istanbul, you simply cannot miss visiting the Hagia Sophia, Blue Mosque, Topkapi Palace, Basilica Cistern, and the Galata Tower. For Antalya, you should visit Hadrian's Gate, Antalya Archaeological Museum, Duden Waterfalls, and Konyaalti Beach. 
Are there any day trips I can take from Istanbul or Antalya? 
Yes, there are plenty of day trip options for both cities. From Istanbul, you can take the ferry to the scenic Princes Islands, or for history buffs, a trip to the Gallipoli War Cemeteries, or even further afield to the ruins of Troy. In Antalya, plenty of boat trips can be booked where you can visit islands like Suluada. Many tour operators also offer waterfall day trips where you can visit the spectacular natural waterfalls in the area. 
Which city has the better weather? 
Over the course of the year, Antalya has better weather than Istanbul. They're both very pleasant in the summer, which is a great time to visit. Istanbul can be very cold during the winter months, occasionally seeing snow. Istanbul also experiences far greater rainfall than Antalya too. 
---
The Verdict: Which is Better? Istanbul Vs Antalya
Deciding between Istanbul and Antalya is very difficult. They're both excellent in their own ways and have distinct experiences that cater to different travel preferences.
Both Istanbul and Antalya boast a rich history, but they offer different types of attractions. Istanbul is a treasure trove of architectural wonders, whereas Antalya is renowned for its stunning beaches along the Turkish Riviera and well-preserved ancient ruins such as the Aspendos Theater and the Termessos ruins.
Istanbul is known for its bustling nightlife scene, with numerous bars, clubs, and rooftop venues offering a vibrant atmosphere, whereas Antalya also has its share of nightlife options, but it generally caters more to a laid-back beachside ambiance.
If you're a family looking for a relaxing vacation, then Antalya will be better suited for you. Whereas if you're a history buff or love to engage in the nightlife scene, Istanbul will win you over.