One of the most common questions we get asked is "How to get to Cappadocia? We really want to see the hot air balloons!" Luckily, getting to Cappadocia is quite easy, as this region of Turkey is well-connected.
There are many ways to get to Cappadocia, from flights to long-distance buses and even trains. For the majority of travelers, taking a flight would be the easiest and quickest way, but some travelers might actually prefer a long-distance bus depending on their budget and where they are coming from.
There are many nuisances when deciding what is the best way to get to Cappadocia, which is exactly why we have written this article. By the end of this, you'll know exactly how you can get to this famous region in Cappadocia!
---
Where Is Cappadocia In Turkey Located?
Before we jump into our transportation guide, let's take a look at where is Cappadocia and why getting there might be a challenge for some. As you can see on the map, Cappadocia is located in the middle of Turkey, pretty far from other major cities in Turkey such as Antalya, Istanbul, and Izmir.
People generally consider the region of Cappadocia to be from Kayseri West to Askaray, but its actual boundaries are not well-defined. The area of Cappadocia is around 9,883 ha, which is very big.
For tourists, they don't need to worry about the entirety of Cappadocia. Inside Cappadocia is the UNESCO World Heritage Site of Goreme National Park, where the main tourist attractions of Cappadocia are located. The center of this National Park is Goreme, the most popular place to stay in Cappadocia and where the hub of tourist activities is located.
For our article, we'll assume that you are staying in Goreme, because, why wouldn't you?
---
How To Get To Cappadocia By Flight?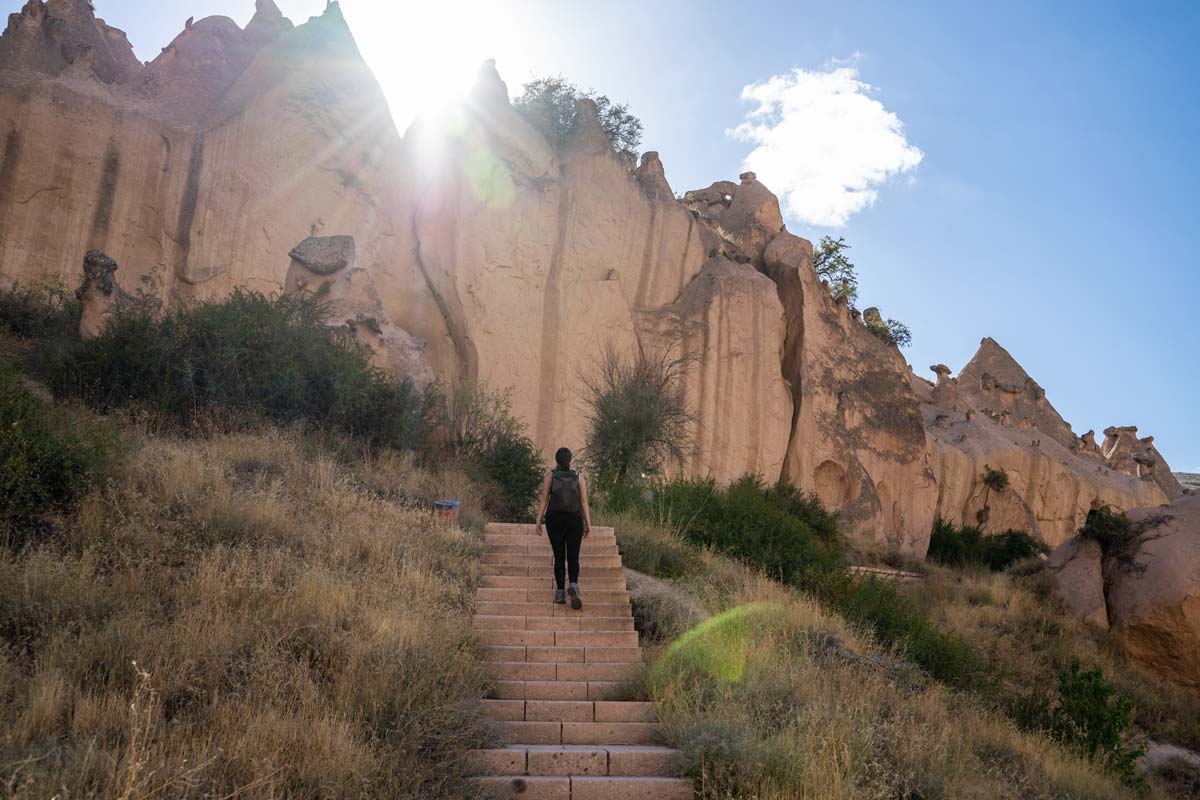 For the majority of travelers, taking a plane to Cappadocia will be the easiest route.
There are two airports in Cappadocia:
Nevsehir Kapadokya Airport (NAV)
Kayseri Erkilet Airport (ASR)
From Nevsehir Kapadokya Airport (NAV), it's 37.6 km (23.4 mi) away from Goreme and takes about 37 minutes to drive.
From Kayseri Ekilet Airport (ASR), it's 74 km (46 mi) from Goreme and takes about an hour to drive.
Which Is The Best Airport To Fly To Cappadocia?
At first glance, the Nevsehir Kapadokya Airport (NAV) might be the better choice when flying to Cappadocia. Though it is closer to Goreme and the scenery along the way is more beautiful, it is not always the most practical.
Why?
Nevsehir Kapadokya Airport (NAV) only has incoming flights from one destination – Istanbul. So this means that even if you were coming from the other side of the country (like Antalya), you would still need to have a layover in Istanbul.
This could make your journey much longer than it's supposed to be, especially since there aren't many flights going from Istanbul to Nevsehir Kapadokya Airport (NAV). Flights to Nevsehir Airport are also almost always more expensive than flights to Kayseri Airport.
Kayseri Erkilet Airport (ASR), though a little bit further away, is usually the more economical and convenient airport in Cappadocia to get to. From there, you can arrange a shuttle beforehand to take you to Goreme, which makes the extra duration of the journey negligible. We don't recommend getting a taxi from either airport in Cappadocia because you'll most likely get scammed.
---
How To Get To Cappadocia By Bus?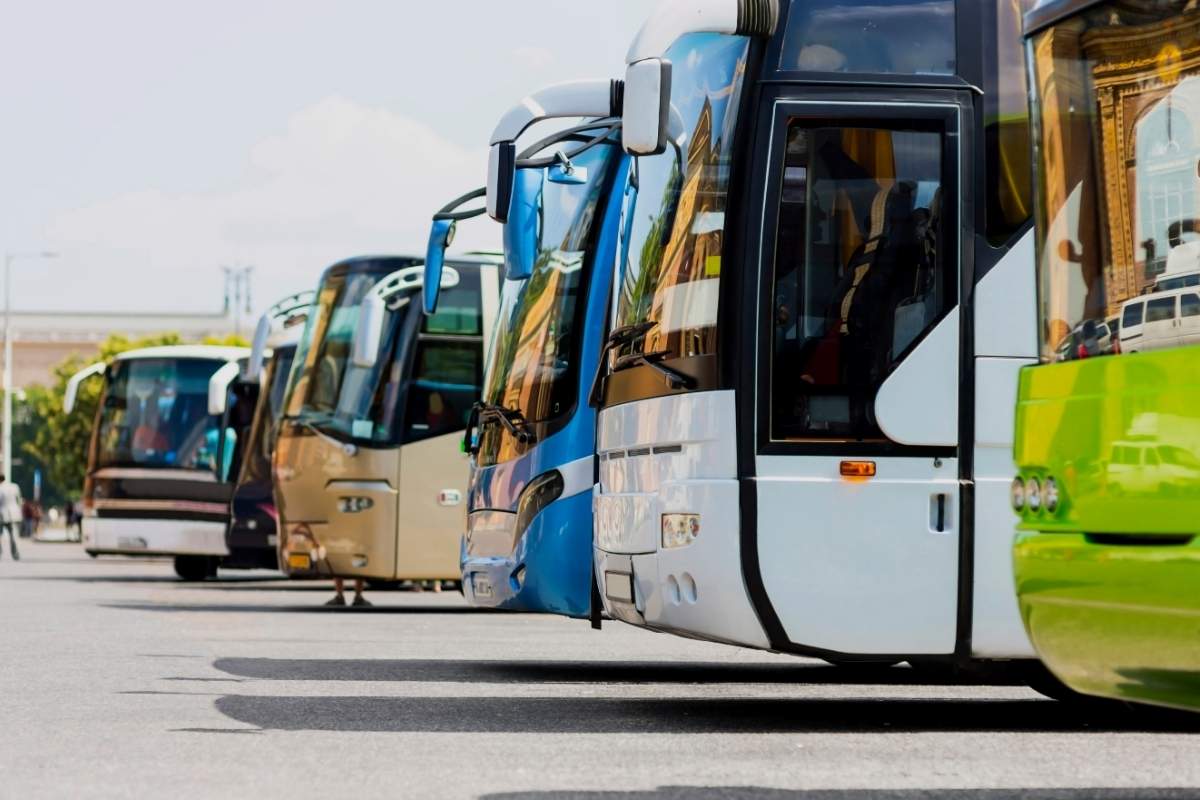 For budget travelers in Turkey, taking a bus might be the best option for you. The country is full of incredible bus companies that offer comfortable long-distance buses at a very affordable rate. The price for long-distance buses is usually always a fraction of the equivalent flight.
For bus schedules and booking tickets, we highly recommend using busbud.com. Visitors can also double-check with the Turkish official site obilet.com, but you cannot purchase tickets with foreign credit cards.
Make sure you are searching for buses to Goreme, and not Cappadocia (unless you decided not to stay in Goreme)!
One of the best things about traveling to Cappadocia by bus is that it can drop you off directly at Goreme. From there, you can simply walk to your hotel or hostels. You do not need to get an additional transfer like you would when getting a flight.
The most common bus routes to Cappadocia are from Istanbul and Antalya.
Both of these routes take around 10 hours, which makes it the perfect night bus journey. You can even save a night of accommodation by doing so, which makes this way to get to Cappadocia very affordable.
Here are some of the bus companies in Turkey we recommend for this journey:
Metro Turizm
Kamil Koc
Nevsehir Sayahat
---
How To Get To Cappadocia By Train?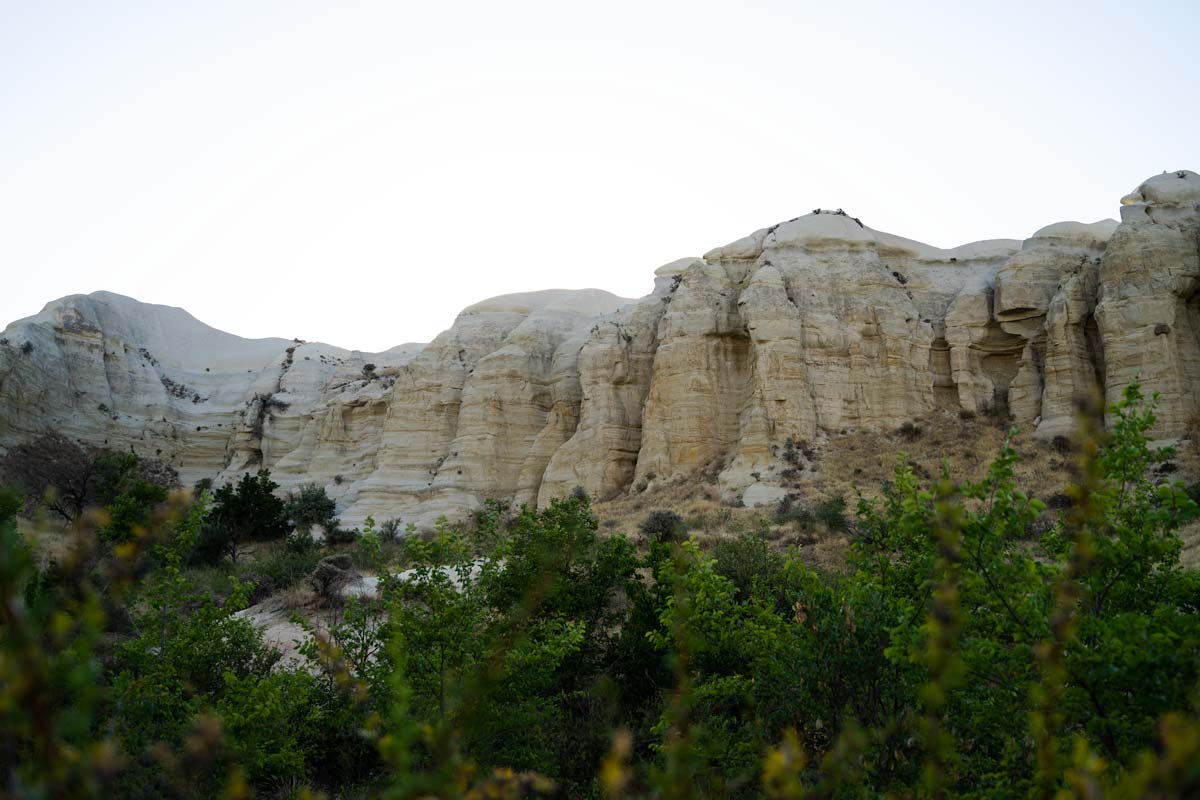 It is also possible to get to Cappadocia by train, depending on where you are coming from. The closest railway station from Cappadocia is the Kayseri Railway Station. The train system in Turkey isn't as developed as in some of the countries in Europe so it is not as simple.
At the moment, you can take a train to Kayseri from Ankara, but the journey takes about 8 hours. Technically, you could also take a train from Istanbul to Cappadocia, but that involves taking a train from Istanbul to Ankara, switching to a different train, then going from Ankara to Kayseri, and then finding getting transport to Goreme.
Because it is inconvenient and usually much more time-consuming, taking a train to Cappadocia is generally not recommended. It can be quite a nice experience if you are in for a train ride. The scenery can be quite beautiful, especially if you are visiting Cappadocia in the winter.
There are also no trains that go from Antalya to Cappadocia.
---
When Is The Best Time To Visit Cappadocia?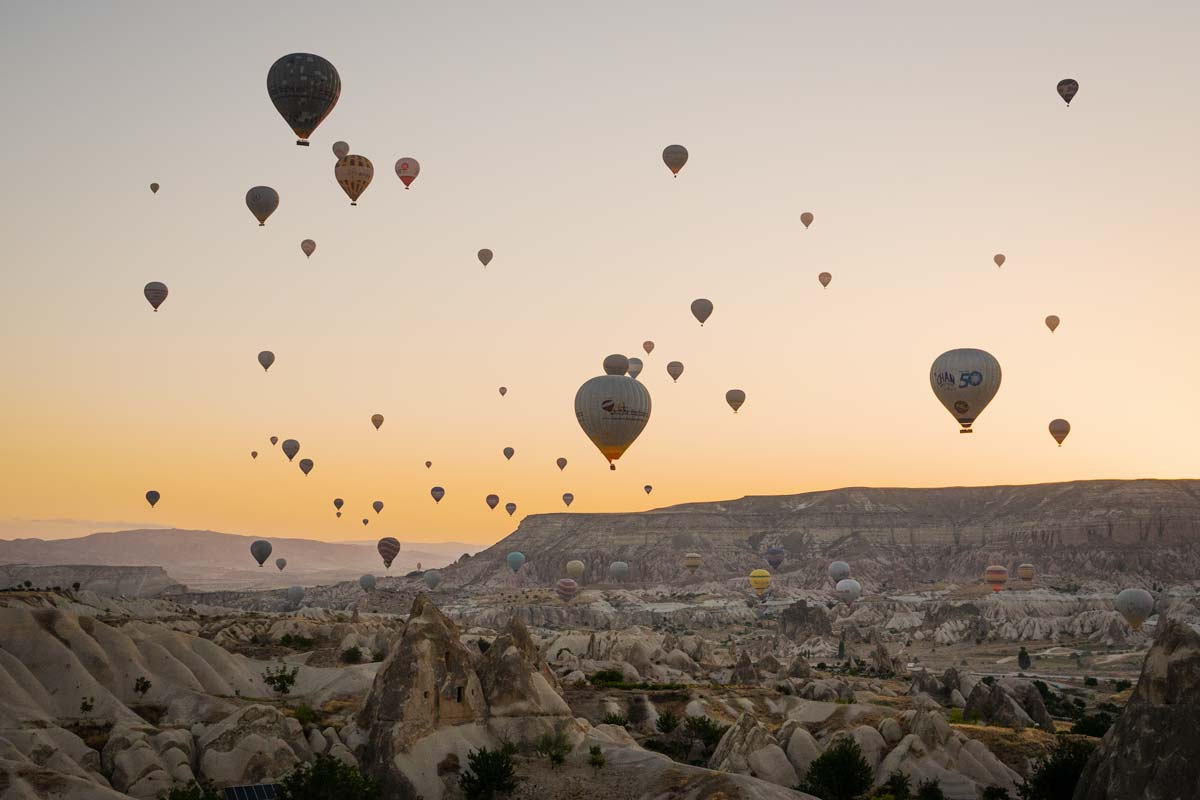 The best time to visit Cappadocia is generally summer. That is when rain is the least frequent and the hot air balloons take off regularly. However, the summer is also one of the hottest times of the year to visit Cappadocia, and visitors might not be able to enjoy the outdoors comfortably. It is important that you stay hydrated and out of the sun as much as possible. After all, Cappadocia is one big desert.
Our favorite time to visit Cappadocia is the fall, notably October. This month of the year is still quite dry, so hot air balloons depart frequently. The weather during the day is warm enough to go hiking in Cappadocia or go on a horseback riding tour.
Winter is quite desolate in Cappadocia. Not only is it cold, but it also has a lot of rain and snow. Hot air balloons do not take off regularly during the winter.
Spring is a decent time to visit. The spring blossoms in the valleys of Cappadocia are beautiful, but spring brings showers that could interrupt the hot air balloon takeoffs. For that reason, we prefer fall over spring in Cappadocia.
Read More: Complete Hot Air Balloon Guide In Cappadocia – All Questions Answered
---
Getting To Cappadocia FAQs
Are There Direct Flights To Cappadocia?
Yes, there are two airports in Cappadocia located within an hour of the historic center, allowing travelers to fly directly to Cappadocia and get to the heart of the action quickly.
How Many Days In Cappadocia To Spend?
We recommend spending at least 3 full days in Cappadocia to experience the best this historic region of Turkey has to offer. You might want to consider spending an extra day if you are not visiting in the summer, just in case the hot air balloons cancel.
Is Cappadocia Worth Visiting?
Definitely, Cappadocia is so much more than the hot air balloons you see on Instagram. It is a historic region with ancient underground cities, epic fairy chimneys, and a stunning landscape that is unlike anywhere else in the world!
---
So, What Is The Best Way To Get To Cappadocia?
As you can see, though there are 3 ways to get to Cappadocia, there are actually only two practical ways we would recommend. If you don't mind a little bit of discomfort, taking a long-distance bus is going to be the best option, especially from your wallet's point of view. Taking a flight is expensive, but it is no doubt the quickest way to get to Cappadocia.