Vegetarians and vegans traveling to Istanbul might find that Turkish cuisine doesn't have a ton of options for them. Vegan restaurants in Istanbul are incredibly hard to come by, especially if you are not purposely seeking them out.
It can be quite disappointing to not be able to try the flavors of the local cuisine, and even more so if you are looking for yummy vegan food with good nutritional value for your body.
The good news is that although there is only a handful of meat-free options in Istanbul, the food is high quality and delicious, and we are not just talking about falafel and hummus! That is why we have written this article on the best vegan restaurants in Istanbul, so vegetarians and vegan travelers can find a good place to have a nice meal in Istanbul.
We've also provided a map with all of the places discussed, so you can have an easier time getting to your vegan-friendly destination!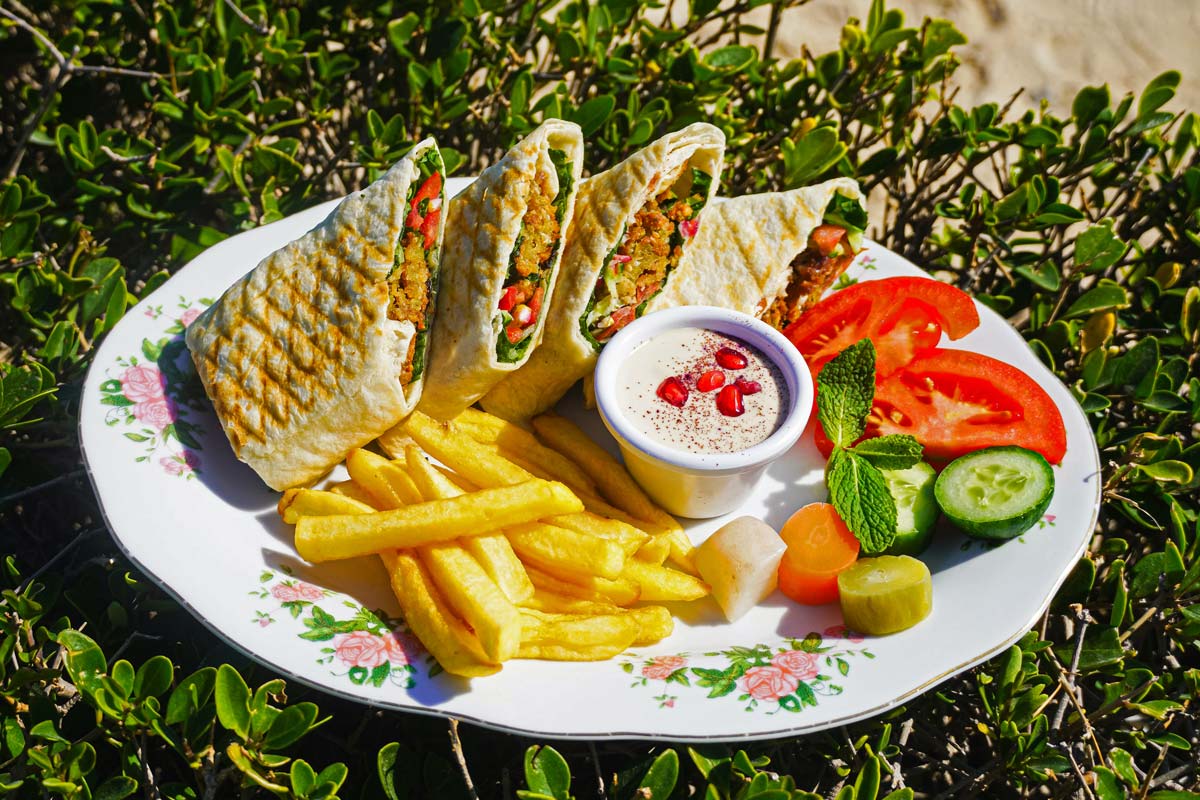 Planning a trip to Istanbul last-minute?
Make sure you book your tours, places to stay, and airport transfers ahead of time to ensure availability!
Here is our recommended airport transfer in Istanbul:
Here are our recommended tours in Istanbul:
Here are our recommended places to stay in Istanbul:
Magnuara Palace Hotel (Gorgeous hotel in the historic centre!)
Cheers Hostel (Budget hostel near the Blue Mosque!)
---
What Are The Best Vegan Restaurants In Istanbul, Turkey?
1. Vegan Istanbul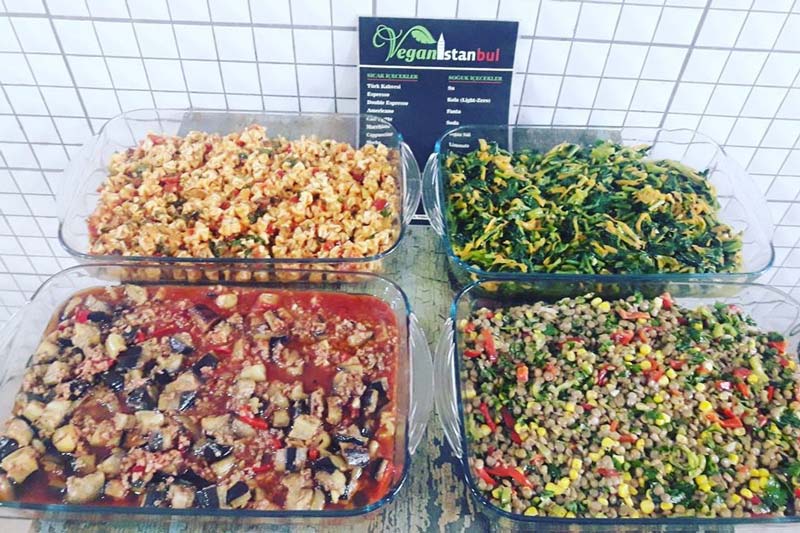 Vegan Istanbul is a family-owned restaurant located in the Kabatas neighborhood near Taksim. It is one of the cheapest vegan restaurants in Istanbul, and yet it serves a variety of delicious veggie-friendly dishes.
The food in Vegan Istanbul is served like buffet style. There are many different massive trays with pre-prepared food, and you simply tell the server which one you'd like. Depending on what you pick, usually 3 to 4 dishes are enough for a substantial lunch or dinner.
The flavors of this place are incredible, and even meat lovers are going to find something they will enjoy. We particularly liked the eggplant dish and the vegan baklava! Also, don't forget to get a glass of kombucha!
2. Community Kitchen
Community Kitchen is a hidden gem in Balat and one of our favorite vegan restaurants in Istanbul. It is a small place with limited seating indoors, but visitors can always sit outside and take in the beautiful atmosphere of Balat.
Without a doubt, the best dish in Community Kitchen is the Seitan Kebab, which is a deliciously flavored, high-protein meat substitute made of wheat gluten. Along with the authentic Turkish flavors, the Seitan Kebab at Community Kitchen is one of the best dishes we had in Istanbul.
The hummus and salad are also very fresh, which are definitely worth trying if you get the chance. When you are done, you can walk around the neighborhood of Balat, home to some of the most beautiful places in Istanbul!
3. Veganarsist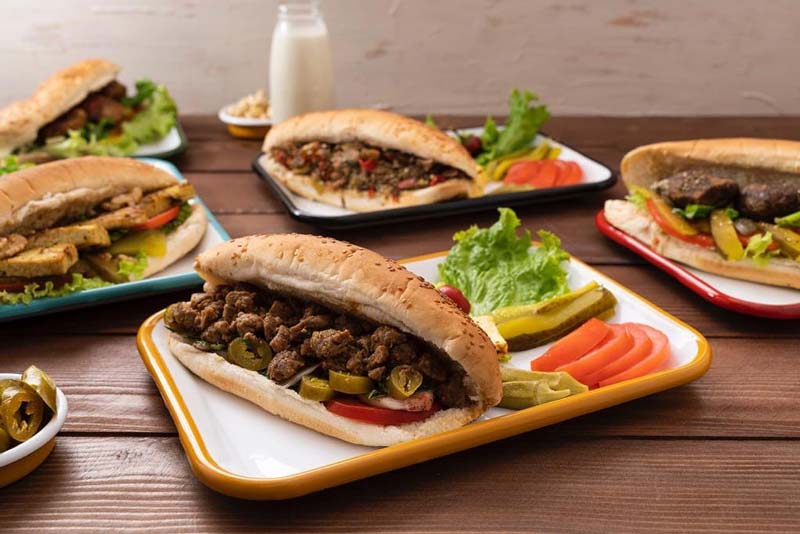 Veganarsist is one of the best vegan restaurants on the Asian side of Istanbul. It is located in the charming residential neighborhood of Kadikoy, right next to the gorgeous Bosphorus Strait.
Veganarsist takes typical Turkish dishes and turns them into equally-delicious vegan options, and visitors that want a taste of local flavors don't miss out.
We highly recommend their vegan Turkish breakfast, lahmacun, and kebabs. And of course, don't miss out on their Ayran, a popular sour milk drink in Turkey but made vegan! It's delicious and replenishes you on the hot summer days!
4. Vegan Food Cartel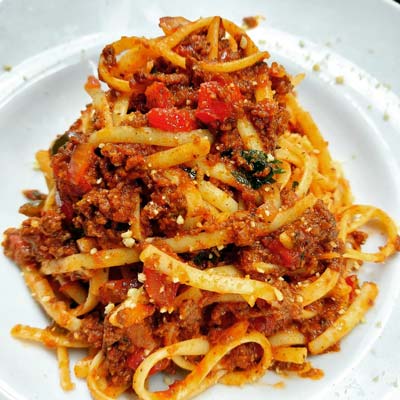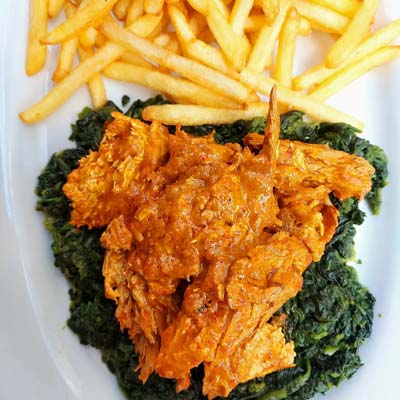 Located near Taksim, the Vegan Food Cartel is a great option for vegans or those tired of eating meaty and greasy kebabs. This Canadian-owned restaurant uses meat substitutes to make its dishes, which means you still get the great flavors and textures you would normally get in Turkish cuisine.
But there is more than that. It has an extensive menu which means that guests can have a vegan burger or even a vegan taco if they wish. But your meal at Vegan Food Cartel doesn't end with a delicious vegan entree, the restaurant also has amazing vegan desserts! We particularly liked the cheesecake.
They also have gluten-free options for those that are allergic or just want to cut gluten out of their diet. So, whether you are vegan or simply looking for healthier food, the Vegan Food Cartel has something for everyone!
5. Falfool Vegan House (Falafel & Hummus)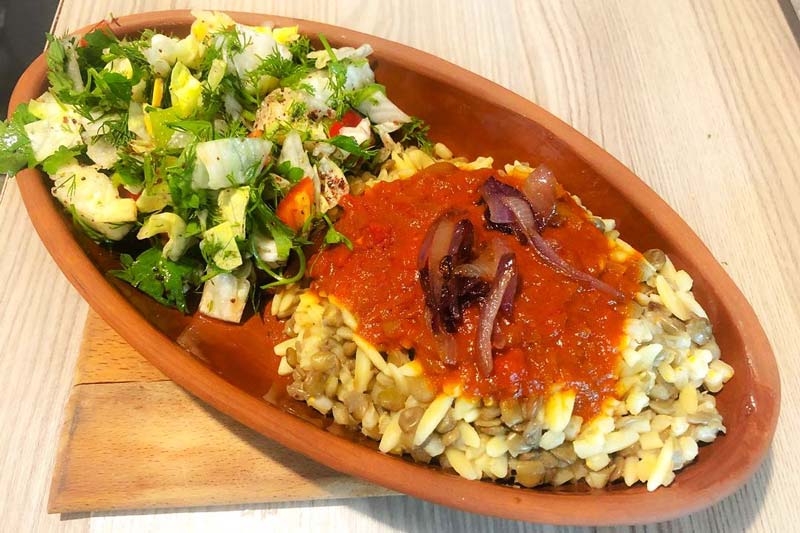 If you are looking for some delicious falafel and hummus on the Asian side of Istanbul, then make sure you check out Falfool Vegan House. Located in the Kadikoy neighborhood, Falfool Vegan House has become a local favorite when it comes to vegan food.
As the name suggests, falafel and hummus are their specialties, but visitors can also find Baba Ghanoush, salads, and more! The one we had was the falafel salad wrap, which was delicious!
6. YUZU Moda
If you are tired of Turkish cuisine or even vegan Turkish cuisine, then why not explore what vegan Japanese dishes have to offer? It is not unusual for Istanbul to have a few Japanese restaurants, but a Japanese vegan restaurant, now that's exotic.
Located in Moda on the Asian side of Istanbul, YUZU is an elegantly designed restaurant with huge glass windows that allow plenty of sunlight to seep through. There is also outdoor seating for those that wish to enjoy the beautiful weather of Istanbul as they indulge in delicious vegan sushi, dumplings, tofu, and more!
7. MahatmaCafe&Restoran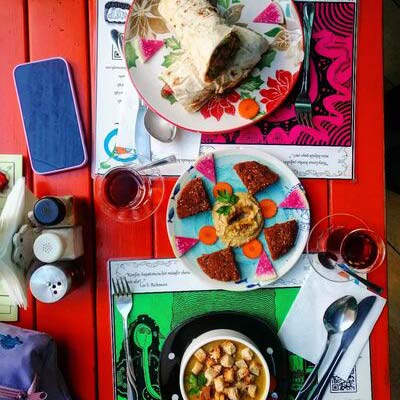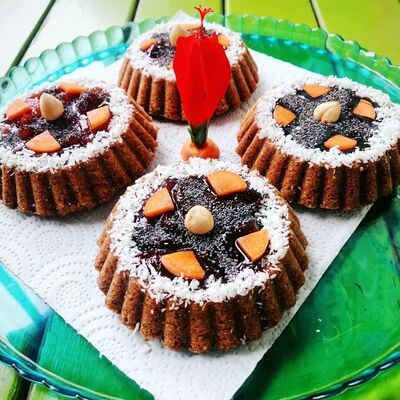 If you are looking for a place with a cute and artsy atmosphere as you chow down on delicious plant-based dishes, then MahatmaCafe&Restoran is the perfect coffee shop in Istanbul for you. Located in the Kadikoy area, MahatmaCafe&Restoran is a great spot for vegan food for those staying on the Asian Side of Istanbul.
Their menu is full of fresh and delicious homemade dishes, from salads to soups and entrees to desserts! The service here is impeccable, and the gentleman that runs this place makes sure everyone is treated like family!
We ordered the lentil balls and vegan meatballs and absolutely loved them! Don't forget the cake and cookies, they are some of the most popular items in this restaurant and for good reason!
8. Bi Nevi Deli
Bi Nevi Deli is one of the pricier vegan-friendly restaurants in Istanbul, but it serves unique flavors that are not easily found in Istanbul, especially as a vegan.
Bi Nevi Deli is situated in the Bebek neighborhood (far from the historic center of Istanbul), and unless you have a long Istanbul itinerary, you are unlikely going to be visiting that area.
But if you somehow happen to be in the area, then Bi Nevi Deli and its extensive menu and gorgeous presentation of food are definitely worth checking out. We liked the veggie burger they had, but you can also go for an acai bowl, pumpkin seed scramble, and much more!
9. Falafel Koy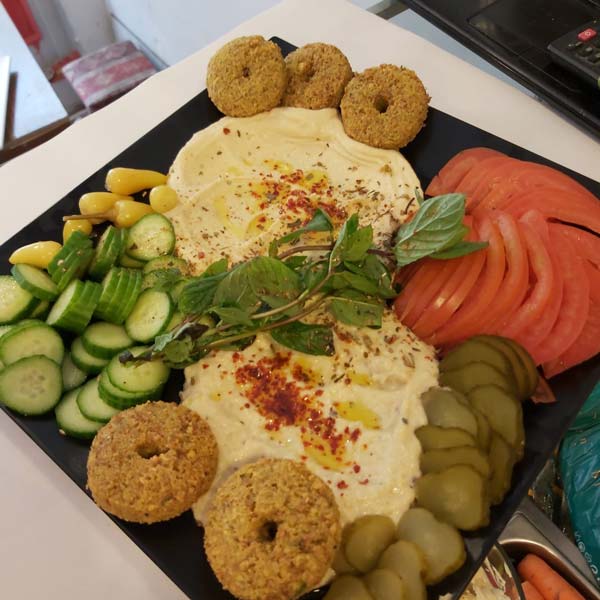 Falafel Koy is a family-owned vegan restaurant that has been serving delicious plant-based options in Istanbul for many years. It is located in Kabatas, an area known for the vibrant Istiklal Street and the famous Galata Tower.
As the name suggests, this place specializes in falafel. And in fact, their falafel balls are so good that many consider them to be the best falafel in Istanbul!
The restaurant also serves salad, baba ganoush, hummus, and laffa bread. You can get all of those along with their famous falafel in one of the set meals they offer!
10. Vegan Masa
If you are visiting Dolmabahçe Palace, one of the most stunning palaces in Istanbul, and would like to have some vegan food after, then make sure you check out Vegan Mesa. As one of the most well-known vegan restaurants in Istanbul, Vegan Mesa serves a wide variety of traditional Turkish dishes that have turned vegan.
Among the most popular dishes of the restaurants are vegan lahmacun, vegan ayran, vegan pide, and stuffed meatballs. For those that aren't sure of what to get, the restaurant offers a sample platter where you can try some of the best plant-based foods they served. We tried this and couldn't recommend it enough since you can try so many different and good flavors at once!
Make sure you finish your meal with a delicious vegan rice pudding, one of our favorite Turkish desserts!
11. Falafel Zone
The last restaurant on our list is Falafel Zone, a popular vegan restaurant next to Istiklal Street. Because of its location in one of the most touristy streets in Istanbul, Falafel Zone is a little bit pricier than what you can usually get.
Falafel is the main dish at Falafel Zone, and the quality is quite decent. We certainly don't think it is the best falafel in Istanbul, but for the convenience and decent taste, it is something worth trying if you are in the area and looking for something vegan.
The organic lemonade, hummus and salad were great, but the portion can be quite small if you are really hungry!
---
Vegan Restaurants In Istanbul FAQs
Is Istanbul Good For Vegans?
The vegan scene in Istanbul is still in its infancy, but more and more vegetarian and vegan eateries are popping out every day. Because traditional Turkish cuisine is meat-heavy, vegans might find themselves struggling in Istanbul.
What Is The Best Vegan Restaurant in Istanbul?
There are many excellent vegan restaurants in Istanbul, the best ones have to be Community Kitchen, Vegan Mesa, Veganarsist, and MahatmaCafe&Restoran.
---
This concludes our guide on the best vegan restaurants in Istanbul. Whether you are a vegetarian, vegan, or someone looking to explore some healthier alternatives, make sure you check out some of the eateries on this list! Vegan food in Istanbul definitely surprised us in a good way!
Disclaimer: Some of the links above are affiliate links. That means if you book or make a purchase through the links, we will earn a small commission at no extra cost to you! The money will help run this site! Thank you!