Are you thinking of visiting Istanbul in July and wondering what it will be like? Istanbul is a vibrant city with so much to see and do, but with July being the height of summer, it might not be the best time to visit.
So is July a good time to visit Istanbul? July has hot and sunny weather and can get quite humid. It's also the middle of the high season and sees large crowds of tourists this time of year. However, there are a few exciting events happening!
But was is Istanbul in July like? This complete guide will reveal everything you need to know!
Planning a trip to Istanbul last-minute?
Make sure you book your tours, places to stay, and airport transfers ahead of time to ensure availability!
Here is our recommended airport transfer in Istanbul:
Here are our recommended tours in Istanbul:
Here are our recommended places to stay in Istanbul:
Magnuara Palace Hotel (Gorgeous hotel in the historic centre!)
Cheers Hostel (Budget hostel near the Blue Mosque!)
---
Istanbul Weather in July
July is one of the busiest months in Istanbul, partly due to the incredible Turkish weather that shines down onto the city. Summer in Turkey is hot, dry, and humid meaning visitors to the country can expect sunny days with little rain.
If you'll be heading over to Istanbul in July, you simply have to make sure you pack plenty of sun cream. July is the very middle of summer for Turkey and the city of Istanbul, with the average temperature a very warm 24°C.
Daytime highs are around 28°C (82.4°F) but can creep into the low 30s (89.6°F) on some days. Things get much cooler overnight, with the average nighttime temps dropping to 17°C (62.6°F).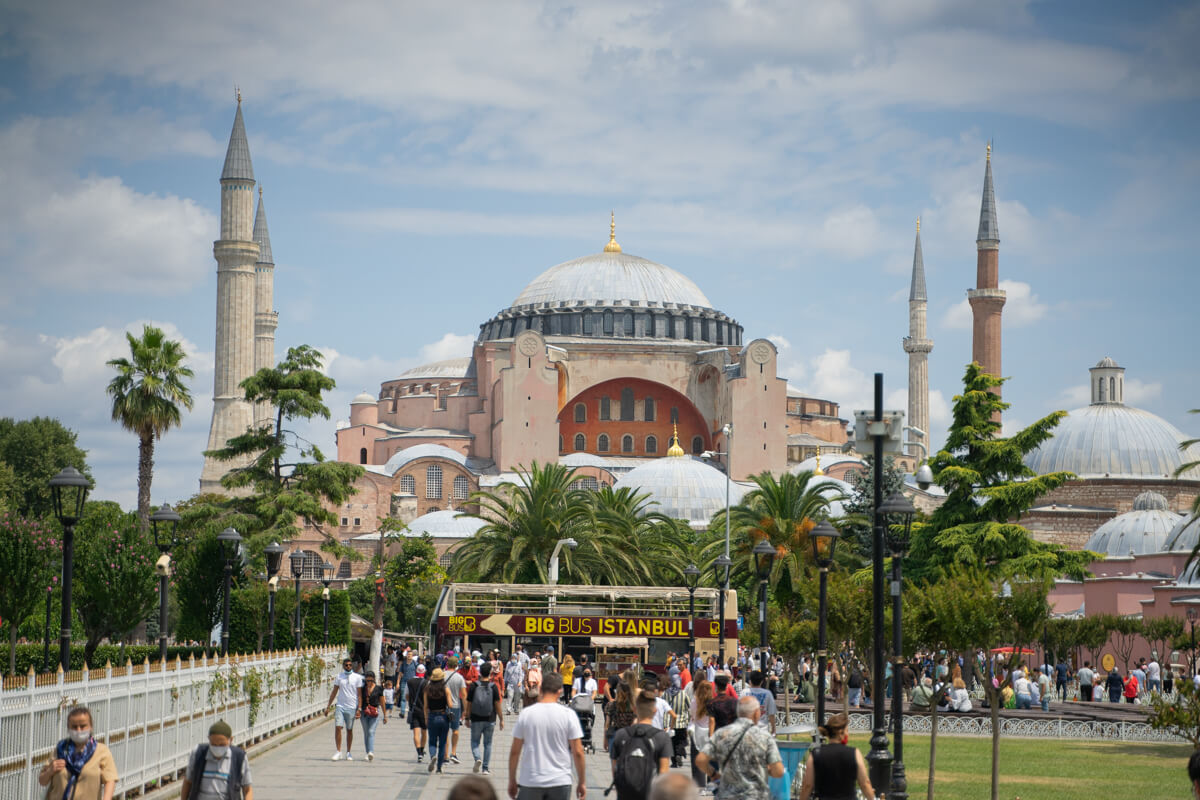 Being a subtropical climate, Turkey and indeed Istanbul experience rain throughout most of the year. July, however, is when the rainfall levels are at their lowest. An average of 30mm falls over only 3 days meaning you'll have to be pretty unlucky to be caught in a shower.
The wind isn't much of an issue at all in July, as although speeds can reach up to 13.5mph, it's not particularly cold wind like it is in the winter months.
The wind will cool the city's streets down slightly, sweeping away the hot, arid air. You'll particularly notice the stronger winds down along the water's edge, as it comes off of the sea.
After the summer solstice last month, the days are slowly getting shorter. The majority of visitors won't notice this slight change, however, and will continue to have very long days.
At the start of July, sunrise is still almost at its earliest rising shortly after 05.30 am. It then sets below the horizon at 8.40 pm. Later on in the month, the first rays of sunlight hit Istanbul just before 06.00 am. It sets 14 hours and 22 minutes later at 8.21 pm.
| Istanbul Weather in July | Averages |
| --- | --- |
| Temperature (Day) | 26.3°C (79°F) |
| Temperature (Night) | 25.3°C (78°F) |
| Number of Rainy Days | 3 |
| Rainfall (mm) | 30 |
| Wind Speed (miles per hour) | 13.5 |
| Daylight Hours | 14 |
| Humidity | 65% |
Source: Holiday Weather
---
Top Things to Do in Istanbul in July
It's the middle of summer and tourists, visitors and locals have flocked to the city of Istanbul. July is a hot month, but you'll likely know this already and will be well-prepared for hot days in the city.
There's so much to do in Istanbul during the summer, it can be overwhelming to try and squeeze everything in. Here's our list of the best things to do in Istanbul during July.
1. Visit the Topkapi Palace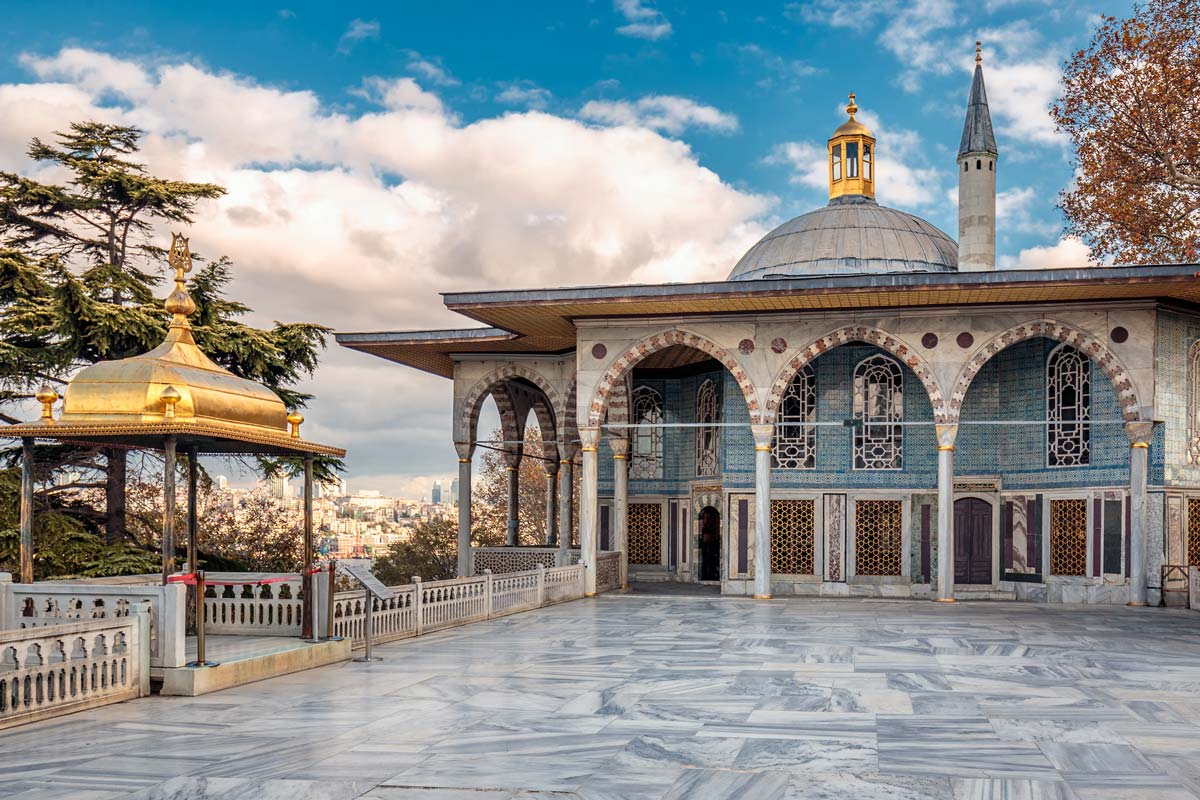 One of the best sights in all of Istanbul is the Topkapi Palace. Built by the Ottoman Sultan Mehmed II, construction on the Palace started in 1460 and lasted 18 years.
Originally the Sultan's residence, the Palace is right next to the Marmara Sea and the Bosphorus, making this an excellent place to visit if you'd like to get out of the furnace of the city itself.
In 1923, this historical complex became a museum in Istanbul and to this day is one of the most famous in the world.
2. Visit the Blue Mosque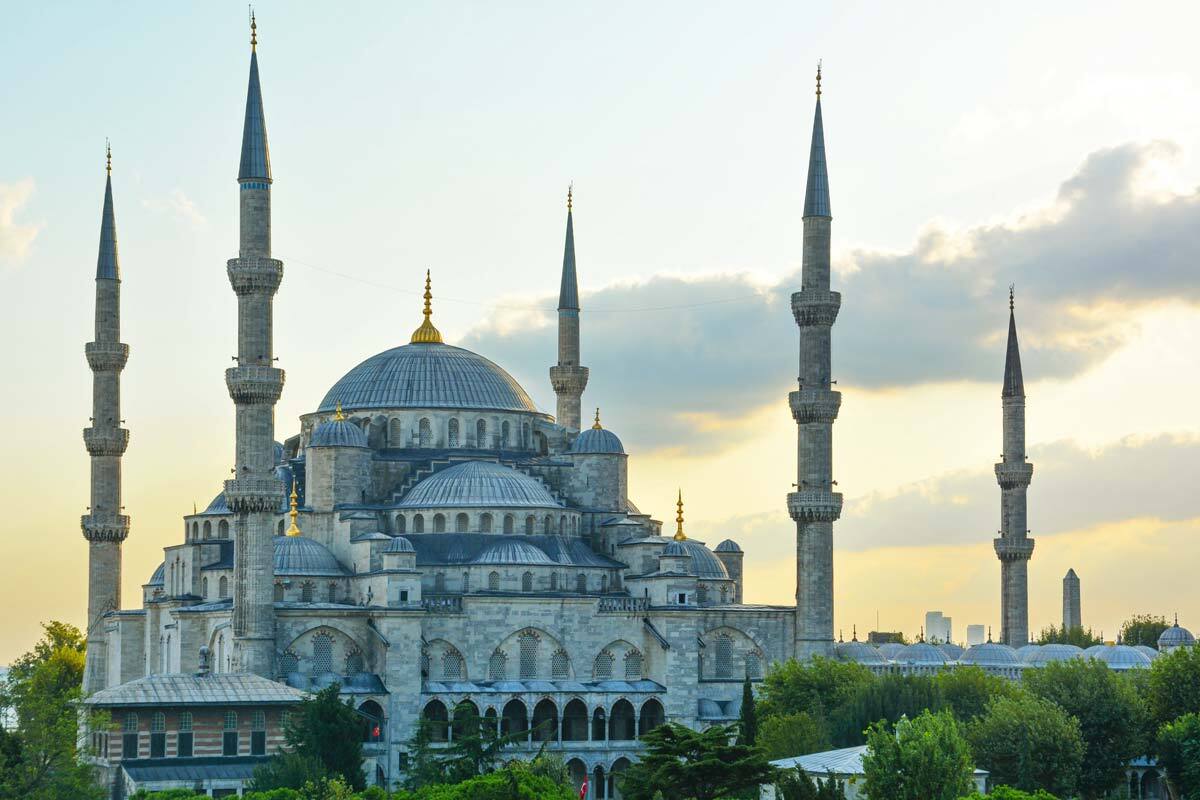 The Blue Mosque is one of the most famous mosques in all of Turkey. This can be attributed to its incredibly intricate and detailed hand-painted blue tile interior.
Sultan Ahmed, I began construction on the mosque in 1609, following the Ottoman's defeat to the Persians in the Ottoman – Safavid War.
It was completed 7 years later in 1616. Its location means you can combine this beautiful mosque with visiting the Hagia Sophia – one of the unmissable attractions in the city.
3. Go to the Hagia Sophia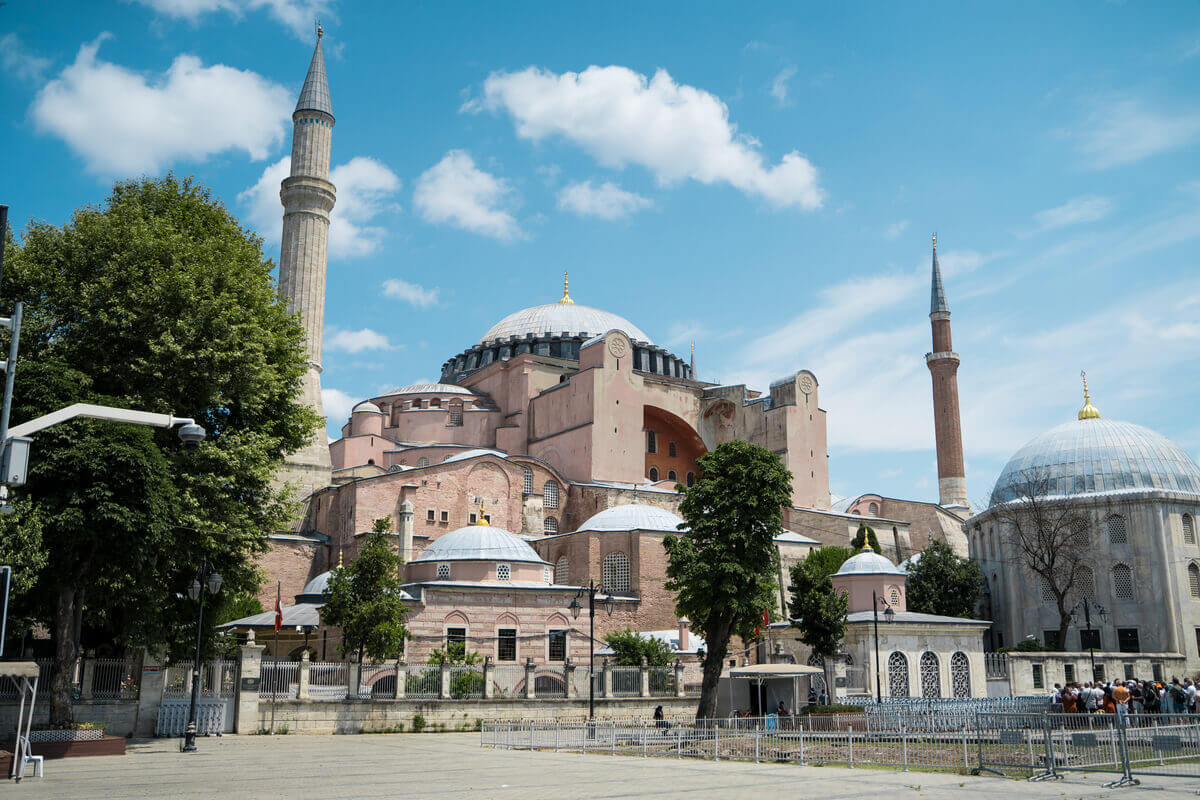 Built a mind-blowing 1500 years ago, the Hagia Sophia is undoubtedly one of Istanbul's biggest, and most important attractions. Built by Roman Emperor Justinian I, it was originally a Greek Orthodox Church.
Following the Ottoman's seizure of the city, it was subsequently turned into a mosque under Mehmed the Conqueror. The Hagia Sophia is widely considered the masterpiece of Byzantine architecture and just by visiting it, you can understand why. It's simply breathtaking.
4. Delve Deep Underground in the Basilica Cistern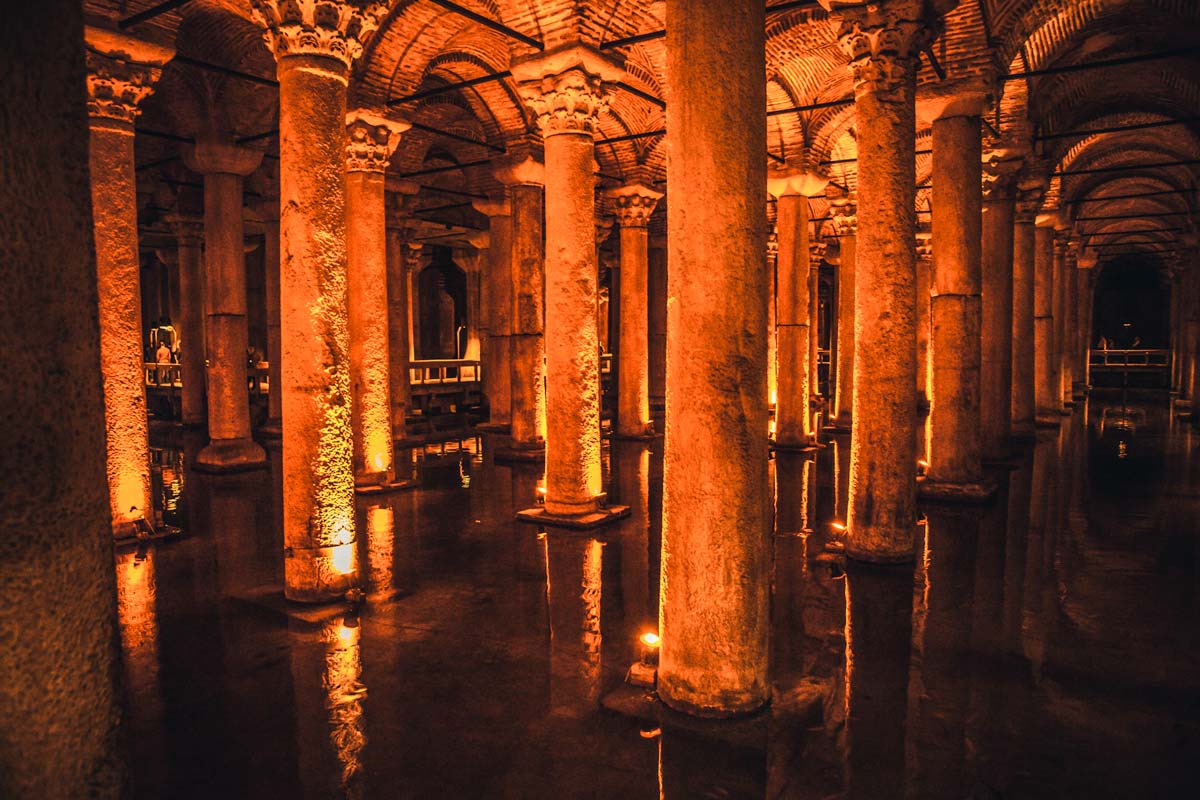 Temperatures in July can reach the low 30s, so if you need to take a break from the blazing Turkish sunshine but don't want to waste any time, a visit to the Basilica Cistern should be at the top of your to-do list.
By far the largest of several medieval cisterns underneath the streets of Istanbul, the Basilica Cistern was built as a water filtration system for some of the city's most important buildings.
The Cistern's 336 columns give the place a very eerie feel to it, almost like you're standing amongst the Romans themselves.
5. Take A Trip to the Beach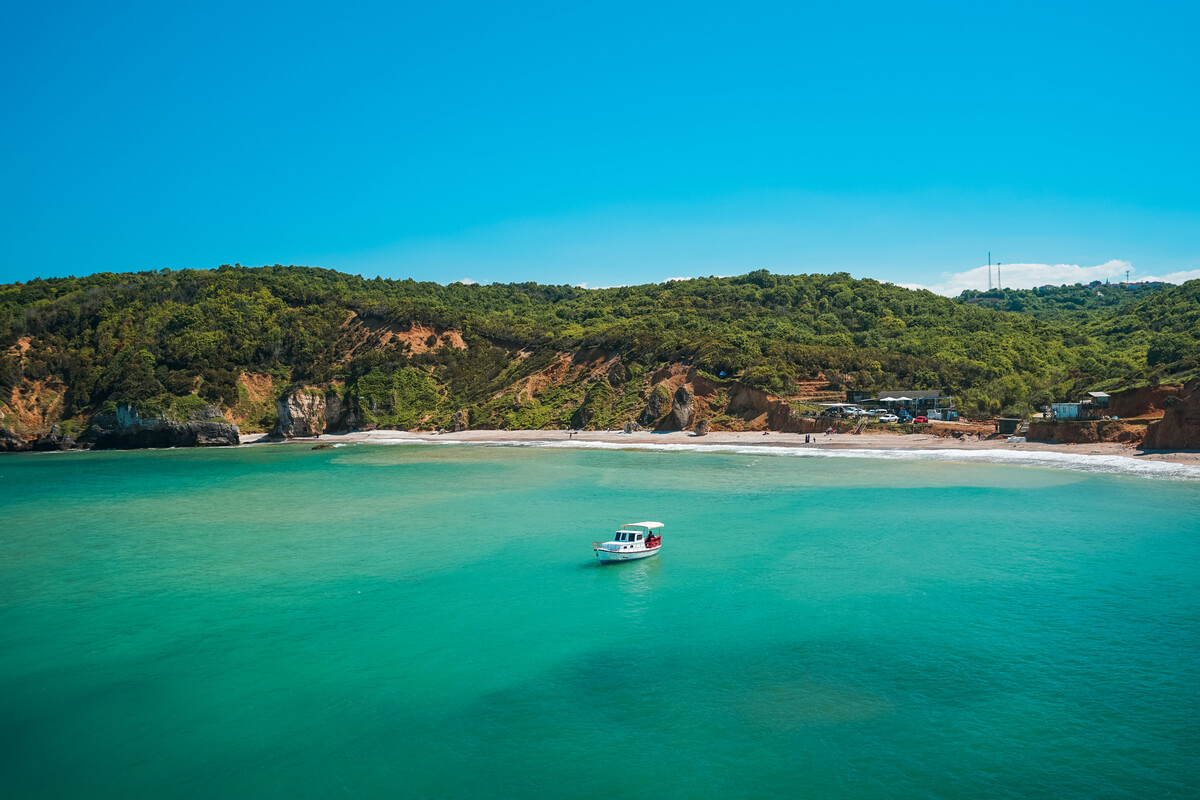 Arguably one of the best things to do on a holiday to Turkey is to head down to the beach. A trip to Istanbul, especially in July, should be no different!
There's a huge number of beautiful beaches ready for you to relax on, all just a short drive away from the city itself.
The Black Sea to the north or the Marmara Sea to the south are your best bets for beautiful beaches. The small quaint town of Şile is littered with small, sandy beaches perfect for a little getaway from the city. This small part of Turkey is gorgeous and it has a true locals feel to it.
6. Visit the International Jazz Festival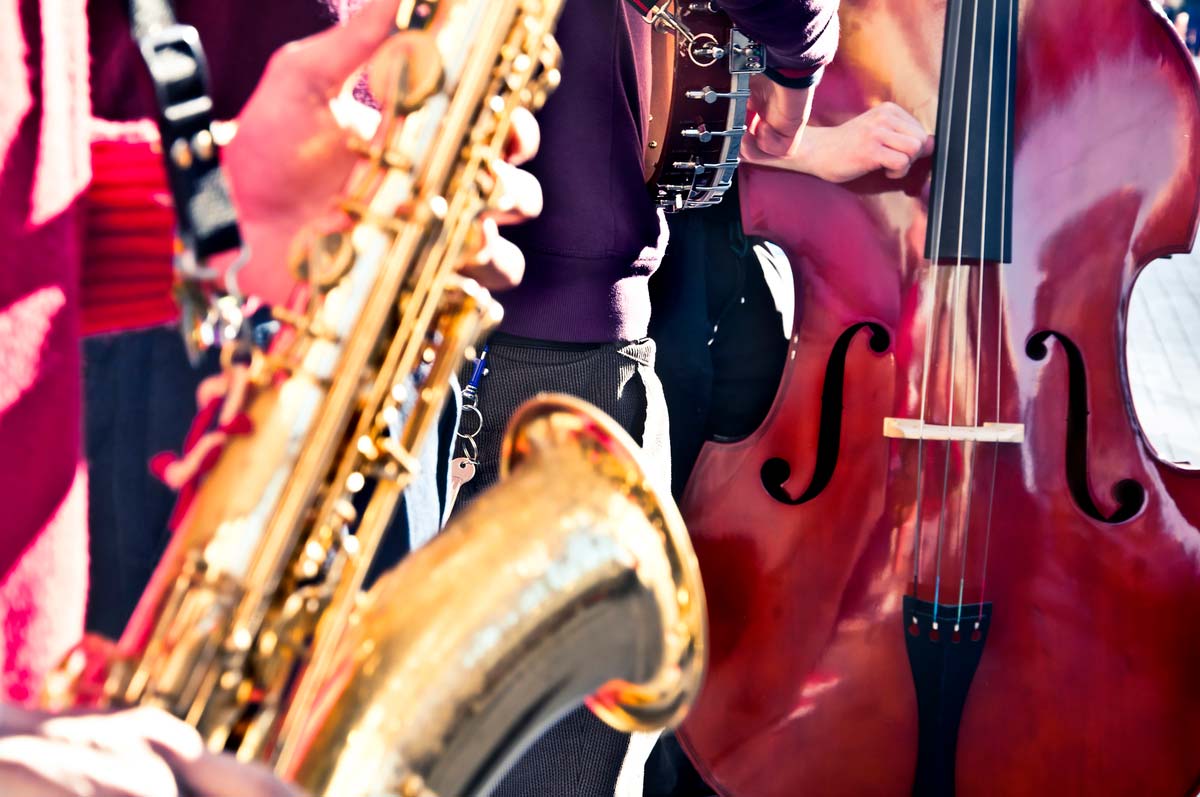 The International Jazz Festival of Istanbul is held annually every year throughout the month of July.
Usually lasting three weeks, it's a huge celebration of Jazz, and visitors to the city can enjoy spectacular performances from a range of artists in the jazz, soul, and blues genre all in the heart of the city.
It's an excellent place to meet like-minded tourists and indeed locals, and share your passion for the music.
If you're looking for something a little different, book yourself onto a jazz boat and sail the Bosphorus with a live jazz performance for you to enjoy. Now that's a memorable evening!
7. Visit Balat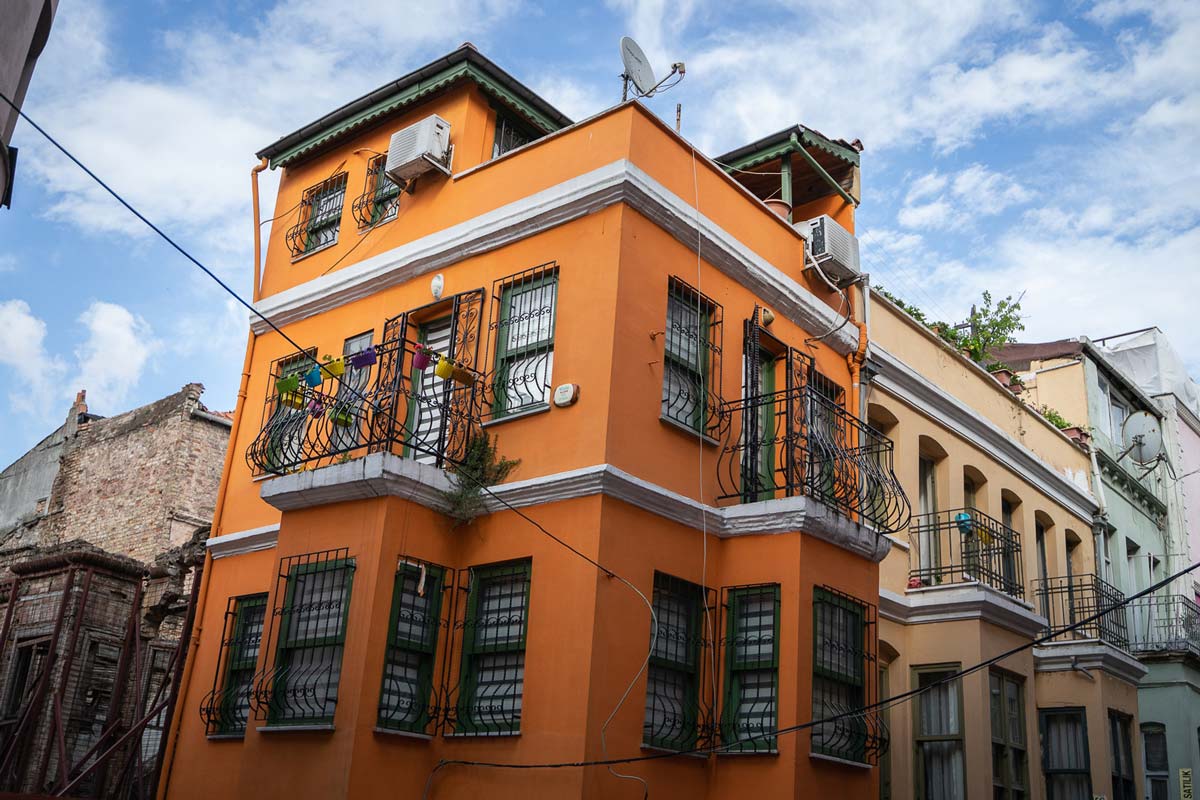 Often described as one of Istanbul's best 'hidden gems', the colorful neighborhood of Balat is certainly worth a little visit.
Littered with vibrantly colored houses, dinky cafés, and just all round feel-good summery vibes, this is definitely worth its short trip from the main city center.
We recommend visiting in the morning so you can beat the heat of the day and it's also a little quieter, meaning you can snap some pictures for the 'gram without anyone else in them.
Stop off for a quick bite to eat in one of the many eateries, and head back to the city to carry on exploring.
8. Sail the Bosphorus on a Cruise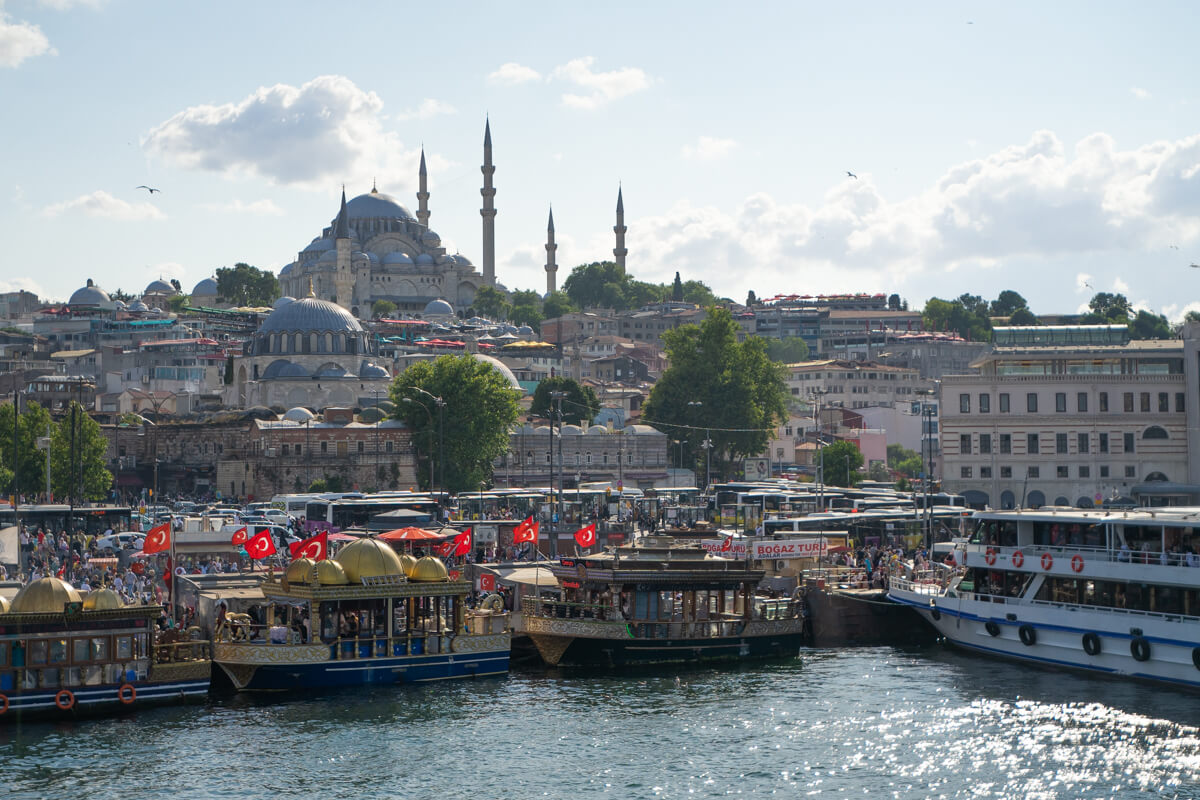 Holidays and trips away are all about making the best memories. Sailing down the Bosphorus on a gorgeously, and typically Turkish summer day is surely one of the best memories anyone can have.
It's not just about seeing the sights either, your guide will give you the rundown on each attraction you sail past meaning you'll be an Istanbul expert by the time you get off.
If you'd like to push the boat out (pun definitely intended), then book yourself on to a dinner and sunset cruise.
9. Visit Galata Tower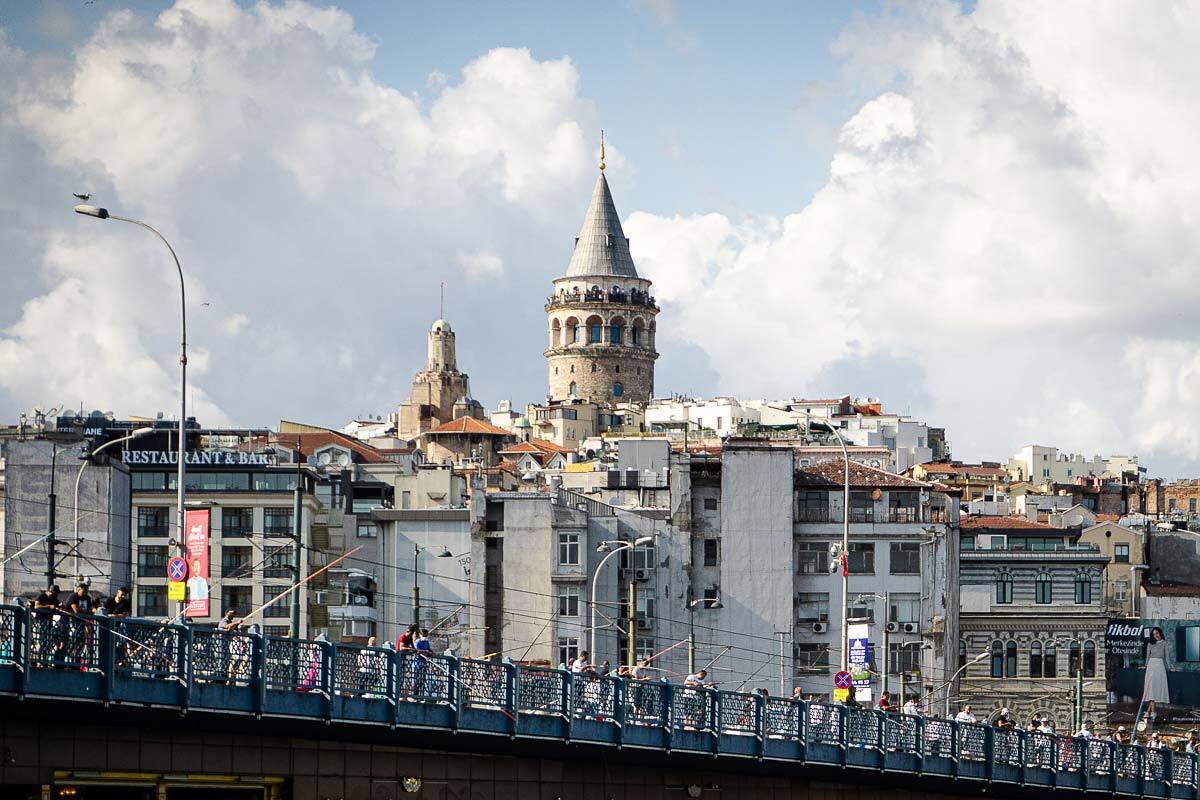 Galata is one of the main areas of the city. It's home to medieval churches, museums, main shopping streets, and perhaps most famously of all, the Galata Tower.
It is here where you can get the most stunning views of the city, after all, it was built as a watchtower to defend the city of Constantinople.
If you're feeling a little peckish after climbing the 146 stairs, fear not, as there is a restaurant in the tower serving authentic Turkish cuisine.
10. Pig Out on a Food Tour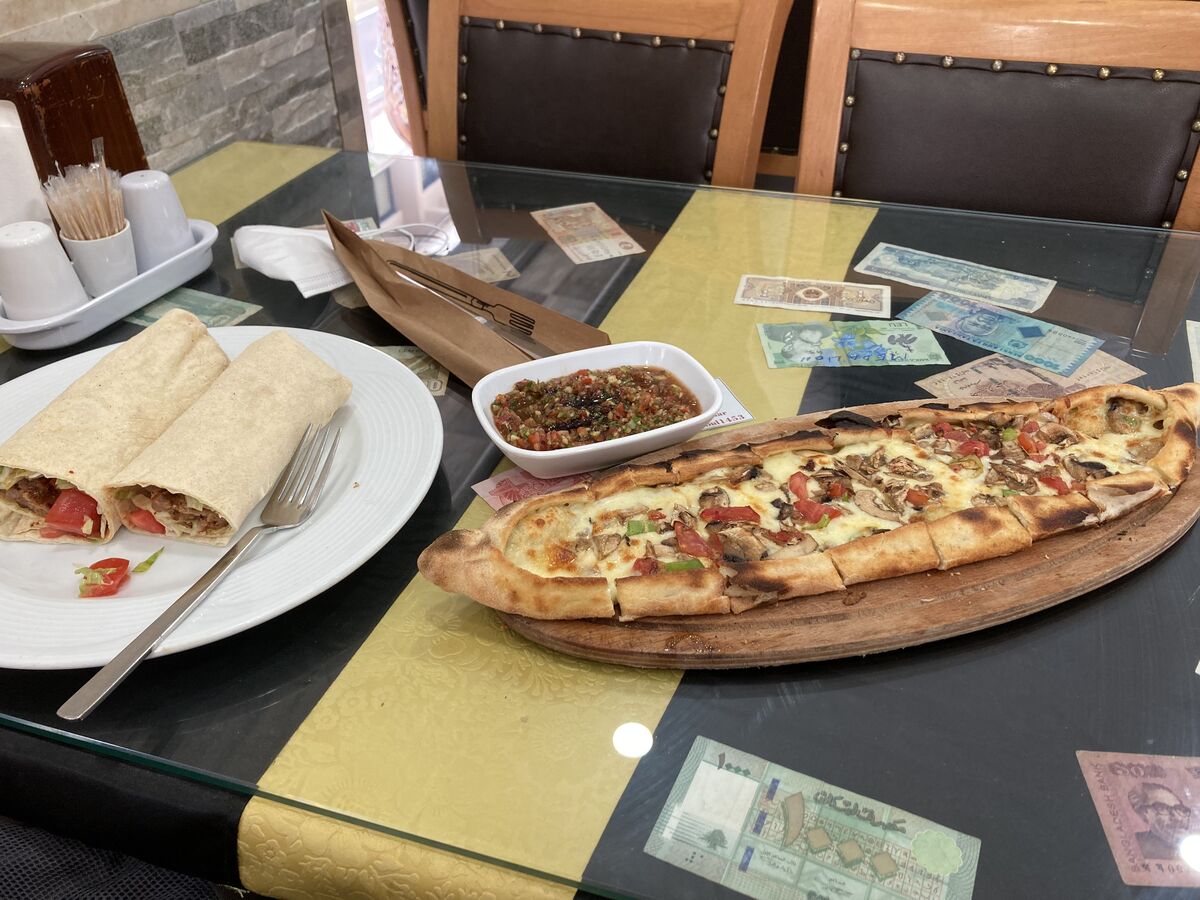 One of the best things about summer in Istanbul is that when the blazing sun goes down and it gets a little cooler, the streets come alive with all kinds of food hawkers and souvenir sellers.
It's easy to feel overwhelmed in Istanbul, so if you don't know where to begin, why not book yourself on a food tour?
You'll get a friendly, knowledgeable guide and you'll get to eat some of the best street foods the city has to offer.
---
Festivals and Events
The good thing about visiting Istanbul this time of year is that there are lots of events and festivals to experience. Here are just a few of our favorites:
25th June – 7th July – International Jazz Festival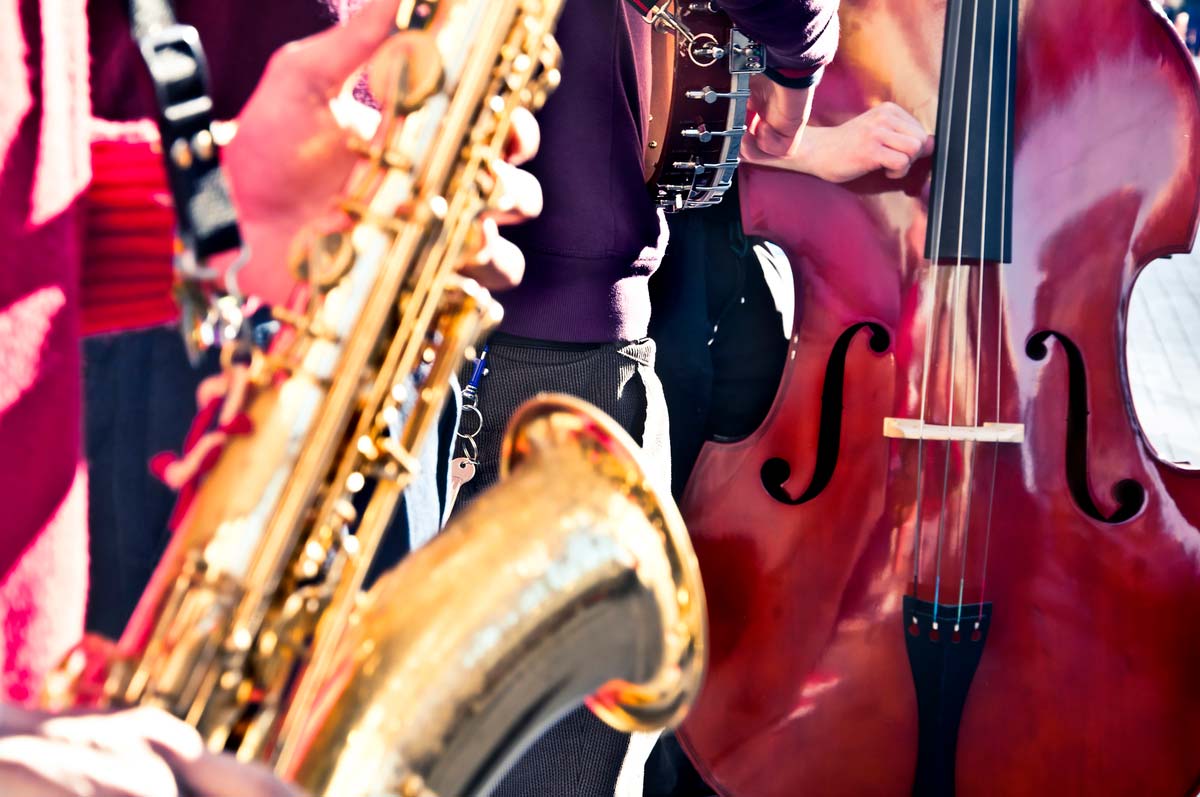 Organized by IKSV, the International Jazz Festival is a three-week-long celebration of all things jazz, featuring live performances in some iconic venues. It begins at the end of June and runs through the first week of July.
If you're in the city, this is one event not to miss.
10th – 12th July – Electronica Festival
If you're partial to a bit of electronic music, then Electronica Festival might be what you're looking for. Taking place in the coastal town of Kumkoy, this three-day music festival brings the best of Turkish electronic music together to create a wonderful, summer music event. It's a little out of the city so a taxi will be required.
15th July – Democracy & National Solidarity Day
The Democracy and National Solidarity Day takes place on the 15th of July and is a national holiday dedicated to remembering those who lost their lives defending the failed coup of 2016.
On this day, 259 people, mostly civilians, lost their lives after a rogue military group tried to overthrow President Erdogan. A further 2,500 were wounded in the attempt.
The bridge across the Golden Horn was a spot of battle on this day, and so is a significant area to visit on this date.
You may find opening hours for attractions differ on this day.
20th July – One Love Festival
Another popular music festival in Istanbul is One Love Festival, which takes place on the 20th July, 2023.
This Istanbul festival hosts a range of concerts from multiple genres, including DJs and popular artists such as Years and Years, Palms Trax, and The Blaze.
22nd – 25th July – International Music & Folk – Dance Festival
The International Music and Folk Dance festival is a place where choral groups, ballroom dancers, dance schools, and orchestras can come together and share their talent.
The exact details of the event are yet to be announced, but we will update this as soon as we can.
Bosphorus Cross Continental Swim Race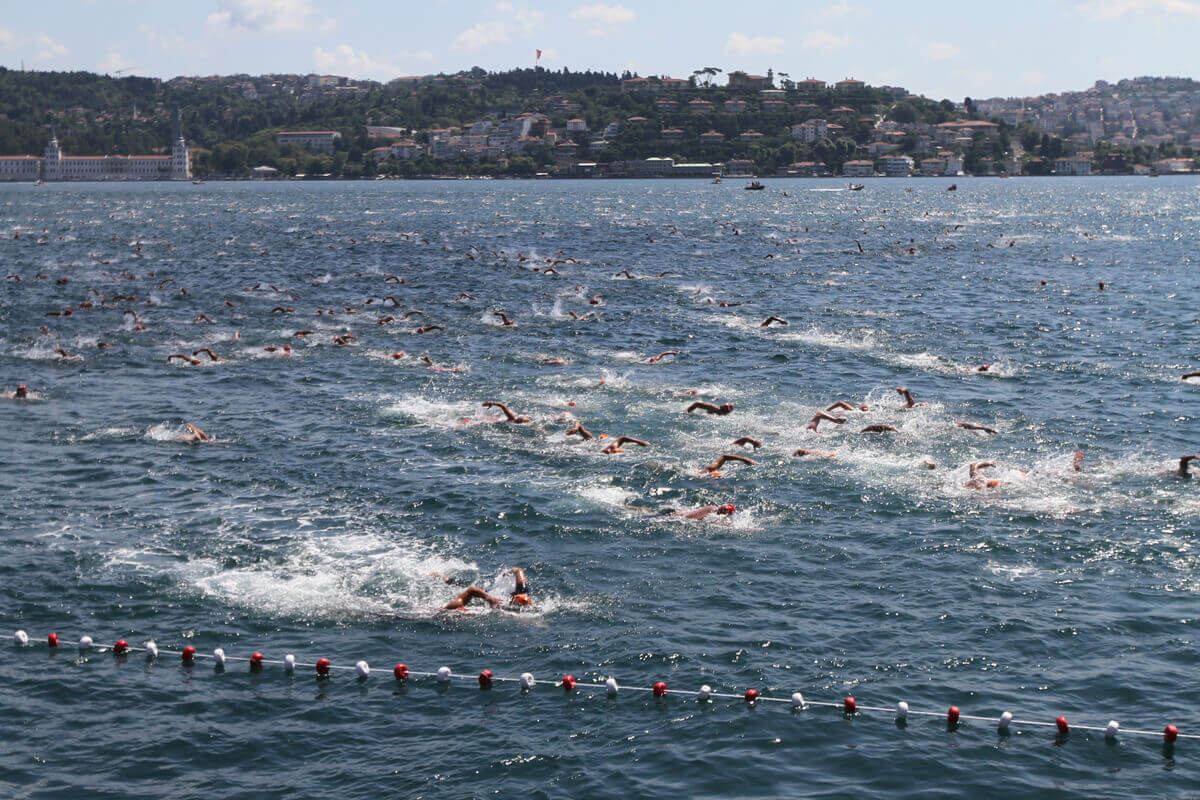 A total of 1200 foreign swimmers compete in this huge open water swimming race between the two continents, Europe and Asia.
The event has been running every year since July 1989 and is one of the biggest open-water swimming events in the world.
Swimmers must swim from Kanlıca to Cemil Topuzlu Park in Kuruçeşme, just north of the Bosphorus Bridge.
The exact date of this event is yet to be announced, but we will update this post as soon as we find out.
---
Pros and Cons of Visiting Istanbul in July
So, as we've discussed, Istanbul is an incredible city that has so much to offer in any month of the year. If you're still not sure if Istanbul is worth visiting in July, here's a breakdown of the pros and cons.
Pros
Long, sunny days with very little rain.
All attractions are open.
Summer nights in Istanbul are one of the best things about the city.
Cons
It's peak high season so attractions will be busy.
Flights and hotels will be at their most expensive for the year.
Extreme heat is possible, so keep in mind if the elderly or sensitive to heat.
---
Where To Stay in Istanbul in July
One good thing about visiting Istanbul in July is that it has lovely weather and lots going on, but that means accommodation gets booked up quickly! Be prepared and book accommodation in advance…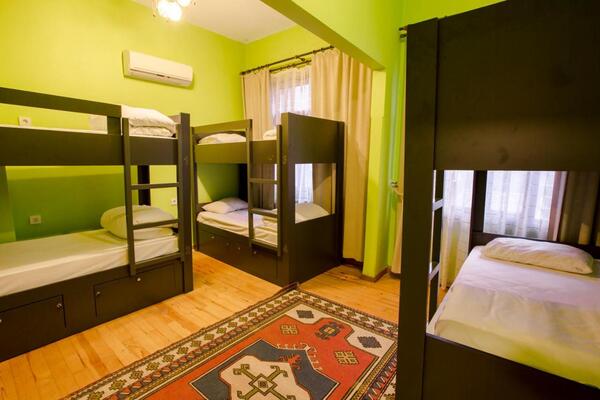 Best Hostel in Istanbul – Cheers Hostel
Cheers Hostel is the best-located hostel in Istanbul, nestled behind the Hagia Sophia and the Blue Mosque. It offers comfortable, individually styled rooms and dorms, with spacious shared bathrooms. The terrace bar and restaurant serve up kebabs and international cuisine for those who don't want to venture far for food and have wonderful views of Istanbul's Old Town.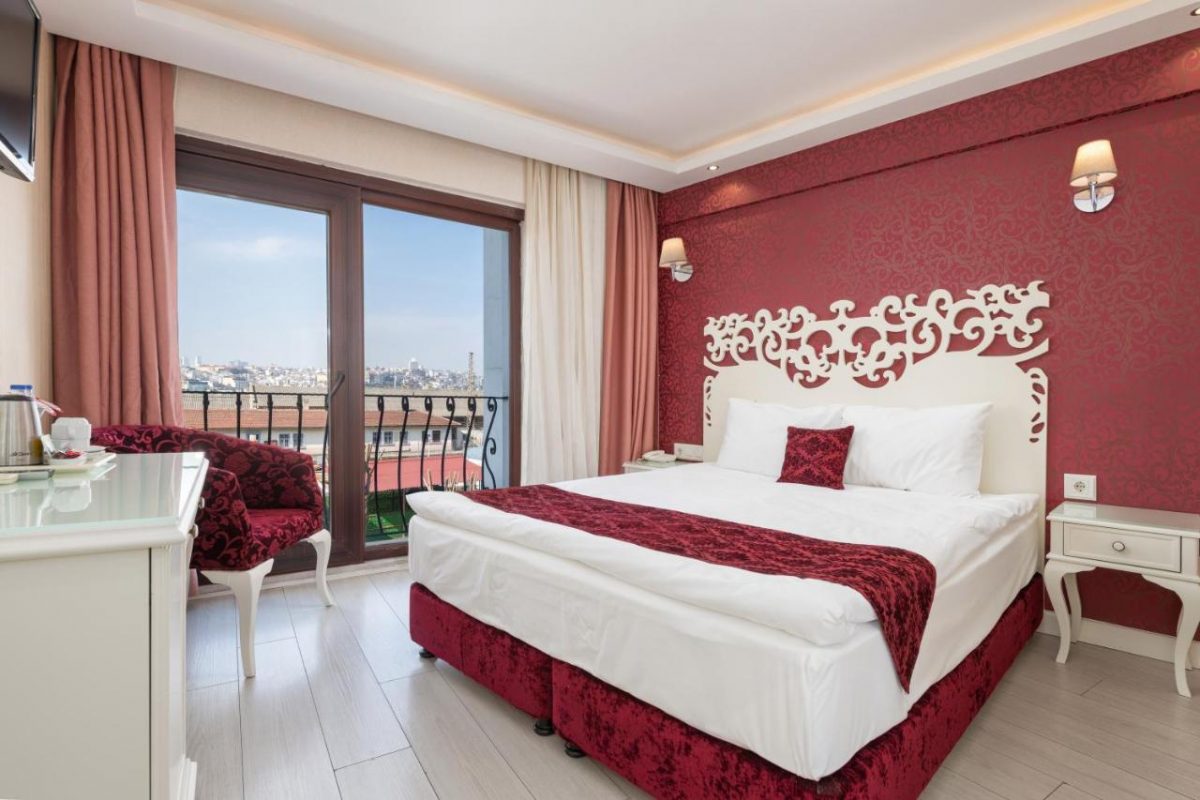 Best Mid-Range Hotel in Istanbul – Dream Bosphorus Hotel
If you're looking for a mid-range hotel in a great neighborhood, then Dream Bosphorus hotel is the ideal choice. It's located in the heart of Old Istanbul, in the Sirkeci area. Each room has been individually styled in traditional Turkish decor and comes with a private bathroom and 24-hour room service. Some rooms have views of the Golden Horn. Each morning a daily breakfast buffet is served and the Dream Café offers soft drinks and snacks throughout the day. Each afternoon, it's worth returning for free cakes and cookies.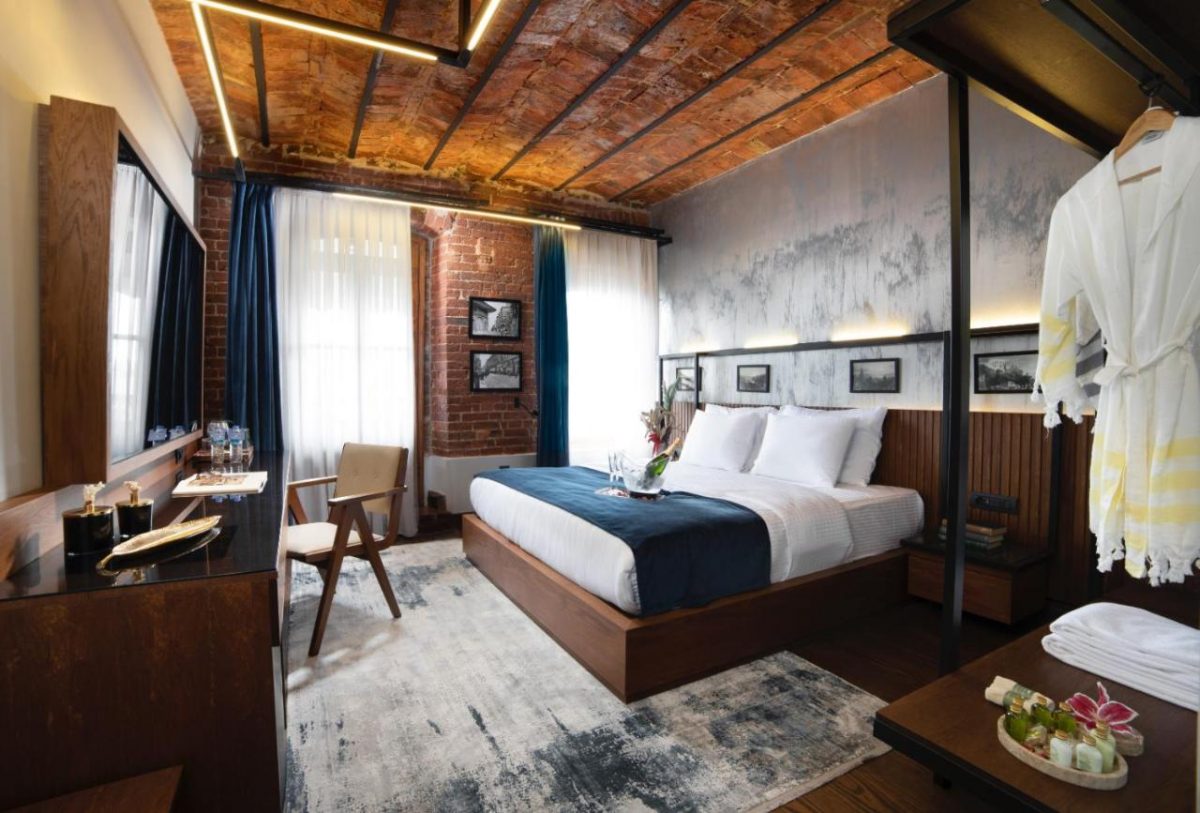 Best Luxury Hotel in Istanbul – Hotel DeCamondo Galata
Located on the riverfront in Kadikoy, the Hotel DeCamondo is the ideal place to stay for a luxury getaway. It has a stunning bar and terrace as well as an onsite restaurant and car rentals. Each morning, a continental or a la carte breakfast is offered, and when it comes to exploring, the hotel can help organize your tours and car rentals.
---
Tips for Visiting Istanbul in July
If you do decide to visit Istanbul in July, here are a few tips to make your experience more enjoyable.
Pack for summer. It can get really hot in July, so if you're wondering what to wear in Istanbul in July, you'll want summer clothes. But remember to pack polite clothing for entering mosques.
Pack a headscarf if you're a woman. You will need a scarf to cover your hair when entering a mosque. You also need your knees and shoulders covered, which shouldn't be a problem if visiting in the winter.
Get an Istanbulkart at the airport. This is a transport card that enables you to get on buses, metros and trams. It's best to get this at the airport to avoid trying to sort it in the city where it's much busier.
Carry an umbrella and waterproof clothing. You might have a small chance of rain this time of year so be prepared with your waterproof gear.
Carry cash for the markets. Many shops still don't accept cards.
Are you reading this from Turkey? Maybe you need a VPN!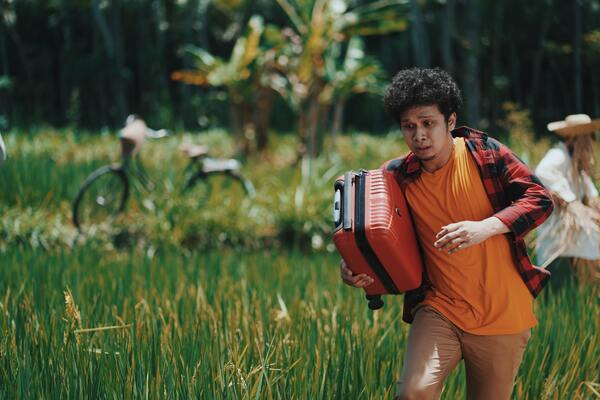 If you're already in Turkey, there is one thing you absolutely NEED: a reliable VPN.
You may find some of your favorite websites and apps are blocked in Turkey, such as popular hotel site booking.com
A VPN allows you to get passed this ruling and enables you to browse these sites without any hassle, and it's completely legal.
We use Express VPN when we're in Turkey and we'd recommend it to anyone. It's affordable, quick, and easy to use.
---
FAQs About Istanbul in July
Here's what people usually ask us about visiting Istanbul in July…
Is July a good time to visit Istanbul?
July might not be the perfect time to visit as it's hot and crowded, being the middle of the high season. You can also expect accommodation prices to rise during this month.
Is Istanbul crowded in July?
Yes, Istanbul is crowded in July. It's the middle of the high season in Istanbul which runs from June to August.
Is July too hot in Istanbul?
The weather can be hot in July with the average temperature being around 28°C which is hot, but significantly cooler than places like Antalya or Bodrum which are on the coast.
---
Before You Go
So there you have it, that's is everything you need to know about visiting Istanbul in July. As you can see, the weather is hot and sunny, but this brings with it a lot of crowds.
As this is the beginning of summer, you will find it to be busy in most areas of Istanbul and you should book accommodation and attractions in advance to avoid disappointment.
We hope you have a great time exploring Istanbul in July!
Disclaimer: Some of the links above are affiliate links. That means if you book or make a purchase through the links, we will earn a small commission at no extra cost to you! The money will help run this site! Thank you!