If you want to explore the rich culture of Turkey, you might want to attend one of the incredible festivals in Istanbul. Known as the cultural heart of Turkey, Istanbul offers visitors plenty of insight into the country's culture and history, and there is no better way to discover those than through one of its events and festivities.
There are celebrations all year long, and travelers might have difficulty deciding which one to experience. That is why we have written this guide on the 13 best Istanbul festivals! Whether you are into music, art, or food, there is sure to be a festival that'll appeal to you!
Planning a trip to Istanbul last-minute?
Make sure you book your tours, places to stay, and airport transfers ahead of time to ensure availability!
Here is our recommended airport transfer in Istanbul:
Here are our recommended tours in Istanbul:
Here are our recommended places to stay in Istanbul:
Magnuara Palace Hotel (Gorgeous hotel in the historic centre!)
Cheers Hostel (Budget hostel near the Blue Mosque!)
---
What Are The Best Istanbul Festivals?
1. International Tulip Festival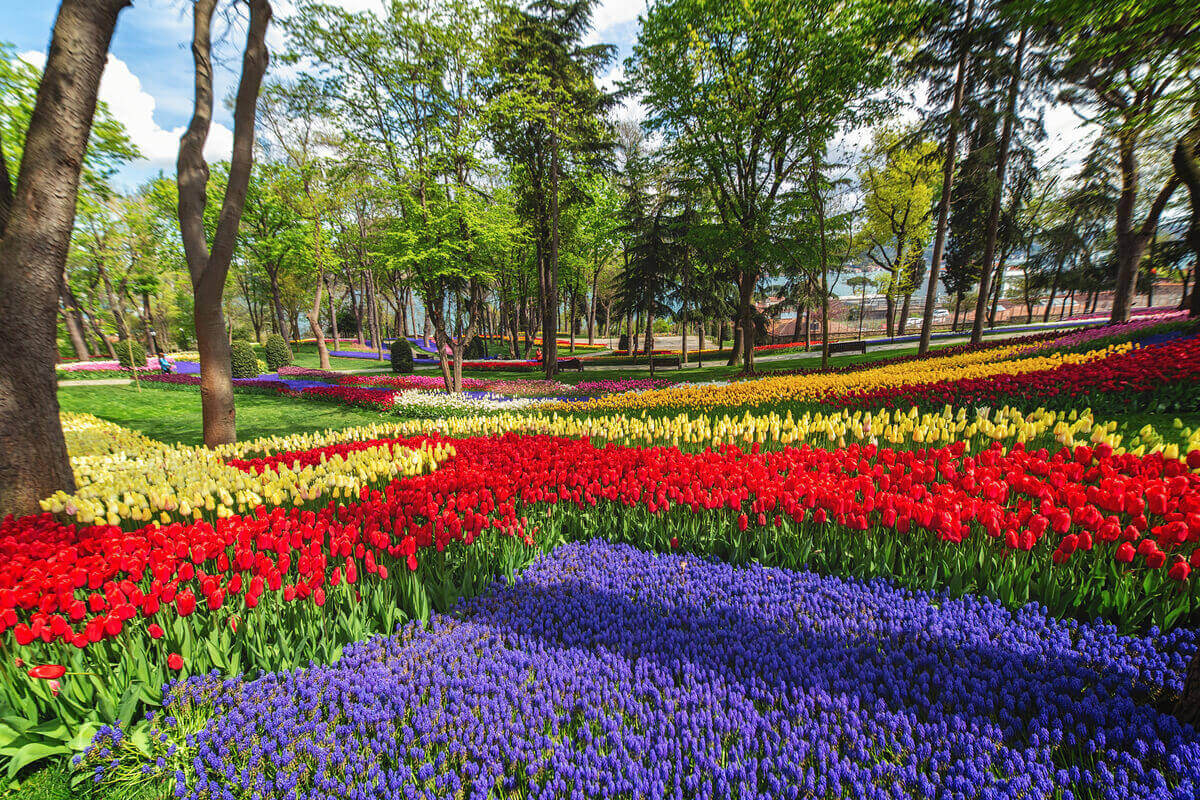 Date: April of every year
Perhaps the most iconic festival in Istanbul is the International Tulip Festival. It is usually a ~3-week-long festival that celebrates the bloom of the tulips, a flower that was first grown in the Asian Steppes and cultivated in the Ottoman Empire. Unlike popular belief, tulips were not first grown in the Netherlands, but rather imported from Turkey!
The best place to observe the International Tulip Festival is one of the many parks in Istanbul. Sultanahmet Park in the historic center of Istanbul is quite a popular location because you have some of the most beautiful mosques in the background. During the festival, you are going to see live dance performances, concerts, colorful displays, and lots of food vendors, making it truly one of the most gorgeous places in Istanbul.
Because the timing of the tulip blooms changes each year, the dates of the festival shift accordingly. However, it usually takes place in April and May!
2. Istanbul International Music Festival (formerly known as Istanbul Festival)
Date: Every Year Around June and July
The Istanbul International Music Festival is an annual event that celebrates the diversity and beauty of music from Turkey and all around the world. First held in 1973 to celebrate the 50 years of the founding of the Republic of Turkey, the festival used to incorporate all disciplines of arts, but now it solely focuses on music. There are other sister festivals in Istanbul that focus on other disciplines, such as Jazz, film, and more.
The event usually takes place in June and July and is organized by İstanbul Foundation for Culture and Arts (İKSV). There are numerous venues throughout the city that celebrates the festivals, such as the Hagia Irene, Archaeological Museum, and more.
Nowadays, the festival focuses on a selection of European classical music, opera, ballet, and traditional music performances. If you are into classical music, then the Istanbul International Music Festival is definitely not to be missed.
3. Istanbul International Film Festival
Date: April of Every Year
As a sister festival of the Istanbul Festival, the Istanbul International Film Festival is the first and oldest international film festival in Turkey. It is held by the Istanbul Foundation for Culture and Arts since 1982, but the festival has evolved over time. Nowadays, the festival includes a variety of genres from directors around the world.
Since 2009, the film has started giving out the Golden Tulip Award to the winner of the National Competition.
If you are into indie films and other creative works, then the Istanbul International Film Festival is definitely worth checking out. Held every year in April, it's a great opportunity to explore some of Turkey's most talented filmmakers and their works.
4. Eid al-Adha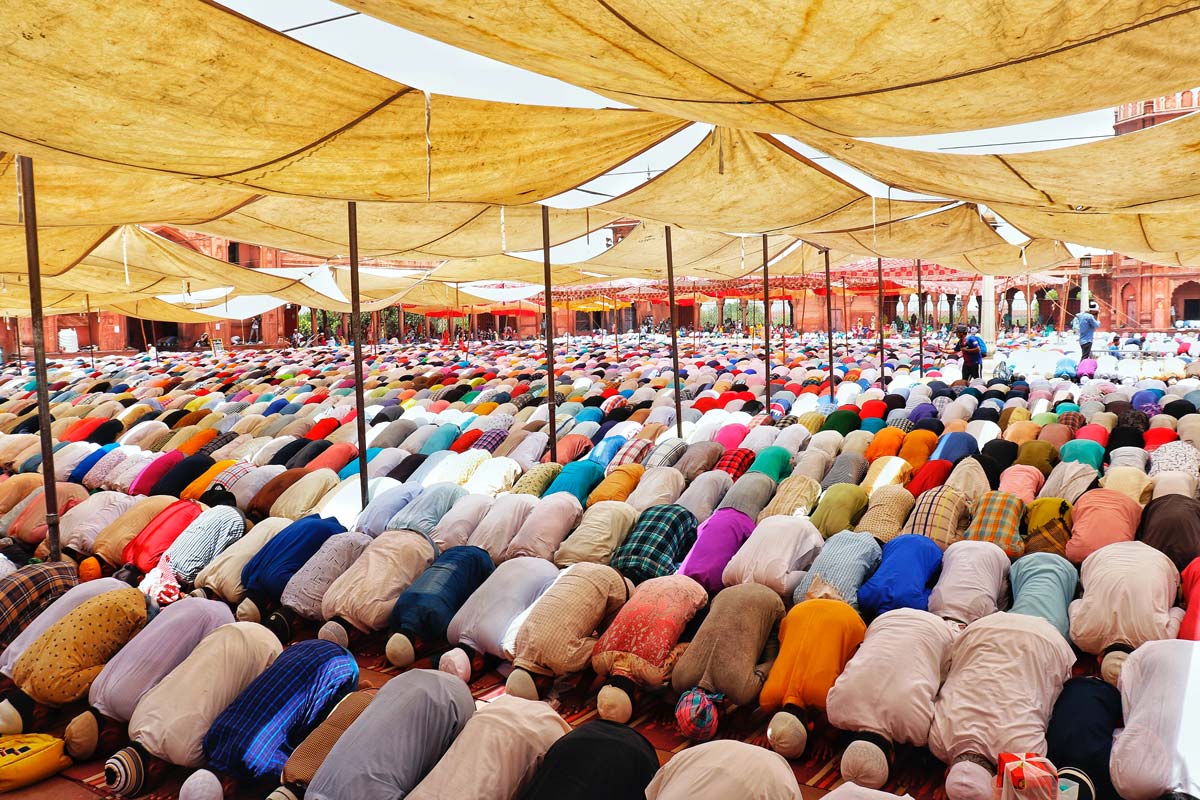 If you are looking for a cultural festival in Istanbul, then look further than Eid al-Adha. Also known as the Feast of Sacrifice, Eid al-Adha is considered a major holiday in Islamic culture and is usually celebrated for 3 to 4 days.
Eid al-Adha celebrates the historic event of Prophet Abraham's dedication to God and his willingness to sacrifice his son, Ismail. When Abraham was just about to sacrifice his child, Allah stops him and sends Angel Gabriel with a ram to sacrifice instead.
This Istanbul holiday falls on the tenth day of Dhu al-Hijjah in the Islamic lunar calendar, which is also the last day of the Hajj pilgrimage to Mecca. As a result, the actual date of Eid al-Adha is different every year, shifting approximately 11 days earlier annually.
Nowadays, Eid al-Adha is celebrated with many activities, such as Eid prayers, animal slaughter, charity, social gatherings, festive meals, and gift-giving. Eid al-Adha is also sometimes referred to as Greater Eid.
5. Istanbul International Dance Festival
If you are looking for a festival where you can shake your hips or admire people shaking their hips, then the Istanbul International Dance Festival is perfect for you. This week-long event brings over 4000 talented dancers from over 100 countries around the world.
Unlike other dancing festivities, the Istanbul International Dance Festival is something everyone can enjoy. Whether you just want to watch some of the world's best dancers bachata the evening away or learn choreography with renowned teachers, the Istanbul Dance Festival has something for you.
You'll also get the chance to see some of the best dancers from Turkey!
6. Chill-Out Istanbul Festival
Date: Typically in May Every Year (Date And Location Subject to Change)
If you want to experience a music festival in Istanbul, then there is no better one to go to than Chill-Out Istanbul Festival.
This annual Istanbul event features an amazing ambiance with multiple decorated stages focusing on different music genres.
You'll get to experience international DJ sets from some of the world's best DJs as well as local talent. Besides the music and performances, there are plenty of other attractions such as art installations, workshops and delicious catering services.
Chill-Out Istanbul Festival aims to provide guests with "the happiest weekend of the year", or "heaven on earth", as they like to call it. So if you are looking for a festival full of fun, then make sure you don't miss this one!
7. Hidirellez Festival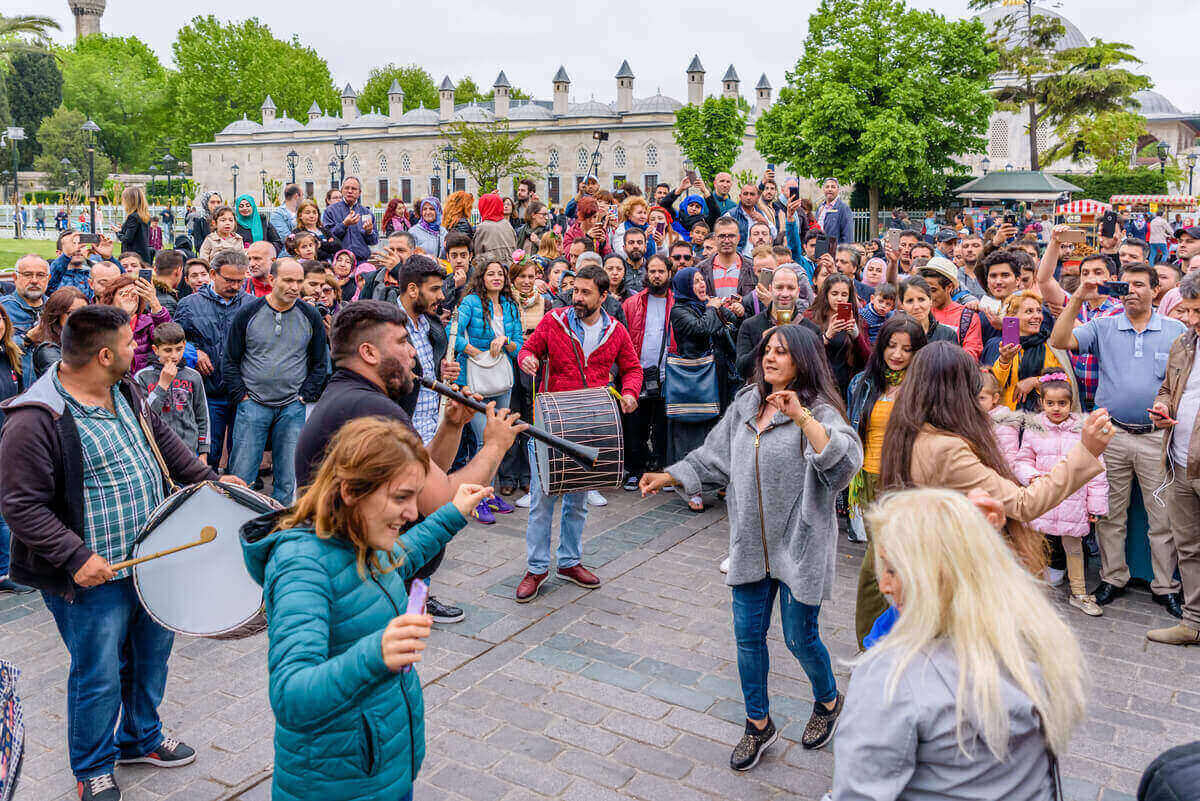 The Hidirellez Festival is a celebration of spring that takes place each year in Istanbul. The festival celebrates the end of winter and the beginning of spring, and features music, food, and dance.
Different parts of Turkey have slightly different celebrations. Some places have fire leaping, but that is unlikely to happen in Istanbul. Some celebrations are hosted near a water source, as many believe that bathing in a nearby water source brings good health and cleanses any impurities.
In Istanbul, you are unlikely going to find traditions like those for the Hidirellez Festival. But there are going to be government-organized celebrations that visitors can enjoy. Make sure you eat some lamb for Hidirellez Festival! It is believed that the first lamb of spring brings good health and cures the sick.
8. Istanbul International Gastronomy Festival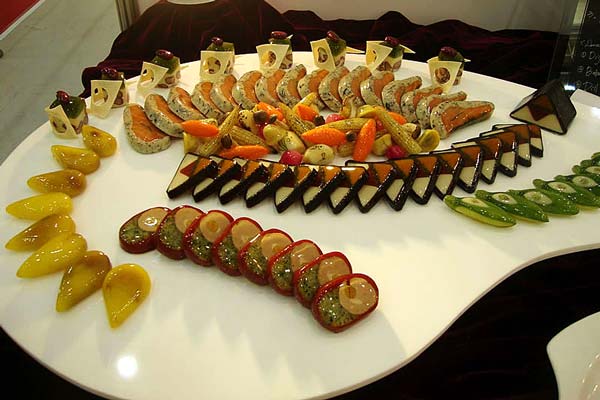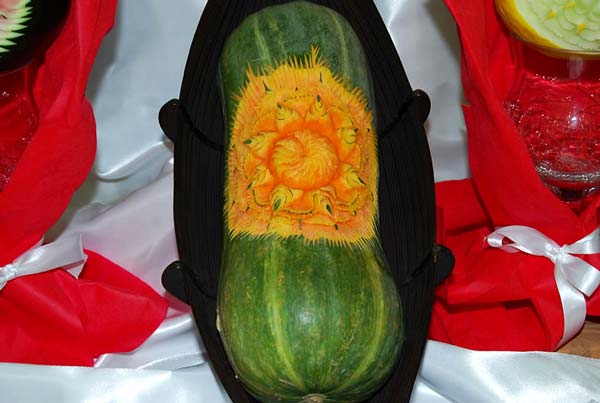 The Istanbul International Gastronomy Festival might not be one of the most famous festivals in Istanbul. That is because there isn't much that visitors or tourists can do to participate in the festival.
The Istanbul International Gastronomy Festival is a festival that aims to connect Turkish food and other cuisines around the world to bring forth unique flavors.
It is a competition where Turkish and international chefs will compete in more than 70 categories to earn medals. The one with the most medals wins the competition.
9. Istanbul Coffee Festival
Date: Typically In October
The Istanbul Coffee Festival is the perfect festival for those that like to drink coffee and just relax. This three-day festival has every kind of coffee you can imagine.
From roasted to cold brew, the festival has it all for a true coffee lover. Besides just drinking coffee, visitors also get to participate in workshops, seminars, and more.
Plus, there are also live music performances and art exhibitions related to the theme of coffee. If you are looking for a more laid-back festival in Istanbul, then this one is a must-try.
However, this is a paid festival in Istanbul, so make sure you get your tickets in advance so you don't miss out!
10. Eid al-Fitr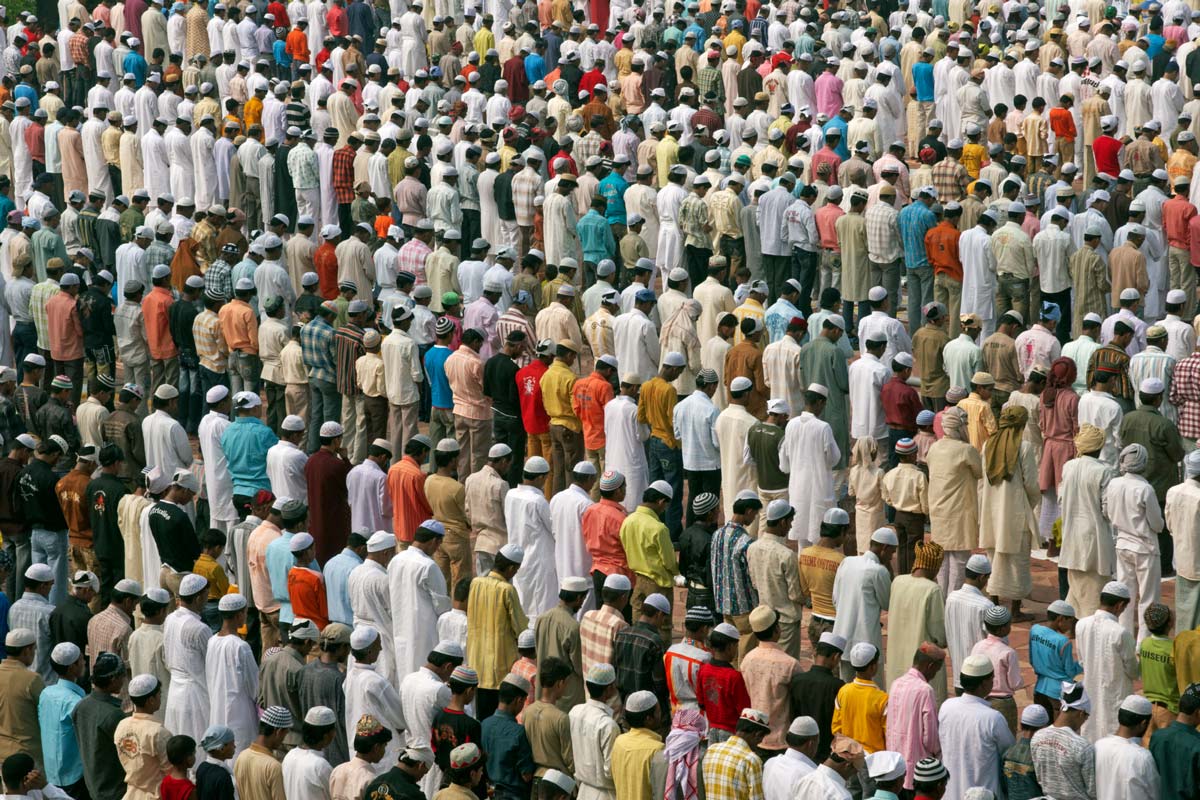 There is perhaps no more well-known holiday in Istanbul than Eid al-Fitr, which is often just referred to as Eid. Eid al-Fitr marks the end of the holy month of Ramadan, a period of time when Muslims increase their taqwa (sacred awareness) by not eating or drinking when the sun is up, reading the Qu'ran, and more.
Eid al-Fitr's celebration typically lasts for three days. The most popular way to observe the holiday is through communal prayers known as salat. You'll also see more parties, gift-giving, wearing new clothes, and an overall livelier atmosphere.
Because everyone is in good spirits during this time, Eid al-Fitr is not a bad time to visit Istanbul. However, many of the shops and mosques are closed (or restricted) during this time, so travelers must plan accordingly.
Read more: What is Istanbul at Ramadan like?
11. Istanbul International Jazz Festival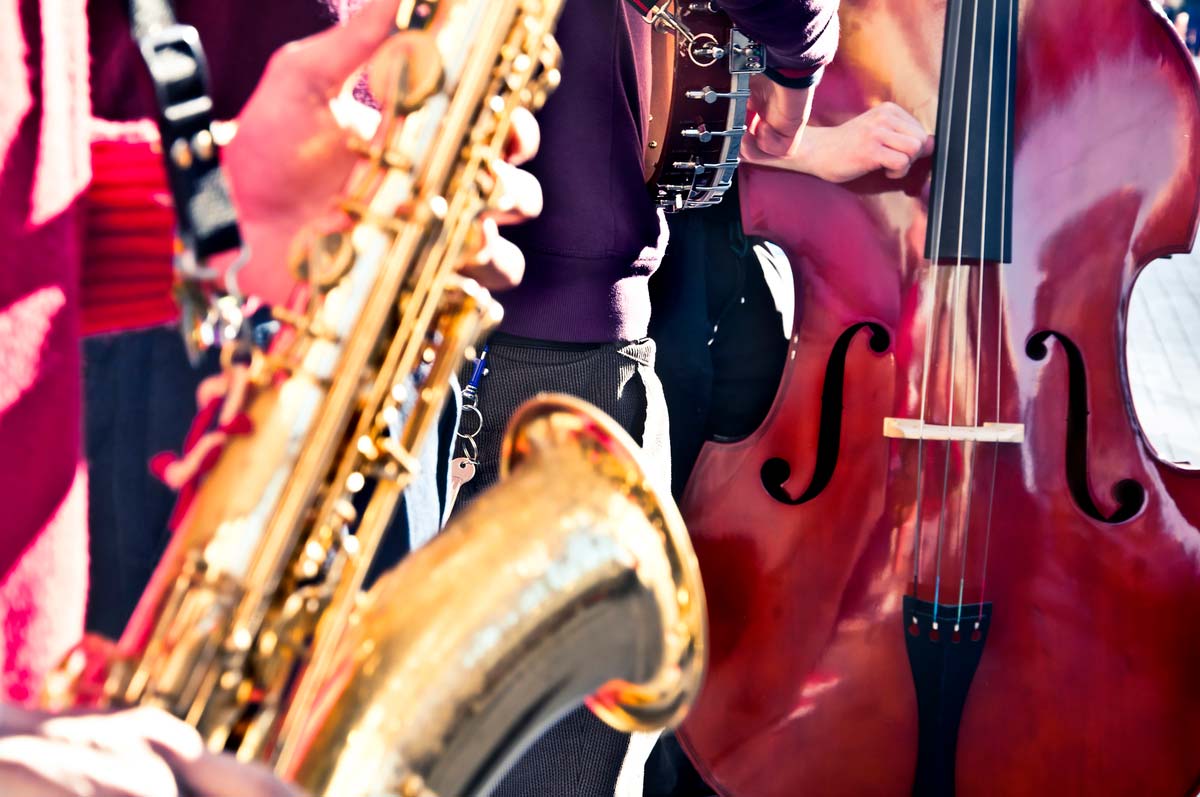 The Istanbul International Jazz Festival is another festival that has sprung up from the original Istanbul Festival and Istanbul Music Festival. Hosted and organized by the Istanbul Foundation of Culture and Arts, the first Istanbul Jazz Festival was held in 1994. Since its inception, it has seen musicians in rock, blues pop, New-age, and reggae.
During the festival, many Jazz musicians perform at both outdoor and indoor venues. Some of these performances are free, perfect for those traveling Istanbul on a budget!
If you are into Jazz, then make sure you don't miss the Istanbul International Jazz Festival!
12. Istanbul Fringe Festival
Starting in 2019, the Istanbul Fringe Festival is one of the newest festivals in Istanbul. The word "fringe" refers to "alternative", "undiscovered", and "edge". This festival focuses on showcasing and celebrating new and unique works from the performing arts world.
The Istanbul Fringe Festival is held in the city's various places – from hammams to public parks and more.
Since it began in 2019, the festival has hosted 16 international and 4 local companies through 6 workshops and 25 performances. Approximately 120 artists and 4000 participants have also taken part in the festival and that number is growing every year.
If you are looking for a unique Istanbul festival, then make sure you check out the Istanbul Fringe Festival.
13. Akbank Jazz Festival
Date: Late September to the Beginning of October
Created in 1991, the Akbank Jazz Festival is one of the oldest Jazz festivals in Turkey. It started with a few organized concerts throughout the city of Istanbul, but has now become very popular. Every year, the Akbank Jazz Festival not only hosted prominent Jazz figures from around the world, but it has also become an outlet for new and emerging jazz artists.
In addition to jazz concerts, the festival has started to expand its musical scope. It now not only features jazz music but various electronic and world music projects and classical and modern jazz.
It is one of the biggest jazz festivals in Europe, so don't miss out if you are into jazz!
---
Istanbul Festivals FAQs
What Is A Traditional Festival In Istanbul, Turkey?
What Are The Best Music Festivals In Istanbul?
The best music festivals in Istanbul are the Chill Out Festival, Istanbul Jazz Festival, and Istanbul International Music Festival.
---
This concludes our guide on the best festivals in Istanbul. From traditional festivals such as the Hidirellez Festival to world-renowned music festivals like Istanbul Jazz Festival, there is something for everyone in Istanbul. So the next time you are in Istanbul, make sure you check out one of these amazing festivals!