Ramadan is a month-long religious event, also known as The Holy Month in Islam, and is when Muslims across the world partake in 30 days of fasting, prayer, reflection, and celebrations.
It's a time of togetherness with family and also a time to bring Muslims closer to their faith.
Ramadan is celebrated all over the world, and in Istanbul, it's no exception. Ramadan is one of the biggest festivals in Istanbul, and this can make traveling to Istanbul during Ramadan a little different from normal times – many of the attractions, restaurants, and hotels will have different prices and opening hours, for example.
Though many people think Ramadan is not the best time to visit Istanbul, this is not the case. There are many pros and cons to visiting Istanbul in Ramadan season, but you just need to plan a little more and be aware of a few things – which this guide will reveal to you…
Planning a trip to Istanbul last-minute?
Make sure you book your tours, places to stay, and airport transfers ahead of time to ensure availability!
Here is our recommended airport transfer in Istanbul:
Here are our recommended tours in Istanbul:
Here are our recommended places to stay in Istanbul:
Magnuara Palace Hotel (Gorgeous hotel in the historic centre!)
Cheers Hostel (Budget hostel near the Blue Mosque!)
---
What Is Ramadan and How Is It Celebrated?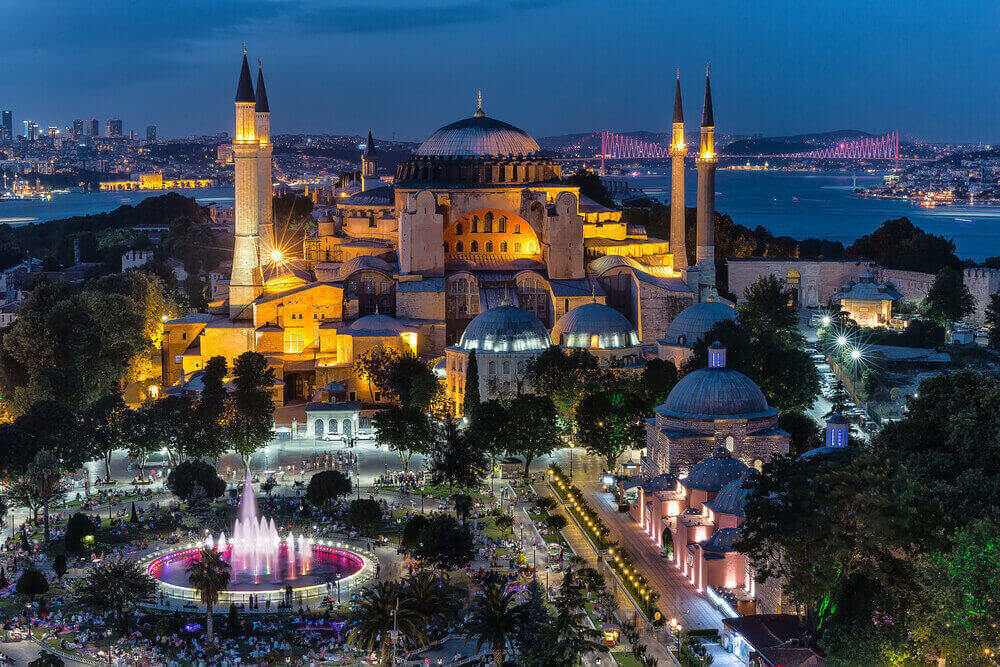 But first, it's important to know what Ramadan is and why it's celebrated. Ramadan is the most important time of the year for Muslims and takes place at the beginning of the ninth month of the Islamic calendar, which means it changes every year.
In 2023, Ramadan starts on the evening of Wednesday 22nd March, and ends on the evening of Thursday 20th April.
It is celebrated by abstaining from food, drink, and other bodily pleasures during daylight hours as a way to practice self-discipline and deepen their service to Allah.
Ramadan also marks a time for increased spiritual growth, with many Muslims taking part in additional prayers, reading of the Quran, or listening to religious lectures.
During Ramadan, Muslims typically gather together for communal meals known as suhoor, in the morning, and iftar after sunset, to take a break from their fasts. These meals tend to be served as a feast for the whole family to come together and enjoy as one.
In addition to this special meal, there are often celebratory activities such as visiting family members or friends and organizing charitable activities such as feeding the poor.
Feasting on special Ramadan foods such as dates, sweets, and traditional dishes is also popularly associated with Ramadan celebrations.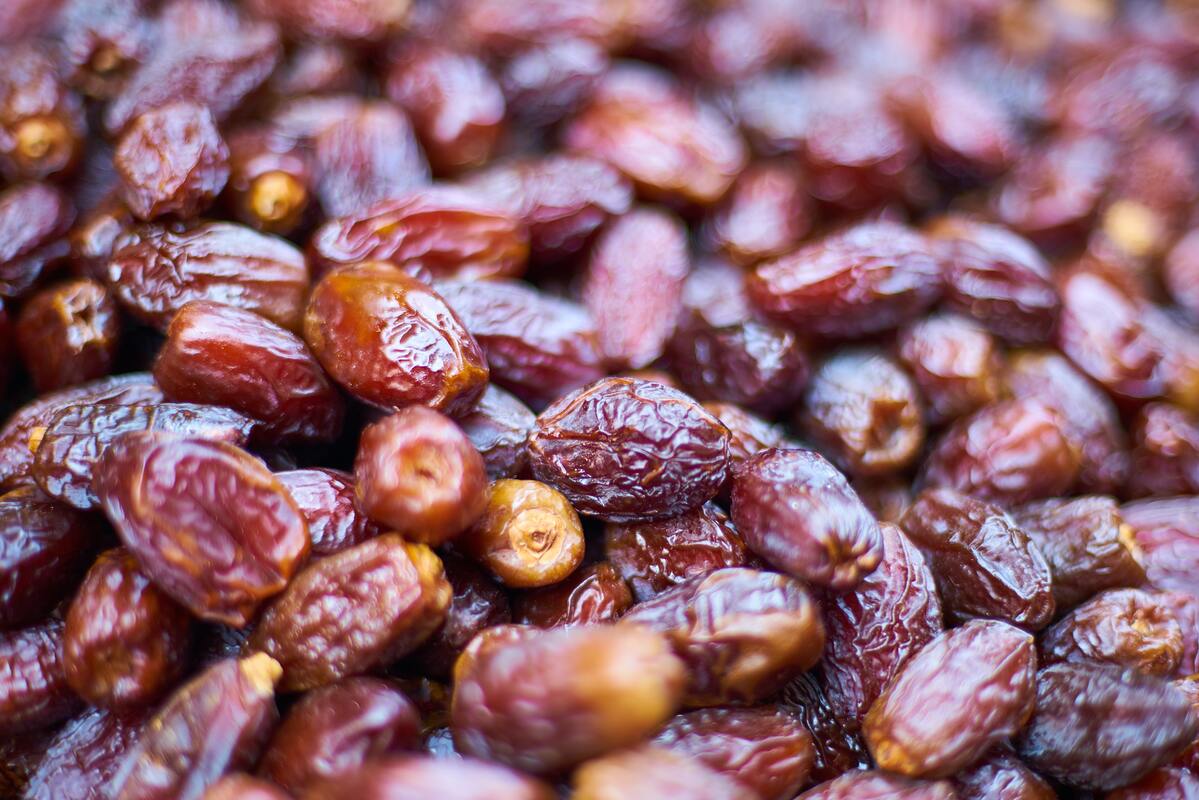 While celebrating Ramadan is personal, each Muslim has their own unique way of observing it by incorporating cultural traditions that have been handed down through generations.
Additionally, Muslims take part in social media campaigns to raise awareness about the holy month and share uplifting messages with one another.
At the end of the Holy Month, is Eid al-Fitr, otherwise known as the Festival of Sweets. Eid is a three day event that marks the end of Ramadan and is celebrated with a huge sunset feast, exchanging gifts with friends and family, attending prayer, and spending time with family.
---
How Does Ramadan affect tourists in Istanbul?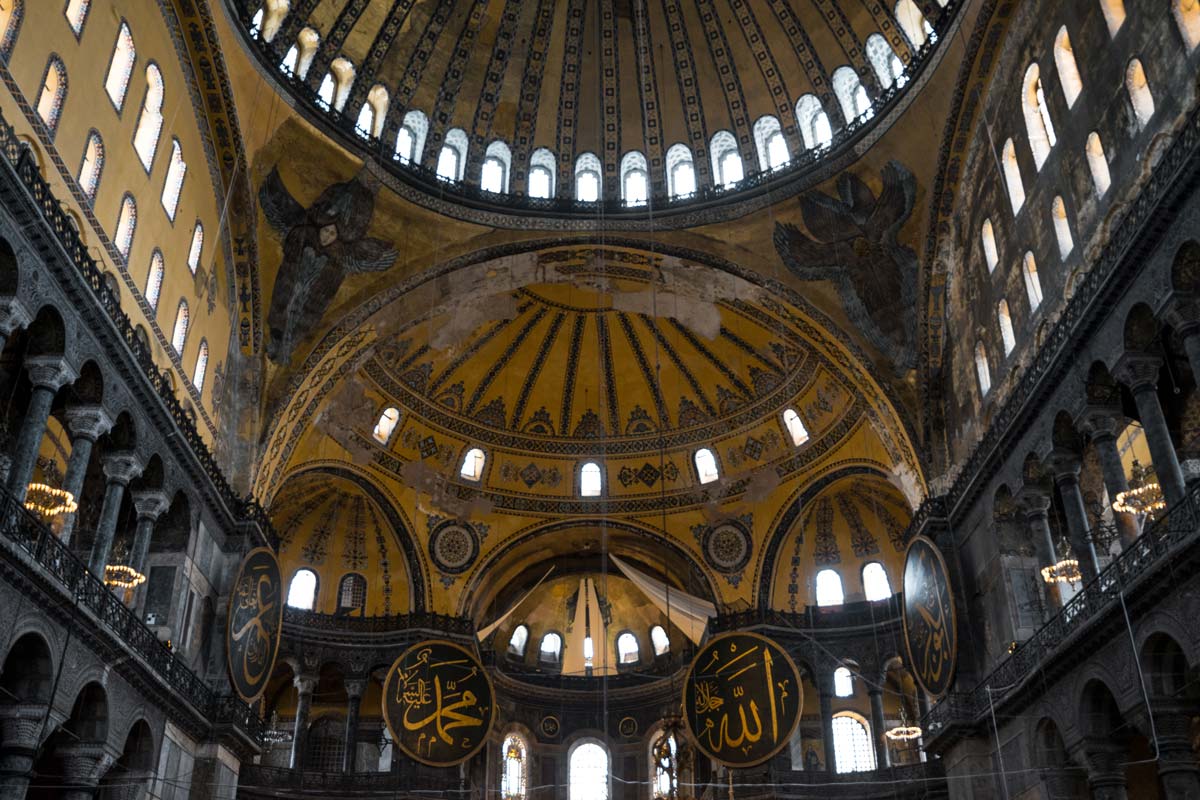 Most people think everything closes down during Ramadan in Istanbul, but this is not the case. In most cases, tourists visiting Istanbul during Ramadan will discover that very little has changed.
After all, you cannot expect businesses to close down for a full month of the year? That would not be great for the economy.
Typically, restaurants close on the first day of Ramadan, but after that, they usually stay open. There may be different times during Eid al-Fatr.
In tourist areas, you'll find that it's business as usual for most restaurants, bars, coffee shops, and shopping malls. There may be difficulty getting a table in restaurants for your evening meal, as worshippers tend to enjoy their iftar meals at restaurants.
Another area where tourists may see some changes is when visiting mosques. During Ramadan, the mosques will be much more crowded, as it's not just locals but also Muslim tourists who will come to these places to pray throughout the day.
At prayer times, the mosques will close for tourists, which is usually the case even outside of Ramadan.
Tourists will find that the busiest times of Ramadan are on the first evening, and during Eid al-Fatr, the last three days of Ramadan.
---
What Happens to Restaurants in Istanbul During Ramadan?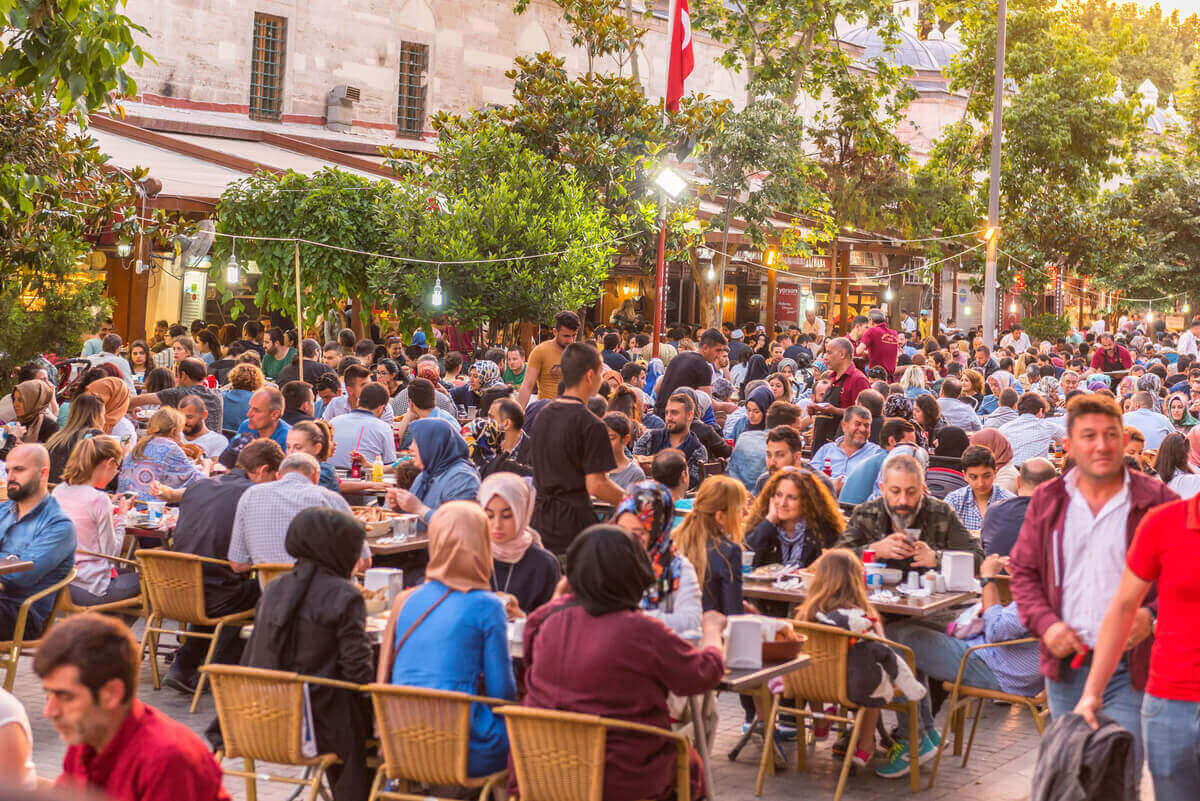 For visitors traveling to Istanbul in Ramadan season, the biggest worry is about how non-Muslims can obtain food. Those visiting the city who are not taking part in Ramadan need not worry, as restaurants do still open, though they may operate at different hours.
Although restaurants are busy at night, they are usually very quiet during the day. You might want to arrange your eating hours for after the sun is up unless you want to wait a while and eat with the crowds.
You will find that the food will always be more delicious. When cooking during Ramadan, more care and love go into the food, and it comes out in the flavors.
You may also see some special meals on the menu that are not there throughout the rest of the year. Dates are very popular during Ramadan and they are often eaten in odd numbers, as it is said this was what the Prophet Muhammad used to do.
Other special meals prepared during Ramadan are Shorba (a type of rich soup), Haleem (a thick lentil stew), and Sambusa (a type of fried spring roll). Pide (a flatbread, usually topped with minced meat) is another popular Turkish dish served during Ramadan in Istanbul, and gullac (a sweet dessert made from nuts and flavored with rose water).
Of course, you can find your usual Istanbul street foods such as stuffed mussels, roasted chestnuts, and simit across the city.
---
Are Attractions Open During Ramadan in Istanbul?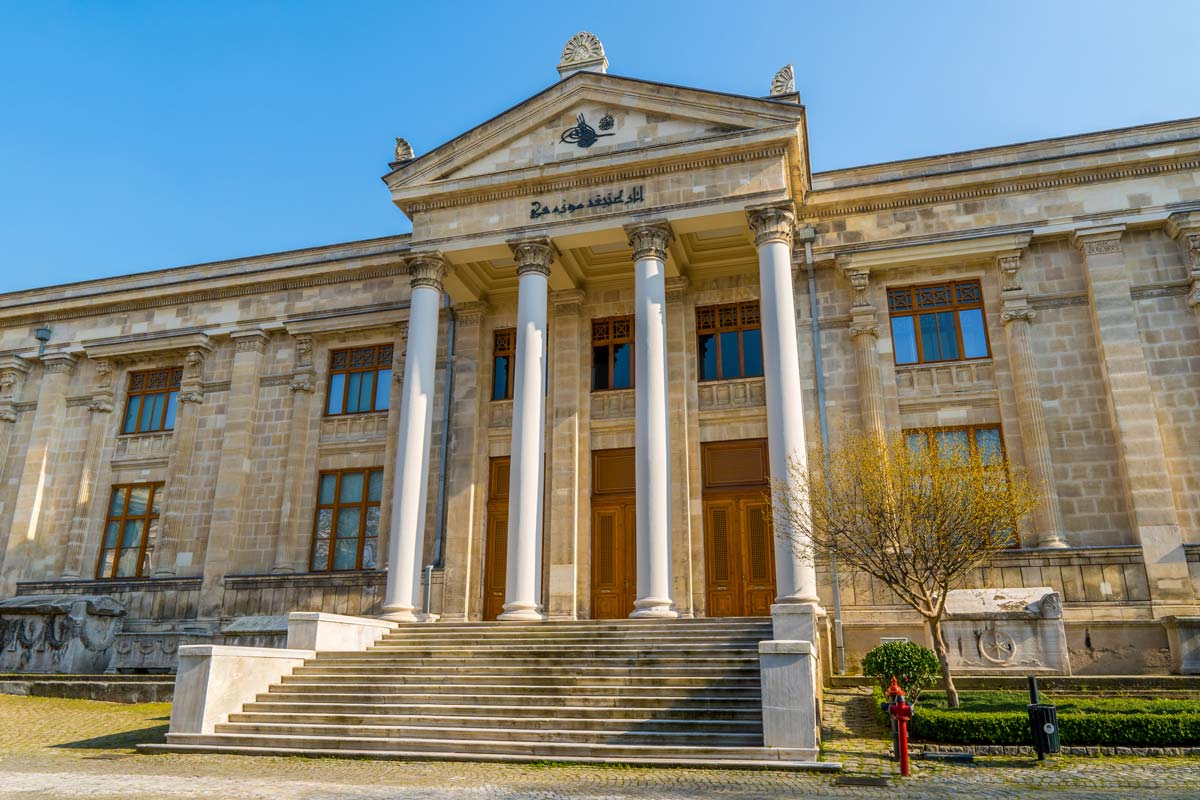 For the most part, attractions are open during Ramadan but may operate at special times. They are usually open as normal during the middle of the Holy Month.
However, during the three days of Eid al-Fatr, there is an official public holiday. This means that offices, schools, and most business establishments close for three days.
It's usual that during the first day of Ramadan, museums in Istanbul and other attractions will close for half a day, and they may also have different hours during Eid al-Fatr.
The Grand Bazaar is supposed to close for the whole Holy Month, but it is usually open as vendors still need to make money. Again, it may have special times, or you may see some stalls shut and others open.
---
Is it Safe to visit Istanbul during Ramadan?
Yes, it's safe to visit Istanbul during Ramadan. In fact, it may even be the best time to visit for those worried about safety, as during this Holy Month, people tend to be more charitable and hospitable.
Ramadan is all about bringing out the best of you, about being kind to others and yourself, and togetherness.
Of course, there are still the odd pickpockets and petty crimes which can happen at any time of the year.
---
Tips for Visiting Istanbul at Ramadan?
To make sure you are making the most of this incredible Holy experience, and also not offending anyone, here are some tips to take into consideration while visiting Istanbul in Ramadan…
Don't smoke or eat on the street. Those taking part in Ramadan will not be allowed to smoke or eat when the sun is up, so by doing this, you may accidentally cause some offense to some people.
Bring a headscarf for visiting mosques. If you are a woman, you need to have your hair covered when entering mosques, but it's ok to walk around the streets without a headscarf on.
Wear modest clothing. Always have your knees, chest, and shoulders covered, and don't wear anything too fitting.
Be prepared to wait. Istanbul is busy during Ramadan which means getting around Istanbul is a little more challenging. Taxis are usually always full and the metro and trams are packed with people. Pack your patience and be prepared for things to take longer.
Be open to trying new things. Even if you are non-Muslim, you will find that those taking part in Ramadan are happy to share their culture and traditions with foreigners. Of course, don't gate-crash someone's iftar, but if the opportunity presents itself, do take the opportunity to experience this special event. Try some dates or candies that are traditionally eaten this time of year.
---
FAQs About Visiting Istanbul in Ramadan
Here's what people usually ask us about visiting Istanbul in Ramadan…
Is Istanbul good to visit during Ramadan?
Istanbul is a great place to visit during Ramadan as visitors get to experience the atmosphere of this Holy Month first hand. However, due to attractions closing and the huge crowds, it might not be a good time to visit on the first day of Ramadan and during the three days of Eid al-Fatr if you are non-Muslim.
Can you visit Hagia Sophia during Ramadan?
The first day of Ramadan, Mondays, and the three days of Eid-al-Adha (not during Ramadan) are the only times when the Hagia Sophia is closed.
What are the rules of Ramadan in Istanbul?
During Ramadan, the rules are simple: nothing should pass your lips during the hours the sun is up. For non-Muslims, you do not need to follow these rules, but you should avoid eating, drinking, or smoking in public places as this may be seen as offensive.
---
Before You Go
So there you have it, that's everything you need to know about visiting Istanbul during Ramadan. As you can see, there really isn't much difference for tourists during most of the Ramadan month.
The only days you will experience something different are during the first day and the three days of Eid al-Fitr. If you happen to be visiting the city during this time, you are in for an exciting experience.
Ramadan is the biggest religious event in Islam, and to be able to experience it at one of the greatest cities in the world, is truly a special experience.
Disclaimer: Some of the links above are affiliate links. That means if you book or make a purchase through the links, we will earn a small commission at no extra cost to you! The money will help run this site! Thank you!