Tipping in Turkey is a common practice, but the amount you give usually depends on the situation and the quality of service. Generally, a humble 10% is added to the overall cost, but you may find yourself in some situations where you will want to tip more, but usually not less.
If you're asking yourself do you tip in Turkey and you're not sure what to expect from the tipping culture in Turkey, here is a quick guide to tell you when tipping is expected and what the average rate is.
Tipping in Restaurants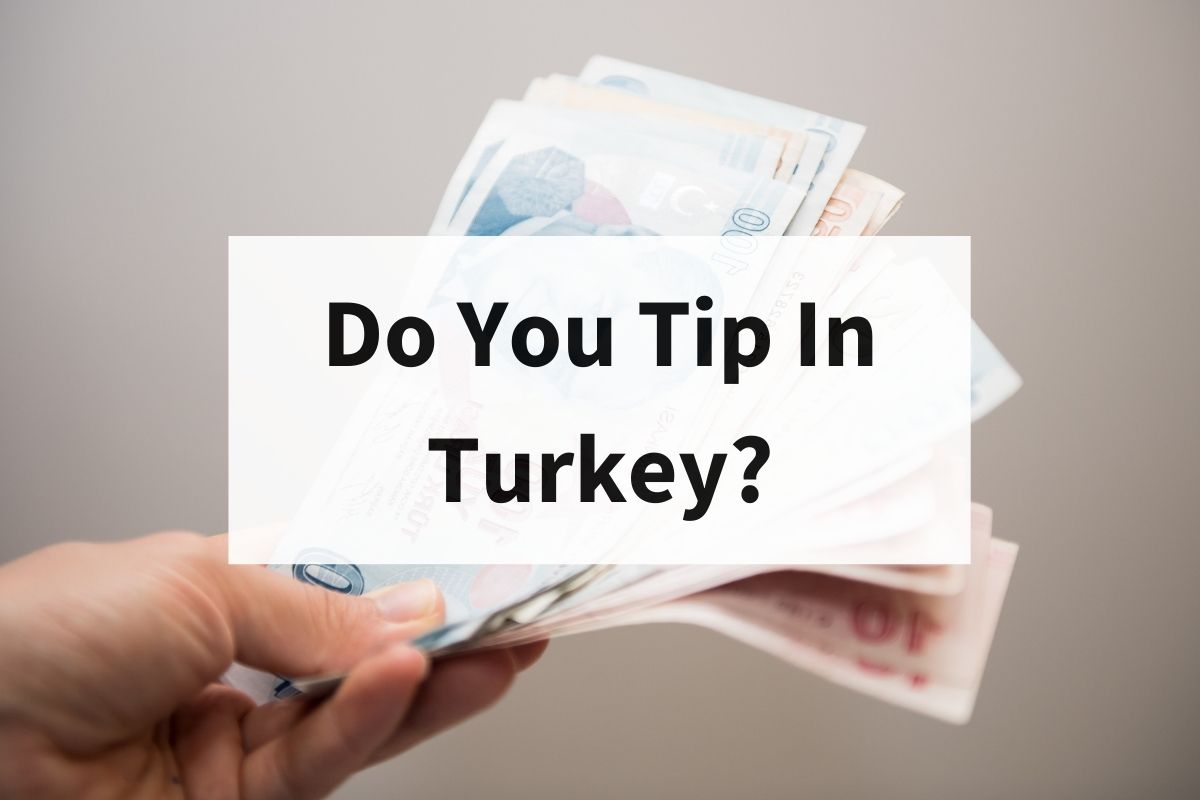 Restaurants in Turkey are the most likely places you will be expected to leave a tip. It is customary to leave a tip at restaurants if the service has been good.
However, it is not necessary to tip excessively. The lowest expected amount is around 10% of the total bill. If you enjoyed your experience and had above-and-beyond service or food, then you will not offend anyone by tipping more. Turkey is not a culture where they get offended if you tip too highly, they will appreciate that you thought their service was good.
If there is a service charge included in the bill, then you are not expected to leave an additional tip.
Tipping in Bars and Cafes
In bars and cafes in Turkey, tipping is usually not expected. Of course, if you receive excellent table service and you feel the waiter did a good job, then it's appreciated. If you are happy with the service, leaving a small tip or rounding up the price of your order is a nice gesture.
Tipping in Hotels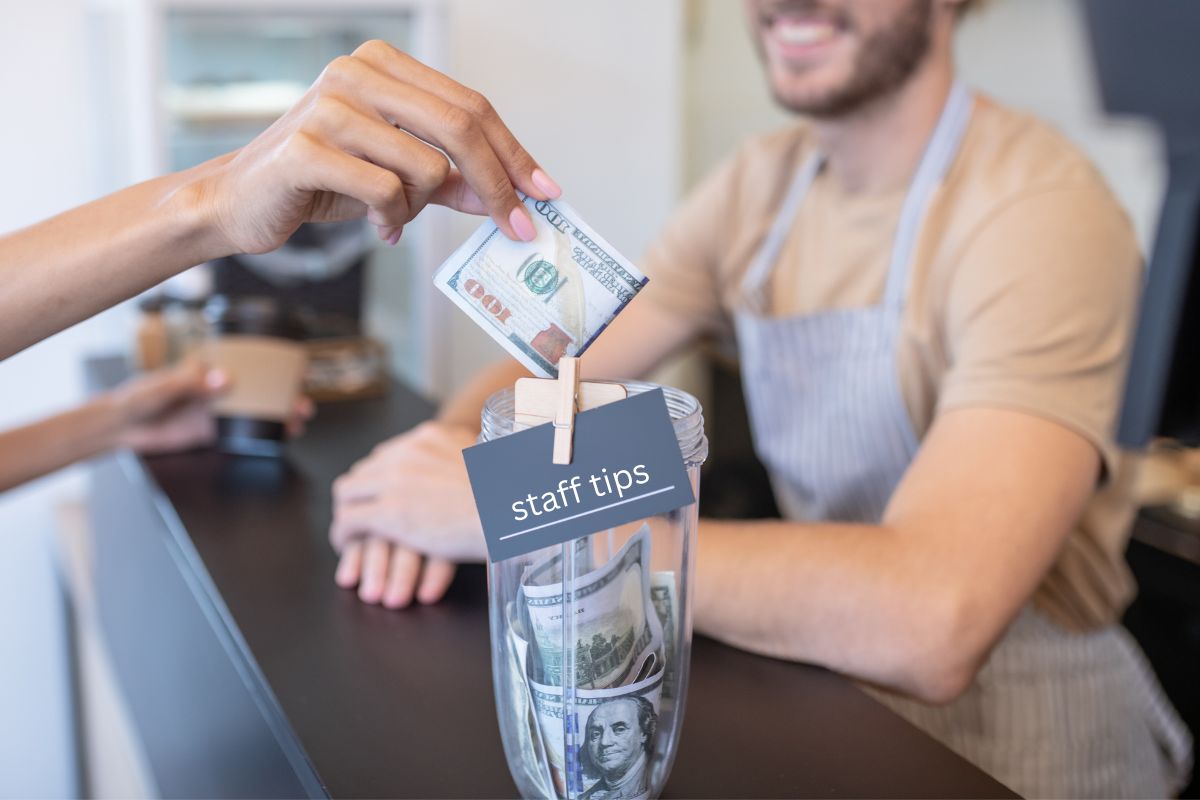 In some cultures, it's expected to leave a tip for the housekeeping staff in hotels. In Turkey, it is not expected but it is customary to tip your housekeeper.
In some hotels, an envelope or bag is kept in the room for you to place a tip into, or you might see a "staff tip" box in the reception.
Room attendants and housekeeping staff do not expect a huge tip, but if you think they have done a good job of making up your room, you can leave $1/$2 USD worth of Lira in the room for them.
Tipping in Taxis
Tipping in taxis is not necessary in Turkey, but is often appreciated to round up the fare if you have received good service. If you are using Uber in Istanbul, you have the option of adding a tip onto your ride at the end, but it's not expected for you to do this.
In some cases, you may hire a taxi driver to serve as a driver for the day, such as in Cappadocia where attractions are hard to get to using public transportation.
In this instance, it's customary to give your driver a small tip. The recommended amount would be 10% of the price you have agreed.
Tipping in HamMams, Spas, and Salons
If you are visiting a Turkish Bath, spa, or salon, then tipping is appreciated. The amount you tip can depend on the service you received, but 10% of the total bill is usually appropriate.
When tipping in salons where you are served by multiple people, remember that your tip is often shared between the staff, so you might want to be a little more generous so they each get a respectable cut. But it's up to you to decide this.
Read more: Best Turkish Baths in Istanbul
Tours ANd Tour Guides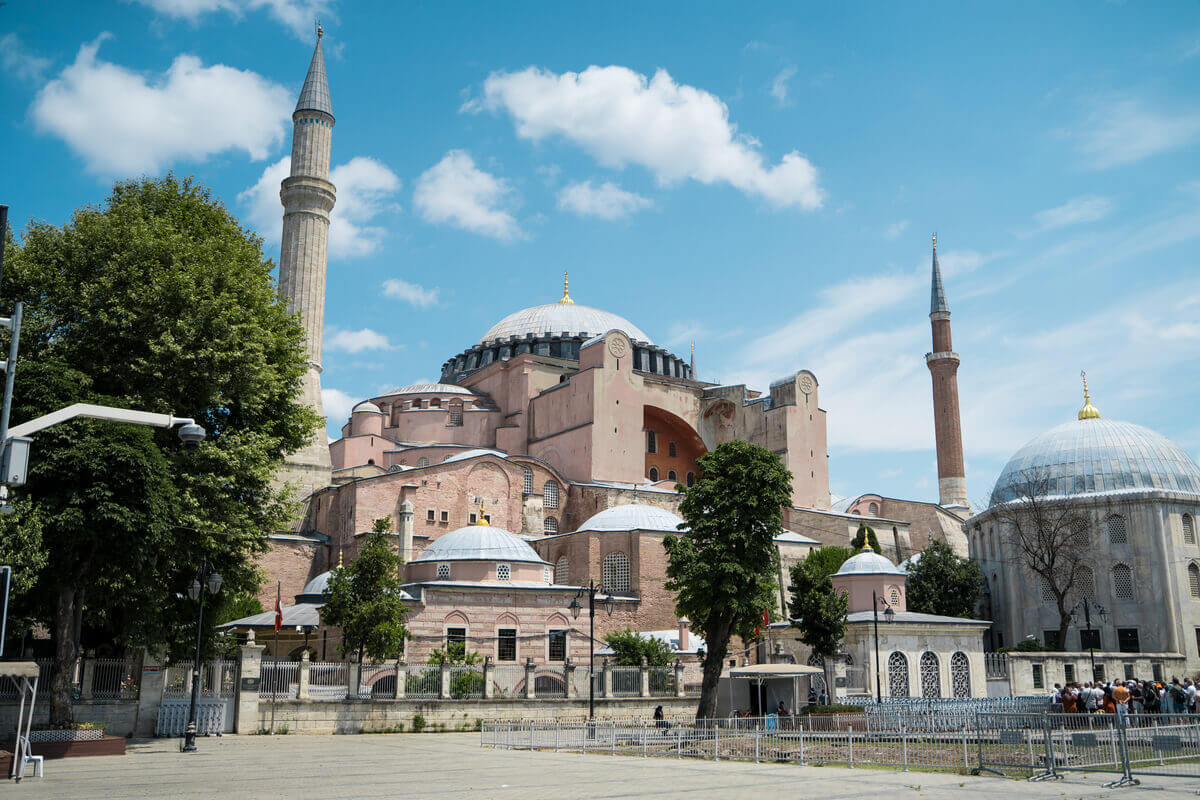 There is only really one area where tipping is expected in Turkey, rather than appreciated, and that's on guided tours. If you have booked an organized tour that comes with a guide, then most guides will expect a small tip at the end of the experience.
Of course, like always, the amount you give is dependent on the quality of the service. Usually, $10 USD per person, per day, is a good base to start with tours.
If you have taken a free walking tour, you might want to give only $5-$10 USD per person since it's only a couple of hours. Likewise, if you visit a museum or historical site, such as the underground cities in Cappadocia, then you might want to offer up to $10 USD depending on how much you enjoyed the tour.
The driver usually doesn't expect a tip, but if you think they drove well and took great care of you, then it's polite to give them a small tip as a token of your gratitude.
Read more: Tours in Cappadocia You Cannot Miss and Best Tours from Istanbul to Cappadocia
What Currency Do You Tip In?
The official currency in Turkey is the Turkish Lira, so it is best to tip in the local currency. USD and Euros are accepted in some parts of Turkey, especially the touristy areas and when booking tours.
Typically, when giving a tip you should tip in Lira because this means the person receiving the tip can spend it without the need to exchange it.
However, if you have run out of Lira and are not near an ATM, they might accept your tip in Euros, British Pounds, or USD. But since they have to exchange it for Lira, they might not accept this.
Aside from these currencies, you should always tip in the local currency.
Tipping in Turkey FAQs
Can You Tip Using a Credit Card In Turkey?
In most cases, tipping is a cash-only service. In some restaurants when you pay by credit card, it might offer you the option to add a tip during the payment process. However, it's better to give your tip in cash when you can, as that way you know the tip goes to the server and not into the company.
How Do I Know What Amount to Tip In Turkey?
Working out how much you tip in Lira is always a struggle because the exchange rate is always fluctuating. We always recommend working out how much you want to tip in USD, and then converting it on the day. Otherwise, you could tip 20 Lira in January and be giving $1, and tip the same a year later and be giving $0.50.
Is it Rude Not to Tip in Turkey?
It is considered rude to not leave a tip in a restaurant or for a tour guide, but if you forget to tip your housekeeper or don't want to leave a tip in a taxi, you won't cause offense. It's only considered rude if you don't leave a tip in a restaurant or do not tip your tour guide.
Final Thoughts On Tipping In Turkey
While tipping in Turkey is a common practice, it is not mandatory, and you should remember that you should only tip if you are satisfied with the service.
While in some places, tipping is more expected than in others, it is always up to you how much you give, if you want to give at all.
If you are unsure whether or not to tip, it is always best to ask a local to find out what the custom is for that particular establishment.
Remember – tipping is a thank you for good service, not an obligation.
Disclaimer: Some of the links above are affiliate links. That means if you book or make a purchase through the links, we will earn a small commission at no extra cost to you! The money will help run this site! Thank you!