If you are visiting Cappadocia for the first time, one of the best ways to explore this vast region is by taking a tour. There are plenty of tours in Cappadocia that showcase some of the most unique features of Cappadocia, from the unique fairy chimneys to the hidden rock-cut churches, even on a hot air balloon ride!
However, with so many tours to choose from, it can be tough to decide which one is right for you. In this article, we will take a look at some of the best Cappadocia tours available, and help you pick out the perfect one for your next trip!
---
Comparison Table Of The Best Cappadocia Tours
Are Tours In Cappadocia Worth It?
If you know us, you know that we aren't exactly the fondest of tours. We have been on quite a few tours all over Turkey, while some are decent, some just don't let you fully appreciate the attraction. Tours can be crowded and sometimes you have a tour guide that doesn't speak English.
However, we found that the tours in Cappadocia were generally quite nice. Because public transportation is quite hard to navigate in Cappadocia, the tours allowed you to see plenty of sights in Cappadocia in a short amount of time. It is perfect for those with only a few days in Cappadocia.
Many of the activities in Cappadocia are only available through a guided tour, so visitors that don't take them are missing out on a big part of Cappadocia (ex. hot air balloon tours, ATV tours, horseback riding tours, etc).
Although we don't generally recommend tours, they are a necessity in Cappadocia if you what to fully appreciate what this region is known for.
---
What Are The Best Tours In Cappadocia?
1. Hot Air Balloon Tours At Sunrise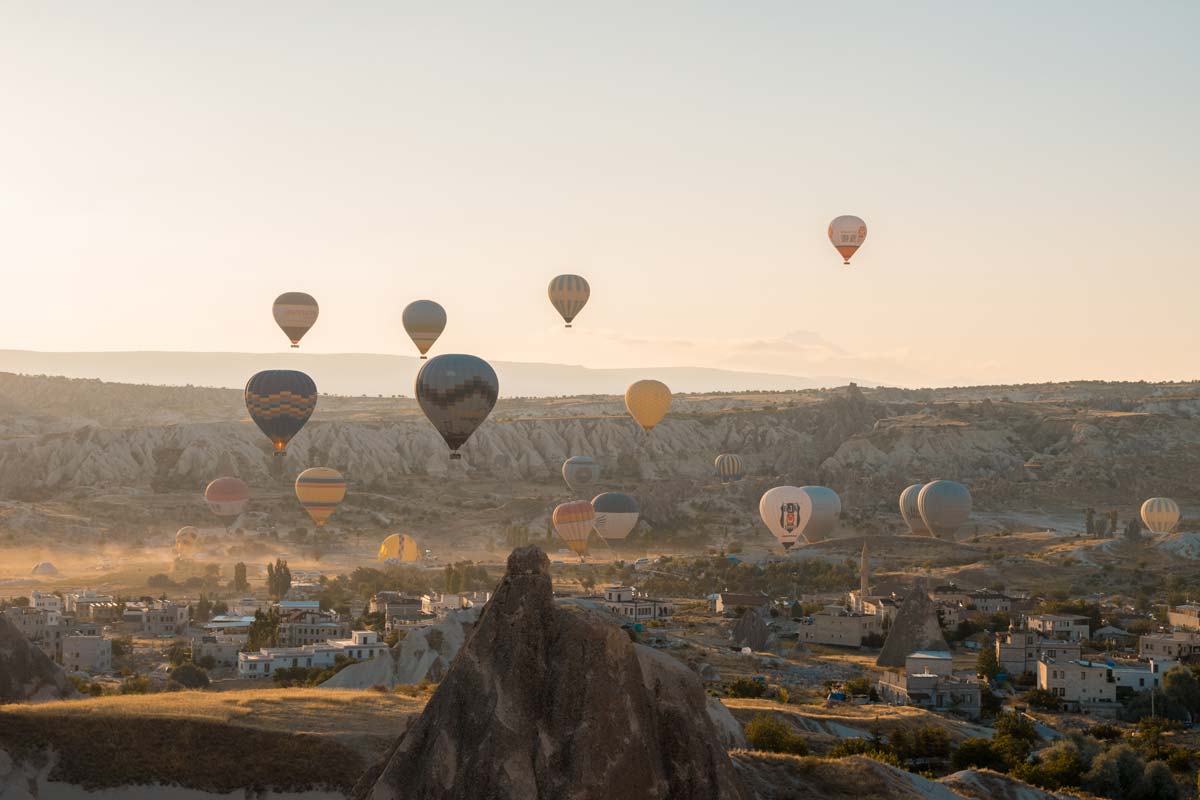 Without a doubt, the most spectacular tour in Cappadocia you must participate is the hot air balloon tour at sunrise. This is when nearly a hundred hot air balloons take off in the sky, and visitors can admire the beauty of the landscape from above.
From above, not only do you get some of the best views, but your hot air balloon operator can get you close to some of the coolest rock formations in the region to get a unique perspective of them. Combined with the beautiful colors of the sunrise, you have yourself a fairytale-like experience!
The general itinerary for the hot air balloon flight in Cappadocia is about the same.
Pick up from hotel
Breakfast
Driven to hot air balloon takeoff site
Hot air balloon experience
Champagne and snacks once the balloons have landed
Transport back to your hotel
The only variation is the number of people on your balloon and the amount of flight time. You can have as few as 6 people to as many as 30, and your flight time can be anywhere from 45 minutes to 90 minutes. Of course, the ones with fewer people and longer flight time are more expensive.
Everything was very clear. Picked up at 4 am, managed to take off by dawn (the best photos turned out at the very dawn). The flight took a full hour – with beautiful views! At the end of the flight – juice in glasses, certificates and bags with breakfast. I definitely recommend.

Viachaslau
2. Green Tour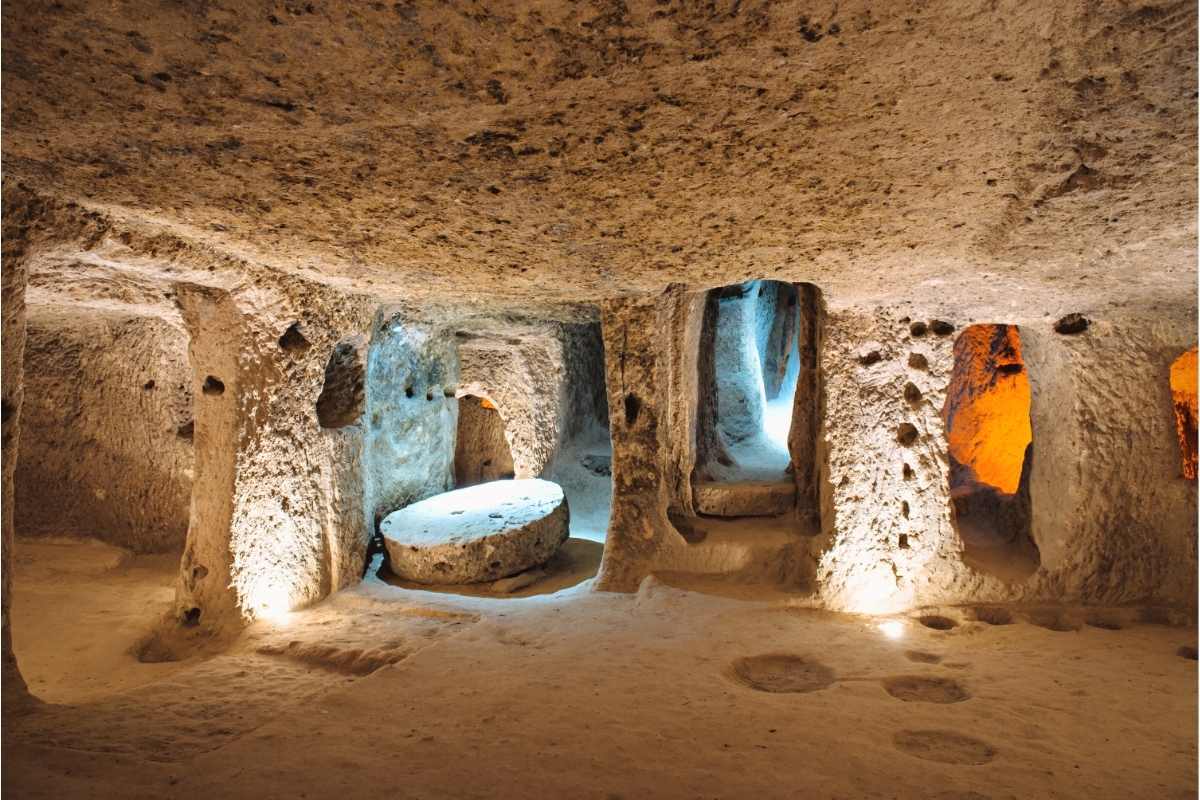 The green tour is also known as the South Cappadocia tour, as it includes sites typically on the southern part of Cappadocia. These are the following stops:
Esentepe Viewpoint (Pigeon Valley Viewpoint)
Derinkuyu Underground City
Ihlara Valley
Belisirma Village (next to Melendiz River)
Selime Monastery
Onyx Jewelry Factory
We highly recommend the green tour as many of these attractions are very hard to get to via public transportation.
Some of the sights of this tour (such as the Derinkuyu Underground City and Ihlara Valley) are must-visit for anyone visiting Cappadocia, and the best way to get to them is through a guided tour.
If you are only visiting Cappadocia for a few days (less than 3), then the green tour allows you to see places you otherwise wouldn't have the time to do so independently. We recommend picking a small group tour for the green tour because you get more personalized attention and information!
We enjoyed the tour a lot. Our guide was great, very knowledgeable and with outstanding English, he gave us a lot of information during the tour and made it more interesting. The tour itself is amazing as well, we enjoyed the breathtaking views as well as a lunch in a very authentic floating restaurant.

George from USA
3. Red Tour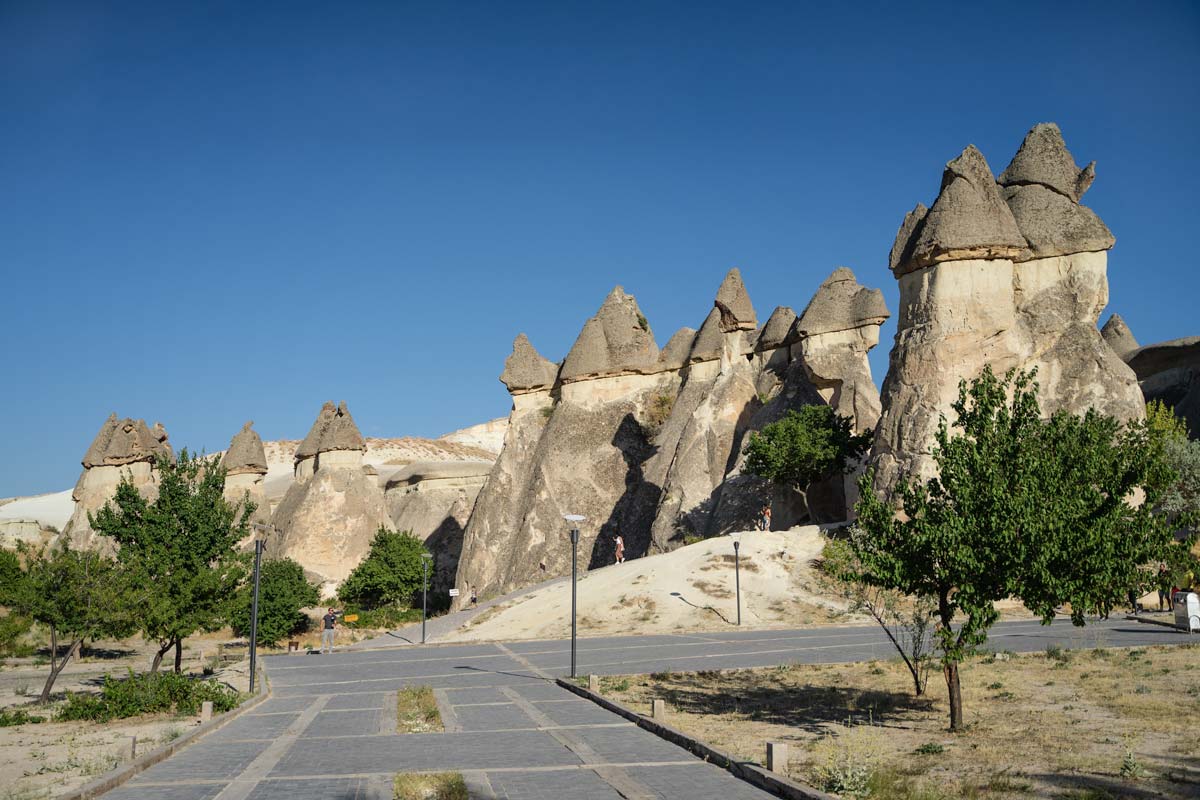 The Red Tour in Cappadocia is known as the North Cappadocia tour, as it focuses on the attractions in the northern part of Cappadocia. These are the stops on the tour:
Uchisar Castle
Goreme Open Air Museum
Cavusin Village
Avanos Town (Pottery Workshops)
Pasabag Monks Valley
Devrent Valley (Imagination Valley)
Though we would recommend the green tour more (since the sights are harder to get to), the red tour is also great as it takes visitors to some of the most iconic attractions in Cappadocia. The most famous one has to be the Goreme Open-Air Museum, home to numerous cave churches with ancient frescoes.
Visitors also can explore Uchisar Castle, one of the tallest points in Cappadocia. From there, you can get stunning views of the valley and all of its features.
If you combine the red tour and the green tour, you can effectively see most of Cappadocia in a very short amount of time. That is why the two tours are some of the best in Cappadocia.
A very well managed tour with a super friendly and knowledgable guide. Every place we visited was enjoyable and the background very well explained. I would like to thank Noor for making the tour so enjoyable with her depth of knowledge and wit. The included lunch was at an exclusive restaurant with delicious food and drink. (…)

Traveler from India
4. ATV Sunset Tour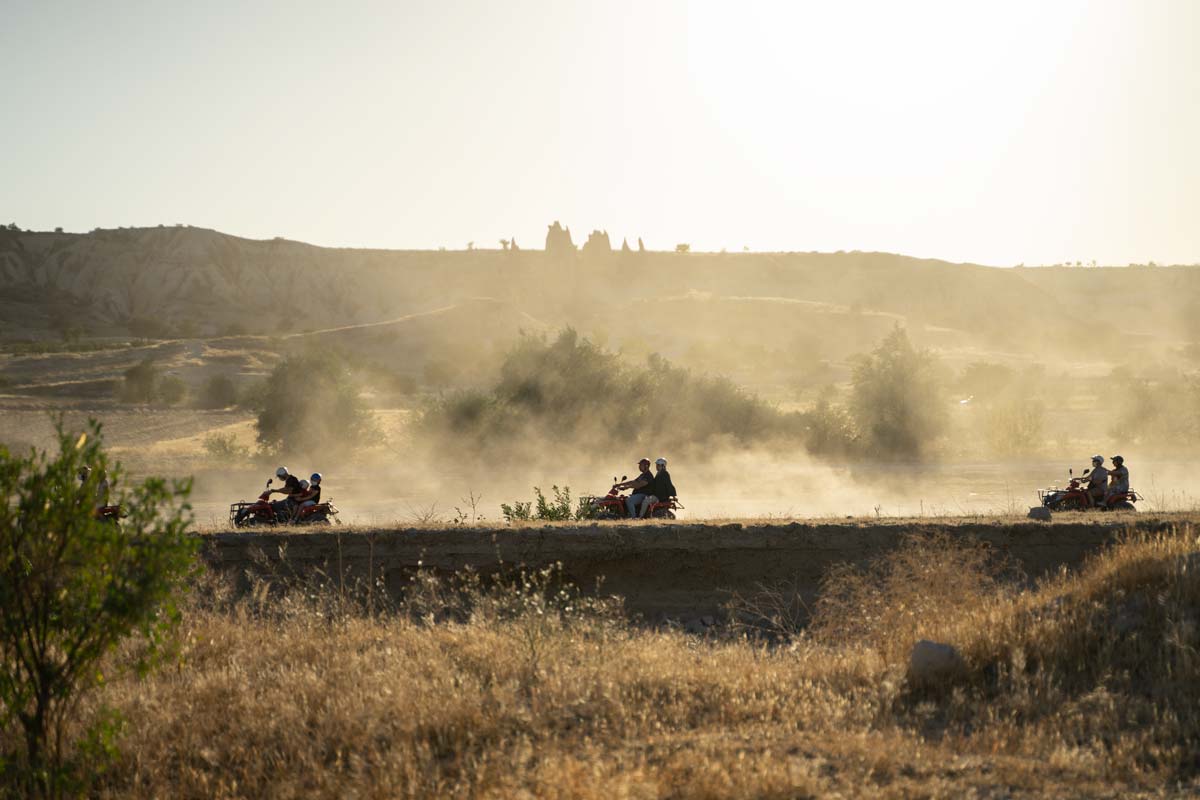 The ATV sunset tour is one of the best ways to explore the beautiful and rugged terrain of Cappadocia. The tour takes you off to some off-the-beaten places in Cappadocia, where you can admire some of the fairy chimneys and rock formations without the massive crowds.
You are driving your own quad bike for the entire tour, which is fun and exhilarating. The tour guides are very knowledgeable and will make sure you are driving safely while also enjoying the scenery.
The tour ends with a beautiful sunset at Rose Valley, where you can see the sun dip below some of the most iconic formations of Cappadocia. enjoy the views with a cup of tea or coffee. If you love adventure and the thrill of driving an ATV, this is the perfect tour for you!
Hasan was an awesome guide, I recommend taking a private tour so you can go at your own pace with a guide. You have the opportunity stop at scenic areas and take pictures, but if you want to continue you have the flexibility to ride more. It was a fun experience and was safe. Would recommend for adventurous travelers.

Berk from USA
5. Horseback Riding Tour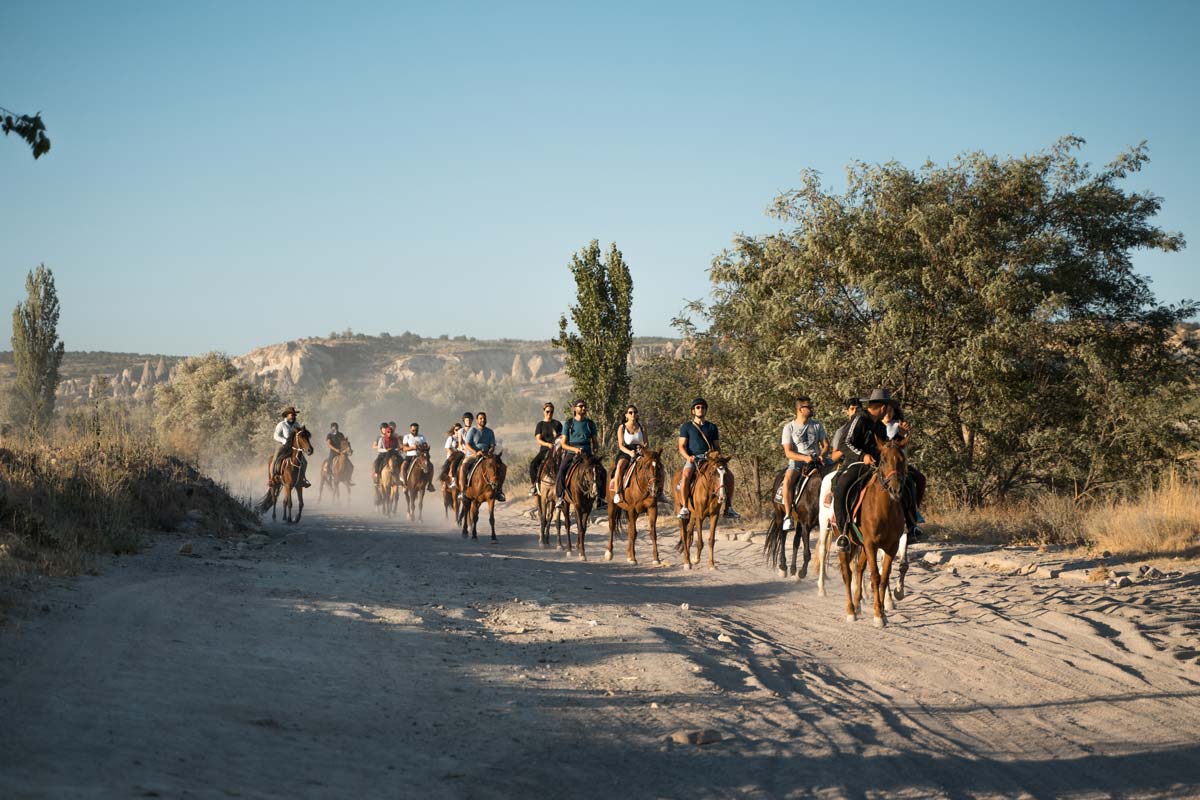 If the ATV tour is a little bit too much for you, consider the peaceful and relaxing horseback riding tour. This Cappadocia excursion is perfect for those that are traveling with kids and would still want to explore the hidden gems as it takes you to remote places that are harder to reach.
Cappadocia is sometimes known as the "Land of the Beautiful Horses". Though the origin of that name is hard to verify, there are plenty of horse ranches in Cappadocia with a local Turkish Cowboy. Many of these horses in Cappadocia are well taken care of, and it is a pleasure to be able to go horseback riding and enjoy the scenery at the same time.
An amazing experience! The horses where incredible and accessible to everyone, even if you've never rode before. A must in Goreme!

Carolina D.
6. Turkish Night Show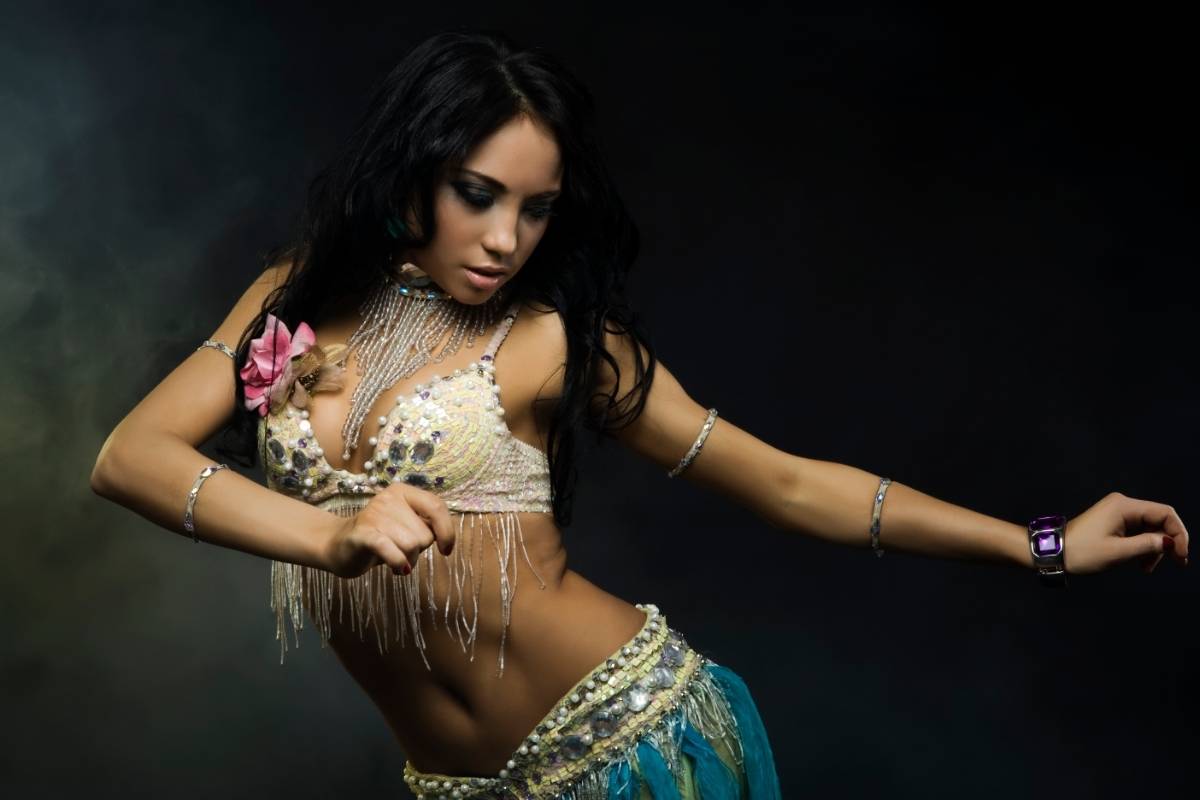 Cappadocia doesn't have amazing nightlife like you would find in places like Istanbul or Antalya, but it does have an entertaining Turkish Night Show with traditional dances from various regions around Cappadocia.
Guests can watch belly dancers perform as they enjoy a delicious and authentic Turkish dinner in a cave restaurant. But make sure you don't eat too much, because you might get the chance to dance with some of them at the end of the performance!
If you looking to spend a night in Cappadocia with a lively atmosphere, lots of music, and a way to learn more about Turkish culture, then look no further than the Turkish Night Show!
Great value for money. I have been to many Turkish Dinner shows and this was by far was the best. don't eat too much of all the yummy entrees and main course otherwise you won't be able to dance with the pretty ladies and handsome men!

Traveler from Australia
7. Blue Tour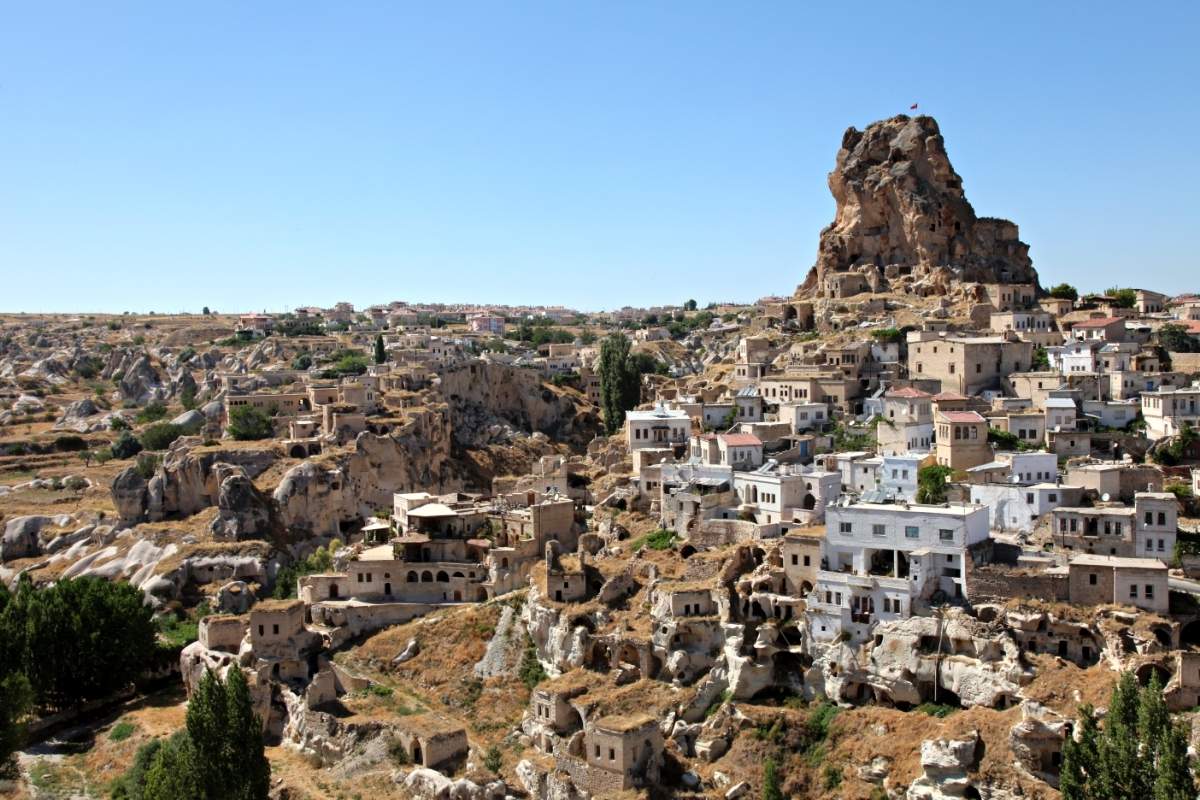 The Blue Tour is one of the most uncommon tours in Cappadocia, often overshadowed by the green tour and the red tour. While those two tours are definitely much better for first-time visitors, anyone looking to explore off the beaten path might appreciate participating in the Blue Tour.
Here are some of the stops on the Blue Tour:
Red Valley and Rose Valley
Uchisar
Ortahisar
Derinkuyu/Kaymakli/Ozkonak Underground City
The blue tour also typically involves quite a bit of hiking at Red Valley and Rose Valley, so visitors should be physically and mentally prepared for it.
Ortahisar is one of the most unusual towns in Cappadocia and is not frequented by travelers. Here you can see the Ortahisar Castle, which is similar to the Uchisar Castle, but not as well maintained.
Nonetheless, seeing this giant rock formation amidst small traditional houses is a unique experience worth having, but we just don't recommend it over the more popular attractions.
Visitors also get to explore one of the three most popular underground cities in Cappadocia to learn more about how people lived in the region in ancient times!
8. Vineyards & Wine Tasting Tour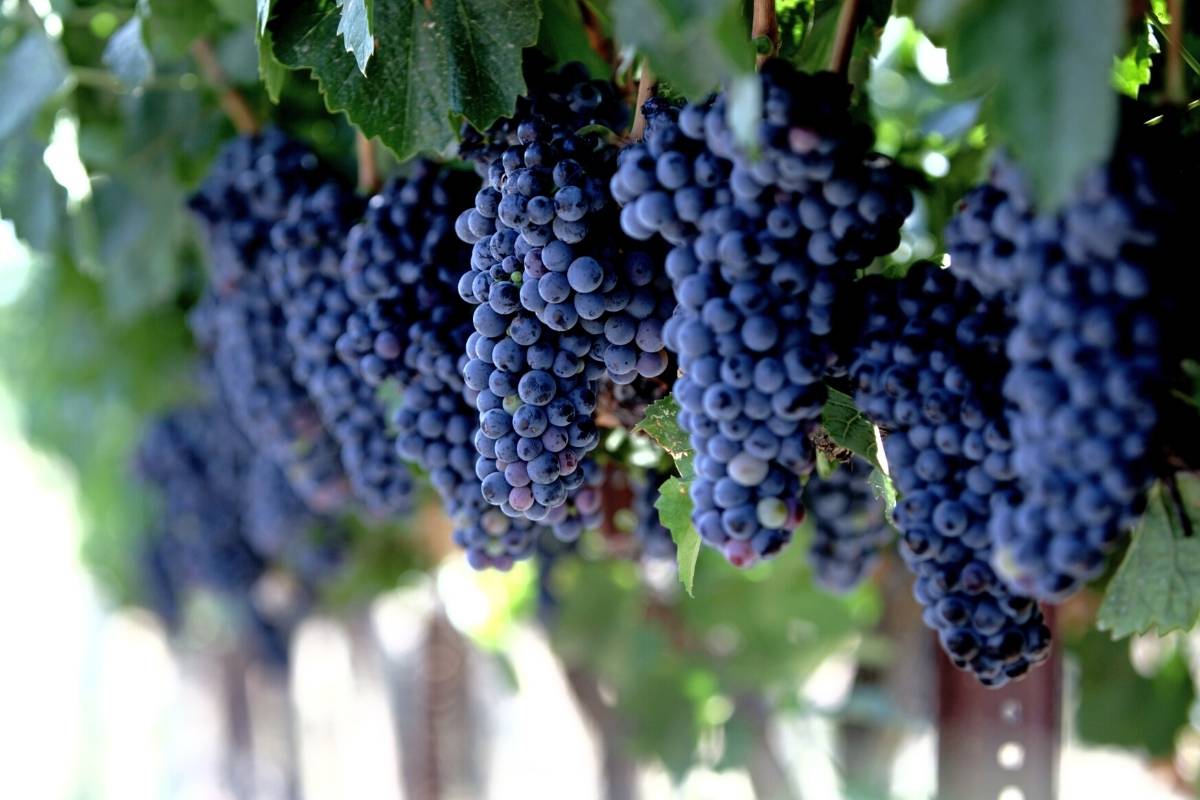 The art of winemaking is a historic tradition in Cappadocia. Unfortunately, as an Islamic country, alcohol is forbidden and not many visitors get to experience this amazing heritage of the region. It is believed that the local winemaking traditions date back to the Hittites, around 1300 BCE.
This makes it one of the oldest practices in Cappadocia!
One of the most unusual practices in wine-making is using pigeon poop to fertilize the soil. In fact, when you explore the valleys in Cappadocia, you'll see plenty of pigeon houses (dovecotes) that are built on the cliff faces. They were used to capture pigeon droppings!
Well, no more spoilers for this tour! Visitors can visit the numerous vineyards in the region and get sloppy drunk off free and delicious wine. What is there not to love?
A great experience and the tour guide was super knowledgeable of Cappadocia. She took us to 3 wineries and we made a few additional fun stops on the way like the spice market and the center of cappa and more. Plus a complimentary bottle of wine! I recommend to anyone visiting.

Traveler from USA
9. Classic Car Plus Photoshoot Tour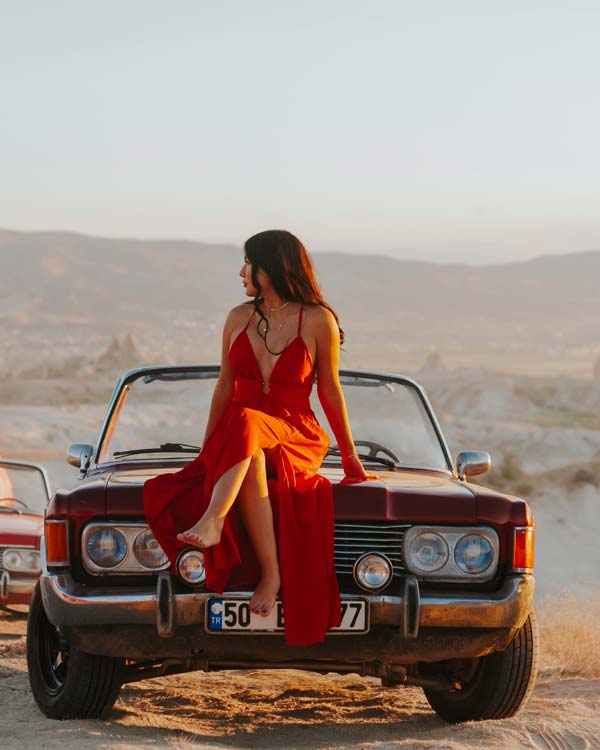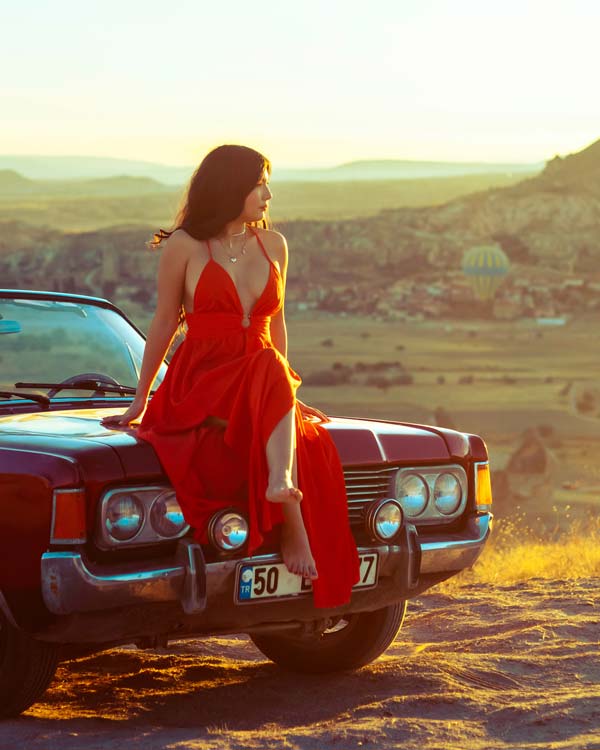 If you are looking to up your social media "game", then you must consider the classic car & photoshoot tour. This tour takes you to some of the best photo spots in Cappadocia during sunrise, where you can be photographed by a professional photographer with the hot air balloons in the sky.
This is a three-hour tour and you'll be taken to several of the valleys in Cappadocia, including, Güllüdere Valley, Swords Valley, Rose Valley, Love Valley. At the end of the tour, the photographer will give you all of the photos he or she has taken, and you are free to do anything you want with them.
There is no better place to remember your trip by than having a professional photographer follow you around and take photos that you'll remember for a lifetime!
A great time with pleasant and super professional people. We had a magical time!

Julien from France
10. Private Driver & Guide Tour
Perhaps our favorite tour in Cappadocia is the private driver & guide tour. This allows you to customize the type of itinerary you want. You get to choose where to visit, what to eat, and when to go! But of course, if you need any recommendations, the tour guide is more than happy to assist with your excursion!
If you don't mind a little bit of planning, we highly recommend you to hire a private driver and a tour guide for a full day and follow our full Cappadocia travel guide to plan your stops. Some of the places we highly recommend are the Salt Lake and Ihlara Valley, two sights that are incredibly hard to get to without a driver.
For its flexibility and value, the private driver & guide tour is a must in Cappadocia. You are also guaranteed an air-conditioned vehicle, which you might not find if you are getting a taxi!
Hiring a personal driver for four hours was an excellent way to see Cappadocia. Salaame, our driver, spoke English and took us to the vantage points and the open air museum. He was punctual and polite. We were happy to have seen the area without having to walk in the heat.

Traveler from USA
11. Cappadocia Cooking Class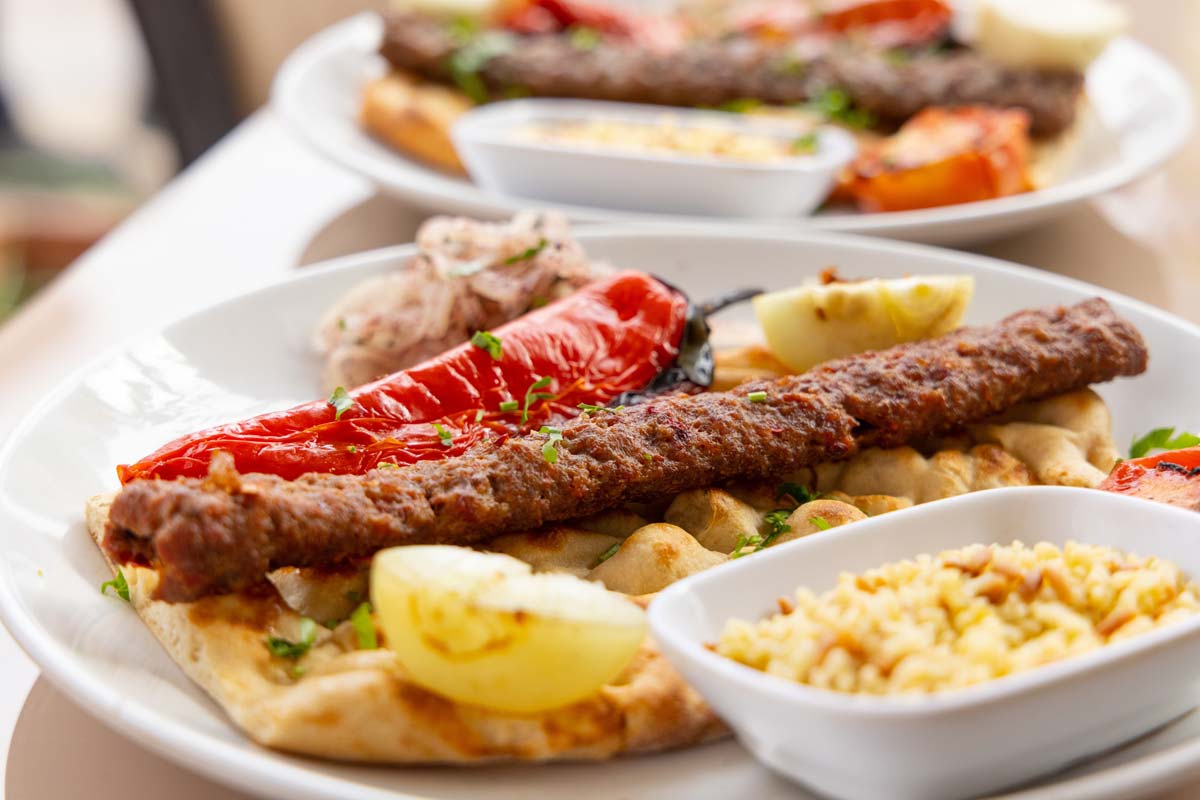 If you are interested in the culinary traditions of Cappadocia and the Central Anatolian region, then a Cappadocia cooking class is a must! On the tour, you learn how to make traditional Turkish dishes such as borek pastries, stuffed eggplants, and even baklava!
The tour starts with shopping for ingredients from a local market. Then you'll head to the local's home where he or she will teach you how to make a 3-course traditional Turkish meal. The tour finishes off with some Turkish coffee, and it is even suitable for vegetarians!
It is a great afternoon and activity for all types of travelers, especially those with kids!
It was one of the best experiences we had at Cappadocia. My son was so happy to find a friend and he was so happy to be there. The hosts were able to speak very good English. The food was fantastic and the company was great.

Khurum A.
---
What Is The Best Tour Company In Cappadocia?
Getting tours in Cappadocia can be quite tricky, simply because there are so many tour operators in the region. Unfortunately, not all tour operators are good, and that could mean a ruined vacation for you. Especially when it comes to hot air balloon tours, you want to go with a reputable company so you can guarantee your safety. Some companies in Cappadocia are better than others.
But if you are a traveler, how do you differentiate which tour company is good or bad besides spending hours online looking through reviews? It is not quite a practical solution.
That is why we recommend the website GetYourGuide. GetYourGuide is a reliable site that uses only the most reputable tour companies in Cappadocia. They make sure that you don't end up with a tour company that might scam you and overcharge you, or worse, jeopardize your safety!
In fact, we use GetYourGuide religiously when we travel, especially with their free 24-hour cancellation policy! Thousands of people are booking their tours in Cappadocia online now via GetYourGuide instead of doing it in person, and we would recommend you to do the same if you want to save yourself some headaches!
---
FAQs
What are the best tours in Cappadocia?
Without a doubt, the best tours in Cappadocia are the sunrise hot air balloon rides, the green tour, the red tour, and one of the two: the ATV sunset tour or horseback riding tour!
How Many Days In Cappadocia Is Enough?
Generally speaking, 3 to 4 days in Cappadocia is enough time. This is perfect for taking a few of the Cappadocia tours, go hiking, and just relaxing and enjoying Cappadocia's beautiful scenery!
---
There are many tours in Cappadocia that give tourists a deeper understanding and appreciation of this historic region. We have listed some of the best ones above! We hope you have a fun and enjoyable trip in Cappadocia!
Disclaimer: Some of the links above are affiliate links. That means if you book or make a purchase through the links, we will earn a small commission at no extra cost to you! The money will help run this site! Thank you!