Turkey's unique geographical location between two continents (Europe and Asia) has confused many travelers when it comes to its official currency. Does Turkey use the Euro like many other European nations? Or does it have its own unique currency?
Although the official currency of Turkey is the Turkish Lira, travelers might find that some places in the country accept Euros. Typically speaking, the more touristic the place, the higher the chances of them accepting Euros.
Let's look into what tourists need to know about using Euros in Turkey!
---
Can You Use Euros In Turkey?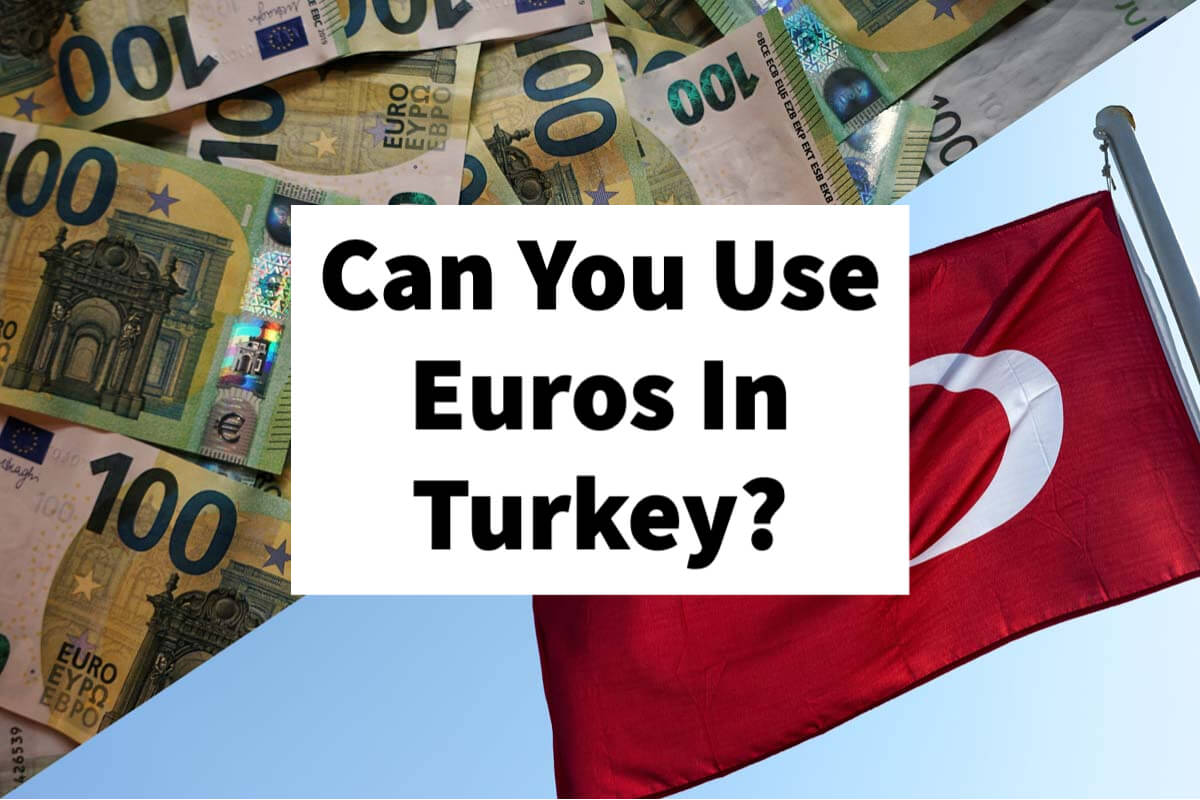 There are many scenarios where travelers can use Euros in Turkey, especially if they are in popular destinations such as Istanbul, Cappadocia and Antalya. Though it is not guaranteed, shops, restaurants, hotels, bazaars and travel agencies in those areas are more likely to accept Euros. The closer you are to the historic center, or the touristy areas of the city, the higher the chances.
Tourists can also typically use Euros if they are flying out of an international airport such as Istanbul Airport (IST) or Sabiha Gokcen International Airport (SAW). Regional airports that only offer domestic flights usually do not have shops that accept Euros.
However, travelers wanting to make the most out of their budget should avoid using the Euro and use the Lira instead, the official currency of Turkey. Most vendors have a markup when they charge in Euros, which means that you'll pay an inflated price when using Euros compared to the local currency.
---
What Is The Currency In Turkey?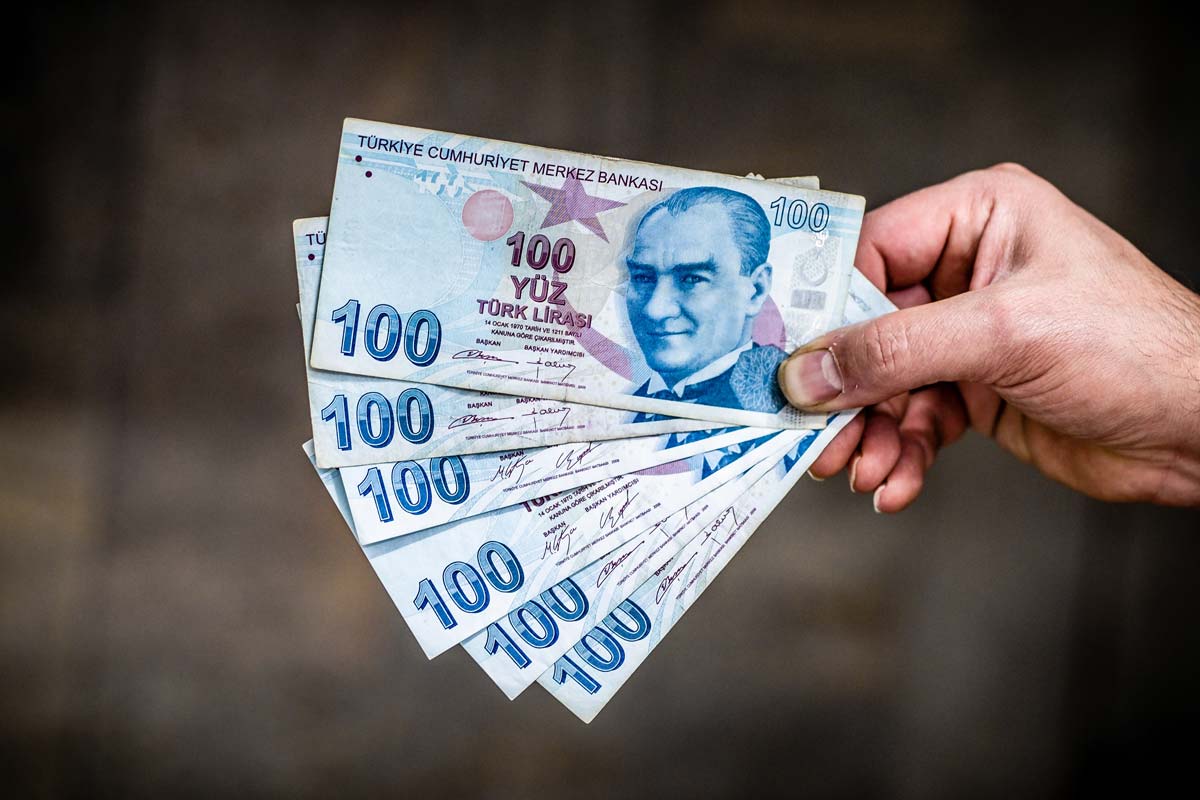 The official currency of Turkey is the Turkish Lira (TRY). It has been the national currency since 1927. It is also the official currency in the Turkish Republic of Northern Cyprus and is used in Turkish-occupied northern Syria.
One Lira is divided into 100 kurus (kuruş), similar to how one Euro is divided into 100 cents.
There are 6 denominations of the Turkish Lira banknotes. They are:
5 Liras
10 Liras
20 Liras
50 Liras
100 Liras
200 Liras
There are 5 denominations of the Turkish Kurus coins. They are:
5 kurus
10 kurus
25 kurus
50 kurus
1 Lira
---
Can You Use Credit Cards In Turkey?
For those traveling in Turkey with Euros, you might be better off using credit cards. The majority of the shops in Turkey accept major credit cards such as Visa and Mastercard. American Express cardholders might have a more difficult time, but more and more places are accepting them nowadays. It's wise to always ask before making any purchases.
Though credit cards are widely accepted, there may be a small fee charged by the merchant for the transaction. It is best to inquire about this beforehand so you don't get caught by surprise. If your credit card also charges a fee for using it abroad (which most don't), you'll need to do some calculations to decide which method of payment is better for your wallet.
Even with the additional small fee per transaction, it is almost always more economical to use a credit card instead of Euros in cash.
---
Exchanging Money In Turkey
If using Euros in Turkey is not the wisest option, then is it better to exchange it in Turkey for Lira? That depends on the money exchange and the exchange rates.
There are money exchanges in Turkey that will give you a great rate and make it more cost-effective to swap your Euros for Lira. When exchanging money, you'll want to find a reputable money exchange because some might scam you by giving you counterfeits.
Don't exchange your money at the airports. The money exchanges there are some of the worst in the country. You can easily lose up to 20 percent of the value of your money instantly by using one of the airport money exchanges.
---
Taking Cash From ATMs In Turkey
The best way to get the most out of your money is by taking cash out of one of the ATMs in Turkey. If you have a debit card or credit card that allows you to do so, you will find an international exchange rate that is very close to the actual rate.
There are several things you need to be aware of when doing this.
Make sure you have a card that does not charge foreign ATM withdrawal fees or foreign transaction fees.
Make sure you use an ATM that doesn't charge a fee. For cards issued from USA, Ziraat Bankası and a handful of other ATMs don't charge a fee.
Make sure you tell your card issuer that you are traveling abroad. Set an international travel notice or they might think it's a fraudulent transaction and freeze your account.
---
Can You Use Euros In Istanbul?
Not all vendors in Istanbul will accept Euros, and for those that do, they often charge a markup. This means that you'll pay a lot more when you use Euros compared to using Turkish Liras.
Most of the vendors that accept Euros in Istanbul are in the touristic areas. Neighborhoods such as Sultanahmet, Eminonu, Taksim, Kadikoy and Balat are where you can find the most businesses that accept Euros.
Because there are many money exchanges in Istanbul, it is usually better to exchange your Euros for Liras for a better deal.
---
Frequently Asked Questions
Can You Use British Pounds In Turkey?
Generally speaking, you can pay with British pounds in the touristic areas of Turkey. Istanbul, Cappadocia, and Antalya are popular destinations where merchants are most likely to accept GBP. However, paying in a foreign currency like GBP will most likely give you a worse deal than paying with the Lira.
Can You Use USD In Turkey?
Not all businesses in Turkey will accept USD, but most do in popular touristic destinations. Places like Istanbul, Cappadocia, and Antalya will have more vendors that accept USD compared to the rest of the country. However, most businesses charge an inflated price when paying in USD.
---
So, Can You Use Euros In Turkey?
If you have read until the bottom of the post, you'll know that you can most likely pay in Euros in the touristy areas of Turkey. However, paying with Euros in Turkey is not the most economical option when compared to paying with Turkish Lira, the national currency.
Disclaimer: Some of the links above are affiliate links. That means if you book or make a purchase through the links, we will earn a small commission at no extra cost to you! The money will help run this site! Thank you!