If you're on the hunt for an incredible coastal resort, Bodrum simply has to be one of the first options on your list. Famed for spectacular golden sands, an abundance of markets upon the most elegant of streets, and perhaps best of all, it's home to one of the Seven Wonders of the Ancient World – the Mausoleum at Halicarnassus.
Situated in the western province of Mugla, Bodrum is one of Turkey's most visited places. Tourist numbers have always been high in Bodrum (with the exception of the pandemic years) with an expected 1.5 million tourists by the end of 2022.
It goes without saying then that Bodrum is one of the best places to visit in the beautiful country of Turkey.
But is Bodrum safe? Well, the short answer is yes, Bodrum is a safe city to visit. But there are some areas where it's always best to exercise a degree of common sense and caution.
Here's an in-depth guide to safety in Bodrum.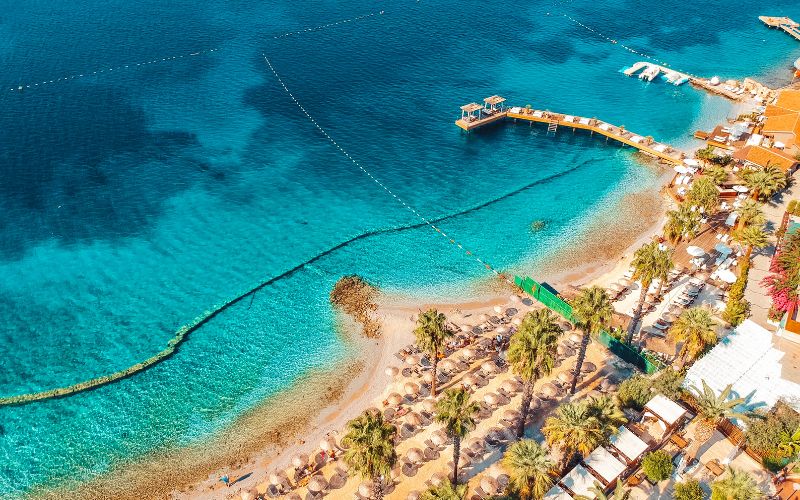 ---
Weather Safety In Bodrum
Thanks to its impeccably clear blue waters and treasure troves of marine life, Bodrum is one of the best places in the Aegean region for snorkeling and scuba diving. This is excellent news for weary travelers, and locals alike, looking to cool off and escape the heat and humidity that Bodrum, and indeed the rest of Turkey, is known for.
Like most countries in and around Europe, the summer months are undoubtedly the hottest. In Bodrum, August takes the number one spot for the heat. Temperatures have been known to soar well into the 40s on occasions, but it's usually always at the very least low to mid-30s.
Cloud cover is minimal. Always use sun protection with a high SPF to shield you from the harmful rays of the sun. A hat is also an excellent idea, as it will keep the sun off of your face and head which should prevent sunstroke.
In terms of getting wet, little rain if any, falls during the summer months. The same can't be said for the winter months, however. The four months of November to February are by far the wettest with frequent thunderstorms. It isn't known to snow in Bodrum.
Read more: For more advice about when to visit Bodrum, check out our complete guide to the best time to visit Bodrum.
---
Is Bodrum Safe From Natural Disasters?
As a country, Turkey often suffers from earthquakes. Whilst uncommon, earthquakes and minor tremors have been known to happen in the Bodrum region.
This is because the South East Aegean region lies on the lower arc of the Hellenic Trench, making it possible for large seismic activities to occur between the tectonic plates of the African Plate and the slightly higher Aegean Sea Plate.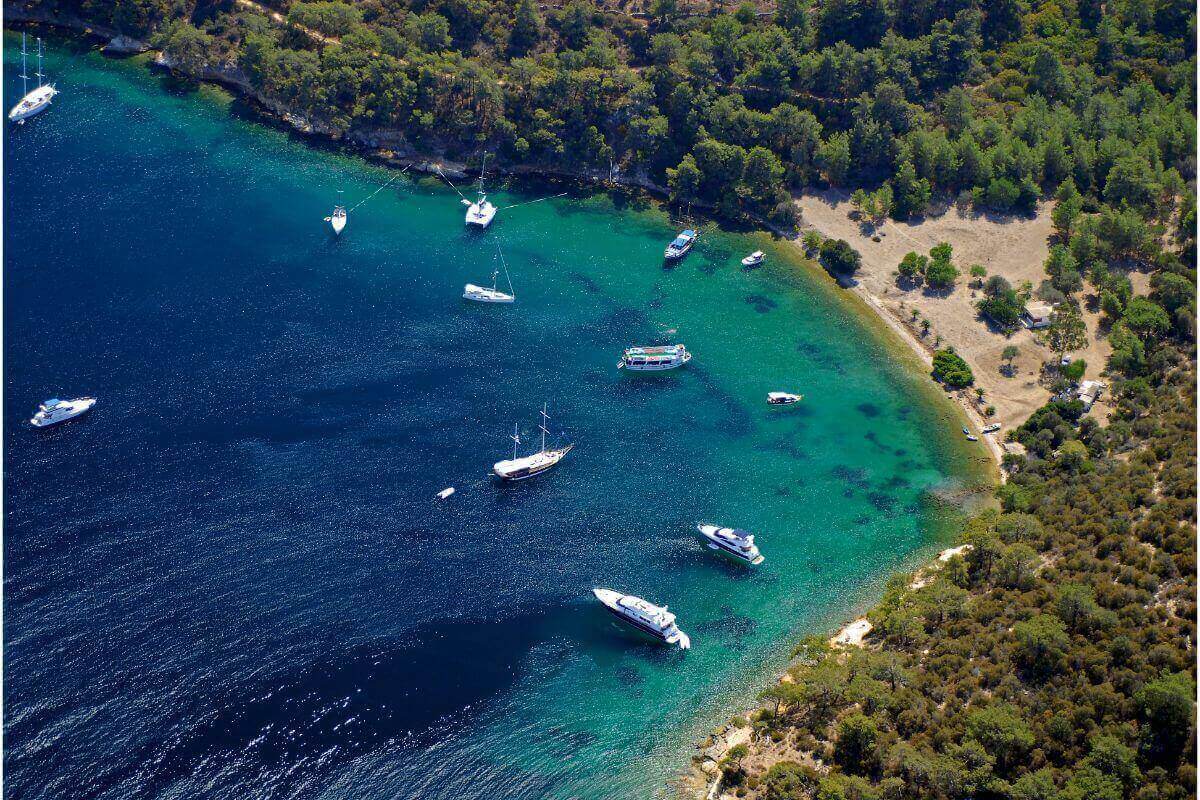 One of the most devasting examples of this was in 2017, when a 6.6 magnitude earthquake struck around 6.2 miles southeast of Bodrum. The Greek Island of Kos was the hardest hit, with extensive damage and destruction across the island and even two unfortunate fatalities. About 350 people were injured in Bodrum, luckily none were serious.
Aside from earthquakes, the combination of high temperatures and dry, arid forest ground is the perfect recipe for a forest fire. Unfortunately, forest fires are a common sight for the Turkish locals of the Southern coast and decimate tens of thousands of acres every year.
Whilst smaller fires can be contained with the professional help of the local fire service, larger fires can spread rapidly with the help of the wind coming off of the sea. A huge forest fire hit the South coast of Turkey in April 2022, which caused widespread devastation.
---
Is There Any Crime Or Terrorism In Bodrum?
As one of the most popular countries for a summer getaway, Turkey is no doubt a safe country to visit as a tourist. With that being said, terrorist attacks have been known to happen in major cities such as Ankara and Istanbul.
Thankfully, these are extremely rare occurrences and even rarer in Bodrum. If you're traveling on a wider Turkey itinerary, it is advised to stay away from the region bordering Syria as this is where most of the militant activity is based.
It's also recommended to stay well clear of demonstrations and protests. Tourists are not targeted specifically, but as the country is so diverse, tourists might be caught in the crossfire.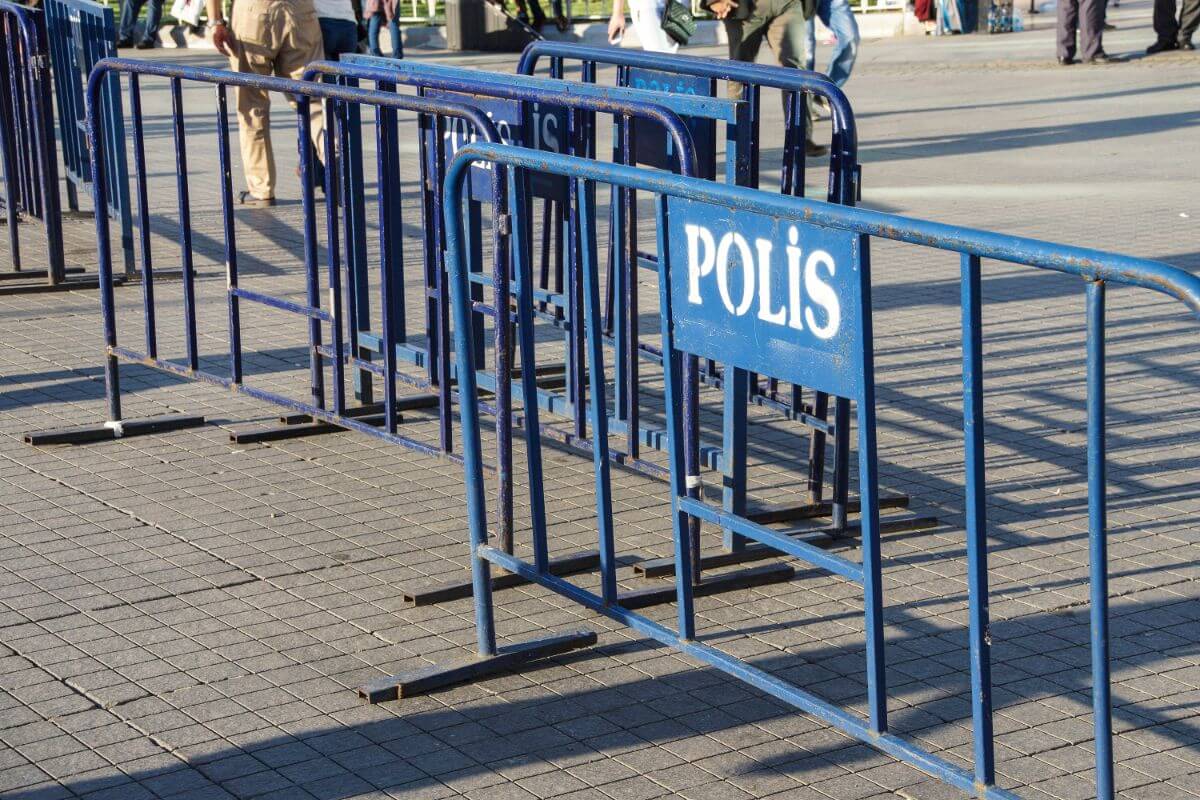 According to the numbers on Numbeo.com, Bodrum has a safety index of 68.94 which is a very respectable score. To give you a little more of an idea of what that number means, here are other safety indexes of various other cities around the world.
Bangkok: 60.03
London: 46.65
Munich: 81.13
Madrid: 70.15
Essentially, the higher the number the safer the city. As you can see, Bodrum has a safety index score that's higher than some of these major cities in the world, so can be considered safer than London or Bangkok.
---
Is Bodrum Safe For Solo Female Travelers?
Being a family-friendly tourist resort, solo female travelers should feel safe in Bodrum. Like the vast majority of urban cities these days, however, it is advisable to not wander the streets late at night.
The bustling atmosphere of Bodrum's streets means they're mostly always lit up and the Turkish police force is always out in big numbers.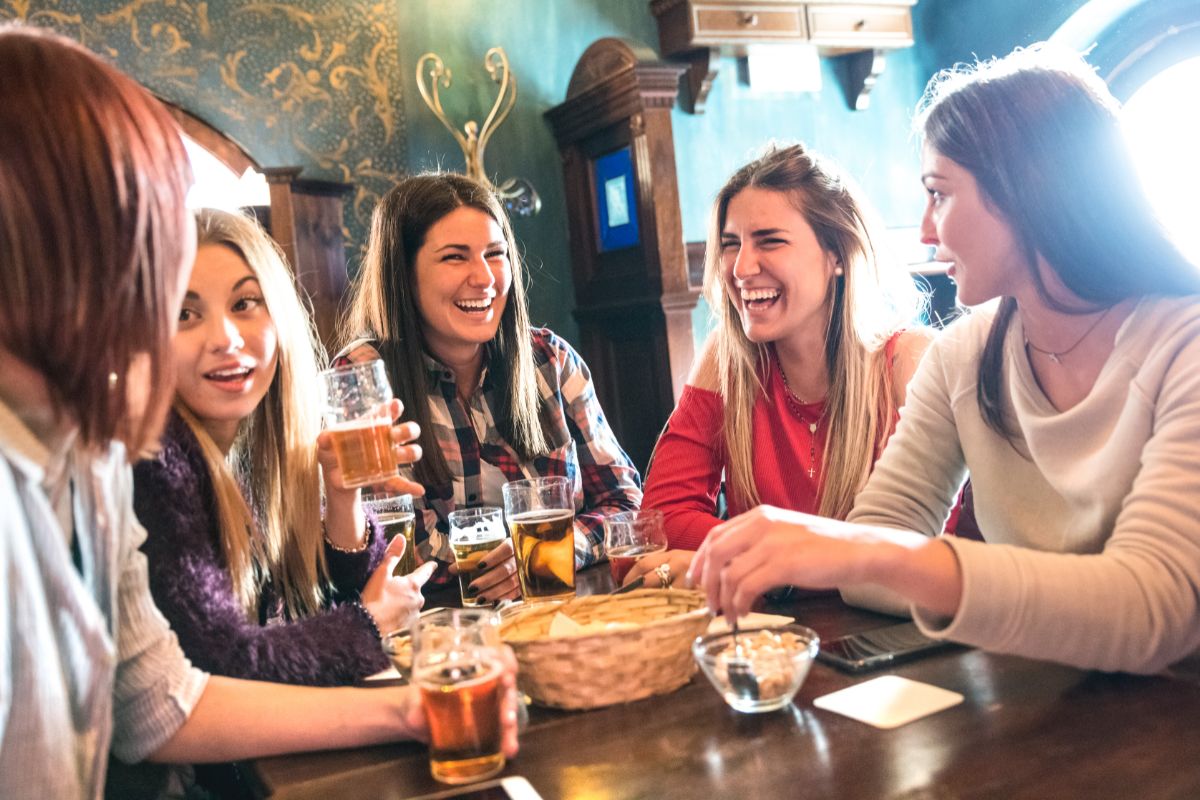 Always try to make sure you have a route back to your hotel, whether that is via a Taksi, water taxi, or another form of transport. There have been reports from female travelers regarding the behavior of some local men, particularly at night.
Cat-calling and other sexually incentivized behavior are not completely uncommon so it's best to be extra vigilant when the sun goes down.
Like a lot of cities across the world, scammers are often looking for solo female travelers largely because they're an easy target. It's advisable to do a little bit of research before traveling to Bodrum so you can be aware of potential scammers and how to avoid becoming a victim.
If you are traveling alone, it's a great idea to stay in hostels so you can befriend other travelers and therefore have great company when you go out.
---
Is Public Transport Safe In Bodrum?
Like a lot of the major towns and cities in Turkey, Bodrum is well connected to the rest of the country primarily through minibuses, or as the locals call them, the dolmus.
Many locals rely on minibuses, or dolmus to get around and go about their day. They are incredibly frequent and efficient, meaning they pretty much run on-time all day, every day.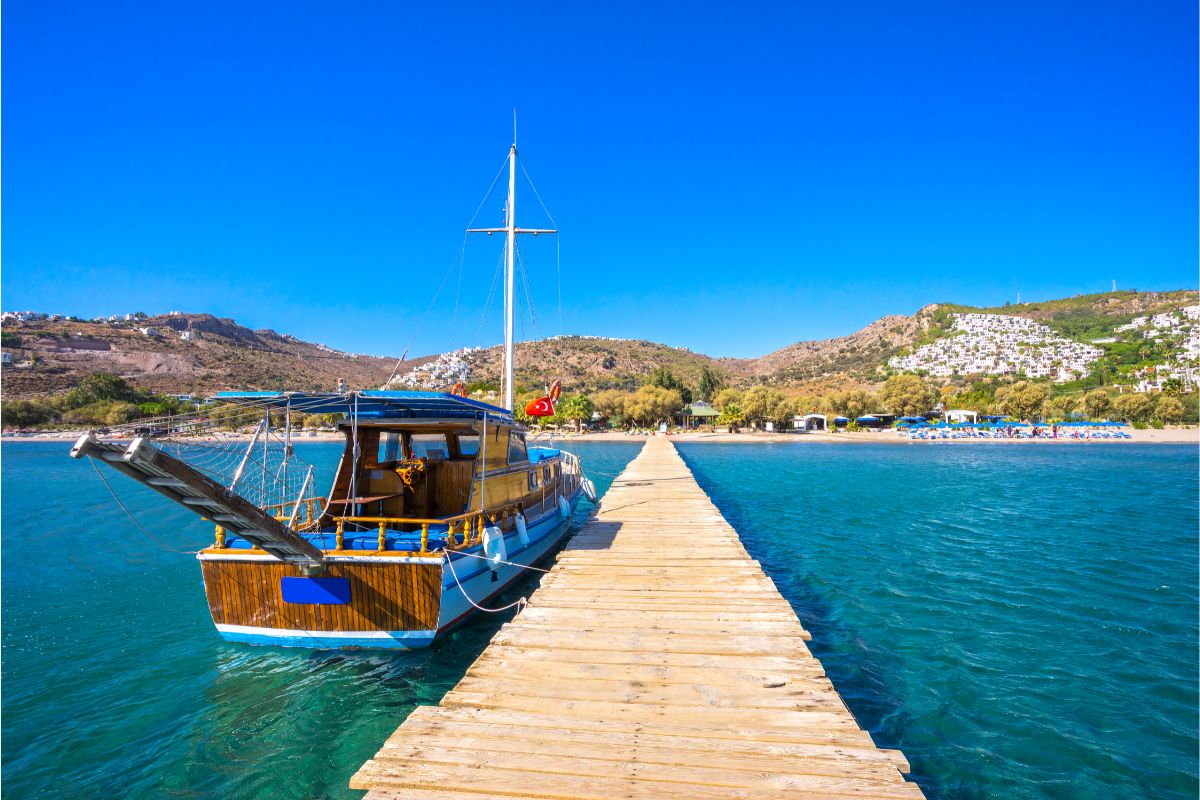 Because they are such a vital part of the Turkish way of life, drivers are always honest and you can ride knowing it's extremely unlikely you will be scammed.
Crime on the dolmus is pretty much non-existent because they're always busy. If someone tries to snatch a purse or a phone, they'll likely get called out by other friendly locals riding the bus.
As we've discussed, the public transport network of Bodrum is quite limited apart from the reliable dolmus. If you decide to rent a car, you should always be aware of the local road laws and obey them at all times.
The last thing you'll want on your trip is to end up on the wrong side of the Turkish police. Only rent from a reputable rental company because you can guarantee that the vehicles will be well-maintained.
---
Are Taxis Safe In Bodrum?
Taxi's or 'Taksi' in Turkish are a good alternative to public transport in Bodrum. There's always one not too far away so you can have a good backup plan in the event of missing the dolmus or if you're out at night.
Taxis in Turkey are pretty much all equipped with meters so you can be sure of an honest price. Some taxis don't have a meter and it's these you should avoid. It's a huge giveaway that they might be trying to get a little more lira out of your pocket than is necessary.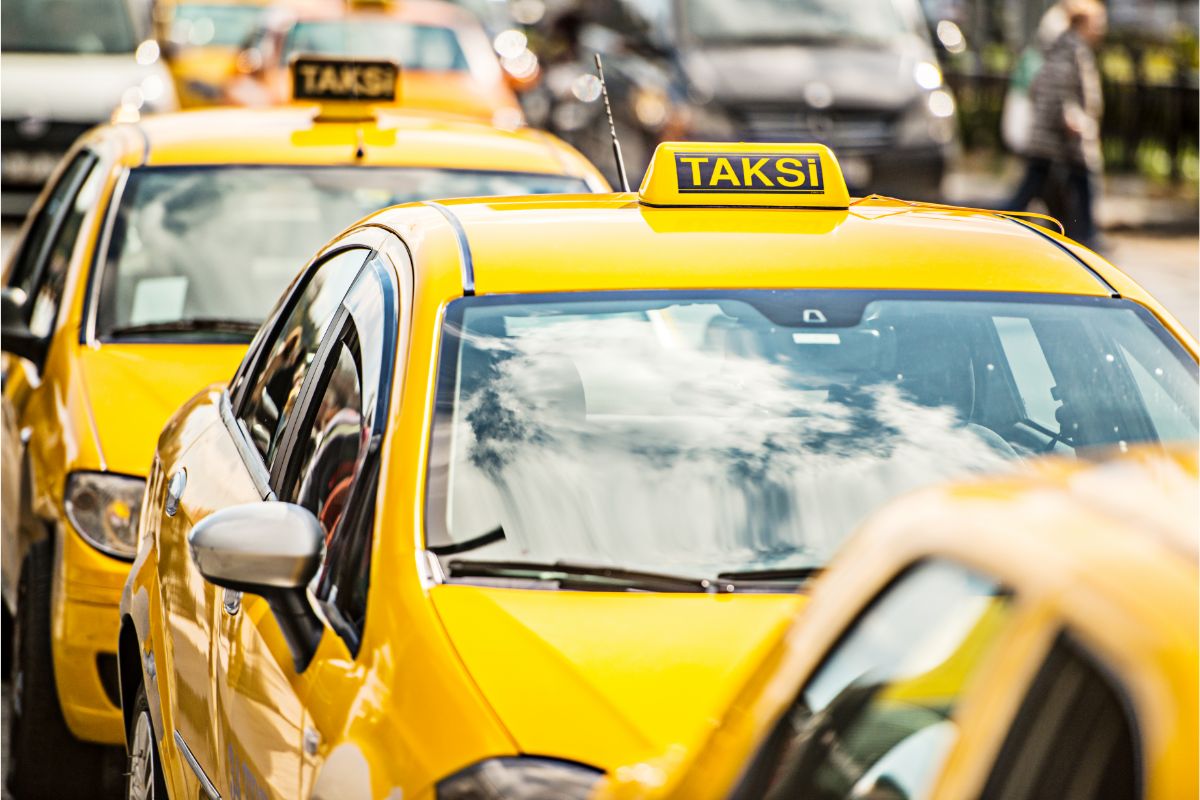 It's worth mentioning too that if you are coming from a smaller town, the fares in Bodrum might be slightly higher due to the fact it's a seaside resort popular with tourists wanting to see the best beaches in Bodrum.
A good tip to make sure you know you're paying the correct fare is to have the navigation up on your mobile phone. You'll be able to see if the driver is taking you the 'scenic route' so he can charge you more.
---
Is Bodrum Safe At Night?
With Bodrum being a very popular tourist town, for the most part, it's a very safe place to visit. The same can be said for at night too. There's an abundance of bars, clubs, and restaurants to satisfy tourists and locals alike, meaning you're never short on things to do once the sun goes down.
One thing that puts your mind at ease when traveling to Turkey is the number of police officers patrolling, especially at night in the main areas. However, where there is a high number of tourists, there is also the opportunity for scammers and criminals to pounce.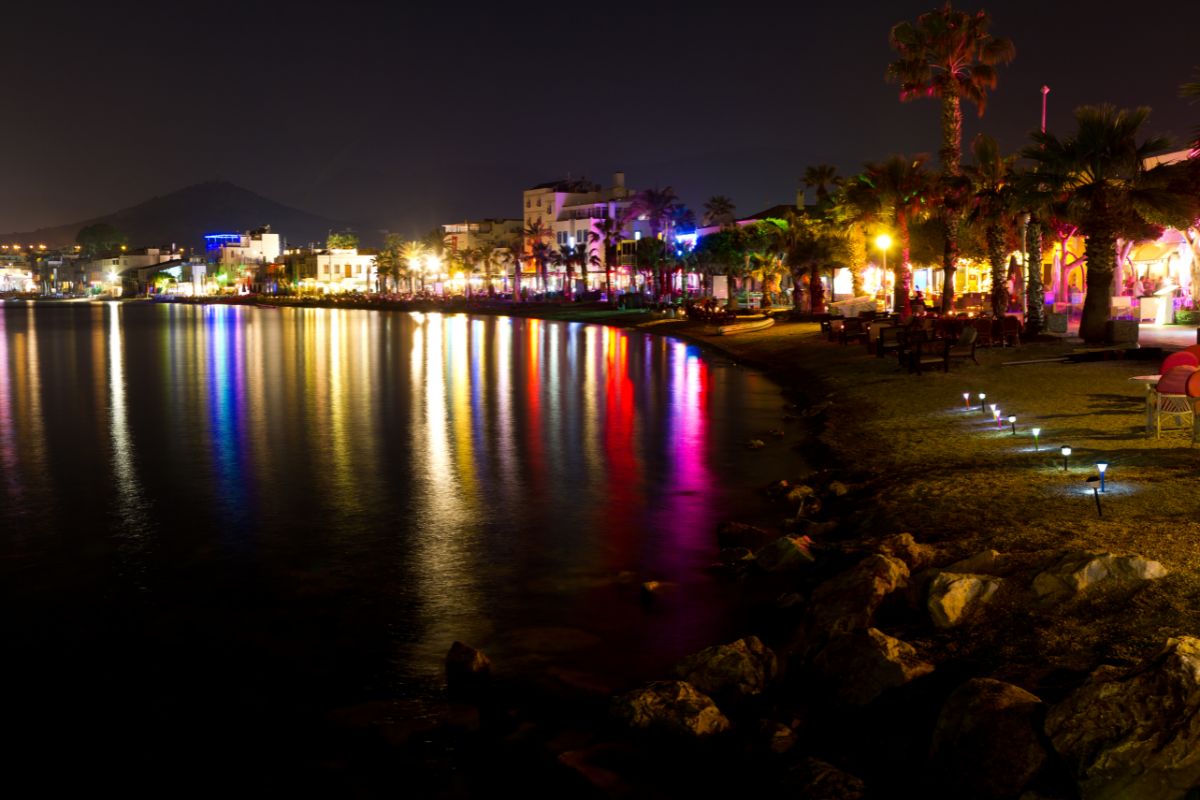 When out at night, you should always keep your wits about you especially if you've been drinking, and always make sure your belongings are kept close. This reduces the risk of someone walking by and grabbing your purse, phone or wallet. This advice is important when in busy places. Markets and other popular tourist attractions can get extremely crowded in Turkey.
After leaving the bar, or wherever you've had an excellent Bodrum summer night if you've been drinking and appear drunk, be mindful of scams.
Some popular tourist scams in Bodrum include taxi drivers massively overcharging, seemingly friendly locals helping you to avoid local bank fees at ATMs, and the well-known picture scam.
---
Is The Tap Water Safe To Drink In Bodrum?
Tap water in Bodrum is perfectly safe to drink just like in the other main towns and cities in Turkey. The taste, however, is unpleasant to some due to the number of minerals and other harmless impurities that are in the tap water.
If you prefer your water to have a clean, fresh taste, and let's face it who doesn't, then bottled water is extremely cheap and available in all shops.
---
Safety Tips For Visiting Bodrum
As we've discussed, Bodrum is a safe place in Turkey. If you're still a little apprehensive, here's a list of safety tips to keep in mind on your trip.
Keep your belongings close to you when out and about, especially in crowded areas like main squares and markets.
Always take a taxi or dolmus, if available, to avoid walking alone at night.
Too much alcohol isn't good for anyone. Especially when you're visiting as a tourist. If you appear to be incredibly drunk, people are far more likely to take advantage of you.
Bodrum is very hot, especially in the summer months. Always stay hydrated and take a water bottle with you wherever you go.
---
Faqs About Bodrum Safety
Let's take a look at some popular questions regarding safety in Bodrum…
Is it safe to go to Bodrum now?
Bodrum is a family-friendly, safe destination for all types of travelers. Like in all cities the world over, take precautions and use common sense. 
Is Bodrum worth visiting?
Bodrum is one of the best places you can visit in Turkey. The area is steeped in history and also features immaculate beaches, bustling markets, and sunsets to die for. 
Is Bodrum safe for families?
Yes, Bodrum is perfectly safe for families. Bodrum is one of the more family-friendly resorts on the Southern coast of Turkey. As we've mentioned, keep your wits about yourself and use common sense. It'll be a trip to remember. 
What is Bodrum famous for?
Bodrum is famous for its incredible castle that dates back to the 13th century. Still standing today, it dominates the skyline and is well worth a visit. Bodrum is also the site of one of the Seven Wonders of the Ancient World, the Mausoleum at Halicarnassus. 
---
Final Verdict
Bodrum is simply a superb destination. The abundance of things to do combined with the beautiful non-stop sunshine makes it one of Turkey's must-see places.
As it's primarily a family-friendly resort town, Bodrum is safe. Like most cities, however, always take adequate precautions.
Don't wander the streets late at night, try not to get black-out drunk, and stay on the tourist path. Follow these tips and you'll have the best time in Bodrum.