If you want a break from the bustling streets of Istanbul and its chaotic atmosphere, there are plenty of cities near Istanbul for you. Whether you are looking for an escape into nature or just want a change of scenery, you'll find a wide variety of places near Istanbul that are worth visiting.
Many of these destinations are the perfect day trip from Istanbul, but some might require you to stay a few days (maybe a weekend) to fully appreciate their beauty and charm.
Without further ado, here are 8 amazing cities near Istanbul to visit!
Planning a trip to Istanbul last-minute?
Make sure you book your tours, places to stay, and airport transfers ahead of time to ensure availability!
Here is our recommended airport transfer in Istanbul:
Here are our recommended tours in Istanbul:
Here are our recommended places to stay in Istanbul:
Magnuara Palace Hotel (Gorgeous hotel in the historic centre!)
Cheers Hostel (Budget hostel near the Blue Mosque!)
---
What Are The Cities Near Istanbul Worth Visiting?
1. Bursa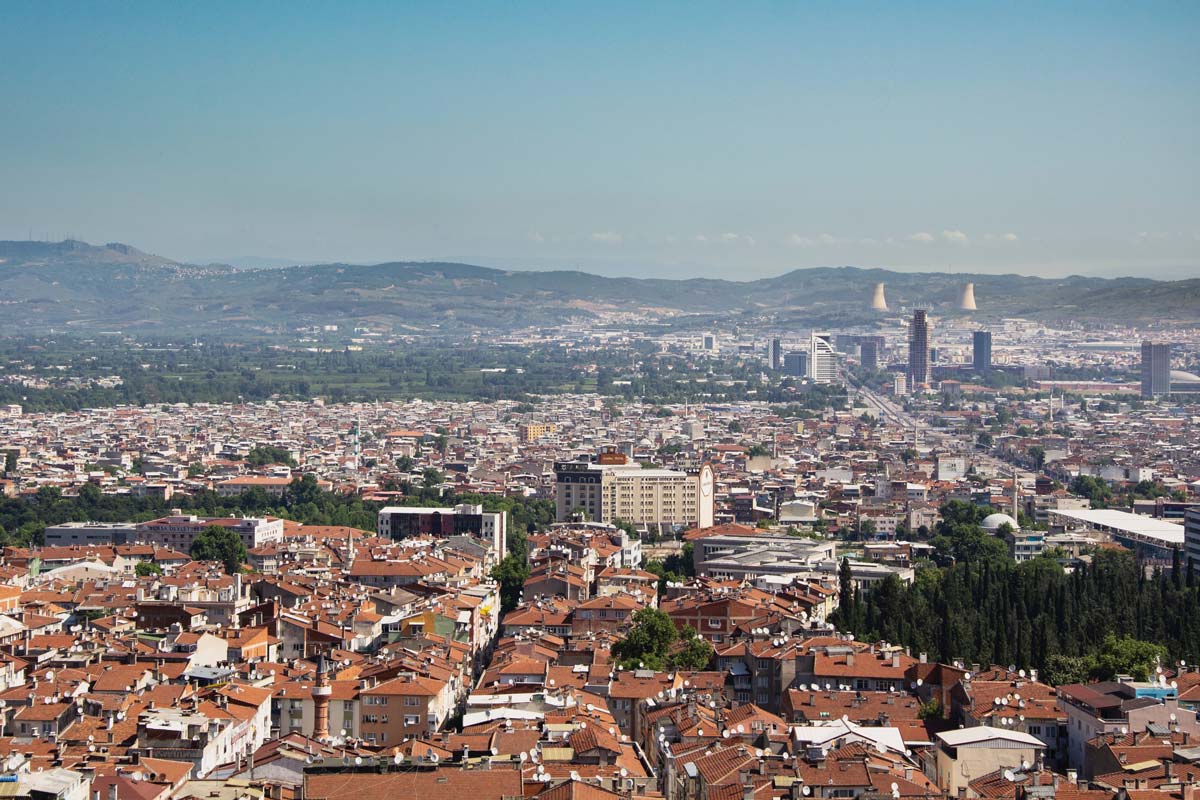 Perhaps the most famous city near Istanbul is Bursa, the first capital of the Ottoman Empire Located only around 2 hours from Istanbul by bus, Bursa is a very popular Istanbul day trip. This city has many attractions that make it worth visiting, from its historic mosques and bazaars to its breathtaking views of nature.
It is situated at the foot of Mount Uludag, an extinct volcano that stands 2,543 meters above sea level. During the winter, visitors can enjoy skiing in one of the best ski resorts in Turkey. During the warmer mountains, the hiking trails in Uludag National Park explore the stunning lakes framed by lush forests and deep valleys.
Though visitors typically come here to explore the nature, Bursa has plenty more to offer. It is often recognized as a smaller Istanbul, so visitors can avoid the chaos and still enjoy all the rich culture Turkey is known for.
Don't miss the Grand Mosque when you are in Bursa. It was built in 1399 by Sultan Bayezid I and is an exemplary example of Ottoman architecture with its unique 20-dome layout and fine woodcarving. It is considered one of the best mosques in Turkey!
Another spectacular attraction in Bursa is the Koza Han. Completed in 1491, the Koza Han was one of the biggest and more spectacular caravanserais in Bursa. Because of Bursa's strategic location on the Silk Road, Koza Han is magnificent in style and elegance. Nowadays, it has a mosque in the center and several cafes, eateries and gift shops. This is one of the best places to purchase some Turkish souvenirs.
With a unique mix of historical monuments and outstanding natural beauty, Bursa is truly worth visiting. It is also one of the nearest cities to Istanbul, so visitors should definitely add it to their itinerary if they are spending quite a few days in Istanbul.
2. Kumköy (Kilyos)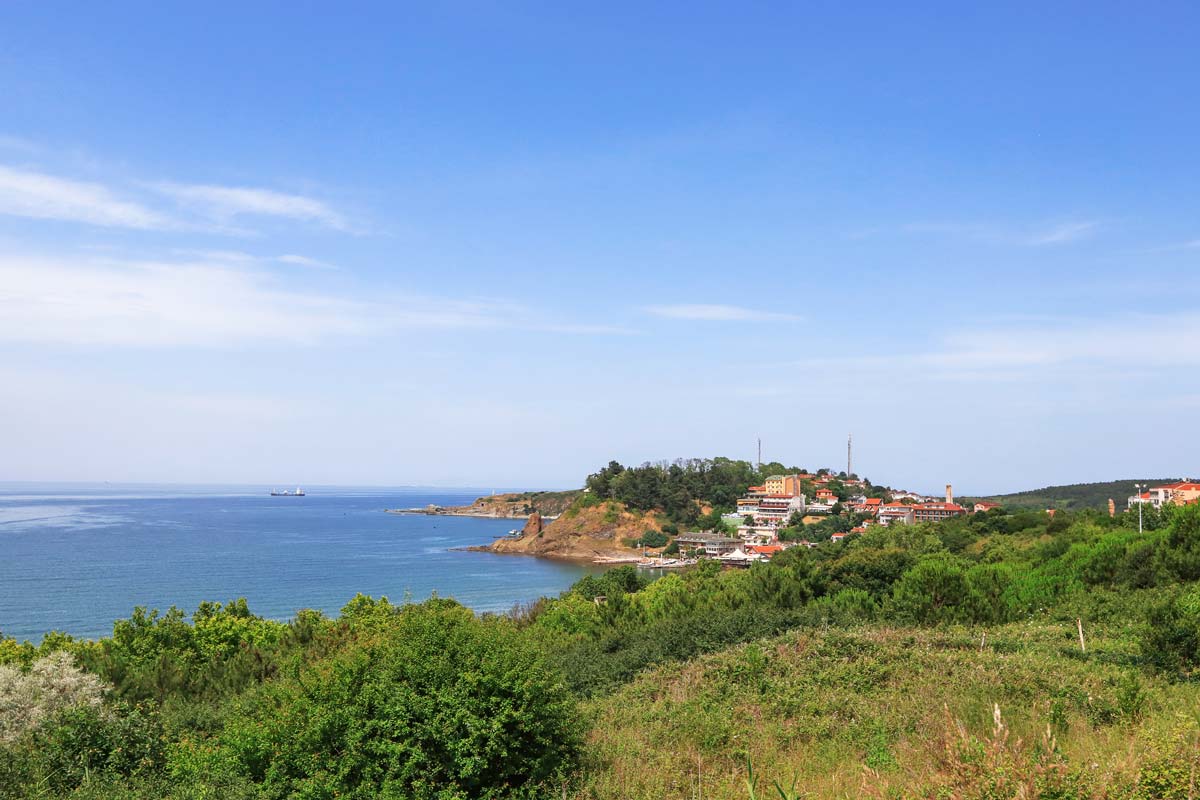 If you are looking for a seaside town near Istanbul where you can enjoy swimming in some of the best Istanbul beaches, then Kilyos (historically known as Kumköy) is ideal for you.
Located on the Black Sea Coast, Kilyos is known for its long coastline and picturesque beaches, providing ample opportunity for swimming, sunbathing and other watersports such as windsurfing and kitesurfing.
Only about an hour's drive from Istanbul, travelers can easily do a day trip from Istanbul and still have plenty of time to enjoy everything Kilyos has to offer.
The seaside town is extra popular during the summer days, when you can find tons of beach clubs with music and a lively atmosphere. There are plenty of delicious seafood restaurants on the coast where you can have dishes like trout and calamari while you sip on a nice cocktail overlooking the Black Sea.
Read More: Can You Swim In The Black Swim?
3. Edirne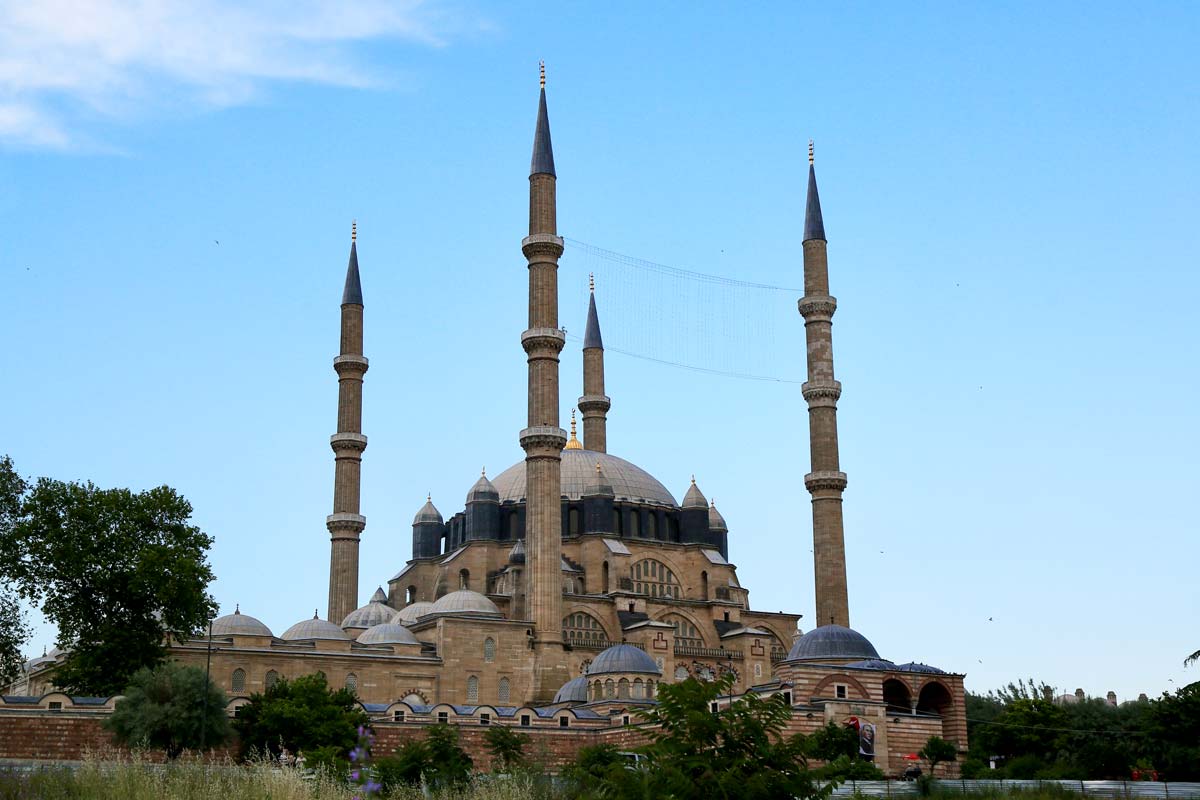 Edirne is a beautiful city located approximately 3 hours from Istanbul. Because of its long travel time, it is best to visit Edirne from Istanbul as a weekend trip, rather than a day trip.
The city of Edirne is one of the most impressive cities in Turkey. As the former capital of the Ottoman Empire, the city is home to many impressive Ottoman buildings.
The most important landmark in Edirne is unquestionably the Selimiye Mosque. Dating back to 1574, its massive size and stunning four minarets make it a truly breathtaking sight. The interior of the mosques uses Iznik ceramic tiles, a type of tile iconic to the Ottoman Empire and the same tile used to adorn the interior of the Blue Mosque in Istanbul.
The Selimiye Mosque and its complex has been designated as a UNESCO World Heritage Site for their significance to both Islamic culture and Ottoman architecture. It is simply something you can only appreciate in person.
Don't miss out on the Sultan Bayezid II Complex, another UNESCO Site in Edirne. It is home to the Bayezid II Mosque, but perhaps what is most famous for is the medical treatment facilities. Visitors can learn about the history of Islamic medicines and Ottoman treatments.
4. Çanakkale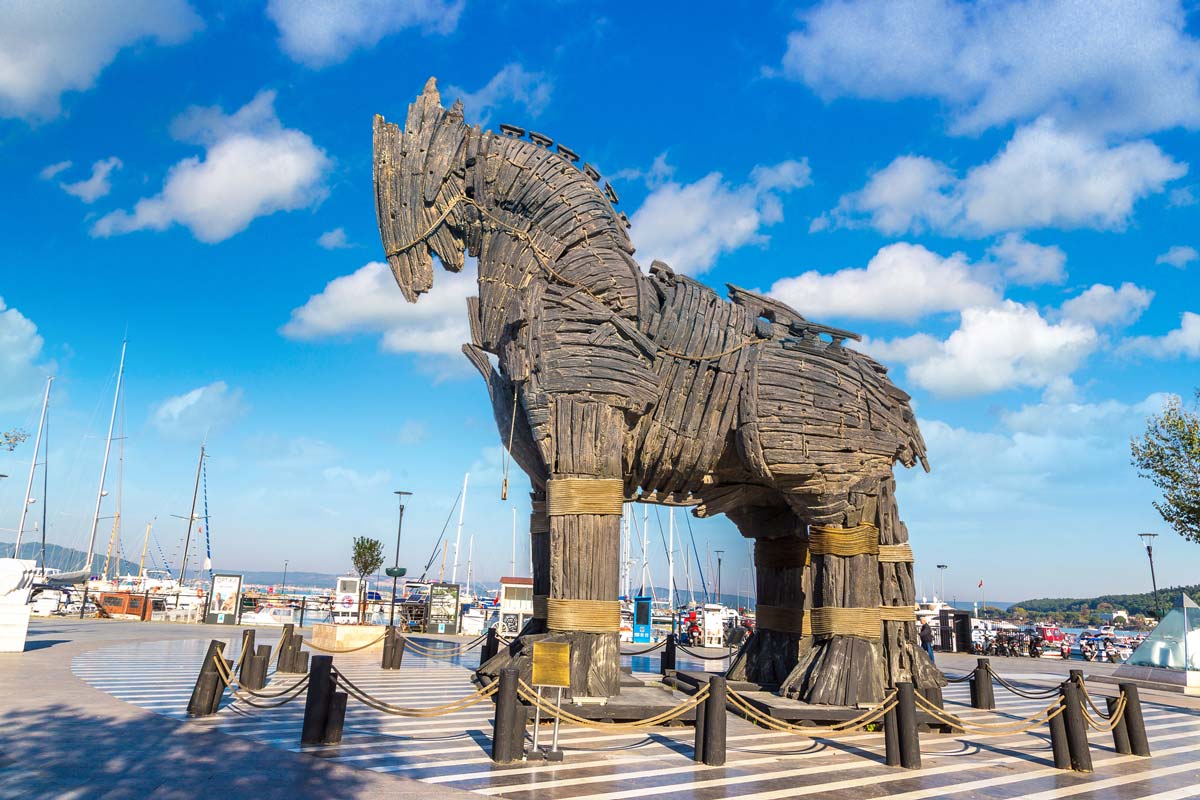 Çanakkale is a city located about 4 hours away by car. Though one of the furthest places on this list, Çanakkale is simply a city you mustn't miss. Its unique geographical location between two bodies of water, the Dardanelles and the Marmara Sea, provides some of the most stunning views and interesting history in all of Turkey.
Perhaps the most famous thing about Çanakkale and the region is the nearby ancient ruins of Troy, which can be visited by guided tours or independently. This legendary city served as an important historical battleground between Greeks and Trojans in the 8th century BC. Visitors can explore the remains of Troy or take a tour through its open-air museum featuring archaeological finds from Hellenistic and Roman eras.
The city of Çanakkale also has plenty of historical attractions, such as the Cimenlik Castle. It was built in 1462 by Mehmet the Conqueror to protect the Ottoman Empire in the Dardanelles. Just right across the Dardanelles, visitors will also find Kilitbahir Castle, another fortress built around the same time. Both of these castles are now museums and offer spectacular sea views.
Çanakkale has plenty of history, but even non-history lovers can admire the more relaxed atmosphere and laid-back lifestyle, especially if you are coming from Istanbul.
5. Şile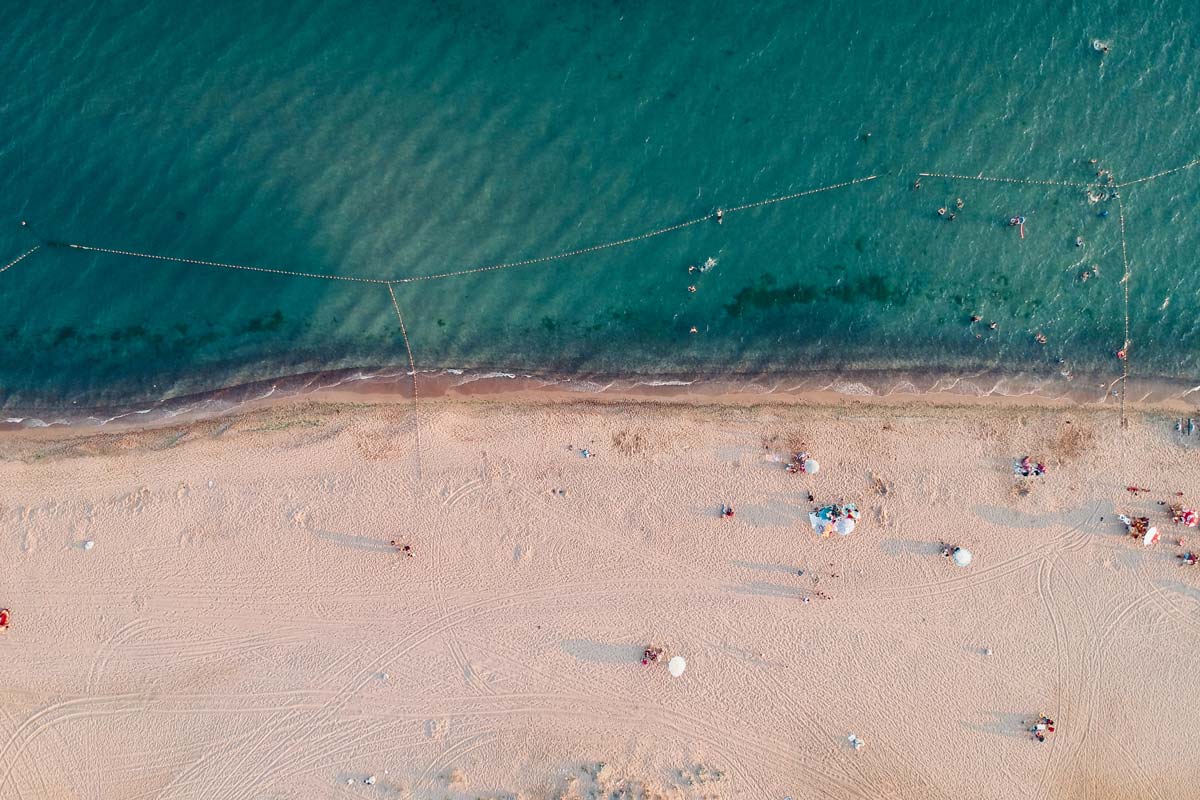 Şile is a stunning seaside town located on the northern outskirts of Istanbul. Due to its strategic position at the entrance of the Black Sea and its proximity to Istanbul, this charming coastal town makes for an ideal destination for anyone looking for a tranquil getaway from the bustling city life. It is surrounded by lush green hills, rolling pastures and farmland which give Şile its own unique character and charm.
The town of Sile has approximately 10 kilometers of gorgeous Black Sea coastline, perfect for those that are looking to go swimming, relax on the golden sand beach, or just indulge in the atmosphere. Combined with the numerous small villages that dot its landscapes, Sile is one of the best cities to visit near Istanbul.
Şile also boasts numerous resorts and beach clubs that make for perfect holiday spots with their luxurious amenities like spas and swimming pools – perfect for unwinding after a day spent exploring all that this picturesque region has to offer.
6. Eskişehir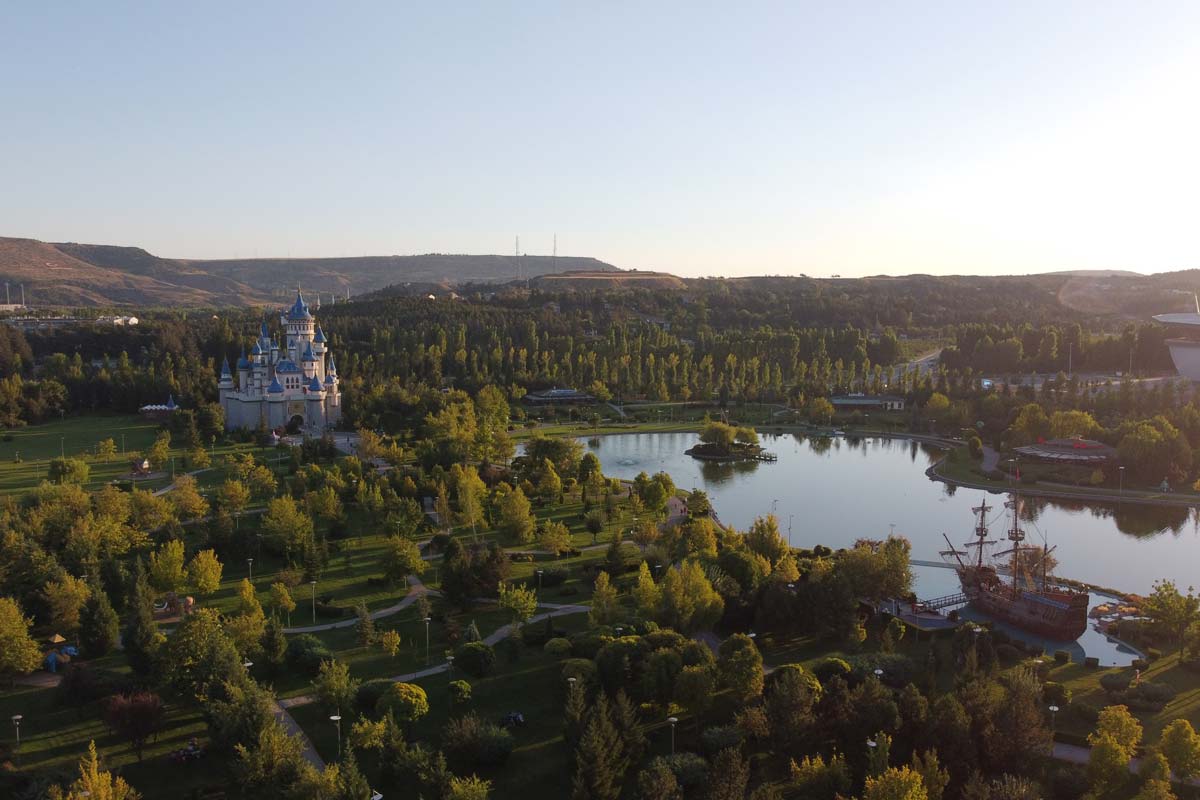 Eskişehir is slowly becoming one of the most popular destinations in Turkey. The name Eskişehir literally translates to "Old City" in Turkish. But surprisingly, the city is full of modern infrastructure such as hip cafes and cool restaurants, mostly thanks to its huge student population.
This small city of around 800,000 residents is about a 4 hours drive from Istanbul, perfect for a weekend getaway. Its vibrant mix of modern-day amenities and traditional charm is something that attracts many visitors from all over the country.
When you are visiting Eskişehir, make sure you don't miss the historic Odunpazarı district. Though the name of the city translates to "Old City", there aren't many historic buildings left. All of them are now situated in the Odunpazarı district, which stands as a living testament to the city's Ottoman past.
Eskişehir also has plenty of recreational options available for guests looking to enjoy their stay. The city is divided by the Porsuk Stream, which has created numerous riverside parks complete with picnic areas and playgrounds. The most famous of which is Kanlıkavak Park, so don't miss out when you are there.
Eskişehir is also home to a variety of wellness facilities, including some traditional hammams (Turkish Baths). They offer a perfect opportunity to relax after a day spent exploring the city's many attractions. The nearby areas are also home to natural hot springs, so there is no reason why you won't feel completely relaxed after visiting Eskişehir!
7. Bolu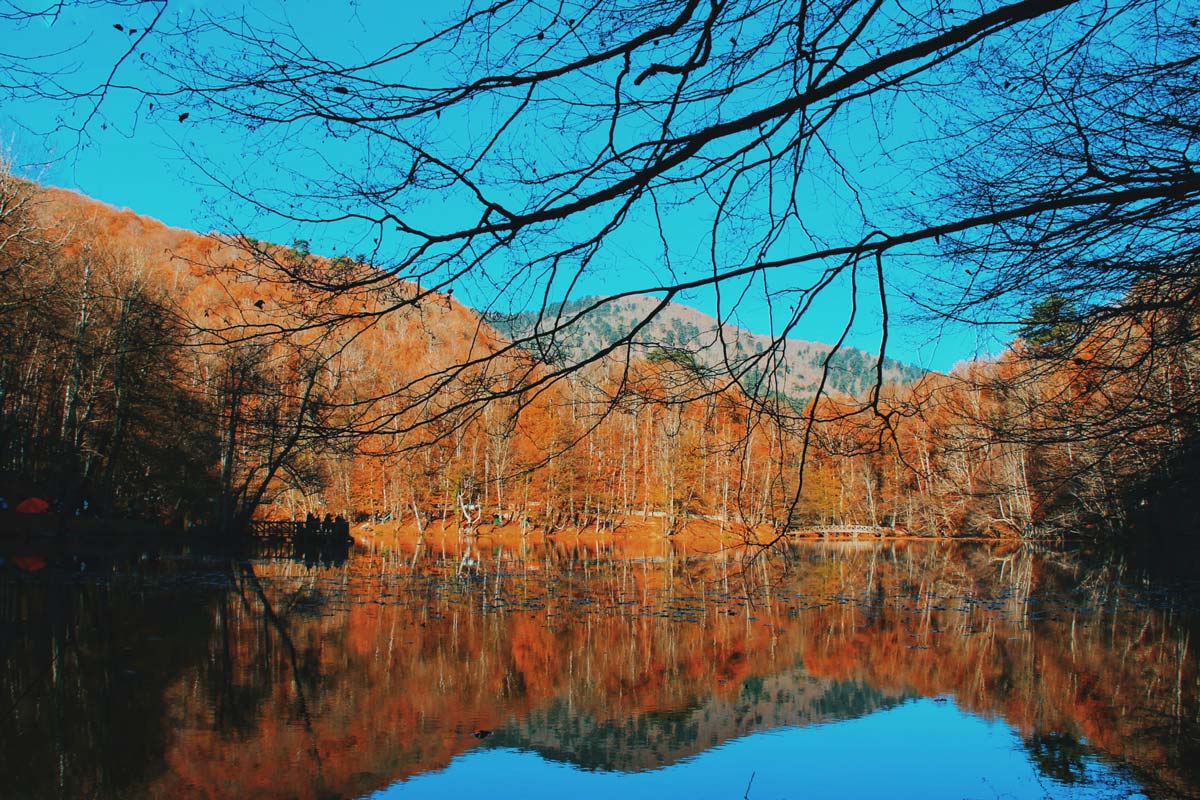 Bolu is a stunning and picturesque city located in the Black Sea region of Turkey, approximately 3 hours away from Istanbul. The city is known for its breathtaking landscape, with lush forests providing a serene atmosphere for a rejuvenating hike.
Looming over the woods are the snow-capped mountains, which provide some of the best skiing in the country during winter months. The scenic countryside surrounding Bolu boasts crystal clear lakes and flowing rivers, making it perfect for boating and fishing activities.
Visitors mustn't miss the Yedigöller National Park when visiting Bolu. Translating to "Seven Lakes" National Park in English, the National Park is home to pristine lakes, unique flora and fauna, waterfalls, hiking trails, and our favorite, hot springs.
If you are looking for a getaway near Istanbul where you can reconnect with nature, Bolu is a no-brainer.
8. Tekirdağ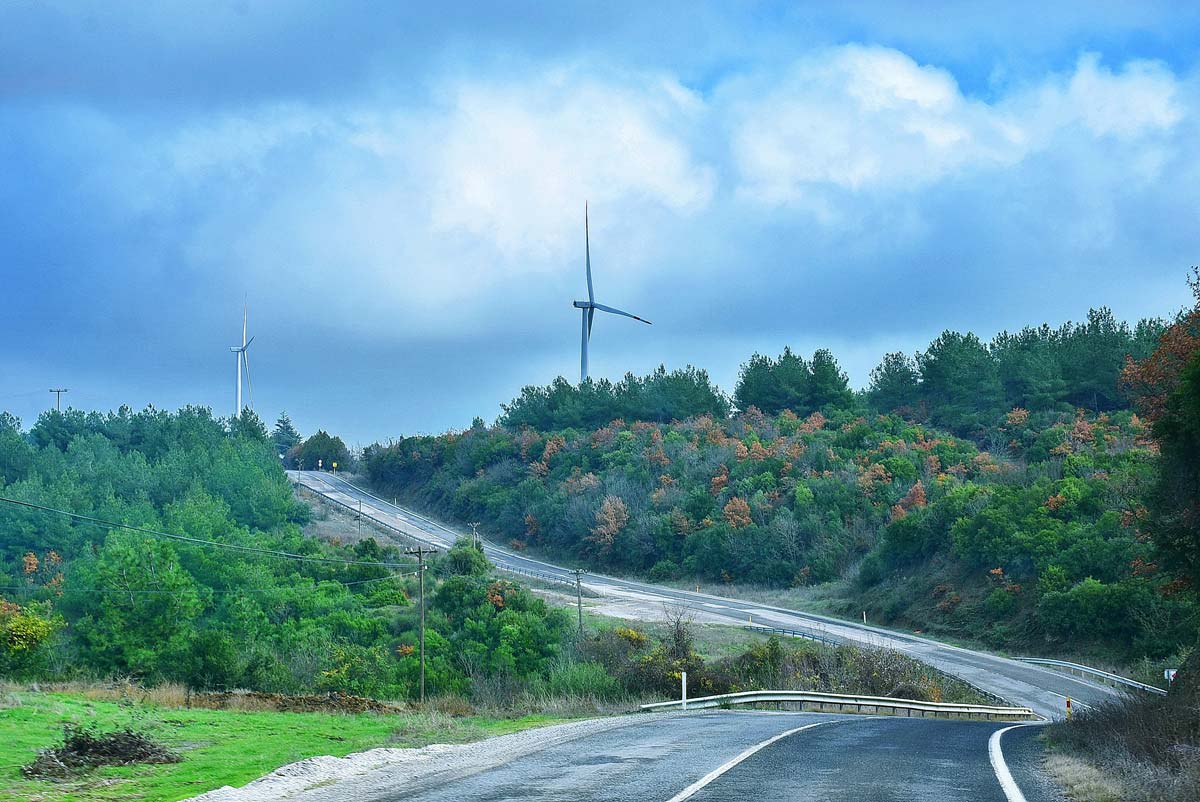 Though one of the closest cities to Istanbul (only about 2 hours away), Tekirdağ is often overlooked when planning a getaway from Istanbul. This seaside city of around 200,000 residents might not have nice beaches like the ones you'd find near the Black Sea or Aegean Sea, but visitors will find the contrast between its rolling hills and the glistening waters of the Marmara Sea nothing less than mesmerizing.
Tekirdağ offers outdoor enthusiasts a wide variety of activities in its lush natural environment. Whether you want to go hiking on Mount Ganos, diving in Ayvasıl, paragliding in Uçmakdere, camping and caravaning in Yeniköy, or visiting Güneşkaya and Güngörmez caves in the Saray district, there is something for everyone to enjoy in Tekirdag.
And when you are tired of exploring the gorgeous landscapes of Tekirdag, there are plenty of amazing restaurants in the city to replenish yourself. Tekirdag is known for "köfte", or Turkish Meatballs. The flavors and tenderness of the köfte in Tekirdag are some of the best in the country. Of course, if you wish, there are plenty of amazing seaside restaurants where you can take in the beauty of the Sea of Marmara.
---
Final Thoughts on Cities Near Istanbul
These are just a few of the places you can visit near Istanbul for a quick getaway. Whether you're looking for an all-out adventure, or simply some time to relax and reconnect with nature, these cities will provide everything you need, and at least one should be added to your Istanbul itinerary.
So, what are you waiting for? Get out and explore!
Disclaimer: Some of the links above are affiliate links. That means if you book or make a purchase through the links, we will earn a small commission at no extra cost to you! The money will help run this site! Thank you!