The popularity of Turkish television series has exploded in recent years, and thanks to heavy investment from popular streaming services like Netflix, you get the feeling it's only just getting started.
For the last 10 years or so, various Turkish series on Netflix have regularly been released every month. Luckily, that usually means there's always something for everyone.
It's easy to fire up Netflix and scroll through hundreds of TV series endlessly, so we've done the hard work for you.
Here's our list of the best Turkish shows on Netflix right now.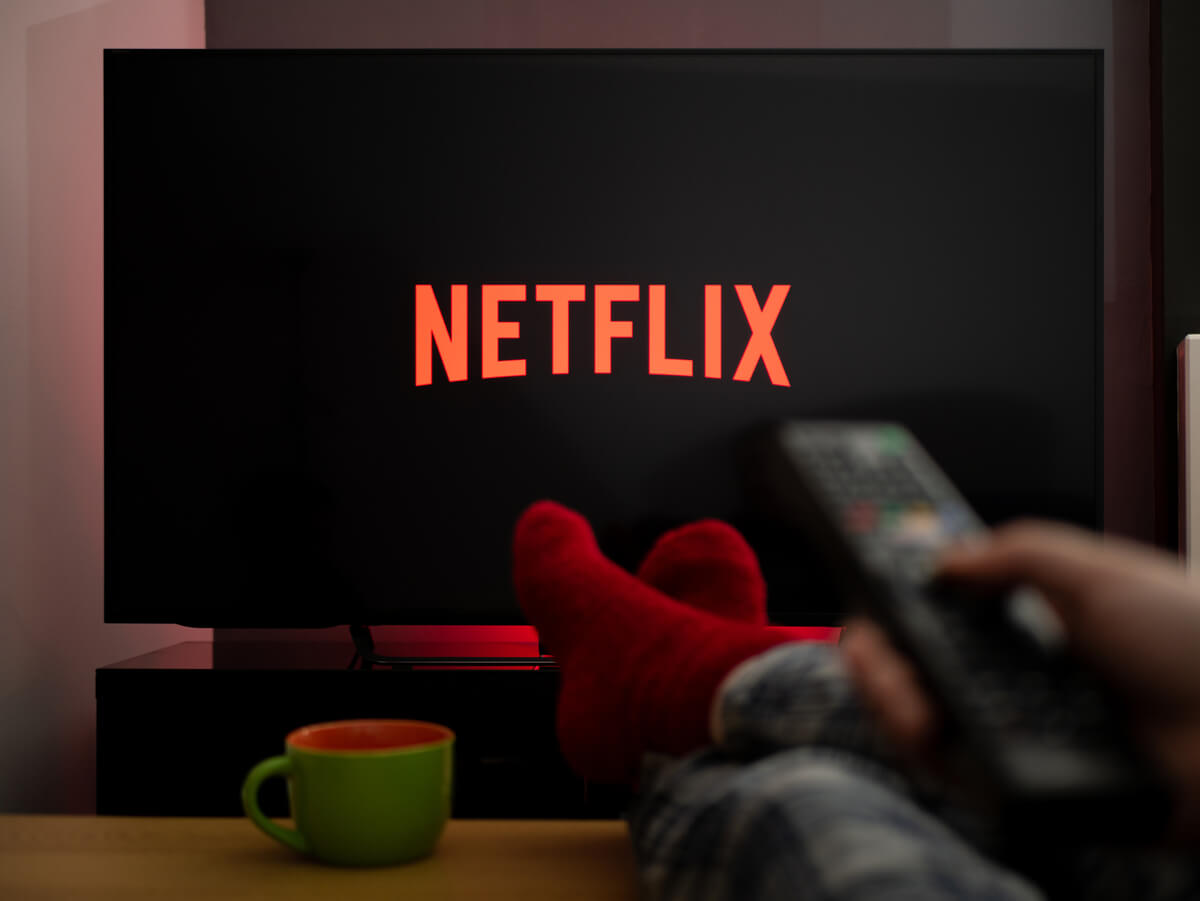 ---
The Best Turkish Series on Netflix
Below you will find our favorite Turkish series on Netflix, but if you're looking for more things to watch, you may also like these Turkish Movies on Netflix.
1. Resurrection: Ertugrul
Kicking off our list of the best Turkish series on Netflix is the highly-rated Dirilis: Ertugrul, translated as Resurrection: Ertugrul.
It's based on the life and story of Ertugrul, the father of Osman the 1st – the founder of the Ottoman Empire. Viewers are treated to a fascinating and intriguing insight into the life and times of the beginnings of the Empire, which for television entertainment, is fairly uncommon.
Many people make comparisons of the series to the hugely successful Game of Thrones, which of course, is only a good thing.
2. The Protector
For those looking for a good thriller to keep you entertained, we suggest looking no further than The Protector, a show that follows the life of a young Turkish shopkeeper named Hakan.
Hakan's life is thrown into disarray when he finds out he's connected to a secret movement that's tasked with protecting the city of Istanbul from an immortal enemy.
Semi-supernatural and semi-superhero, it's a great combination of the two genres and with excellent acting on show from its cast, we recommend this series if you're after something a little different.
3. The Gift
If you'd like to watch something seriously Turkish, The Gift is an excellent choice.
Adapted from the popular Turkish book Dünyanın Uyanışı, Atiye, played by the beautiful Turkish actress Beren Saat, is the series' main character, and is a painter living in Istanbul.
Unexpectedly, she is thrown into the spotlight after discovering her past links to an ancient archaeological site in Anatolia.
Television series with a story like The Gift aren't particularly common, which is a shame, because this is such a fascinating watch that's only made better by the stunning filming locations throughout.
4. Black Money Love
One of the highest-rated shows on the list is the seriously popular action drama crime show, Black Money Love.
The series focuses on Omar, a police officer played by the famous Turkish actor Engin Akyurek, whose life in Istanbul is turned upside down as his fiancé is suddenly found dead alongside a wealthy businessman.
Naturally, questions arise following the suspicious deaths and accusations start floating around of infidelity.
Distraught, Omar is led down a long, mysterious path as he chases the answers that surround his love's surprising death.
Building suspense throughout the series, Black Money Love keeps you glued to the screen the entire time which makes this one of the best Turkish series available now.
5. Bir Baskadir (Ethos)
Bir Baskadir or 'Ethos' in the English language, might just be one of the best Turkish dramas on Netflix, and of all time.
Highly rated not only in Turkey but across the world, Bir Baskadir is the story of a group of characters, performed by Öykü Karayel, Fatih Artman, Funda Eryiğit, Defne Kayalar, and Tülin Özen, who are all unique in their own ways.
One day they meet in the bustling city of Istanbul and become connected despite their obvious differences.
Admittedly, some Turkish shows can be a little over the top or exaggerated in their story, but Bir Baskadir is different.
It's thought-provoking, it's simple and it's real.
You can tell that a lot of thought and effort has gone into the making of this series and it shows in the final product.
It's an amazing watch from start to finish, and we guarantee you that you won't want it to end.
6. Love 101
When people speak of typical Turkish television, they'll likely think of a light-hearted comedy-drama that's a little cheesy and a little cliche, but makes you feel good when you watch it.
Well, that's exactly what Love 101 is.
Diving into the lives of a group of Turkish students in a small town, they're devastated to hear their favorite teacher will be leaving town.
Desperate to prevent her from leaving, the students rally together to help her fall in love and therefore a reason not to leave.
Love 101 is a fantastic Turkish romance series and after just a couple of episodes, you become emotionally invested in the characters after the first 20 minutes, all of which by the way, are superb.
7. Rise of Empires: Ottoman
As far as new Turkish historical television series go, there's not a huge range to choose from.
With that said, Rise of Empires: Ottoman is almost certainly one of the best.
If you're a history buff, then you'll know that Ottoman Sultan Mehmed II was instrumental in forging the past history of Istanbul.
This historical docu-drama focuses on his life, and more specifically, the fall and siege of Constantinople.
The combination of drama and documentary is what makes this particular series stand out, and the result is a massively entertaining and educational series that we certainly recommend watching.
8. Another Self
Another Self is the story of three best friends that begin a journey of healing after various family traumas, through the help of a Zen spiritualist.
A slightly more complex narrative than other television series on our list, Another Self is a show that many people might be able to relate to.
The casting in the series is spot on, and all three of the main ladies do an excellent job of creating the chemistry that is required to connect with them and their individual stories.
When you're watching, it genuinely feels like less of a television series and more like you're watching the friends' real-life stories which is exactly what was intended.
Another Self is certainly worth watching if it sounds like something you might be interested in.
9. Terim
If you're familiar with Turkish culture, you'll know that the Turks are as passionate about football as they are about their food.
The Netflix-produced series Terim takes a look at the life and career of the legendary Turkish football manager Fatih Terim, from his early playing days right up to when he was perhaps at his most famous during his management of the Turkish giant Galatasaray.
Terim paints a picture of one of Turkish football's most important figures using a variety of footage and interviews with ex-players, friends, and world journalists.
Make no mistake – this should be at the top of every football fanatic's list and a Turkish series on Netflix you won't want to miss.
10. Yakamoz S-245
If you're a fan of the Belgian hit series Into the Night, then we certainly recommend watching Yakamoz S-245.
Set in the same dystopian world, Yakamoz S-245 was named after the submarine that the crew finds themselves on, in an attempt to escape from the deadly sun that is scorching everyone to their deaths on the planet's surface.
The plot is focused on a marine biologist and her ordeal on the submarine, as she clashes with the crew following a surprising revelation.
If you like a touch of sci-fi, this is a great choice.
11. Fatma
Proceed with caution if you'll be starting this series.
If you watch the first episode, you're more than likely going to be completely hooked as it's probably one of the best Turkish series on Netflix.
And that's all down to the spectacular performance of the main character, Fatma, portrayed by Burcu Biricik.
We follow Fatma's story, a humble cleaner that leads a simple life. That is until she finds out she's got a rather sinister knack for getting away with murder (literally!).
Now if you ask us, there's one profession that's probably the unlikeliest to go on a killing spree and that's the cleaner. They're usually always so friendly!
Not in Fatma's case, however, and it's exactly the reason why she can get away with it.
12. As the Crow Flies
As the Crow Flies is not your typical, run-of-the-mill YA series on Netflix.
It's an excellent example of grabbing life by the horns and just going for it, but at what cost? So, what's it all about?
Asli, the series' main character, is desperate to become a news anchor. Surprisingly, she manages to wrangle her way onto a professional's set and immediately takes a shine to the role.
However, as she progresses, the job she had all of these dreams about, is less and less how she imagined.
By watching the series, you can immediately tell that this was one of the bigger budget productions with a superb cast, grand sets, and an excellent soundtrack to match.
13. 50m2
If watching the career of a young news anchor take shape isn't doing it for you, and you're needing something a little more thrilling, then 50m2 is a great option.
Gölge is a hitman, living in the busy city of Istanbul. After narrowly escaping a set-up from his boss, he decides to lay low in an empty tailor's shop, whose owner is unfortunately now deceased.
Caught on the premises, he begins pretending to be the owner's son, and before you've even had a chance to realize what's actually happening, Gölge decides he rather likes being this new identity.
An enjoyable series on Netflix from the very start, 50m2 is also actually quite funny too.
14. The Club
Something a little different from the rest of the list, is the very popular Turkish series, The Club.
Transporting the viewer all the way back to 1950s Istanbul, we watch a mother's dark past come back to haunt her as she finds work in a busy nightclub, in the hope it will reignite her relationship with her troubled daughter.
What's so inherently fascinating about The Club, is that virtually no other Turkish TV series has tackled this era in the beautiful city of Istanbul, which makes for fantastic viewing.
It's lavish, it's arty and it's nothing short of an amazing piece of television which we wholeheartedly recommend you watch.
15. Midnight at the Pera Palace
Sticking with the historical theme is the new series Pera Palas'ta Gece Yarisi, or Midnight at the Pera Palace (in English).
What sets this Turkish series on Netflix apart from the Turkish drama The Club though, is that this features time travel through a surreptitious form of a famous Istanbul hotel key.
Bending through time and space like something reminiscent of Doctor Who, we actually follow the story of a journalist and how he's all of a sudden dealt with saving modern-day Turkey as we know it.
Midnight at the Pera Palace is a surprisingly complex, modern, yet historical mystery tale that is a treat to watch and is superbly made.
16. Wolf
Bringing our list of best Turkish series on Netflix to an end is the full-blown, guns-blazing action series, Wolf.
Viewers follow the lives of a supremely talented team of police officers that are enlisted to help the nation fight against various terrorist organizations.
One of the things that stood out when watching this series was its realism, and how brave these special operations teams actually are to be fighting against such brutal opposition.
Wolf is an exciting, edge-of-your-seat action series with captivating performances all around.
17. Vanished 46 (46 Yok Olan)
Murat, played by Erdal Besikcioglu, is a professor of molecular biology who is on a mission to find the cure to a disease that has put his sister, Ezo (played by Ayca Eren) in a coma.
When Murat was a young man, he was in a car accident that accidentally killed his father, and he still carries the guilt of killing him to this day.
Soon after this, his sister started having a psychological problem, for which she needed to use sedatives. When she increased the dosage of her pills without telling her doctor, she fell into a coma.
Murat now wants to do whatever he can to save his sister who has been in a coma for five years. When he thinks he's found the cure, he tries the medicine on himself first, only to discover it has some unusual effects…

Murat starts committing a series of serious crimes and never remembers what he did afterward. Now he must seek assistance from psychologist Ceyla, played by Melis Birkan, his driver Salim, played by Berkan Sal, and his uncle Ferit, played by Metin Bilgin.
At the same time, he is being pursued by police officers Selin, played by Yasemin Kay Allen, and Dogan, played by Saygin Soysal.
18. Creature (Yaratilan)
Creature, also known as "Yaratilan" in Turkish, is an upcoming Turkish Netflix original series set to release on October 20, 2023. The series stars Taner Ölmez, Erkan Kolçak Köstendil, Sifanur Gül, and Bülent Sakrak.
The series has been called the Turkish adaptation of Mary Shelley's classic novel, Frankenstein. Set in the final era of the Ottoman Empire, the plot explore some of the most fundamental questions of mankind, such as creation, morality, and identity.
If you are looking for a Turkish show that is ominous and based on a novel, then make sure you check out Creature when it releases!
19. Shahmaran
Shahmaran is one of the newest Turkish fantasy-drama series on Netflix. The series is directed by Umur Turagay and written by Pınar Bulut, starring the gorgeous Serenay Sarikaya in the lead role.
This popular Turkish drama is based on the mythical creature Shahmaran, who is depicted as a half-woman, half-snake living in the land of the snakes underground.
Premiered on January 20, 2023, the series has been well-received, thanks to its captivating mix of fantasy, adventure, thriller, mystery, and drama genres.
---
Additional Popular Turkish Shows and Dramas
The following are some of the very best Turkish shows in the history of Turkish cinema. These are NOT on Netflix, but we highly recommend you to watch them because they exemplify some of the best Turkish television to date.
Most of these dramas can be watched on BluTV, which is the Turkish equivalent of Netflix. It is Turkey's number one subscription-based video-on-demand service and has a very affordable monthly subscription fee. If you want the best Turkish series, dramas, shows, movies, then you'll want to get a subscription for sure.
20. Masum
Masum or "Innocent" is a Turkish crime drama mini-series that aired in 2017. It was written by Berkun Oya, a prominent name in the Turkish entertainment industry.
The series centers around a retired police officer named Cevdet, played by Haluk Bilginer. Cevdet's life takes a dramatic turn after a terrible event. The story unfolds in a peaceful, rustic town where Cevdet and his family find themselves embroiled in a murder mystery filled with shocking secrets.
This popular Turkish mini-series is known for its non-linear storytelling. So if you are into Christopher Nolan's movies, you'll definitely love Masum. However, because of that reason, you'll really need to pay attention to the screen in order to understand what is going on.
Other than that, the show has outstanding acting and really gorgeous cinematography, so we recommend you to give it a try and see if you like it.
21. Persona (Sahsiyet)
"Persona" (Şahsiyet) is one of the most popular Turkish crime drama miniseries and it is not hard to see why. Premiered in 2018, the story revolves around Agâh Beyoğlu, a retired court clerk portrayed by Haluk Bilginer. After being diagnosed with Alzheimer's, Agâh decides to commit a murder that he had been planning for years.
The plot thickens when Agâh's life becomes intertwined with Nevra, a female homicide detective. The combination of Agâh's serious diagnosis and his decision to take justice into his own hands results in an intense, suspenseful plot.
It is one of the most touching and conflicting series we've ever watched, so we highly recommend this!
22. Behzat Ç: An Ankara Detective Story
"Behzat Ç: An Ankara Detective Story" (Behzat Ç. Bir Ankara Polisiyesi) is a Turkish crime-and-detective television series that aired from 2010 to 2019. The series is based on the novels "Her Temas İz Bırakır" (Every Contact Leaves a Trace) and "Son Hafriyat" by Emrah Serbe.
The story revolves around Behzat Ç, a troubled police chief in Ankara, and his disagreeing team. Behzat Ç, portrayed by Erdal Beşikçioğlu, is officially discredited and has personal issues but remains committed to fighting crime.
While it might just be a TV series for foreigners watching it, Behzat Ç: An Ankara Detective Story is known for its realism and presents a gritty depiction of Ankara and the challenges faced by its police force.
Despite that, it remains an easy-to-watch show with lots of drama, suspense, and action.
23. The Magnificent Century (Muhtesem Yüzyil)
Often deemed as one of the most exciting historical Turkish dramas, The Magnificent Century (Muhteşem Yüzyıl) is a series based on the life of Ottoman Sultan Suleiman the Magnificent, one of the most famous people from Turkey of all time.
The show aired from 2011 to 2014 and follows the life of Suleiman the Magnificent and his relatives from his major conquests to the "Battle of Szigeth".
The Turkish TV show has been well-received, and some even compared it to the popular show "Game of Thrones.", as it explores topics such as passion, love, jealousy, controversy, intrigue, power struggles, and secrets. It is one of our favorite Turkish shows for sure!
---
Turkish Series FAQs
What is the Most Viewed Turkish series?
The most viewed Turkish series is The Magnificent Century (Muhtesem Yüzyil). With its four seasons and 139 episodes, the show has been viewed over 200 million times and in over 50 countries.
Is There Any App to Watch Turkish Series with English Subtitles?
There are many apps to watch Turkish series with English subtitles, including the internationally famous streaming service Netflix, BluTv, and PuhuTv. These all offer various Turkish series and movies with English subtitles, and some even have English dubs.
---
Final Thoughts on the Best Netflix Turkish Series
There we have it. 23 of the best Netflix Turkish series for you to watch right now. If you're at your wit's end and not sure what to put on, we certainly hope our choices will live up to the summaries we've given.
Turkish television has come a very long way in such a short amount of time, and it's so exciting to see streaming platforms like Netflix pump money into producing thought-provoking, educational, and slightly melodramatic Turkish series.
After all, what's Turkish television without a little bit of melodrama?
Disclaimer: Some of the links above are affiliate links. That means if you book or make a purchase through the links, we will earn a small commission at no extra cost to you! The money will help run this site! Thank you!