Wondering who the most famous Turkish people are? Worry not. Today, we'll take you back in time and show you 17 of the most famous people from Turkey of all time.
Turkey, a nation rich in culture and history, has been the birthplace of numerous renowned figures who have left their mark on various fields such as politics, science, sports, and arts.
From the founder of modern Turkey, Mustafa Kemal Atatürk, to the 10th Sultan of the Ottoman Empire, Suleiman The Magnificent, Turkey's influence extends far beyond its borders. These prominent individuals, along with many others like Mehmed II, Sabiha Gökçen, and Tarkan, have shaped the course of history and continue to inspire people around the world.
To celebrate the worldwide impacts of these famous Turkish people, we are going to take a deep dive into their lives and contributions! Let's go!
---
Who Are The Most Famous Turkish People?
1. Mustafa Kemal Atatürk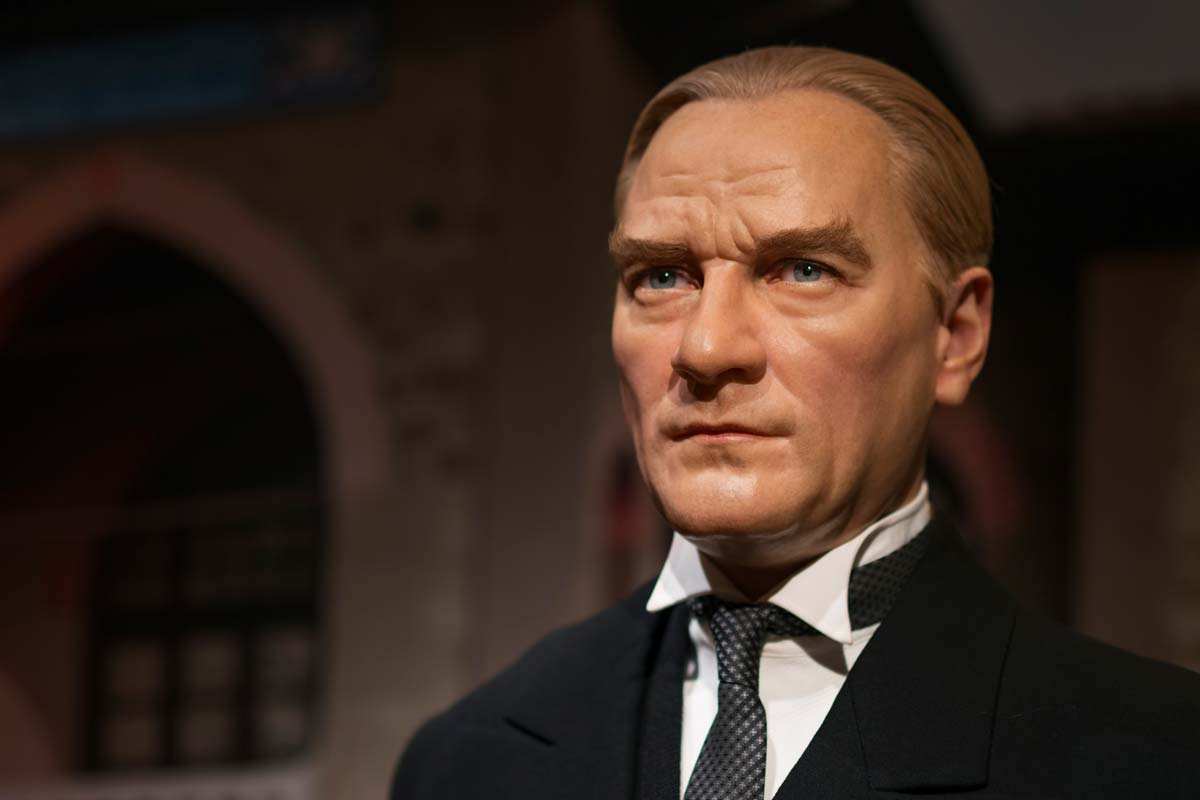 Mustafa Kemal Ataturk is arguably the most famous person in Turkey. He served as president of Turkey for 15 years (from 1923 until he died in 1938) and is credited with creating the Republic of Turkey (aka modern Turkey) after the collapse of the Ottoman Empire after World War I.
Interestingly, Mustafa Kemal Ataturk was born in Salonica (which today is part of Greece), and in his early life, he became a military hero following the battle in Dardanelles. In 1919, he became the leader of the national liberation struggle.
As the founding father of modern Turkey, and the first President of the Turkish Republic, Atatürk made several significant reforms, such as making primary education compulsory and free and reforming the language from the traditional Arabic script to the Latin alphabet.
There are so many statues of Mustafa Kemal Ataturk all over the country, and it isn't unusual for homes to have a portrait of him hanging up! He is that important!
2. Sabiha Gökçen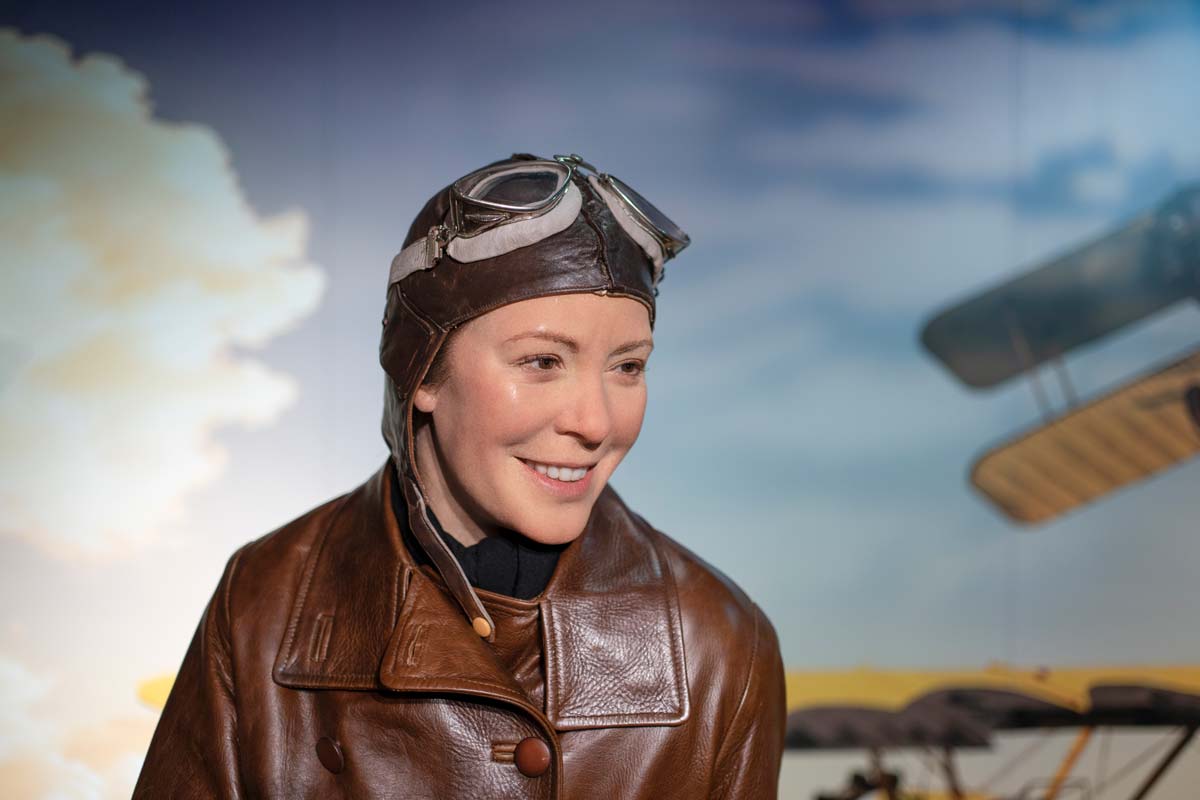 Sabiha Gökçen is arguably the most famous female Turk of all time. She is known as the world's first female fighter pilot!
Gökçen was born in Bursa in 1912 and years later was adopted by Mustafa Kemal Atatürk after she approached him during his visit to Bursa in 1925 and expressed her desire to leave her awful living conditions behind and study at a boarding school.
Throughout her flying career, Sabiha Gökçen completed an impressive 8,000 hours of flying and took part in 32 military operations! In 1996, the US Air Force selected her as the only female pilot for their poster of "The 20 Greatest Aviators in History."
The second largest airport in Istanbul (Sabiha Gökçen Airport) is named after her!
3. Suleiman the Magnificent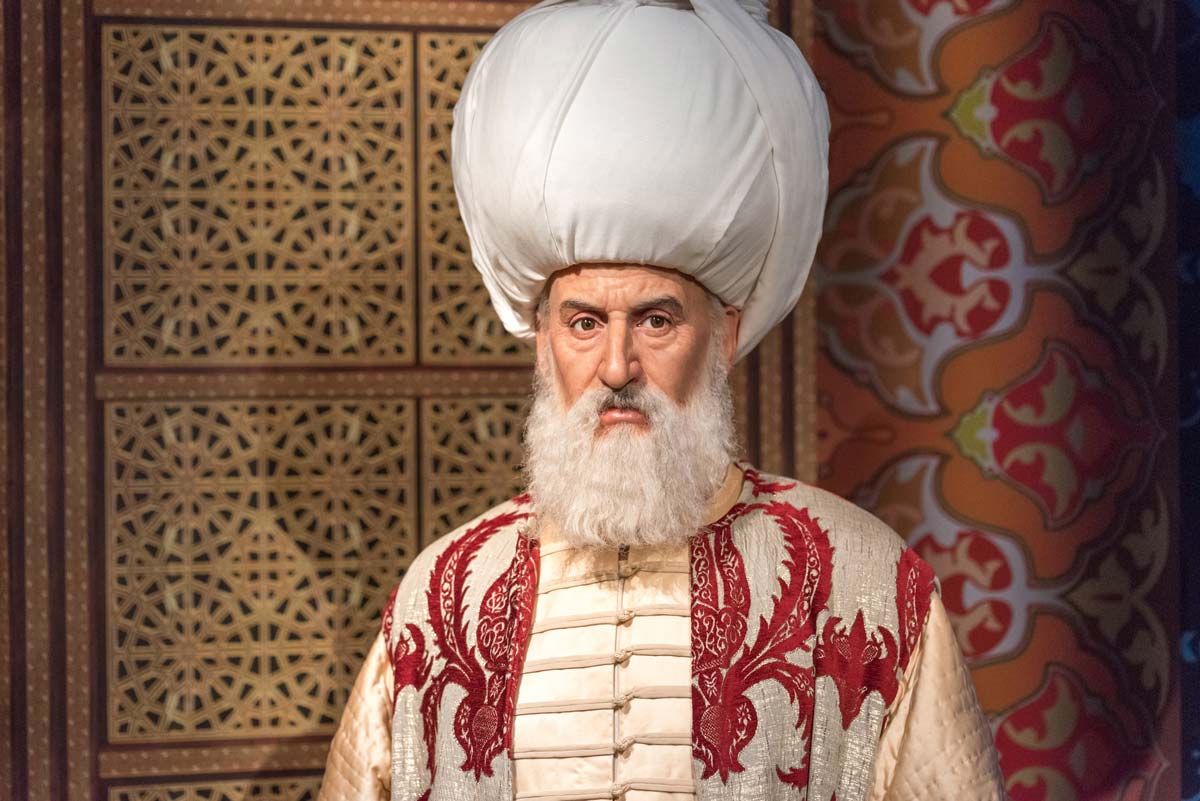 Suleiman the Magnificent, or Suleiman I, was the longest-serving sultan of the Ottoman Empire. He reigned from 1520 to 1566 and successfully led over approximately 25 million citizens.
He was one of the most important monarchs in European history, and under his rule, his armies conquered Hungary, Iraq, and several major ports in North Africa. In fact, during Suleiman's reign, the Ottoman Empire controlled a large portion of Africa, Asia, and Europe.
Süleyman was also nicknamed "the lawmaker" as he implemented major changes to education, foreign affairs, taxation, and criminal law. His era as ruler is often called the 'Golden Age' of the Ottoman Empire!
One of the most impressive mosques in Turkey, the Suleimaniye Mosque in Istanbul, is dedicated after him. Make sure you include it on your Istanbul itinerary!
4. Mehmed II (Mehmed The Conqueror)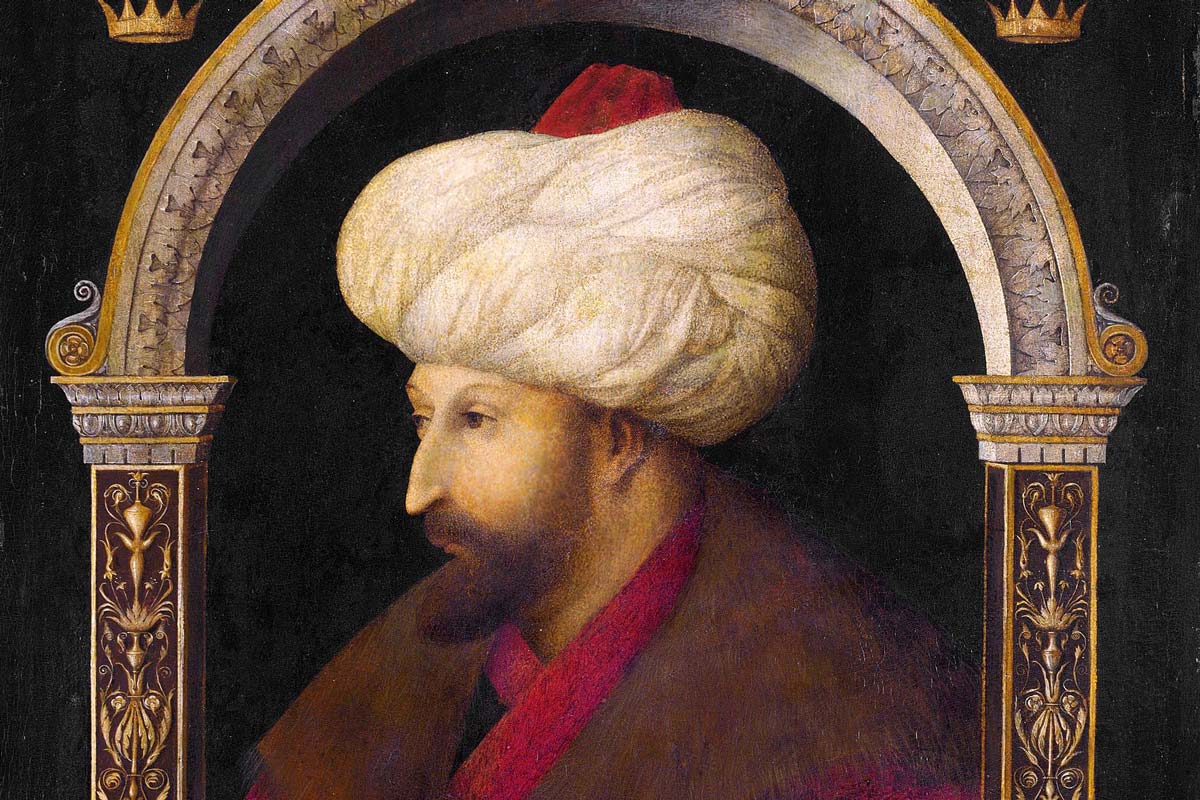 Mehmed the Conqueror, aka Mehmed II, was an Ottoman sultan who ruled over the Empire twice, first from 1444 to 1446 and later from 1451 to 1481.
He was a great military leader, and during his second reign, he captured Constantinople in 1453 (thus ending the Byzantine Empire), a feat that so many had failed before him. He later expanded the Ottoman Empire to much of the Balkan territories (which the Turkish Empire would continue to rule for the next 400 years!)
Mehmed the Conqueror ruled with 'an iron fist' and is said to be one of the most severe Ottoman rulers. However, he could also be considered one of the most open-minded as he constructed eight colleges around the Grand Mosque, ranked as the best teaching institution in the Empire for almost 100 years!
5. Aziz Sancar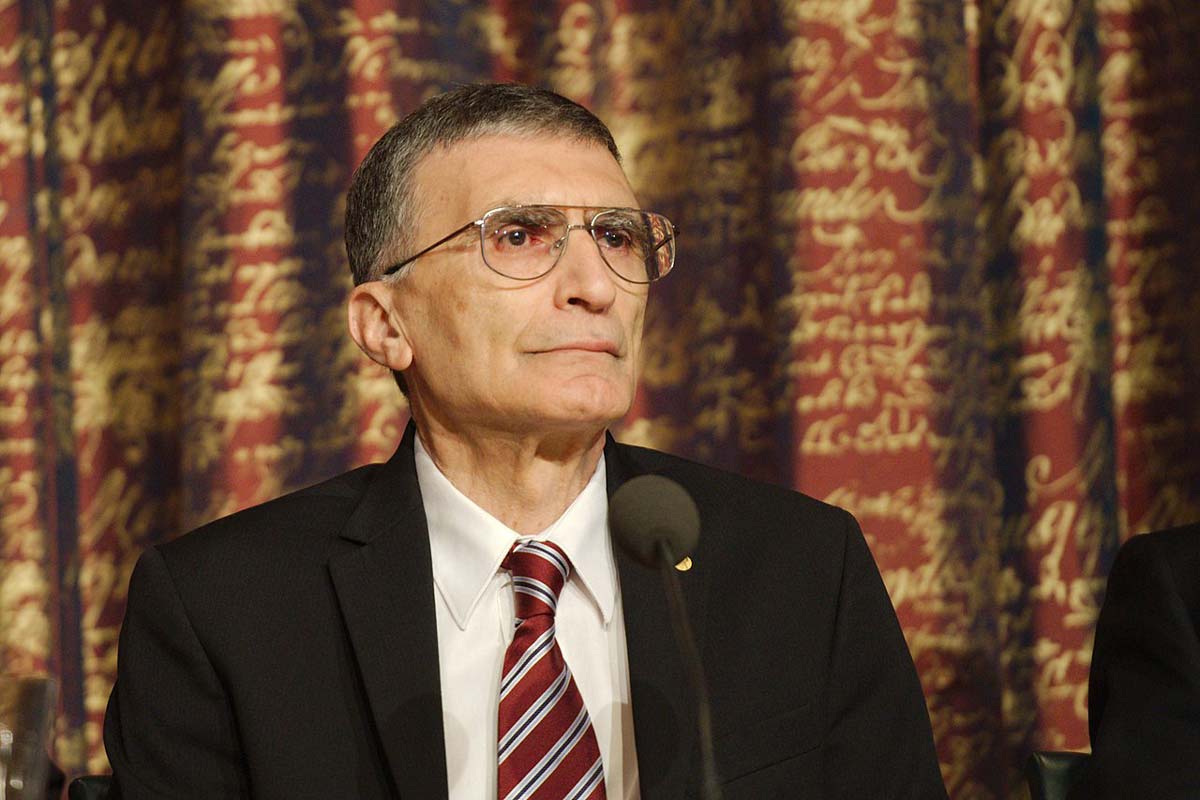 Aziz Sancar is a molecular biologist specializing in DNA repair, the circadian clock, and cell cycle checkpoints. This Turkish academician was awarded the Nobel Prize in Chemistry in 2015 (along with two other biologists!)
He currently serves as a Professor of Biochemistry and Biophysics at the University of North Carolina School of Medicine. Sancar, together with his wife Gwen, founded the Aziz & Gwen Sancar Foundation, a non-profit organization that aims to promote Turkish culture and support Turkish students in America.
6. Burak Özçivit
Another one of the most celebrated Turkish people of all time is actor Burak Özçivit, who is well-known for his portrayal of Kamran in the popular Turkish TV series Çalıkuşu. More recently, he received acclaim (in not only Turkey but worldwide) for his role in the drama series Kara Sevda.
Today, Özçivit is one of the most popular Turkish actors in the world, but interestingly his career started in 2003 when he won the Top Model of Turkey competition.
Other notable roles for Özçivit include Eksi 18, a crime TV series, Küçük Sırlar, the Turkish Adaptation of Gossip Girl, and the horror movie Musalla. He is married to famous Turkish actress Fahriye Evcen, with whom he has two sons.
7. Tarkan
One of the most famous Turkish singers of all time is Tarkan Tevetoğlu, more commonly known as Tarkan. He has been a huge success in Turkey since the release of his first album in 1992.
His best-selling songs include 'Kil Oldum,' 'Şımarık,' and 'Dudu.' Tarkan also released an English album in 2006 called Come Closer, and several songs were hits in Europe, including 'Bounce' and 'Start the Fire.'
He was born in Germany and moved to Turkey with his family in 1986.
This Turkish pop singer is one of a handful of singers who have managed chart success across European countries without singing in English. His popularity in Turkey has been compared to that of Elvis Presley in the US by the Washington Post!
8. Naz Aydemir
Naz Aydemir is a Turkish volleyball player best known for being one of the best setters in the sport. She has played for the Turkish national team on over 200 occasions (including at the 2012 and 2020 Summer Olympics).
Aydemir currently plays for Eczacıbaşı Dynavit in the Turkish National Volleyball League.
Impressively, she has won nine Turkish league championships and even played in the final four years in a row – she is the only player to hold such a record!
She also won the Most Valuable Player award during the 2008 Junior European Volleyball Championship!
9. Orhan Pamuk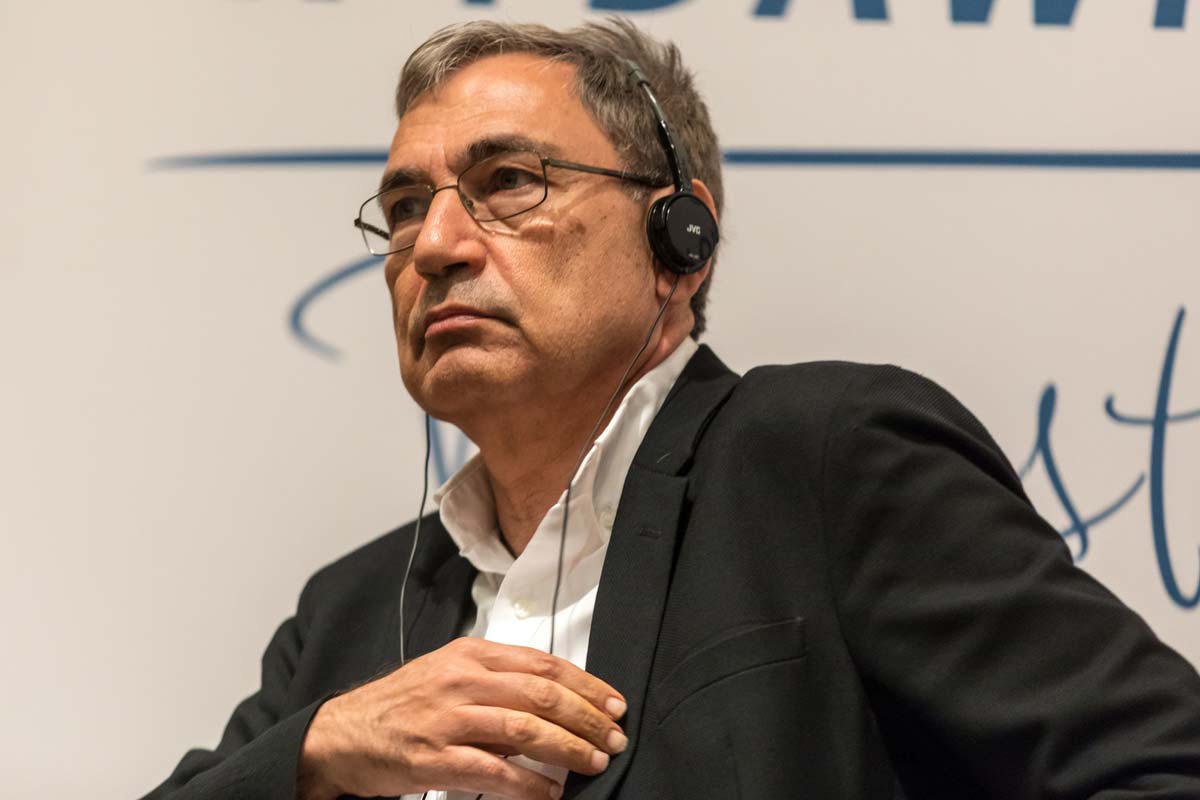 Orhan Pamuk is one of the Turkey's most popular and awarded novelists. In fact, he currently holds the title of Turkey's best-selling novelist, as he has sold a whopping 13 million books in 63 different languages to date!
His novels include The White Castle, Silent House, The New Life, The Black Book, Snow, and My Name is Red. In 2006, Pamuk won the Nobel Prize for Literature. Then in 2002, his novel My Name is Red won the Premio Grinzane Cavour award and the Prix du Meilleur Livre Étranger award. It was also awarded the International Dublin Literary Award in 2003!
In 2006, Pamuk spearheaded the re-creation of the European Writer's Parliament together with Portuguese writer José Saramago.
10. Hande Erçel
One of the most famous people in Turkey is the actress Hande Erçel, who received widespread acclaim for her portrayal of Hayat Uzun in Aşk Laftan Anlamaz. A role for which she received two Golden Butterfly Awards.
Erçel has also starred in the hit TV series Siyah İnci, Güneşin Kızları, and Sen Çal Kapımı – a romantic comedy series that was broadcast to over 100 countries. And throughout her career, she has won an impressive three Altin Kelebek Awards.
Hande Erçel's popularity exceeds the small screen, and currently, she is the most followed Turkish woman on Instagram. And interestingly, she started out as a Turkish model.
11. Nusret Gökçe
More famously known as Salt Bae, Nusret Gökçe is a Turkish chef who became an internet sensation in 2017 for the unique way he seasons his meat!
Born in the Erzurum Province, Gökçe was forced to leave school at 12 to provide for his family. He found work as a butcher's apprentice in Istanbul, and later he visited several countries, working for free in restaurants, to learn how to cook.
He opened his first restaurant in Istanbul city in 2010, followed by a second branch in Dubai in 2014. Today, his Nusr-Et chain of luxury steak houses has restaurants in Greece, Turkey, the US, and Saudi Arabia and an eatery earmarked for Cairo, Egypt.
12. Dilhan Eryurt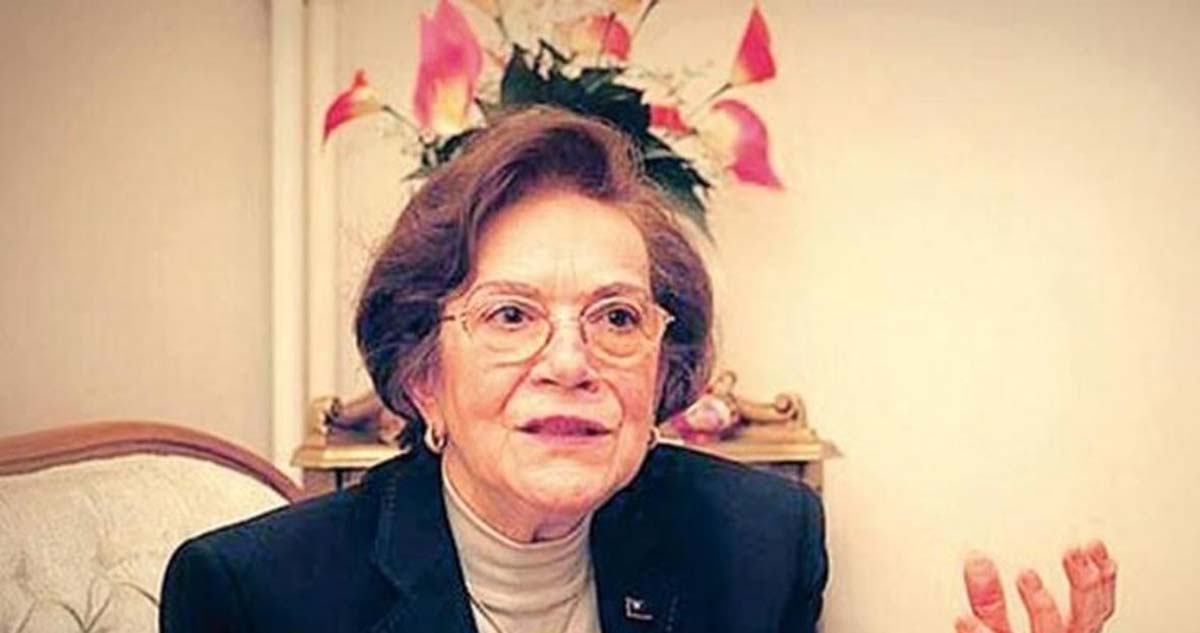 Dilhan Eryurt is a Turkish astrophysicist who played a massive part in how we understand the sun's formation!
Born in Izmir, Eryurt displayed a genius-level grasp of mathematics and went on to study Mathematics and Astronomy at the University of Istanbul. After graduating, she helped to open the Astronomy Department at Ankara University.
Not long after, she relocated to the US, and in 1961, Eryurt found work at NASA's Goddard Space Flight Centre. She was the first Turkish woman to work in NASA!
While employed at Goddard, Eryurt uncovered some unknown facts about the sun – for example, she found that the sun's brightness had decreased, not increased, since its formation 4.5 billion years ago.
These findings significantly influenced the scientific and engineering research of space flights, and in 1969, Eryurt won the Apollo Achievement Award.
13. Ahmet Ertegün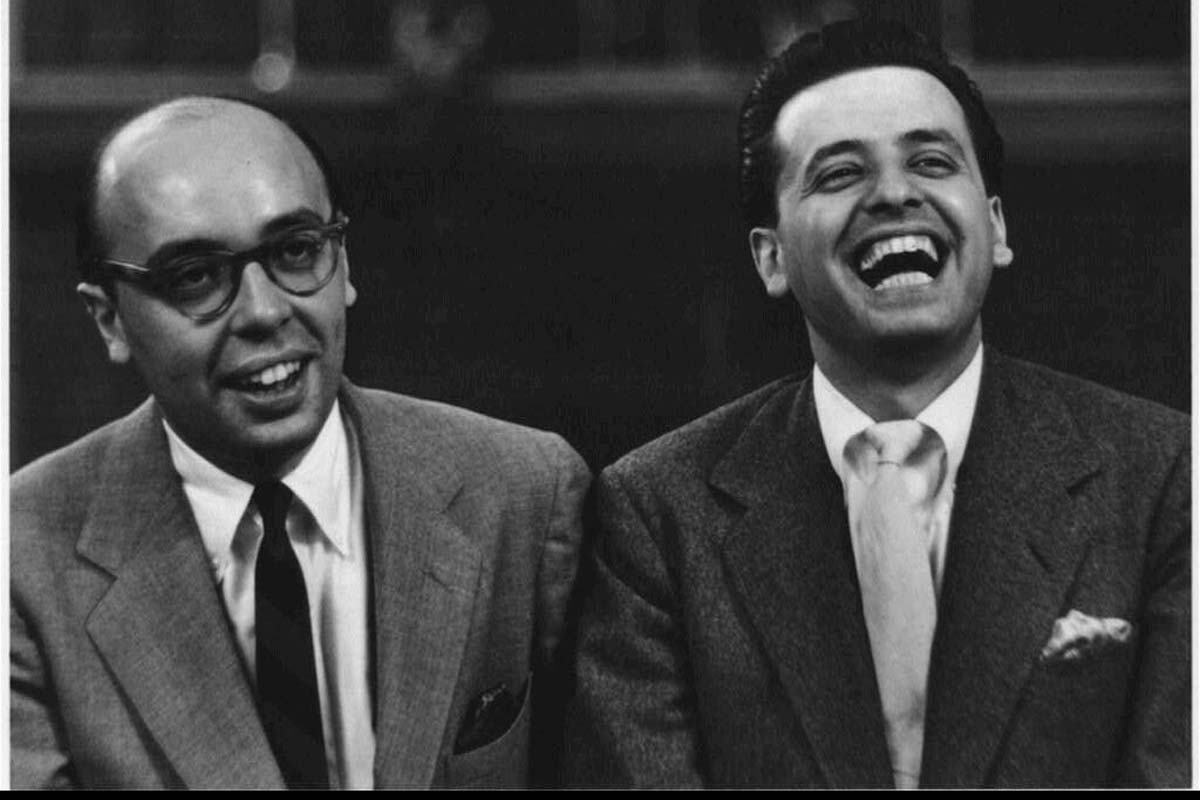 Ahmet Ertegün is the co-founder of Atlantic Records, one of the most famous record labels in the world, and is responsible for bringing big names like Ray Charles, The Rolling Stones, Led Zeppelin, and Aretha Franklin into the spotlight!
He founded the company in 1947 with Herb Abramson. Later on, his older brother, Nasuhi, joined and was instrumental in the success of the company. Ertegün's great relationship with black musicians allowed him to organize many black jazz music nights in Washington DC, at a time when racial segregation was at an all-time high.
Although he was born in Istanbul, this famous person settled in the US in 1935 and remains one of the most notable Turkish Americans.
14. Barış Manço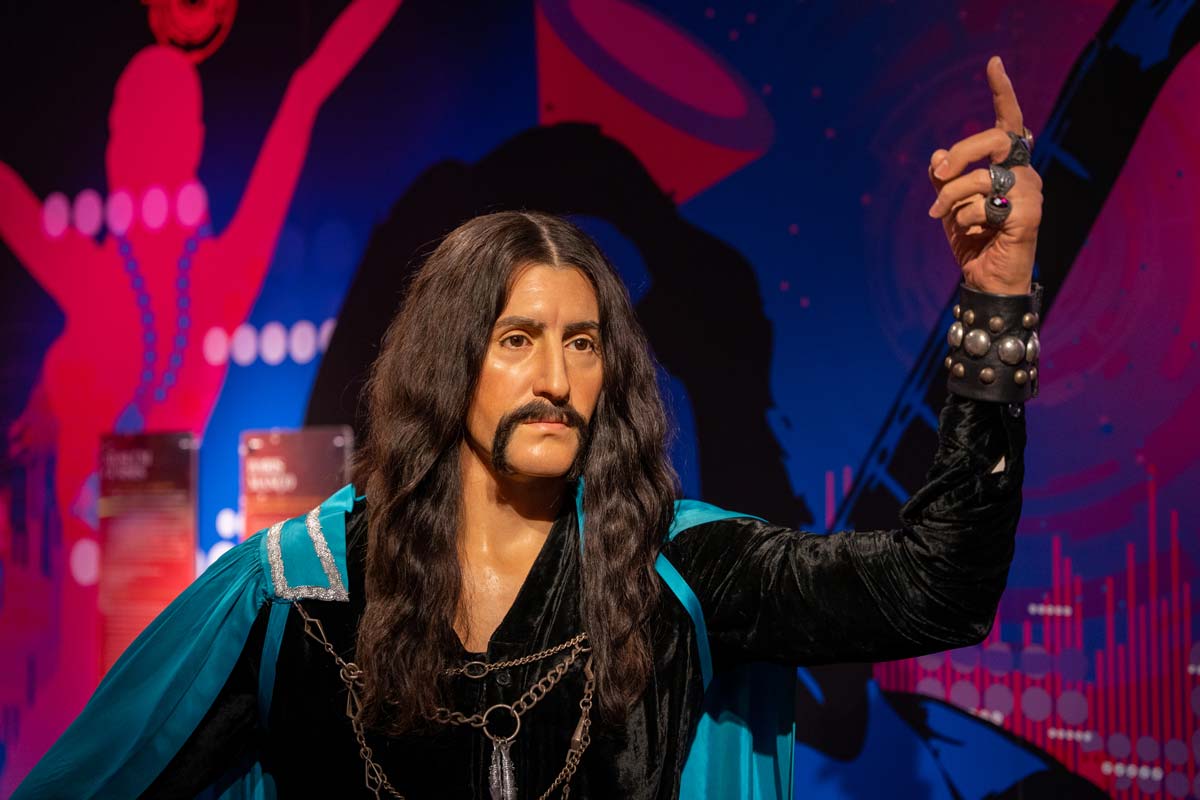 One of the pioneers of rock music in the country, Barış Manço remains one of the most famous people in Turkey. He founded the music genre known as Anatolian rock and, throughout his career, composed over 200 songs.
Manço is one of the best-selling Turkish artists in history. He is also recognized as one of Turkey's most-awarded musicians! His hit singles include 'Kol Dugmeleri,' 'Seher Vakti,' 'Daglar Daglar,' 'Sozum Meclisten Disari,' and 'Sari Cizmeli Mehmed Aga.'
His fame wasn't limited to Turkey, as his songs were translated into many languages, such as English, Arabic, Greek, French, and more!
15. Burçin Mutlu-Pakdil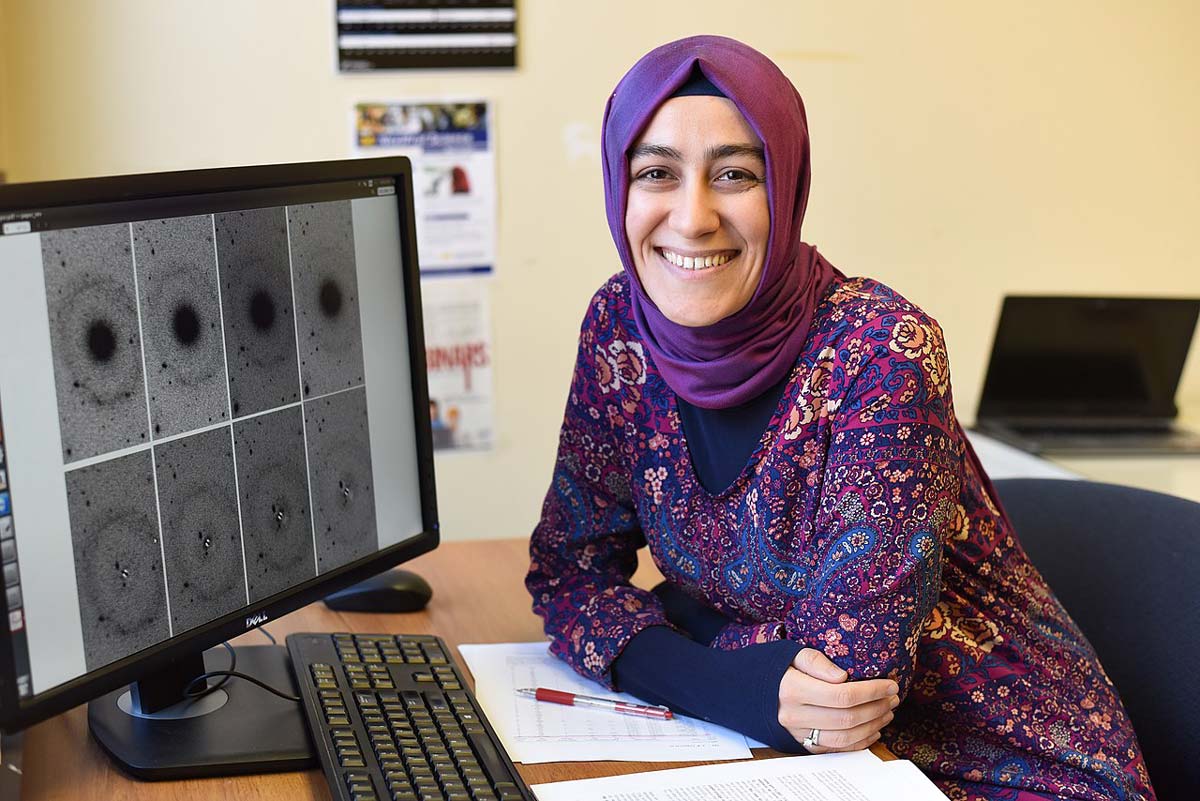 Turkish-American Burcin Mutlu-Pakdil is an astrophysicist most famous for discovering a new, unique galaxy nicknamed Burcin's Galaxy. It's a double-ringed elliptical structure.
Currently an Assistant Professor at Dartmouth College, Burcin's primary focus is the study of galaxy formations and the nature of dark matter. Her studies have been included in Science Daily, on CNN, in the Astronomy Magazine, and more!
Burcin is regarded as one of the world's most important astrophysicists, and she was also a 2018 and 2020 TED Fellow.
16. Nuri Bilge Ceylan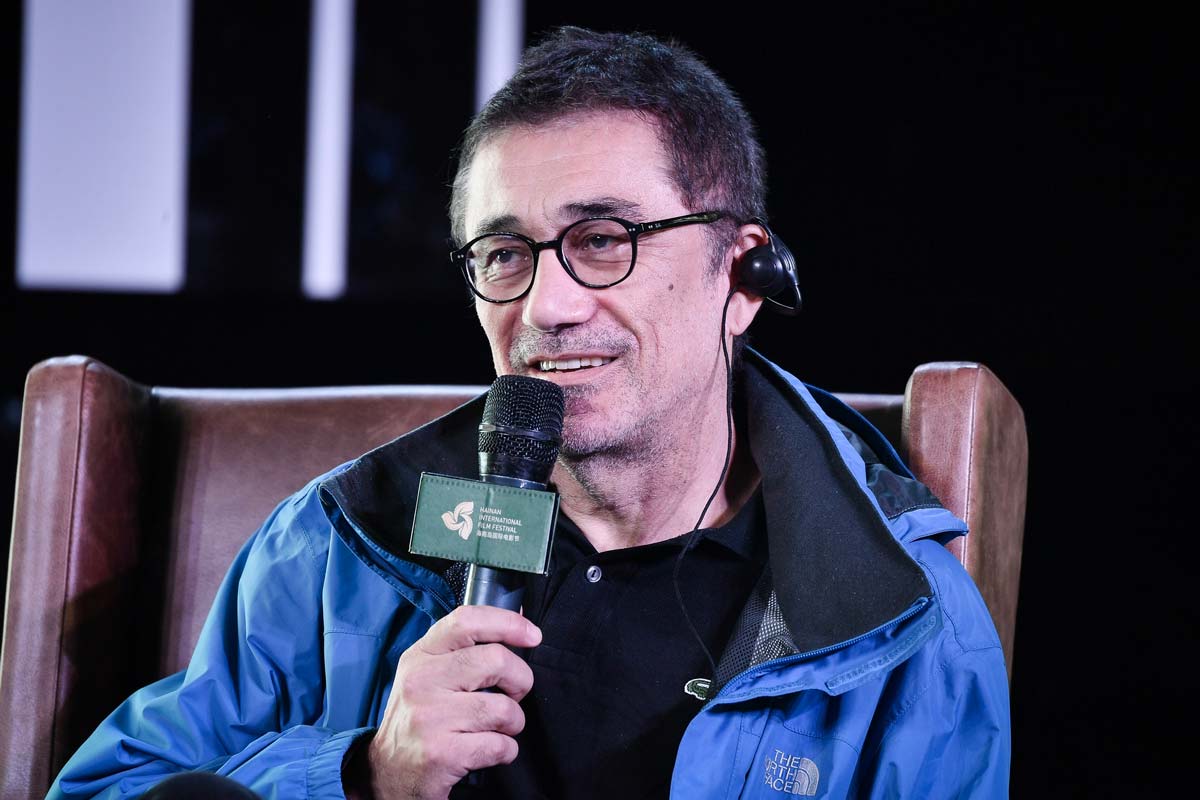 Nuri Bilge Ceylan is a world-famous Turkish director who won many prestigious awards, including the 2014 Palme d'Or award at the 67th Cannes Film Festival for his movie Winter Sleep and the Grand Prix award for Uzak at the 57th Cannes Film Festival.
Ceylan's directing career started strong when his first feature film, the 1997 movie Kasaba was shown at several film festivals, including the Berlin International Film Festival.
Since then, his career has gone from strength to strength, and his most recognized movies include Mayis Sıkıntısı and Uzak, which are part of the same trilogy as Kasaba, and Three Monkeys, for which he won a Best Director award at Cannes in 2008.
Other notable movies for Ceylan include Once Upon a Time in Anatolia, The Wild Pear Tree, and About Dry Grasses.
Thanks to his tremendous successes in his career, Nuri Bilge Ceylan can undoubtedly be regarded as the most famous person in Turkey's movie industry.
17. Mehmet Oz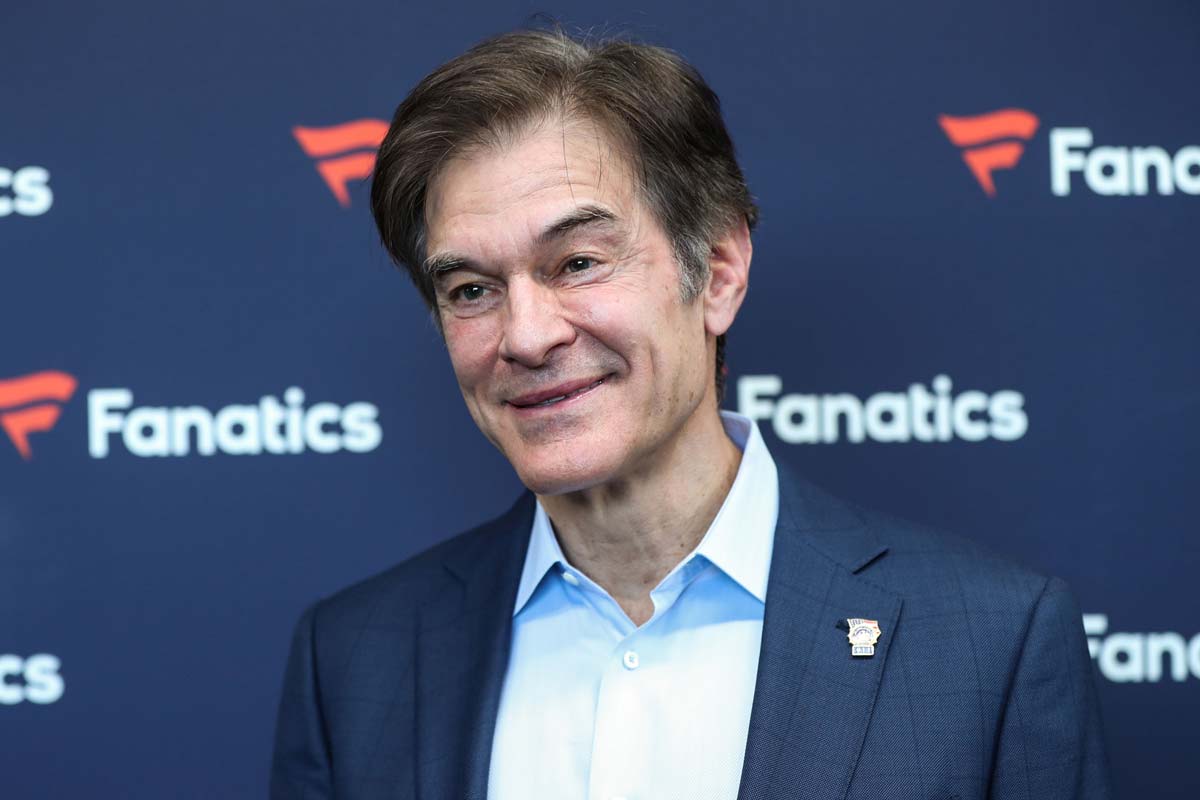 Mehmet Öz, or Dr. Oz, is a well-known and liked TV personality, especially in the US. He's a Turkish citizen as he was born in the US to Turkish immigrant parents.
As the host of the Dr. Oz Show, which ran from 2009 to early 2022, Mehmet Öz introduced the viewers to a healthier way of life, with each episode focusing on health and wellness tips.
The show was co-produced by Harpo Productions (owned by Oprah Winfrey) and Sony Pictures Television. Throughout its time, it won a total of nine Daytime Emmy Awards!
---
Most Famous People From Turkey FAQs
Who are the Most Famous Celebrities in Turkey?
The most famous celebrities are Can Yaman, Burak Ozcivit, Kıvanç Tatlıtuğ, Hande Erçel, Haluk Bilginer, and Neslihan Atagül, who are known for their captivating performances and good looks.
Who Are The Most Famous Turkish Historical Figures?
The most famous Turkish historical figures are Mustafa Kemal Atatürk, Suleiman The Magnificent, and Mehmed II. These figures have played an important part in Turkish history and shaped the country into what we see today.
Who Are The Most Famous Turkish Footballers?
The most famous Turkish football players are Hakan Şükür, Rüştü Reçber, and Bülent Korkmaz. These players have made a significant impact on both domestic and international stages.
Who Are The Most Famous Turkish Scientists?
The most famous scientists are Feza Gürsey, Ismail al-Jazari, Ali Qushji, Aziz Sancar and Dilhan Eryurt. Together, they've made significant contributions to the scientific world.
---
Final Thoughts
The rich tapestry of Turkey's history and culture has given rise to some truly remarkable individuals. These famous Turkish people have not only been responsible for the development of the amazing country we see today, but many have had worldwide impacts or made life-changing discoveries.
Which one is your favorite famous Turkish person? Let us know in the comments!
Disclaimer: Some of the links above are affiliate links. That means if you book or make a purchase through the links, we will earn a small commission at no extra cost to you! The money will help run this site! Thank you!