Because we travel to Turkey a lot, we are always on the lookout for the best way to stay connected. We used to always buy a local sim card, but prices for local sims in Turkey are constantly on the rise, and on our last visit, we decided to look at other options.
Since our iPhones support eSims, we decided to give Airalo a try. Airalo is the world's first eSIM store that offers digital SIM cards, known as eSIMs, for over 200 countries and regions.
It aims to solve the problem of high roaming bills for travelers by providing affordable and convenient connectivity options, whilst also keeping your local number so people can reach you back home.
But what is Airalo in Turkey like? How did it work out for us and would we recommend it? In this guide, we've shared our honest review of what it's like using Airalo eSims in Turkey.
---
Why get a Turkey eSim?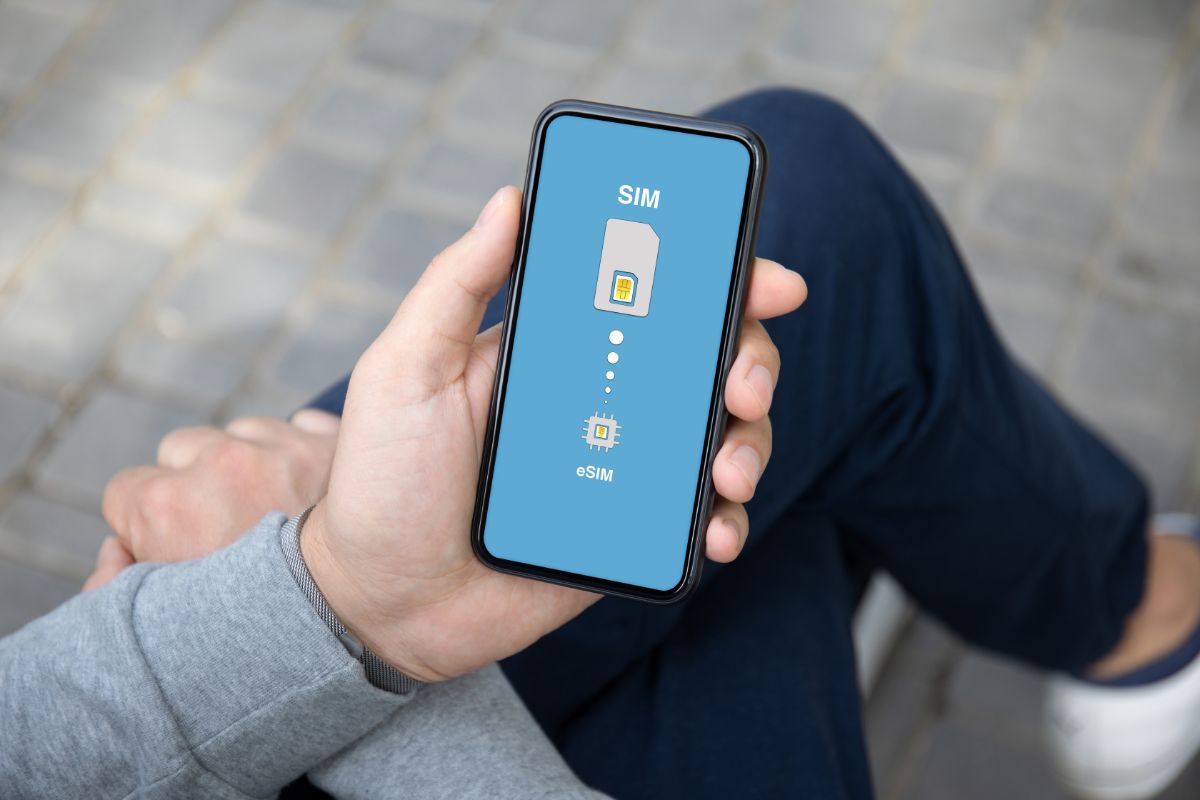 But first, you might be wondering why you should get an eSim in Turkey in the first place? Well, it's like I mentioned earlier, the prices of local sim cards in Turkey are constantly on the rise, and what's more annoying, is that the prices differ depending on where in Turkey you are and what shop you go into.
The lack of transparency with local networks ultimately left us feeling frustrated. Since we are frequent travelers to Turkey, we know what deals are available, and yet we find ourselves paying a different price every time we visit.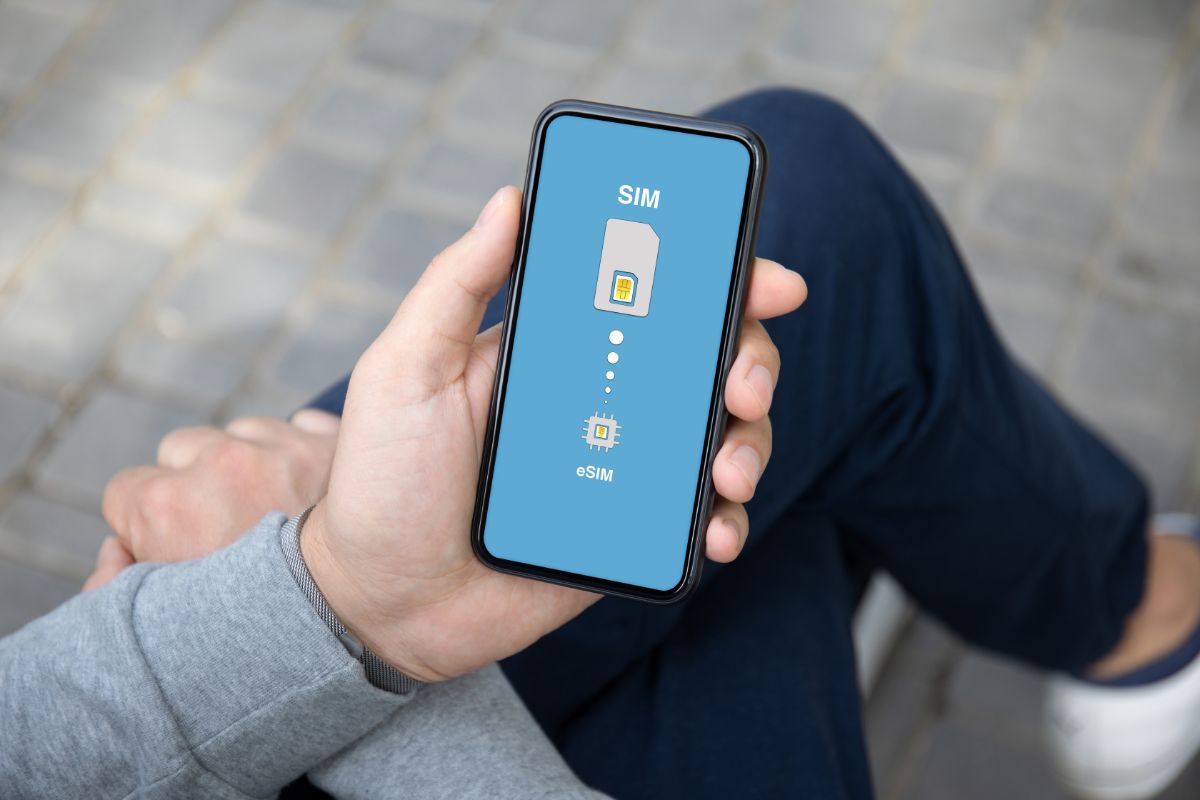 Airalo E-Sim Cards
You can choose from as little as 1GB for 7 days up to 20 GB for 30 days packages.
To browse Airalo eSim deals in Turkey, hit the button below.
While we know that if we went into the city center and went to different stores, we could have got a good deal, an eSim sounded like a good way to stay connected to the internet without the hassle of shopping around.
Plus the benefit of using an eSim in Turkey like Airalo, is you can access local mobile data plans without the need for physical SIM cards, so you can keep your local sim card and use your number should you need it.
What's more, is that Airalo uses the local networks in Turkey; Turk Telekom and Vodafone, meaning you should still get fast data coverage without worrying about exorbitant charges.
---
What We Liked About It?
Now you know why Airalo is an attractive idea, let's look at the things we liked about using Airalo in Turkey.
Easy to Purchase and Install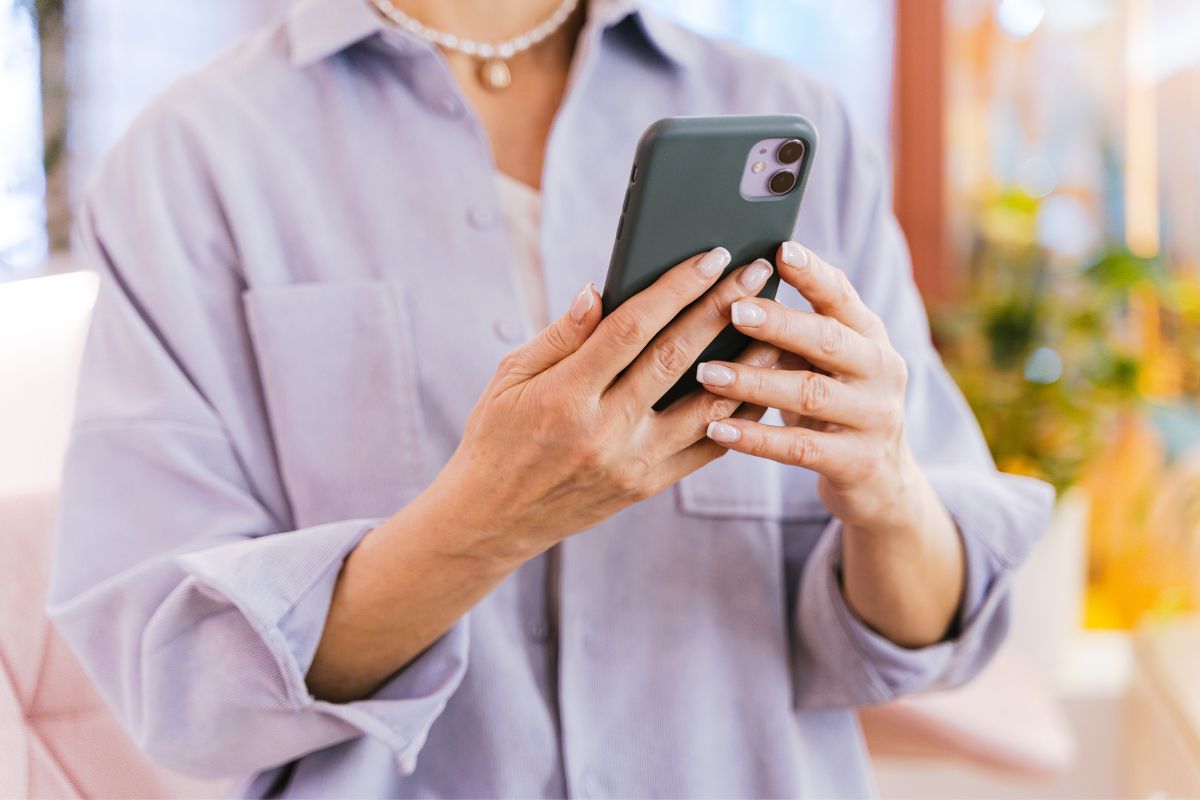 The first was how easy it was to get set up. Airalo has a mobile app that allows you to browse plans, purchase them, and install them in just a few clicks.
Plans are priced according to how much data you want, and how long you need it for. We were staying in Turkey for a month so we chose the 20GB plan for 30 days.
Once you've selected your plan, you simply pay for it and follow the instructions to complete it.
However, we found the simplest way to get set up was to buy your plan using a desktop, and then you can simply scan the QR code with your phone and it will automatically set you up.
When we bought a plan on our smartphones, we couldn't scan the QR code using our phone because we were already using it, and had to install it manually.
It wasn't a huge problem since it's pretty straightforward and the instructions are clear, but buying via the desktop and scanning the code will save you some time and effort.
Affordable compared to local SIM cards
As mentioned earlier, the prices of local SIM cards in Turkey are always on the up. The price of our Airalo plan for 30 days was the same as a local Vodafone or Turkcell plan.
Since Airalo uses the Vodafone network when Turk Telekom is not available, it felt like Airalo was offering a better deal.
That being said, you are paying just for data, whereas local SIM cards come with texts and calls. We never use calls and texts when abroad, so it wasn't an issue for us.
Connectivity wasn't an issue

The entire time I was in Turkey, I was always connected. I admit that sometimes the service was slow, operating on 3G instead of 4G in rural areas, but I still had access.
Since Airalo connects to two local networks, you can pretty much guarantee that you'll always be connected no matter where you are.
In fact, when we visited Butterfly Valley near Fethiye, Airalo connected to 3G, but our local sim card for Turkcell didn't get coverage.
You can use the mobile hotspot
Have you ever been to a hotel and the WiFi is so bad you can't load a single page? Airalo allows you to turn on your hotspot so you can connect to other devices.
This proves to be really helpful when we're working remotely and the coffee shop doesn't have WiFi.
Transparent on how much data you've used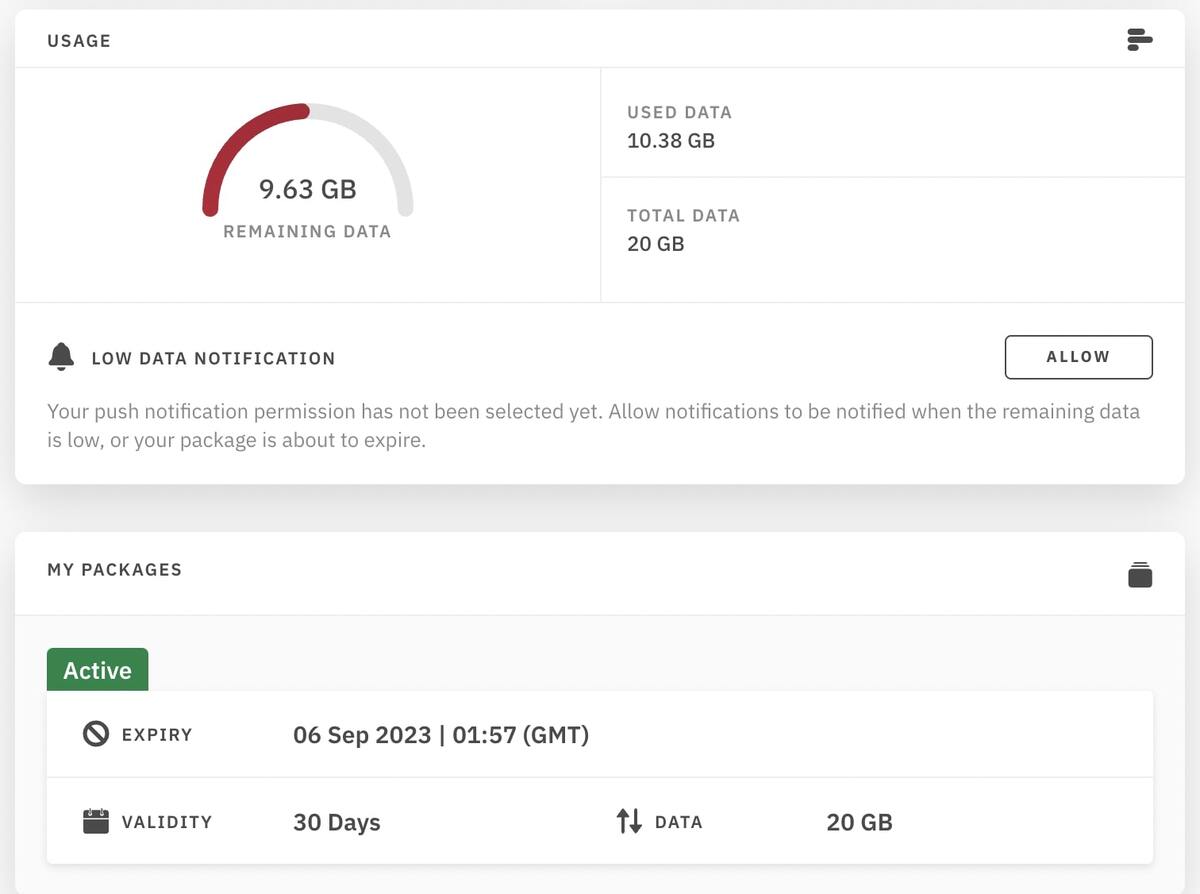 When you buy a plan, you can easily log into your Airalo account, either on the mobile app or desktop, and see how much data you've used.
It also tells you not only the date but also the time at which your plan expires, so you can plan ahead.
Easy to top up
If you've used all your data, it's very easy to top up. You can simply log into your account or the app, select your eSim and then hit the button that says "buy top-up packages" and you'll find a selection of deals.
The top up packages are usually the same price as a new eSim.
---
What We Didn't Like About It?
As with everything in life, there is always a catch. There are a few things that we didn't like about using Airalo in Turkey, such as…
You need to install it before getting to Turkey
This is something we didn't know until we arrived in Turkey. I had bought my plan before entering Turkey but decided to activate it when I arrived so that I could conserve my data.
This was a mistake, as you need to have access to the internet to activate the plan. Since we arrived at the airport, we could connect to the airport WiFi to activate it, but if you arrive by bus then it's unlikely you'll find WiFi at the bus station.
Be sure to activate the plan before you enter Turkey to avoid having to find WiFi on the fly.
Speed was slow in places
If you're in need of a plan that will allow you to look up information online, find places on Google Maps, use Google translate, share Instagram stories etc., then Airalo's speed is perfectly fine.
However, if you are someone who likes to stream videos on long-distance buses, you will find that the videos won't always load.
In rural locations, speed was slow, but it was always working. You get the same problems with local SIM cards though, so this was not an issue for Airalo alone.
No calls or texts
We knew this when we signed up for an eSim, and we didn't think we would need to use calls or texts, but sometimes it is nice to have the ability to phone people.
On one occasion, we needed to contact our hotel to find directions and were unable to call them. This meant we had to send an email, and wait around in the heat until they responded.
Being able to call tour operators, hotels and bus companies is quite a handy feature when you're traveling, but if you're organized, it's not the end of the world to not have access to calls and texts.
---
Airalo Turkey FAQs
Does Airalo work in Istanbul?
Because Istanbul sits between two continents, Europe and Asia, many people wonder whether Airalo will work in Istanbul. The good news is that yes, Airalo does work in Istanbul, since the plan covers the whole of Turkey and is not defined by the continents. It uses the local networks, Turk Telekom and Vodafone, so you are always connected.
Can I use WhatsApp with Airalo?
Yes, you can use Whatsapp with Airalo, since your plan only covers data it will not affect your mobile phone number connected to your Whatsapp. As long as you have data coverage, you will be able to use Whatsapp.
Which network does Airalo use in Turkey?
The primary network used by Airalo in Turkey is Turk Telekom, but it also connects to Vodafone when Telekom is not available.
---
The Verdict: Would We Recommend Airalo eSim in Turkey?
On the whole, we were really happy with using Airalo in Turkey. It allowed us to stay connected throughout our trip, connect to our hotspot so we could work remotely, and never cut out.
The installation was easy and smooth, and the price for what you get is comparable to local SIM cards.
We will definitely be using Airalo again on our next trip to Turkey and would recommend it to any travelers.
Have you used an eSim in Turkey? What are your thoughts? Let us know in the comments.
Disclaimer: Some of the links above are affiliate links. That means if you book or make a purchase through the links, we will earn a small commission at no extra cost to you! The money will help run this site! Thank you!